Fashion
Get more with myNEWS
A personalised news feed of stories that matter to you
Learn more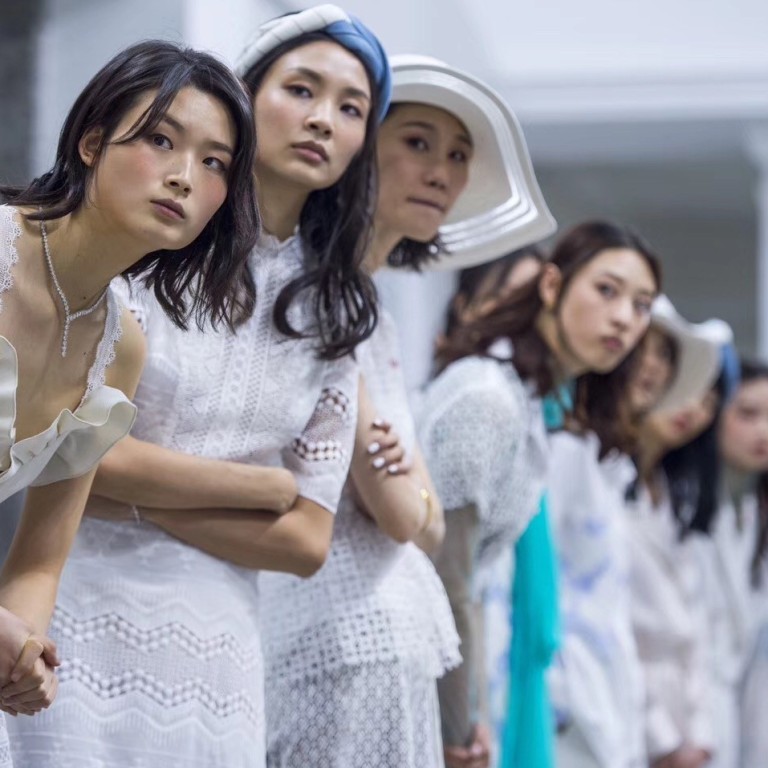 Chinese fashion designer Alicia Lee is the antidote to chain-store blandness: here's why her clothes are popular with the professional career woman
Despite being far from factories in southern China, Lee cultivated contacts from fashion and magazines in Beijing
The designer has built a loyal customer base for her clothes, with their vibrant colours, use of silk and prints in classic cuts
When Alicia Lee launched her own fashion label, more than seven years ago, it was something of an uphill struggle.
In many ways the design part was the easiest. Finding distributors and factories prepared to commit to smaller production runs was the trickiest part.
It was particularly difficult for the Beijing-based designer, who was located some distance from where most China garment factories are.
Being in the capital, however, did offer one huge advantage – the concentration of media organisations there made it easy to cultivate contacts from fashion and lifestyle magazines.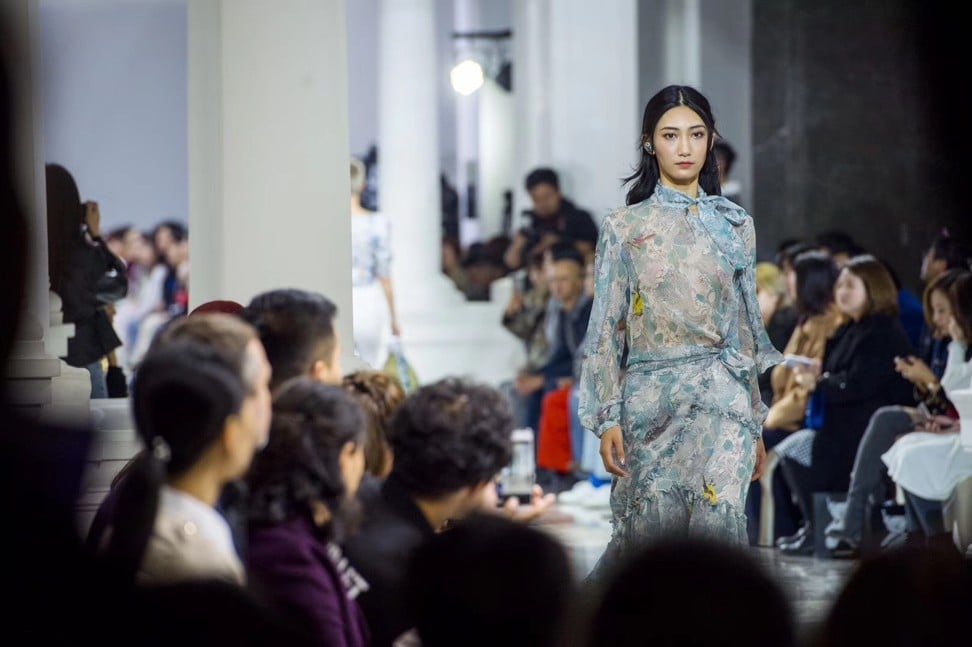 "When I launched in 2012, the designers here got a lot of attention," recalls Lee. "It was easy to get exposure with celebrities and to get your name out – but, on the other hand, the whole industry for local designer brands was not there yet.
"Back then, there were no distribution channels, you did not know where to sell the clothes. You didn't know who would make such small quantities and, if you wanted special fabric, you did not know who would sell such small quantities. You had to figure out everything yourself – you had to experiment."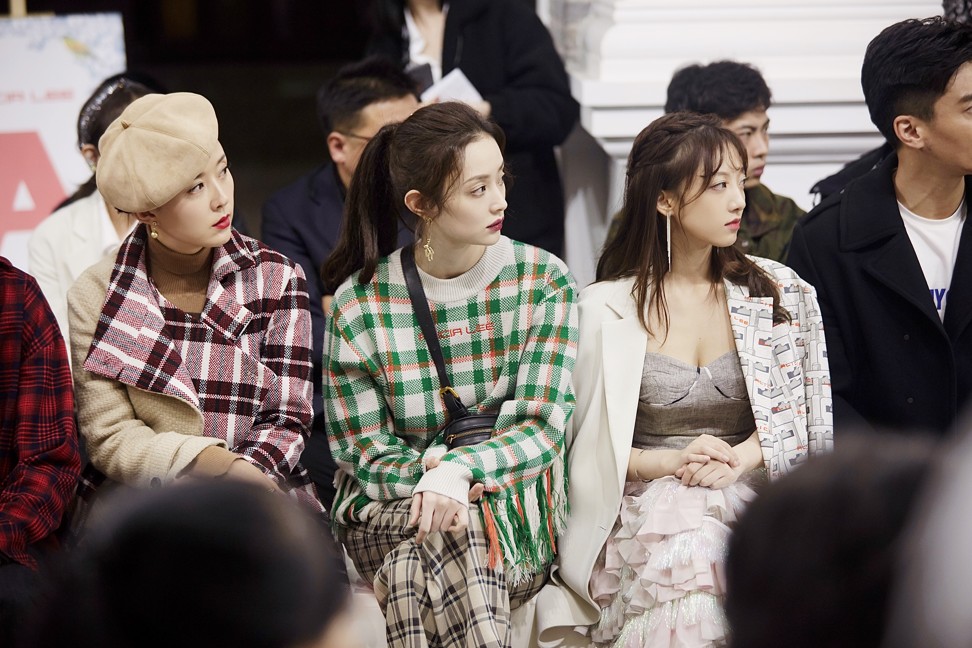 And experiment she did, in a way that proved to be effective, until she established the Alicia Lee brand that's now carried in some 30 stores throughout China. Most are in so-called first-tier cities such as Beijing and
Shanghai
, but there is increasing demand from customers in second-tier and even third-tier cities.
The typical Alicia Lee loyalist is a professional woman who wants stylish and versatile clothes – nothing too flamboyant – the kind that can be worn to a high-powered office conference and, later in the day, to a drinks party.
Lee says: "My stuff is for the lifestyle of the urban career woman who needs to go work and needs to look professional. But I don't want to do things that are dull, that are too restrictive.
"The outfits need to make women look and feel comfortable if they are sitting in the office for the whole day. After work, she might go for dinner with friends or go shopping, and the outfits need to work for those circumstances, too.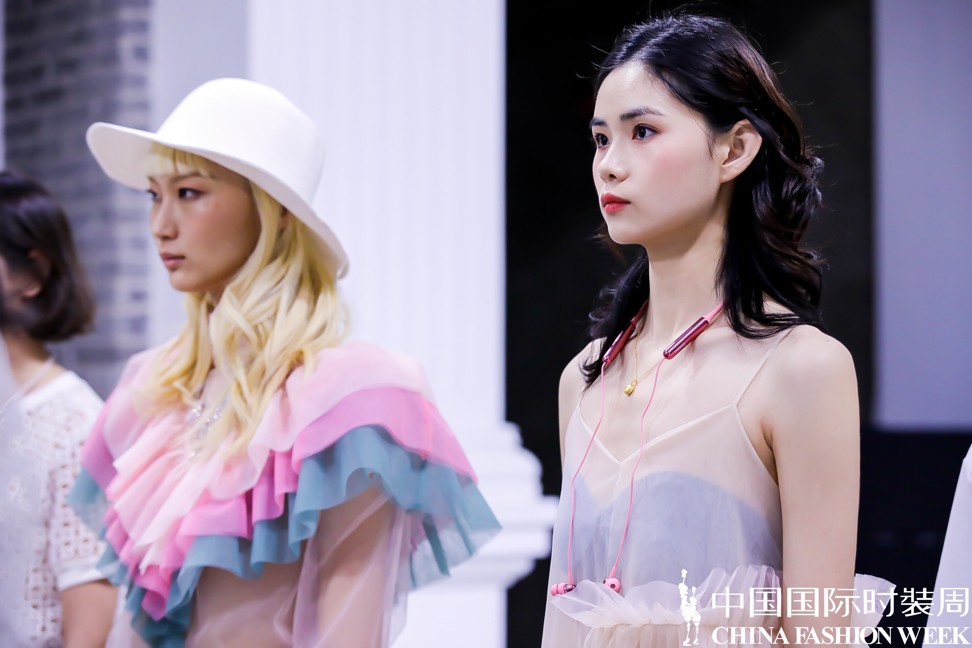 "I think the typical customer is an executive, including creative people from advertising, architecture and designers. I really try and listen to what the market wants, I listen to what the stores tell me and I talk to sales girls."
Art and design have always been passions of Lee. As a child growing up in Taian, Shandong province, she spent her school holidays hanging around with artists such as Tao Han – who is still a good friend and is also based in Beijing, watching and learning. Edgy contemporary artist Zheng Gao was also an influence.
Her pragmatic parents insisted that Lee pursue a more solid career path, with acquiring academic qualifications a priority. To that end, Lee studied English literature in Beijing, later switching to become a translator at a design school.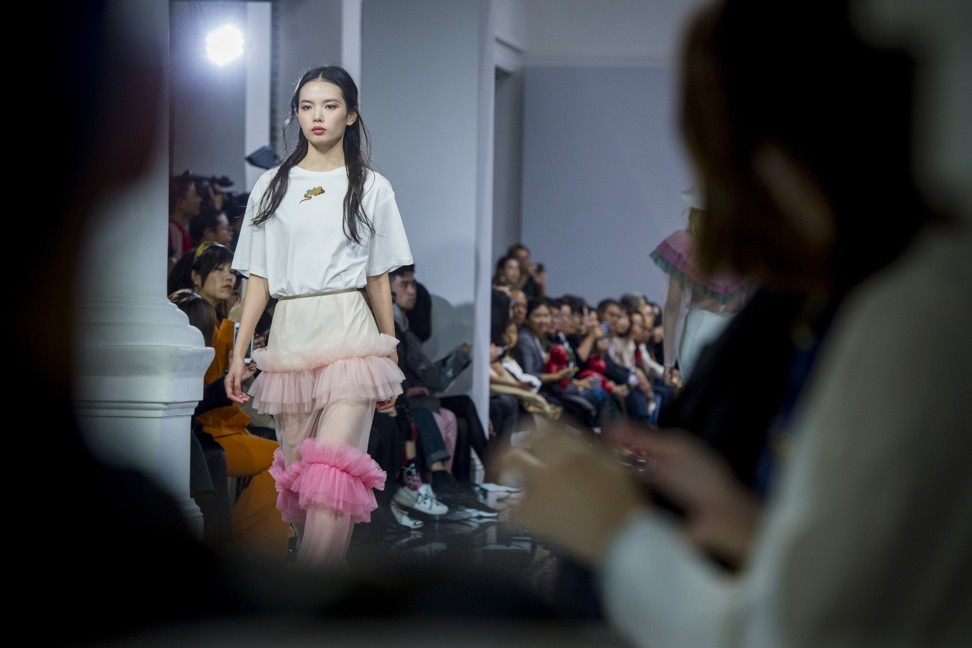 Being surrounded by would-be designers and knowledgeable lecturers reaffirmed Lee's belief that fashion was her true calling. She signed up for a degree in fashion design from Northumbria University in the UK that was being offered in the Chinese capital and, soon after graduation, launched the Alicia Lee label.
All the work – planning, design, marketing and promotion – is conducted at a cramped but cosy studio in the heart of Beijing, on the fringes of the Sanlitun area. The district is known for its fashion stores, ranging from
H&M
to
Michael Kors
and
Valentino
.
Alicia Lee is in direct competition with mid-priced designer labels that target customers prepared to spend between US$250 and US$500 for a dress. In recent years, Chinese companies such as Peacebird and Uooyaaa have also sharpened their designs and image, making the market somewhat crowded.
"The competition has started to become very intense, not just from the designers – if it is just from them it is OK – but in the past couple of years commercial Chinese companies have joined the competition," says Lee.
"These huge brands started to do a similar style to us, marketed in a similar way and they do things much cheaper and have a much more professional supply chain. They have money. Two years ago, clients chose between you and another designer, but now they choose between you and a commercial brand."
For all that, though, Lee has maintained her following and has an asset that chain stores cannot easily create: personality. The latest Alicia Lee collection is buzzing with vibrant colours, in a sit-up-and-take-notice range of clothing that is something of an antidote to chain-store blandness and uniformity.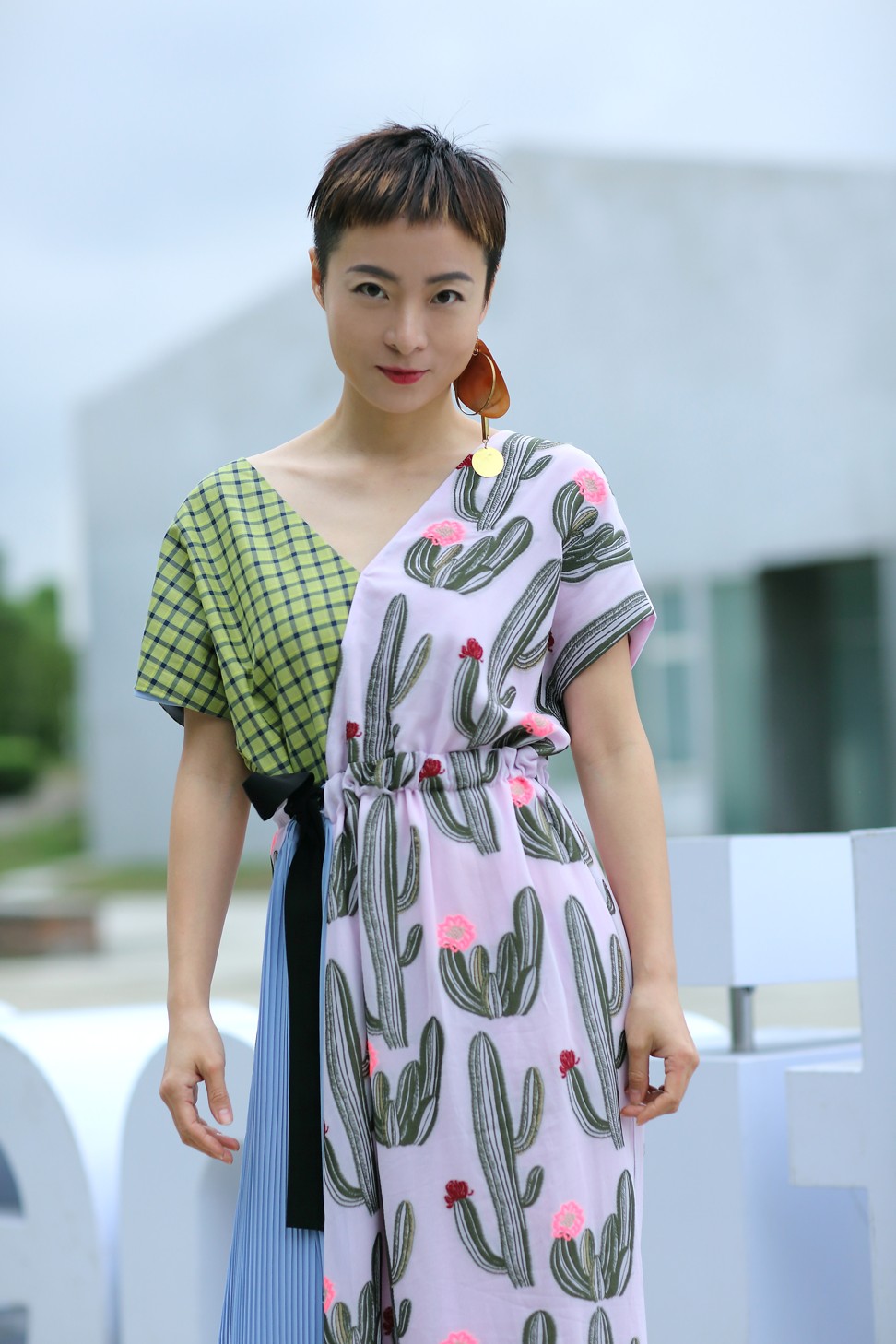 The inspiration was the vibrant tropical colours of the Caribbean, infused with the European styles introduced when the islands were colonised by the British, French and Dutch.
"It is a mixture of a classic European cut and the local tropical spirit, the free spirit," says Lee. "I picture the lady of a big house waking up in a morning and going to the balcony in a morning dressing gown, stepping on the tiles, and looking at her garden with plants and flowers.
"I have a lot of casual-looking things, lingerie and sleeping-gown style, which are flowing and elegant. I have used a lot of silk and print, inspired by tiles, flowers and birds. And also the pink beaches of the Caribbean."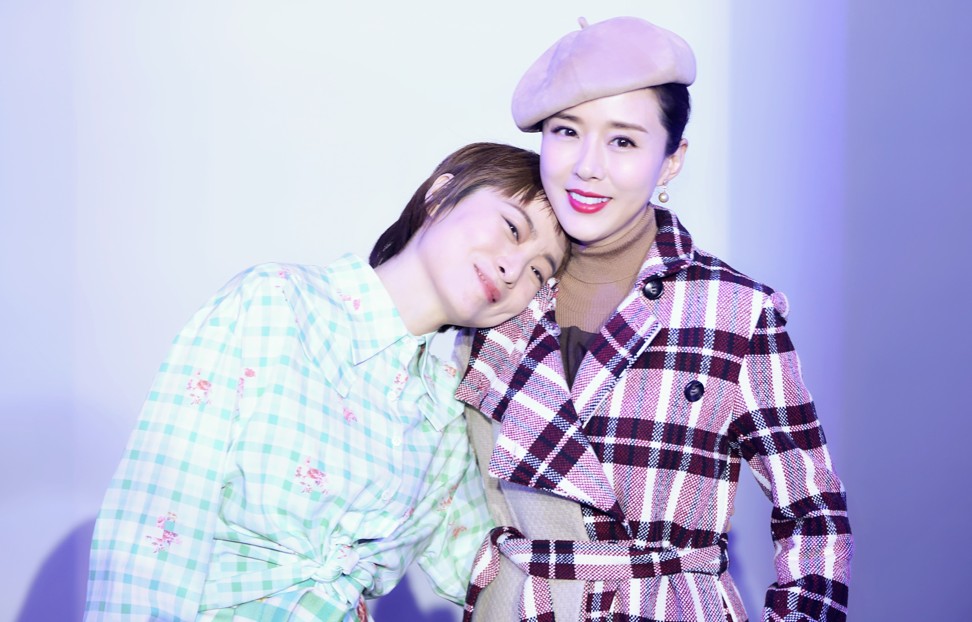 It reflects a love of warmth and sunshine – commodities in short supply for much of the year in Beijing, where the midwinter temperature rarely rises much above zero.
When there is a gap in the fashion schedule, Lee and her French-Canadian husband Jose Lord, a programme director with the Beijing Fashion Institute, hotfoot it to warmer climes – most recently to a remote Greek island.
It allows for a total recharging of batteries before entering the competitive fashion fray once more. Lee says: "My life was set up to do this, I never had any doubts. I know what I am good at and not good at, and I am a determined person once I decide it is something I want to do and am talented at."
This article appeared in the South China Morning Post print edition as: Designer finds success adding a splash of personality