Fashion
Get more with myNEWS
A personalised news feed of stories that matter to you
Learn more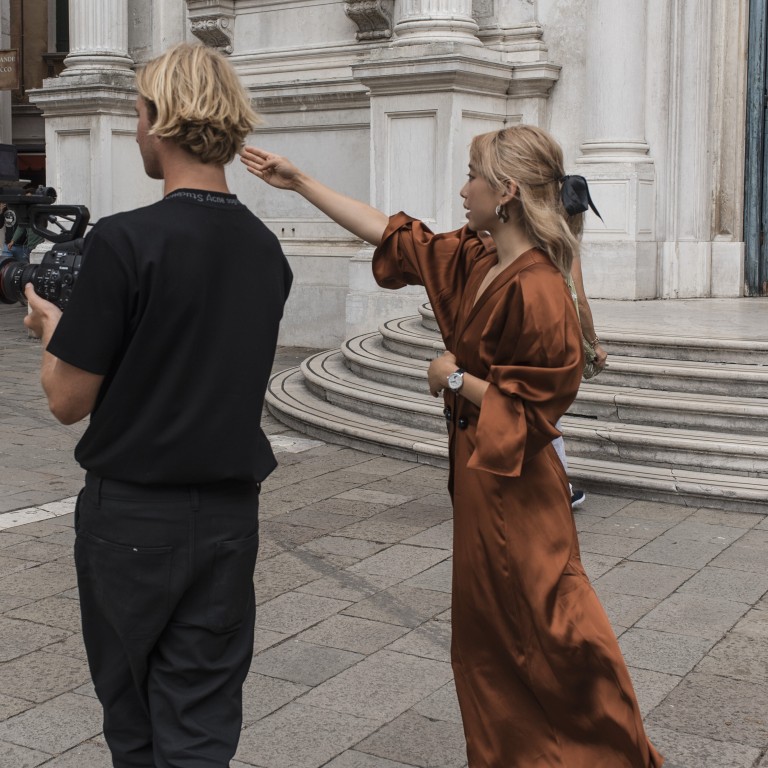 Is there anything Margaret Zhang can't do? She's a model, Instagrammer, surfer – and now the new editor-in-chief of Vogue China
From gifted student to millennial entrepreneur and now the new editor-in-chief of Vogue China, Margaret Zhang has endless energy and the drive to succeed
She talks about getting into modelling while studying law at university, her marketing consultancy, and her project to make a feature-length film
Influencer and front-row regular Margaret Zhang has been appointed as the editor-in-chief of Vogue China and will succeed founding editor-in-chief Angelica Cheung, who left the glossy last year and recently announced her new role as a partner at investment fund Sequoia Capital China.
"Margaret creates content on so many different platforms and brings a new perspective and voice to Vogue China," said Anna Wintour, global editorial director of Vogue and chief content officer of Condé Nast. "When Angelica Cheung founded Vogue China 15 years ago, she brilliantly broke new ground and now Margaret will continue that tradition of leading the incredibly creative and influential fashion culture in China."
It was only last year that we profiled Australia-born Zhang, and even back then it was clear that she was just more than a pretty face with a big following on social media.
She is a filmmaker, photographer, fashion model, stylist, pianist, ballet dancer, million-fan Instagrammer, millennial marketing expert, computer coder, law graduate, conference curator, and surfer. Over-achiever should probably also feature on 26-year-old polymath Margaret Zhang's biography.
An internet sensation – first with a thoughtfully curated website, later with an Instagram feed – she began dabbling in fashion while studying for a law degree. Brands were captivated by the smart, gregarious and eloquent young Chinese student, so much so that Zhang ended up modelling on the other side of the world from her native Australia, and used the long-haul flight time to complete university essays.
Zhang is a dab hand on the other side of the camera, too, having learned photography and darkroom skills from an early age, a talent she has parlayed into short films and – funding permitting – a full-length film that will focus on the lives of Chinese women.
She is enjoying commercial success with a consultancy company that helps brands sell to millennials living in the Asia-Pacific region and advises on how to avoid
cultural faux pas
, particularly in China.
Her father, an immigrant from Zhejiang province in eastern China, close to Shanghai, is a professor at the University of New South Wales. Her mother is a former gynaecologist who gave up working to bring up Zhang and her brother, Major.
Both children were gifted students, playing classical piano to a high level and breezing through university.
Zhang signed with the IMG talent managing agency. "Once I started interfacing more with the fashion industry and started photographing myself it evolved into its own thing. By the time I was in university in the second year I was pretty much doing a full load as a model and studying. It was a solid income.
"Midway through law school I started consulting. After interacting with international brands and local brands I realised there was such a gap of understanding between departments. I did a lot of strategy and that grew to be a lot more by the time I graduated."
Background, her consultancy business, has grown to include an on-call network of 1,100 experts in commerce and culture. Turnover was on course for A$5 million (US$3.36 million) in 2019, with its high-profile clients including Google, LG Electronics, Under Armour, Airbnb Luxe, Mulberry and Pernod Ricard.
A project that brought particular satisfaction was planning the relaunch of the The Face magazine in New York, a city Zhang now calls home. The agency won the bid by suggesting the recreation of a 1980s flat – the era when the magazine debuted and flourished – with all the furniture and fixtures available for purchase.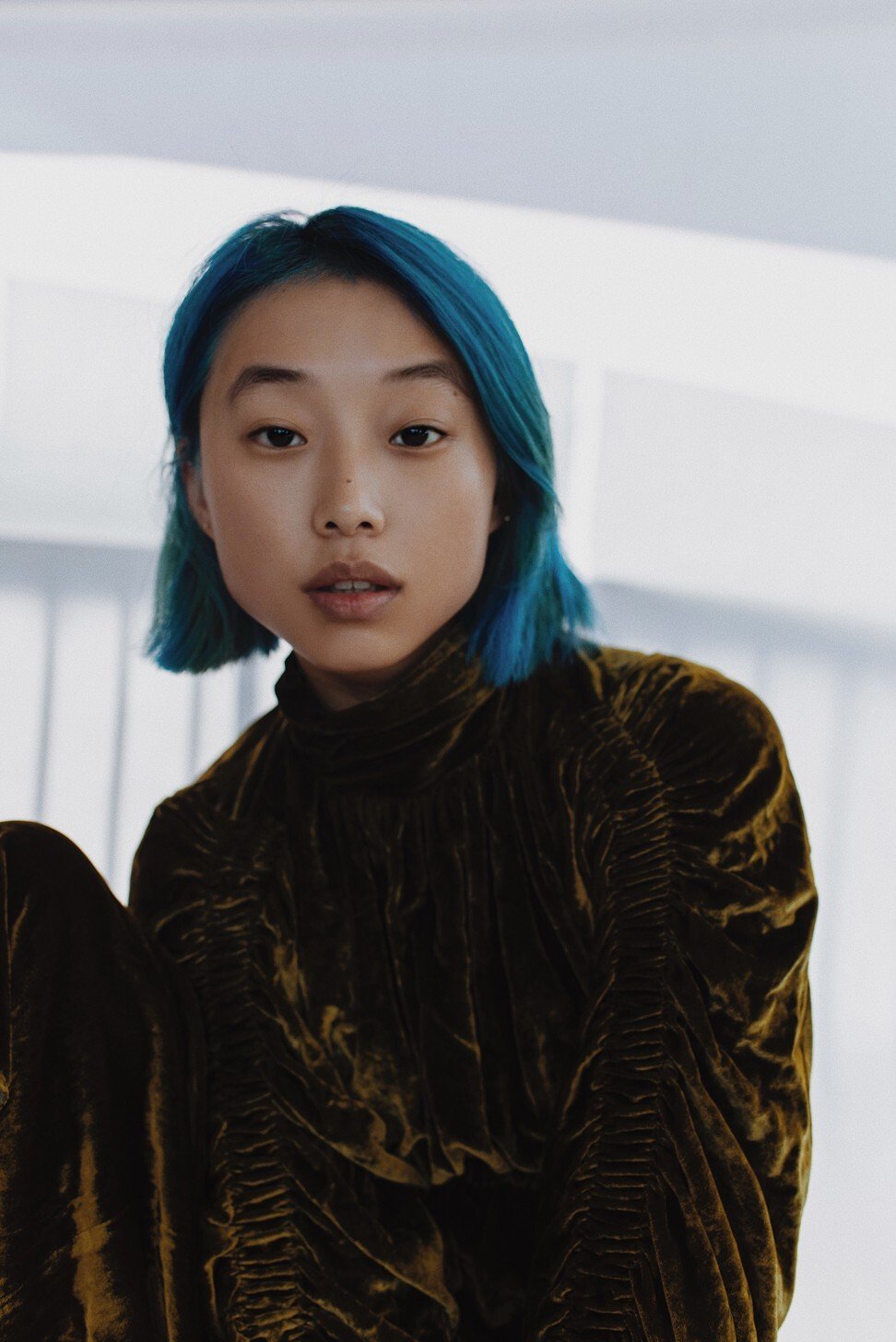 Another Background initiative is curating the Forefront series of conferences, held last year in Sydney and scheduled this year in Mumbai, at which influential people discuss inter-industry problems and issues including sustainability, gender equality and brand identity.
Zhang is possibly best known for her Instagram posts. Around a million people follow her feed, which might include a Kenyan safari, a new hairstyle (it is currently electric blue), Hong Kong neon signage, Shanghai food, New York street scenes, Japanese gardens, an Australian supermarket, a vintage Mercedes-Benz limousine and a Paris fashion show.
Another Sydneysider of Asian heritage, fashion blogger Nicole Warne, is also a digital-world influencer, having gathered almost two million followers, but she takes a far more conventional approach, her Instagram photos featuring her posing for the camera in exotic locations to plug high-end clothing, jewellery and cosmetics.
Surprisingly, Zhang claims that Instagram is not a revenue generator, merely a visual reflection of her journey through the world trying different experiences.
"It has never been fashion-based," she says. "I don't make any money from my Instagram account, no shade to people who do. I don't do sponsored posts or take money. If people ask where something is from, I tag it.
"My focus has always been on what I am capable of creating and I don't need to devalue the work that I do elsewhere. I went to Africa recently and paid for everything and people assume it was given to me for free. It is something that I struggle with because I find it irritating. People assume you get paid to wear the clothes you wear – honestly, I have been wearing the same stuff over and over since forever. I wear what I am comfortable in."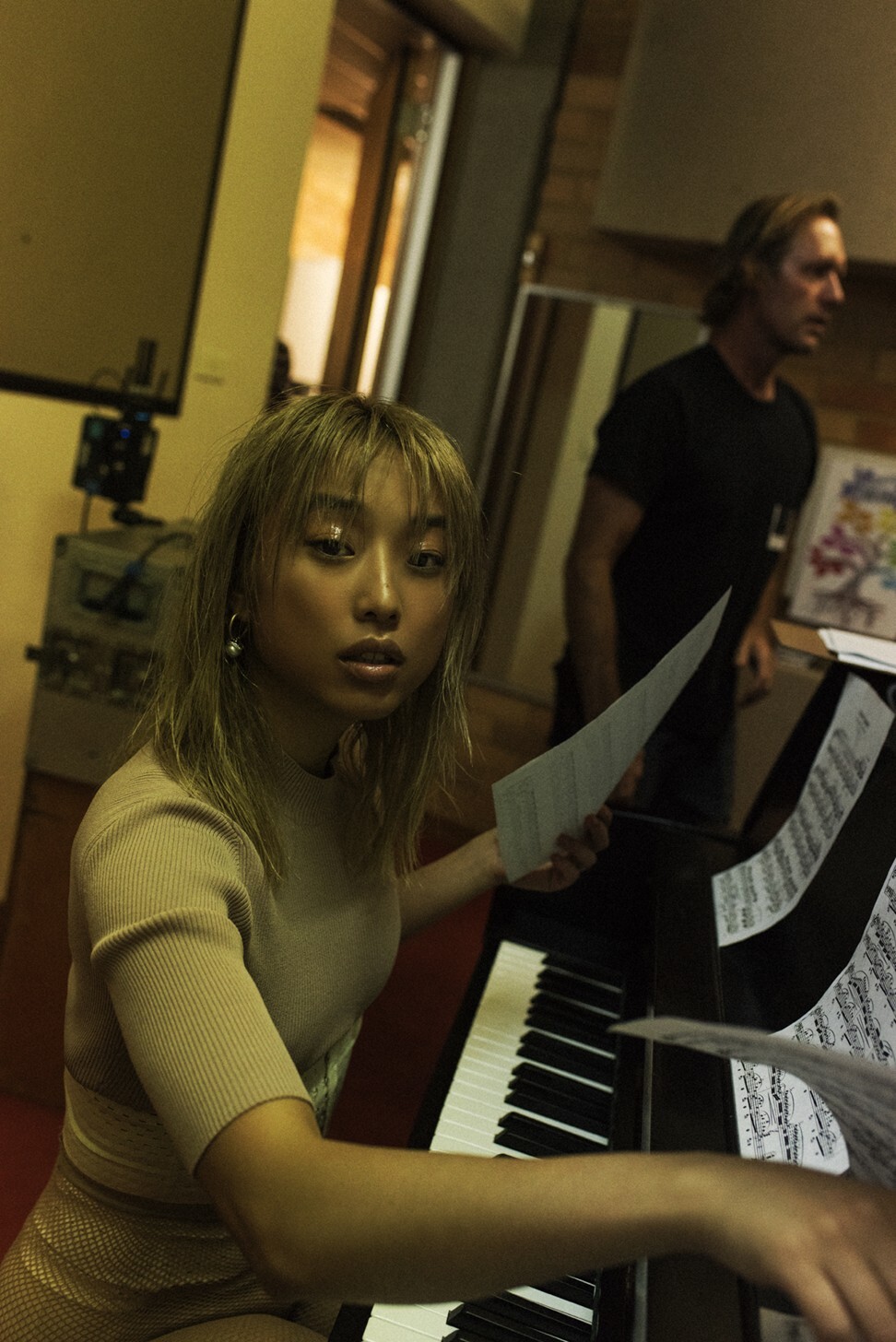 The Instagram account has been useful as a professional showcase. Short films, such as How Do You Like Your Eggs and I've been Thinking About What You Look Like, allow would-be investors to assess the filmmaker's talent before committing funds to the feature-length movie that is Zhang's main immediate goal.
The script is already written – first in Chinese (she reads and writes well), then translated into English. The multigenerational story about womanhood and motherhood will feature five female lead actors, including the writer-director.
Given her innate determination and successful track record, it would be unwise to bet against the movie being made.
"I always wanted to end up in film," she says. "I felt it was a perfect intersection of all my skills. It has so many components; film as a medium has audiovisual components, it has movement, fashion components, character building, writing, which I love, and producing. I enjoy writing – it is a luxury now because everything is so short form."
This article appeared in the South China Morning Post print edition as: Woman of many parts