Fashion
Get more with myNEWS
A personalised news feed of stories that matter to you
Learn more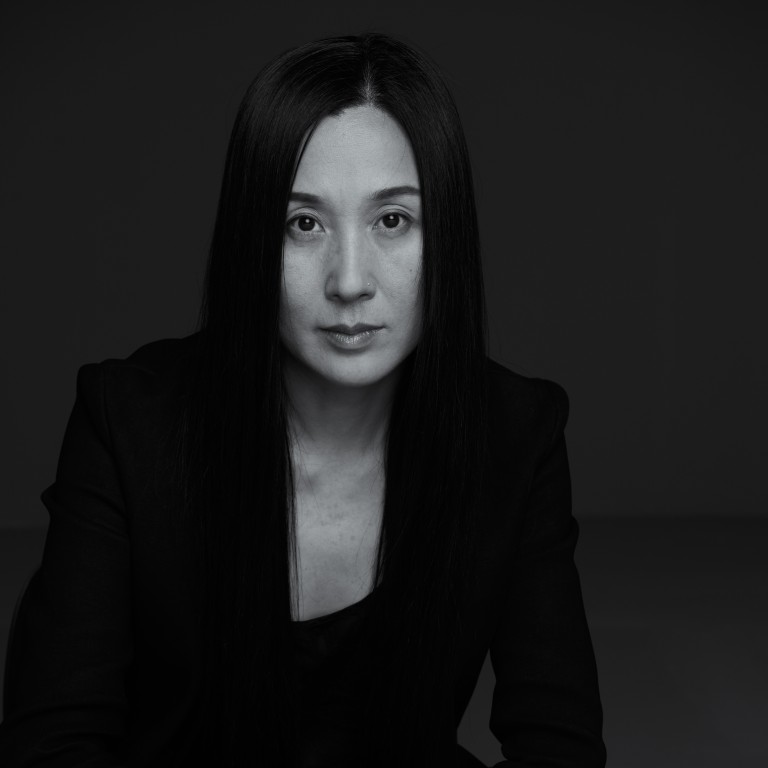 Chinese designer Uma Wang on her Italian-made clothes, creating costumes for film sets, and why kids fear her on the basketball courts
Uma Wang has built her eponymous label into one of China's top designer brands in just a decade
She says she makes her clothes in Italy not just because of the quality, but because people there try to understand what's behind her style and philosophy
Talented and commercially successful designer Uma Wang may be celebrating her eponymous brand's 10th anniversary this year, but when the chance came to create costumes for a historical movie, nerves began to flutter and doubts set in.
The fears were unfounded. Wang's silver screen debut, designing costumes for the 1930s Beijing-set drama Hidden Man – directed by Jiang Wen and starring Liao Fan and Eddie Peng – was deemed an unqualified success. The film even got a nomination for best make-up and costume design at Taiwan's Golden Horse Awards.
Wang found the process creatively stimulating and professionally satisfying, not to mention immensely challenging, necessitating a total change of mindset from fashion design.
"When I design my collections, I don't know who will wear it. But when you do a movie you know exactly who will wear it, so there is a real connection – you know the personality and the story, so you have to inject feeling and emotion into the mood of the person," Wang says. "The director said he wanted someone with no experience, like a blank sheet of paper, so I would think in a different way. Sometimes experience can kill the magic of creativity."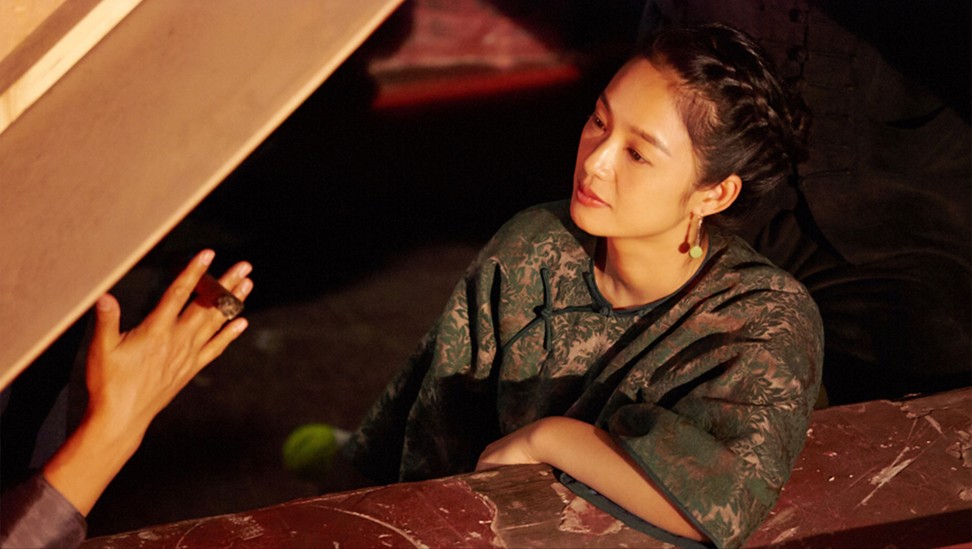 Wang designed the costumes for the lead actor and actress and explains that the period was the "end of an era".
"It was traditional design, not like Shanghai with the sexy shape; it is big volume with big shoulders, dramatic proportions. You can still see the influence from the Qing era [which ended in 1911]. I had to do a lot of research. Beijing is very, very cold in winter so you need layers, which was interesting. I made 15 different looks in total."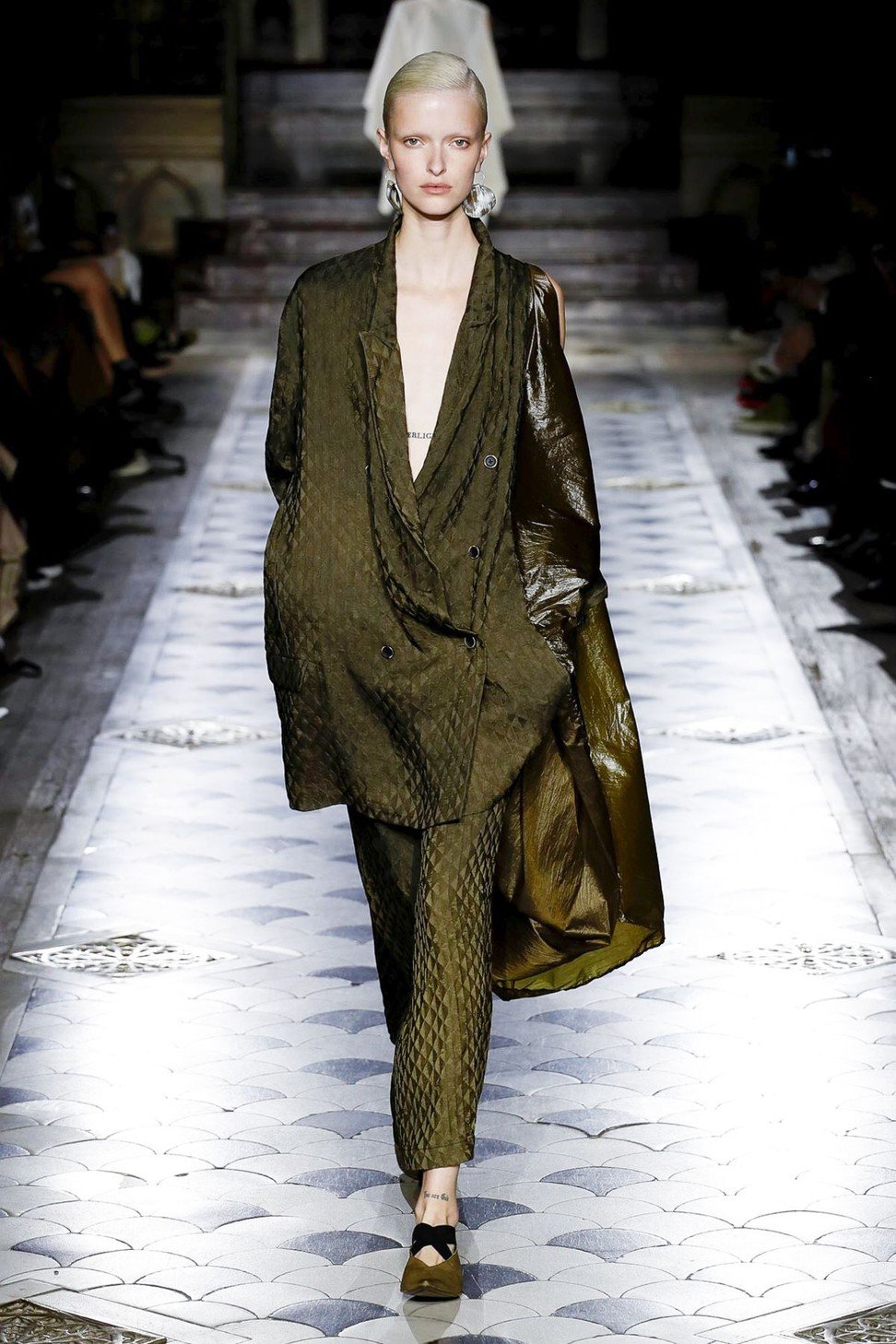 Now she's working on costumes for a Hong Kong movie set in contemporary times with a dark, drug-related theme, directed by Juno Mak. She explains that the assignment is all about details and subtle shading, as the main characters dress mostly in black suits.
Wang's extra movie gigs mean that an already hectic travel schedule is even more frantic. Unusually, the brand has design offices in Shanghai and a manufacturing and distribution base in Italy, with Wang shuttling between the two regularly.
During Italian sojourns, home is a villa near Verona, the city where Shakespeare's Romeo and Juliet was set. Located in a small village, the villa is conveniently close to her brand's factory, making it easy for her to liaise with local staff and suppliers.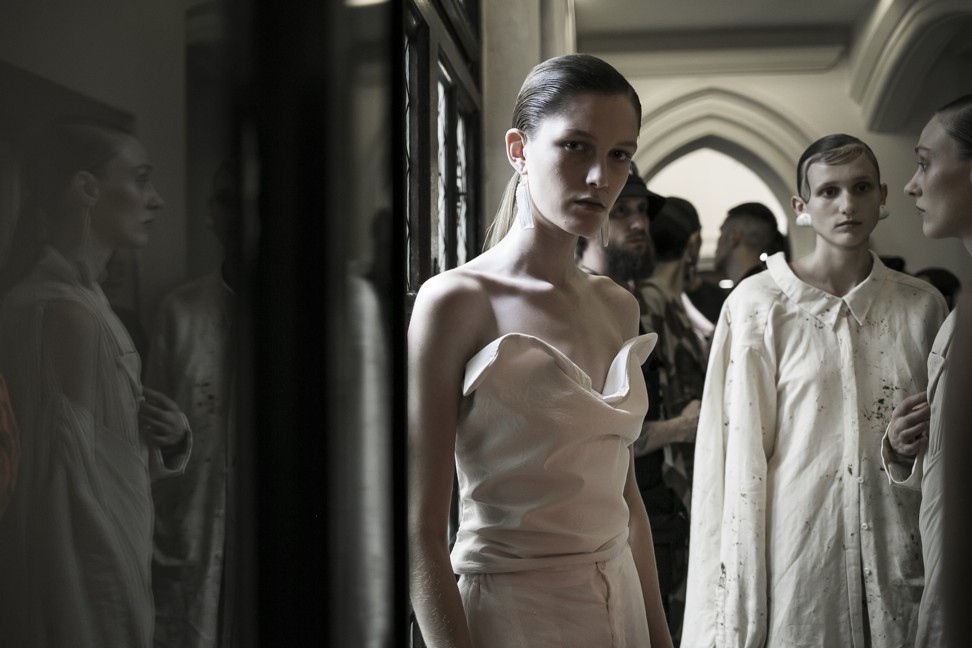 Wang is one of only a handful of truly international Chinese designers whose work can be found in the big-name stores of Paris, Milan, London and New York. Her clothes are in around 120 outlets around the world, in 40 different countries, retailing for an average of US$650 for a dress or jacket and US$1,300 for a coat.
The beginnings of the Uma Wang brand were modest. The first significant sales were in Moscow, followed by interest in London and Milan. Wang, a graduate of London's Central Saint Martins fashion school, maintains that the quality of the Italian-produced fabric is a lure to fashionistas, as is the finish, which results in a worn-in vintage feel.
"I produce the clothes in Italy not just because of the quality but because of the way [the Italians] work. They try to understand what is behind my style and philosophy," she says.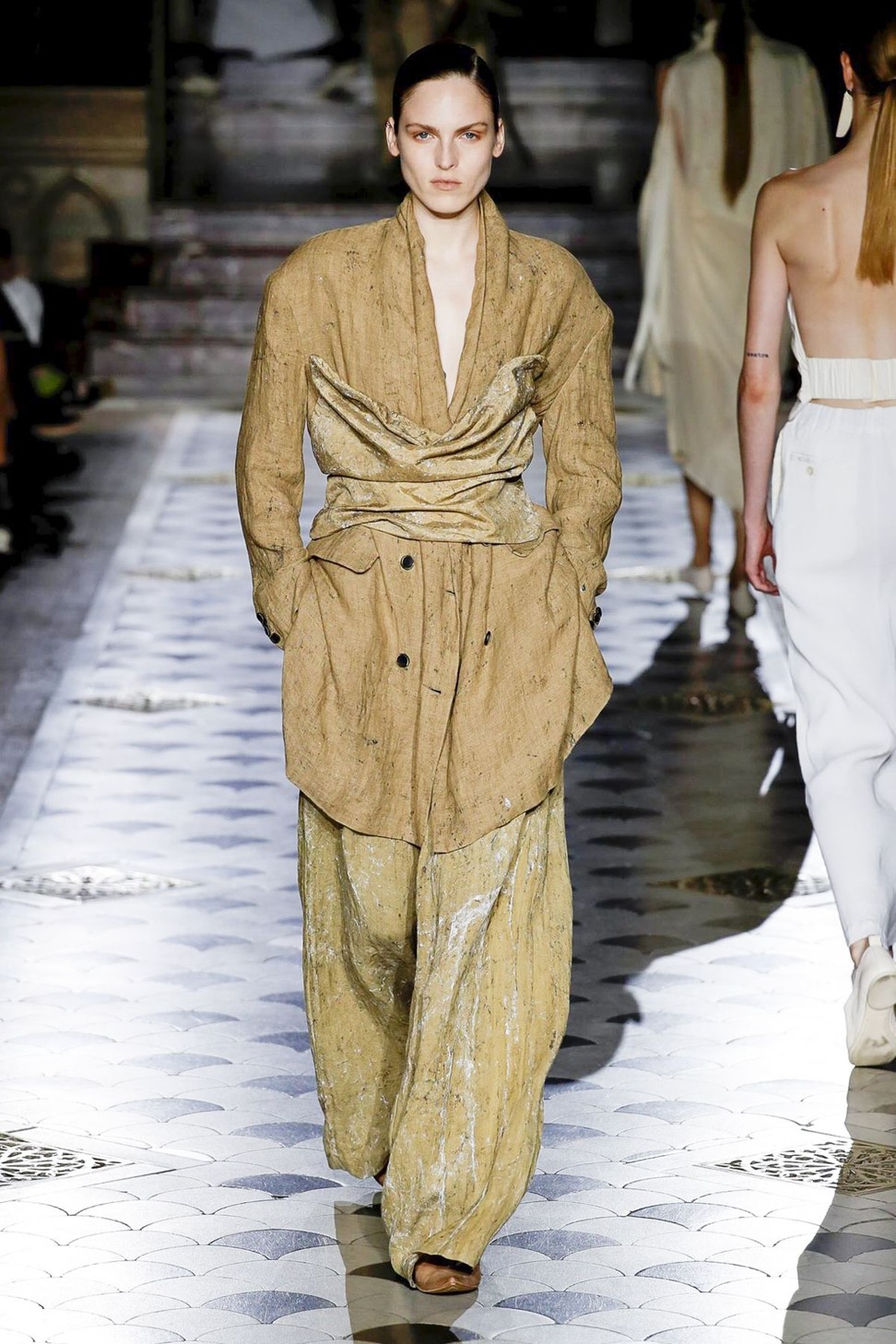 She explains her customers have "special tastes" and many are artists, dancers, people working in the film business and generally international people.
"They love Uma Wang, the whole aesthetic, not just the fabric. The style is long and flowing. For me the garment is not to show too much the shape of the woman, it is more hiding with the big volume – this is the philosophy of the East. It is a very Chinese philosophy, although I don't use so many elements from China in the clothes, but [customers] see that influence from the shape and the cut."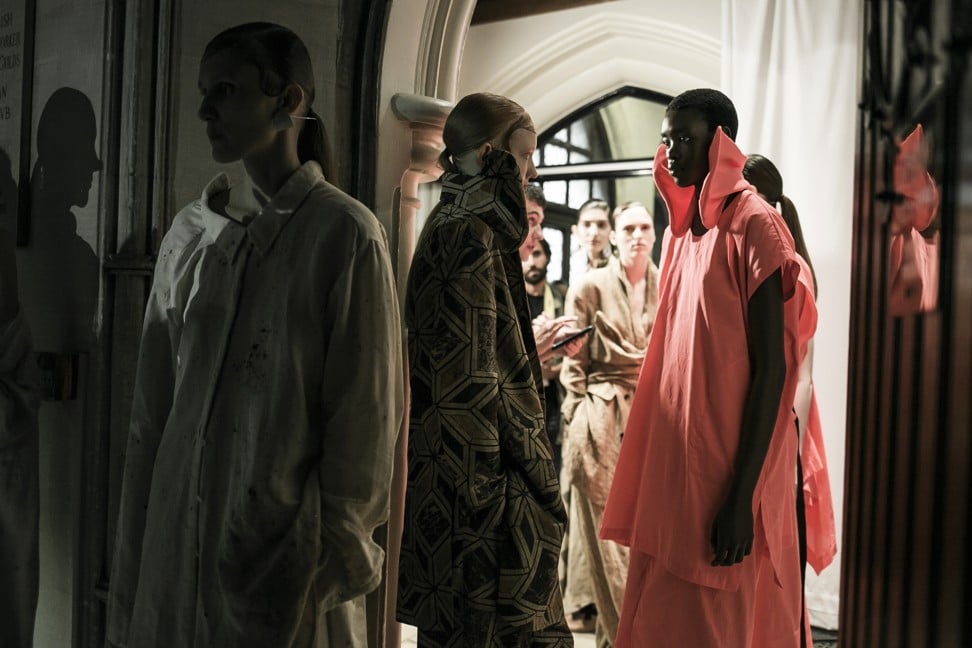 Until her late teens, Wang was known more for her basketball talent than fashion sense. The native of China's Hebei province attended one of the nation's specialist sports schools from the age of 12, thriving in the fiercely competitive environment.
During end-of-term theatrical shows, where students made their own costumes, a talent for design and the ability to make best use of whatever materials were to hand began to emerge. The next step in her roundabout route to fashion was spotting a newspaper cutting that referenced a design course at a textile university – until then, Wang was unaware such institutions existed.
The swap from shooting hoops to creating patterns led to further schooling in China, education at Central Saint Martins, a spell working in China and then the launch of Uma Wang 10 years ago. A career boost came when she was awarded a place on the CFDA/Vogue Fashion Fund's China Exchange Programme, which saw her receive six weeks of training in New York.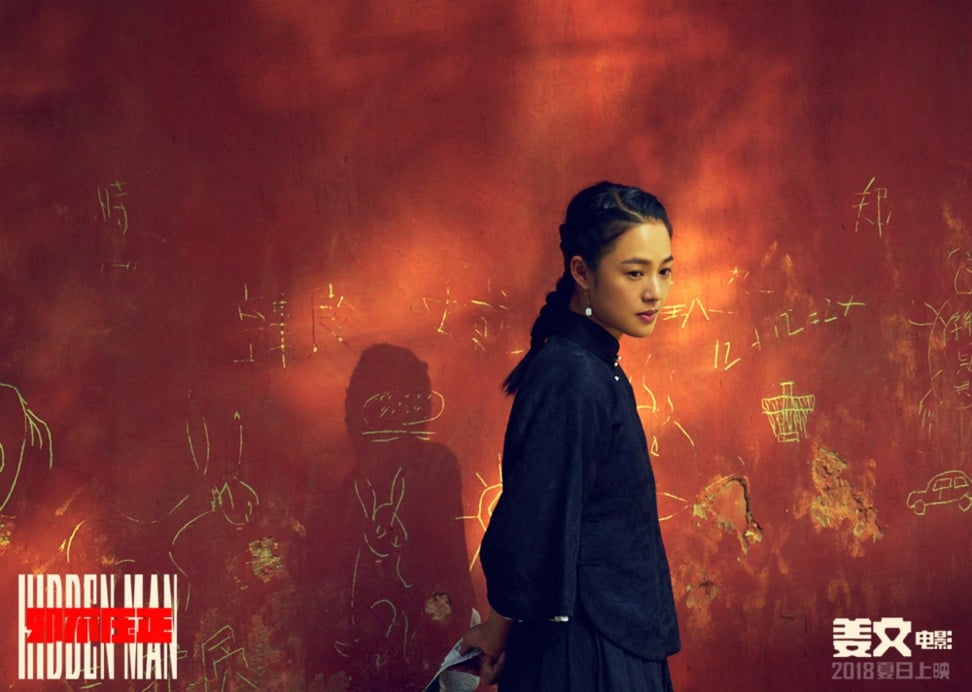 Warm, gently spoken and immediately likeable, Wang is clearly happy with her lot in life. She constantly expresses surprise, with one of her trademark grins, that so many lucky breaks have come her way.
Hers has been a varied career, which keeps taking new twists and turns. As well as the movie gigs, Wang is looking to expand into homeware, encouraged by customers who are convinced her aesthetic would cross over well.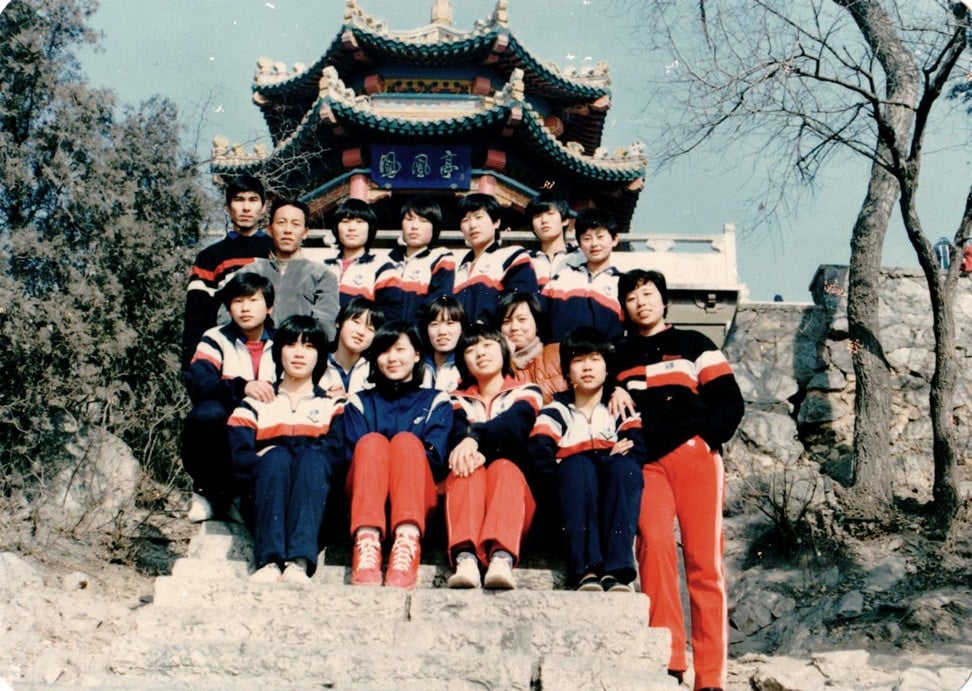 But after hearing about Wang's early life, one question begs to be asked: does she still cut the mustard on the basketball court?
You bet she can, aided and abetted by a pair of extra-large hands and long fingers, which she proudly displays, explaining how they make it easier to grasp the ball.
"If I finish work early when I am in Shanghai I play with the young kids in the park," she says. "I am still pretty fit. At the beginning they called me Uma Auntie. When they realised I can play, they changed to it Uma Sister."
This article appeared in the South China Morning Post print edition as: Growing with the flow