Fashion
Get more with myNEWS
A personalised news feed of stories that matter to you
Learn more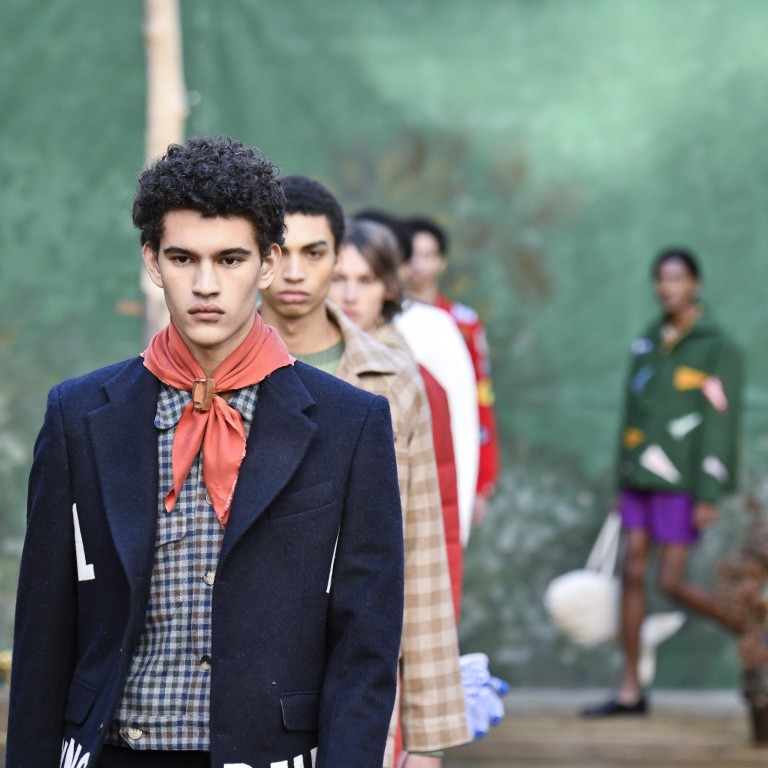 Why New York-based menswear label Bode is one to watch, for vintage fabrics from US mills refashioned with a touch of modern nostalgia
Emily Adams Bode is fascinated with personal stories and history, which is reflected in her modern retro designs
She was the first winner of the Karl Lagerfeld Award for Innovation awarded by The Woolmark Company
The hype surrounding menswear label Bode went up a notch recently when it was awarded the inaugural Karl Lagerfeld Award for Innovation by The Woolmark Company.
The International Woolmark prize is considered one of the most covetable in the industry – Karl Lagerfeld was one of its earliest recipients in 1954 – and this new prize recognises designers who are pushing the envelope when it comes to originality and innovation.
Bode's founder, Emily Adams Bode, has proven her worth since she launched her brand in 2016. Fashion today thrives on speed, but Bode's "slow fashion" approach is the antithesis of this, and features nostalgic yet modern garments created using antique textiles and historical crafting techniques.
Her Woolmark collection, for example, comprises six looks made using dead stock fabric sourced from mills and sustainable merino wool, which she pieced together using handwork techniques including quilting, mending and appliqué. Overcoats and suits are crafted from reclaimed and remade equestrian show blankets, while merino felt jumpers are pieced together like patchwork.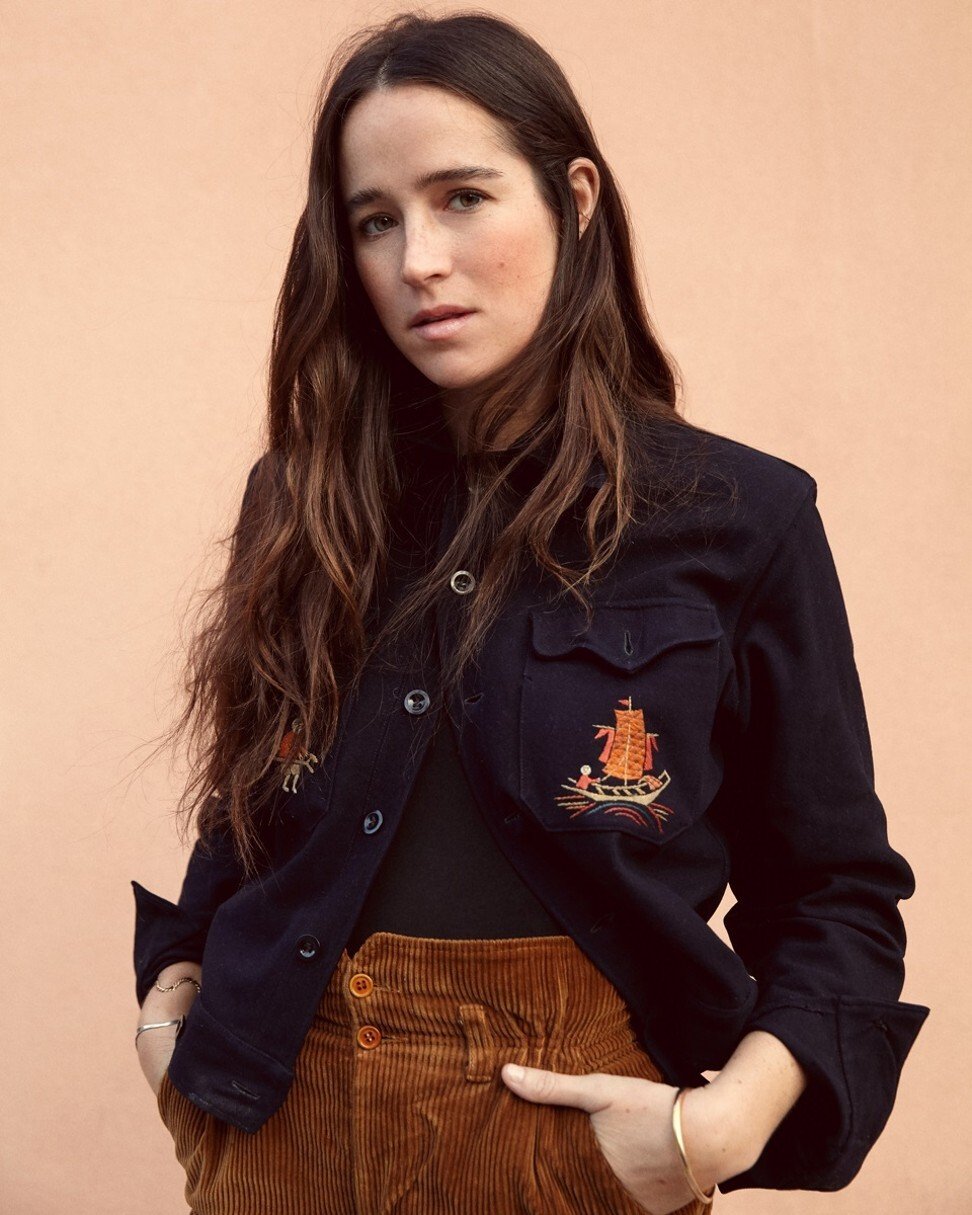 "Bode's practice goes back to regenerative agriculture, linking textile production with a complicated but lively ecosystem … Her excellent skill of story telling meticulously and vividly documents all materials and processes, down to the details of each weaver and dyer's name," said
Shaway Yeh
, one of the prize's judges and founder of fashion sustainability consultancy YehYehYeh.
Bode grew up in America's Deep South, but it was on her trips to New England, where her parents are from, that she fell in love with antiques and vintage fashion. She did a dual degree in philosophy and fashion at Parsons School of Design in New York.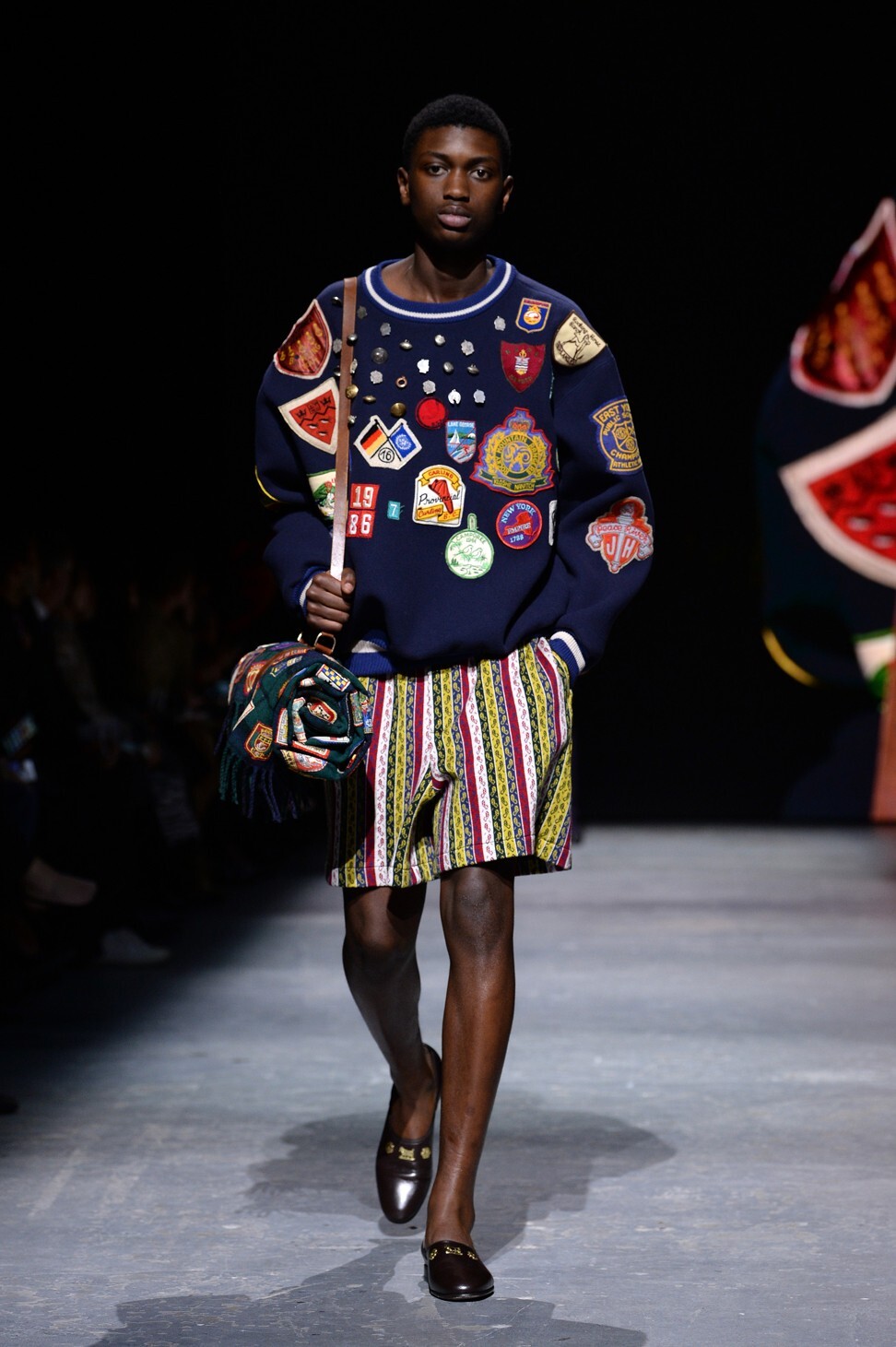 "So much of it had to do with history. I am really inspired by personal histories, narratives and everything that goes along with collecting," Bode says.
Her choice of menswear, she says, was serendipitous. At the time there was investment in men's
Fashion Week in New York
and she always had an interest in men's clothing.
The real story for Bode, however, is in the materials she sources, which include repurposed antique textiles – such as domestic textiles and family heirlooms she finds at estate sales – and dead stock from defunct mills. Everything is manufactured in her atelier in New York, by a team of two who do everything, from cutting to sewing. This has meant that her business has been sustainable from day one, even though she rarely promotes or markets it as such.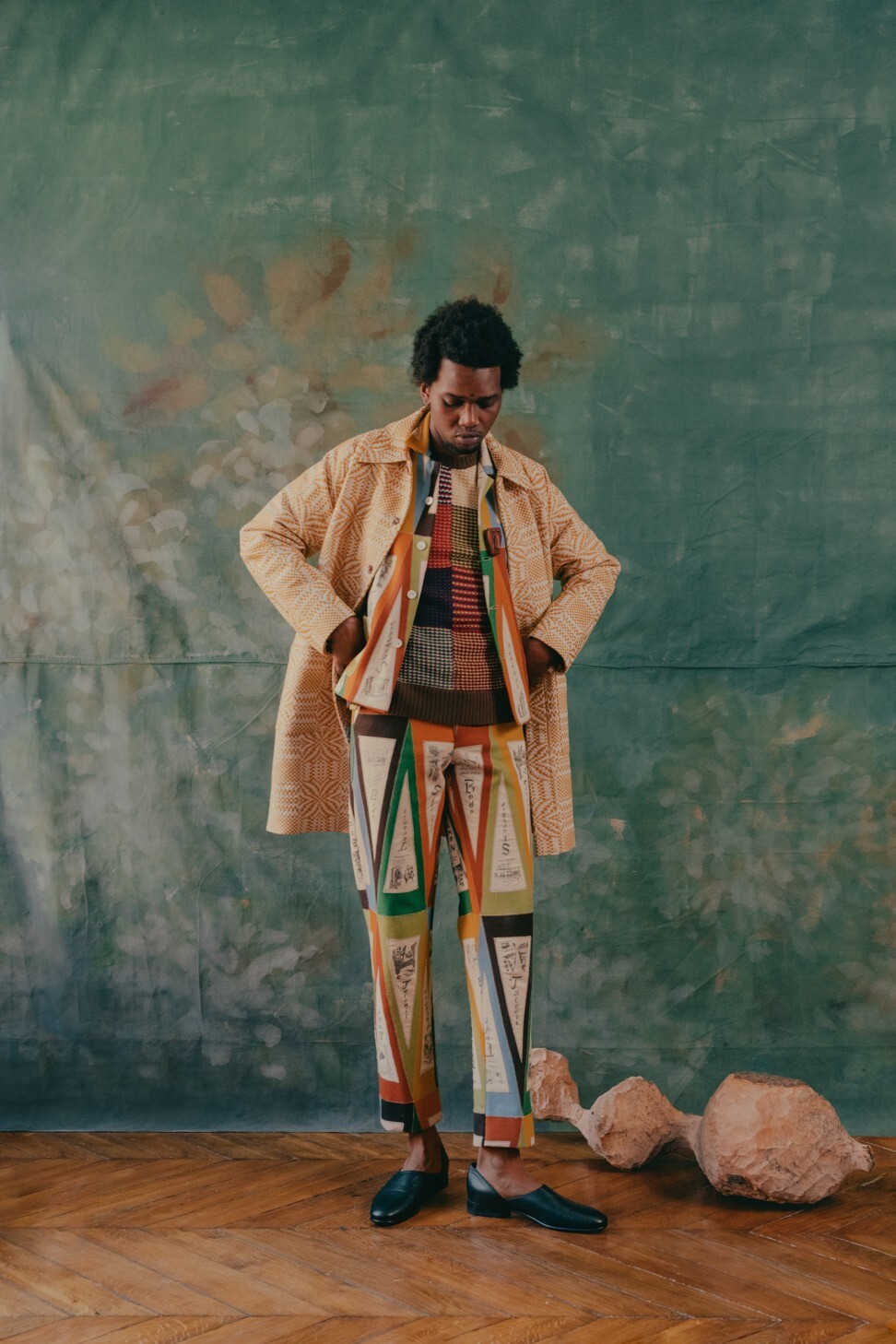 "Our pieces have something intangible within them that creates an emotive response with the wearer. For example, we work with a historical mill in Pennsylvania, reproducing American patterns from the 1800s, so when people wear them, they can connect back to their own history and understand their culture.
"At the same time, the shapes are recognisable and classic. It's important that they don't look like they've been taken from a specific era so they can stand the test of time," she says.
Although she uses American and French textiles, Bode has recently started to explore India, where she sources textiles and embroideries. It was there that she discovered handwoven fabrics like
khadi
, which was popularised and worn by Mahatma Gandhi during his fight for Indian independence.
"Almost half of our business is made in India and it's a culture I am connected to through my fiancé, who is Indian. We use fabrics that have a beautiful political narrative, like khadi which is made on hand looms, so it is also self-sufficient and has zero carbon footprint. The culture may not be my own, but there is still a story to tell which I love," she says.
Four years later and her story is even more global. In January she moved to men's fashion week in Paris to be closer to her buyers (she says half of her business is in Europe), and now has a growing list of international stockists that include Joyce in Hong Kong and, as of this season, Chinese retailers such as Dover Street Beijing, Labelhood and Juice.
She recently opened her first store in New York, in Soho's Hester Street, which also offers other categories such as home textiles and children's wear. Opening a larger network of stores is also on her list as the industry undergoes a revamp and the wholesale market continues to struggle in the US and Europe.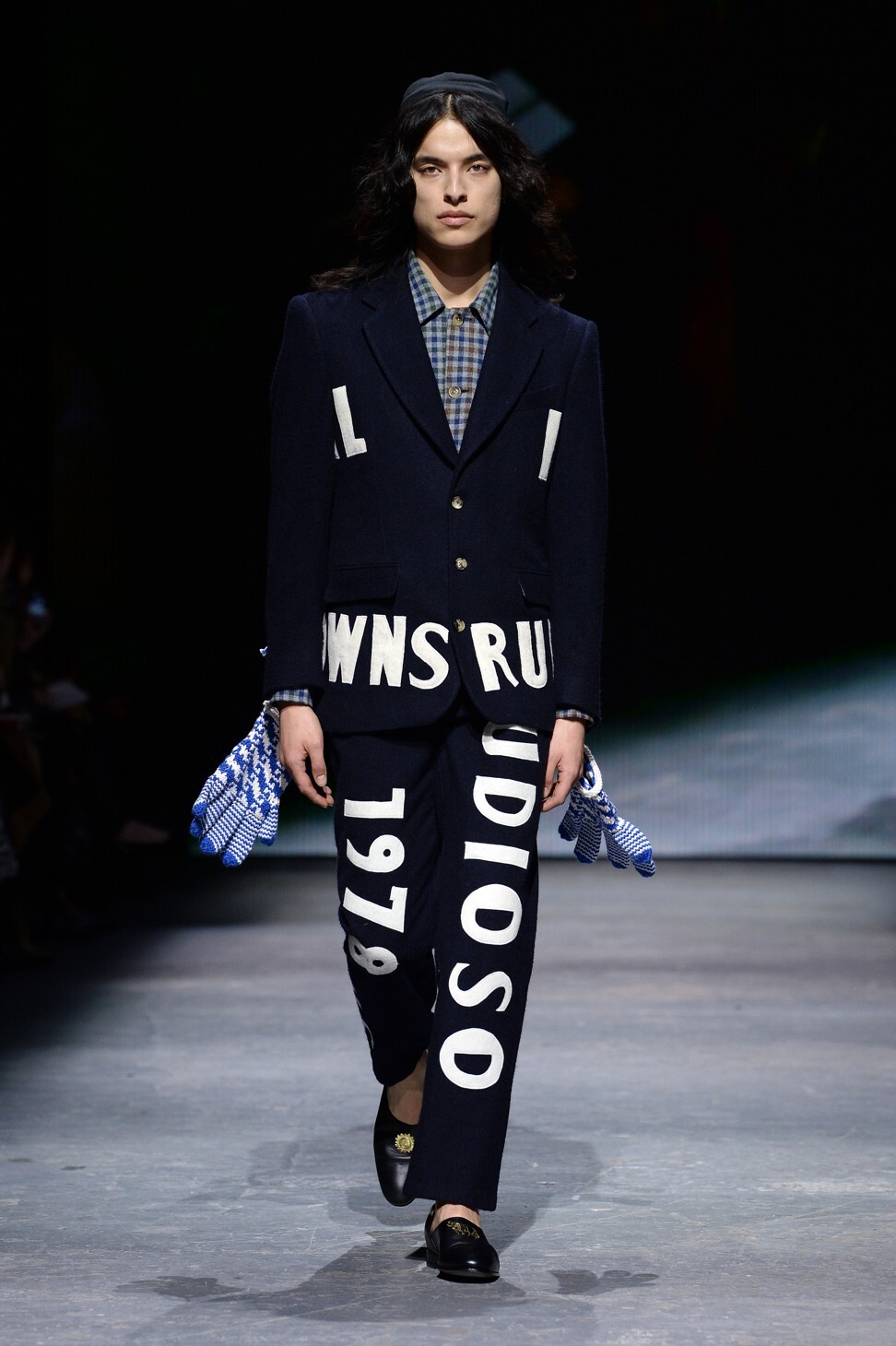 "Initially most of our customers were around 30 to 40 years old, but now we're seeing a younger clientele walking in. These are guys who are interested in cultures that have shaped their life and family histories and enjoy shopping either vintage or pieces they know are not based on trend.
"We also do a lot of bespoke from the store – especially weddings – and this is one aspect I'm in interested in growing in near future," she says.