Fashion
Get more with myNEWS
A personalised news feed of stories that matter to you
Learn more
Reese Witherspoon, Christina Aguilera organise their closets with her: Lisa Adam's tips on wardrobe perfection
Adams helps celebrities sort their wardrobes – but her tips will serve anyone looking to tidy up their wardrobe
Step one, she says, is to go through every item you have, no matter how small, and decide if you want to keep it or not
Lisa Adams, founder of Los Angeles-based LA Closet Design, has transformed even the most chaotic of wardrobes into serene and soothing spaces where every item has its place – down to the smallest earrings and skinniest belt.
Adams, who was born in Honolulu and is of Korean descent, has worked with A-listers in the league of
Reese Witherspoon
and Christina Aguilera.
Her techniques, though, would serve anyone seeking a wardrobe upgrade – and it doesn't have to be painful.
"The biggest misconception around wardrobe reorganising is that it is a yearly, daunting task," she says. "I design a purging liner in my clients' hampers so that if they pull something out that doesn't fit, has a stain or is out of style, they have a place to put the items to take immediate action – and to not put it back into the wardrobe. This way, it becomes a daily task and in no time, becomes a habit, an instinct."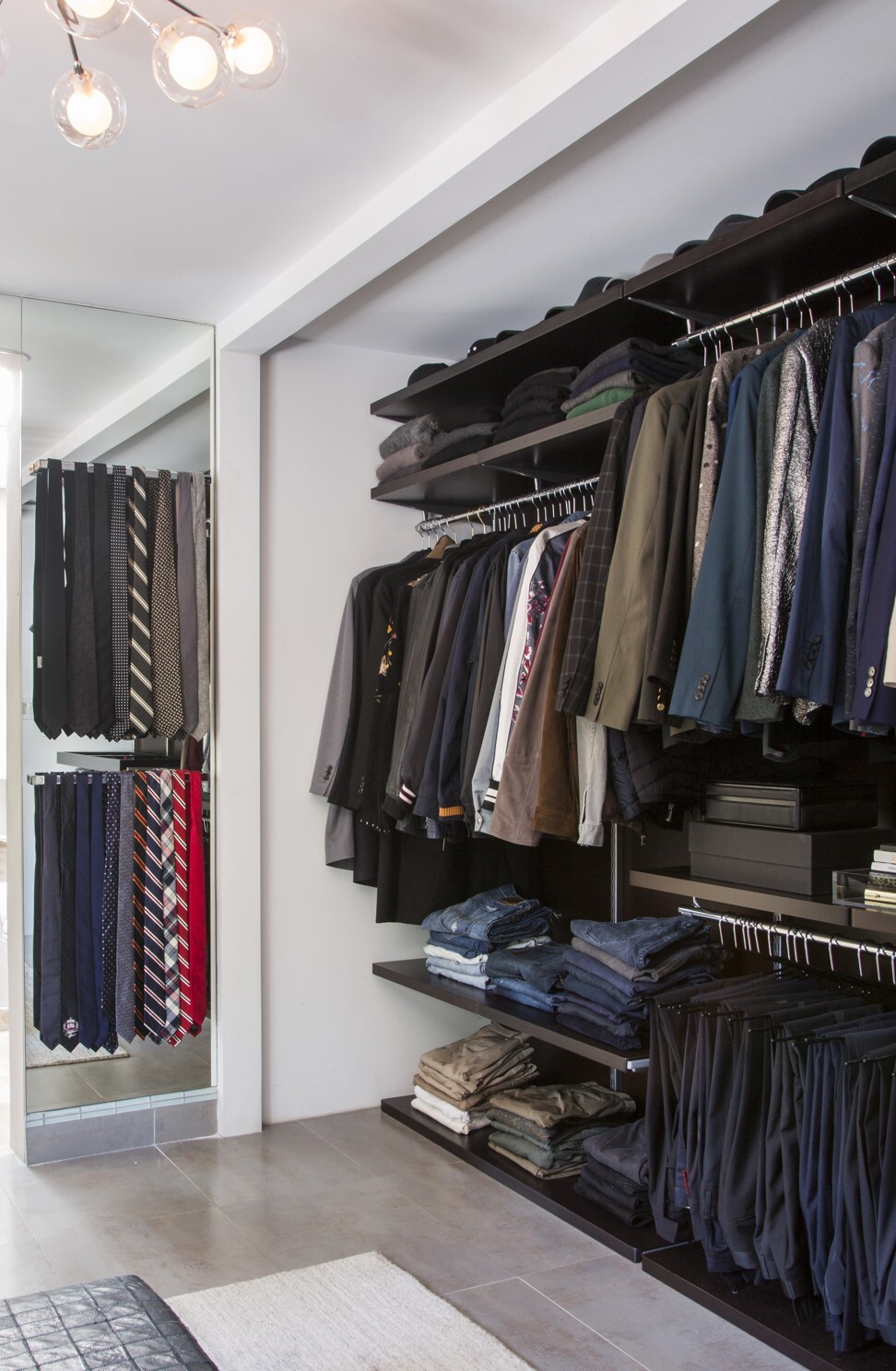 "People are definitely reorganising and editing their wardrobes," she says. "It really speaks to how cleansing the process is for people – taking the time to go through each piece and taking action is therapeutic. As you gain momentum and actually see the spaces you are carving out from otherwise cluttered areas, you cannot stop."
Step one, she says, is to go through every item in your wardrobe, no matter how small, and decide if you want to keep it or not. This is advice that Adams takes herself.
"For me personally, most of my drawers are organised. But it doesn't hurt to go through every shelf and drawer and see what you can part ways with."
Here are Adams' top tips for creating that dream wardrobe.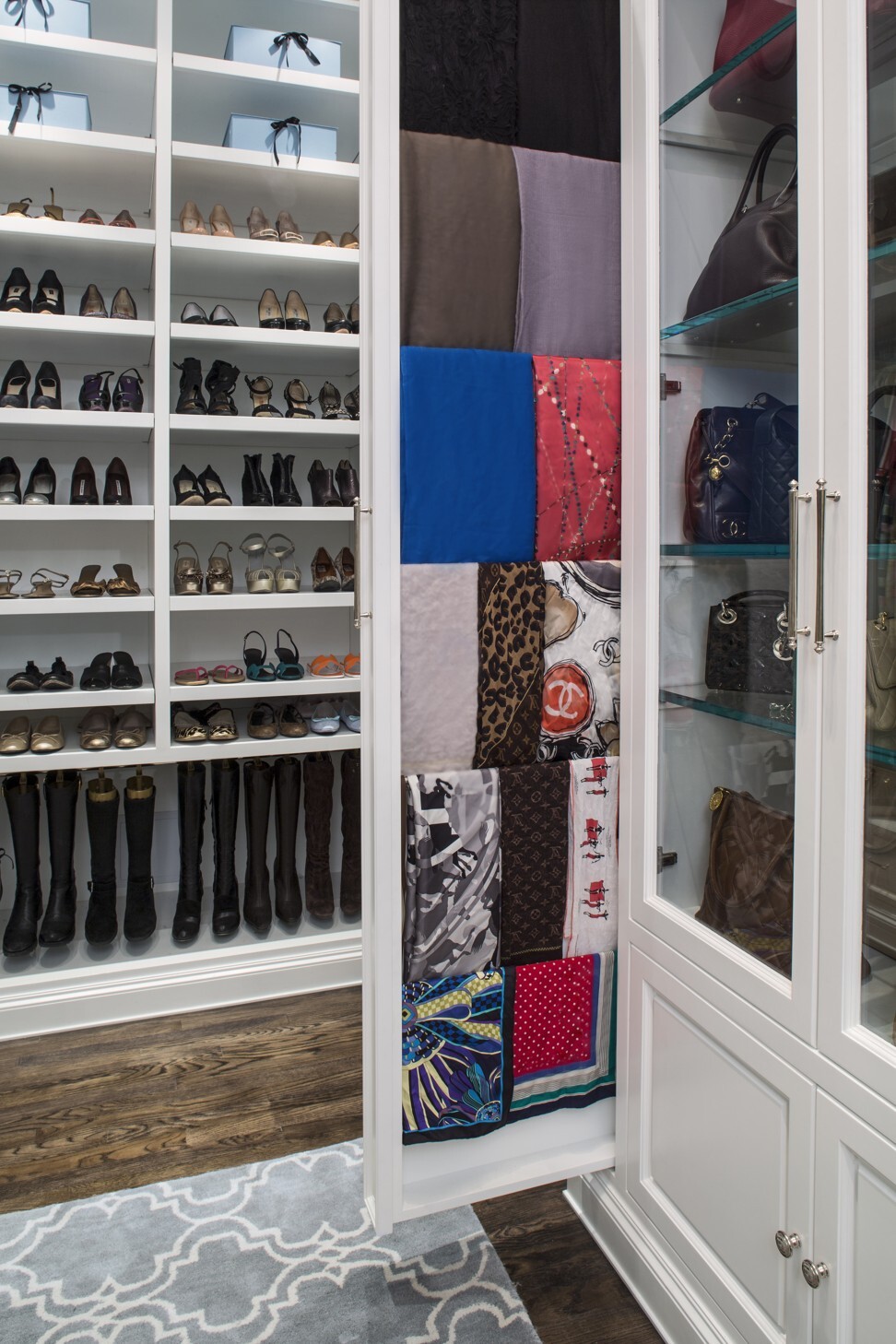 1. Add valet rods to your wardrobe
These pull-out rods "are great for planning outfits, packing, staging and for incoming dry cleaning", Adams says. They are affixed to the sides of cabinets and pull out 6 to 8 inches (15 to 20 centimetres). Using them can add more space in a wardrobe.
2. Match your hangers
Make sure hangers are consistent and are specific to the items in your wardrobe, Adams says. Basically, don't mix random hangers from various dry cleaners with wood, plastic and velvet ones already in your possession.
"Take the time to edit your hangers – figure out which work best with your inventory and get rid of the others."
Adams says this technique makes a significant difference to the aesthetic of the wardrobe.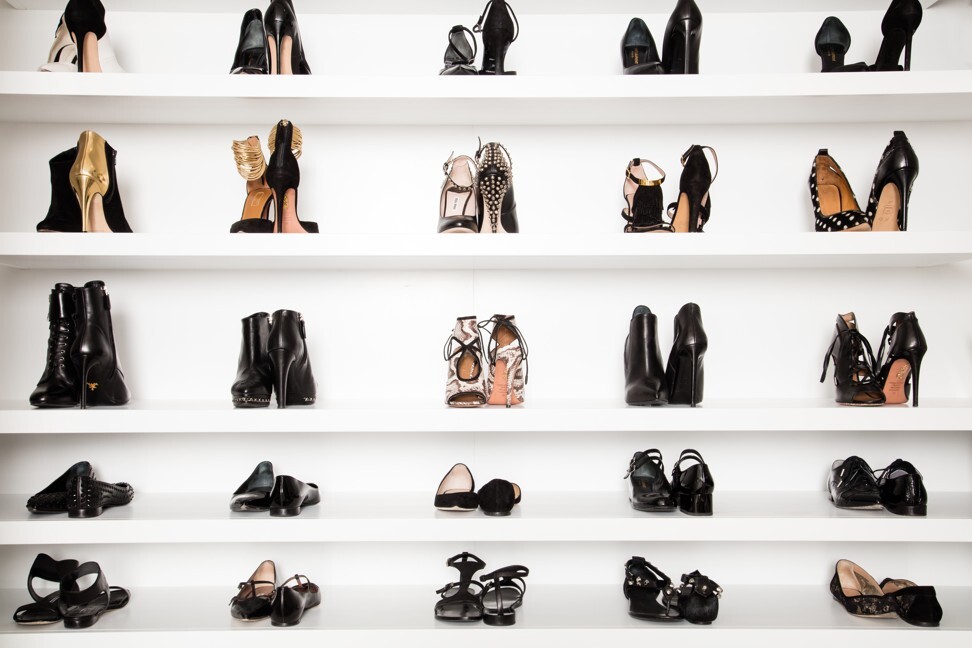 3. Adjust existing heights and shoe shelves
"We often inherit the wardrobes we get and simply 'make it work' regardless of our inventory and our clothing hanging heights," Adams says. So if you don't need so much space between shelves for your shoes because you don't have a bunch of boots, bring the shelves closer together.
4. Don't neglect those drawers
Adding inserts and filing folders keeps them organised and visible at first glance.
"When you pull open a drawer, you should be able to see all the contents immediately, so nothing is stacked. This applies to jumpers, T-shirts, jewellery, et cetera," Adams says.
She uses filing folders for T-shirts in drawers to make the folding process easier, and the inserts provide partitions to keep items organised and in their compartments.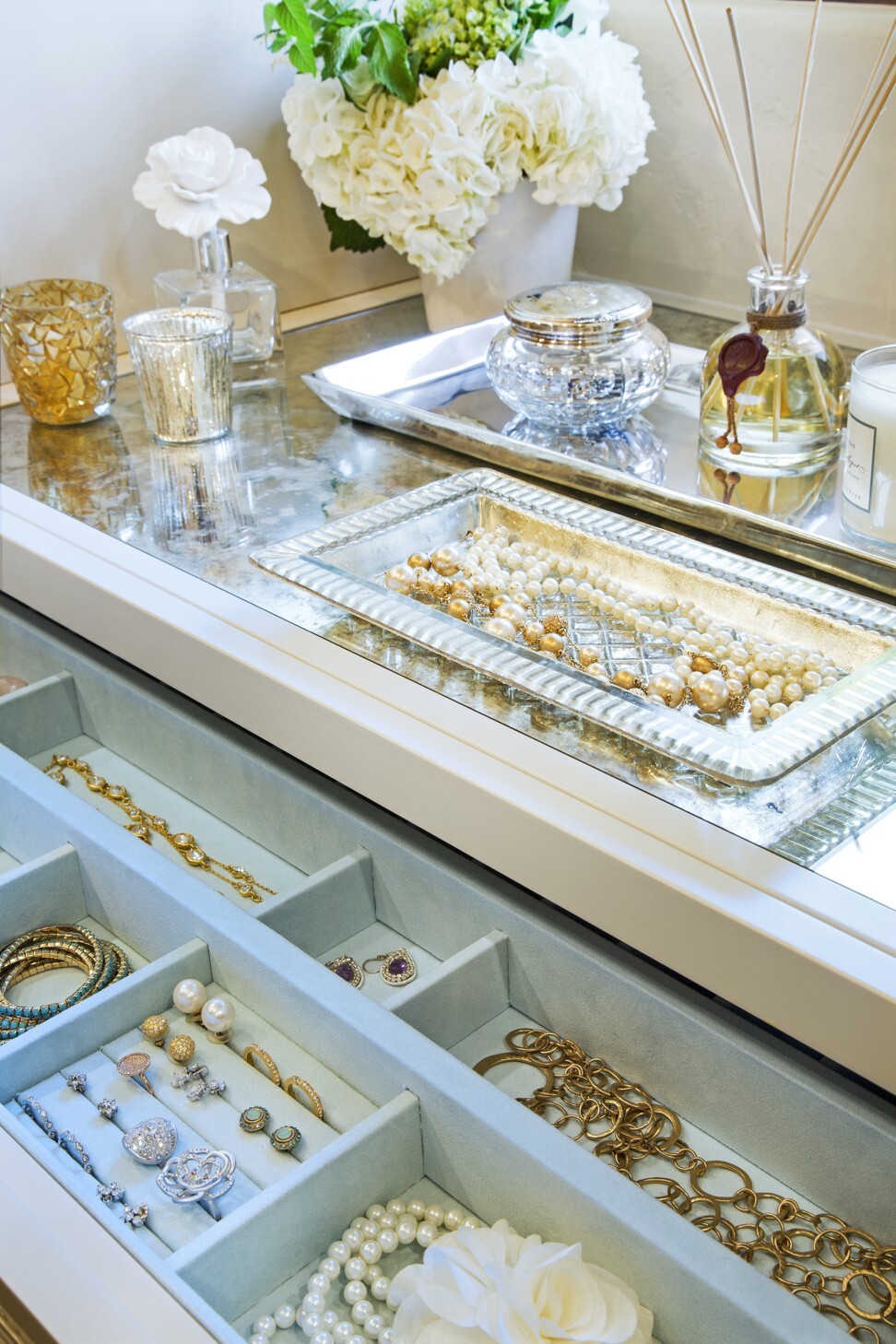 5. Keep multiple hamper liners
"I like to have multiple liners in hampers for the various purposes, so it becomes a habit – just like it is to put dirty clothing in one liner – to take action if something doesn't fit or needs to be donated," she Adams says. "Once you've mentally decided to take action, that's half the battle."
For those currently stuck at home and with more time on their hands in Hong Kong, wardrobe management service Pakt offers an easy way to store, digitise and sell your clothes and accessories.
Founded by entrepreneur Barbara Yu Larsson, the start-up allows users to safely store their items and gives the option to sell preloved pieces through online platform
Vestiaire Collective
.