Fashion
Get more with myNEWS
A personalised news feed of stories that matter to you
Learn more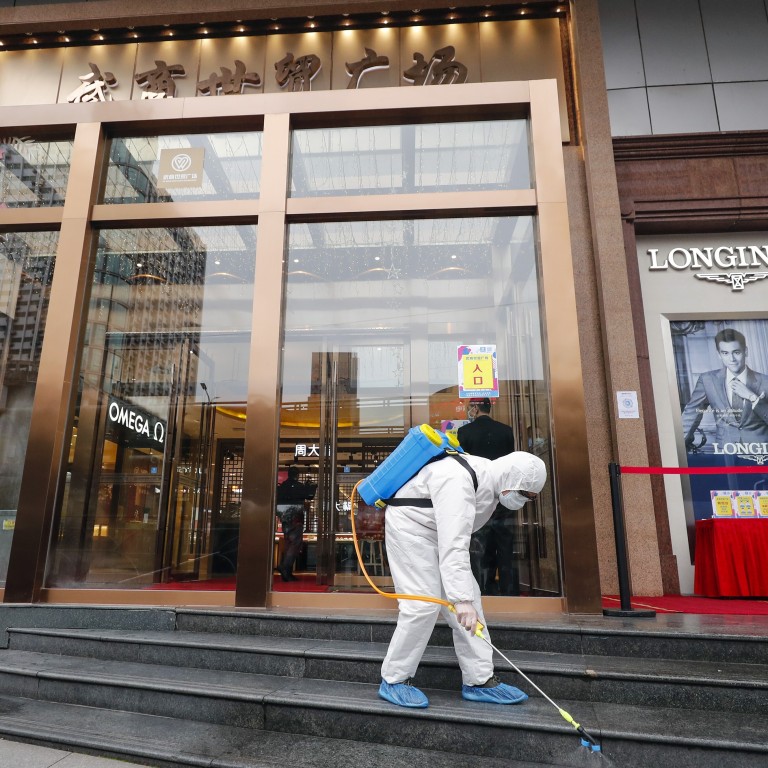 To sell more online or hope brick and mortar sales recover? For Chinese fashion the only certainty is uncertainty
For some labels hit by a collapse in sales, the risks of switching to online stores are too great. For others, such as Chictopia, it's a strategy that works
No one knows if customers will buy more, or less. Leading designer Masha Ma hopes life will go back to normal, but Alicia Lee may scale back her collections
Humour is hard to come by at the moment, but a T-shirt design depicting a baijiu bottle logo on a disinfectant spray container by Beijing-based brand Plastered has had people cracking a wry grin. (Baijiu is a fiery Chinese spirit.)
Not that the brand's owner, or many other independent Chinese designers, have much to smile about when they look at fashion sales during the current coronavirus pandemic.
Many companies rely on selling their clothing in physical stores and malls, which have mostly been empty or closed for the past two months.
Although there has been some experimentation with online sales, there is a general feeling that the carefully cultivated image and prestige of a brand – not to mention its pricing – run the risk of being diluted if sales are conducted by a third party via live-streaming. It is understandable, but it has meant losing out on the recent surge in live-stream sales.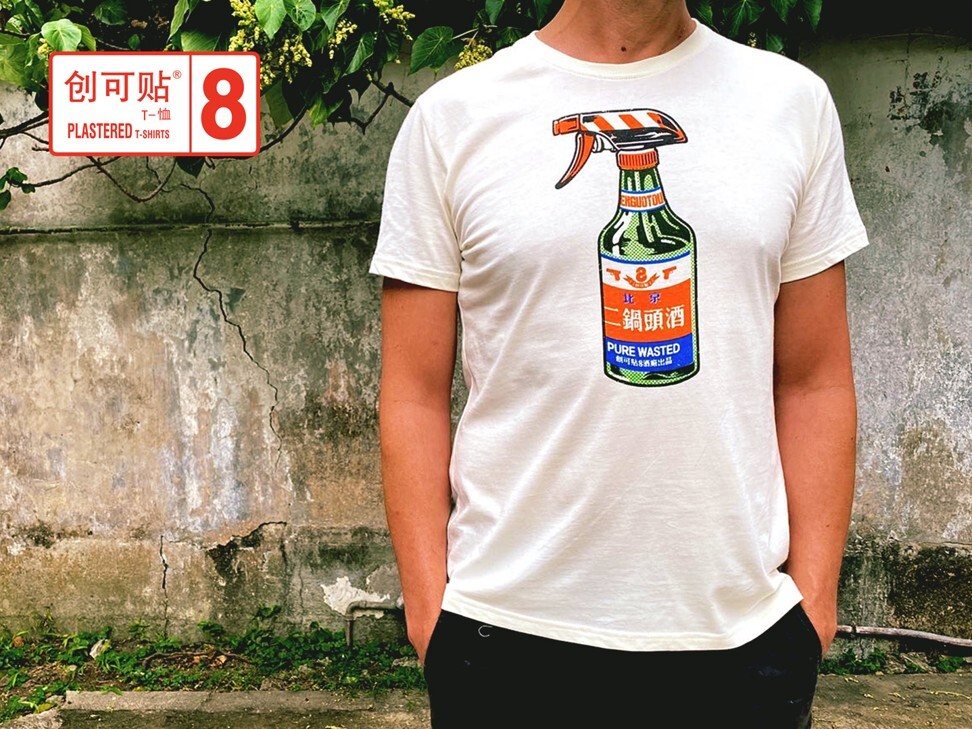 Plastered
, founded by British entrepreneur Dominic Johnson-Hill, has been hit hard by the lockdown and lack of tourism.
Its flagship stores, selling Beijing-themed clothing and knick-knacks, are in the traditional
hutongs
(alleyways) of the capital. They are heavily dependent on local and international visitors to the capital; among the customers have been Led Zeppelin lead guitarist Jimmy Page and British prime minister, and Covid-19 sufferer,
Boris Johnson
.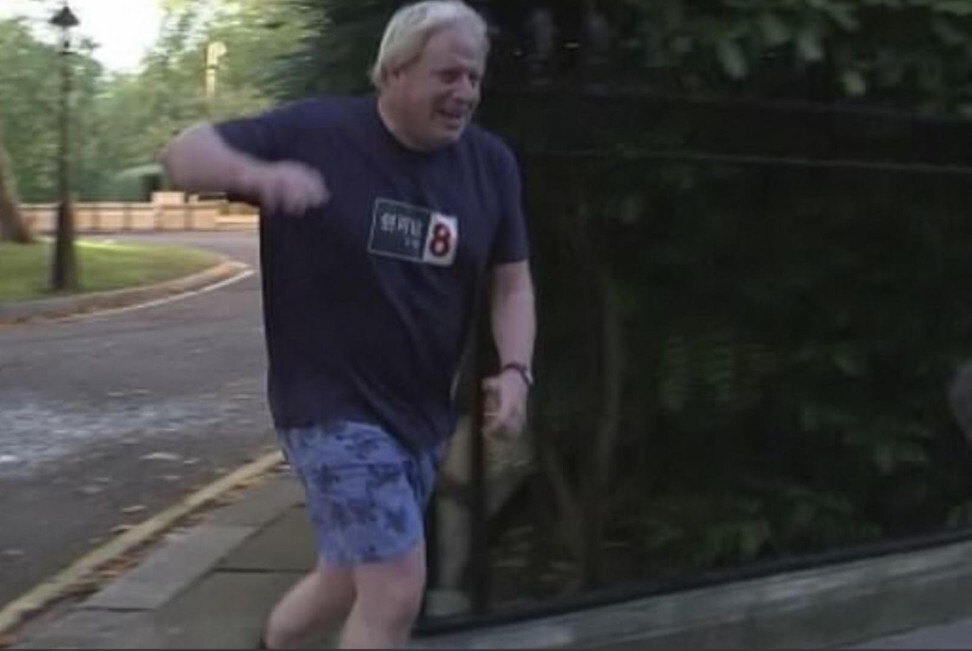 It is a business that Johnson-Hill has painstakingly built over the past 14 years, carving out a niche with whimsical and witty pop-art designs and generating annual revenues of up to 7 million yuan (US$988,000). Business had been booming, but now it has stuttered to a virtual halt, with minimal income and outgoings of 150,000 yuan a month – making lay-offs all but inevitable.
"This year will be very low on income and depressingly short on new ideas, especially the risky ones," Johnson-Hill says. "I am a bricks-and-mortar retailer, which is not ideal in the current circumstances, and I am also geared towards people who travel to the capital and want to buy something quintessentially Beijing. Online is only about 15 per cent of our business.
"Either I risk what I have and build a new online model, or curl up, hedgehog style, and hope things get back to normal. It is absolutely devastating – this year is a write-off."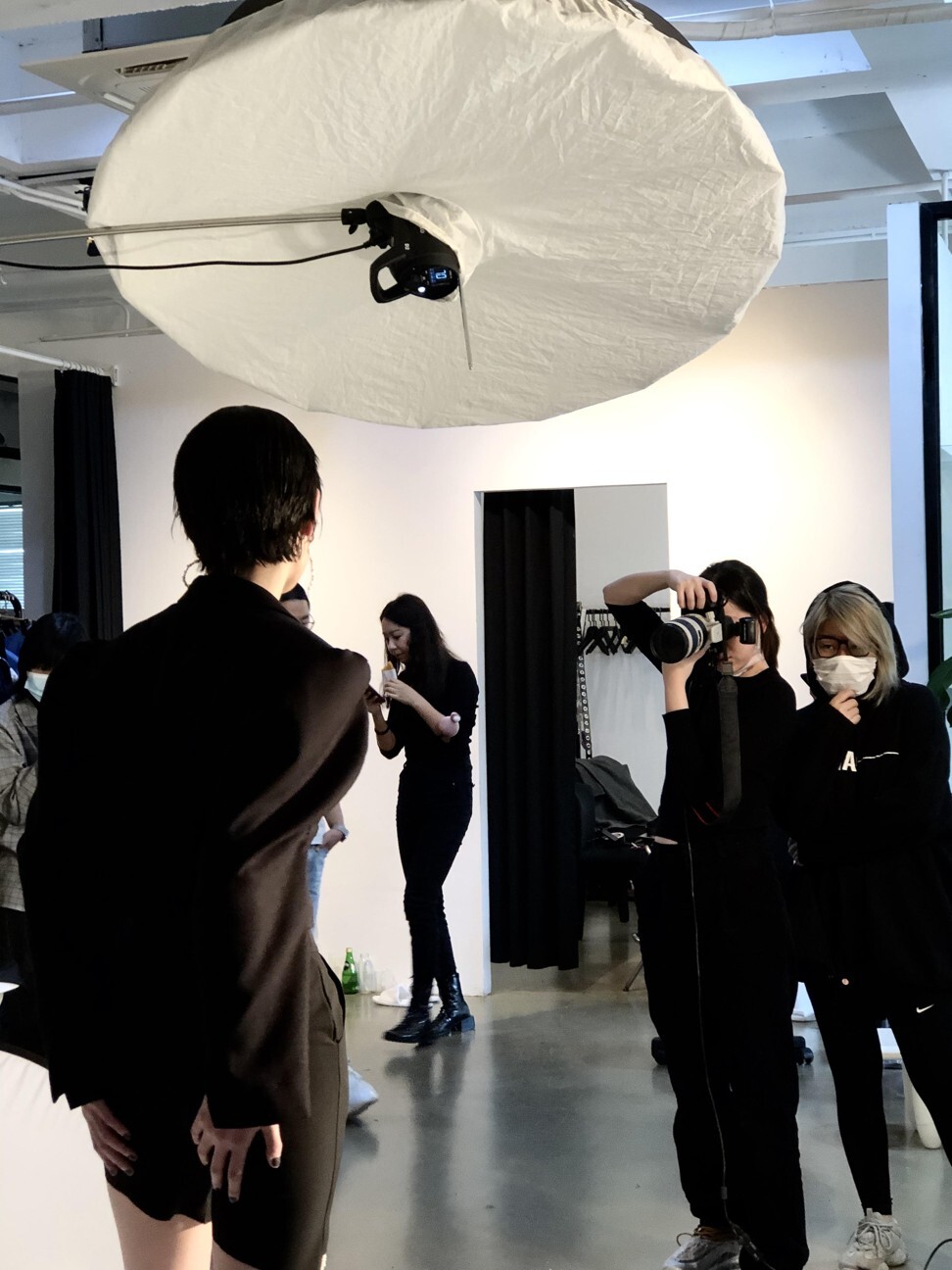 Tourism-dependent businesses aside, recent weeks have seen a resurgence of spending in China, where the streets and malls of Beijing and Shanghai are busy once more. However, this may well be a short-term flourish. It is anyone's guess as to just what demand will be like in China, Europe or the United States in six months' time.
That means some tricky decisions on order volumes have to be made by fashion designers such as
Masha Ma
, who has a spread of stores across the nation. The Beijing-born, Shanghai-based designer also runs an operation in Paris, France, showing her edgy designs at the
city's fashion weeks
.
"We are still mostly physical stores," she says. "We decided to protect the brand value more, therefore we focus on offline, especially at this difficult time when everyone is flooding into
live streaming
. The systems behind online and offline are completely different; it does not seem very wise to go onto the battlefield naked and unarmed. After all, the crisis will pass and life will go back to normal, I hope. 
"We have to decide by the end of April on placing factory orders for the next season. It is complicated, because not every single factory is open, and that restricts your production ability and delivery time. We are looking at a 30 or 40 per cent drop, I think."
Two other designers who spend time in Europe are opting to stay in China for the foreseeable future.
Uma Wang
's factory in Italy is currently closed, while
Huishan Zhang
– whose clothes are made in Qingdao, eastern China – is overseeing production from there and relying on office staff in London to keep operations ticking over.
Wang, who is holding virtual showrooms and video calls for customers, says sales are picking up in China. She is mulling over ideas for her next collection, and how to properly reflect the likely mood of international buyers when lockdowns end.
That, in itself, is a conundrum: will people be subdued, reflective and frugal or in a celebratory, free-spending frame of mind?
There has been ample time for Zhang to think ahead – his spring/summer collection was shipped out from Qingdao to high-end stores in Europe and the US before the lunar new year in late January.
"It means we were one of the lucky ones," Zhang says. "Since the pandemic, there are lots of department stores cancelling orders, but we delivered fully before it started.
"We have a rather large international business, so when the world has a problem we have a problem. Now, nobody is in the mood to buy clothes, but it doesn't mean that fashion will stop. I think, once back to normal, they might double or triple [what they] buy because they haven't had a chance to buy anything, so they will be in more of a mood to celebrate and treat themselves nicely.
"You have to be optimistic – we have invested so much in this, you can't just give it up when you have a crisis. It forces you to rethink how your business will work."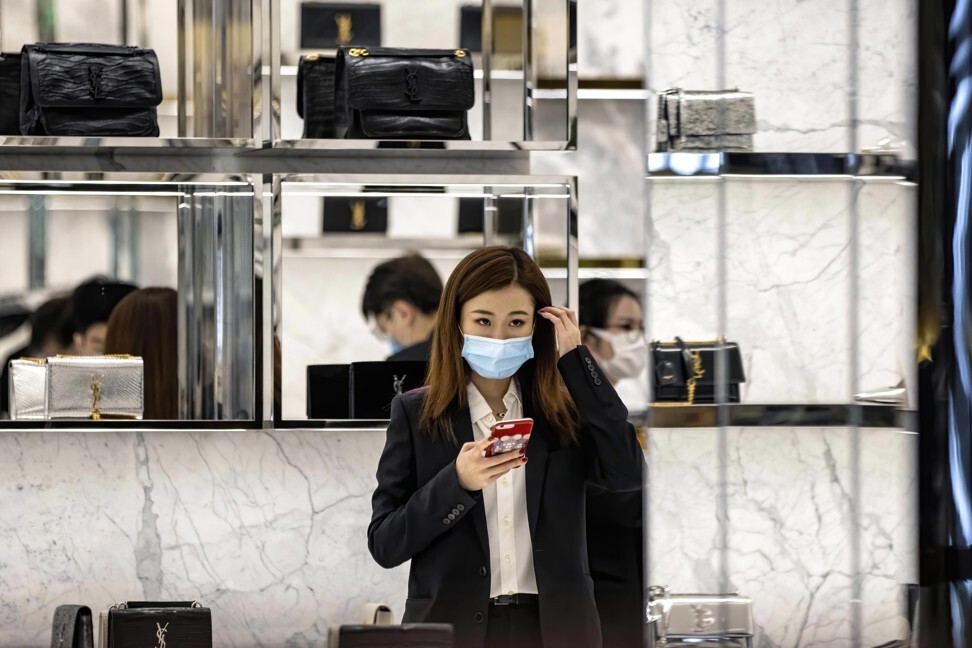 With international travel restricted, designer
Christine Lau
– usually based in Beijing – is in Toronto, Canada, with her husband and their daughter.
Lau has been gradually moving her Chictopia brand towards online sales – a decision that has proved prescient. Although there are plans to scale back the next collection, staff are back at work in the label's Beijing-based headquarters and online sales are holding up.
"I will develop the online store, and work with showrooms around the world to develop international business rather than opening physical stores," says Hong Kong-raised Lau. "I have been trying to shift it online for more than a year now – I want to spend more time with my daughter, and we are moving back to Canada at a future date."
Fellow designer
Alicia Lee
is also toying with the idea of spending more time in Canada, and has been adjusting business operations to be managed from further afield. One option is to look at smaller-scale capsule collections with an environmentally friendly theme.
"When you try to think of long-term plans, there are so many uncertainties," she says, neatly summarising the dilemma of all in the fashion industry, whether it is own-label Chinese designers, European conglomerates or this summer's fashion school graduates.
This article appeared in the South China Morning Post print edition as: Uncertainty rules for independent labels