Fashion
Get more with myNEWS
A personalised news feed of stories that matter to you
Learn more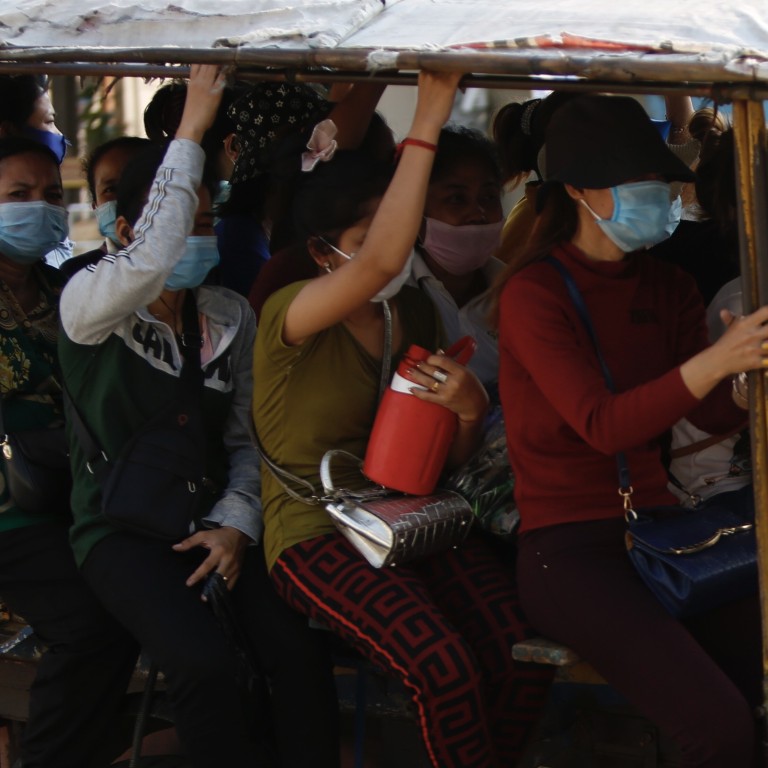 How Walmart, Gap and other fashion retailers hit by lockdowns put women at risk of slavery in developing countries by not paying their bills
Some fashion retailers have committed to paying for orders in full, but others have not, causing garment factories to lay off staff, who are mostly women
Campaigners for better rights for workers hope naming and shaming the companies punishing vulnerable women in this way will force the industry to change
The temporary collapse of the global fashion industry has exposed some of its heroes, villains and victims.
Clothing manufacturers in developing countries have been left reeling as international brands cancel orders and refuse to pay for collections that have been completed and in some cases shipped. Factory owners in turn have been forced to let millions of garment workers go, many of them young women supporting families.
A report by Pennsylvania State University in the United States shows 80 per cent of factories have reduced employment as a result of buyers cancelling orders; nearly 60 per cent have shut down most or all of their operations. Meanwhile, four out of five fired workers haven't received severance pay, and hardly any fashion brands have offered them financial support.
"Where they can, retailers will push economic pain onto their suppliers, even for orders that have already been produced," says Scott Nova, executive director of the Worker Rights Consortium, an independent organisation focused on protecting the rights of workers who sew apparel and make other products sold in the United States.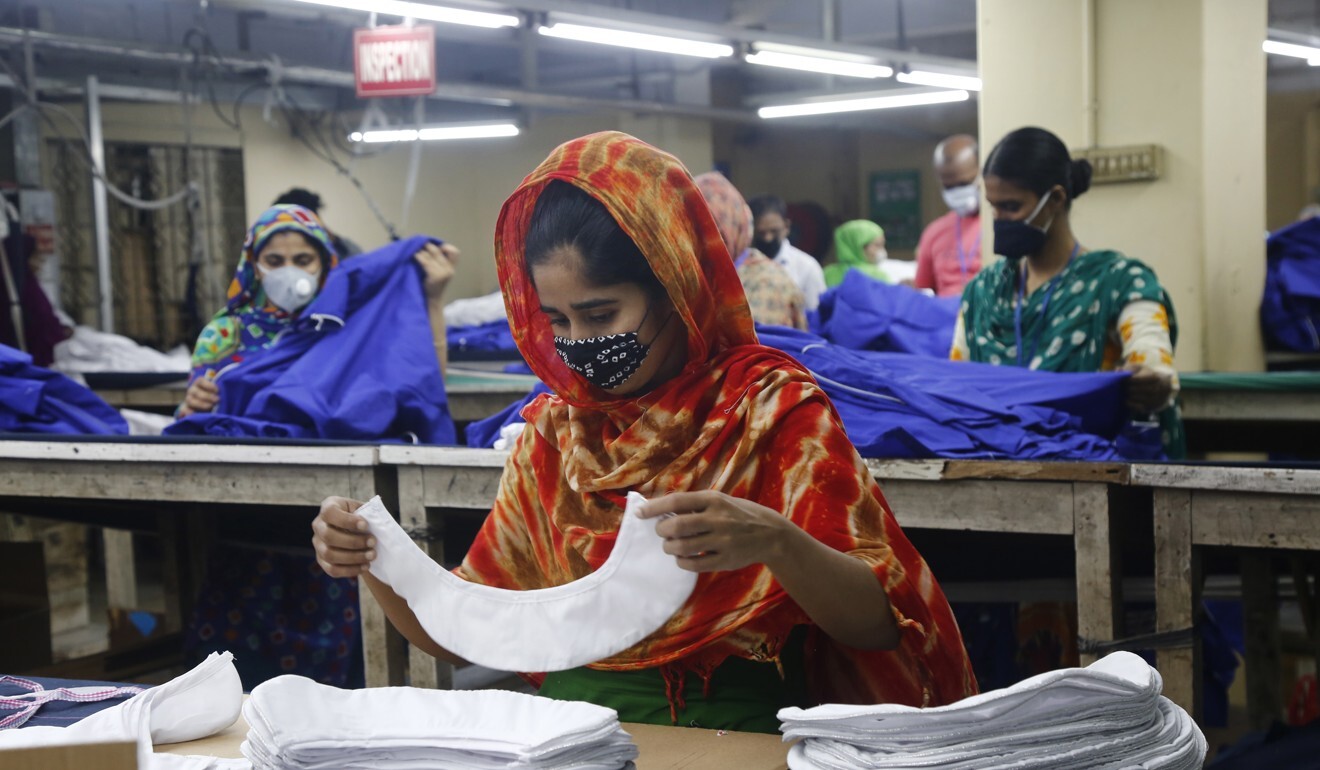 "Suppliers have to pay for all the labour, materials and overhead rent upfront, so when brands retroactively refuse to pay for goods, factories working on tight margins can go bankrupt. This leaves thousands of workers without jobs, severance pay or even payment for their last month's labour," Nova says.
The contrast between the companies that are forcing factories – and therefore some of the most vulnerable workers on the planet – to bear the brunt of
the coronavirus recession
, and those that are upholding their promises, is stark.
Adidas, H&M,
Nike
, Target and Uniqlo, among others, have committed to paying for orders in full, including those currently in production. Arcadia – the owner of
Topshop
– ASOS, Walmart, Gap, Primark and many others have not, putting factory workers associated with their supply chains in danger of falling into poverty.
"They deserve to be named and shamed," says Nova. "What is essentially happening is that the business entities with the least access to money and government support are carrying all the burden of the coronavirus, while rich brands based in rich countries, such as Walmart and Topshop, will have their cash flow protected.
"This is deeply unfair and very destructive, but we are optimistic that the inequities being laid bare right now mean that some attention will be paid to this, and hopefully force reform."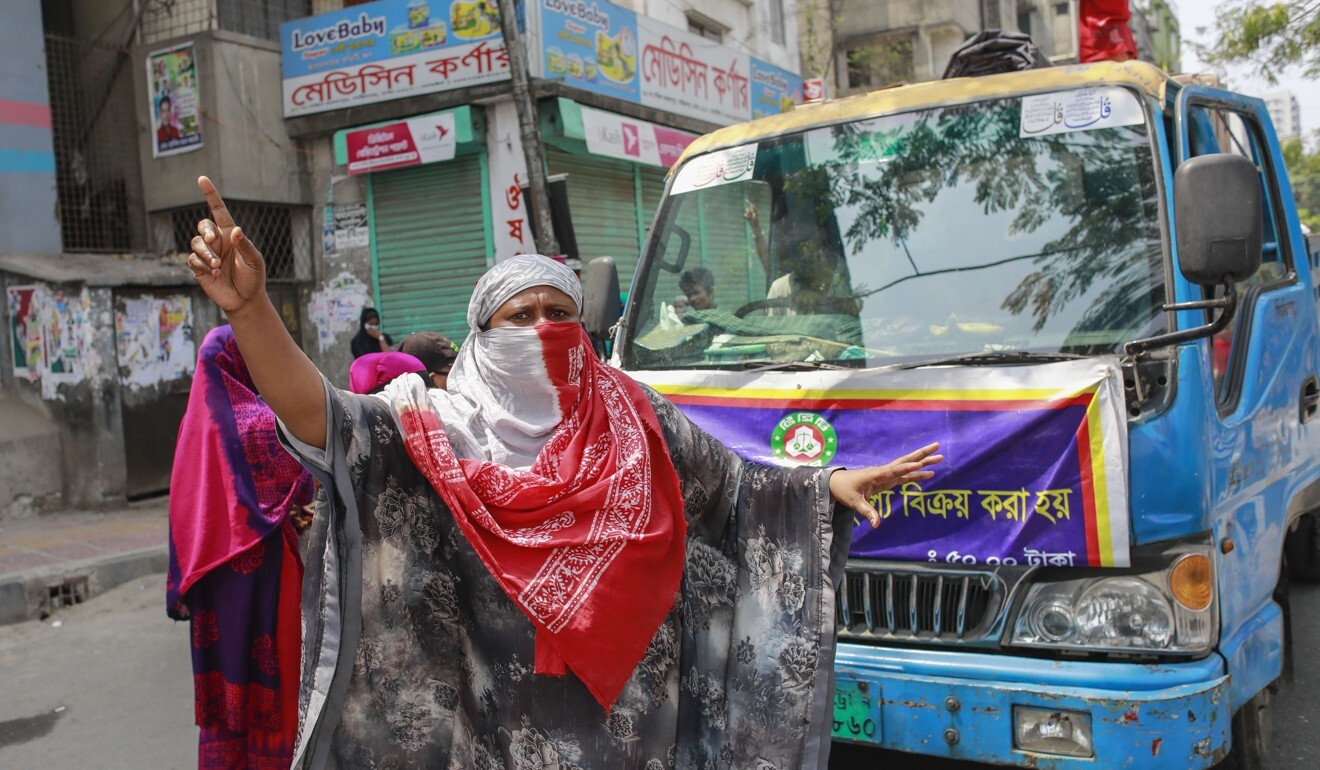 The vast majority of garment workers left newly unemployed are women under the age of 35. In Cambodia – an economy powered by apparel manufacturing – most workers earned around US$175 a month, but since the outbreak this has fallen to US$30. This is not a living wage, meaning women there are being forced to turn to other forms of work. The same is true of women garment workers in Bangladesh, Myanmar and Ethiopia.
"Slavery, pre-coronavirus, was already a problem that disproportionately affected women and girls – 71 per cent of all victims worldwide are female," says Grace Forrest, director of philanthropic organisation the Minderoo Foundation and co-founder of its anti-slavery Walk Free initiative. "The [collapse of the] garment industry has exposed this existing vulnerability to modern slavery, by making women extremely vulnerable to human trafficking and forced labour.
"Forced sexual exploitation is a major concern for these women, as is debt bondage – women are often told that the debt will transfer to their family, becoming a multigenerational problem of exploitation and structural poverty."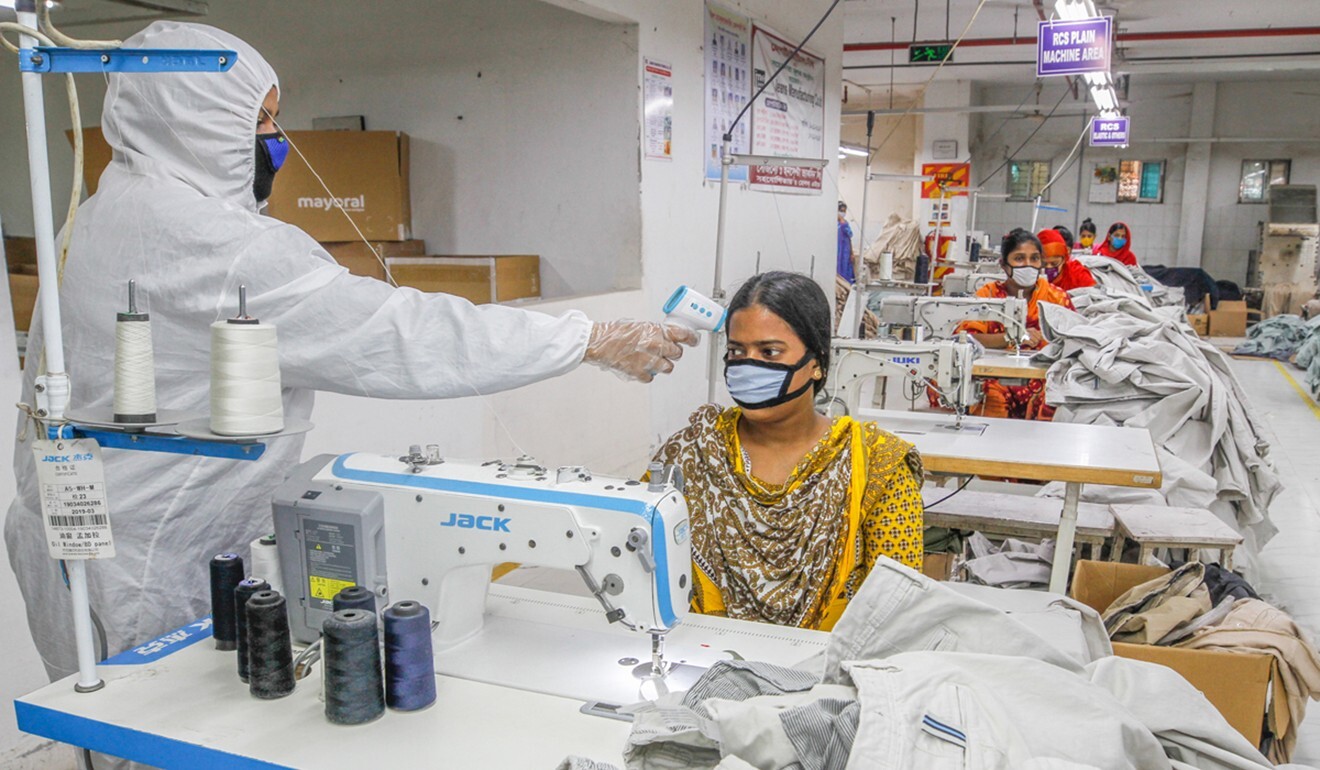 "We should remember that these women stitch a huge portion of garments in the global fashion industry, and that their suffering and current vulnerability is directly related to us as consumers."
What can consumers do? Organisations such as Worker Rights are hoping a dose of public shaming will get brands to pay up for collections they have already commissioned.
"Hongkongers probably don't know this, but the largest garment suppliers are based in Hong Kong, such as Li & Fung and the
Esquel Group
," says Johnson Yeung, from the Clean Clothes Campaign. "Hong Kong residents should join the #PayUp campaign and urge suppliers like them, and global brands, to fulfil their responsibility and pay wages so workers can buy food."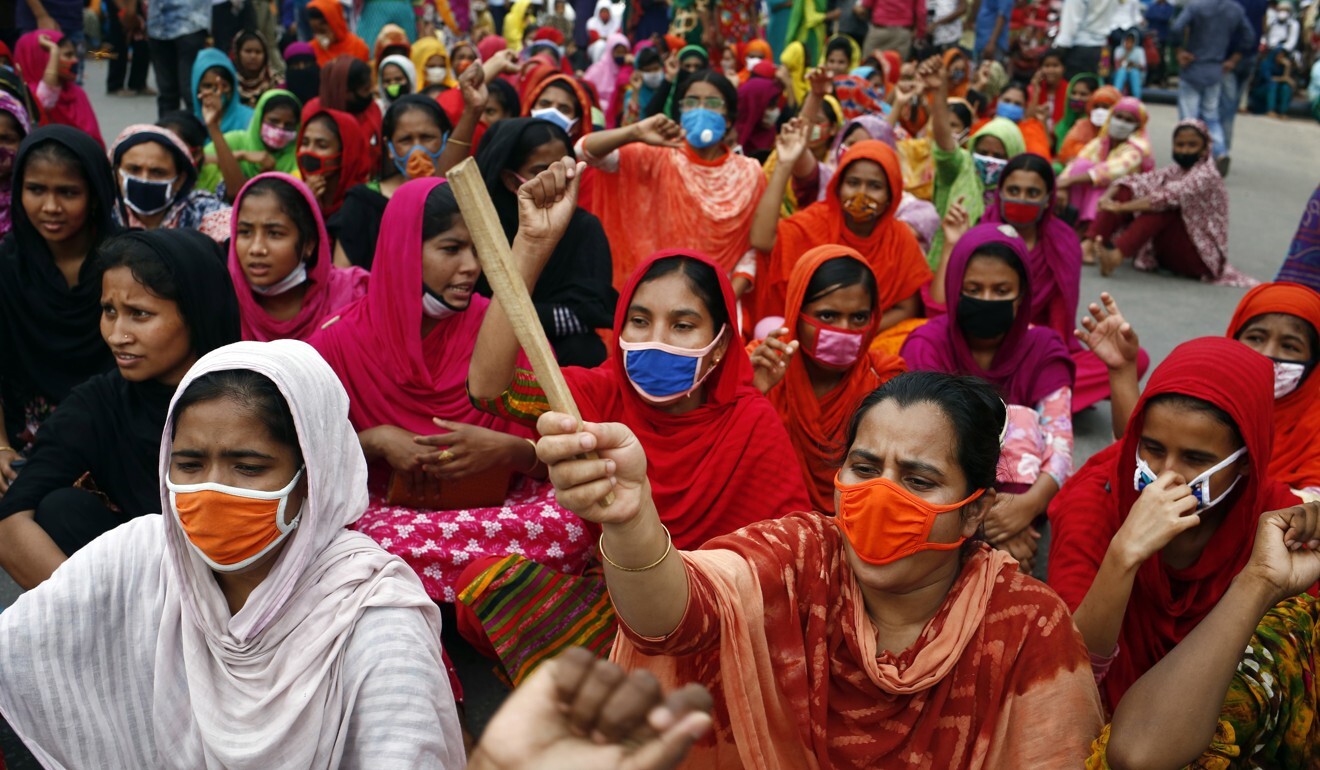 The Clean Clothes Campaign is a global alliance of labour unions and non-governmental organisations devoted to improving the conditions of garment workers.
Yeung adds: "The fashion supply chain has to reform after this crisis, and citizens should support brands that will pay a living wage, and offer social protection measures. This will also benefit each of us as, if half the world is too poor to protect themselves from a pandemic, there is no way we can flatten the curve."
However, even if brands do pay what they owe, factories – and the workers they employ – face months of uncertainty if no new orders come in, and Worker Rights is calling not only for the World Bank and philanthropic groups to step in, but also the brands that need a functional supply chain once the pandemic is over.
Groups such as Worker Rights and the Clean Clothes Campaign hope that out of the fear and suffering will come some good, namely reforms that benefit the workers whose labour has been integral to making brands such as Topshop successful – and their owners, such as Arcadia's Philip Green, very rich indeed.
"We have to work on the basis that people are only spurred to action in extremis," says Jenny Holdcroft, the assistant general secretary at Industriall Global Union, a global union federation representing 50 million workers in mining, energy and manufacturing.
"We know the advancements in Bangladesh only came about because of the
Rana Plaza disaster
, so it is our responsibility to use this moment to push harder, and not waste this opportunity. My fear is that it will pass and people will forget, so we need to act quickly to change mindsets before we revert to the status quo. It is the responsibility of all of us."
This article appeared in the South China Morning Post print edition as: Wealthy brands stitching up the poor