Beauty
Get more with myNEWS
A personalised news feed of stories that matter to you
Learn more
Hong Kong make-up artist on Marilyn Manson and horror movie influences, and how competing in BBC's Glow Up won parents over
At the age of 25, Ophelia Liu at last has parental approval for her career choice, after years spent concealing her interest in make-up from them
The otherworldly looks she creates have made her a fan favourite on the BBC show. She talks about why freedom of expression matters to her and to Hong Kong
As a teenager, Ophelia Liu would sneak into the bathrooms with some face paint after school and decorate her face with bold colours. She loved how enjoyable putting make-up on felt and it became her creative outlet, but her parents disapproved of her wearing make-up out of the house, so she'd wipe her face off before coming home.
Now the 25-year-old Hong Kong native doesn't need to conceal her secret pastime – she's applying make-up in front of cameras as a contestant on the hit BBC TV show Glow Up: Britain's Next Make-up Star, and has continued to impress each episode with alien-inspired cyberpunk looks.
Liu will be judged by beauty industry heavyweights Val Garland and Dominic Skinner, along with nine other aspiring make-up artists competing for a contract to assist some of the world's leading make-up artists.
Spotted through Instagram, she beat thousands to earn a spot on the show, and is a fan favourite.
Although they're supportive now, her parents initially believed that Liu's passion for make-up was an act of teenage rebellion and couldn't be a profession. It was only after the show's debut that she got their approval.
Make-up first came to her through discovering punk rock, and American industrial-metal musician Marilyn Manson. The first time she saw Manson she was struck by how different from mainstream pop stars he looked.
"Listening to metal helped me find my style," she recalls. It led to her love of Halloween – which was the only exemption from her parents' ban on applying make-up. On that day, Liu could leave the house with face paint on and go celebrate at Ocean Park, an amusement park in Hong Kong.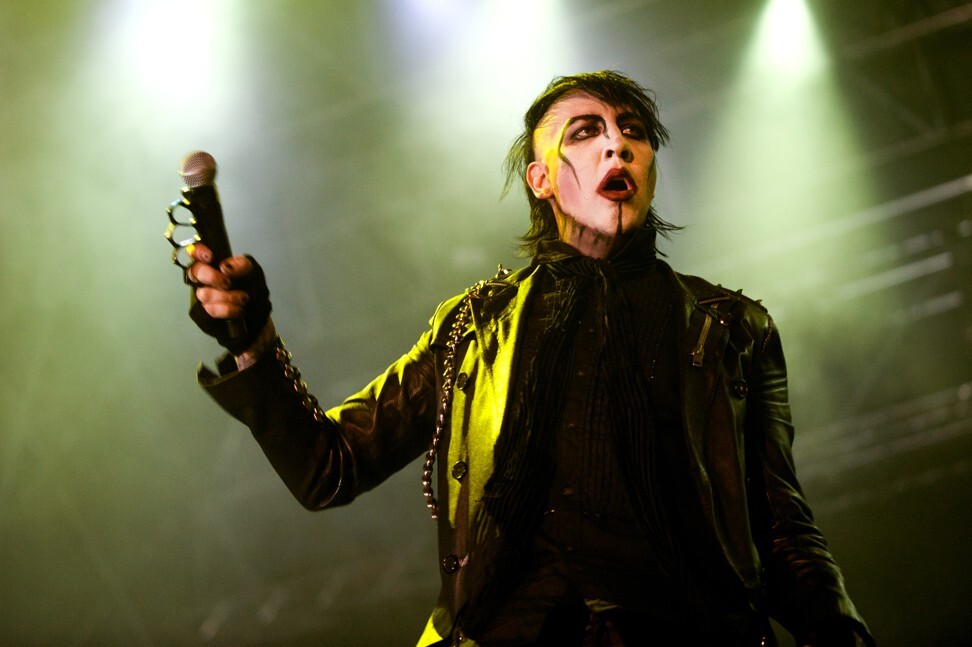 Horror and sci-fi films have also been a big influence on Liu's style. As a child, her father, a horror fanatic, would buy the films and she'd stare in awe at the gory DVD covers. She became engrossed by the suspense of the films and would watch for mistakes in the characters' prosthetics or think of ways to recreate their looks.
A 2013 Hong Kong film,
Rigor Mortis
, served as one of her favourite supernatural references. "That was the first time I saw a Hong Kong cast in a horror film, which filled me with a lot of pride."
Hong Kong itself is an inspiration for her make-up because it's a big part of her background. In the first episode of the BBC show, she wowed the judges with a look inspired by Cantonese opera masks and the city's neon lights – a homage to her grandmother, who loved Chinese opera and who died before filming began.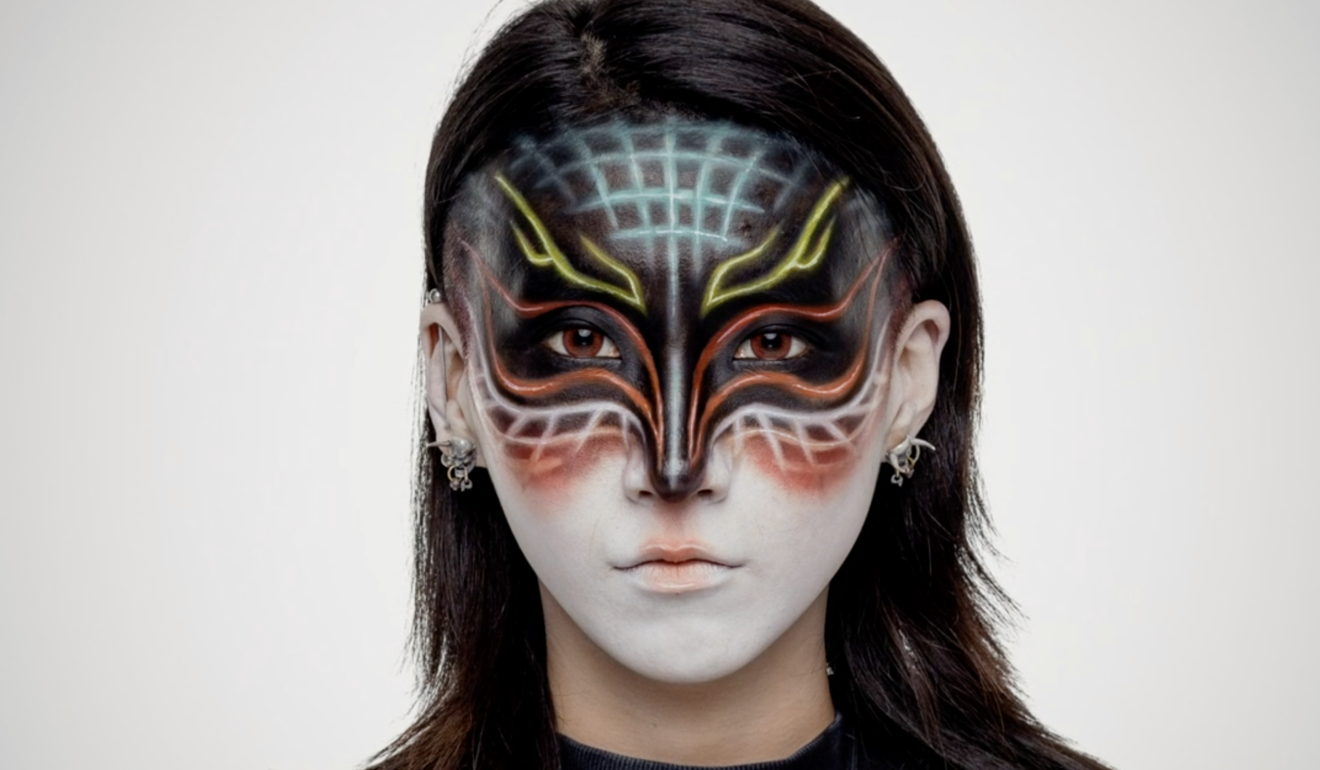 Moving to Britain for boarding school allowed her to buy make-up and experiment daily. She moved to London to study fashion design at Ravensbourne University and, after designing for some labels, went to work in make-up retail for beauty brand
Kat Von D
, before going freelance.
"Breaking into a competitive industry is tough," she says. "It's hard to be inspired when you're thinking about money."
Make-up enabled Liu to explore herself. Having grown up in Hong Kong until 15, representing her identity on TV is crucial to her, especially in light of the recent anti-government protests and anti-Asian sentiment the coronavirus pandemic has brought on.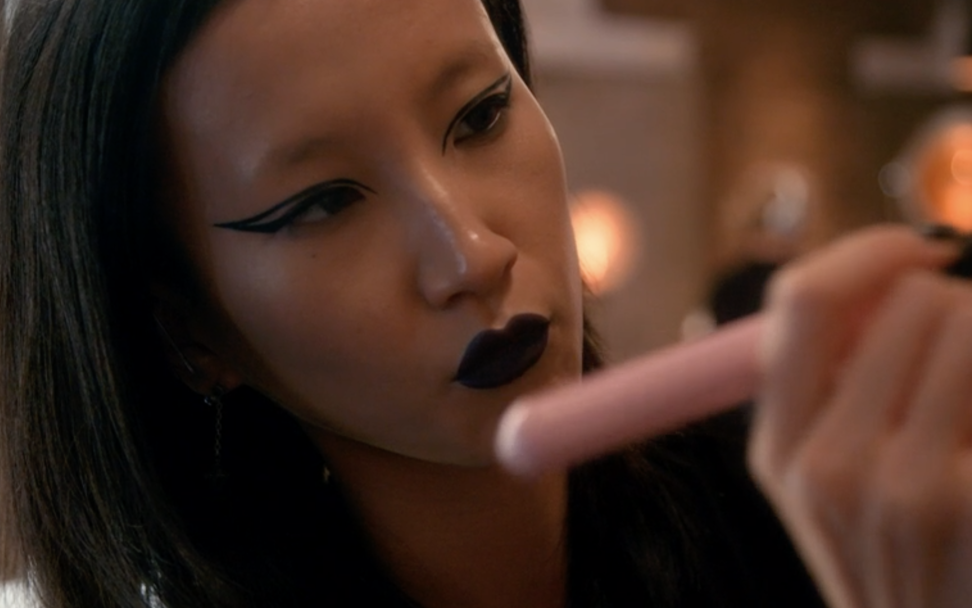 "Hong Kong has a special place in my heart," she says. "One thing that's important in Hong Kong is that you're allowed to say what you want and express your opinion."
She often shares her views on Instagram, and recently she's expressed dismay at the killing of George Floyd and is using her platform to promote beauty brands owned by black people. She's also criticised the Hong Kong police for using excessive force and firing tear gas at protesters rallying against China's plans to impose a new security law.
It is through freely expressing herself by voicing her opinions and in make-up that she has found her identity.
While Liu takes inspiration from Hong Kong, she says the city doesn't have its own idea of beauty. "Everyone seems to be stuck on that one particular idea of beauty," she says. "It's not even Hong Kong's idea of beauty – it's Korea's idea of beauty."
The dominance of Korean beauty trends in Hong Kong drives her to create looks that push boundaries. Beauty comes in all forms, she says, and breaking the mould is her way of rejecting societal pressure for women to look a certain way.
Self-isolating in Britain during the pandemic has given her time to create looks in her bedroom. In addition to her fashion label, Necrophelia, she aspires to have her own make-up line so she can empower others through beauty.
"To me, beauty is simple," she says. "It's about being brave, comfortable in your own skin and looking how you want to look."
This article appeared in the South China Morning Post print edition as: HK make-up star puts best face forward