Weddings
Get more with myNEWS
A personalised news feed of stories that matter to you
Learn more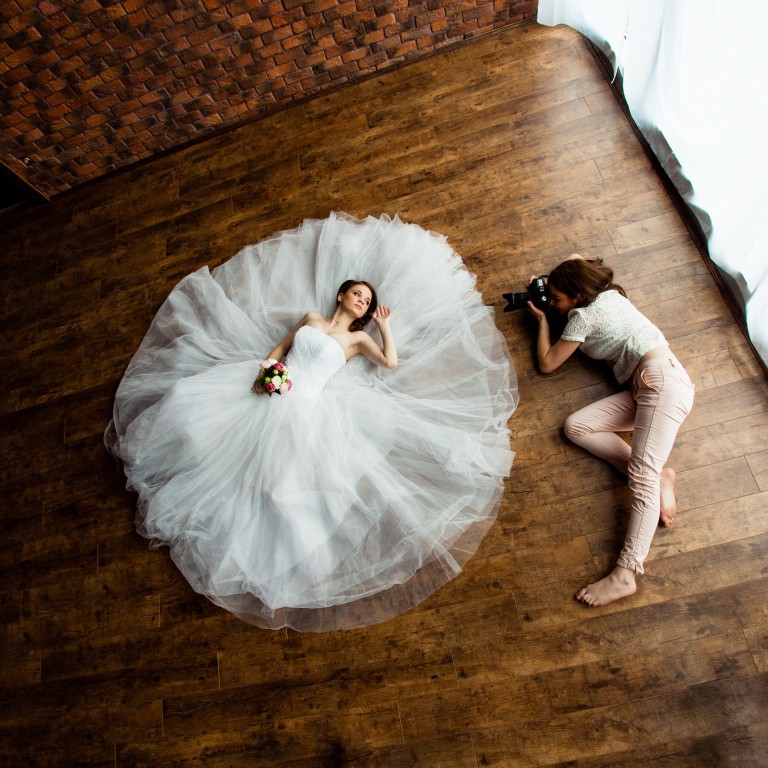 With new bespoke wedding services, from proposal planning to ring consulting, wedding planners make the most of the extra time couples have
The coronavirus might have put a halt to most wedding ceremonies but that doesn't mean the industry is standing still
Hong Kong wedding planners have launched new services, from arranging the perfect proposal to consulting on engagements and extra-special photo shoots
While the coronavirus has forced so many weddings to be postponed – or not even booked in the first place – not all planning activities have ground to a halt. In fact, many couples can now take their time and focus on aspects outside the big day, and wedding professionals are pivoting business models to encourage such behaviour.
Jacqueline Au
, founder of The Loft Bridal, launched her business to provide a high-fashion counterpoint to typical gown shops. In the years since the boutique launched, she has found that customers come to her because they respect her background as a former buyer for Givenchy and Celine – to the point they might solicit her opinion over that of the all-important bestie or mother.
In April, she and a frequent collaborator, photographer Kay Lai, put together shoots for two of her brides.
"Originally, we wanted to help two of our brides – who had their wedding plans turned upside down because of Covid-19 – document their love stories in the most artful and editorial way," she explains.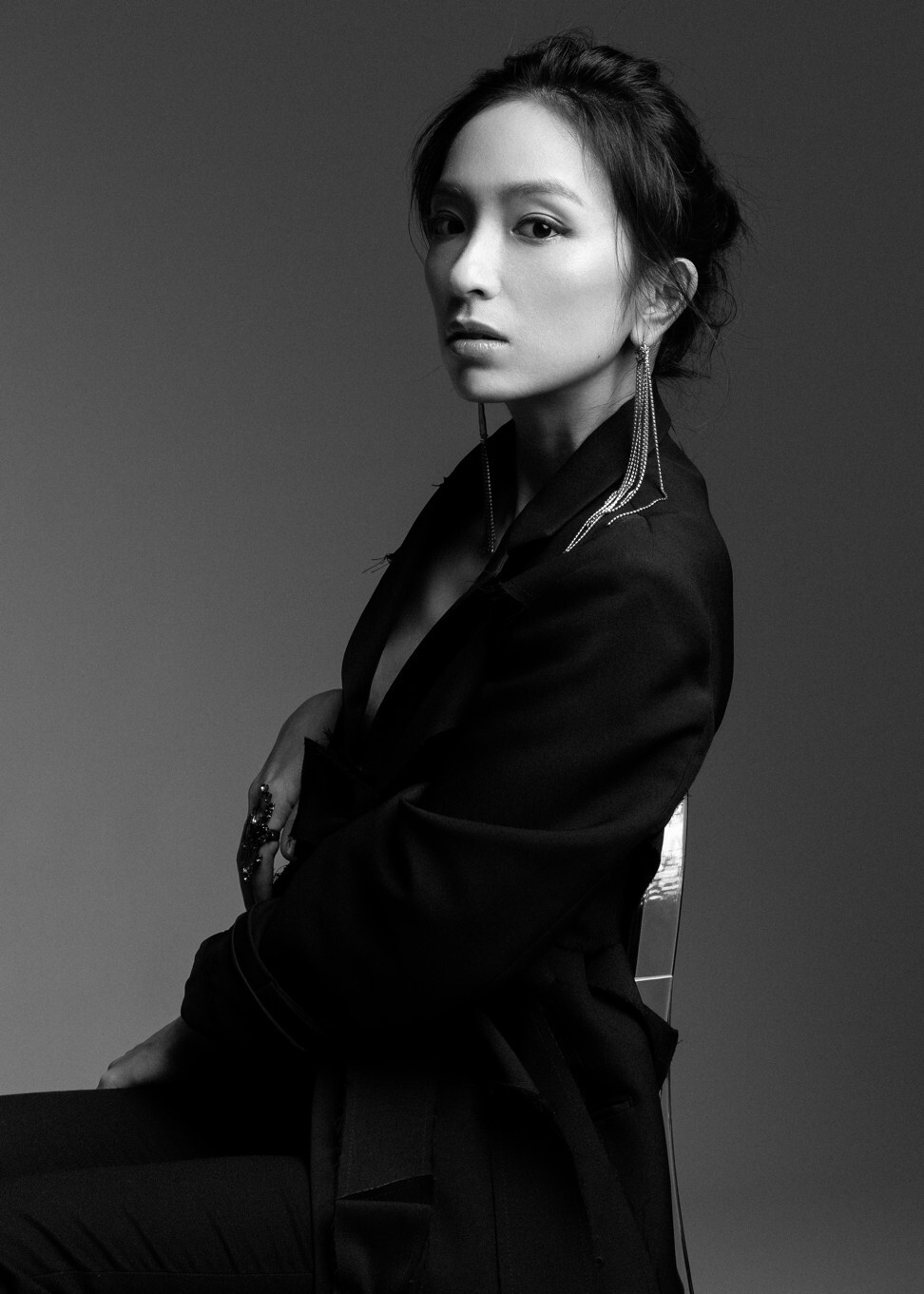 When the photos hit Instagram, requests came in for Au to help style and create shoots for other brides.
"It was an instant hit – so many brides loved what we did and then reached out to us to see if we offer a photo-art-direction experience. Like us, a lot of brides out there are tired of seeing similar dresses, locations, shot lists – they simply don't want their photos to look just like everyone else's."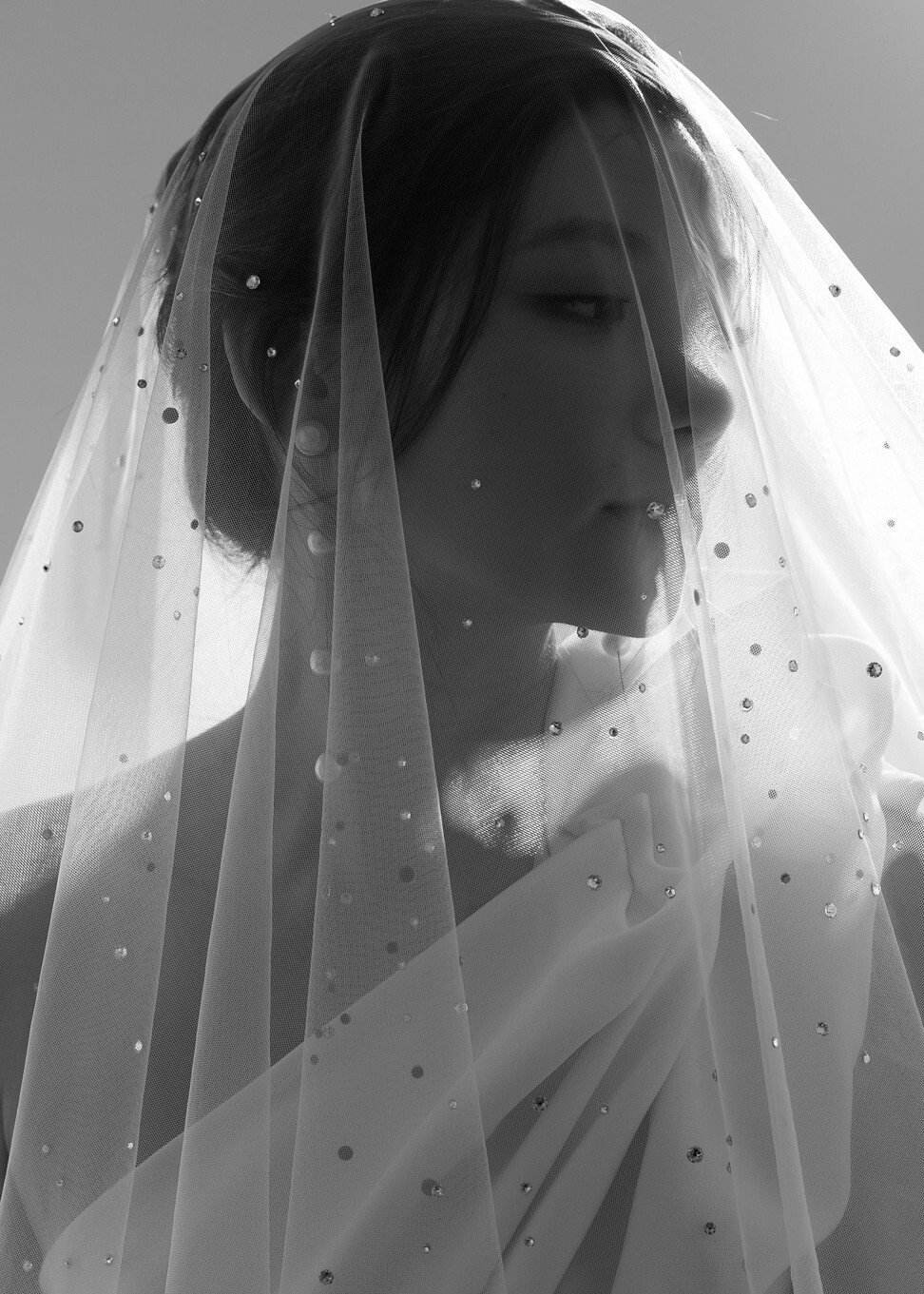 This has evolved into the first service offered under the boutique's bespoke programme. The full "Fashion Shoot Experience" includes a six-hour studio session plus on-location shooting with Lai, encompassing personal mood boards, location scouting, creative direction and wardrobe styling by Au, hair and make-up direction by Wish Makeup Workshop, and floral arrangements by Ellermann.
There is an option for a three-hour session as well, and part of the fee is also valid for redemption at the boutique.
"In a typical bridal shoot, where all the related parties do their own things, texture, tone, restraint, balance and style are often just afterthoughts," Au says. "A client comes to us for the Fashion Shoot Experience for the same reasons she comes to us for bridal wear: creative vision, curation and expertise. Overall, she wants that personalised service, and the editorial eye to create a fashion moment that lasts a lifetime."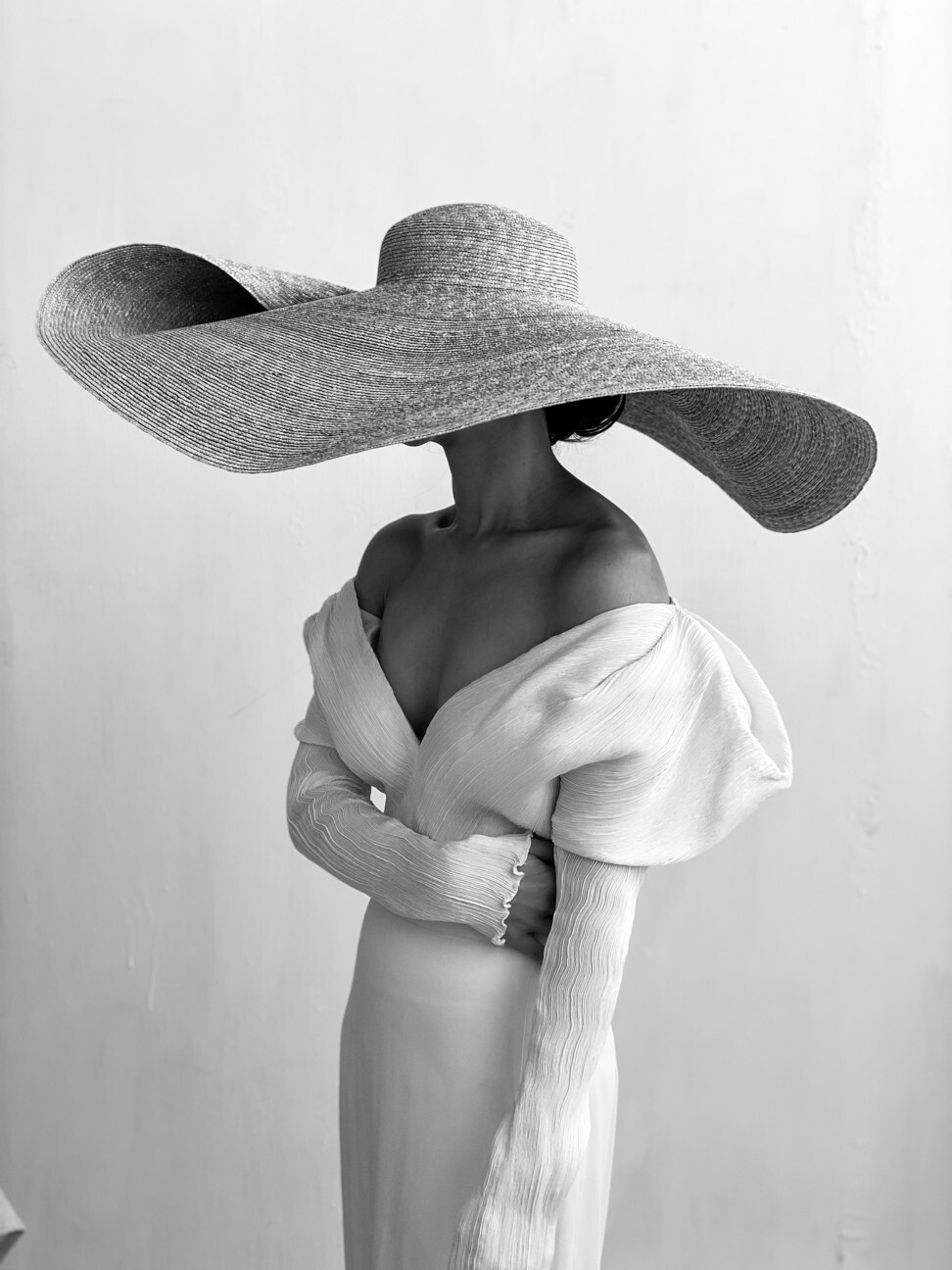 The second service isn't directly offered to brides, but certainly benefits them: an engagement-ring consultancy.
"There are actually plenty of engagement-ring horror stories and they are not urban myths," Au says.
 "It's heartbreaking not only because the bride feels confused and upset about the expectation mismatch – and why her significant other actually feels that the particular diamond embodies her – but more so because the groom has just spent all this money and time and effort on a ring that she simply doesn't love."
Grooms have a one-on-one session, followed by a second consultation involving a close confidante or family member of the potential bride, which will then inform the rest of the process. This sets up a relationship that can later extend to things like anniversary jewellery gifting.
"We are filling a gap that not many have realised exists in the market: the desire of time-poor, high-net-worth men who want to buy fine jewellery for the big moments in life and not to be at the mercy of big-name brands, or confused by the abundance of choice on the market with limited or misleading information.
"People can often be over-romanced and underinformed," Au says.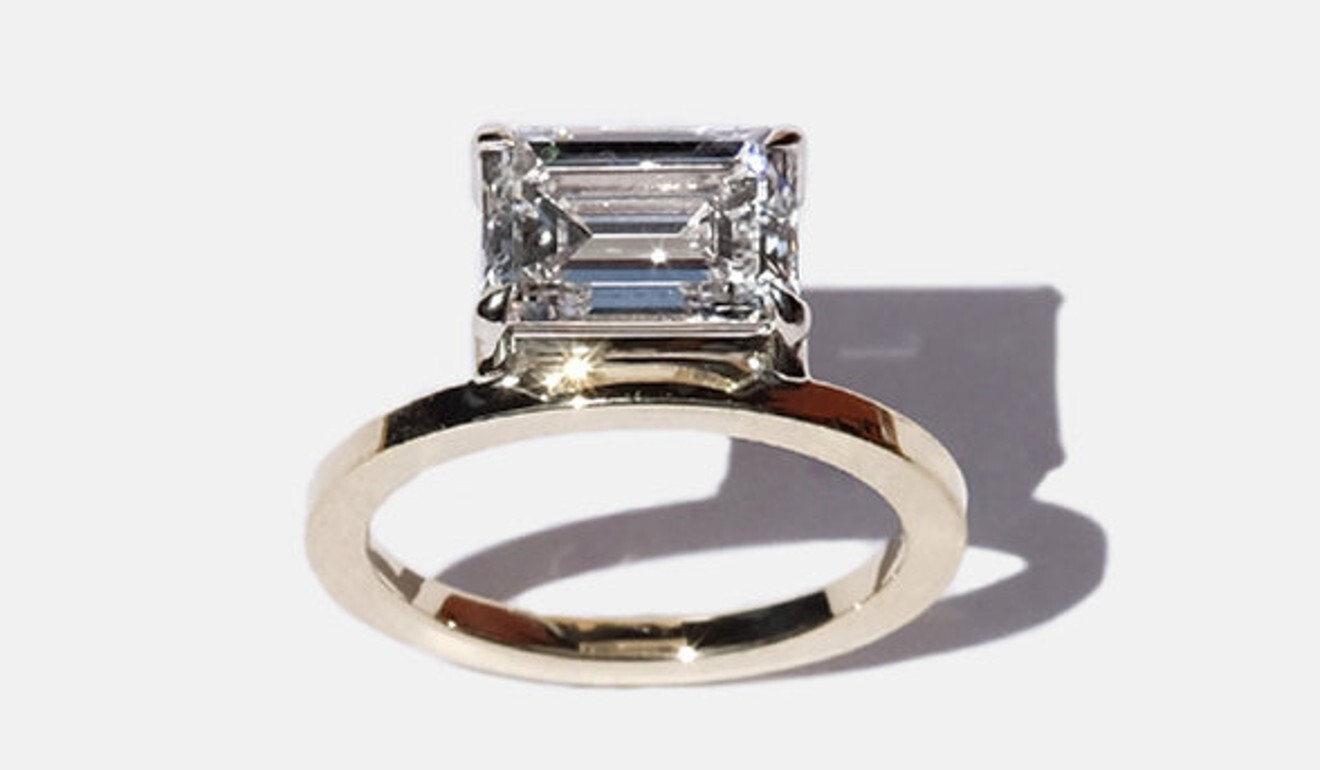 A poorly chosen ring isn't the only thing that can thwart wedded bliss. In her role as a wedding planner to celebrities such as
K-pop star Han Geng
and
actress Celina Jade
, Nicole Froelich of Nicole Please has heard no shortage of odd proposal tales – so in between rescheduling already rescheduled 2020 nuptials, she has decided to formally launch a proposal-planning service.
"Statistically speaking, one in three women are secretly disappointed with their proposals," she says. "I know of a guy who pretended to act distant, questioning all his future planning – and the girlfriend thought he was going through a midlife crisis.
"He took her on a trip 'to have time to reflect on life' and proposed on the last day – he had to explain over and over before she realised that it was an actual proposal. His aim was to create a low emotional state before surprising her, but these stories can be different in your mind than when you put them into action," Froelich says.
Nicole Please offers packages that range from simply storyboarding potential proposal concepts to full-destination execution.
One couple went elephant trekking in Bali before the huge creatures "took a wrong turn", then a helicopter transported them to hover above a site where a giant banner read "Will You Marry Me?" The journey ended with a yes.
Another groom sent his stylist girlfriend to the Maldives on a pretend campaign shoot, with the proposal team (cameras concealed in their glasses) masquerading as the client. Once they were on location, he doffed his wig and disguise to propose – the inevitable "yes" thus attained, the couple joined 15 friends on a surprise yacht celebration.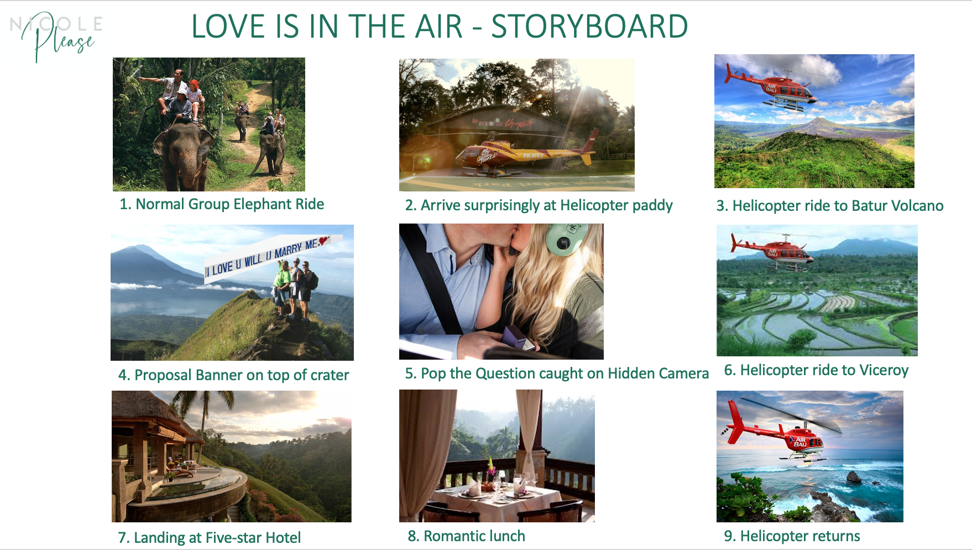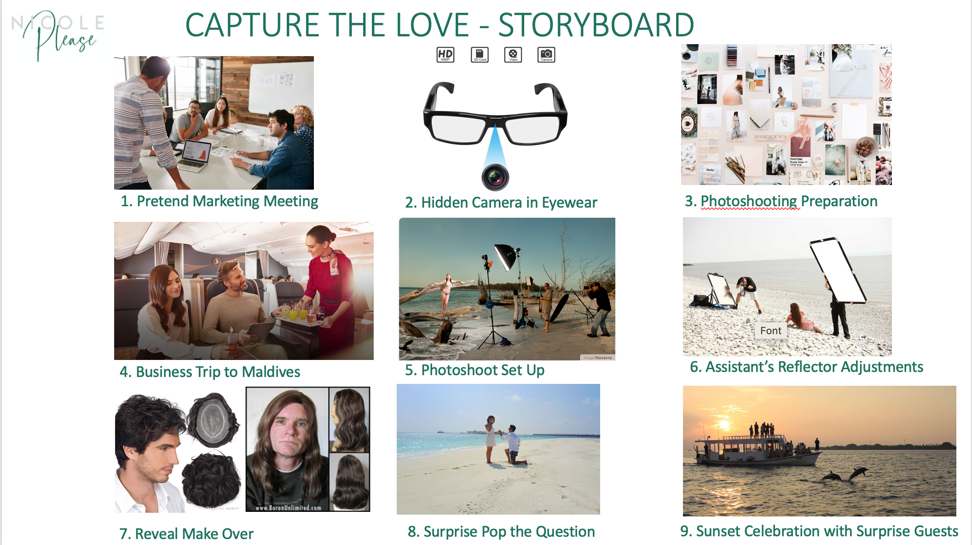 Beyond this, Froelich advises clients on matters such as how to hide the ring, how to pop the question and the correct way to ask a parent for permission.
"Finding the perfect proposal idea that is creative yet romantic can become a struggle. It's hard to find something non-cheesy. It's different than the actual wedding – the focus is on you both, not about pleasing any families and guests," she says.
"Imagine that we recreate a movie set for you, have hidden cameras that we wear in our eyeglasses, have actors playing their parts. We will film these pre-planning moments until the surprise. Not only will you have an unforgettable proposal, but also a short trailer to share with your loved ones, to watch it over and over again."