Beauty
Get more with myNEWS
A personalised news feed of stories that matter to you
Learn more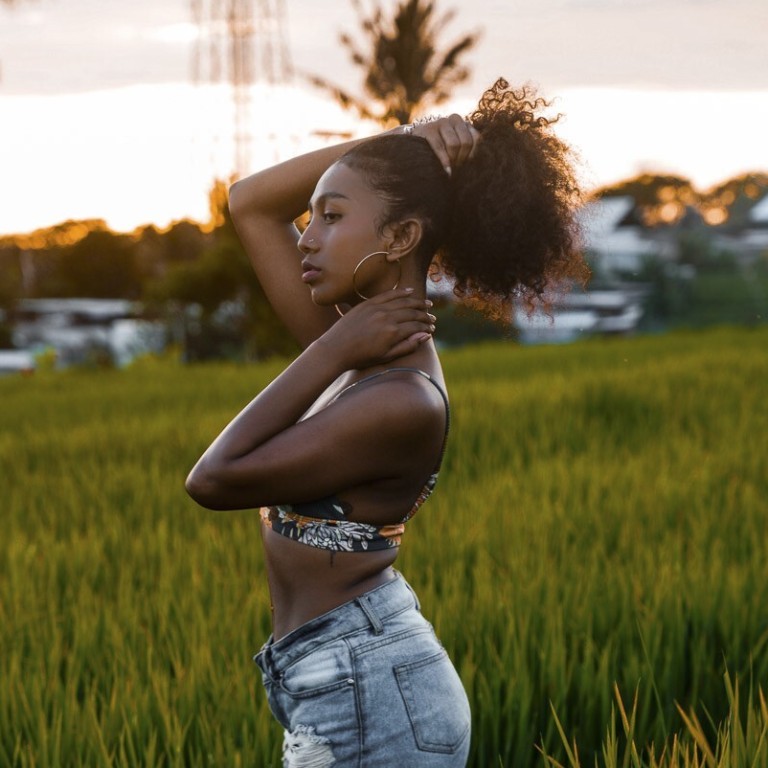 Racism in Indonesia: discriminated against over their hair and skin tone, Papuan models and make-up artists fight back on social media
Papuans are Melanesian, meaning their skin is darker than that of most Indonesians and their hair is curly. This makes them targets of colourism and worse
Papuan models and make-up artists use social media platforms to share beauty tips and campaign for acceptance using the hashtag PapuanLivesMatter
Indonesian model Monalisa Sembor remembers how she used to stand for hours in front of a mirror as a little girl, wondering if she was pretty. Every time she went with her mother to the local hair salon in Wamena, Papua, Indonesia she asked if she could get her tight, springy ringlets straightened.
"My mother, who has the straight hair I always wanted, thinks my curly hair is very beautiful, so naturally she never gave permission," Sembor says with a chuckle. "Finally I was able to say to myself, 'No, no, no. I am beautiful as I am'."
Now 24, with a father from the
province of Papua
in Indonesia's east, and a mother from Toraja in Sulawesi, in the middle of the Indonesian archipelago, Sembor says the journey to accept her natural hair was a long one, because her twisting ringlets have been a target of criticism all her life, often with racist overtones.
Once, Sembor recalls, when she was out walking with a relative in Java, a stranger said: "Your hair looks like noodles. When you're hungry you can take some from your head."
Later, when she first began modelling, at a shoot for a major international shampoo brand, people made rude remarks. "How come you are a main talent?" one person asked. "You have dark skin and your hair is curly," the person added, echoing discriminatory language often levelled at Papuans in other parts of the country.
Now Sembor is proud of her hair, and she started a campaign on Instagram, #SavePapuanCurls, so her 68,000 followers will see that curls do not need "fixing". She has posted more than 700 photos of herself posing, showing off her glowing dark skin and big, curly hair. Using her Instagram presence, Sembor wants to convey a message of self-acceptance.
"I see that Indonesia's entertainment industry has yet to put women from the eastern regions in the forefront," she says. "I always try to show that people from the eastern regions also have the same talents and beauty as everybody else." She wants to make sure that young women trying to break into the modelling industry see it is possible, "so that they don't despair", she says.
Papuan beauty influencers and models like Sembor, who have been using their large platforms to discuss racism, colourism and discrimination, have been gaining momentum in recent months. The
Black Lives Matter (BLM) protests
, reinvigorated by the killing of George Floyd in the US state of Minnesota in May, have focused unprecedented attention on racism everywhere, including prejudice against the people of Papua.
Sharing a border with Papua New Guinea, resource-rich Papua is an economic asset for Indonesia. The province's indigenous people identify culturally and ethnically as Melanesian, an ethnic group characterised by curly hair and much darker skin than most Indonesians.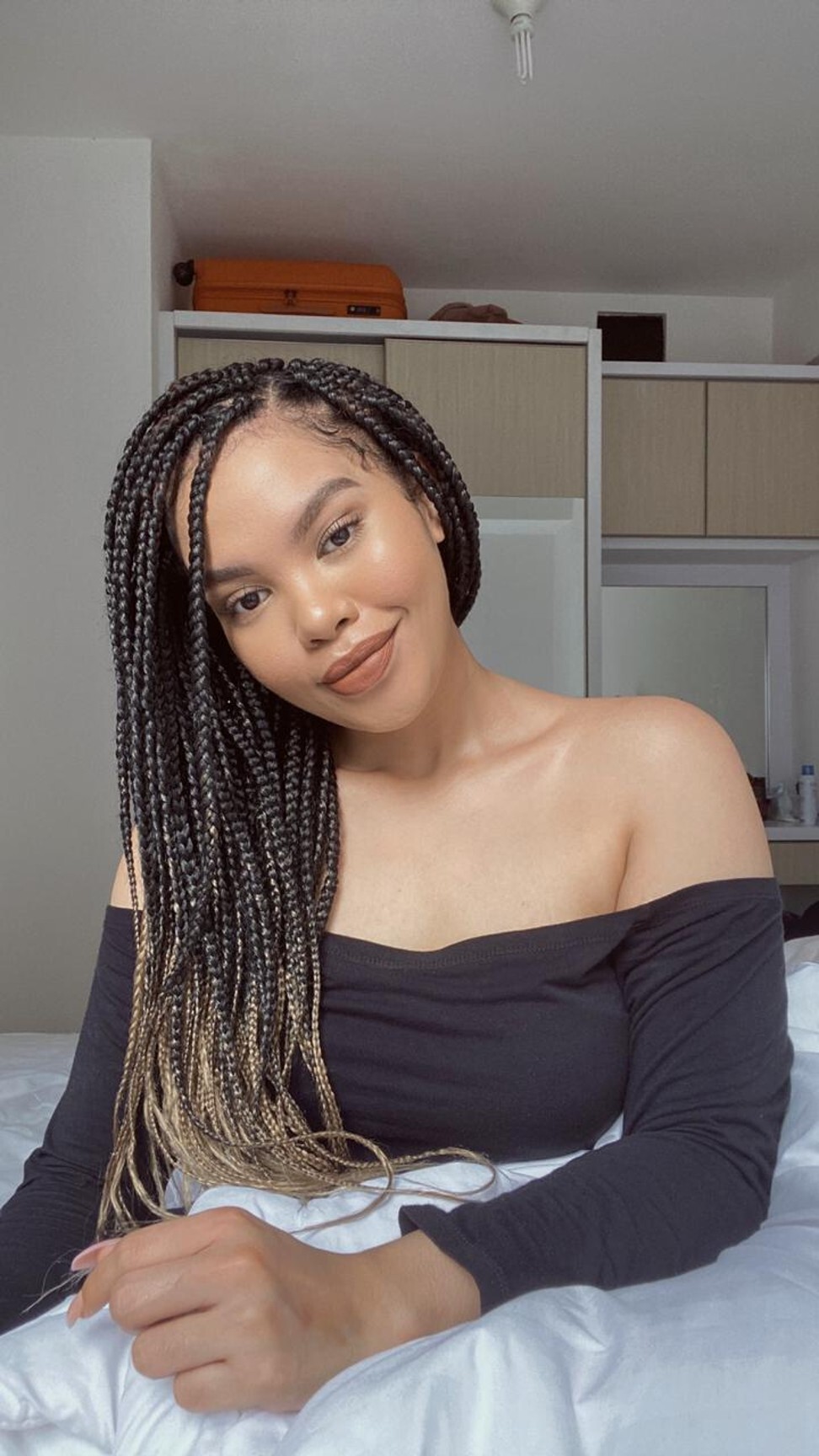 When YouTuber Lifni Sanders was eight years old, her classmates in Jakarta mocked and called her "smelly", "curly", and would say "your people in Papua don't wear clothes". Sanders, now 26, is half Papuan and half Chinese-Indonesian, but looks more Papuan.
"What hurts is that it was a Chinese-Indonesian-dominant school, and they didn't see me as one of them," she explains. "I would go to school every day wishing: 'Please let there be no one mocking me today'."
Chinese Indonesians are another minority group with a long history of alienation in Indonesia. Her double identity helps Sanders understand how each ethnicity differs and how it is similarly oppressed.
Growing up in a tightly knit Papuan community in Jakarta, Sanders identifies more as a Papuan, but she realises she is not the right representative for the average Papuan because of her mixed parentage, which has given her lighter skin, with all its privileges.
"People always say my Chinese-Indonesian side is the 'good' side, and my Papuan side is the 'bad' side," Sanders says.
She understands how colourism gives her advantages, and how that contributes to much of her success as a beauty guru on the internet. Today, Sanders claims to be the leading Papuan YouTuber focusing on make-up and beauty. Her YouTube channel, Livjunkie, boasts more than 382,000 subscribers and her Instagram page has 42,000 followers. Papuan public figures are usually soccer players or beauty pageant winners.
She says she doesn't really like the reasons for her internet celebrity. "It bothers me that I have to be mixed to be the first and the biggest Papuan," she says.
Long before #BlackLivesMatter trended on social media this year, Sanders was using make-up to raise awareness of skin colour and how it affects people's daily lives. For many, make-up is the perfect way to raise such a difficult topic. Sanders starts by talking about the difficulty of finding darker shades to match her skin tone.
"I'm trying to influence people about the issue, not just the brands," she says. "If I am having difficulty finding my shade, imagine others with much darker skin colour than I do."
Sanders is thankful her efforts to draw attention to racism in the industry are being amplified by the BLM movement. "A little late, but still better than never," she says. "I don't blame people for realising it only now. What's important is that now you can be a better person."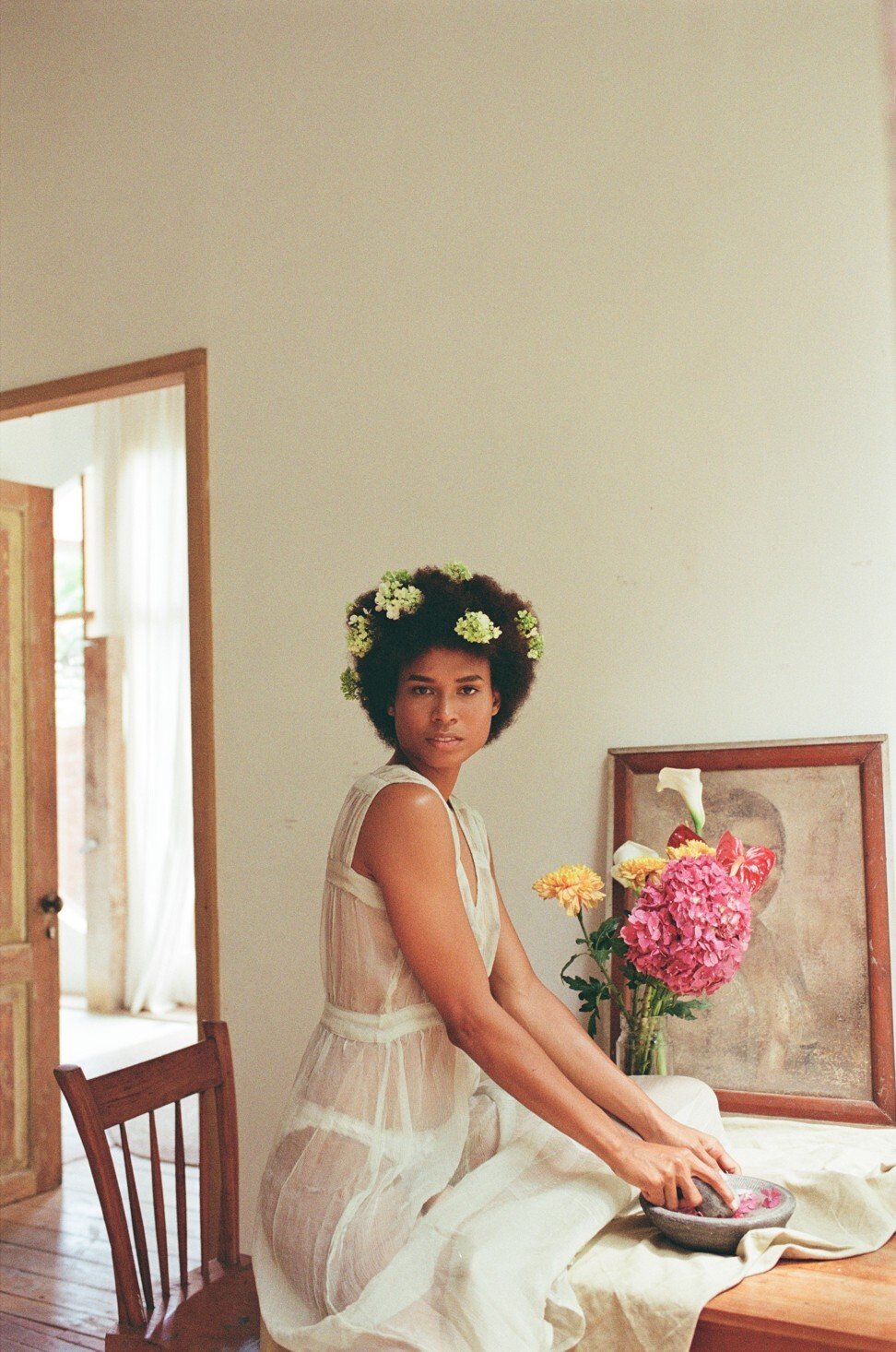 These days, the hashtag #PapuanLivesMatter can often be seen accompanying #BlackLivesMatter posts on Indonesian social media, and it's clear the issue is gaining traction among the country's youth.
Yona Miagan, a Papuan model, national athlete and former Miss Indonesia 2015 runner-up, says BLM has had a huge impact. She sees the young people from her home province becoming more open to voicing concerns for their rights, and expressing their opinions and ideas.
Miagan is also optimistic about the future of Indonesia's beauty industry. "It has changed a lot in my opinion," she says. "Products now use diverse models, as they start to realise that beauty is not synonymous with white skin and straight hair."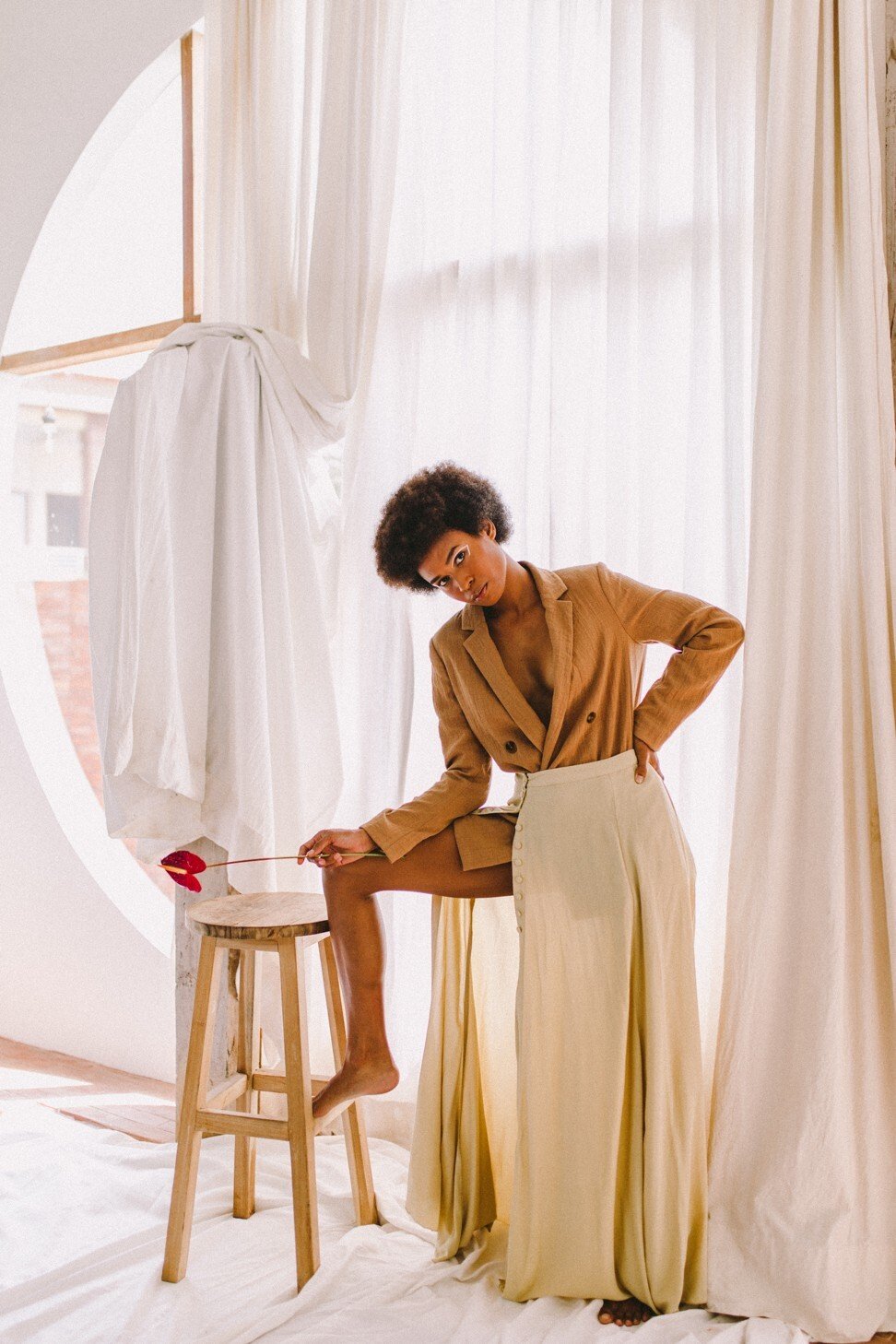 There was a time when the statuesque former beauty pageant queen felt ugly and different. She was called names, including "monkey". When she was about 10, others' parents had their children moved out of their class at school in Jakarta so they didn't have to be in the same room as her.
"But I always hold on to the advice of my mother, who told me to work hard at school and get achievements we all can be proud of," Miagan says.
There is a shared feeling of confidence that the conversation about racism against Papuans is moving forward. But many want it to be represented in Indonesia's formal education system as well, says Papuan hair guru Barneci 'Eci' Nuboba.
"In textbooks we would like to see eastern names besides the typical Javanese names," she says. "Also, Papuan history must be taught. All this time … we've only been learning about ancient Javanese kingdoms but never about our own history."
Nuboba is also a YouTuber, who posts under the name Echie Nuboba. Active on the internet since 2017, she teaches her fellow Papuan women how to take care of their kinky hair. Like model Monalisa Sembor, going to the salon was often a difficult experience for her. Hairdressers tried to convince her to straighten her hair, which she always flatly refused.
"That is unacceptable because for me curly hair is not just something I'm born with, more importantly it's my identity as a Papuan," Nuboba says.
Now that more Indonesians want to know how to address the problem of racism against Papuans, the beauty gurus have some advice on where to start, and it begins with listening.
"It's not enough that you are not racist in front of the person, but also what you do behind closed doors and when talking among yourselves," says Sanders. "Reach out to other groups, make your daily life more diverse, because racism is very systematic."
This article appeared in the South China Morning Post print edition as: Skin in the game