Fashion
Get more with myNEWS
A personalised news feed of stories that matter to you
Learn more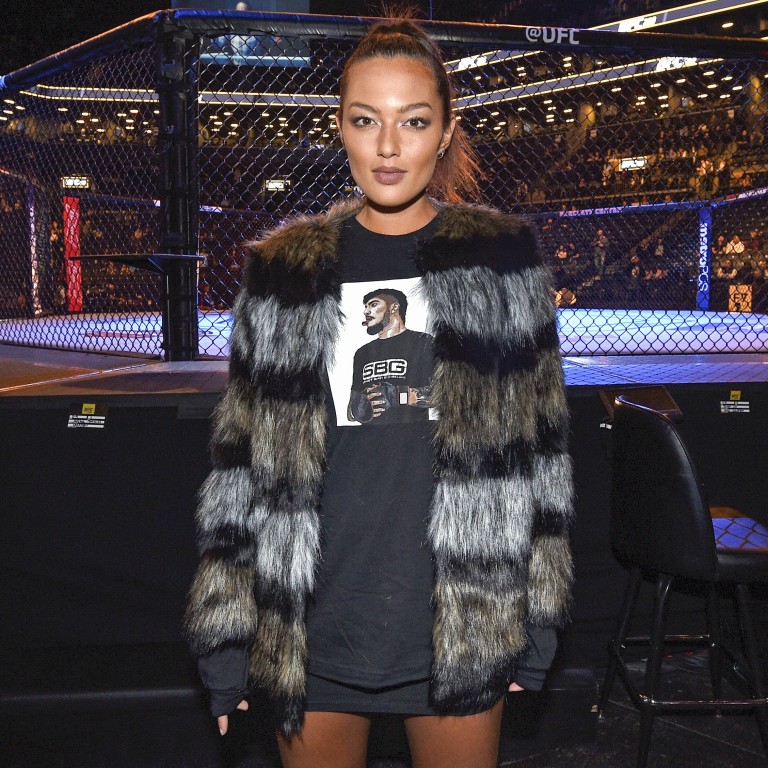 Hong Kong model Mia Kang on her eating disorder, traumatic childhood and love of Thai boxing as she releases memoir
Kang's memoir Knockout offers a window into her life as a third-culture child, the personal demons she has battled and the cutthroat modelling industry
After taking up Thai boxing in 2016, she says that she is now at peace with her body for the first time in her life
For a seven-year-old Eurasian girl at Discovery Bay International School in the 1990s, where the kids thought sandwiches were "cooler" than the kimbap she would take in for lunch, it was easier to fit in by pretending to her classmates that the bori cha tea in her backpack was apple juice.
Now 31 and one of Hong Kong's most successful models, Mia Kang landed her first job at age 13 and was quickly in high demand. Yet despite gracing the covers of magazines and becoming a
Sports Illustrated
rookie
, she spent much of her early childhood alone.
That relatively unstructured time, combined with trauma, provided the perfect foundation for eating disorders and body dysmorphia, she says.
"I would say it's the root of my eating disorders: not feeling safe in the world and needing to have control and get control," she tells the Post from Phuket in Thailand, where she is now spending much of her time.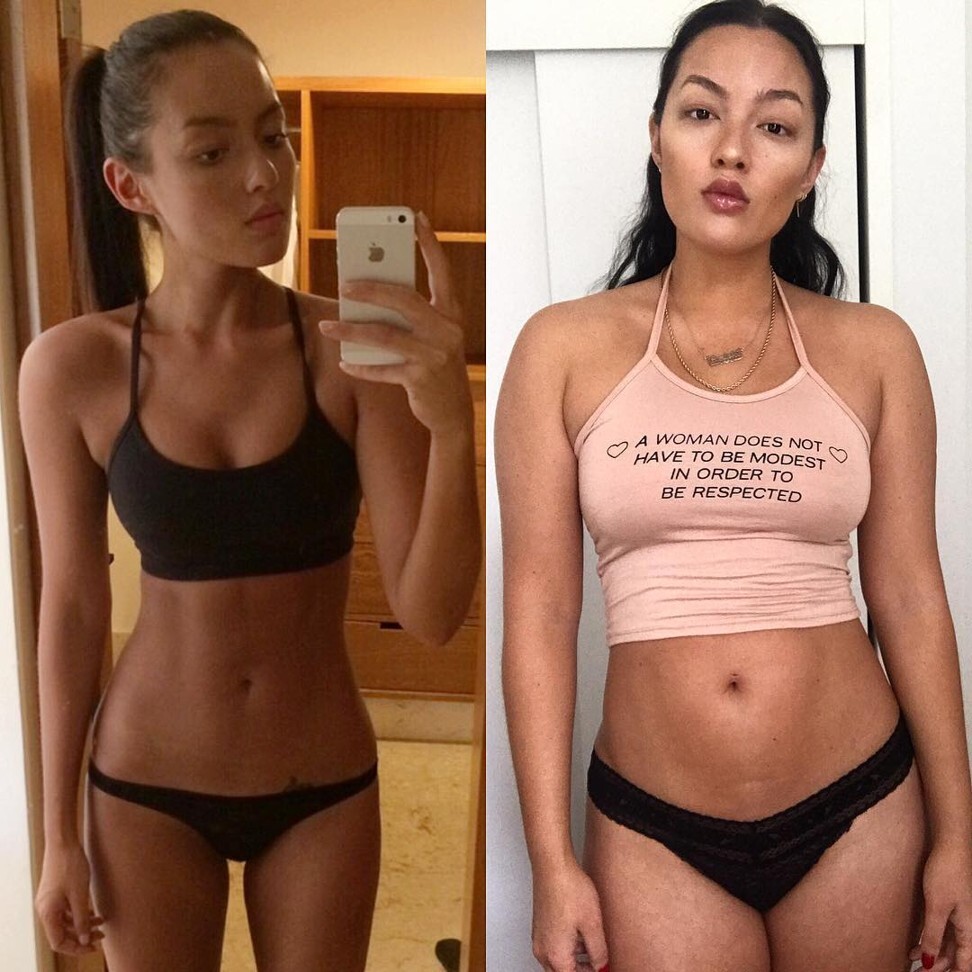 The sad effects of Kang's upbringing are laid bare in her new memoir. Knockout, released this week by Abrams Books, opens a window into Kang's life as a third-culture kid growing up in Hong Kong: her past traumas, addictive tendencies and eating disorders.
It also provides a raw, unfiltered insight into the modelling industry during the almost two decades Kang has been a model.
The daughter of a British father and South Korean mother, both academics, Kang is the youngest of her half-siblings Anouk, Gaby, Malcolm and Alistair.
Her parents, both of whom had previous families, met on a soccer field at Taiwan's American School, when Malcolm and Gaby played matches. After her parents teamed up, business took them to Hong Kong, where Kang was born on December 30, 1988.
Kang adored her father, but as an academic and the chief executive of a freight-forwarding company, he was often away for work.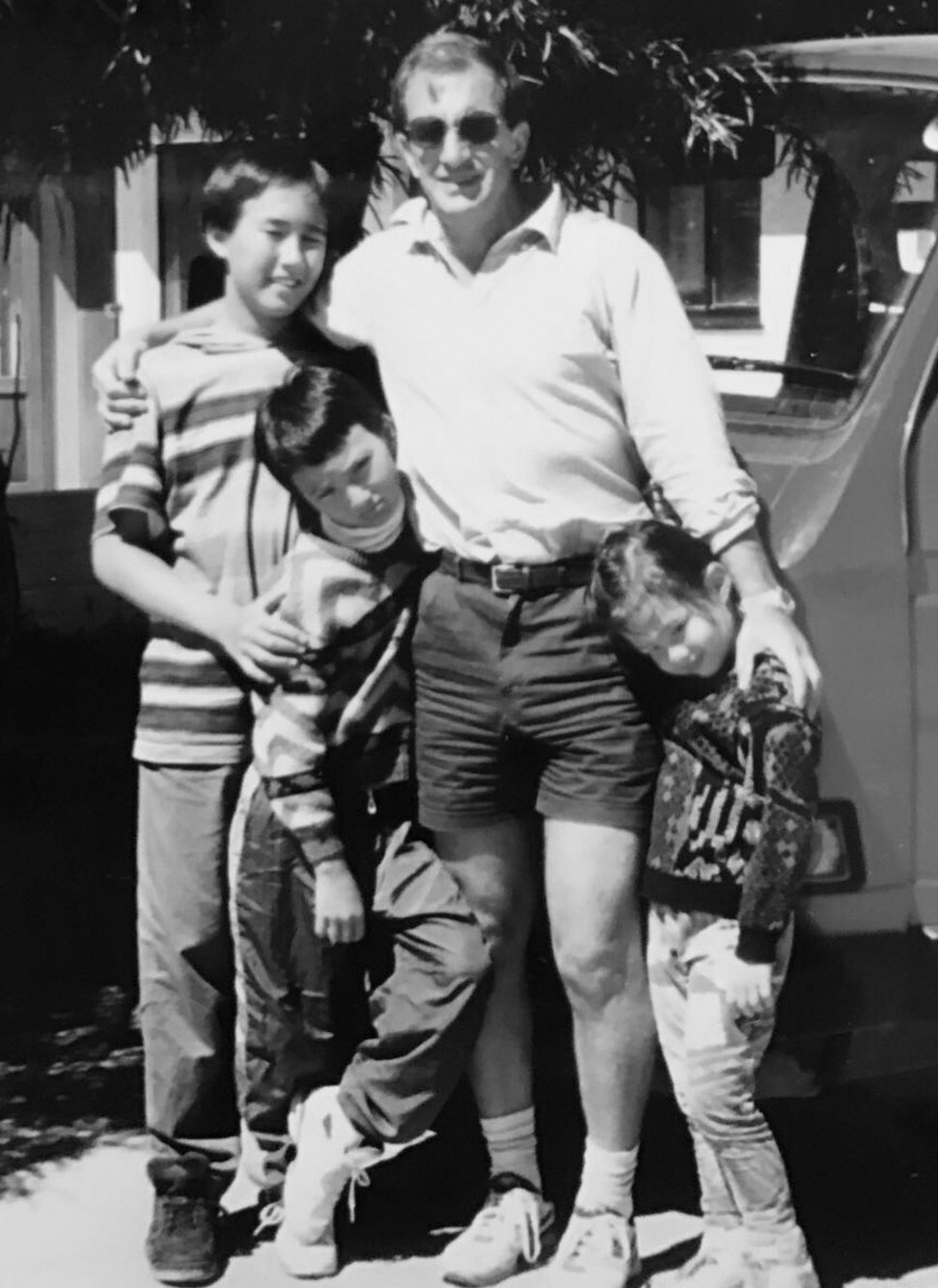 She grew close to her siblings who, until she turned six, protected her from the occasional drunken escapades of her mother. But once they left for boarding school – her sisters to Switzerland and her brothers to the UK – aside from a helper, it was just Kang and her mother at home.
For the most part, she locked herself in her room, where she played with her four pet turtles, named after characters in the iconic late-1980s television show Teenage Mutant Ninja Turtles.
Together, Leonardo, Donatello, Michelangelo, Raphael and Kang would be off fighting bad guys in her imagination. They saved the world until one day she arrived home to find her mother, intoxicated, setting the turtles "free" from the balcony.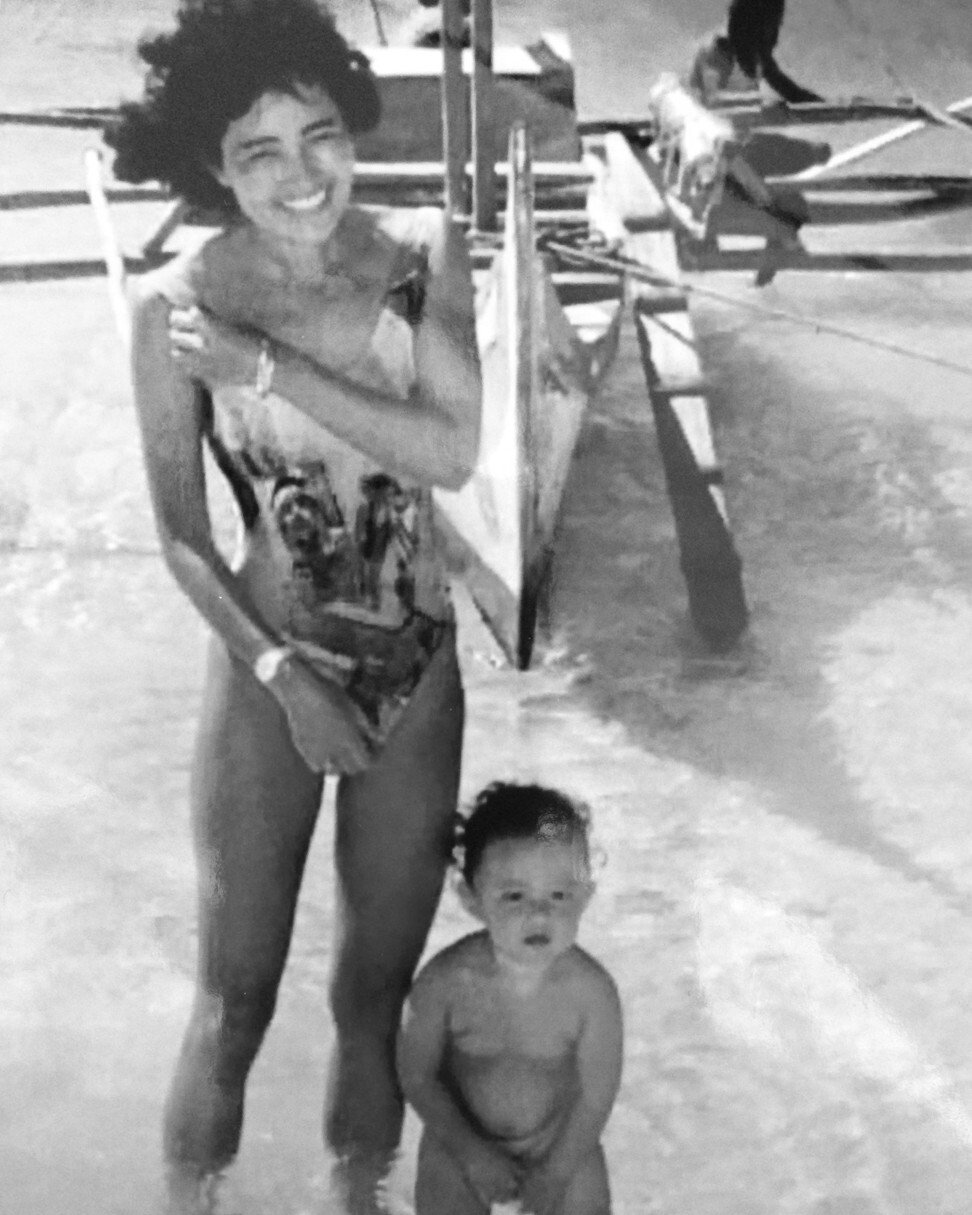 Today, Kang acknowledges that having things taken from her and early abandonment are the reasons for her anxiety and eating disorders. But as a child, it was hard to understand. To fill the void, she turned to food.
"However fleeting, each bite was a little boost of dopamine," she writes in Knockout. "Eating gave me emotional comfort – so much so that I became reliant on it.
"The more I ate, the more bursts of gratification. It gave me a sense of satiety lacking in my life; it filled a hole left open by a lack of friends or a stable home life. It was a vicious cycle that led me to gain more and more weight."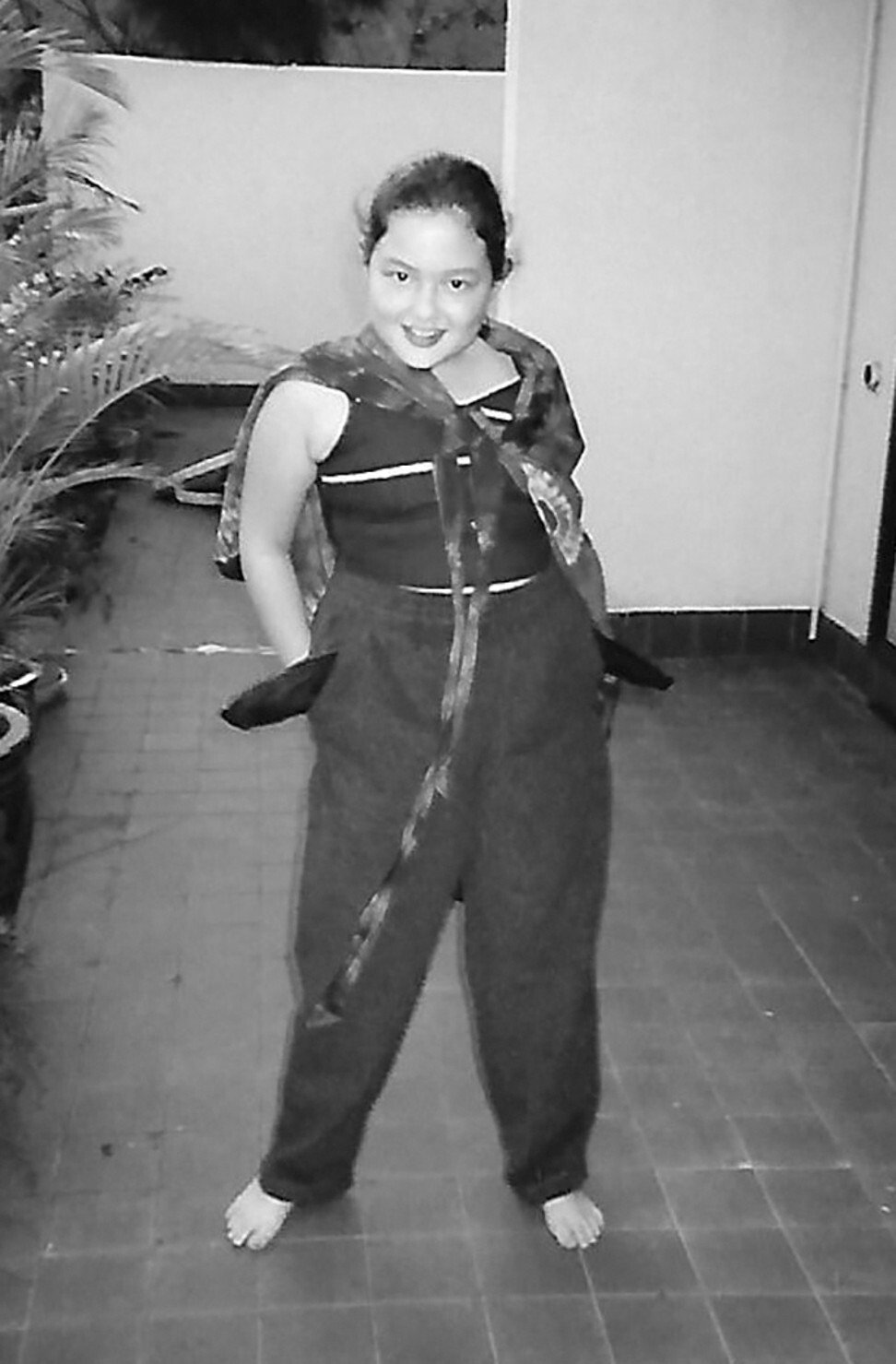 It was the start of a love-hate relationship with food. By the time she turned 13, she weighed 72kg (158lbs). That was 8kg less than her father, and about 20kg more than her mother, both of whom checked their weight daily after morning workouts.
Her wake-up call, she writes, happened one day in the physical education classes she dreaded while playing a game of stuck in the mud. Mid-game, after spotting leftover crisps on the ground, she bent down, pretended to tie her shoe laces, grabbed the chips and ate them.
"What the hell was I doing, picking up food off the ground?" she writes. "In that moment I realised my relationship with food was out of my control."
This all changed when a doctor told her about the potential health effects of her weight, and again when her sister Anouk took some photos of Kang during a trip home. When the photos were developed, Kang was crushed.
"I remember grabbing my belly rolls, knowing how it caused me so much misery, wishing I could just get a knife and cut it all off," she writes.
However lonely she was, Kang did well in school, and even better at the tasks she set her mind to, and the addictive tendencies became a double-edged sword in her life.
In about four months she dropped 20kg after experimenting with starving herself; some days she ate no solids at all. "My eating disorders boiled down to me wanting to have control," she says, matter-of-factly.
As the weight began to fall off, little affirmations of her progress arrived sparingly, but made her feel good and were addictive. At first, it was teachers asking if she'd finished her meals, and later it was being introduced to a modelling agency by her dance instructor.
She took note of her results in a light blue fluffy fur notebook which she called her "thinspiration book". Numbers and statistics became her yardsticks of beauty as her modelling career progressed and she began to be booked for shoots.
The notebook was kept above her wardrobe until one day her mother found it. Rather than address the unhealthy addiction to recording her weight reduction, her mother praised her dedication. Kang read this as permission to continue with her unhealthy habits.
Through her modelling, Kang, already pushing her body, began to experiment with her new friends – partying, drugs and drinking – but small thrills got old fast for her.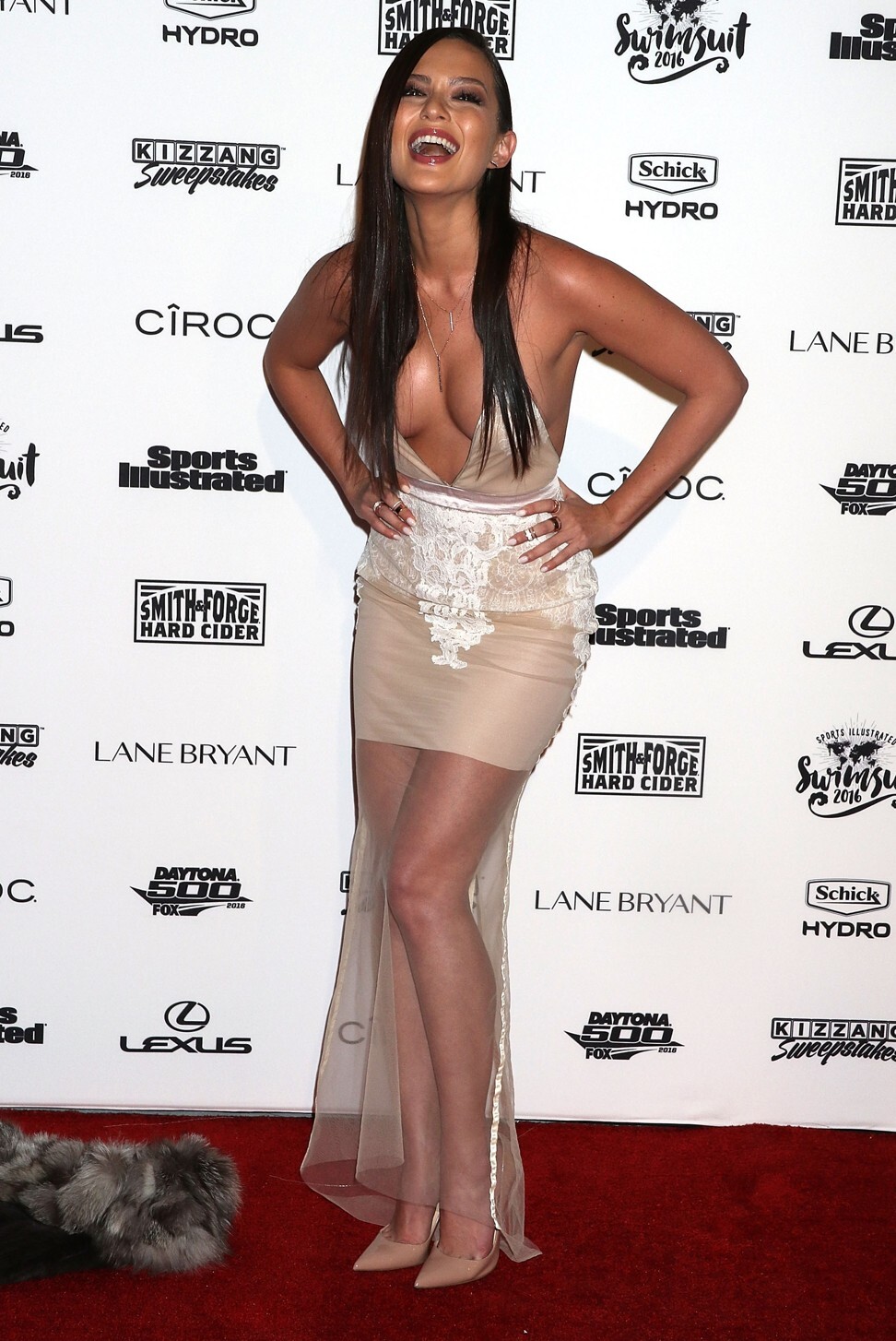 During a gap year from school, she moved out of home for the first time, had stints in Hong Kong, Singapore, Tokyo and Milan, tried hard drugs, and formed a relationship with cocaine, which she describes in her memoir as "love at first sniff, and the start of a toxic romance".
With her job came the parties, the penthouse suites and numerous events. For all the glory in the public eye, behind closed doors international models shared bedrooms in tiny apartments, often living with their agents while trying to catch a break.
Kang found comfort living among the models. "Everything that I'd previously done alone and in secret could now come out into the light and be spoken about – shared, even – with this like-minded group," she writes.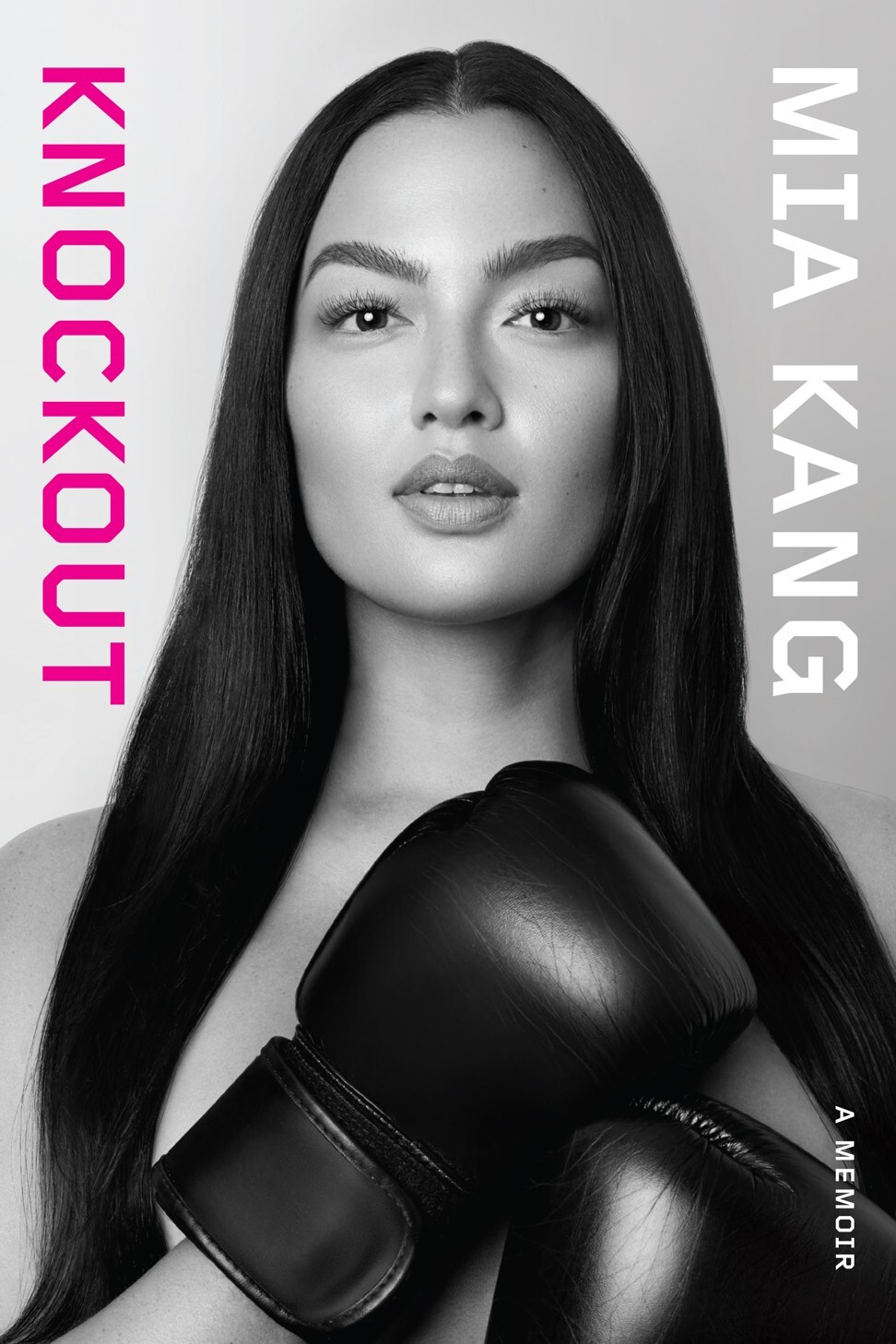 Knockout is more than a recollection of Kang's childhood memories. It unravels the story of her long-standing addiction to drugs, her manipulative relationships, a cutthroat modelling industry and how she learned to accept herself. Understanding her childhood trauma has been central to understanding her involvement in her vices.
"Overall, it's a journey from self-hate to self-love that can apply to so many different people," Kang says of her book.
There was a lot of pressure to avoid writing anything she would regret, or that would offend others, and the editing process was hard. "I talk about a lot of traumas in my life; having to reread the book was revisiting these things," she says. "But people were supportive."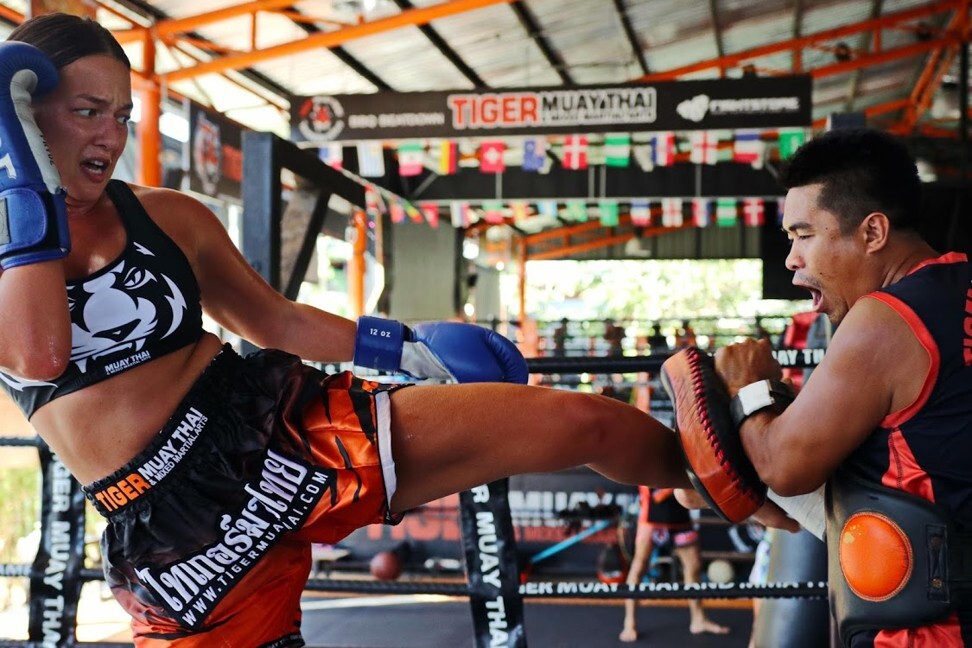 Thai boxing, which Kang only discusses in a few chapters at the end of the book even though it inspired the title, gave her an opportunity to see what her body was capable of after years of disrespecting it.
"When you lack that respect for yourself, you think that's what you deserve when you really deserve so much more. The book is about that transition," she explains.
"Being a model for so long, you're always treated so delicately. I walked into this gym and nothing mattered."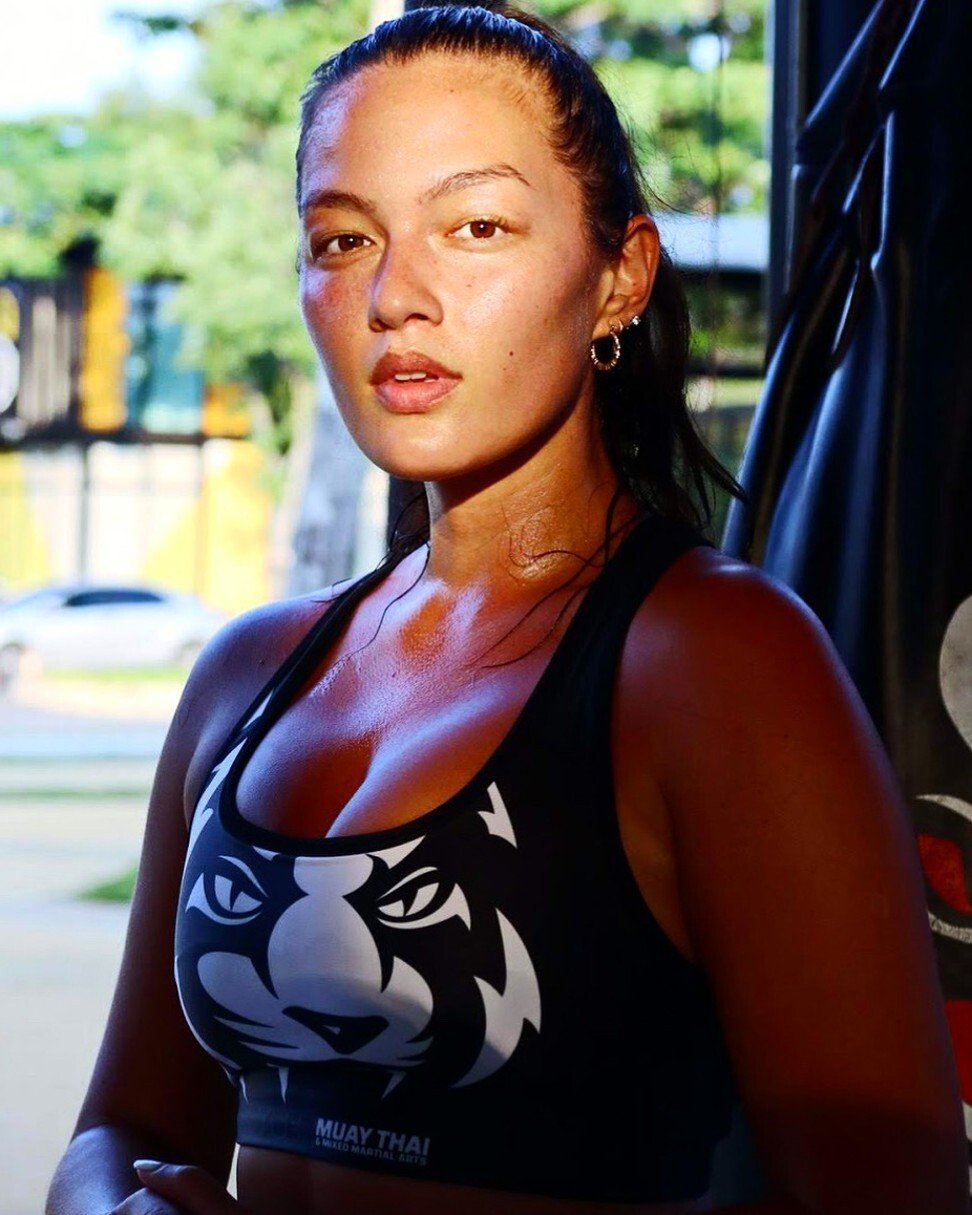 Kang took up Thai boxing in 2016 and won her first professional fight the following year. Part of the draw, she explains, is the accountability.
"You have to look at yourself in the mirror. You learn so much about yourself as you learn more about the sport. I'm 31, and for the first time in my life, I'm at peace with my body," she says. "This is my body, I love it, I accept it."