Fashion
Get more with myNEWS
A personalised news feed of stories that matter to you
Learn more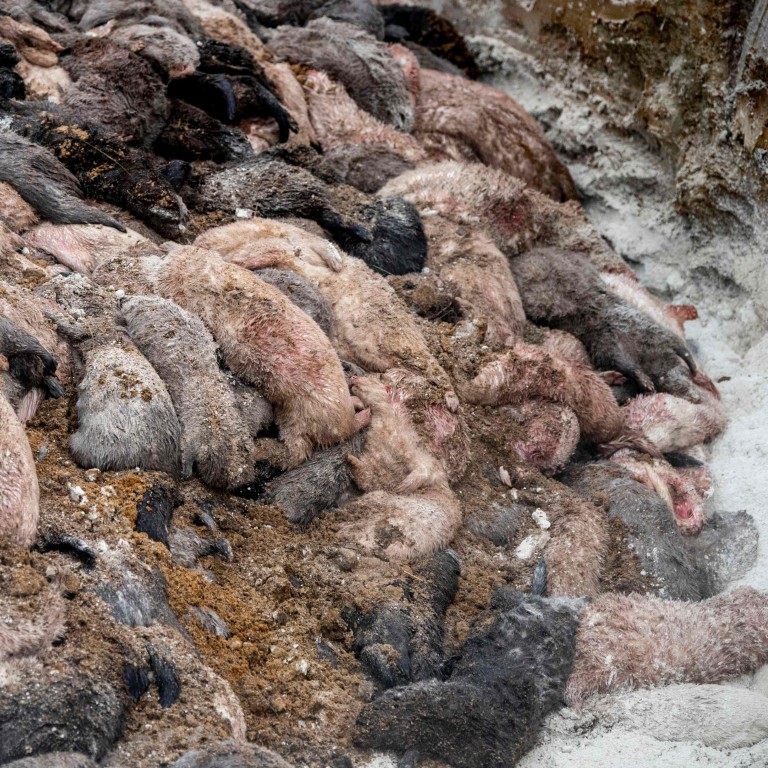 Why China could be the big winner from mink cull in Denmark over Covid-19 fears
Mink breeding has divided Denmark for years, and some see the cull over a mutated strain of Covid-19 in the animals as the perfect time to end it
One expert sees a rise in mink production in China and Russia coming, but another expert says their pelts won't match the quality of those Denmark produced
The sudden Covid-19-related culling of as many as 17 million mink in Denmark has shaken the fur industry.
Television footage shows breeders weeping outside their empty farms as thousands of dead mink are taken away to be transformed into biofuel. Because of the risk of infection, only around one third of the pelts can be saved. T he world's largest fur auction house, Kopenhagen Fur, has announced that it will close by 2023 because of the cull.
So what led to this disastrous turn of events and do they mark a point of no return for the world's biggest mink producer?
Covid-19 was discovered in mink from the Danish region of Northern Jutland in June, and a mutated version of the virus that can spread to humans was detected in October. On November 4, Danish Prime Minister Mette Frederiksen said the government had no choice but to order the culling of the entire mink population of Denmark over
fears the new strain could be resistant to vaccines currently under development
.
Despite the Danish government's subsequent admission it had no powers to order the mass cull – something it vowed to correct by passing a new law – the minister in charge of agriculture urged all mink farmers to go ahead with the cull as a precaution, as did Tage Pedersen, the head of the Danish mink breeders' association, reports cited by the BBC said. The need for the cull has led to reflections on the future of mink breeding and the fur fashion sector.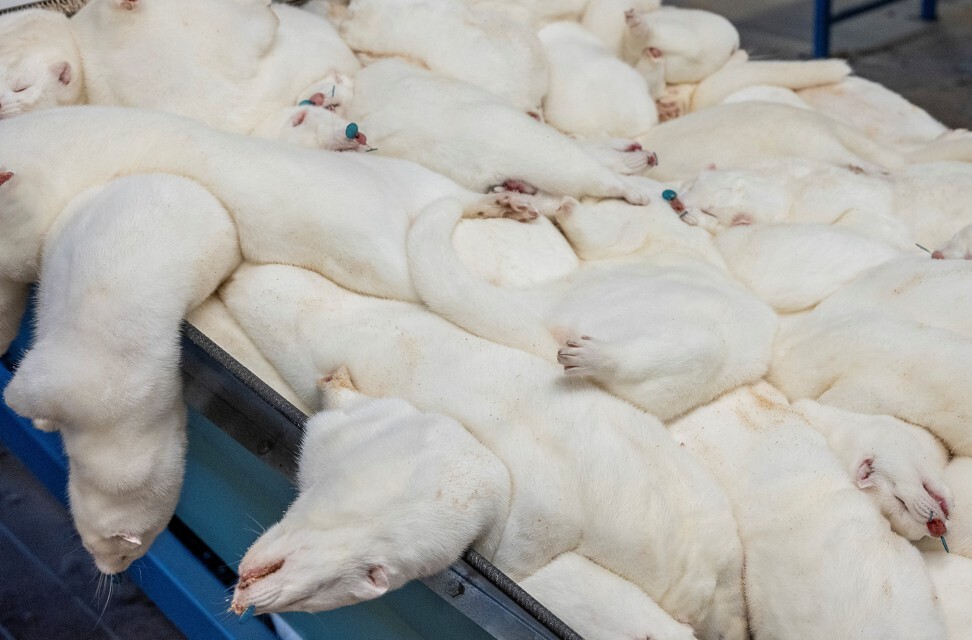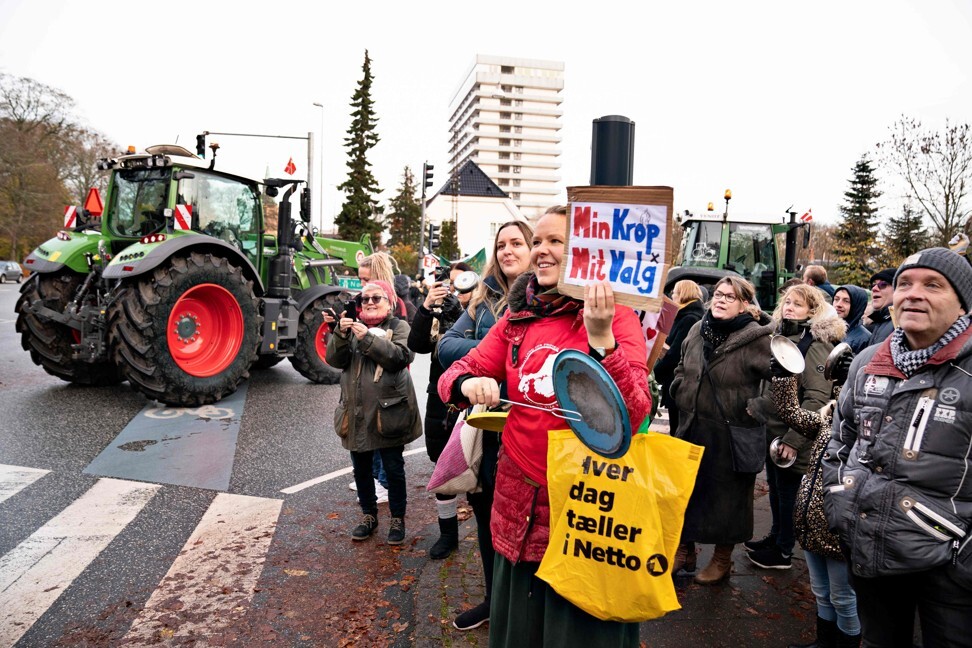 Mink breeding has caused division in Danish politics for years, and some see the current situation as the perfect time to end it –
as in the Netherlands
where, following a mink cull earlier this year because of Covid-19, it was decided that the industry would be phased out by March 2021.
With an end to mink production in Denmark almost certain eventually, and a 63 per cent decrease in the value of mink pelts between 2013 and 2019, this crisis could become a valuable opportunity for China.
Professor Henning Otte Hansen, senior adviser at the department of food and resource economics at University of Copenhagen, predicts an increase in production in China – the world's biggest market for mink pelts – as well as in Russia.
Ottesen told Danish business outlet finans.dk that China has long wanted to adopt the Danish production model under which breeders and auction houses form a single entity. But Jesper Lauge Christensen, CEO of auction house Kopenhagen Fur, is convinced that Chinese, Russian and Eastern European breeders will not be able to produce mink pelts of the quality that made Danish breeders the global leaders.
While the latter hope for a turn in their fortunes, they are up against a global decline in demand for fur – which, according to online platform Fur Europe, dropped from 87 million pelts in 2014 to about 45 million pelts in 2020 – as well as pressure from consumers and animal welfare organisations.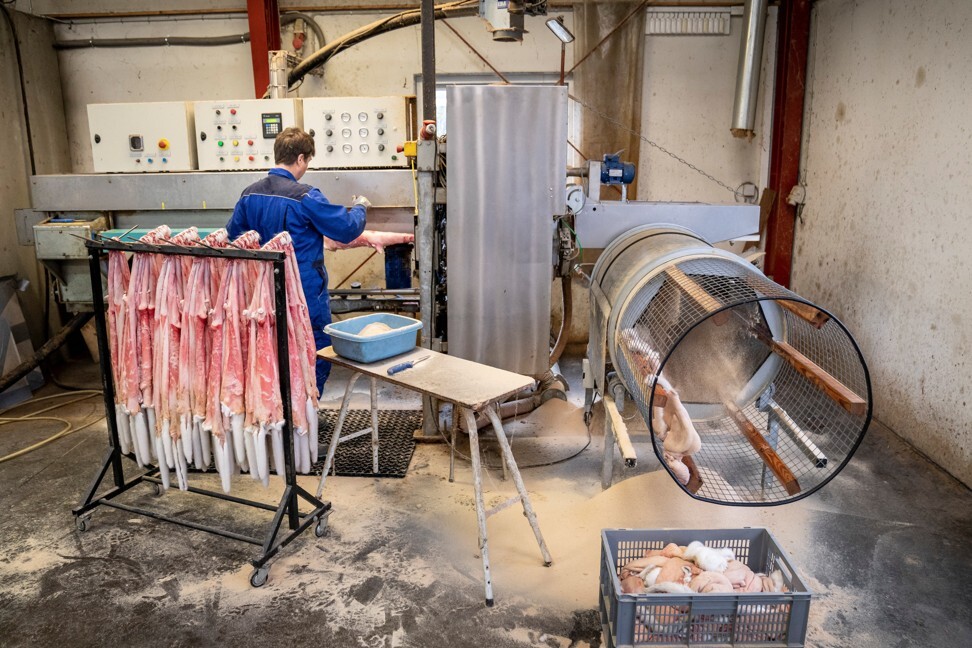 When Denmark announced its mass cull of mink, animal rights organisation Peta (People for the Ethical Treatment of Animals) wrote on its website: "No one 'needs' a mink coat, but we DO need a vaccine! Shut the fur farms down. Now".
Joh Vinding, the CEO of another animal rights organisation, Anima International, says animals used in the fur industry suffer both when they're alive – forced to live in small cages – and when they are culled (usually by gassing with carbon monoxide or carbon dioxide). He hopes the mink in Denmark will be the last wild animals to ever be exploited and killed for the sake of making garments.
When it comes to wild animals in general, Vinding says: "This year, we learned a painful lesson about the danger of eating these species and that has led countries like China to change their legislation in the field – but if we keep breeding animals for other purposes, the danger is still there."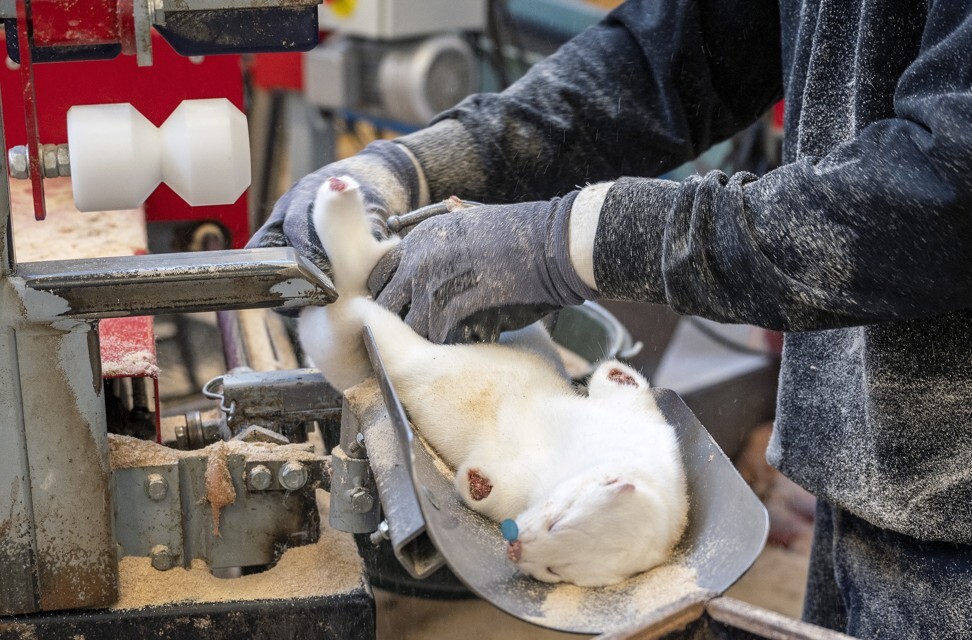 Furriers and fashion designers worry that the unique techniques and craftsmanship that go into the making of certain garments will be lost if mink production in Denmark is phased out.
Sofie Odgaard Lovenstjerne, furrier and production coordinator at European auction house Saga Furs, considers fur to be the most sustainable material available and stresses that no material is wasted in the production of fur garments. "Furthermore, the beauty, silkiness, breathability and warmth of fur is simply beyond compare," she says.
"The idea of a faux-fur plastic world is so far from my values," says Lovenstjerne. "We need to maintain a balance with nature. Why use something that produces polluting micro-particles instead?"
In an article published on website Fashionista.com, Keith Kaplan, director of communications at the Fur Information Council of America, said that "petroleum-based faux fur products are the complete antithesis of the concept of responsible environmental conservation". He also noted that "right off the top, petrol-based plastic fur is extremely harmful to the environment. It isn't biodegradable. It's harmful to wildlife".
Magnus Ljung, CEO of Saga Furs, agrees that it is a myth that going fur-free equals being sustainable. "Fur is the most sustainable product and I believe our product is the perfect match for young, responsible consumers," he says. "Mink eat 100 per cent by-products, we make biofuel and bio-gas out of the manure, and cosmetics of the fat – and on top of that, fur is a 100 per cent recyclable product, which lasts for decades."
Vinding, on the other hand, argues that banning fur breeding will lead to cleaner air and water. "Chemicals like formaldehyde and chrome are used in the tanning of the pelts, and the mere fact that thousands of animals are kept together in a breeding farm causes pollution," he says.
While the global discussion about fur goes on, there is only one certainty in Denmark: Kopenhagen Fur will receive around five to six million pelts from healthy mink over the next few weeks. Adding those to roughly six million pelts in stock, and a large number of pelts from foreign producers, the cooperative is looking at a normal sales season in 2021. But that will be the last normal season.