Fashion
Get more with myNEWS
A personalised news feed of stories that matter to you
Learn more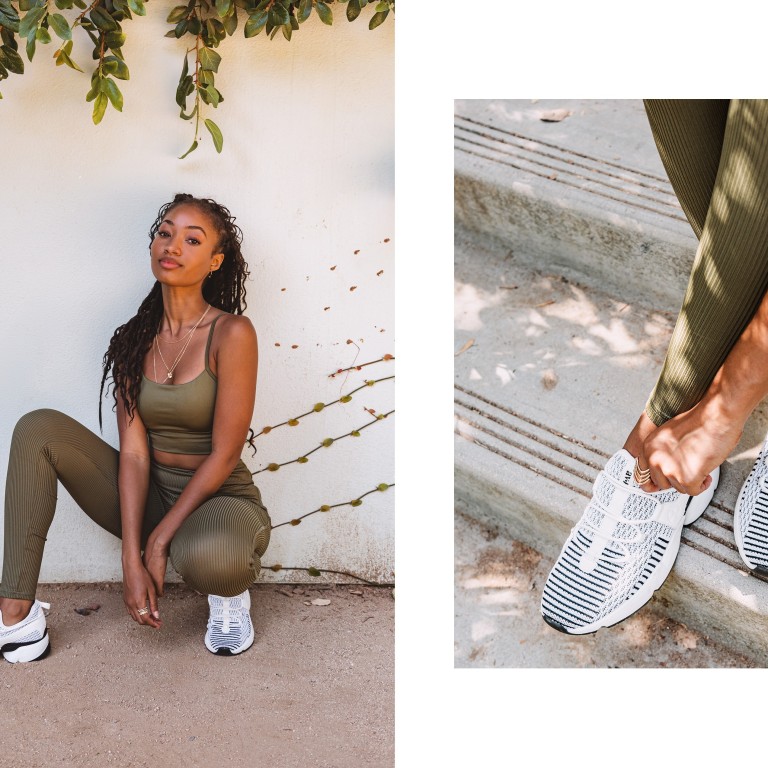 Sustainable sneakers for modern women – sisters pivot from their fast fashion footwear family to launch Avre label
Julie and Connie Kuo, co-founders of sustainable sneaker line Avre, grew up among family brand Qupid but wanted to move in a more meaningful direction
Avre sneakers are made from fibres derived from plastic bottles and are designed for the modern, multitasking woman
Julie Kuo didn't have to do too much heart-searching when it came to figuring out what she wanted to do with her post-university life.
Two days after she graduated with a degree in business management from the University of California San Diego in the United States, she was ensconced in her family's Los Angeles-based footwear business, Qupid – a maker of on-trend shoes at an astoundingly accessible price point. Think US$39 for suede leatherette chestnut-coloured booties, or 1970s-inspired faux lizard iridescent sandals with a tower heel for US$44.
The brand, which ships worldwide and is available through retailers such as Walmart, Tillys and Overstock, hits all the pleasure points: it's fun, fresh and you can fill an entire wardrobe with them and not break the bank.
But Kuo, whose family emigrated to California from Taipei, Taiwan, figured that one day she may want to move in a more meaningful direction.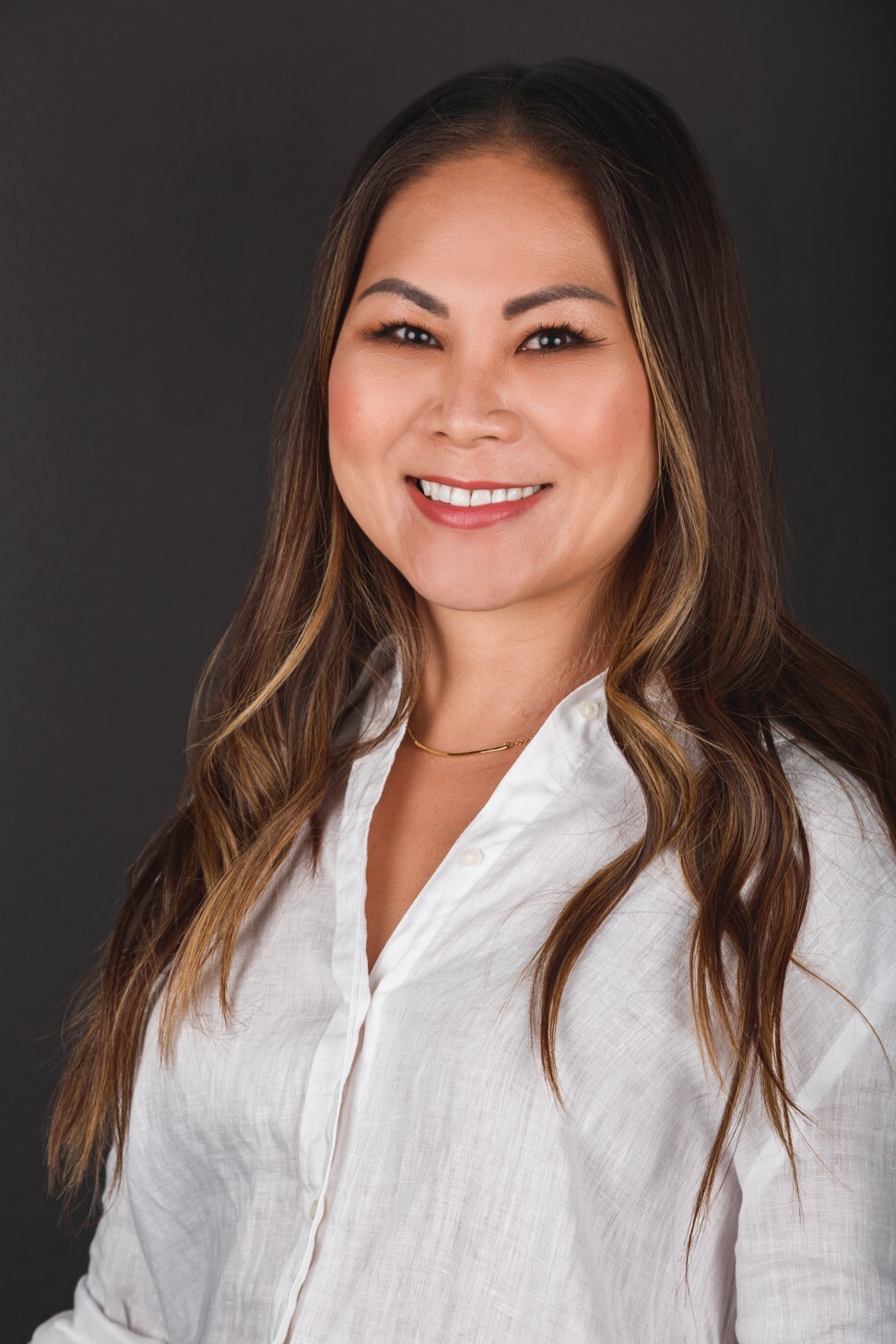 Late last year, Kuo teamed up with her sister Connie to co-found Avre, a sneaker line that, ideologically, is at the opposite end of the spectrum from Qupid. The shoes are made from fibres derived from recycled plastic bottles and shipped in waste-minimising boxes. A percentage of sales also goes toward causes that support women and the environment.
Instead of just hitting on-style trends, Avre is on the eco-friendly, planet-saving mission that is the purview of labels such as Cariuma,
Rothys and Allbirds
.
"My sister and I dived into this," said Julie Kuo. "My family has been in the footwear business for 40 years, in the fast fashion end of it, and we want to take that experience and knowledge and passion and develop something that was going to help support women and be impactful with the environment."
Sneakers are among the least eco-friendly of fashion items to produce, according to a much-cited 2013 study from the Massachusetts Institute of Technology, a private research university in the US. Researchers discovered that a typical pair of running shoes generates 30 pounds of carbon dioxide emissions, and that most of its carbon impact comes from production.
A standard pair of trainers needs some 65 different components to produce, in a process that can require more than 360 steps.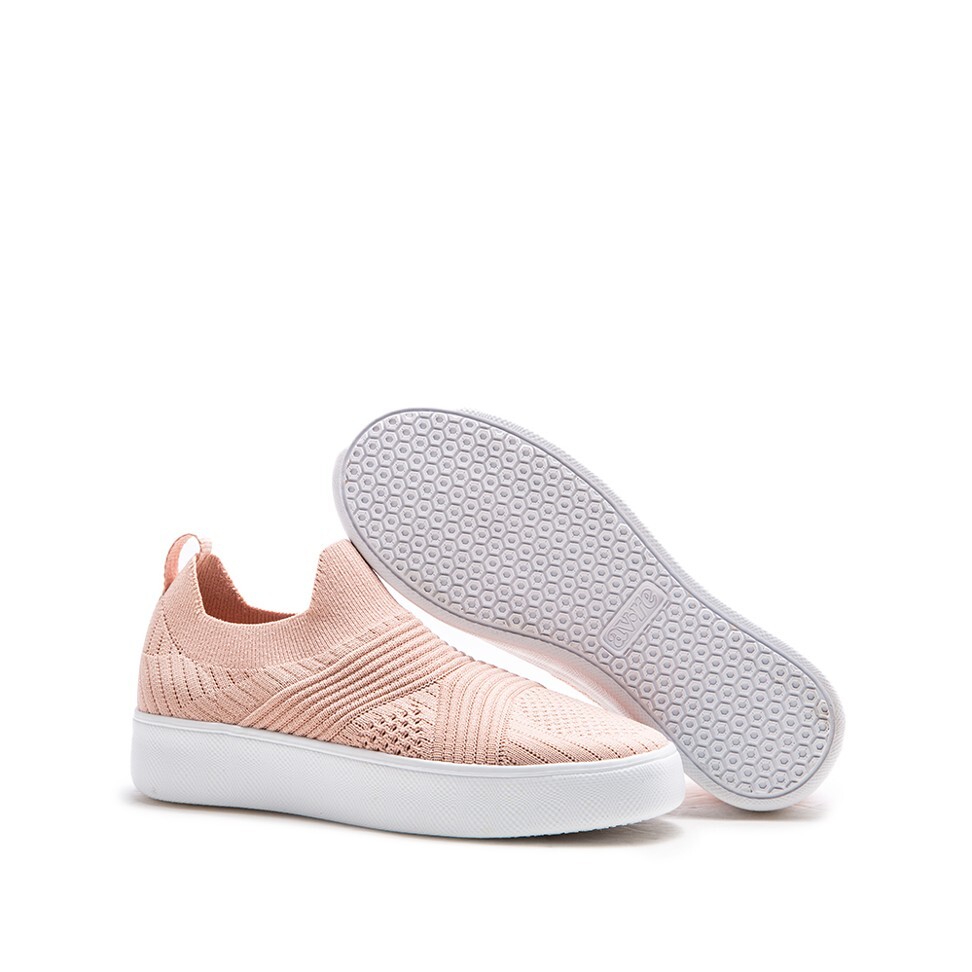 Danny McLoughlin, research director at RunRepeat, a leading independent reviewer of athletic shoes, said that sneakers have a high carbon footprint compared to something like a simple T-shirt.
Leather sneakers are even more of a culprit, which is why synthetics and replacement materials are the best bet. And once a pair gets tossed out, it can
sit in a landfill for decades
.
"Sneakers are hard to recycle because they are made from so many different materials," said McLoughlin.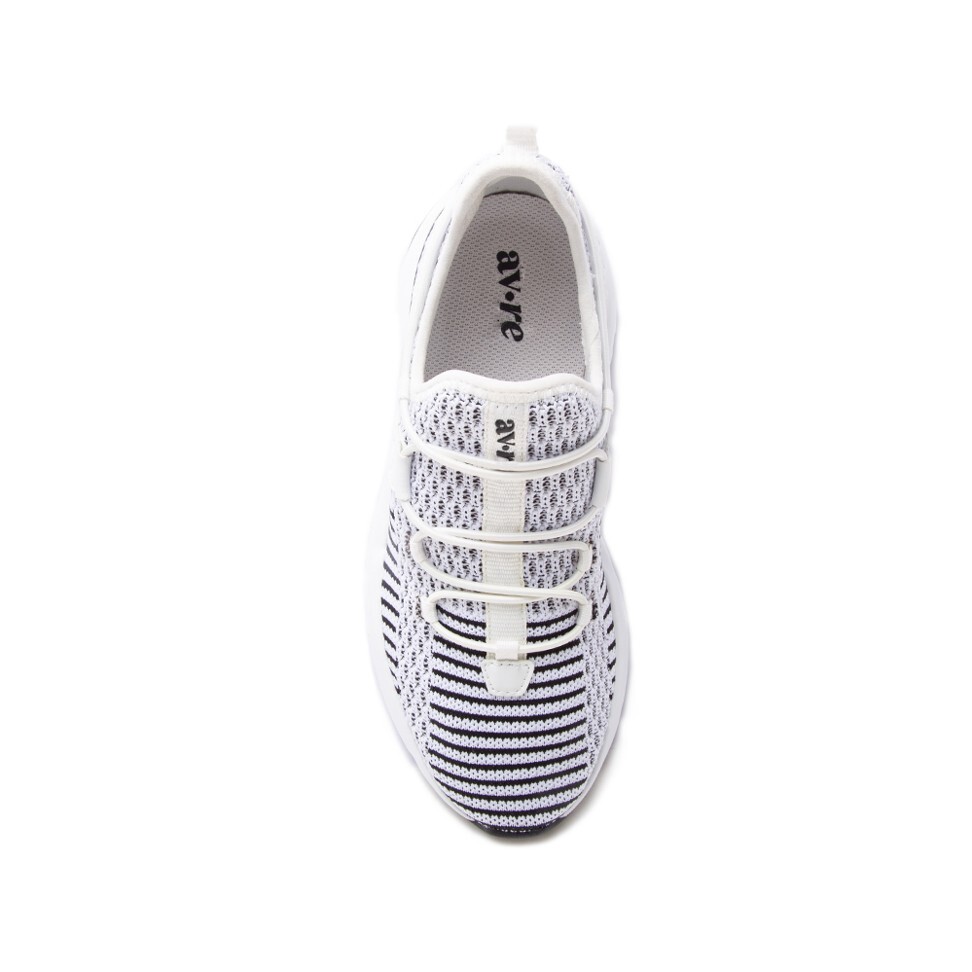 Brands using a single material in the whole shoe have a better shot of creating something truly sustainable. Late last year, Adidas unveiled its Futurecraft Loop running shoe, which is innovative because when the user is done with it, it becomes an entirely new shoe. Other companies are attempting different tactics – Nike, for example, has invented ColorDry, a technique used to dye materials without the use of water.
However, McLoughlin said that the carbon emissions of sustainable sneakers are generally not significantly smaller than that of regular sneakers, and what makes a difference is a person's attitude to buying shoes.
"Buying
sustainable sneakers
as well as normal sneakers increases carbon emissions. You are only actually reducing the emissions if you replace your old sneakers after they have worn out with a sustainable pair. I don't think people have done this maths in their own heads."
"We realised that people in general were evolving, and that the way they were shopping and thinking was more mindful," said Kuo. "They were wanting to know more about where things were being produced, and how their purchases were actually affecting the world."
Kuo, herself an avid shoe collector, said that dialling into the sustainable conversation really came about after she became a mother.
"I was having all these conversations about how a lot of production and manufacturing was harmful to the environment," she said. "That struck a chord with me. Everyone loves a good pair of shoes, and I was engulfed in that world. So I knew we could do something as a way to give back."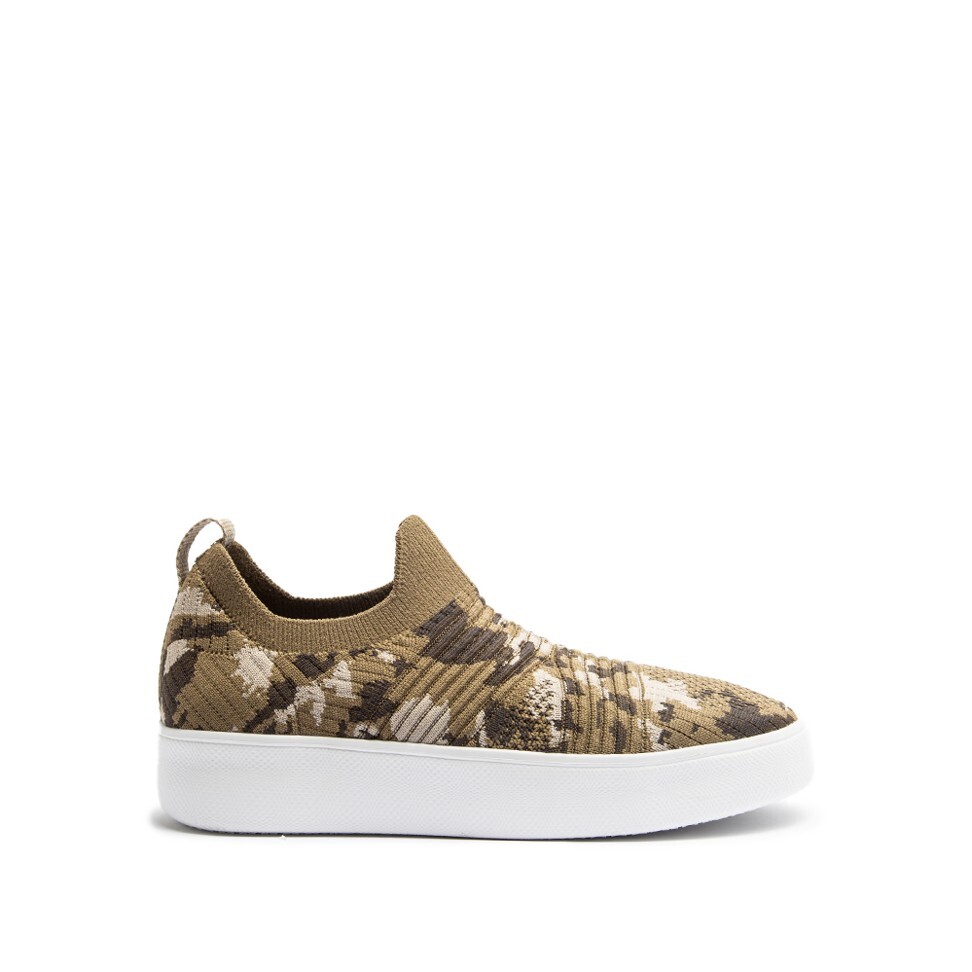 Avre styles are clean, minimalist and reasonably priced – everything is from US$95 to US$145. Swift Icon in black and white has a cool graphic pattern; Momentum comes in bright fuchsia with a clean white sole. Kuo said she designs for modern, multitasking women everywhere (the brand ships worldwide, including to Hong Kong), who go from gym to errands to work.
While recycling plastic water bottles has been the go-to for sustainably based brands, these days makers are using all sorts of innovative materials.
Alice + Whittles, based in Canada, makes a sneaker from scraps of post-industrial car seat leather.
Adidas teamed up with environmental organisation Parley for the Oceans
for a line of sneakers using yarn made from recycled ocean plastic and illegal deep-sea gill nets. Reebok's NPC UK sneaker has a sole made of corn, and insoles from castor bean oil. And the vastly popular Allbirds, a favourite of celebrities everywhere, uses merino wool or eucalyptus trees for the uppers, and sugar cane for the soles.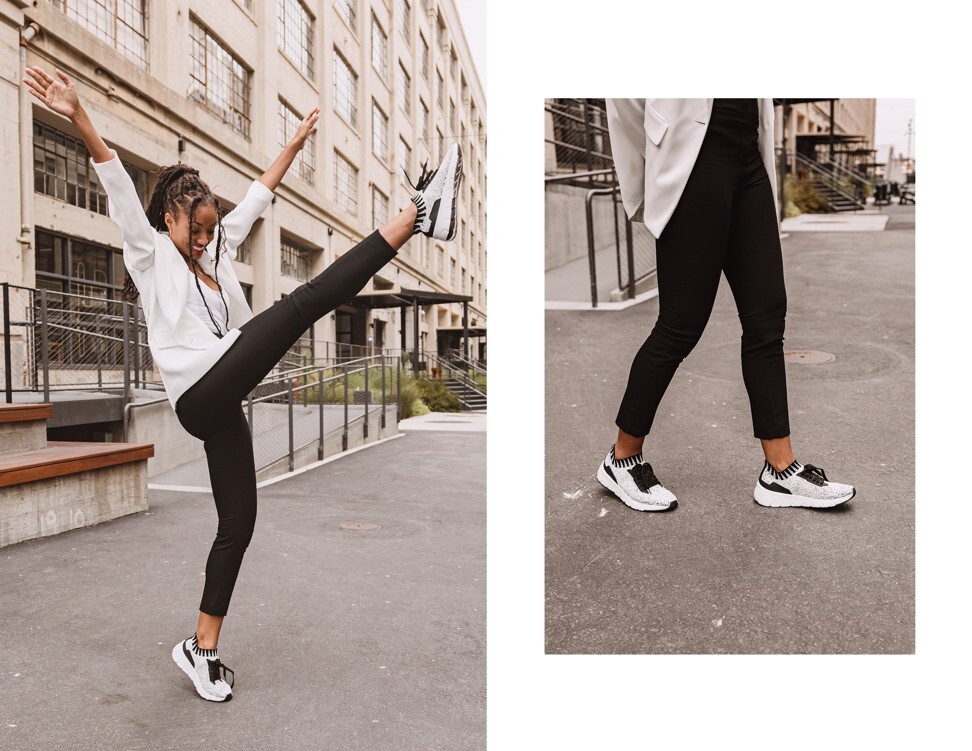 It's a trend that hits the high-end designer market as well; the Loop sneakers from Stella McCartney, at US$495, uses a glue-less method to attach the upper to the sole; when you're done with the sneaker, both parts can be recycled.
"It's about educating the consumer that these sustainable products don't necessarily have to be expensive," said Kuo. "And they don't need to lose the fashion aspect of it. It's about making simple changes."
Kuo will admit, though, that not all the shoes in her own personal wardrobe have a sustainability angle to them. Growing up in the footwear business, she's always harboured a love for shoes – she has about 300 pairs in her wardrobe.
"I keep my eyes out for Steve Madden," she says. "I love Sam Edelman too. I don't buy because of the name, I buy because of the fit and comfort. And because I've been in the business for so long, I know the actual cost of the shoe, and I can't get myself to pay what they cost at retail. I'd rather pay for comfort and longevity."
This article appeared in the South China Morning Post print edition as: sisters team up for sustainable sneaker brand