Fashion
Get more with myNEWS
A personalised news feed of stories that matter to you
Learn more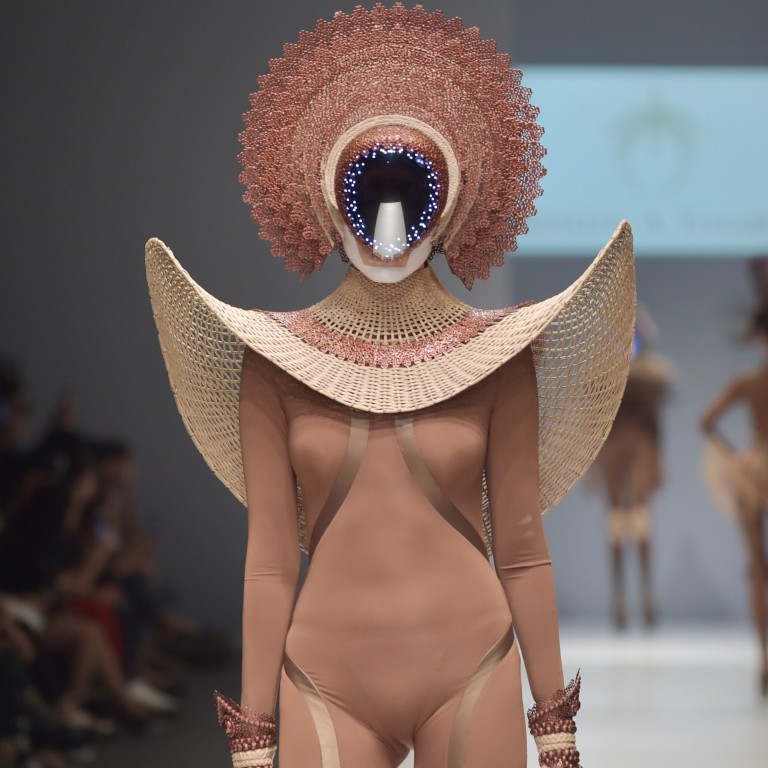 Taylor Swift, Beyoncé, Ariana Grande all wear Rinaldy Yunardi, Indonesian accessories designer with 'the Midas touch'
The designer began playing with wires at his brother's electronics factory and made a tiara. He has since become a household name in Jakarta's fashion circles
Rinaldy got his start making accessories for designer Didi Budiardjo's show in 1997 and saw his creations worn by his childhood idol, singer Aaron Kwok, in 2016
Indonesian accessories designer Rinaldy Yunardi recently took to Facebook to post a music video of US-based singer Nicki Minaj wearing a sleek blue visor and singing What That Speed Bout?!.
Rinaldy designed the visor. Within seconds, dozens of Rinaldy's fans and friends liked his post. "You never stop making us proud ko [bro] …" one wrote. "Keep inspiring."
Rinaldy's tiaras, masks and accessories have been worn by a constellation of stars, including Ariana Grande,
Beyoncé
, Cher, Christina Aguilera, Lady Gaga, Mariah Carey, Rihanna and
Taylor Swift
. In October, American actress and singer Jennifer Hudson appeared on the cover of the November issue of
Entertainment Weekly
wearing a Rinaldy crystal-encrusted headpiece.
"It was inspired by a 1920s ladies' hat," the designer says, at ease in his West Jakarta studio. "It's actually quite simple, made of metal and crystals, yet it looks so glamorous. And that's creativity."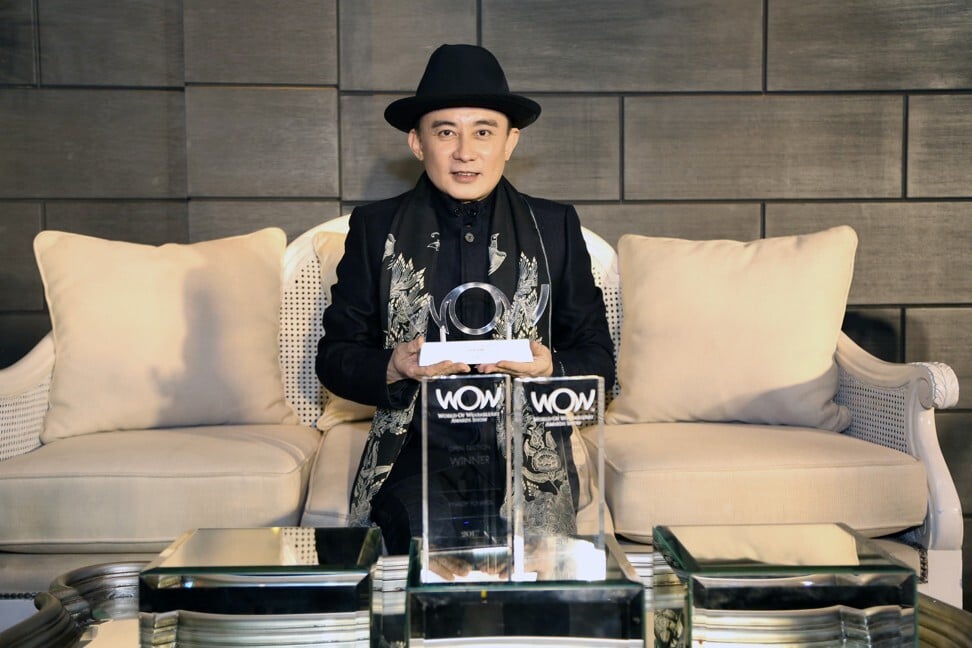 Rinaldy has come up with elaborate creations favoured by the world's most famous faces despite not having an educational background in art or fashion design.
For the 2019 World of WearableArt (WOW) competition in New Zealand, he made a costume from recycled paper, titled The Lady Warrior. The judges described the entry as "an extraordinary metamorphosis of a fragile organic material into something beautiful, demonstrating perfect balance and form". The costume swept the awards, winning the Avant-garde Section, the International Design Award: Asia and the highly coveted Supreme WOW Award.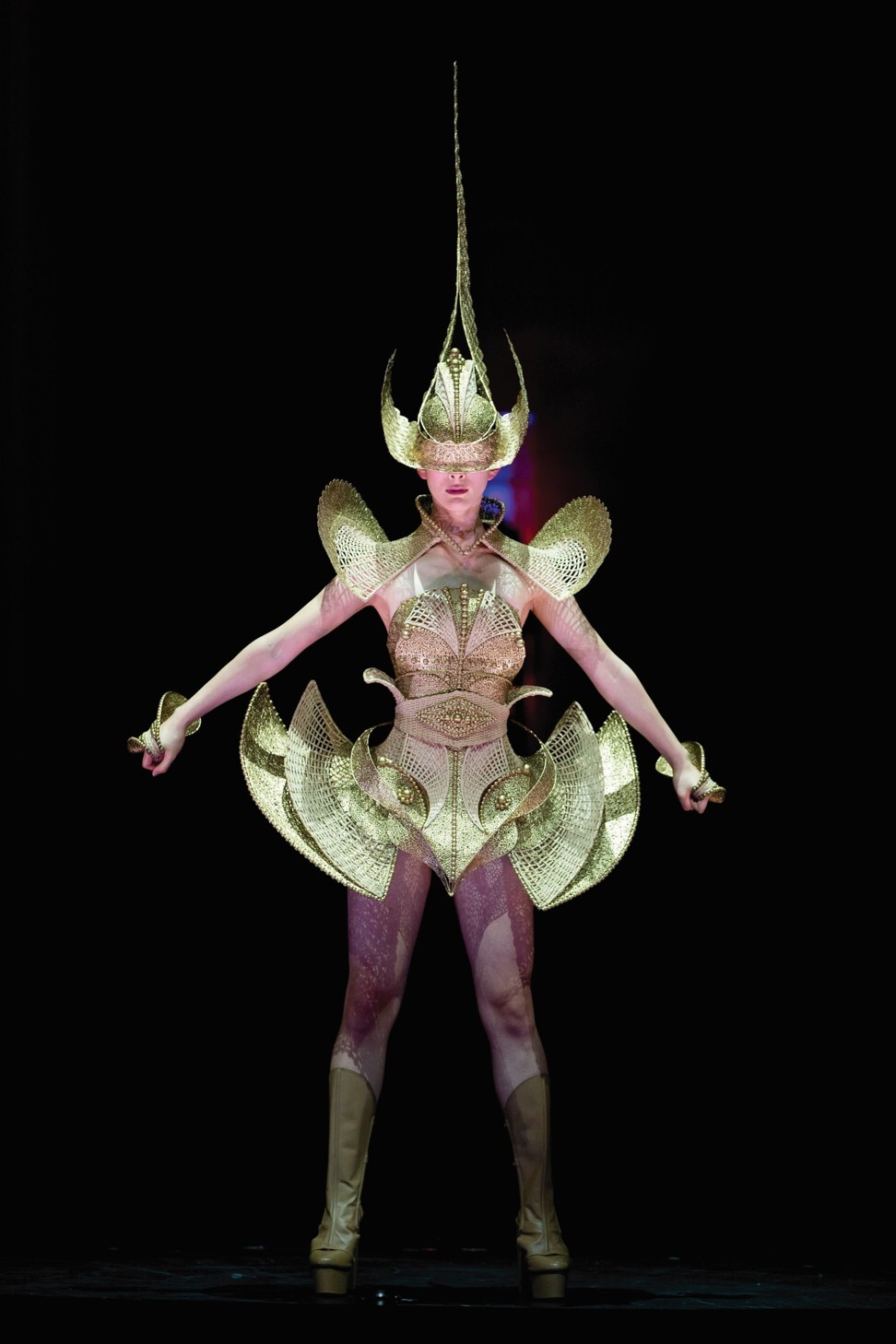 "I'd say he has the Midas touch," says Rinaldy's long-time client, Indonesian fashion designer Didi Budiardjo. "Whatever his hands touch looks beautiful."
The youngest child in a small-time bag-maker's family from Medan, the capital of Indonesia's North Sumatra province, Rinaldy never dreamed big. "We didn't have much, but we were happy," he remembers. The family lived in a shabby two-storey house partitioned with thin plywood, and although all the kids went to school and there was always food on the table, they could barely afford any extras.
"I remember envying my classmates' fancy pencils, ballpoints and notebooks as a kid," he says. "But our parents did a great job explaining to us and made us understand."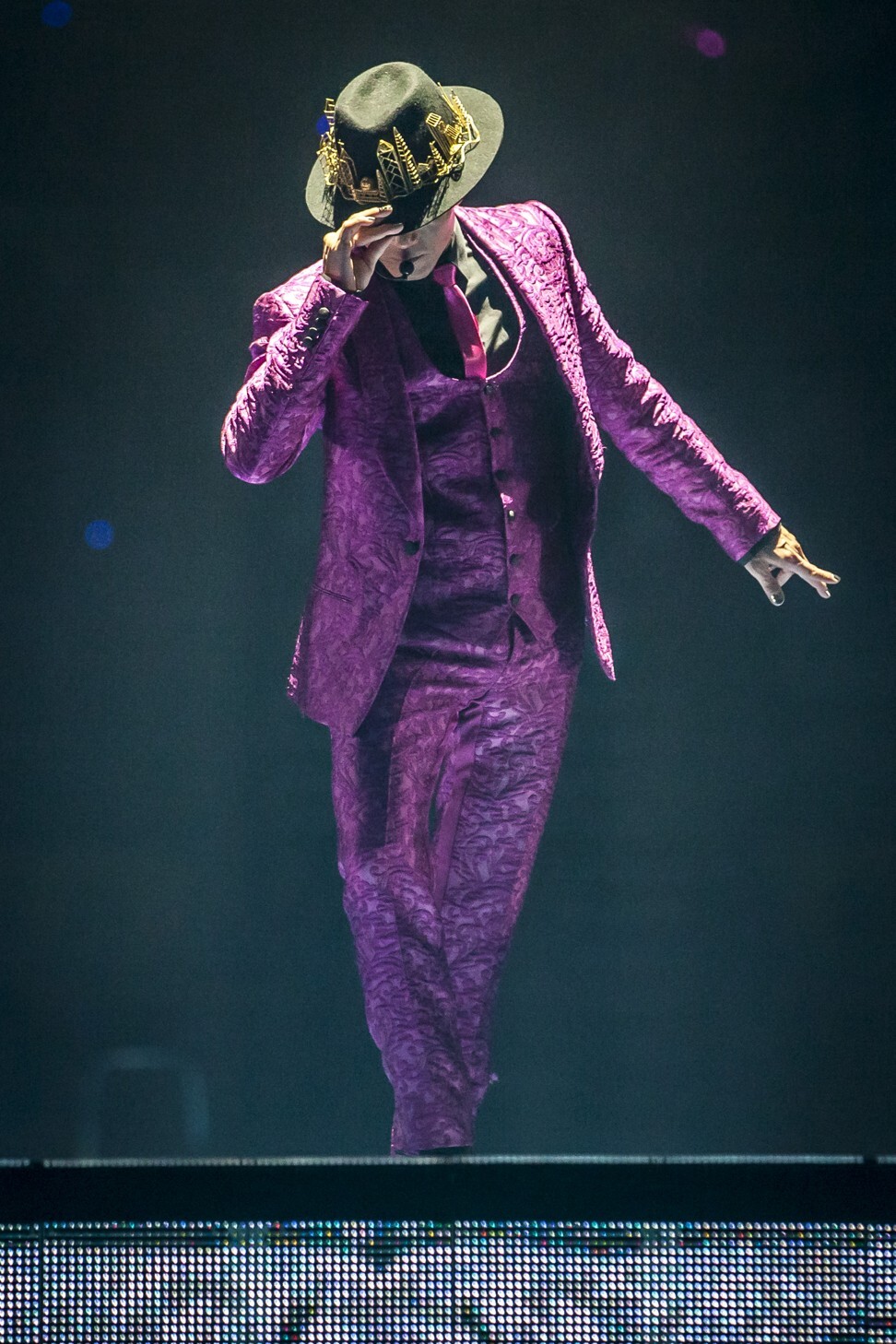 As a child, Rinaldy was very close to his father. "After school, I often visited him at the workshop and watched him cut and sew leather to make handbags," he says.
After finishing secondary school, Rinaldy's first job was marketing car tyres in Jakarta. "The boss made me do everything from accounting, stocktaking, calling up customers, to making invoices," he says. "I hated it at the time. But now, I realise that I gained a lot of skills and knowledge that I wouldn't have got otherwise. These skills are especially useful now that I have my own business."
As a young man about town in Indonesia's capital city, Rinaldy met bridal designer Kim Tong. "He said that my job didn't suit my personality and had something better for me instead."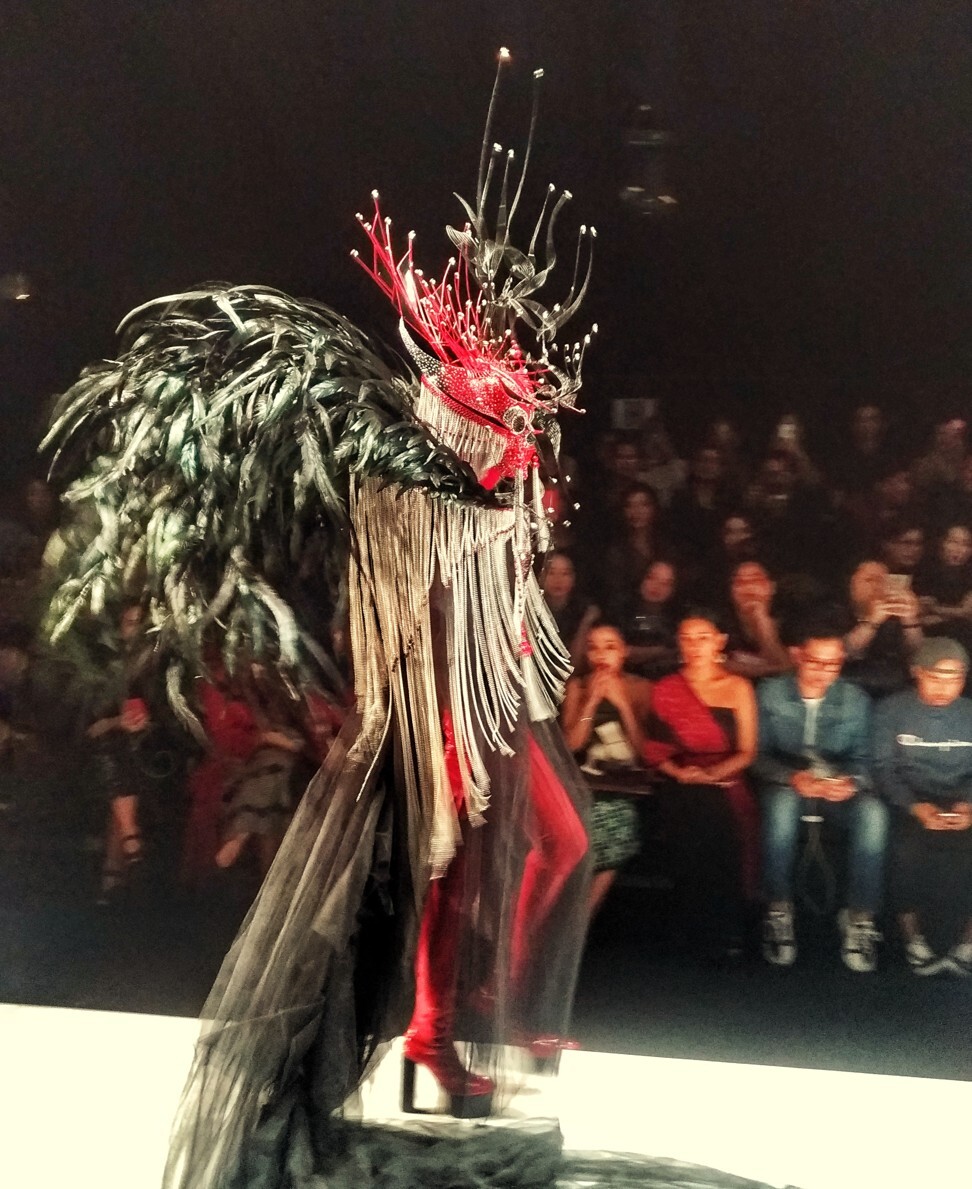 At Kim Tong's boutique, Rinaldy's main job was selling imported tiaras and bridal accessories. Although impressed with their design and intricacy, he found he couldn't sell many because most people preferred to hire wedding accessories. When Rinaldy's brother established an electronics factory in Jakarta, his parents encouraged Rinaldy to work with him.
"My brother put me in the accounting department, but I actually hated working with numbers," he says. One day, he went to the factory's production site and experimented with the materials. "I played with wires and a soldering iron and created a Victorian-style tiara," he says. "I felt so energised and believed that I had found my passion."
Since then, Rinaldy has worked hard to perfect his skills. "On Saturdays, we only worked half-day at the factory," he says. "So I spent another half of my Saturday shopping for materials and creating new designs."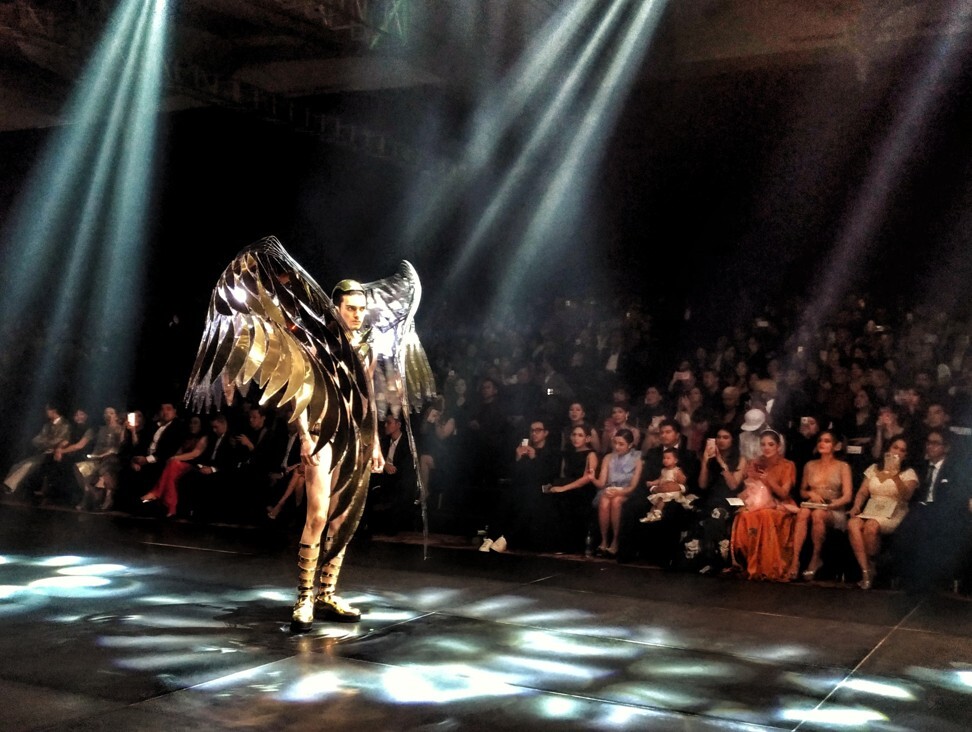 To market his products, Rinaldy chartered an ojek (a motorbike taxi) or a bajaj (an auto rickshaw) to visit bridal houses and fashion designers' boutiques.
"I always had a comb and a bottle of perfume in my handbag," he remembers. "I told the ojek or bajaj to park a little distance from the boutique. I then freshened up in the car park and left my jacket with the driver before walking up confidently to the boutique."
One of the first places he visited was Didi Budiardjo's boutique. "Actually, he came at the right time," Didi says. "We were looking for an accessories designer."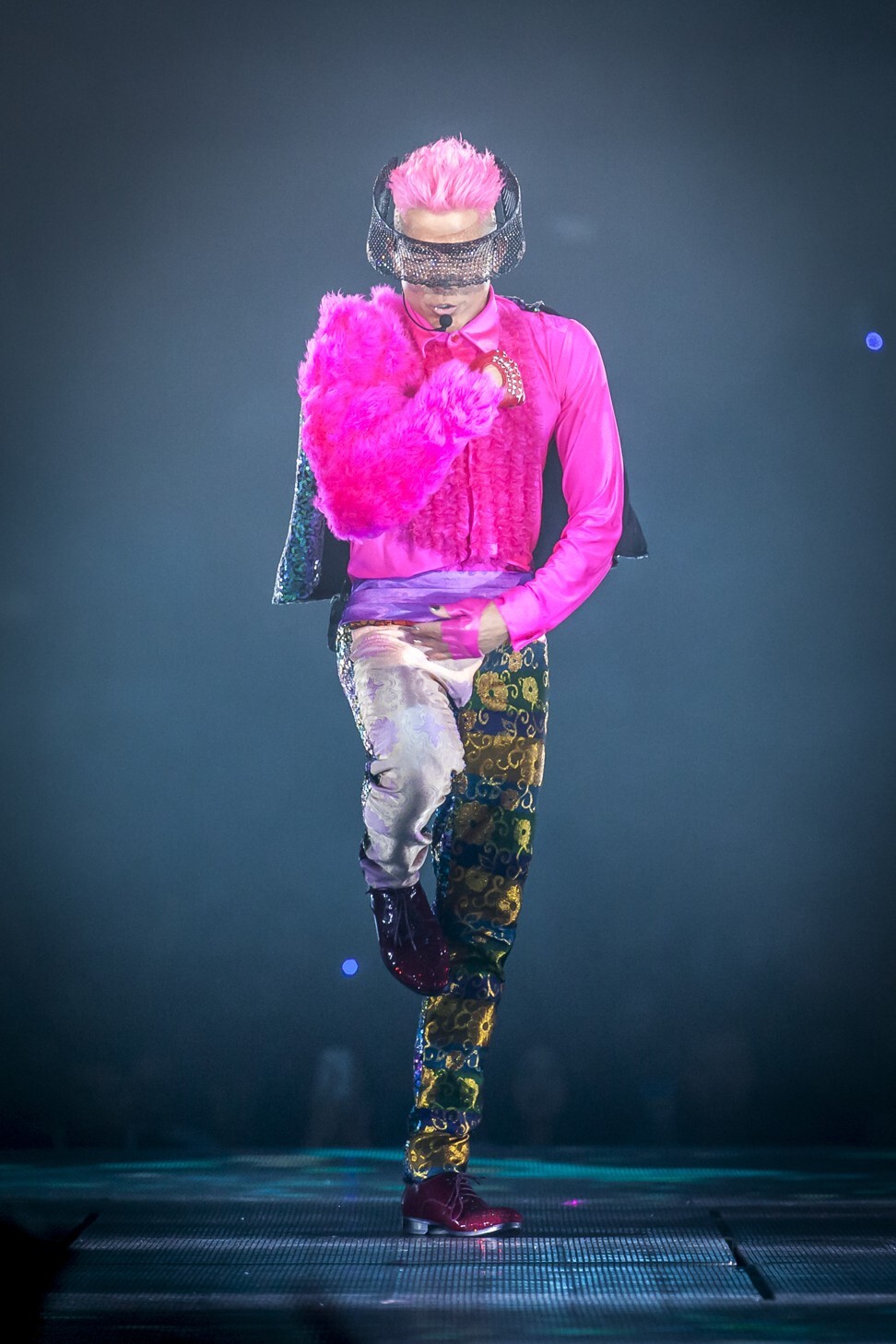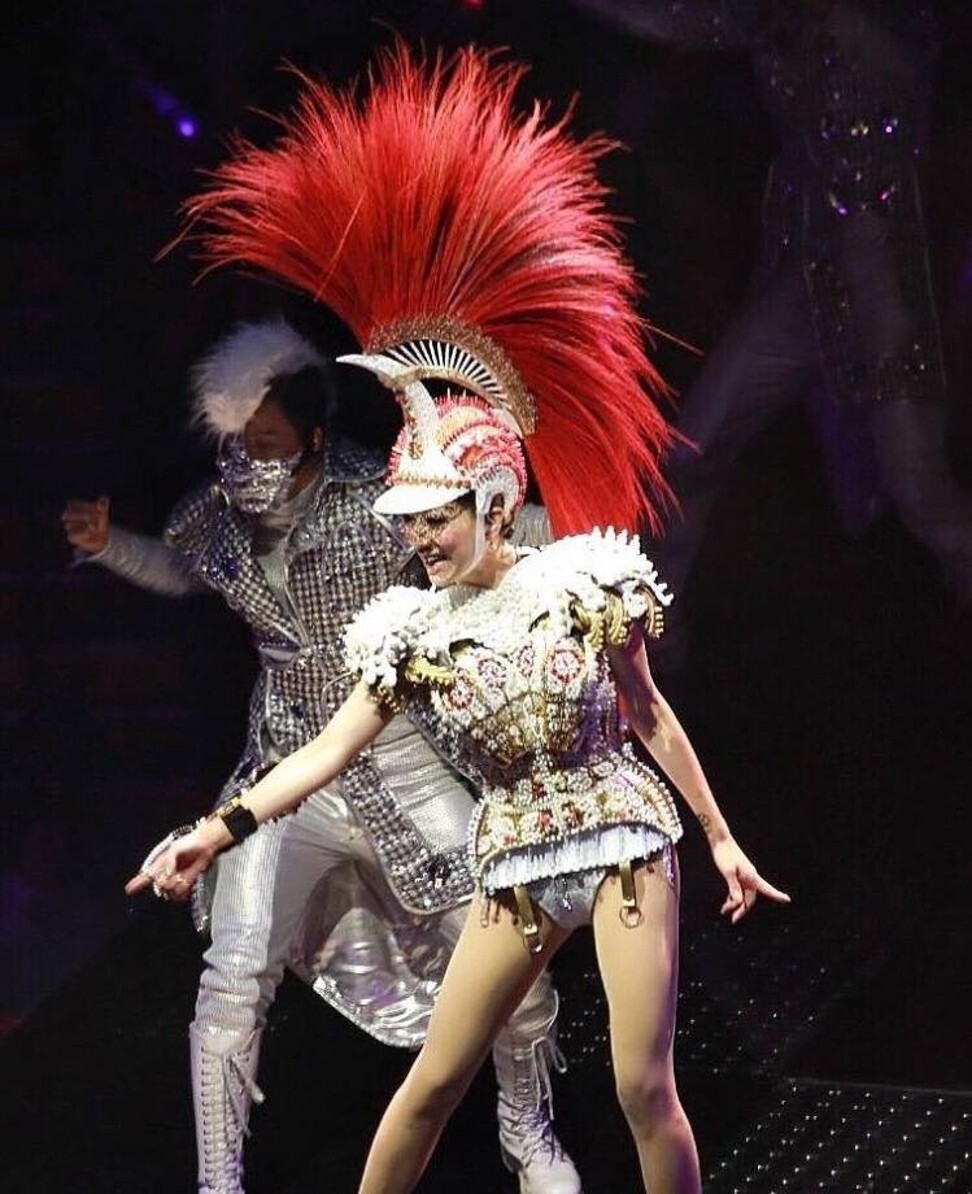 Didi was impressed with Rinaldy's creativity and fine workmanship. "I then entrusted him to make almost all accessories for my upcoming fashion show," Didi says. "It's a lot of trust, because the fashion show was on the occasion of my eighth anniversary as a fashion designer. As a Javanese, eighth anniversaries are very important."
For Didi's fashion show, Mooi Indie ("Beautiful East Indies" in Dutch), Rinaldy made tiaras, chokers, handbags and peineta, the ornamental combs usually worn by women in Andalusia – a region in Spain.
"My only direction was that this collection should portray a Javanese woman who travels the world and adopts many different cultures," Didi says. "Rinaldy was at the start of his career back then. So he translated the concept as best as he could.
"His techniques were still very simple. He hadn't mastered metalworking yet. So he used a lot of acrylics, copper wires and crystals. But he was meticulous and listened to what I wanted."
Didi's eighth anniversary show, held in Jakarta's Textile Museum in 1997, was a success. Didi's gowns, as well as Rinaldy's accessories, became the talk of the town.
"I still keep some of the pieces made by Rinaldy's own hands in my archive," the fashion designer says. "To me, they're invaluable."
Rinaldy has since become a household name in Jakarta's fashion circles. Celebrated Indonesian fashion designers, including Eddy Betty, Sebastian Gunawan and Widhi Budimulia, favour his accessories for their shows.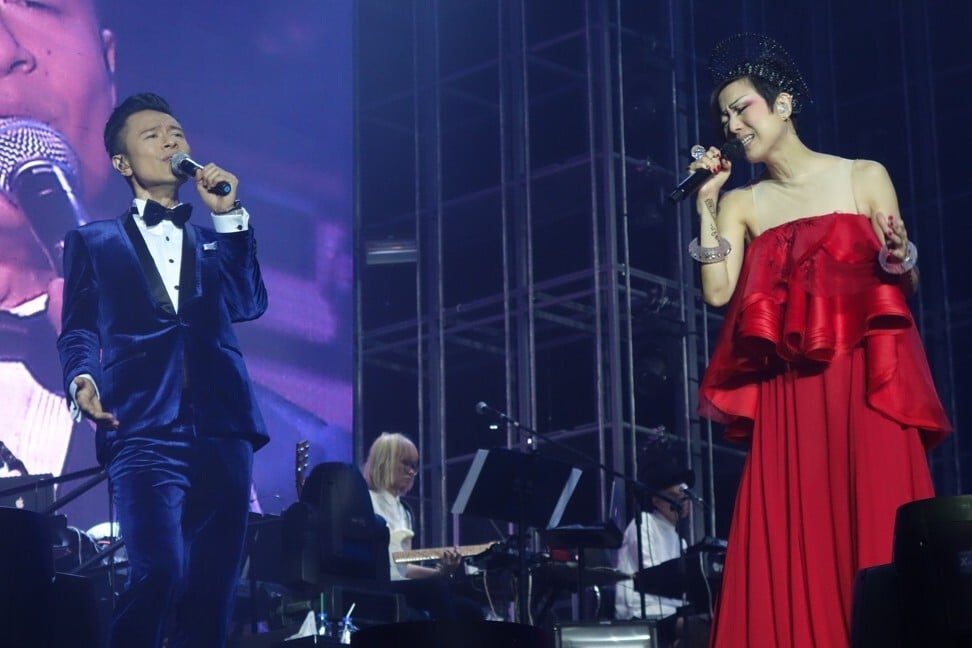 Rinaldy's international break came when he met Faye Liu at a fashion show in Jakarta in 2014. "He invited me to his workshop, where I saw all his artistic designs," the marketing professional explains. "I then asked him, 'Would you like to go international?'"
Under Liu's direction, Rinaldy began to develop accessories for the international market. "They're all very intricate and handmade," says Hong Kong-based Liu. "I think that is what makes his designs stand out."
His first international celebrity client was Japanese diva Ayumi Hamasaki. The singer wore Rinaldy's beaded mask for her Feel the Love concert in Japan in 2014. Soon afterwards, a series of Asian stars, including Hongkongers
Sammi Cheng Sau-man
and Pakho Chau Pak-ho, and Taiwanese singer
Jolin Tsai
began to wear his pieces for concerts and photo shoots.
The biggest surprise for Rinaldy was the news that his childhood idol
Aaron Kwok Fu-shing
, also from Hong Kong, planned to wear his accessories for his 2016 world tour.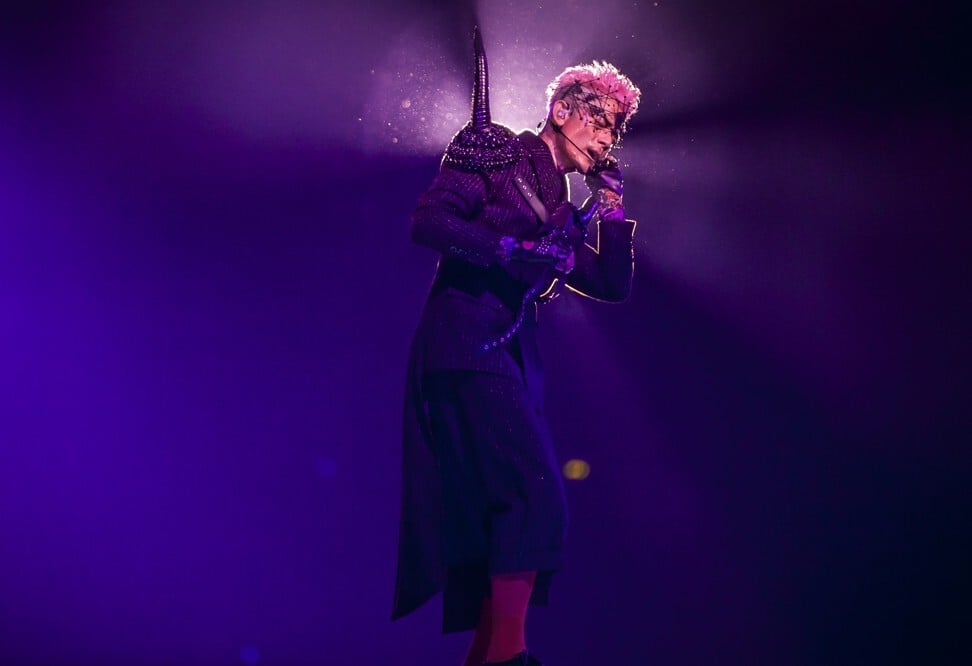 "How could I not scream?" he says. "When I was growing up, his posters were all over my room. I had all his albums. I adored him for his voice, his fashion sense and his performance during concerts. And when I heard that he was going to wear my items, I was like, 'OMG. Yay!'"
Madonna
, a pop star long known for her style, wore his cross-embellished crown and rosary necklace to the 2018 Met Gala.
Despite his showbiz fame, Rinaldy's favourite projects continue to be intricate accessories for brides.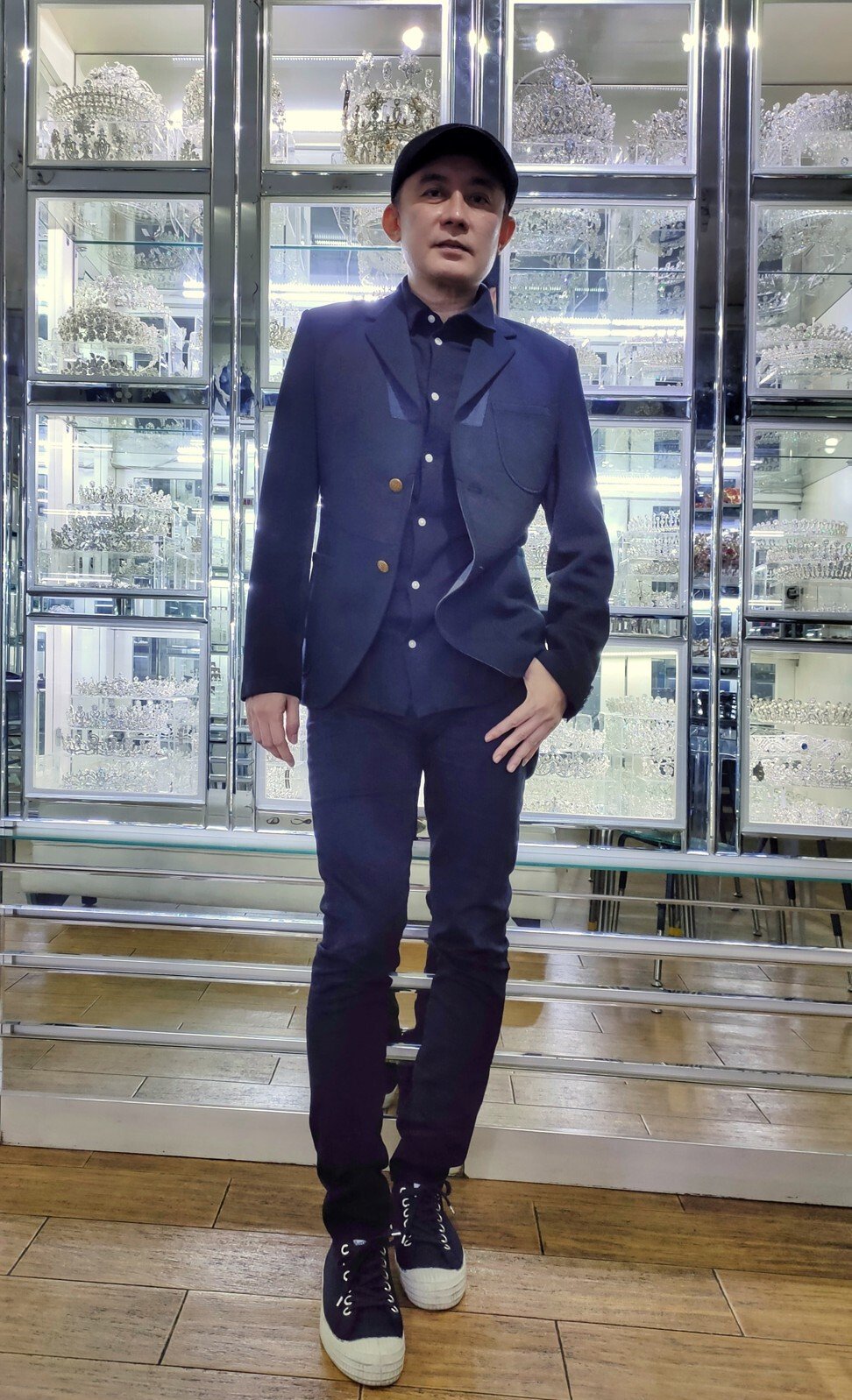 "It's my happiness to make women look beautiful on their wedding day," says the man who loves to wear black. "It's their once-in-a-lifetime moment."
The global Covid-19 pandemic has disrupted Rinaldy's bridal business. Large-scale weddings, which are customary in Indonesia, are currently forbidden and he has been forced to reduce his workforce from 40 to seven artisans.
But the designer is not discouraged. He is now working on a new business line, named Refounders: embellished sports shoes, hats and masks at affordable prices – around 850,000 to 1,000,000 rupiah (US$60-US$71).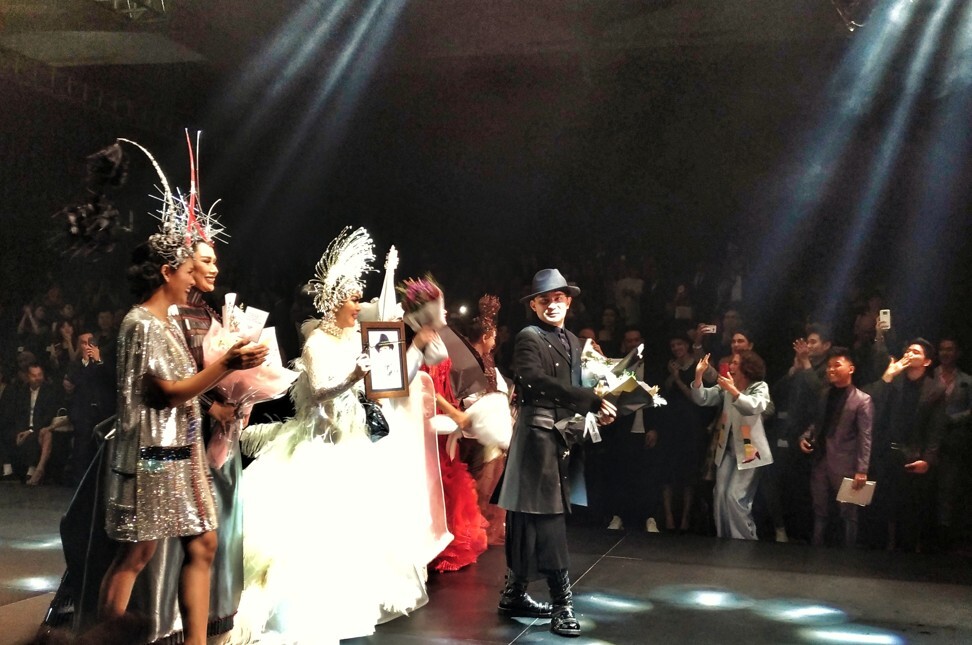 "[Refounders] items are something that people can wear daily," he says, adding that he is optimistic his business will take off again once the pandemic is over.
"I think Rinaldy will be built into a global international brand," says his manager, Liu. "Once Covid-19 and everything is under control, I think he will continue what he's doing and actually expand. And I do see him going more into China, because there is the future."