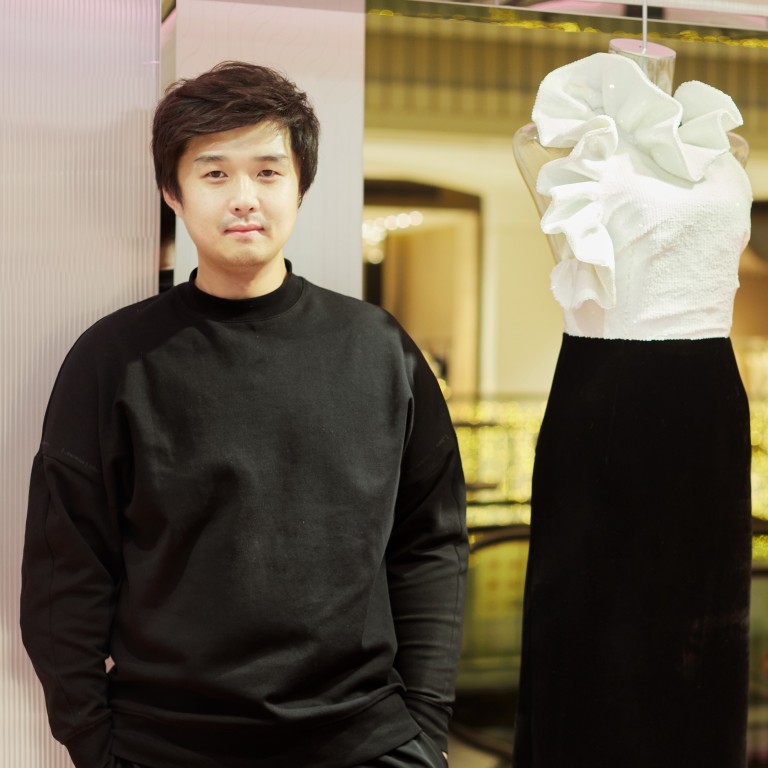 Chinese fashion designers well positioned for boom in domestic market as they sell to globetrotters spending their money in China instead of Paris, London or Milan
London-based label Huishan Zhang and its eponymous designer are among those to have benefited from Chinese luxury consumers spending their money within China
'The domestic market is booming,' says fellow Chinese fashion designer Masha Ma, who is expanding online and opening bricks-and-mortar stores in 2021
Despite the pandemic, Huishan Zhang is still clocking up significant air miles and is possibly one of the few international designers whose points total has soared during the past year.
All Zhang's post-March travels have been within China, zipping from city to city to check on stores and paying personal visits to couture clients.
The latter have proved to be a particularly fertile source of business during the nine months Zhang has been based in his home city of Qingdao, instead of the company headquarters in London in Britain.
The eponymous brand is one of many businesses to benefit from Chinese luxury consumers
being forced to splash the cash at home
, instead of embarking on extravagant shopping and sightseeing expeditions to Paris, Milan, London or New York.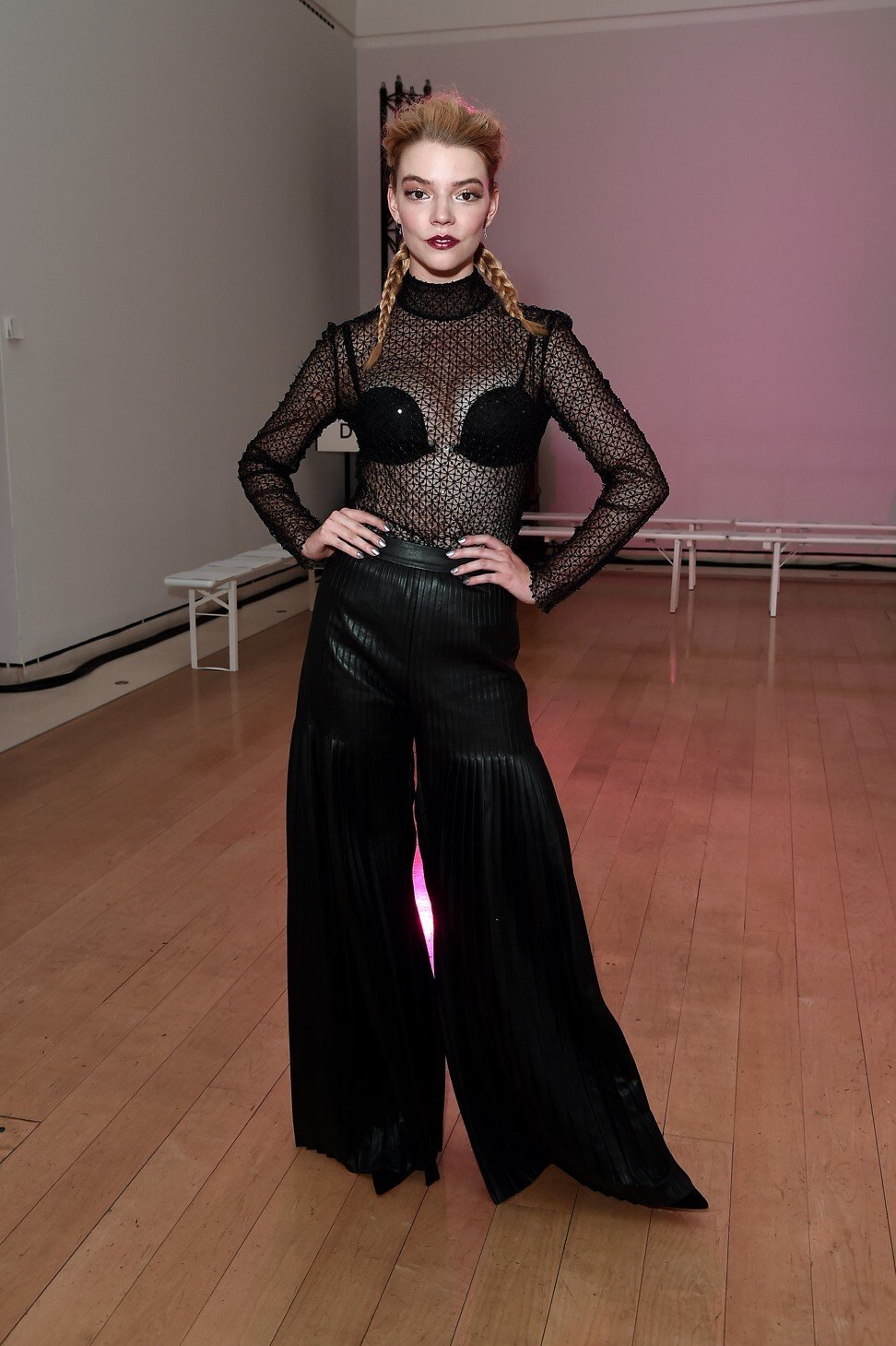 The label founder, who has dressed celebrities such as
The Queen's Gambit'
s
Anya Taylor-Joy
, Gwyneth Paltrow and
Crazy Rich Asians
'
Gemma Chan
, has one major advantage over luxury brands such as Dior, Prada, Chanel and Gucci.
The restrictions on entry to China mean overseas designers are prevented from coming to drum up business. In years gone by, large-scale extravaganzas would feature visits by
Miuccia Prada
, Karl Lagerfeld or John Galliano, generating excitement, coverage and a sales surge.
Zhang, 38, has the ineffable plus of being in China, supervising production at the Qingdao atelier while making regular promotional trips to Beijing, Shanghai and Guangzhou, focusing in particular on the lucrative couture sector.
It helps that Zhang is cheerily outgoing, speaks the language of his clients and is readily available to personally talk through that special-occasion dress with the individual who is footing the hefty bill for it.
A further bonus was being on hand to supervise the opening of a pop-up store at Beijing's most high-end shopping centre, Shin Kong Place, which added an element of pizazz to the arcade.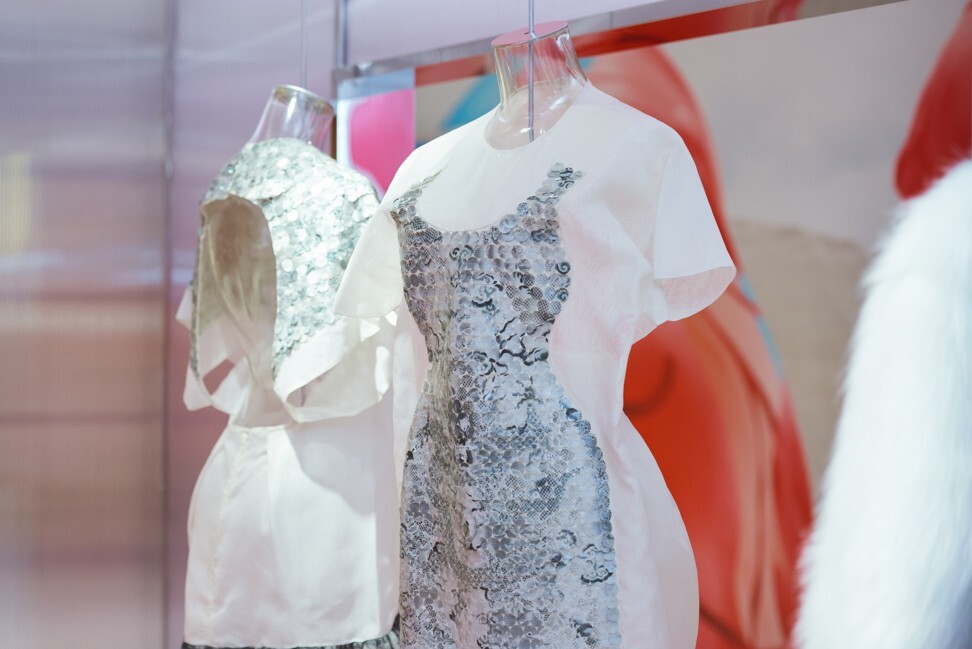 Zhang says: "It is the first time for people to see a fuller collection in our own space. Building the brand image and being in direct contact with the luxury consumer is really important, our first big commercial approach to the Chinese market.
"Timing-wise it was great. We have really been able to capture the moment. When we opened last month it was the mall's anniversary and we have Christmas and the Lunar New Year coming up. People are staying in China, focusing on China and buying in China. It is exciting for a brand like us, it is a new angle to look back into China."
There are four
Huishan Zhang
collections a year, with around 200 different pieces for the main two seasons. Prices range from around HK$7,000 (US$900) for simple tops or trousers, and up to HK$70,000 for custom-made pieces. Couture prices are higher still.
All the clothes are made in Qingdao in the atelier or in local factories. They are sold in some 40 high-end boutiques in the United States, Europe and the Middle East. The flagship Huishan Zhang store is in Mount Street, London, just off the famed Bond Street, and has been subject to various lockdown closures this year.
That has not been the case in China, where the bustling commercial city of Shanghai has two shopping centres stocking the brand, both of which have registered brisk sales. In general, the luxury business has picked up quickly in China from the dark days of spring and early summer when people gave a body swerve to stores, restaurants and bars.
"I think the recovery was faster than anyone thought possible," says
Angelica Cheung
, who, during her 15-year tenure as editor in chief of
Vogue China
, championed Zhang and his fellow new-generation designers. "The trend has been for overseas-trained Chinese designers to become more of a force on home turf, and recent events have worked to their advantage."
Fellow Central Saint Martins design school-trained Masha Ma has used her time in China to focus on transitioning the business to take advantage of the online sales explosion.
"Everyone has a smartphone, and every person spends more than seven hours socialising on the phone every day," she says. "Even if the epidemic did not come, it can be seen from big data analysis from the past five years that e-commerce merchants will be the main sales development trend in the future. It can even be said that e-commerce in 2020 is already the main mode of consumption in China."
The coming year will also see
Masha Ma
opening bricks-and-mortar stores in the provincial cities of Nanjing, Changsha and Xian, supremely confident that the domestic consumer market will continue its inexorable rise.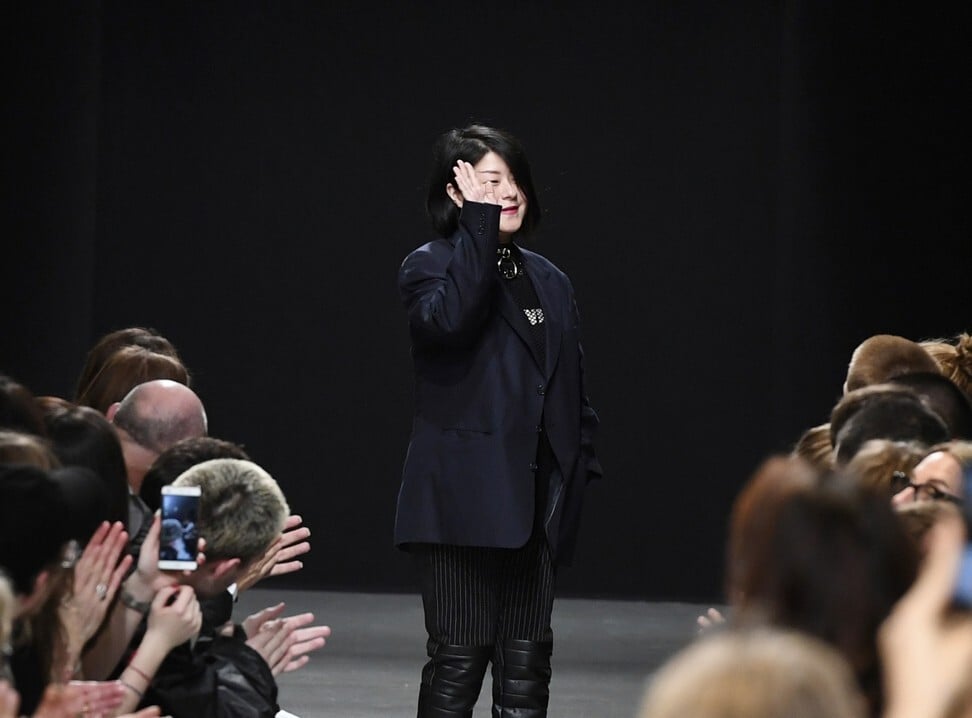 She adds: "The opportunity is unique, since Chinese customers are staying at home and the domestic market is booming. It definitely helped our brands to grow faster as the buying force is unstoppable. We have gained faster than ever and department stores become super welcoming towards new generation brands. It is unlikely the boom will slow down any time soon. The future is definitely bright."
Meanwhile, Zhang held a celebratory dinner recently for a select group of clients and celebrities, at the swish Mandarin Oriental Wangfujing hotel, Beijing, with many participants dressed in custom-made or couture frocks. The co-host was Bao Bao Wan –
Wan Baobao in Chinese form
– a jewellery designer who also targets Chinese with deep pockets and discerning taste.
It is clear from talking at length to Zhang that couture is a passion – not just because it brings in the big bucks, but for offering the chance to create one-off pieces of sublime beauty, in conjunction with discerning individuals who are similarly appreciative of quality.
He says: "For me as a couturier, it is a dream to be surrounded by those women. Showing off in that world is not the thing, it is a different level of thinking. Tonnes of brands can make them something to show off, for me it is the creativity of building a story and the process of it which is really meaningful.
"Couture pieces are concept pieces that take hundreds of hours all by hand, not just putting together clothes. A client might come to me and say: 'I am doing this dinner and I have an art piece that I just bought, and I want to introduce it to my friends and basically I want a dress that reflects this art piece – what can you do?'
"We are a tiny brand, a tiny name in the world of fashion, made in China. People who buy us do so because we provide a unique design and beautiful quality. That is how we define ourselves."
Which stories mattered most to you in 2020? Find out with our Year In Review 2020 retrospective.