Fashion
Get more with myNEWS
A personalised news feed of stories that matter to you
Learn more
How fashion e-tailer Revolve became a global force working with influencers like Kendall Jenner, Nicole Richie, and Aimee Song
Revolve's chief brand officer Raissa Gerona describes its influencer-led marketing strategy
She talks about her own fashion journey, and launching a swimwear line when no one could fly off on beach holidays because of coronavirus travel bans
About six weeks into the coronavirus pandemic, Raissa Gerona found herself in a bit of a quandary. The chief brand officer of online fashion retailer Revolve had to decide whether to proceed with the planned launch of swimwear designed by mega-influencer Camila Coelho. 
"We were all very nervous," said Gerona, speaking over a Zoom call from her Los Angeles home. "We were launching at the end of April, just as the stay-at-home orders were going into effect."
Revolve went ahead with the roll-out – and the response, said Gerona, was phenomenal. "We sold out," she said.
In fact, across Revolver's website, Gerona noticed sales of a "shocking amount of swimwear" despite the fact that travel had ground to a halt. "It was incredible for us. People weren't going out, but they were sitting outside in their yards in their swimsuits. It was one of the safest things you could do," she says.
Nimble, fleet-footed, with a colossal inventory and a reputation as a pioneer in the business of using influencers to showcase and design collections, the eight-year-old Revolve is a global fashion force. Headquartered in Cerritos, just outside Los Angeles, the publicly traded company sells hundreds of millions of dollars worth of fashion, beauty products and accessories a year, and carries about 1,000 brands.
The company ships to 125 countries, and at any given time works with several thousand influencers. Over the years, it has launched collections with Aimee Song, Kendall + Kylie (Jenner) and Nicole Richie's House of Harlow 1960 brand. Gerona joined after her own fashion business failed, and brought with her an acute awareness of just how difficult it is to launch and sustain a brand, no matter how inventive.
These were some of the subjects addressed by Gerona when she spoke, a couple of days after our Zoom chat, at the annual Fashinnovation Worldwide Talks event, this year a digital platform, featuring speakers and panels discussing fashion and sustainability.
Gerona had joined a roster that included artist and conservationist
Susan Rockefeller
, fashion maven Donna Karan, and designer Jean-Charles de Castelbajac, artistic director of Benetton. (The entire series is currently free to view on YouTube.)
"There is a light at the end of the tunnel," Gerona said in her talk. "As challenging as (the pandemic) was for the business, we were able to buckle down and focus on the basics … being able to ship every day during the pandemic was a huge thing to be able to accomplish."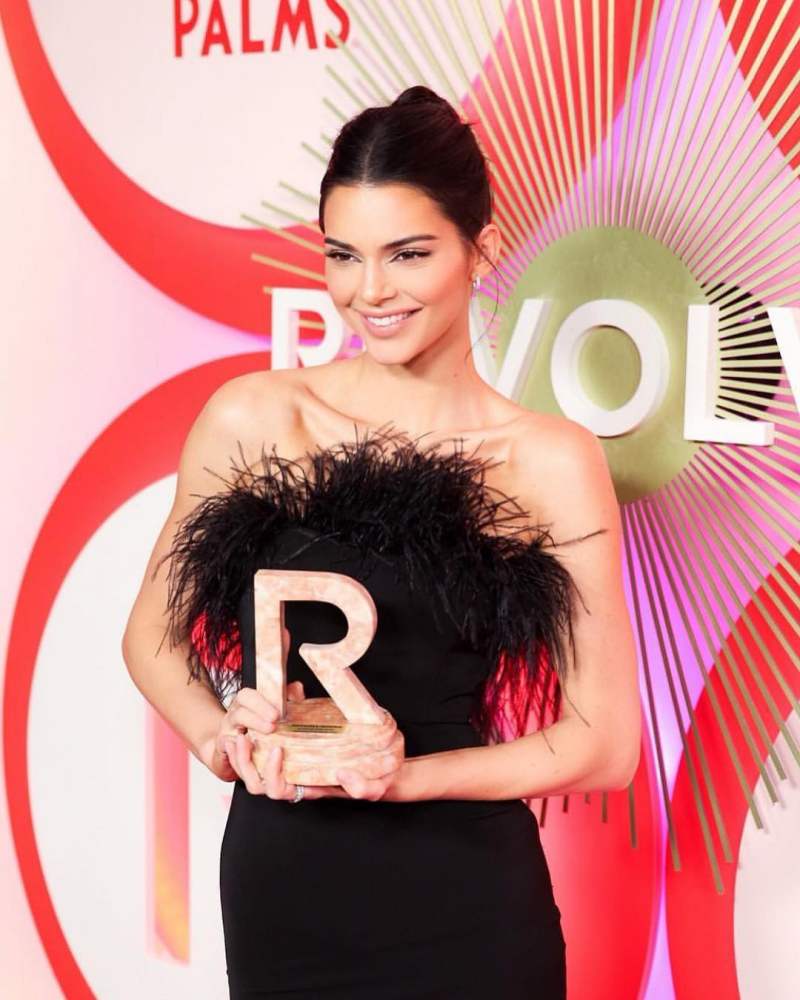 Revolve has long distinguished itself as a trailblazer in the fashion world. Instead of opening a chain of bricks-and-mortar boutiques, it drove digital sales through its authentic relationships with bloggers, stylists and influencers.
A location on Melrose Avenue in Los Angeles may have looked like a regular boutique, but instead it was set up as a social club of sorts, open only to influencers and for parties and events, like the glitzy 2018 launch of the Karl Lagerfeld x Kaia collaboration, which teamed the fashion icon with Kaia Gerber, the then-17-year old daughter of models Cindy Crawford and Rande Gerber.
The Revolve brand was built on its image of party-hopping, jet-setting influencers and celebrities, their hand-picked fashion choices filtering down to everyday shoppers who felt validated and seen.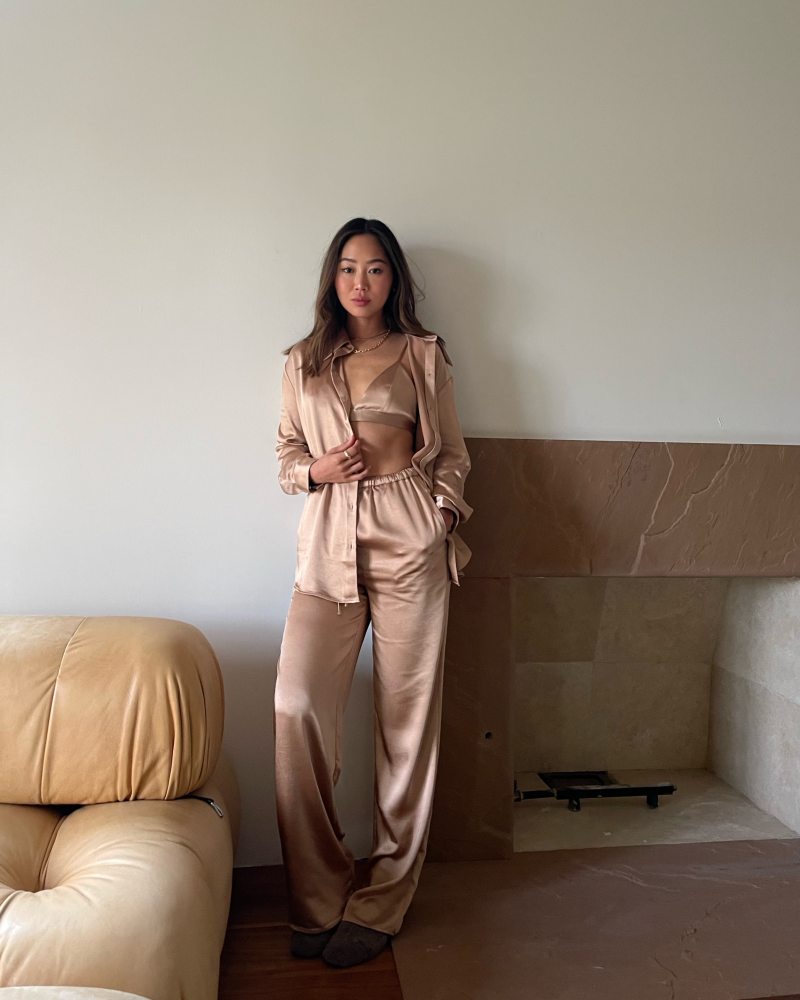 Gerona's own path to a career in fashion was somewhat circuitous. Born in the Philippines, she emigrated with her parents to California when she was seven years old. Her parents still live in the same house, in the San Fernando Valley, where she grew up. She went to the University of California Irvine to study law, but got sidetracked by fashion.
"There were a lot of girls like me who liked dressing up and liked cute things, but I had zero idea on how to make clothes," she said. Still, she had the idea to start a business selling reworked vintage pieces, and in the mid-2000s launched a line doing everything herself.
"I would knock on people's doors, telling them what I was trying to do," she said. "I didn't know what a patternmaker was. I just learned on the fly. I had no formal background or knowledge. I just had to figure it out, to see how far I could go."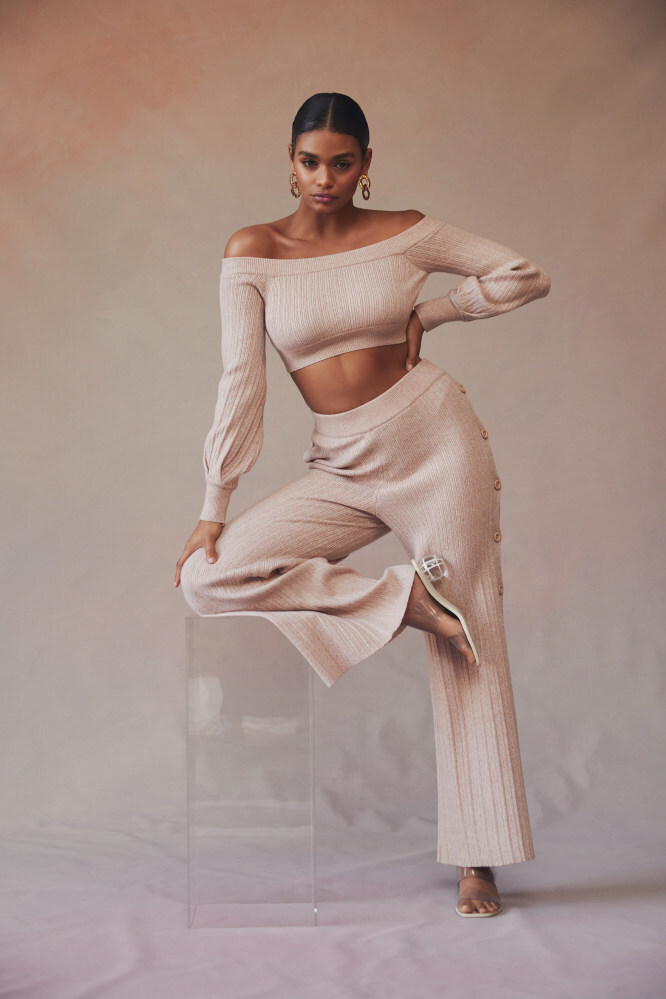 She went far enough, for a while anyway. She began selling her pieces on eBay, and soon enough, Revolve came calling, and became one of her biggest wholesale accounts. Still, Gerona was aware of the inherent challenges in the business; the pieces she was making were one-offs, so it was hard to scale.
She was one of the first designers to introduce the concept of upcycling fashion, and not everyone got it. She had no idea about how to seek out angel investors – or any sort of investor at all.
"Those words didn't exist in my vocabulary," she said. "I'd never met anyone that had an investor before. Mine were my parents, and my boyfriend's (at the time) parents. Then they said, 'No, we're not going to give you any more money.'
"As a young person that had this vision and this passion to do something different, it was very disheartening. But I had liked the freedom of being able to make decisions, even though they were bad ones."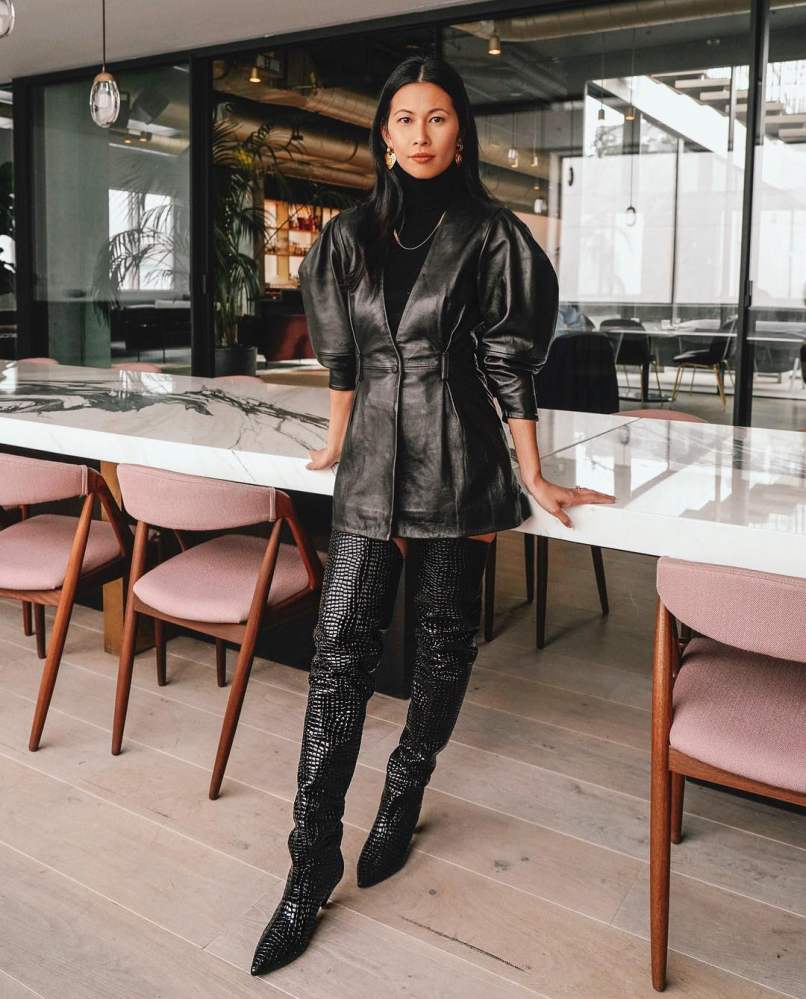 "Ultimately, I did a poor job managing my production and other things. But it was a moment in my life where I learned so much about myself, and really being able to pick myself back up and figuring out the next thing. It's hard to not get down on yourself when you're not doing well."
Gerona found the proverbial silver lining. She met Michael Mente, Revolve's co-founder and CEO, who bemoaned the fact that he couldn't buy any more of Gerona's pieces, but had a proposition for her: he would help her launch a new brand as a Revolve side project. That became the label Lovers + Friends, which remains an integral part of the Revolve line-up.
Revolve hasn't strayed from its earliest objective of democratising fashion; rather than just making the latest looks available at affordable prices to shoppers around the world, the company has also provided a platform for emerging designers, many of whom have bootstrapped their brands (much like Gerona herself did), and can now reach a global marketplace.

Gerona says that her Filipino heritage has also endowed her with a wider perspective.
"Coming from a place like the Philippines, there are a lot of challenges to pursuing dreams there. The single most life-changing thing my parents ever gave me was to move here. I wouldn't have had these opportunities if we hadn't, and I'm always very grateful and mindful of that."