Fashion
Get more with myNEWS
A personalised news feed of stories that matter to you
Learn more
NiK Kacy had nowhere to buy gender-neutral shoes so they founded their own footwear brand that 'that all types of people can wear'
NiK Kacy loves men's shoes but was constantly told to shop in the women's section. 'It was so humiliating,' says the Hong Kong-born designer and activist
'If I couldn't beat them, I'd join them,' they say of the gendered shoe industry, and that's what Kacy did, designing 'all the shoes I ever wanted to wear'
NiK Kacy had felt for a long time that they didn't quite fit in, but never more so until they went out shopping for shoes.
"Every time I wanted to buy a pair of shoes that fit my identity, I was told I was in the wrong section," said Kacy, a Hong Kong-born, Los Angeles-based designer, entrepreneur and activist. "I love men's shoes, but was always told to go to the women's section because of the size of my feet. It was so humiliating."
So Kacy, who identifies as gender-fluid, queer and transmasculine, founded their own eponymous brand featuring the sort of accessories they always wanted – gender-neutral sneakers, combat boots and brogues in sizes that fit across the gender spectrum. They are also working on gender-neutral high heels.
For Kacy, 46, pushing the envelope almost feels second nature. They are a leading transgender rights activist, the creator of Equality Fashion Week and on the board of directors of organisations such as Trans Can Work.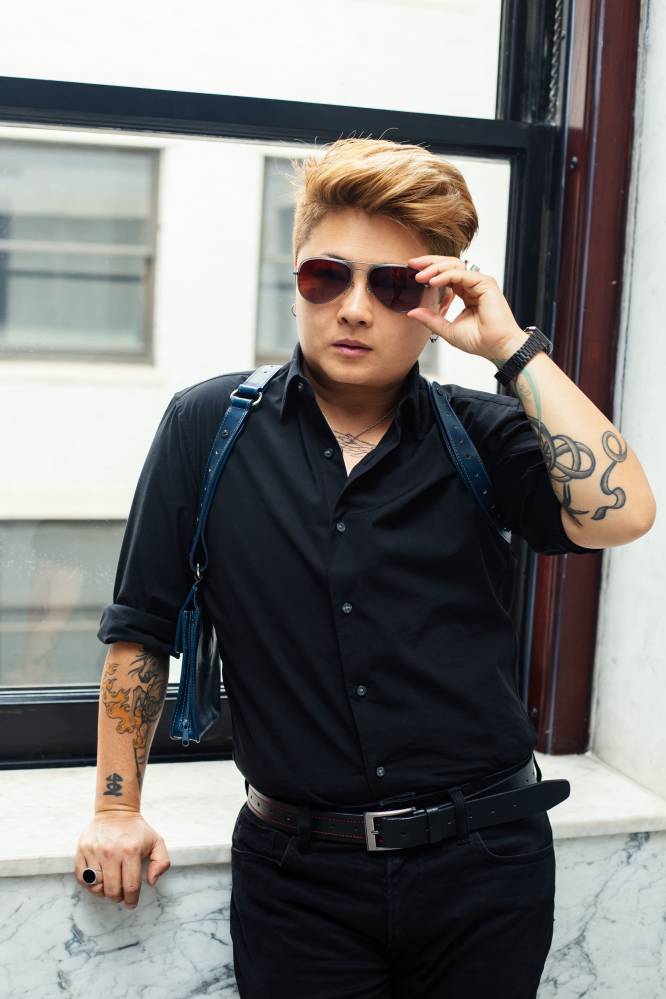 Under Kacy's purview, the 2019 edition of Equality Fashion Week tripled in size over the previous year and was a celebration of "over 150 people of colour, trans, queer and allies performing, doing music, dancing".
"It's a robust production, and 750 people attended. It's a literal platform for people who are under-represented and invisible and who don't get the visibility we deserve, and it teaches them to be proud and to be themselves."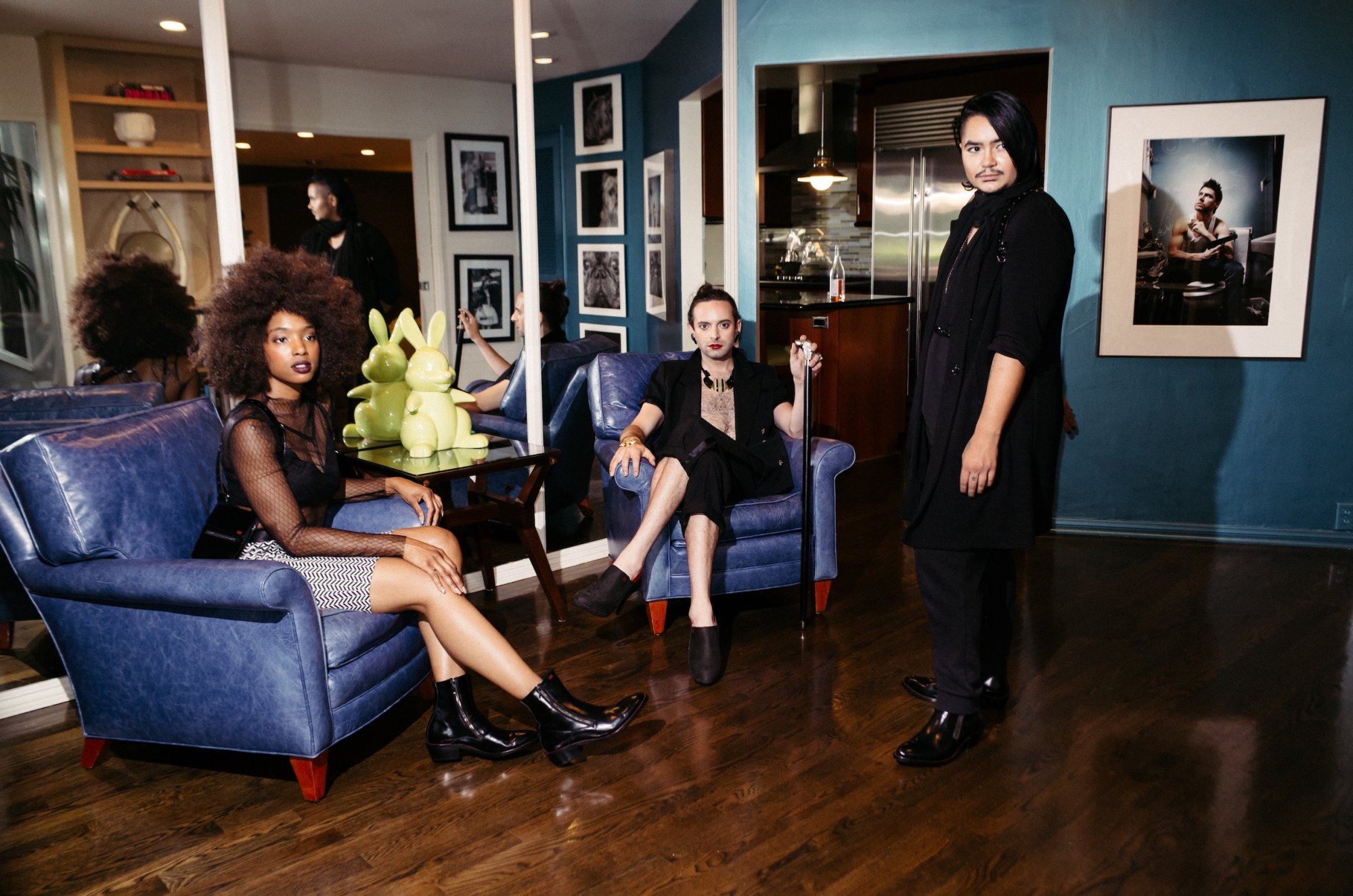 It's something that Kacy can relate to. Assigned female at birth, Kacy remembers "knowing I was in the wrong body" at the age of five. At seven, they emigrated from Hong Kong to Queens, New York with their mother, whose family owned various businesses and restaurants.
Growing up as a young Asian in New York wasn't easy and, for a few years, Kacy had to set aside those feelings of alienation and confusion. 
"I was learning English and trying to fit in with this new environment, and I never had time to deal with that part of me because I was too busy trying to survive as a kid. It wasn't really until high school that I had time to think about it. But I remember mostly living under this cloud of expectation of family and culture. I needed a fresh start, to find myself and become the person I knew I was meant to be."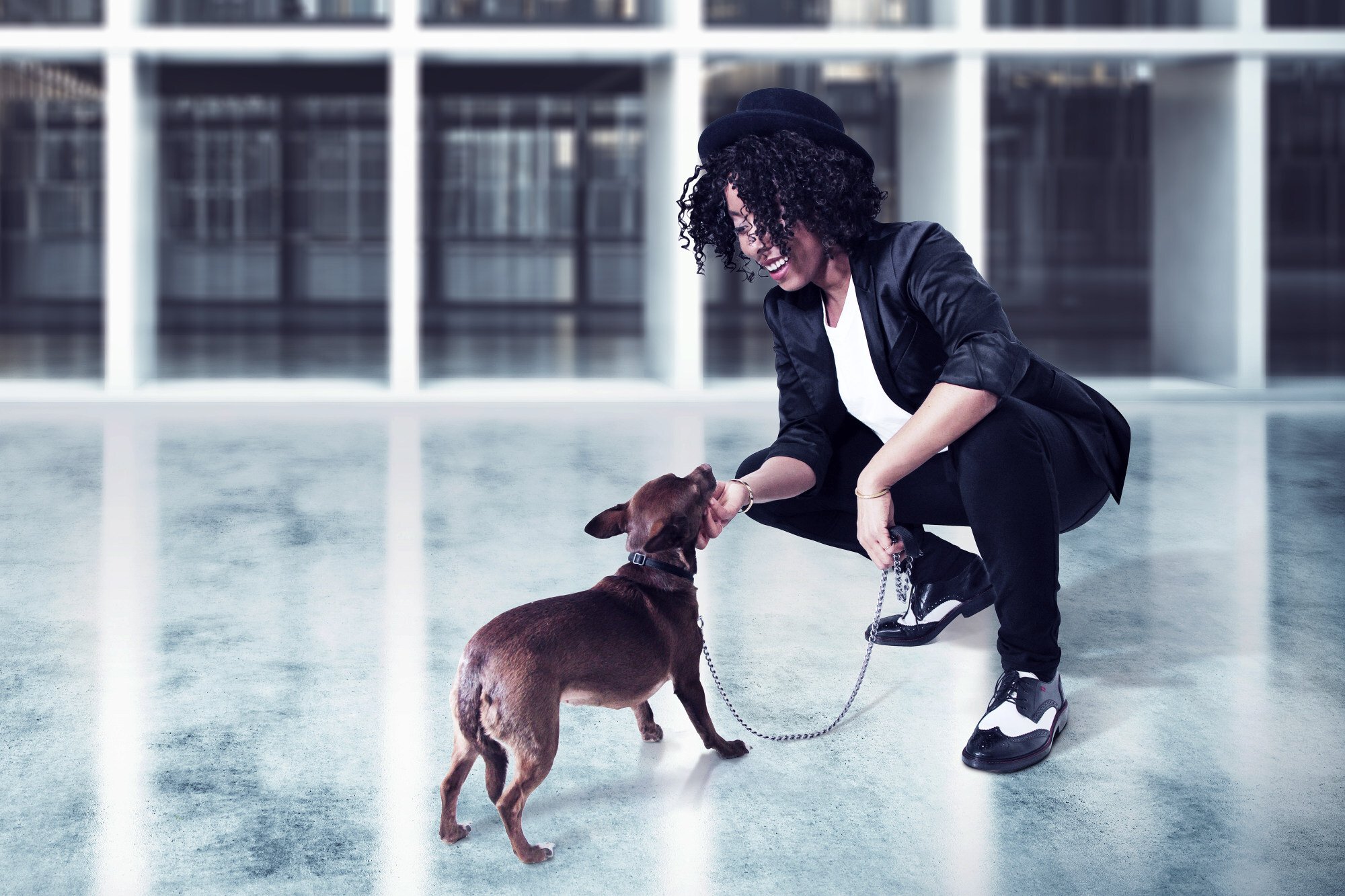 That happened when Kacy moved west to Los Angeles to attend Pepperdine University, where they majored in fine arts and advertising with a minor in international communications. There, Kacy experimented with fashion.
"I felt so much liberation to discover who I am. My whole life, my mum would put me in skirts and make-up and I always looked so sad and pissed off because I knew I didn't want to wear those things.
"My mum is a fashionista, and beautiful. If I was a little girl, she would have been the woman I wanted to be. But when I was in college, I could ask myself, 'Why do I have such strong feelings?' I just really wanted to look like a boy."
Still, Kacy did not transition until they were in their 30s.
"I didn't have any exposure to a role model. There was nothing out there, no resources, that told me it was OK, or what I had access to, so I spent most of my life trying to fit into the lesbian community. I shaved my head. I went through all the phases.
"But still, I never felt like I was myself. It wasn't about sexual orientation. It was about how I saw my own reflection in the mirror, and how I felt, and if those things correlated."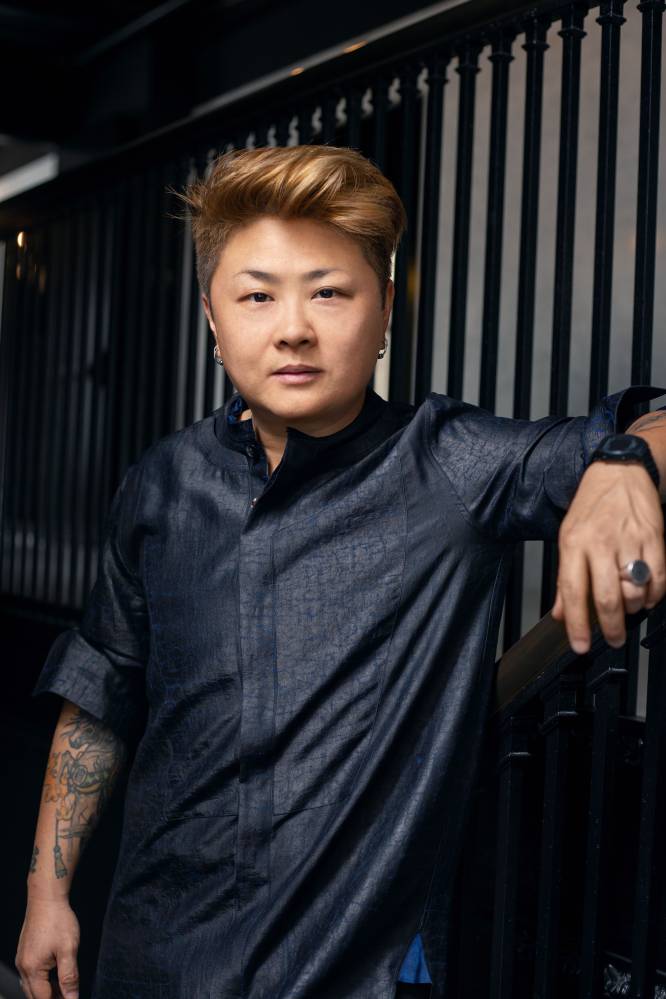 After various advertising and communications jobs, Kacy went to work for Google as a senior producer and, while there, underwent top surgery on the upper part of their body.
"I looked in the mirror after putting on a shirt and it fit me the way it was meant to, for the first time ever in my lifetime. I used to hate shopping because nothing fit my body right. But that day I called my mum crying, telling her that clothes finally fit me, that I look like what I wanted to look like. It was one of the best things I was ever blessed to do."
Kacy wanted to channel that self-acceptance and push it out into the wider LGBT community, and footwear seemed like a good way to do it.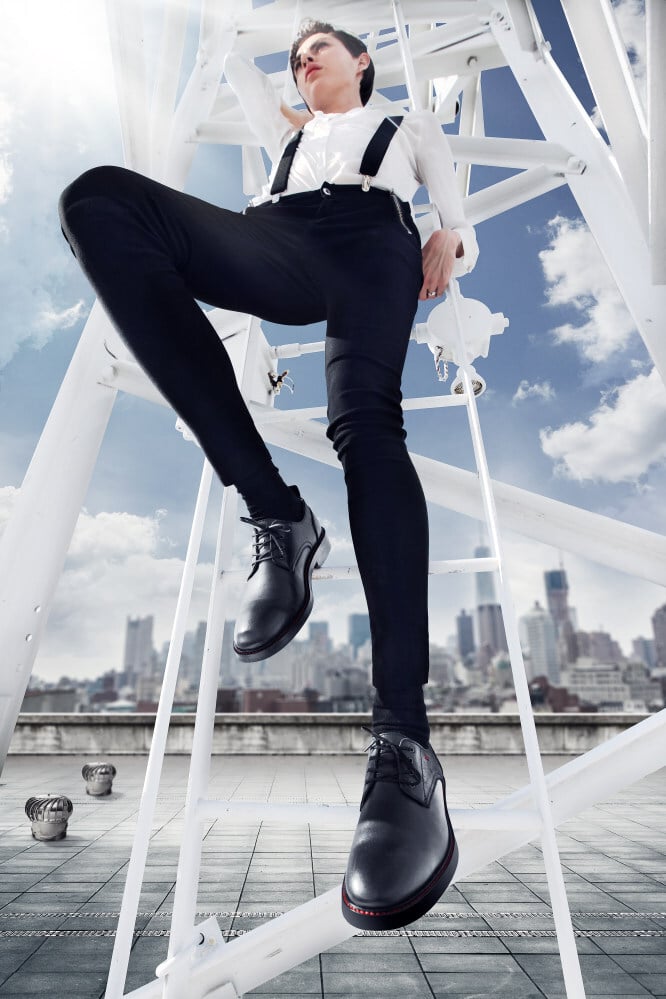 "So, I packed my bags and moved to Europe for nine weeks to go to shoe fairs and factories," Kacy said. "I said to them, 'Why don't you create shoes that are not gender-specific?' There are so many things about the shoe industry that are gendered. But people are [on the gender spectrum], and one day I can wake up and feel one side of the spectrum more than the other.
"So I figured if I couldn't beat them, I'd join them, and I designed all the shoes I ever wanted to wear and shoes for all sexes."
In European shoe manufacturing circles, Kacy wasn't exactly welcomed with open arms. "I had very respected people in the field say to me, 'That's not how you make a shoe.' I faced challenges, not only being different, but also doing something different. When I walked into the factories, everything went silent, people were whispering. It was so rude.
"As an Asian girl, we're conditioned to keep our mouth shut and do as we're told. But I was risking everything I had to do this. So I stood up to them in those factories. I told them, 'This is what I need, do it.'."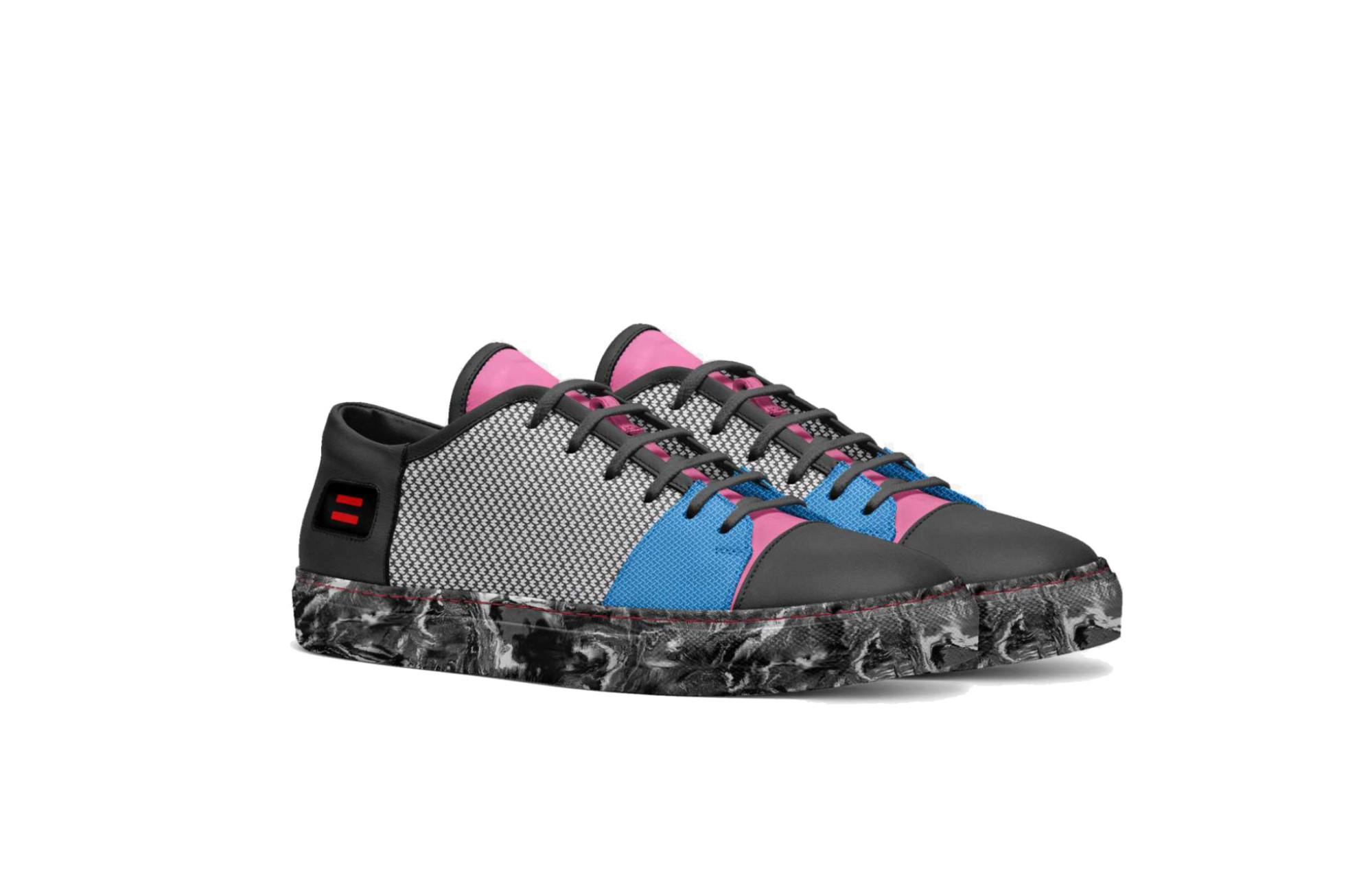 The response to a 2015 Kickstarter campaign was overwhelming, and yielded more than enough to fund an initial production run of "classy and timeless shoes that all types of people can wear". The success of the first offering led to a gender-neutral holster bag, which Kacy said was an alternative to all the other gender-specific bags on the market, which looked like "you were either going to [arts event] Burning Man or were in a biker zone".
Kacy is hoping to use fashion as a way to level the gender playing field, joining the boards of non-profit organisations as a way to make an impact.
"I can help our community via these organisations, spreading the world, educating people to be our allies. Together, we have to change the world so we don't have these issues any more."