Fashion
Get more with myNEWS
A personalised news feed of stories that matter to you
Learn more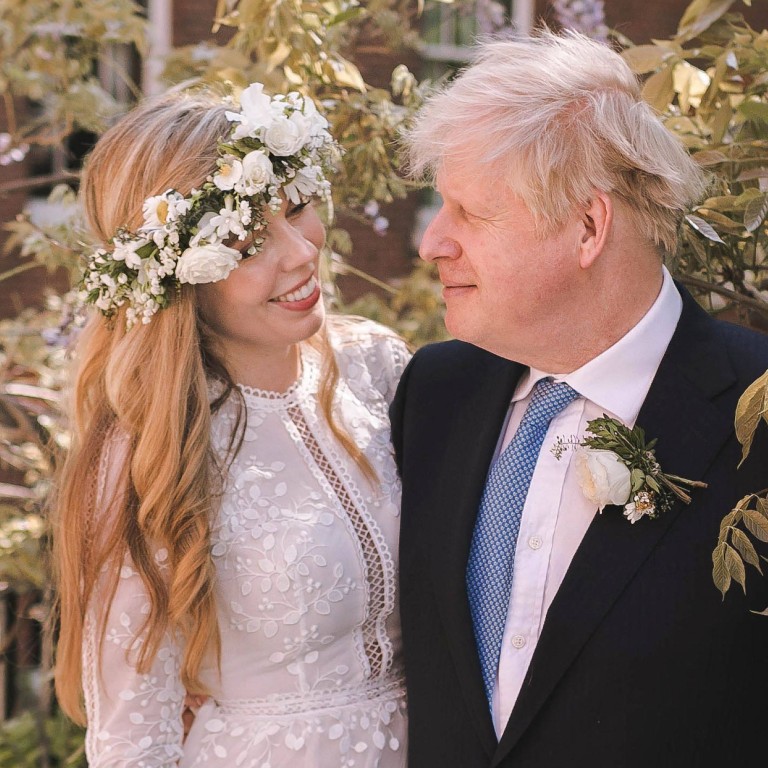 Rent the Runway, By Rotation lead the rental fashion trend in the West, but why isn't it catching on in China?
Boris Johnson's wife wore a rented gown to their wedding and renting clothes is a fast-growing trend in the US and UK, but not in China and Asia
Ownership is important for many fashion buyers in Asia, especially for designer wear or luxury handbags that are increasingly perceived as investment pieces
When news broke in May that Carrie Symonds had married British Prime Minister Boris Johnson in a rented wedding gown from My Wardrobe HQ, the team behind the dress in question were soon fielding hundreds of inquiries an hour from women wishing to follow suit.
Bridal rental makes a lot of sense: wedding dresses are expensive and no matter what a shop assistant may say about alterations, few women will ever wear them again. However, emerging rental platforms in the US and UK are now encompassing a lot of ordinary daywear, too.
I live in London and as of last month, I now regularly meet friends who tell me their blouse is The Row - but on hire for £15 (US$21) a day - or yes their bag is Burberry, but it is only theirs until Friday. Personally, I often rent pieces from independent brands when I want to try the cut and quality before making a purchase, or when I want the sort of showy summer dress that I'll likely get bored of a couple of weeks after I've bought it.
This revolution in the way we shop was started by US platform Rent the Runway and followed by UK-based By Rotation, which launched in October 2019 and quickly became a favourite among the style set thanks to its roster of cult brands and influencer-approved items. Soon, hundreds of other platforms followed suit.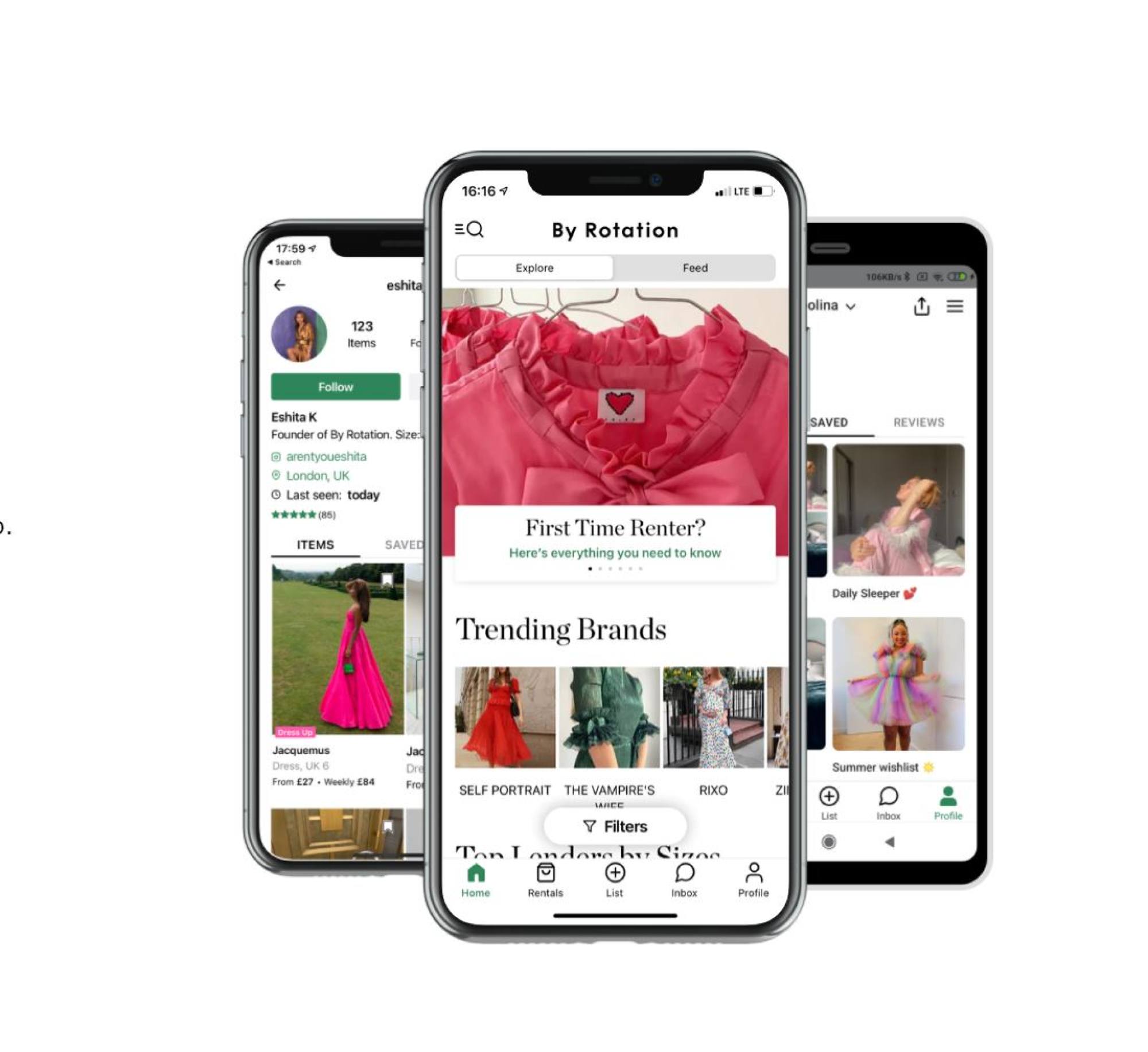 Yes, the pandemic set things back, but many countries are open again and we now know the coronavirus is very unlikely to linger on a piece of clothing. As a result, women are back to renting everyday items like blouses, skirts and summer dresses, wearing them for a week or two and then swapping them for something new.
While this trend has been hugely popular in some countries, it has been roundly ignored in others. Hong Kong and mainland China are two places where rental fashion is very much a work in progress – the platforms exist, but most of them only offer heels and occasion wear, and still feel like a last resort for someone who needs a dress for a formal event, rather than an easy way of having fun with fashion.
"Demand for fashion rental has remained niche and yet to develop in Asia," explains Jane Zhang, an analyst for Euromonitor International. "[Right now], only 20 per cent of respondents in Asia-Pacific are willing to rent items for specific occasions."
There are two main reasons behind this, she says. "Firstly, the concept of shared closet or shared apparel is still rather niche in many Asian markets – even for markets like China, where the sharing economy has been booming since 2015. Though many new platforms or brands have been founded in the past few years, consumers still need more education to make the concept more mainstream, and more effort is needed to identify the trigger points for rental instead of purchasing."
Second, environmental arguments are less effective in Asia than they are in the West. "For most markets in Asia-Pacific, the top-of-mind business model for sustainable fashion is more about second-hand than rental. It's important to remember that ownership is still important for many fashion buyers in Asia, especially for designer wear or luxury handbags. These items are perceived more and more as investment pieces."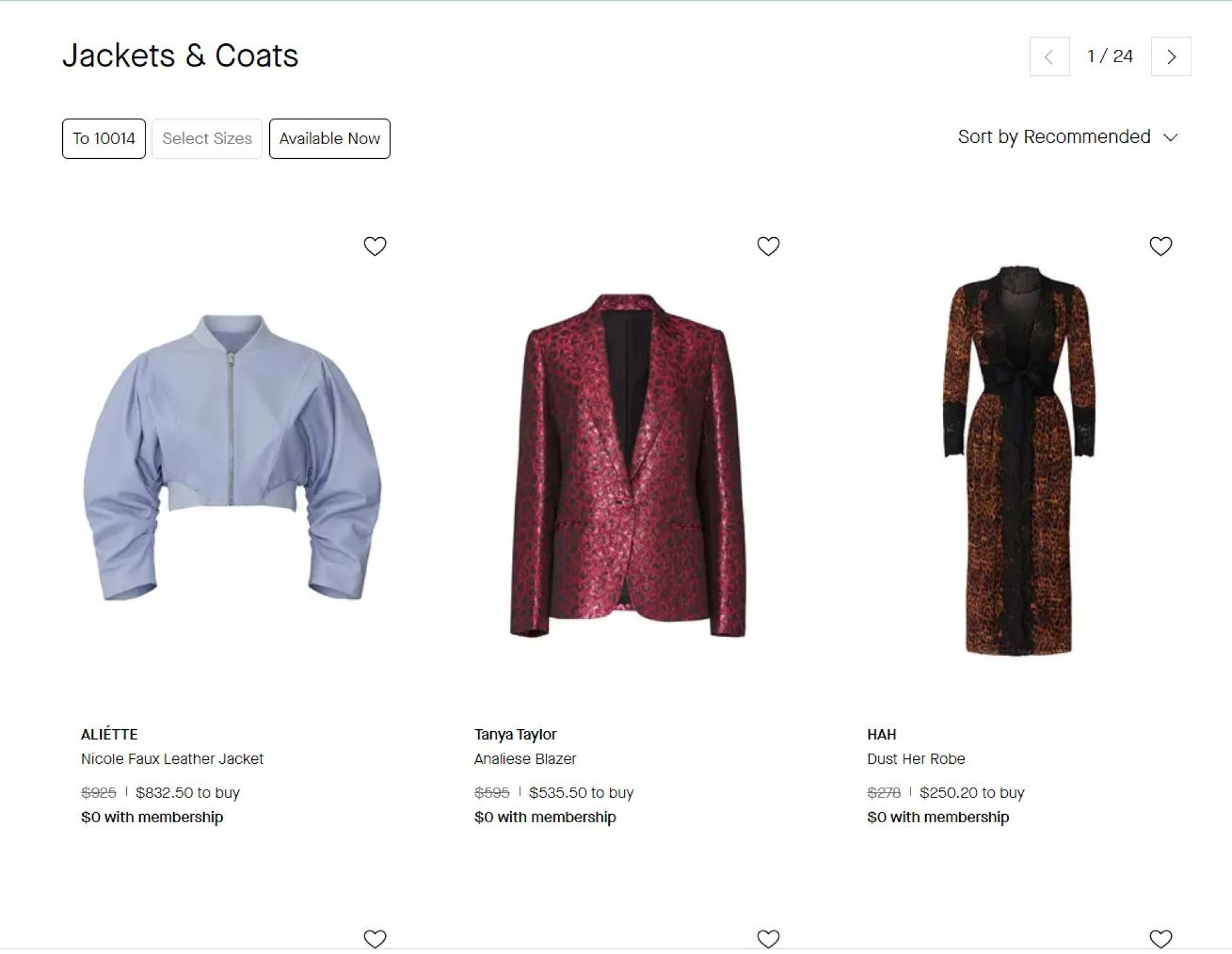 That being so, rental services do offer other positives that are perhaps more in tune with the Asian market. One is that with many city dwellers living in small apartments with minimal wardrobe space, renting clothes is a chance to be experimental and have a seemingly diverse rotation of outfits without ending up with too much clutter.
Another is the democratisation of fashion. China is famously enamoured with designer labels, and status is attached to buying an investment piece. The low cost of rental, however, allows people with more modest incomes to dress as well as their richer peers, with many platforms offering a Gucci suit at HK$300 (US$39) a day or a Chanel bag for HK$180.
Part of the problem, therefore, is simply one of branding. Carrie Symonds is not a particularly beloved figure in the UK, but the fact she opted to wear a rented wedding dress when she could afford to have bought one of her own has already shifted people's perceptions. As a result, rental has rapidly gone from being something people resort to when they can't afford to buy the real thing to a sustainable, savvy and – most importantly – modern choice to make.
A KOL in China who started dressing only via rental platforms would no doubt have the same impact domestically, although given influencers rely on brand money to survive, this remains unlikely. In Britain it took the prime minister's wife to change the conversation – but who could be the Chinese equivalent? Time will tell, but my guess is that no matter how it is delivered, the message is still coming.