Fashion
Get more with myNEWS
A personalised news feed of stories that matter to you
Learn more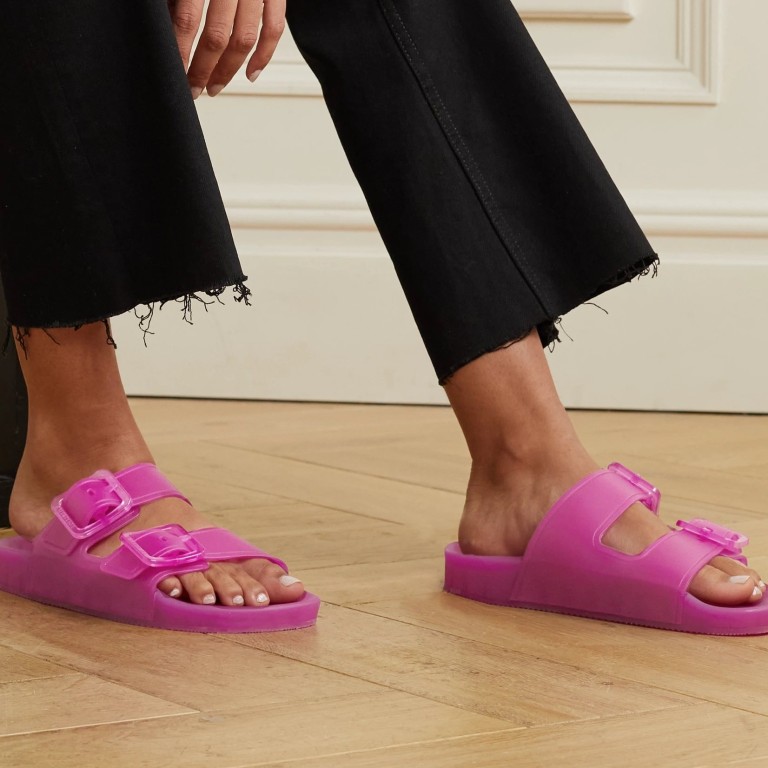 Pool slides are the unlikely footwear winners of the pandemic: celebs like Hailey Bieber love the simple, casual footwear
Shoes, like most fashion trends, went casual during the pandemic, and pool slides are a prime example
Gucci, Valentino and Balenciaga are making luxury versions, and celebs such as Hailey Bieber have been seen in them
Since the pandemic began, the distinction between what you wear in public and private has slowly faded away. Now, it's no longer uncommon to see sweatpants or stretchy shorts on the streets, with a pair of pool slides thrown on.
Slides are a part of the new trend towards casualwear.
"That doesn't mean it always has to look sloppy," according to Carl Tillessen of the German Fashion Institute.
"This is a new way of being cool – by emphasising through your clothes that you actually live indoors, but have just stepped out for a moment," says the expert, who explains that the phenomenon is comparable to when someone puts on shorts in the winter despite the cold.
But slides are not a new fashion phenomenon. Fashion brands such as Gucci, Valentino and Balenciaga have been offering luxury slides for years, while celebrities such as Hailey Bieber have been spotted out and about in the comfy shoes.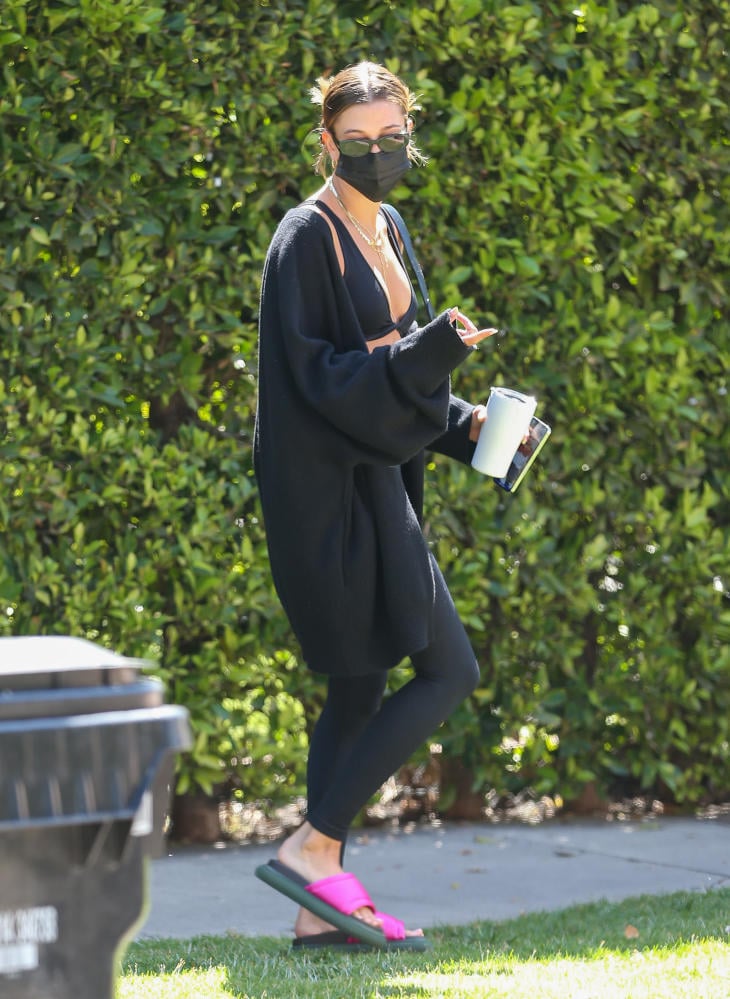 Trend expert Claudia Schulz of the German Shoe Institute explains that it started when trendsetters in the big cities discovered Birkenstocks, which until then were not really considered sexy.
The Adilette shower slides with a plastic bottom from Adidas also experienced a comeback among fashion lovers a few years ago. One possible reason for the popularity is that pool slides are made of rubber or plastic and can handle just about any weather.
But nowadays, you might see flip-flops, Adilettes or Birkenstocks paired with a pantsuit. Tillessen calls this "contrast styling."
With pool slides, you can create a break between the elegant formal and the casual, almost domestic elements of an outfit.
Although slides have remained mostly true to their original form, 2021 has brought a few modifications. "At the moment, there are great versions with rivets or studded with thick pearls," says Schulz. There are also softer padded slides available, she adds.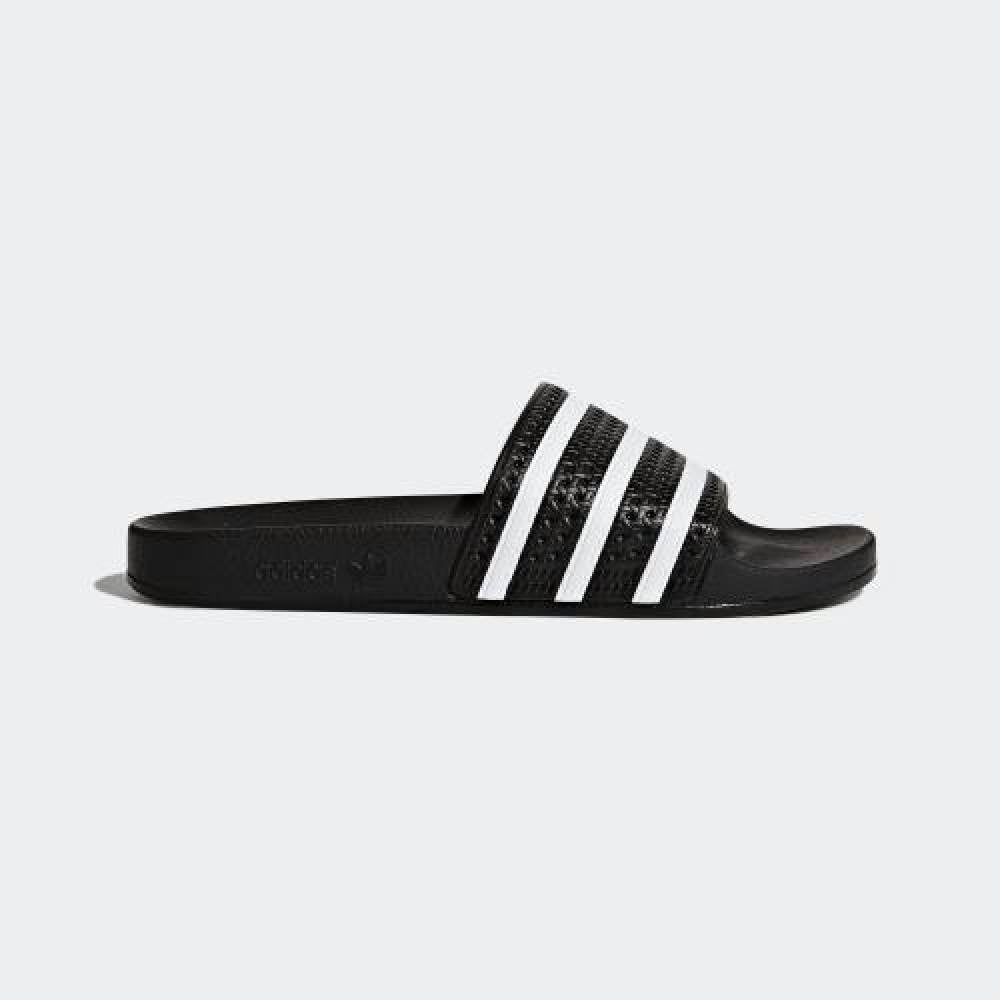 The variety doesn't stop there: Some of the slides remind Schulz of luxury bags, she says, for example higher-quality slides made of Napa leather. Such leather slides work well when combined with a blazer and extra-long trousers.
For men, Schulz observes that bathing slides tend to still be worn less for fashion and more for just kicking around.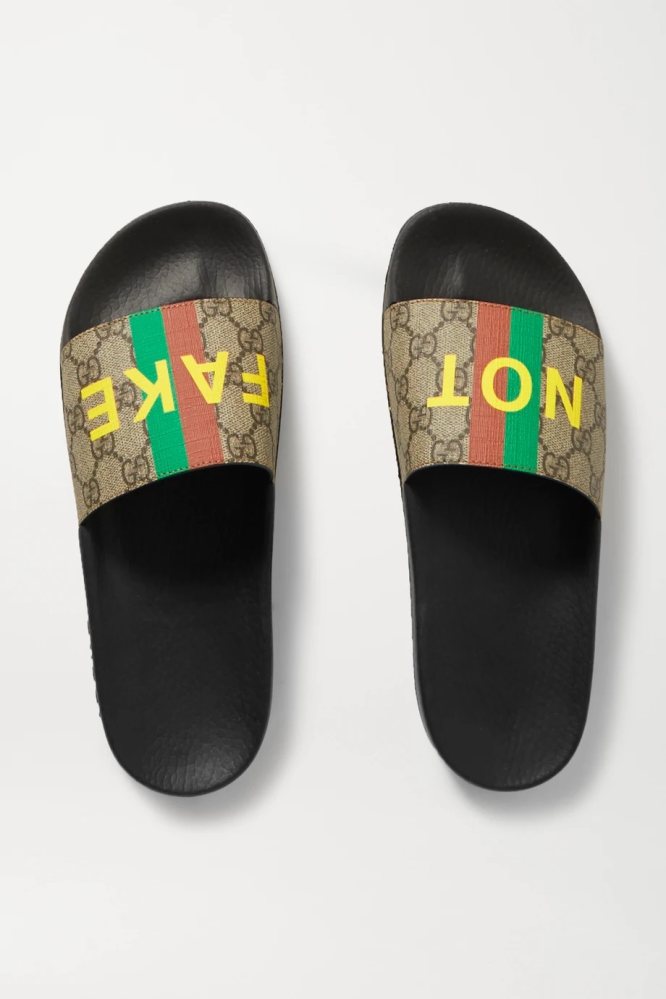 But even wearing socks with slides to be comfortable has become partially fashionable. Then there's the "ugly sandal" trend, which features clunky sandals with thick soles and big, noticeable straps.
For Tillessen, younger people have a slightly easier time with the slide trend than older ones. Schulz, however, disagrees: "I would never say never."
Don't forget: the sneaker has also become a cross-generational fashion piece among young and old.