Menswear
Get more with myNEWS
A personalised news feed of stories that matter to you
Learn more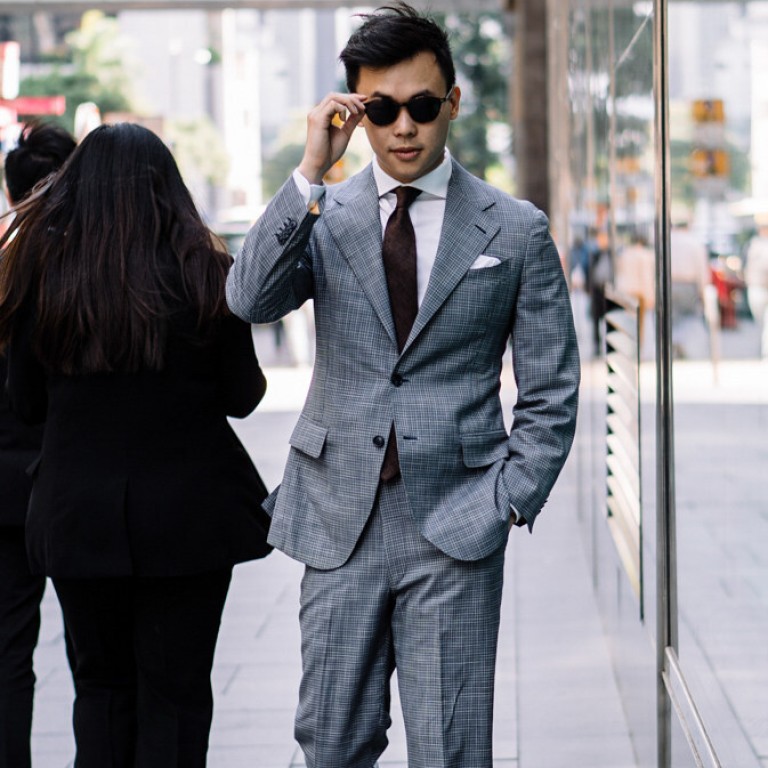 The suit is not dead but it's getting more casual, say tailors amid comfort wear's rise and the demise of Brooks Brothers
The formal suit is not the office uniform it once was, but bespoke and made-to-measure tailors say suits will survive the pandemic that's spurred casual wear
Whether in Hong Kong or London, they report a shift away from sharp lapels and hard edges and towards more casual styling and comfortable fits
The Covid-19 pandemic has brought Hong Kong's world-famous tailoring industry to its knees, says Stanton Ho, co-founder of menswear establishment Refinery. Dressy social occasions have been lost in the dust of lockdowns and social distancing rules. Office rules and dress codes have changed, perhaps forever.
The world is distracted by an unfolding tragedy that has paralysed businesses and upended lives, and stylish formal workwear has been shelved – at least for a while. The tailored business suit, worn almost as a uniform at office meetings and conferences around the world for a century, has lost ground and may be on the way out, especially for younger generations.
Ho and his partners were forced to close their bespoke tailoring Refinery store in Hong Kong's Central district during the pandemic to concentrate on running their online business and flagship store in Tsim Sha Tsui.
"A lot of people in fashion retail, especially tailoring, have taken a big hit," he says. "Even before the pandemic, we were seeing a general trend toward dressing down. Covid accelerated that process. During some of our worst months we saw business drop by 70 to 80 per cent."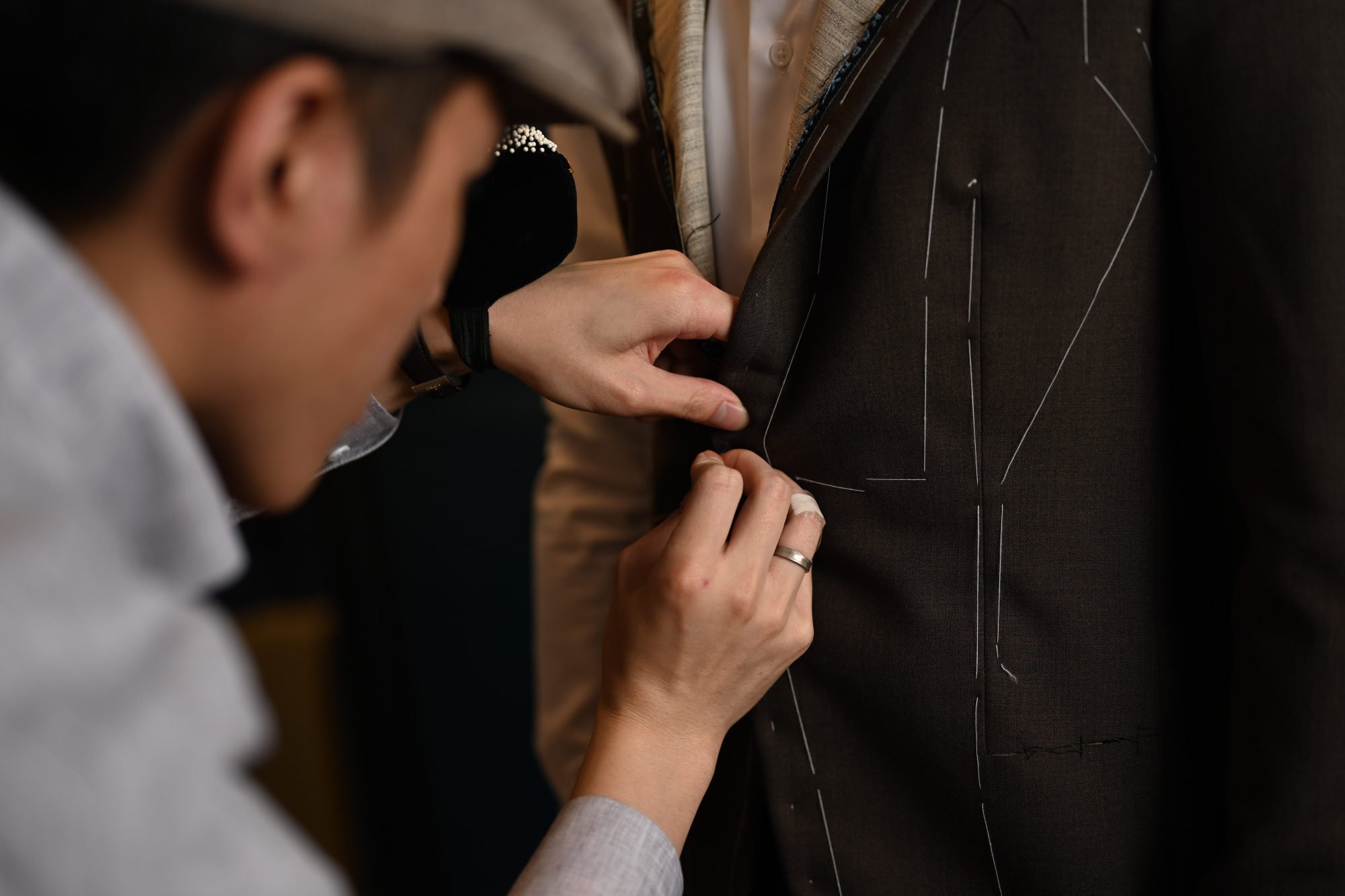 He says the slump has been felt across the tailoring industry, and he knows of many Hong Kong establishments that have been forced to either cut back or close altogether.
More than 95 per cent of Refinery's business is local, he says, and tailors that rely more on visitors than on local trade have been hit the hardest by social changes during the pandemic and Hong Kong's stringent border restrictions.
Once a byword for elegant suiting, the 200-year-old US company Brooks Brothers crashed last year and will relaunch with a more casual focus and a leisurewear line including knits. Another US company Tailored Brands, which operates Men's Wearhouse and JoS. A. Bank, employing 1,800 workers and running 1,400 stores, filed for bankruptcy last year.
In Japan, corporate clothier Aoyama Trading, pummelled by the pandemic, has been forced to reduce the floor space at 400 of its stores and close more than 130, as well as laying off hundreds of employees. Other Japanese clothing firms, such as Konaka and Haruyama Holdings, have been hit equally hard.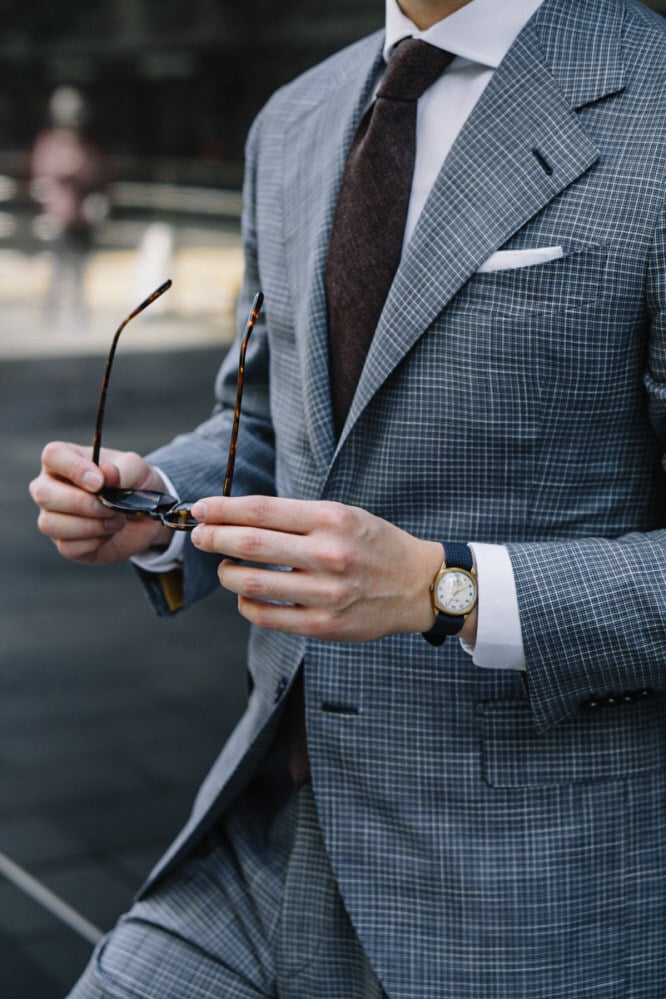 Meanwhile, the Japanese government's "cool biz" energy conservation drive, promoting cooler and more casual office wear, continues to dent the demand for tailored suits.
Lockdowns and the shift to work from home, a coronavirus measure enthusiastically adopted by millions of office workers around the world, have driven the idea of chinos, jeans and even shorts and T-shirts as comfortable workwear.
Casual clothing giants like Uniqlo have seen sales soar this year.
Once mostly worn for work-from-home Zoom meetings, casual wear is increasingly seen behind company office desks and in corporate meetings, even as parts of the world including the US and the UK take tentative steps away from social isolation measures.
It remains to be seen how permanent the pandemic "dress casual" move will be as the world moves on.
Casual Fridays became Casual Everyday during the pandemic. The full force of the Covid-19 virus only struck in 2019, but to many younger workers, a two- or three-piece suit can seem like a relic of a bygone era.
Just as cataclysmic wars have triggered fashion changes, the sweeping disaster of the pandemic has pushed a less formal, easier-wearing aesthetic, and these trends tend to take hold.
After World War I, men's fashions were influenced by a push towards practicality; knee-length waisted coats began to loosen and shorten and shift into shorter jackets. Various forms of the standard tailored business suit then held sway for decades, with an unfortunate segue into safari suits best forgotten. A century after the Great War, the disruption and mayhem of Covid-19 has ushered in a new age of relaxed dressing to suit an unsettled world.
Still, Roshan Melwani, managing director of the famed Sam's Tailor establishment in Tsim Sha Tsui, believes the sheer authority and address provided by a suit is not something that can be easily dismissed.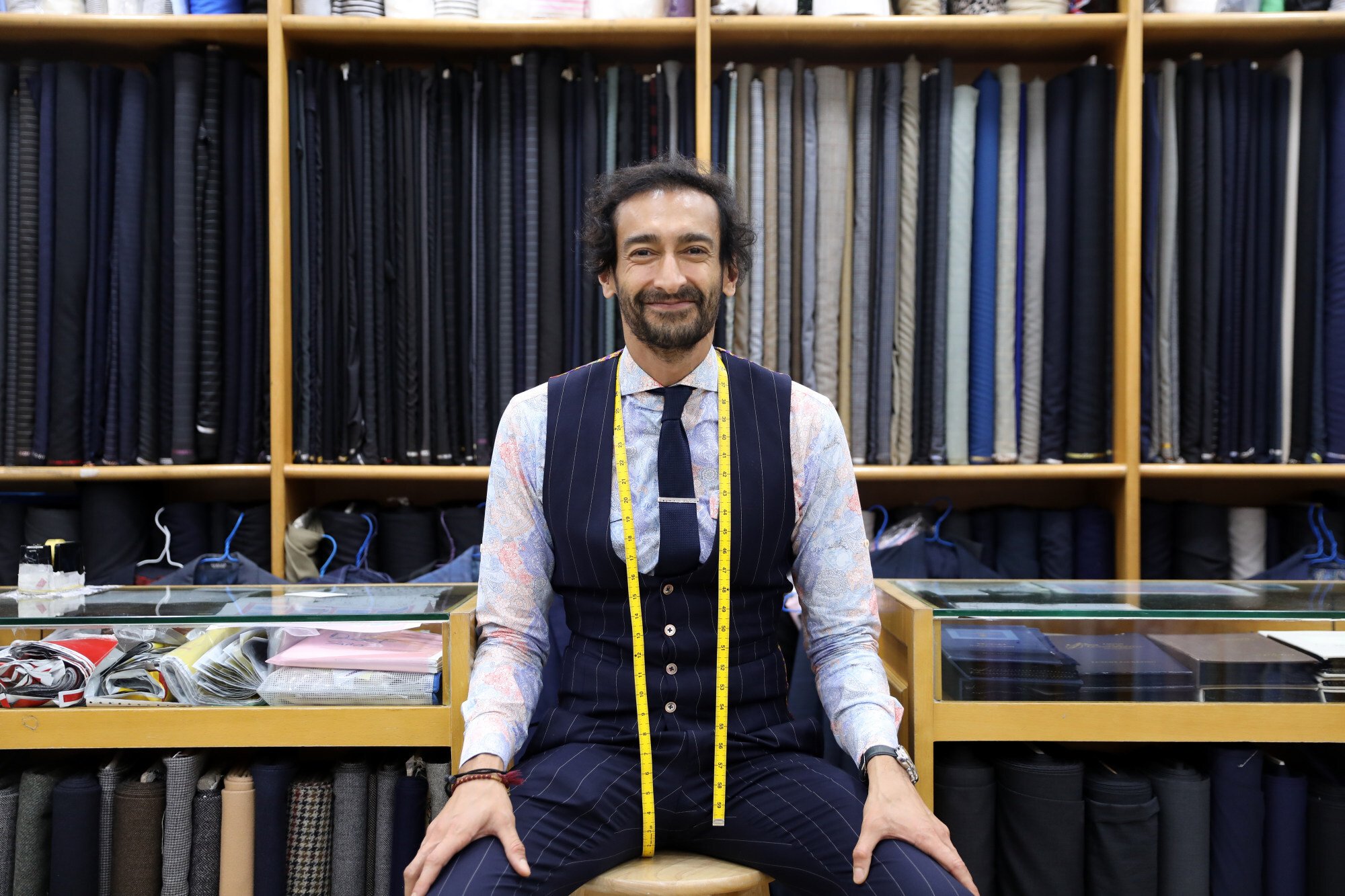 Sam's Tailor has been operating since 1956 and has a list of celebrity clients – including US presidents such as Bill Clinton and politicians such as Sarah Palin, film stars such as Russell Crowe, singers such as Rod Stewart, and former tennis star Boris Becker.
The pandemic has curbed the travels of the rich and famous who once dropped by to be fitted for a bespoke suit or two at Sam's in Tsim Sha Tsui, but Melwani says the store now offers a DIY online fitting service which works well, and if there's any problem the garment can be returned and altered, with Sam's picking up the courier costs.
"I get six, seven, eight Zoom calls from clients every day," he says, sure the world will return to the tradition of tailored suits for everyday business meetings in the fullness of time. "Yes, the future is rosy."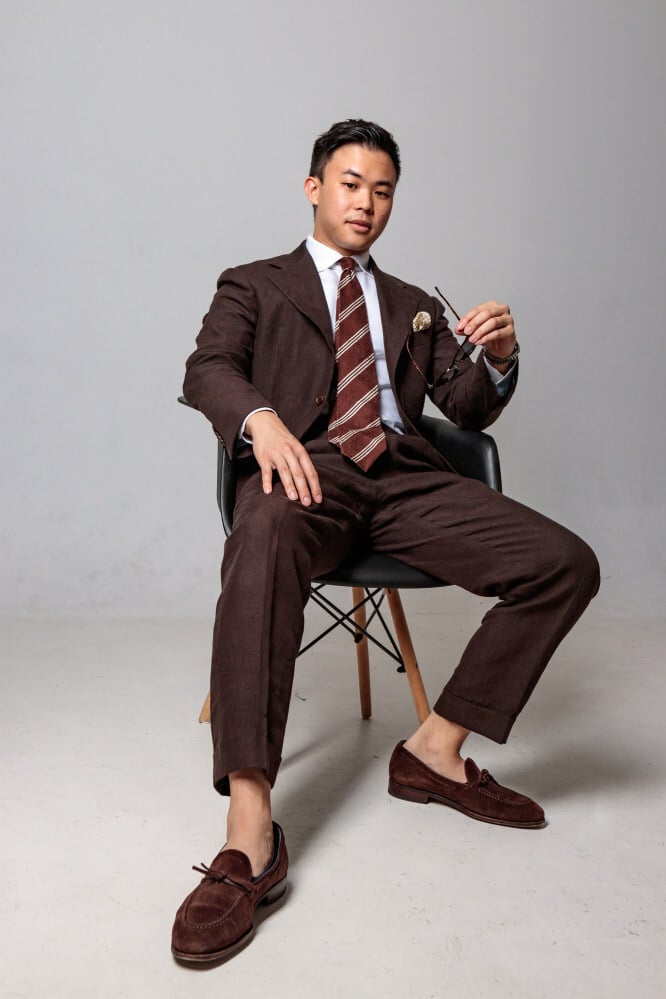 Ho says that men's business suits have evolved over the decades to flatter men's physiques, to make chests look bigger, waists look smaller and to camouflage middle-age spread.
It's widely accepted that portly men like former US president Donald Trump look far slimmer and more appealing in a business suit than they do in a golf shirt and jeans.
Even so, the clean lines of the formal business suit or lounge suit, with hard-edged lapels and sharp shoulders, are blurring and softening in the current age of casual wear.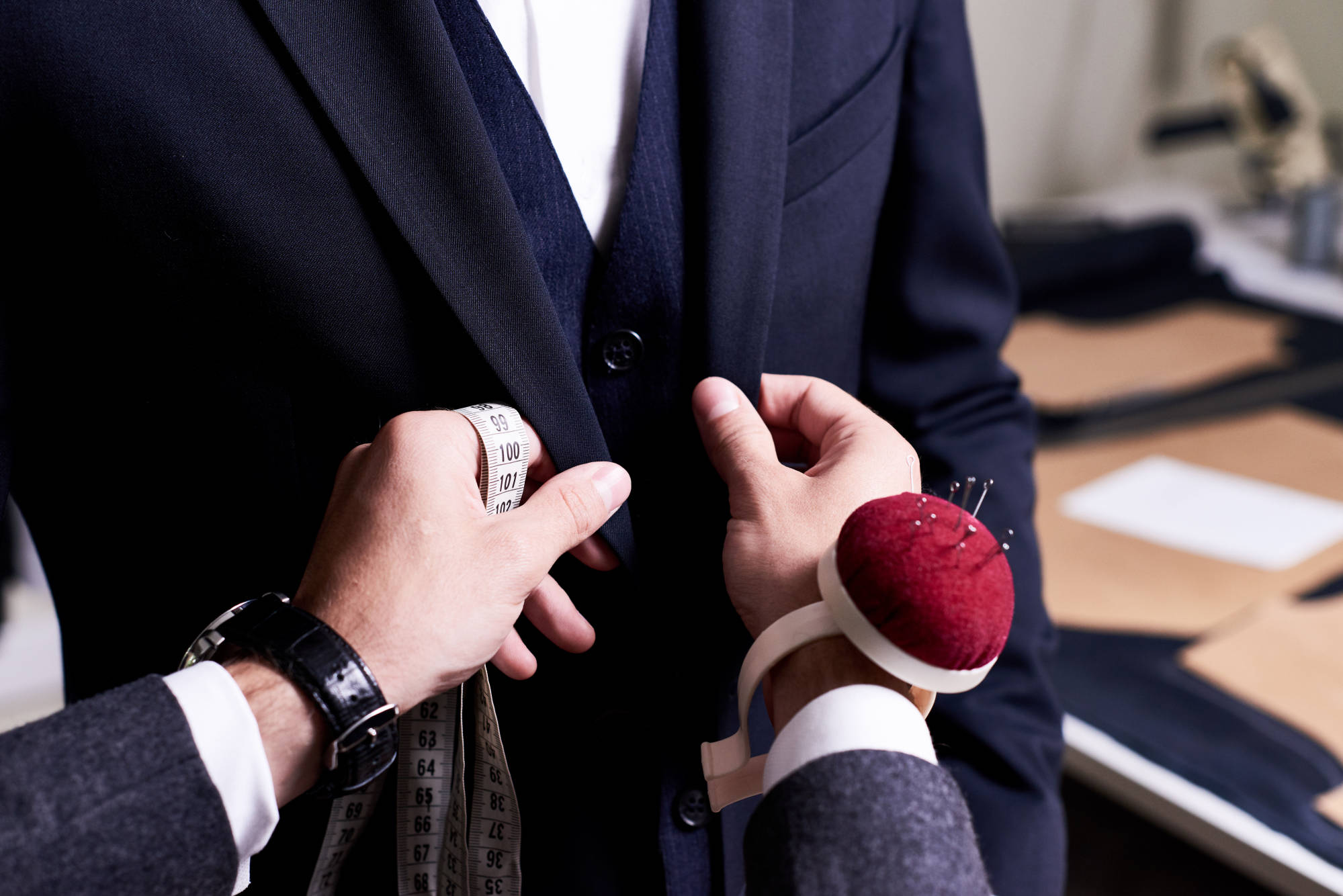 Dean Cook, head of menswear buying at British fashion retailer Browns, says there will always be a demand for well-made tailored suits and separates, even if they're worn without formal shirts and ties.
Browns has recently launched a made-to-measure tailoring service in partnership with Ermenegildo Zegna, and the retailer is concentrating on separates for a softer and more leisurely style.
"We have noticed that the customers who always bought a suit from Zegna and Tom Ford are now buying separates from the same brands because they trust them," Cook says. "The brands are also aware of this and have diversified their offer, appealing to a customer who is maybe working from home with the necessity for something smart but with a different aesthetic."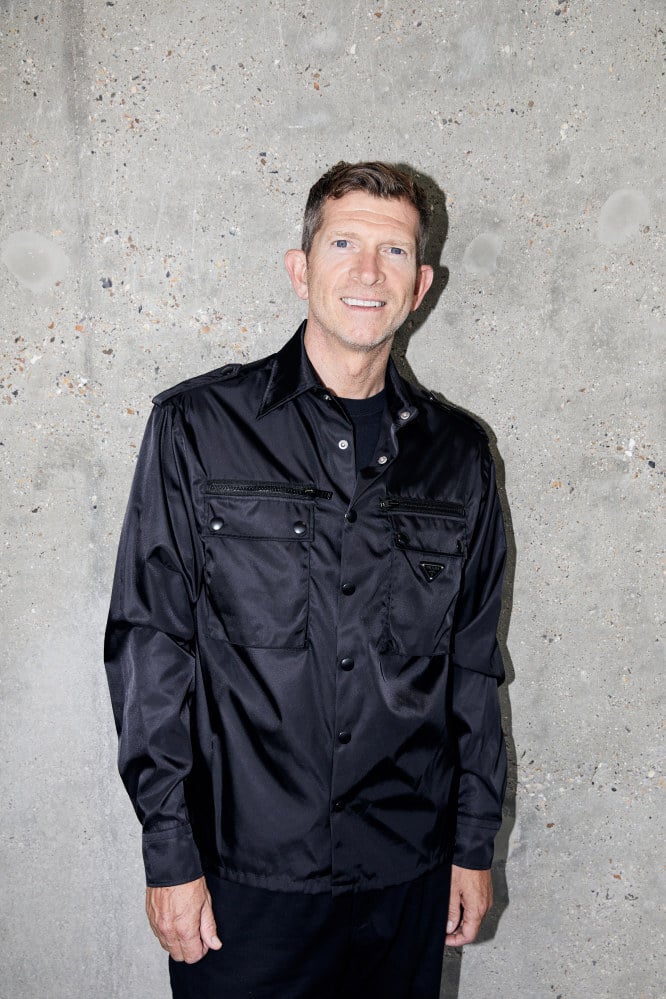 Designers are looking to softer tailoring lines, travel suits and casual suits with more give that can be worn easily, Cook says.
"We saw a new direction when it comes to tailoring from the high fashion brands in refreshing colours during fashion week," he says. "This was noticeable at [menswear trade show] Pitti, where we saw a lot of travel suits and casual suits that have more stretch and are easier to wear."
He adds that, in general, the trend in men's suiting is for "less structured tailoring", and notes that "comfort is now key".
For his part, Melwani is adamant the formal suit is here to stay and he blames border restrictions rather than changing tastes for the current slump in tailoring.
The suit is still the king of men's wardrobes, he says, and the demand for bespoke tailored clothing will come roaring back once pandemic restrictions are lifted and the world returns to life as normal.
"The suit is not dead, people have been saying that for many years, and it's not dead," he adds. "People still want to wear suits, they still wear suits."