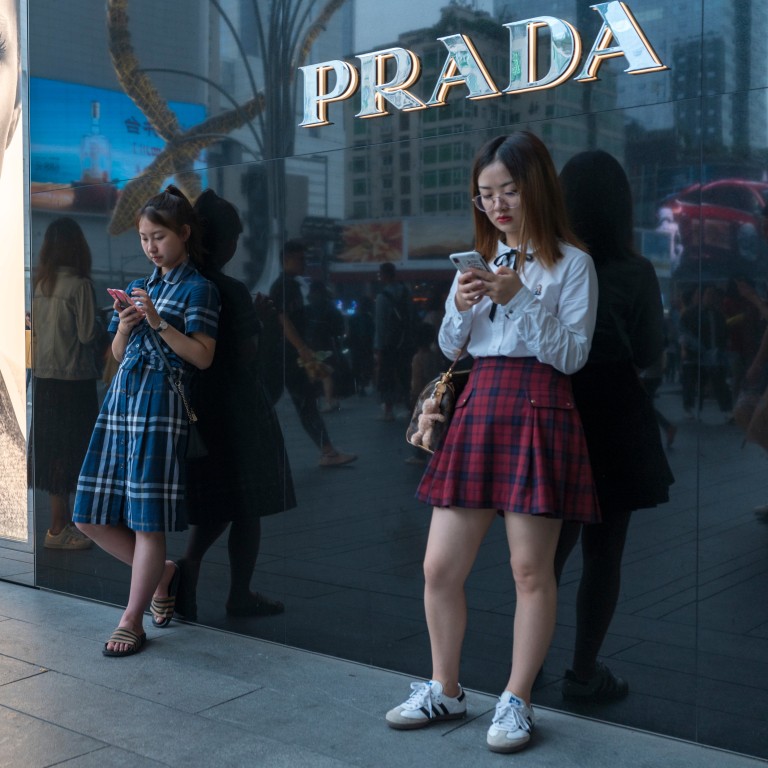 China to be the biggest luxury market by 2025, say consultants, after Chinese spending in sector doubled from 2019 to 2021
Sales of luxury leather goods, fashion, jewellery and cosmetics are surging in China and on track to exceed those of all other markets in three years, Bain says
In 2021 more than a fifth of global consumer spending on luxury goods was in China, driven by online spending and duty-free shopping, the consulting firm says
Around 21 per cent of global consumer spending on luxury goods in 2021 came from China. According to Bain & Company, the Chinese are expected to become the world's largest luxury market by 2025.
Categories of luxury goods grew at different paces in the Chinese market last year. Leather goods grew the fastest, with a growth rate of about 60 per cent, followed by fashion clothes and jewellery.
Duty-free shopping in the southern
Chinese island province of Hainan
spurred the growth of the country's luxury market, with about 95 per cent of Hainan's duty-free sales coming from personal luxuries last year. More than half of the goods were luxury brand cosmetics, stated the report.
In 2021, China's online personal luxury sales increased by about 56 per cent. This is faster than the offline stores – the conventional and primary distribution channel for the luxury industry.
"Overall, we expect Chinese consumers' personal luxury purchases to recover to pre-Covid-19 levels between the end of 2022 and the first half of 2023," said Xing Weiwei, a partner at Bain & Company and co-author of the report.
Additional reporting by Xinhua