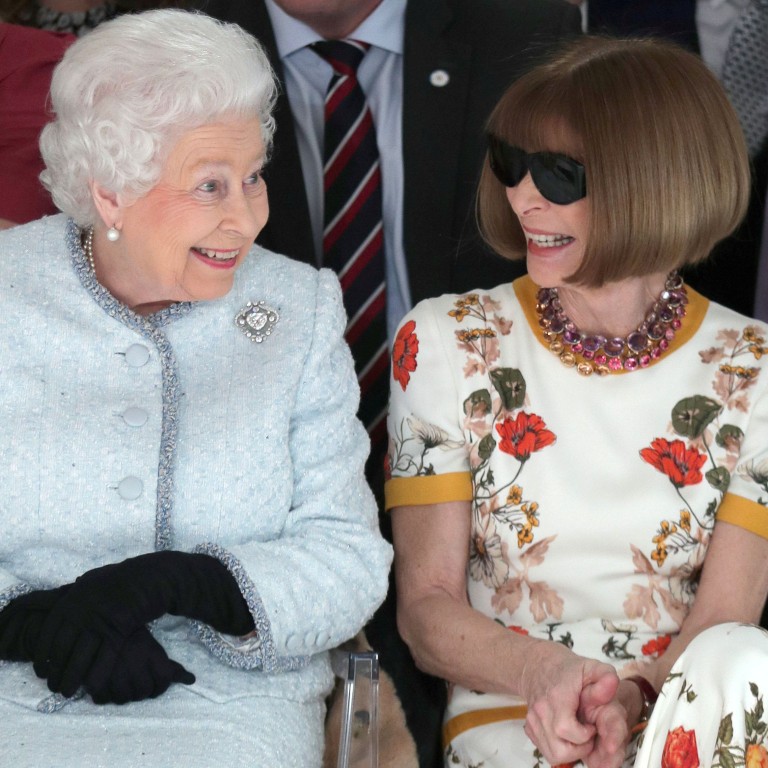 Anna Wintour's biographer says the Vogue editor-in-chief and Met Gala host is nothing like The Devil Wears Prada character based on her
Only one other book has ever been written about Wintour, Vogue editor-in-chief and the most powerful person in fashion, if you discount The Devil Wears Prada
Amy Odell, who interviewed more than 250 people for Anna: The Biography, reveals a determined leader and loving mother who sees her philanthropy as her legacy
Anna Wintour, the legendary editor-in-chief of American Vogue, is the most powerful person in fashion. She has been at the helm of the magazine since 1988, and in 2012 was appointed artistic director of Condé Nast, the publisher of Vogue and other glossy magazines such as Vanity Fair and GQ.
Wintour
is the rare editor who has reached A-list celebrity status – at least in the rarefied world where fashion, entertainment and culture intersect. This is thanks in no small part to her ability to straddle those worlds with unparalleled aplomb.
Anna: The Biography, written by journalist and author Amy Odell, charts the rise of the British-born editor, who still exerts outsize influence on fashion and beyond after more than three decades at the top.
When Odell, who started working on the book in 2018, had to explain to her "non-fashion" friends who she was writing about, she only had to mention the 2006 hit movie
The Devil Wears Prada
, starring
Meryl Streep
as the all-powerful editor of a fashion magazine, for them to figure out who Anna Wintour was.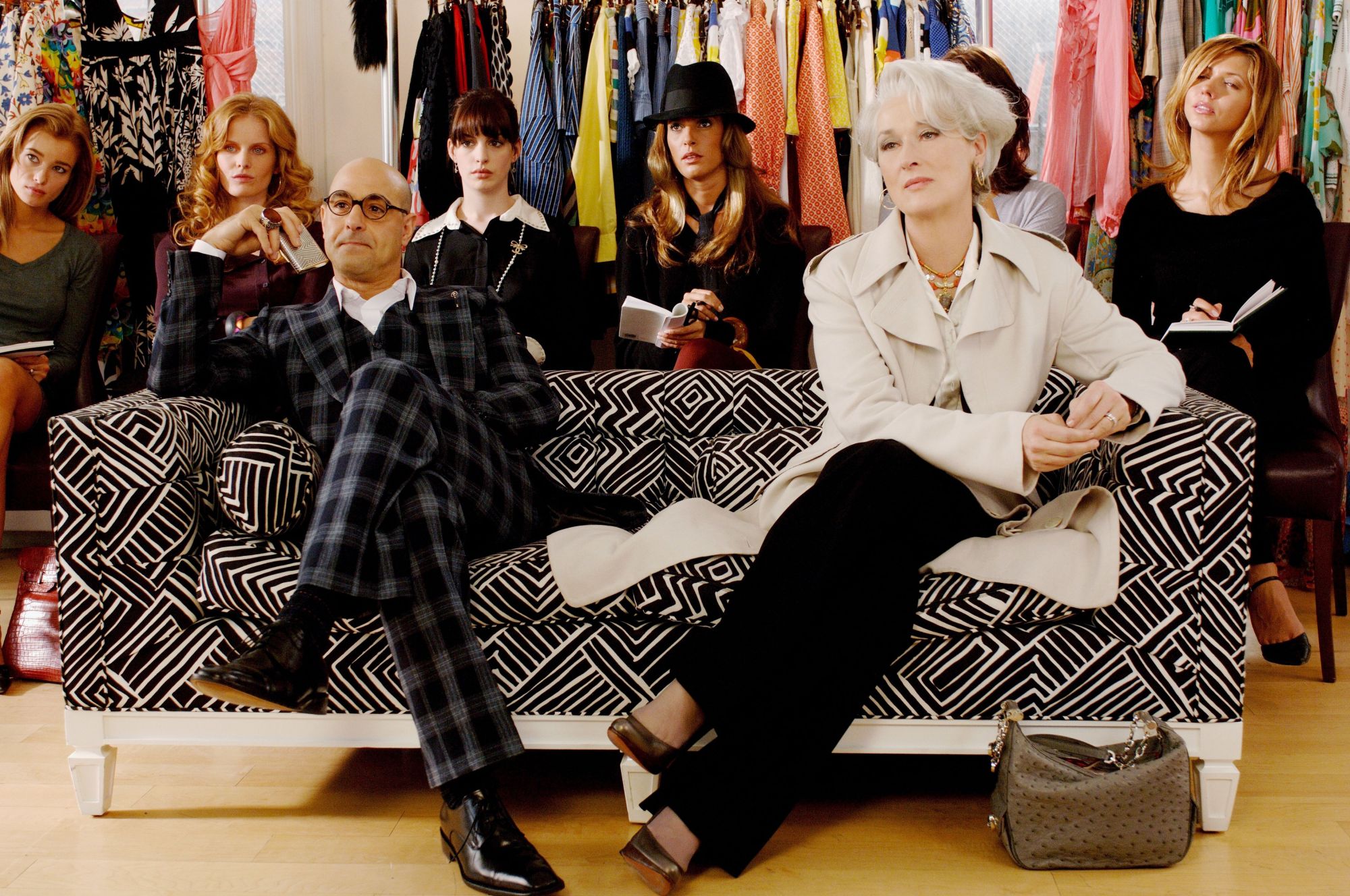 The book that the film is based upon, written by Wintour's former assistant Lauren Weisberger, has become a cult classic and one of the things that cemented Wintour's fame as a global figure.
"If you want to know who that character in The Devil Wears Prada really is you should read this book," says Odell in a recent interview from her home in Westchester County, outside New York. "[The Devil Wears Prada] is a pretty one-dimensional view of Anna. I was surprised to hear some of the ways in which she is that Meryl Streep character and the ways she isn't."
Played by Streep, icy editor Miranda Priestly doesn't think twice about flinging her coat at her assistants without even acknowledging them.
"That's not who Anna is," says Odell. She agrees that Wintour can make people around her "tense about pleasing her and making everything perfect for her" but says she is also someone with specific manners who will tell celebrities off for using their phones at the Met Gala. The gala is
the glamorous party
she hosts every year to raise funds for the Costume Institute at the Metropolitan Museum of Art in New York.
For
Anna
, the only biography published on Wintour besides the 2006 book
Front Row: Anna Wintour: What Lies Beneath the Chic Exterior of Vogue's Editor in Chief
,
Odell interviewed more than 250 people, from A-listers like designer
Tom Ford
and tennis player Serena Williams to long-time friends and former colleagues.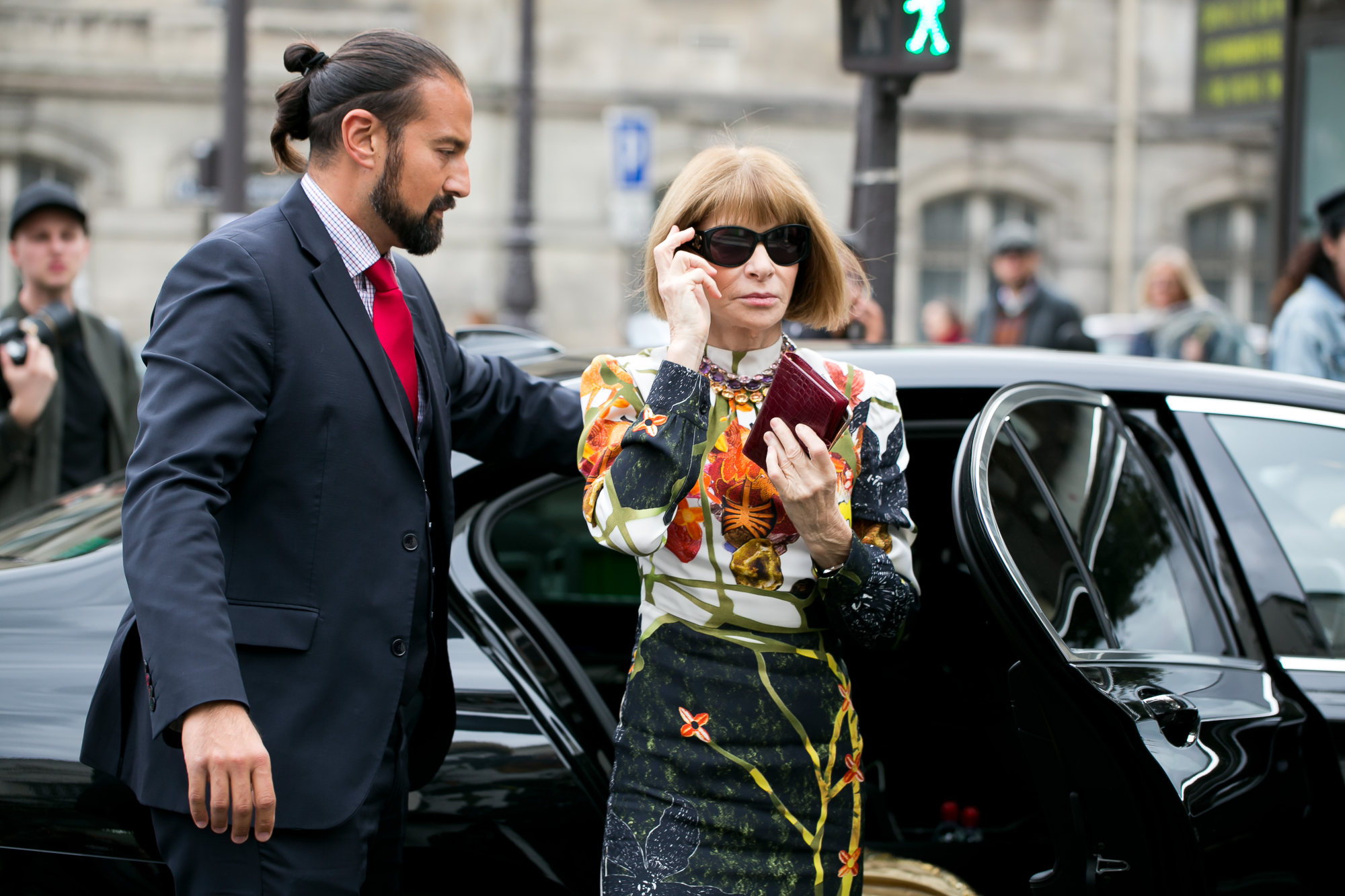 Wintour didn't speak with the author, but when she got wind that a book about her was in the works, she asked her team to send Odell a list of names to interview, allowing people who had been wary of speaking to the author and "had hung up on her" to talk freely.
But what makes Wintour worthy of the biography treatment and why is everyone in fashion so obsessed with her? According to Odell, it's her incredible success.
"If you think about businesspeople in general, there's almost nobody who has had the longevity she has had," she says. "
Jeff Bezos
, for instance, has been at Amazon for 27 years. Anna Wintour has been at
Vogue
for 34 years.
"She's also been someone who is widely considered the most powerful person in fashion probably for that whole time. That said, she's in this very public position but has remained an enigma. It's what has made her so fascinating."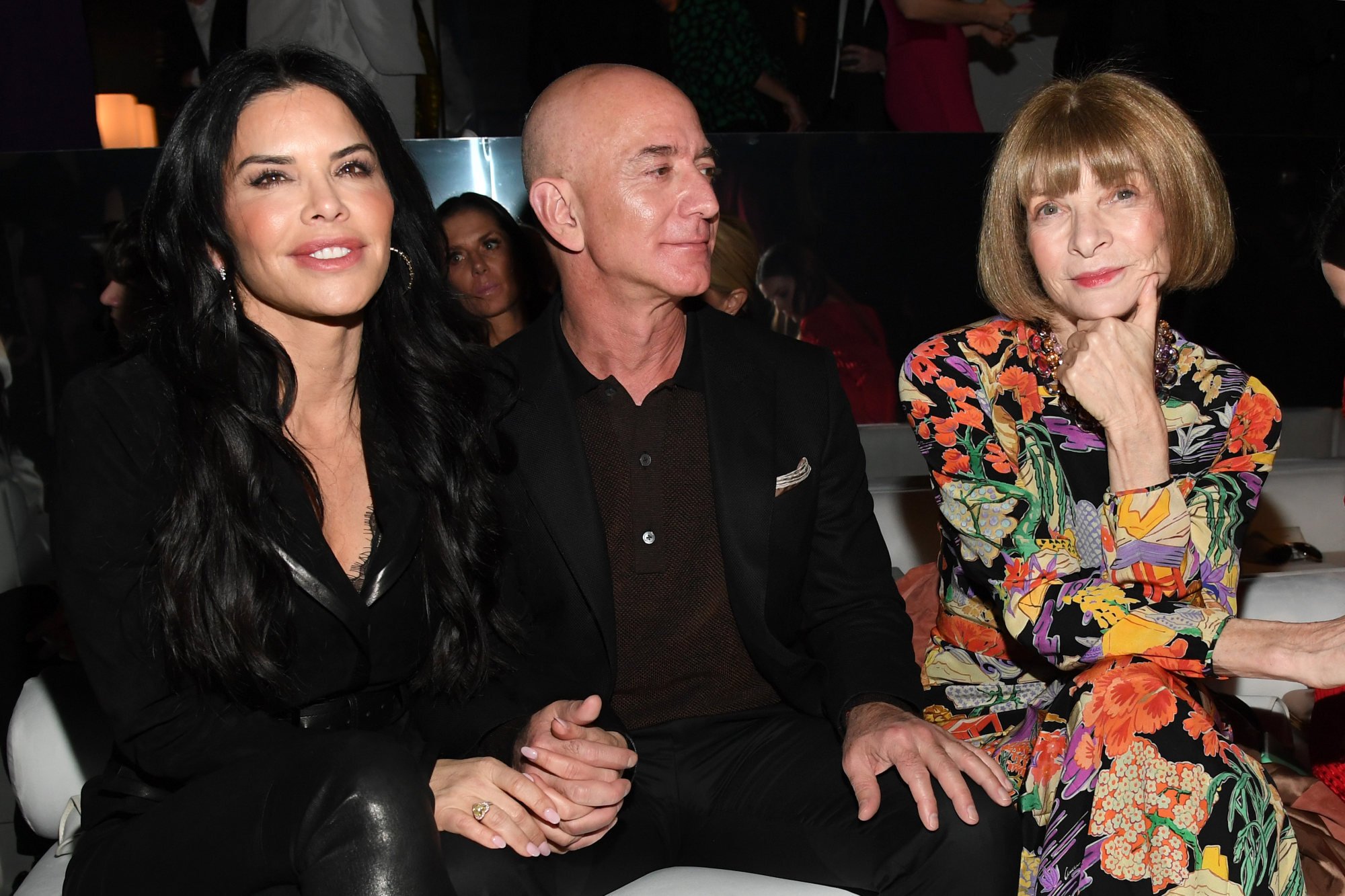 It's easy to dismiss Wintour's influence as residing in her ability to tell the world what's in and out this season, and which "investment pieces" you should add to your wardrobe (these days, people have Instagram and
TikTok
for that). Wintour's reach goes far beyond that and is what Odell calls "power brokering behind the scenes".
Wintour has done much more than edit a magazine; she has advised CEOs on designer appointments, raised funds for politicians such as former US president
Barack Obama
and Hillary Clinton, and given advice to designers seeking financing.
She has transformed the role of an editor into that of a full-fledged CEO, and her power shows no signs of abating in spite of the dramatic changes the media industry has undergone in the past three decades.
"Going into the book in 2018, I was under the impression that her power had weakened for various reasons, one being that in the '80s and '90s, when she started at Vogue, if you wanted to know what was going on in fashion as a consumer you had to look at Vogue; today you don't at all," says Odell.
"But while writing the book I learned that many people are very loyal to her and do like her – which is not to say that her mistakes are ignored or glossed over."
Some of those mistakes came to the fore in the summer of 2020, when Wintour, like other Americans, had an awakening to racism after the killing of black man George Floyd by a white police officer in Minneapolis, Minnesota.
"As the editor-in-chief of Vogue, she has a responsibility to be attuned to these issues," says Odell, who recalls how Wintour sent a memo to her staff apologising for the lack of diversity in the pages of Vogue and among her team during her editorship.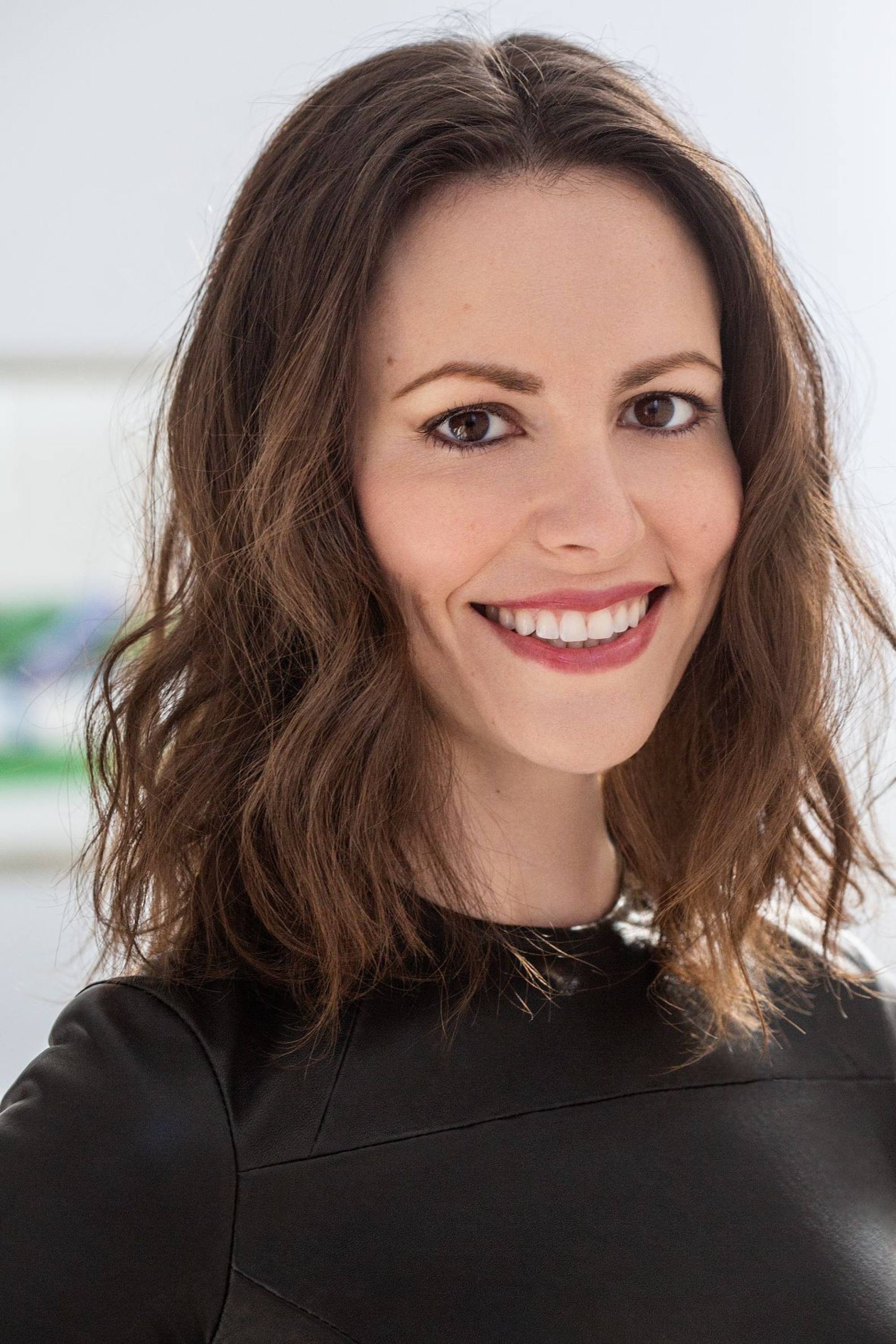 Odell brings the enigmatic Wintour to life when she writes about her early days in London, highlighting the influence that her father, Charles Wintour, who was editor-in-chief of the newspaper Evening Standard in London, had on her career.
Her portrayal of Wintour, who was famously dubbed "Nuclear Wintour'' by the British press during her short-lived tenure as editor-in-chief of British Vogue ("Wintour of Our Discontent", another headline read), reveals a determined and tenacious leader but also a loving mother and loyal friend.
"I was surprised that she wants her legacy to be as a philanthropist versus a magazine editor, and that she takes her dog out in the middle of the night if he has to pee, or that she changes her grandchildren's diapers," says Odell.
"And her Mastic life, this large estate, where she walks through every weekend and looks at all the plants." (Mastic is a town in Long Island, New York, where Wintour has a country home.)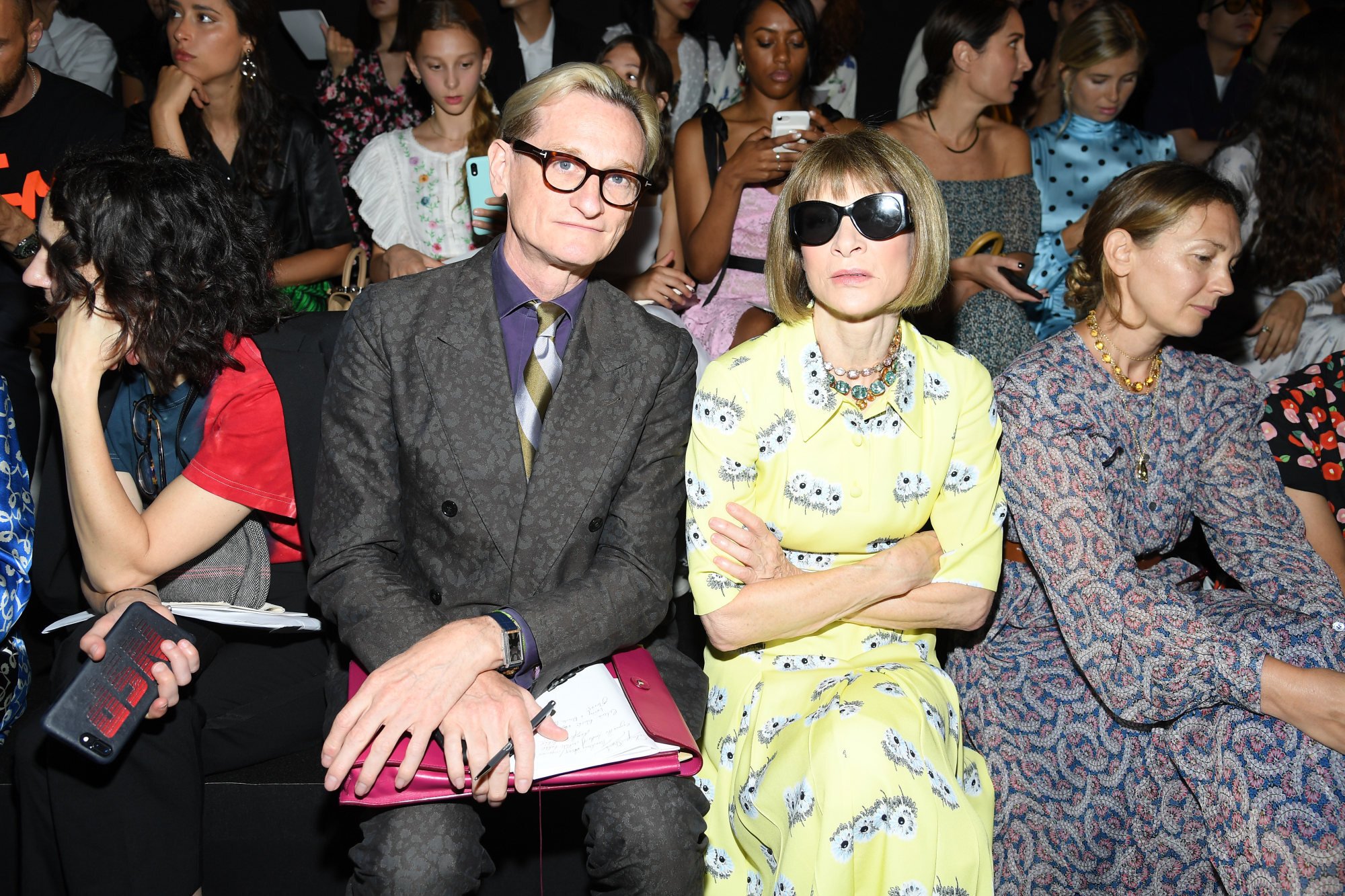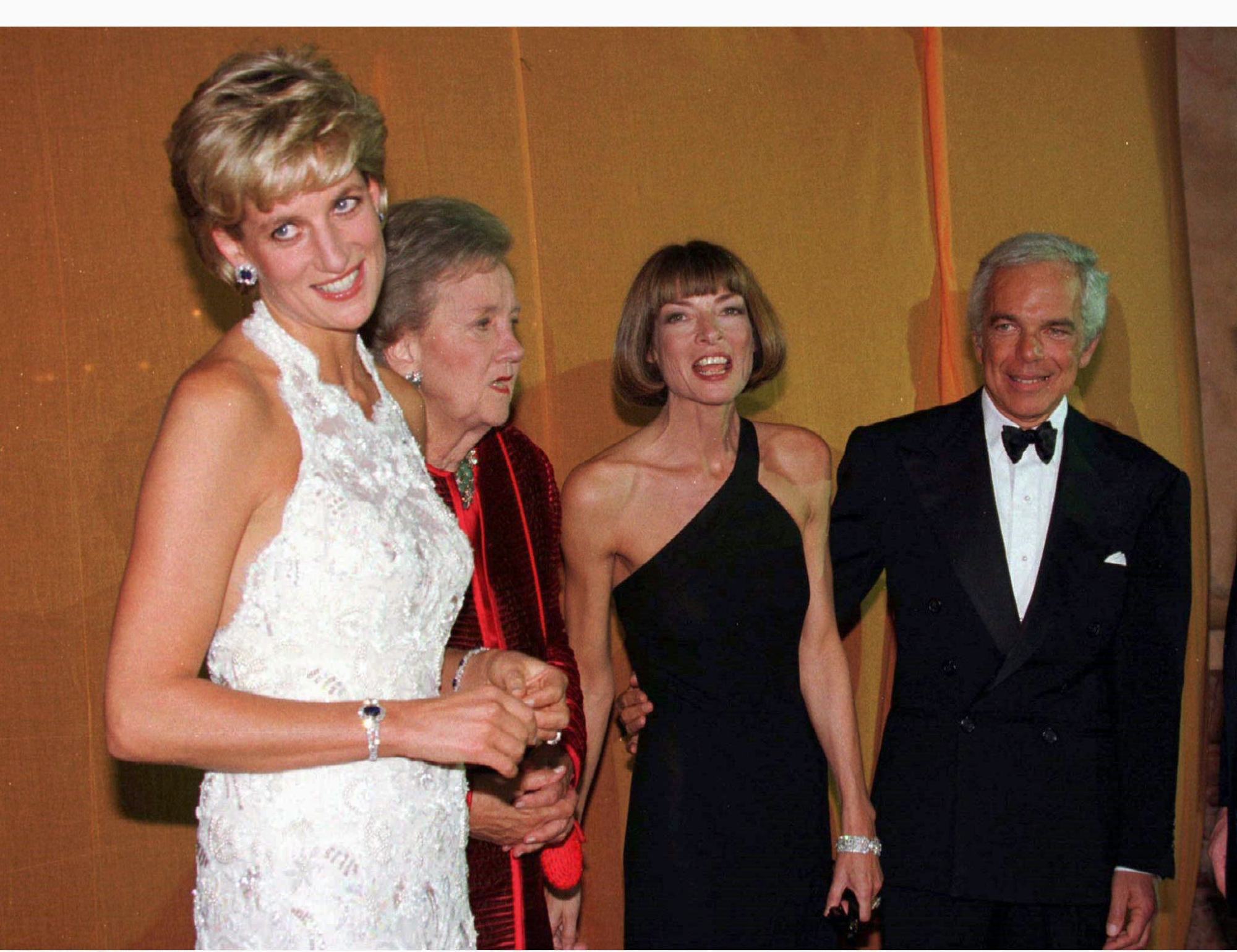 While fashion insiders are going to devour Anna and will relate to a lot of it even if they've never met or interacted with its subject – everyone in the industry has a very strong opinion on her – the book is not just for fashion aficionados or professionals.
Odell refers to it as a "business book" and, in many ways, she is not far off the mark.
"Her strength is that she can operate very well in a corporate environment like Condé Nast and can also understand and talk to the creatives in the business," says Odell.
"In publishing, there's that tension between the creative side and the business side and she sits between the two very easily. Anyone in business who has to deal with creatives is going to want to read this book and see how she does it."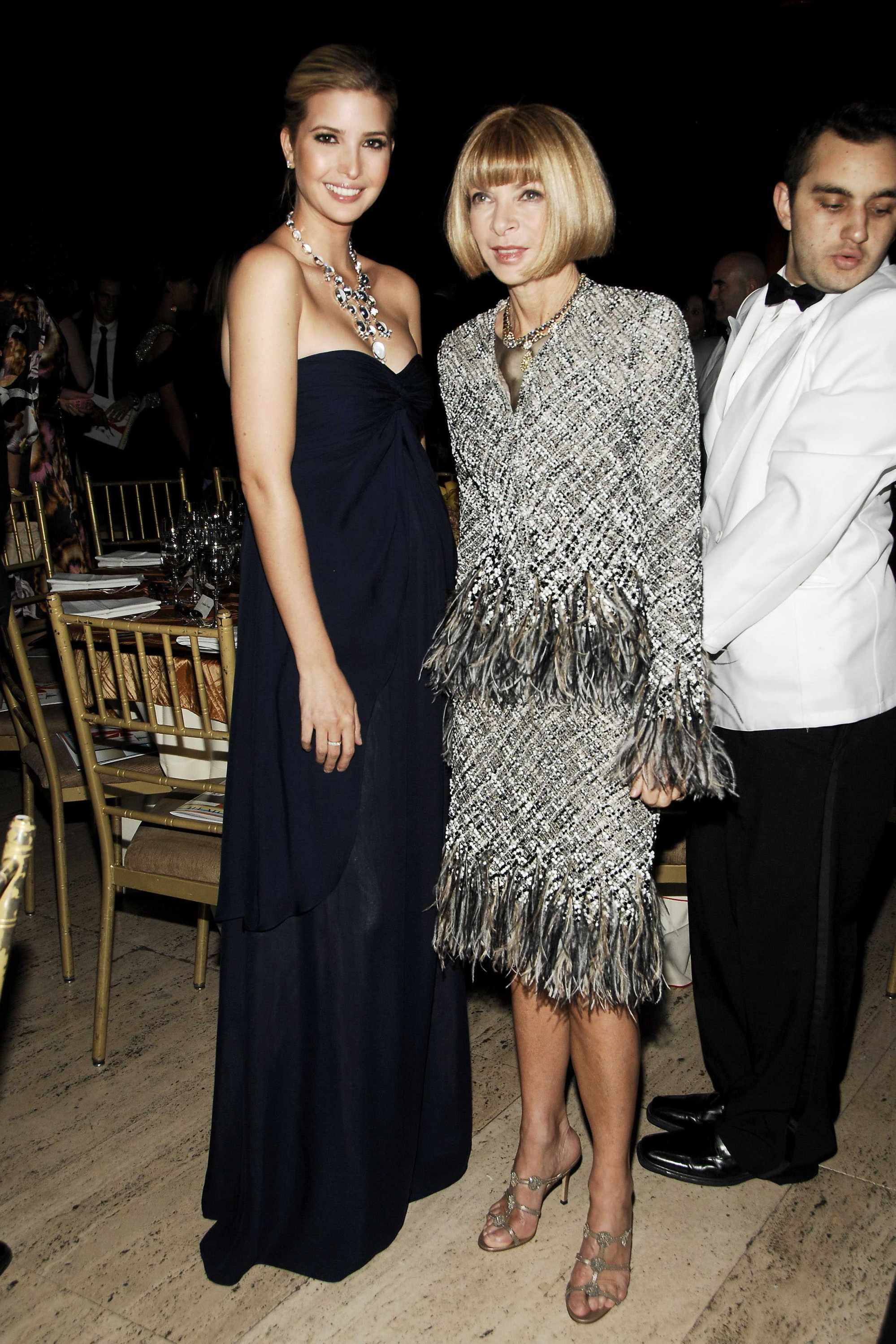 Odell also sheds light on Wintour's relationship with controversial figures such as former US president
Donald Trump
and US film producer
Harvey Weinstein
, who is currently serving a prison sentence for sexual abuse.
On the whole, though, Anna is an enjoyable and lighthearted read that contributes to the myth and lore surrounding the larger-than-life figure that Wintour has become.
Odell, who sees herself as a bit of an outsider in the world of fashion, wants the average reader to find humour in its pages – and there is a lot, from editorial meetings in which Wintour makes snide comments about the appearance of actresses such as
Gwyneth Paltrow
to photo shoots involving a chicken in heels, not to mention her avowed hatred of black and polka dots and her obsession with wearing sunglasses, even when sitting next to Britain's Queen Elizabeth at a fashion show.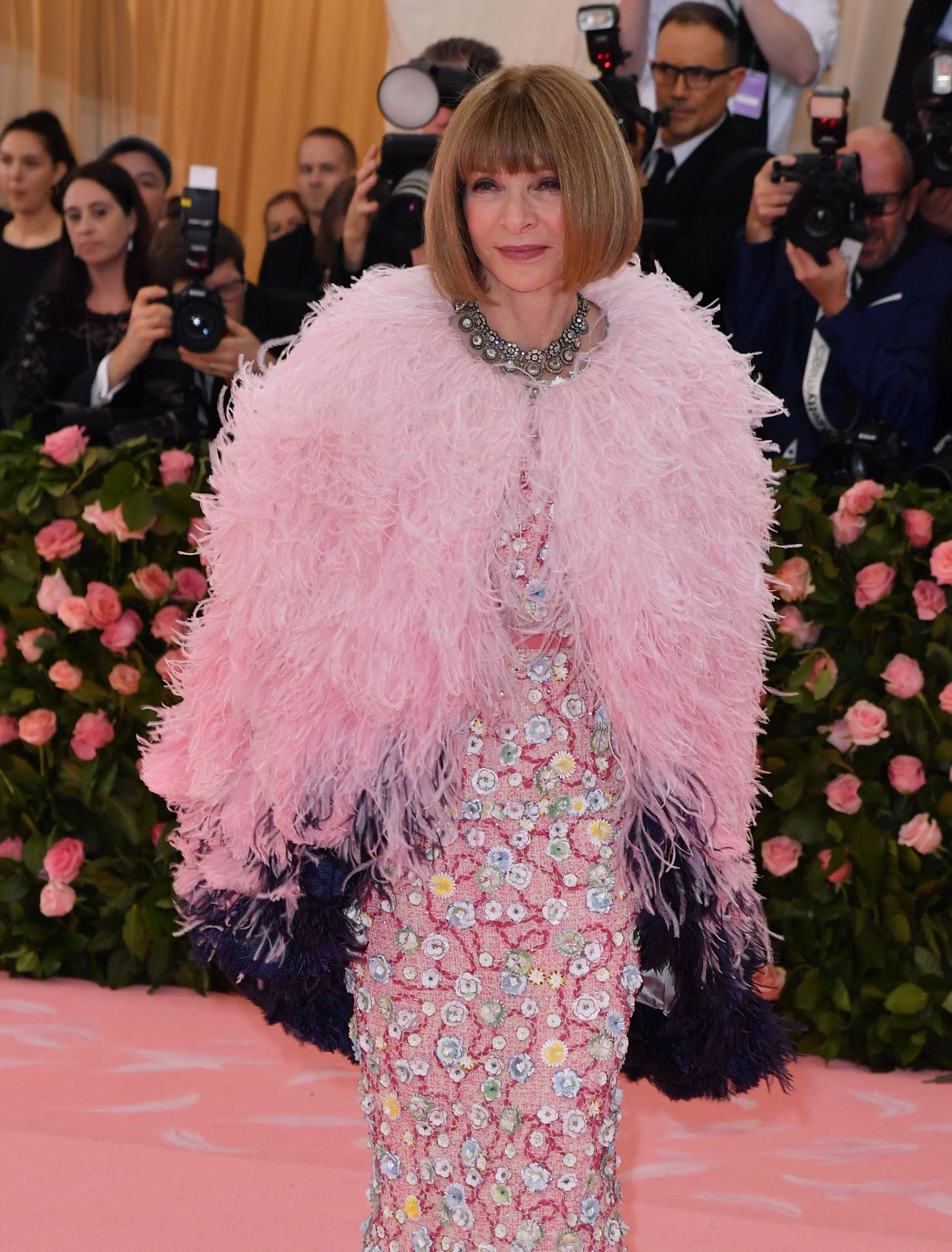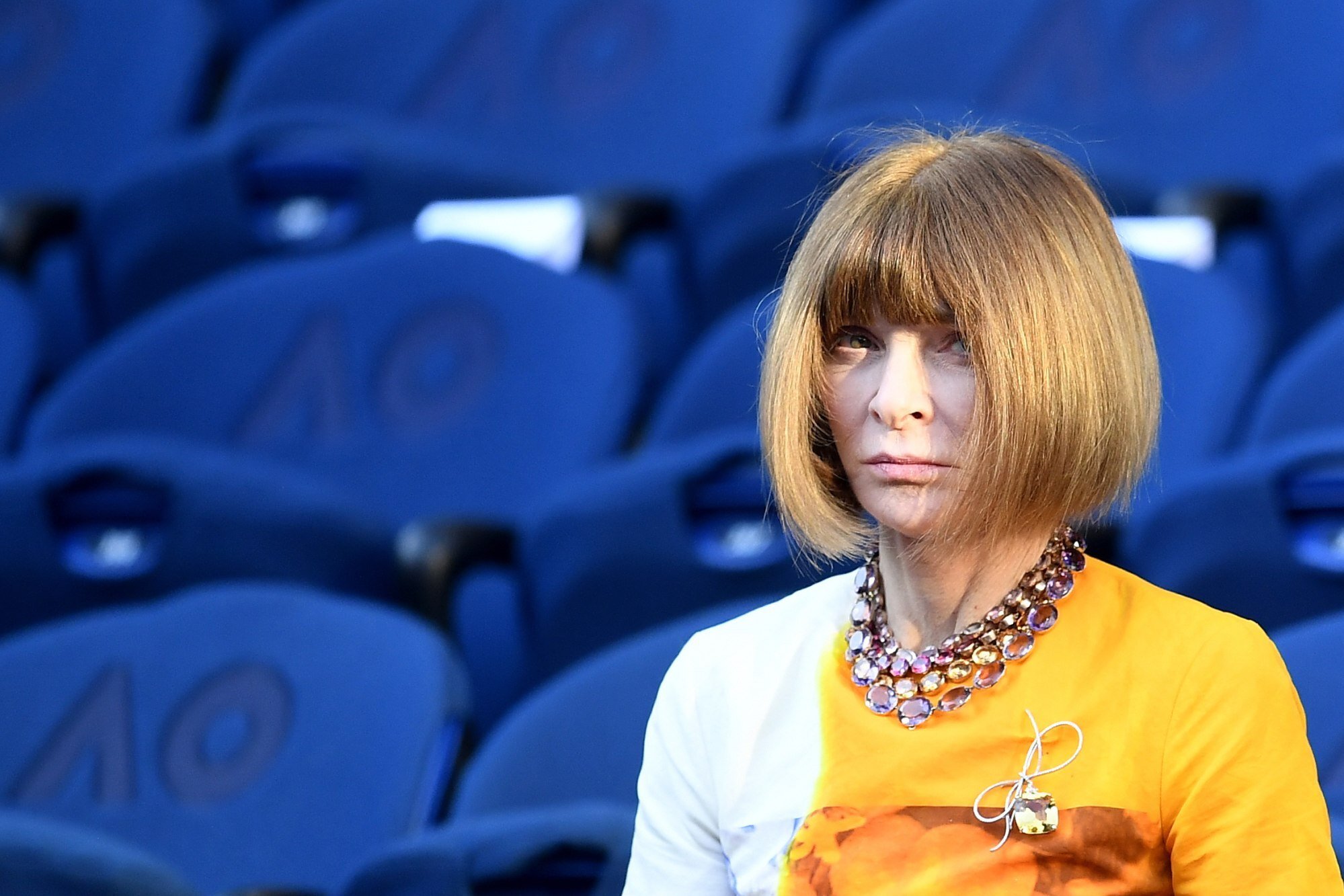 The very scrutinised editor has no plans to write a memoir, according to the friends that Odell has spoken to, and there's no indication of her stepping down from her perch atop the fashion industry any time soon – no matter what various media outlets say.
"Her success is why people are so fixated on when she's going to leave and what's going to happen next," says Odell. "If she hadn't been so successful, would people care so much? [When she leaves it] is going to be a big turning point in fashion and media."
Anna: The Biography is published by Gallery Books, a division of Simon & Schuster.