Fashion
Get more with myNEWS
A personalised news feed of stories that matter to you
Learn more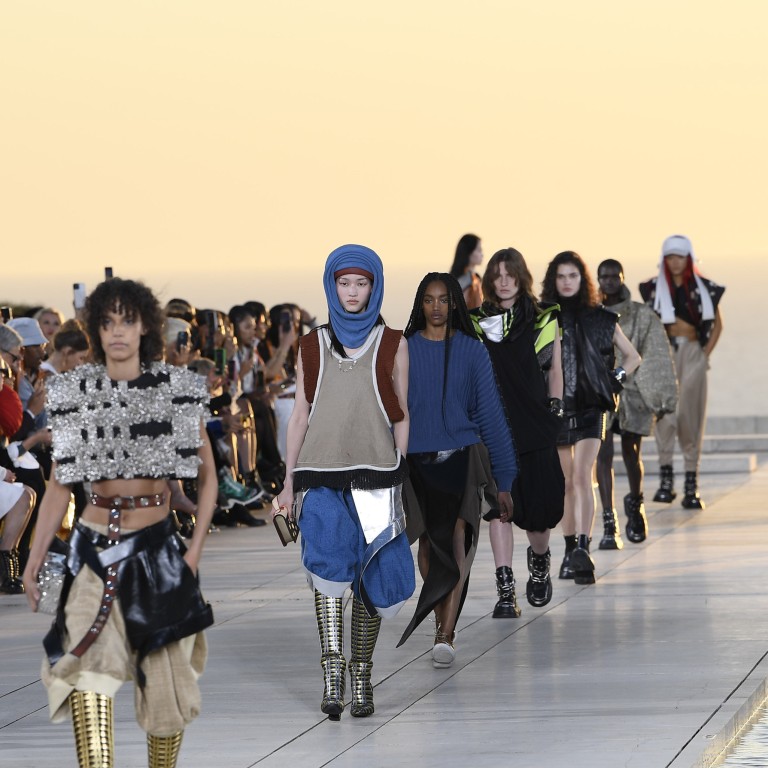 'Spectacular' Louis Vuitton fashion show, attended by Eileen Gu, Gemma Chan and Maude Apatow, proves why digital events can't compare to in-person experiences
Those who attended the Louis Vuitton cruise 2022/2023 collection called the event 'spectacular' with one influencer there describing the show 'walking art'
Science, nature and art came together in a collection that paid homage to sunlight and its effect on materials such as jacquard, silk, leather and tweed
Rio de Janeiro, Kyoto, Palm Springs – these are just three of the many far-flung locations where luxury brand Louis Vuitton has held cruise shows.
In spite of their misleading name, cruise shows have nothing to do with ships or tourist groups. Cruise collections, also known as "resort collections", are in-between-season lines that debut in May and June, and drop in stores in November.
The antiquated name comes from when, back in the day, wealthy women would fill their wardrobes with pieces to take with them on cruises or warm winter holidays.
After a two-year hiatus because of the coronavirus pandemic, Nicolas Ghesquière,
Louis Vuitton
's women's artistic director and avowed architecture buff, unveiled the label's cruise 2022/2023 collection at the Salk Institute for Biological Sciences in San Diego, California, a Brutalist architectural masterpiece from 1965 designed by Louis Khan.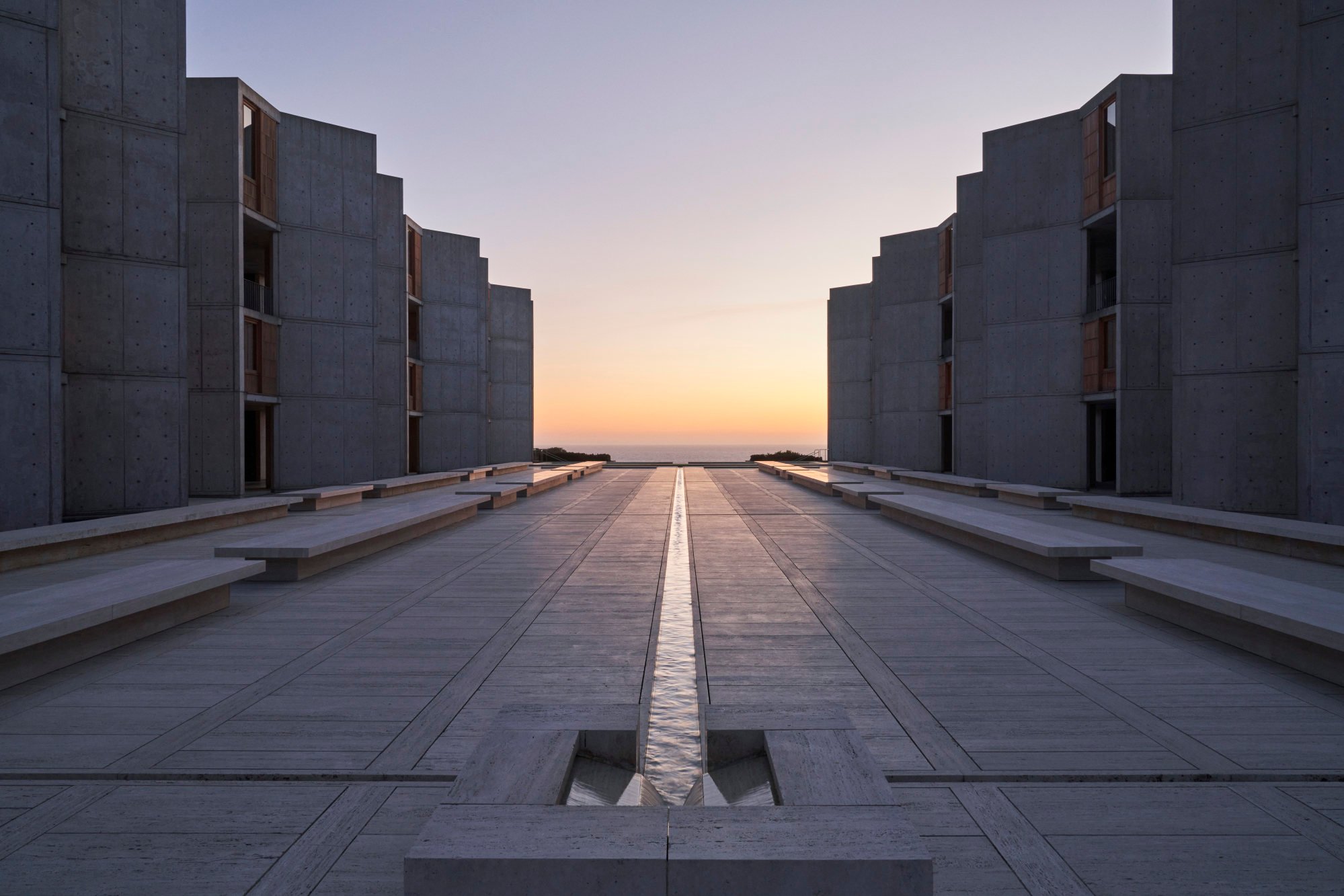 Hundreds of guests travelled to California to discover the 56 looks in the show, which took place at sunset, providing plenty of photo ops and stunning views of the Pacific Ocean.
One of the many chauffeurs, hired to ferry guests from five-star hotels to the show and a bunch of satellite events surrounding the debut of the range, marvelled at the notion that so many people had descended upon San Diego for a 15-minute show.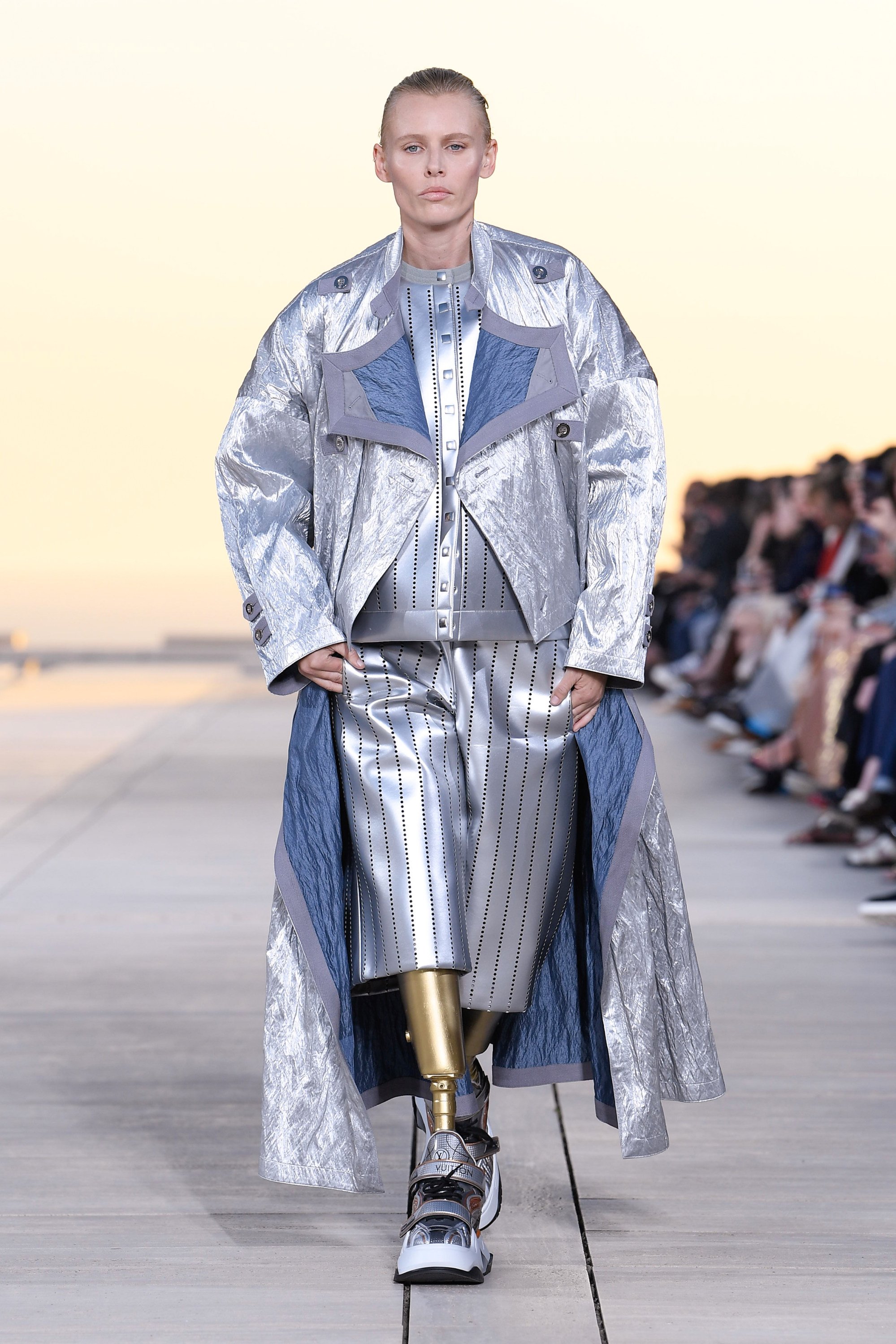 The fashion industry, however, works in mysterious ways, which are often hard to fathom if you're not a luxury aficionado. Experiences like this are extremely important to luxury brands, which spare no expense to entertain media and – more importantly – to wow VIP clients and garner their loyalty.
While you may scoff at the idea of a company spending millions of dollars on a show, fashion insiders and big luxury spenders see them as key elements of the industry – naysayers be damned.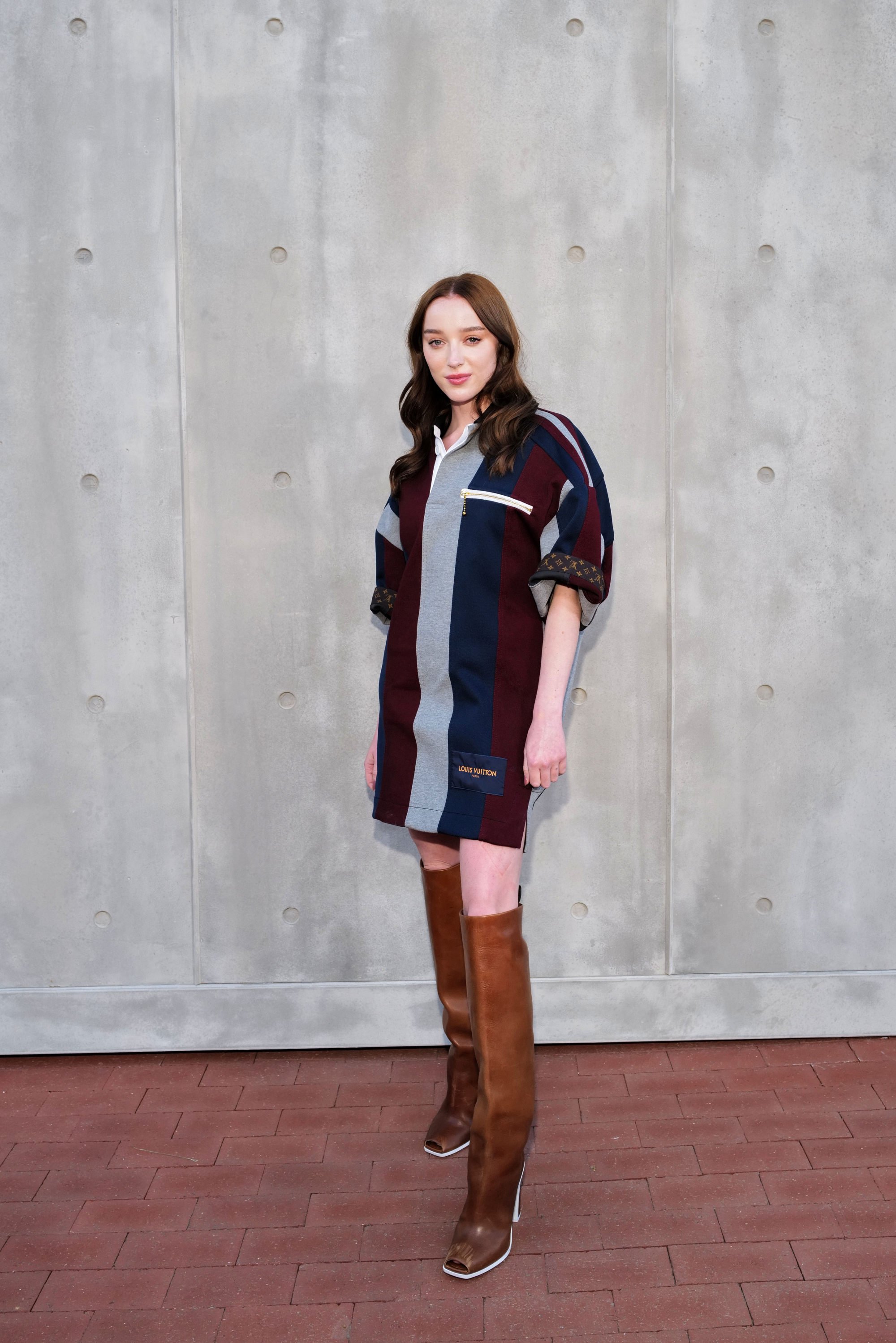 Kullawit Laosuksri, the editor-in-chief of Vogue Thailand, didn't hold back when expressing his joy at being reunited with fellow editors and fashion professionals and being able to share with them such a remarkable moment.
"It's very important to see these spectacular destination shows in real life because fashion unites us and brings us together as a community," he said after the show. "The entire space was spectacular, out of this world, a true landmark, from a movie set. To be able to fly all the way from Thailand to San Diego post-pandemic was very worth it."
Bryanboy, a popular influencer who is a regular at fashion week and glamorous global events of this kind, couldn't agree more.
"It's the first time in two years that brands are going crazy with the cruise shows – there are more shows than ever – but, to be honest, shows are meant to be seen in real life," he said.
"This is what fashion is all about. You can't see the clothes on a video or a phone screen, the shapes, silhouettes and the fabrics … [This show] was like walking art. It was pure Nicolas but almost a couture Nicolas. This time, he went all out and served us incredible fashion."
When Bryanboy says that brands are going crazy, he's not far off the mark. This month alone,
Chanel
, Louis Vuitton, Gucci, Dior Men and Balenciaga have held destination shows, with more to come in June.
Some frown upon the incredible amount of resources devoted to these outings when the industry can't stop talking about sustainability, but at the same time these events propel the dream that the luxury sector is meant to represent, even if ultimately it's a profit-chasing industry like any other.
"Right now, there are far fewer people who come to these [destination] shows and most of [our clients] are exposed digitally," said
Michael Burke, CEO of Louis Vuitton
, during a quick pre-show chat. "Many people couldn't travel for this event but they will engage digitally. We can reach 150-200 million views of this show online."
Among those who couldn't be there were Chinese clients, whose incredible appetite for luxury has done wonders for Louis Vuitton and its parent company, LVMH, the owner of brands including Dior and
Bulgari
.
Burke, like every luxury CEO out there, clearly has China on his mind, given that more than two years after the rest of the world has moved on and is coexisting with the pandemic, the country is still pursuing its zero-Covid policy and locking down vital luxury hubs like Shanghai for weeks on end.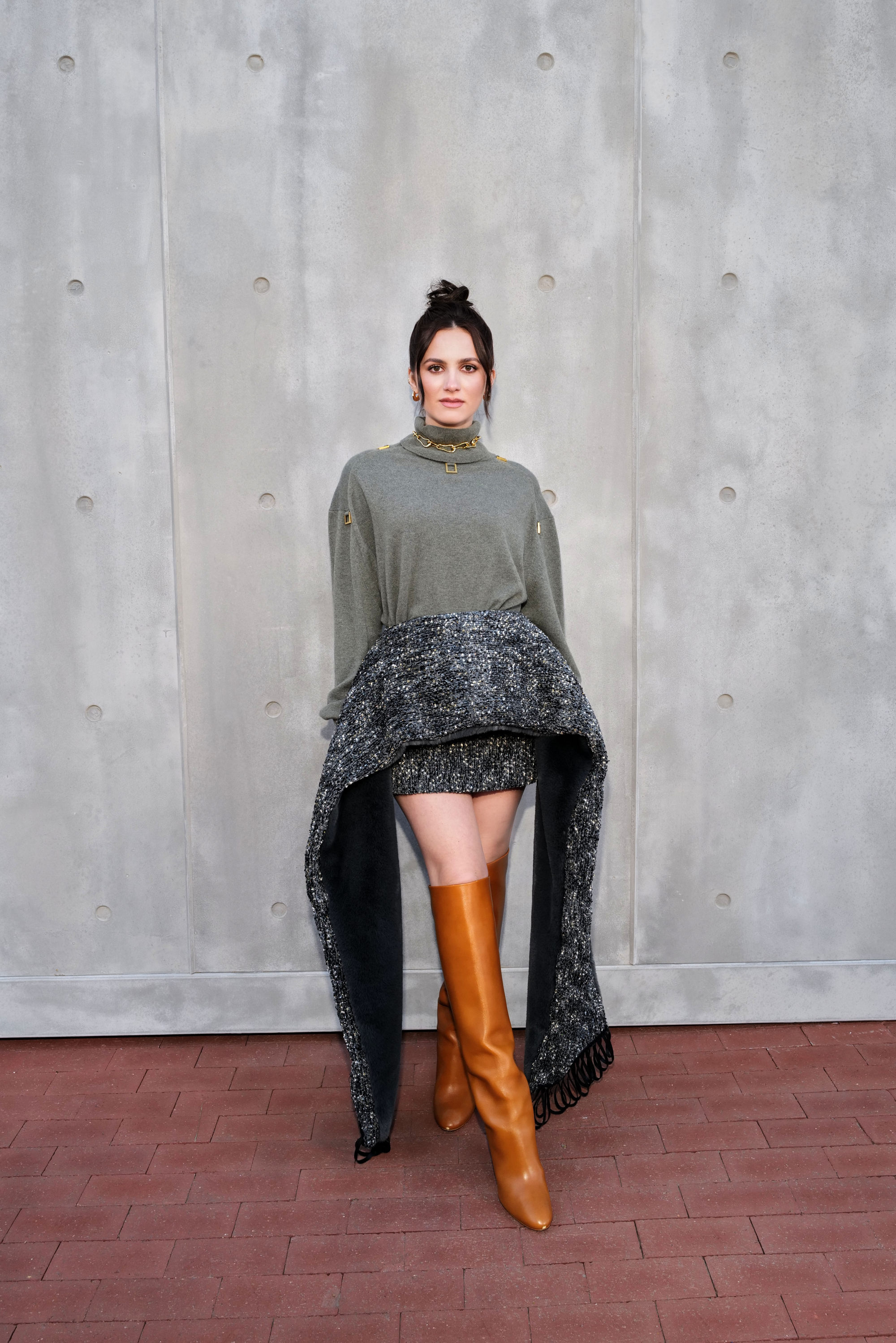 "Every event, even if it's global, becomes more local," said Burke. "We had a phenomenal men's show in Shanghai during the lockdown and when nobody could go to Europe [from China] we had a wonderful show from Nicolas in the navy yards of Shanghai.
"As long as there is a culture in the company that truly empowers in all directions, we will continue to engage with our clients and we're looking forward to doing more events in China."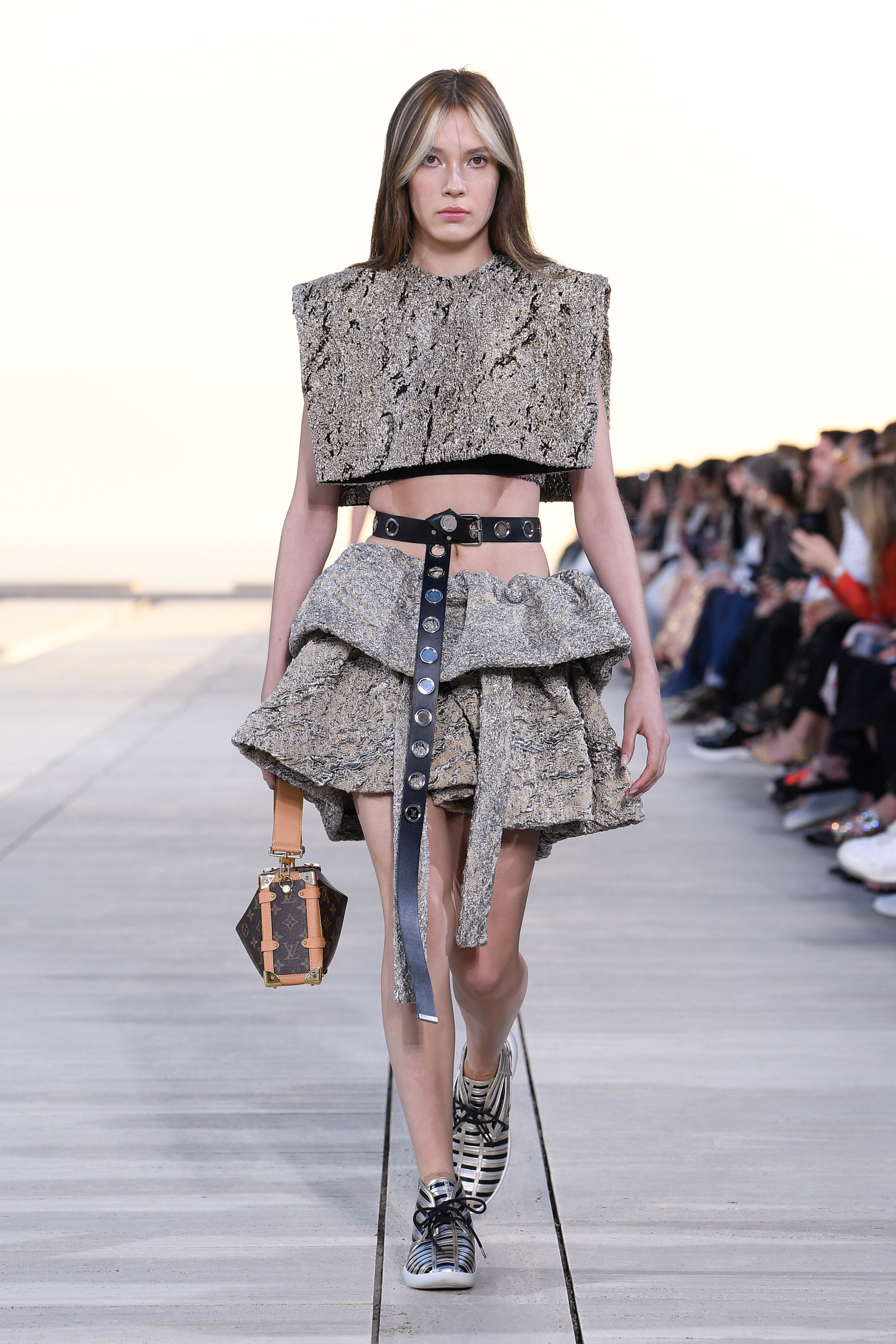 Meanwhile, those lucky few who were able to make it to San Diego – among them celebrities such as
Crazy Rich Asians
' Gemma Chan,
Bridgerton
's Phoebe Dyvenor,
Euphoria
's Maude Apatow and
Olympic champion Eileen Gu
, who actually walked in the show – were in for a treat.
"Spectacular" was the word on everyone's lips after the models, including double amputee Lauren Wasser, walked among the reflecting pools of the structure. Science, nature and art came seamlessly together in a collection that paid homage to the light of the west coast sun and its effect on materials such as jacquard, silk, leather and tweed.
The collection was a creative tour de force that is unlikely to find its place in the wardrobes of many women – unless they're fashion fiends who collect one-of-a-kind creations and are not afraid to make a bold fashion statement.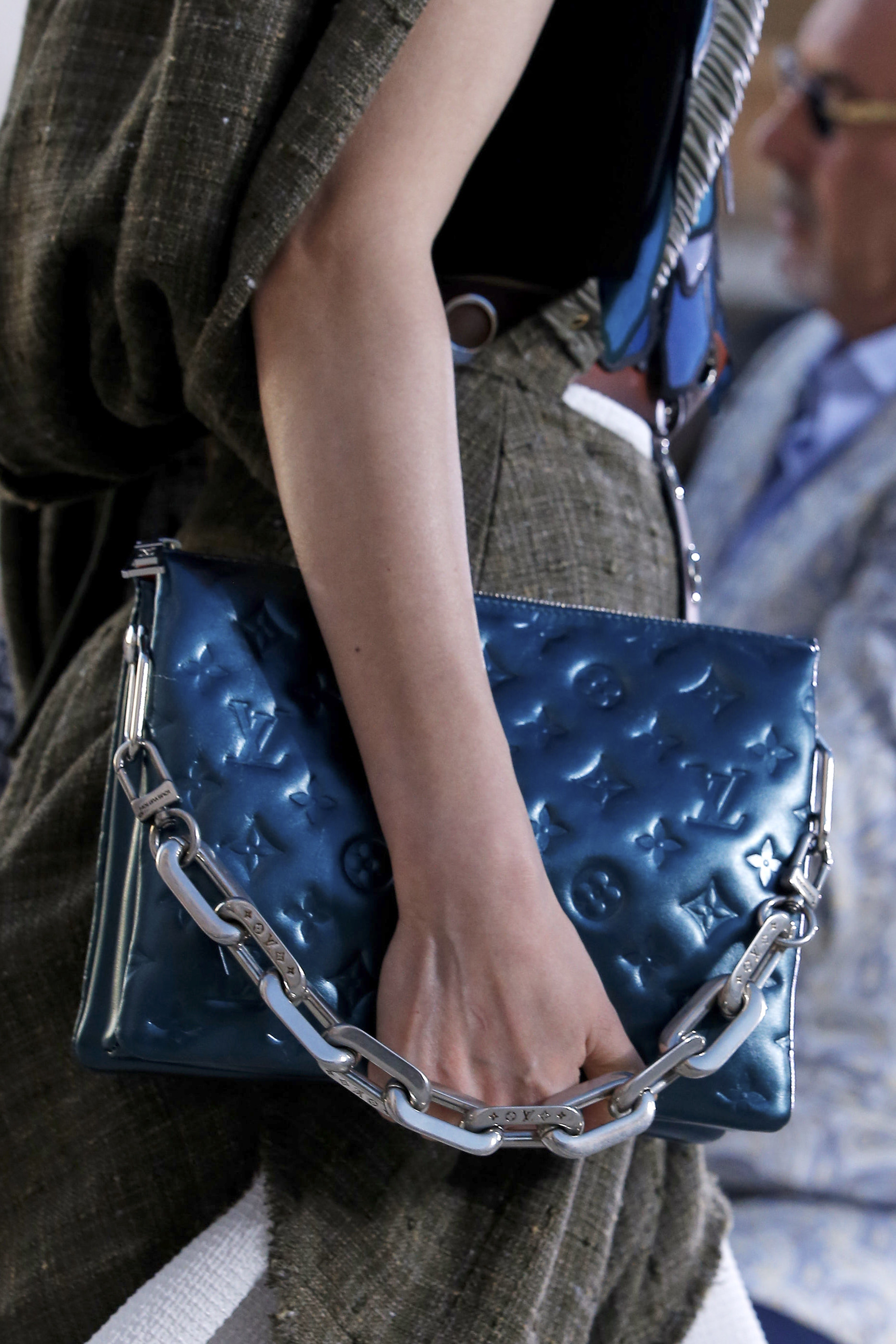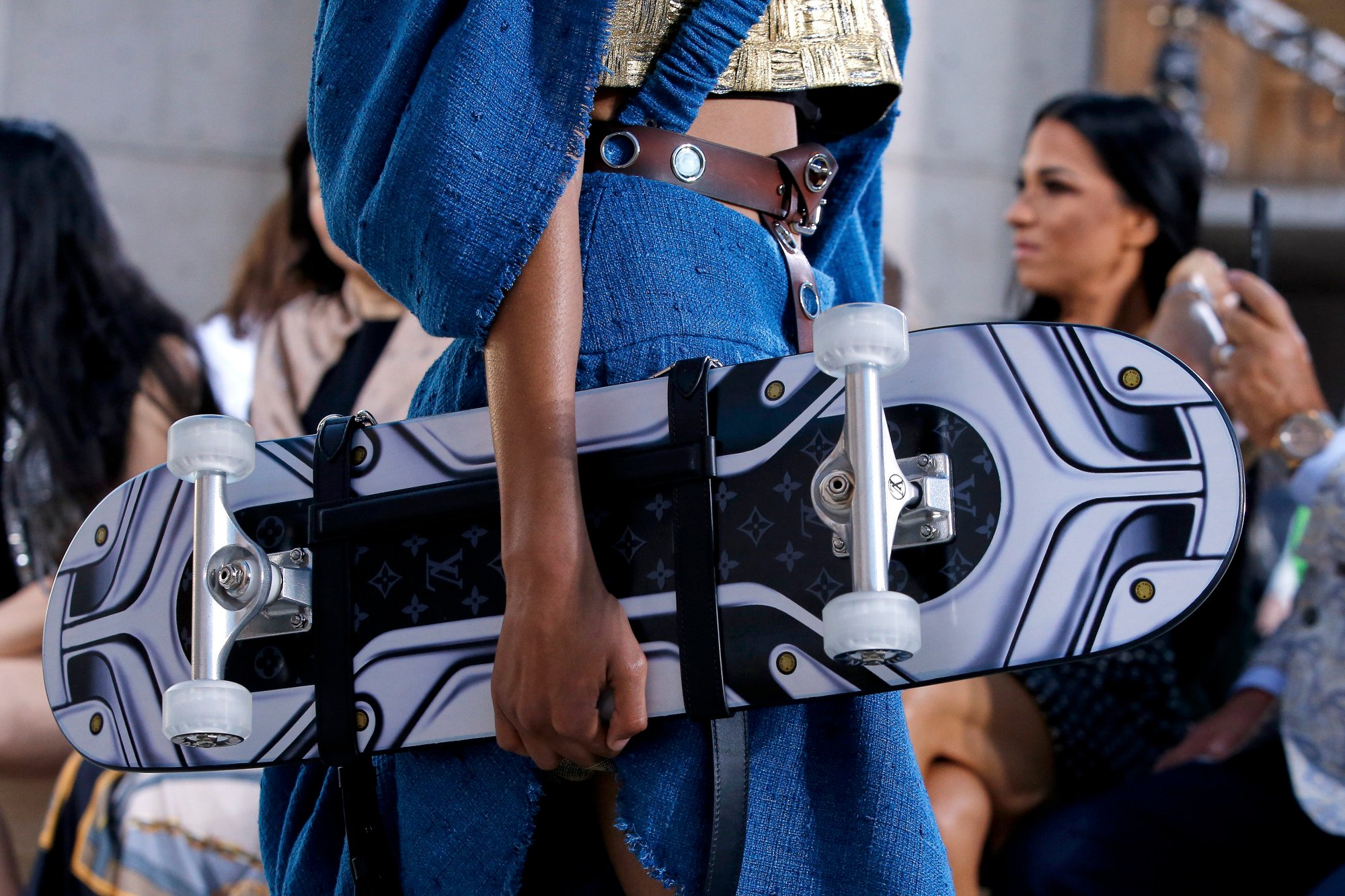 That's not the point of Ghesquière's work, however. He's well aware that, at Louis Vuitton, it's those coveted bags and accessories that drive sales – there were plenty of those, including a monogrammed skateboard – and is not afraid to indulge in flights of fancy to delight diehard fashion lovers.
At the end of the show, it was back to reality as guests leaving the venue had to confront a bunch of
anti-fur protesters
(Louis Vuitton rarely uses fur in its creations, but fellow LVMH brand Fendi is known for its luxurious furs).
"It's a free country," a show guest said, while looking in disbelief. Whether you agree with the small crowd of animal activists gathered outside or not, one thing is certain: digital shows don't elicit the same kind of emotions in people – online comments notwithstanding.
The show, as they say, must go on, but in real life.