Fashion
Get more with myNEWS
A personalised news feed of stories that matter to you
Learn more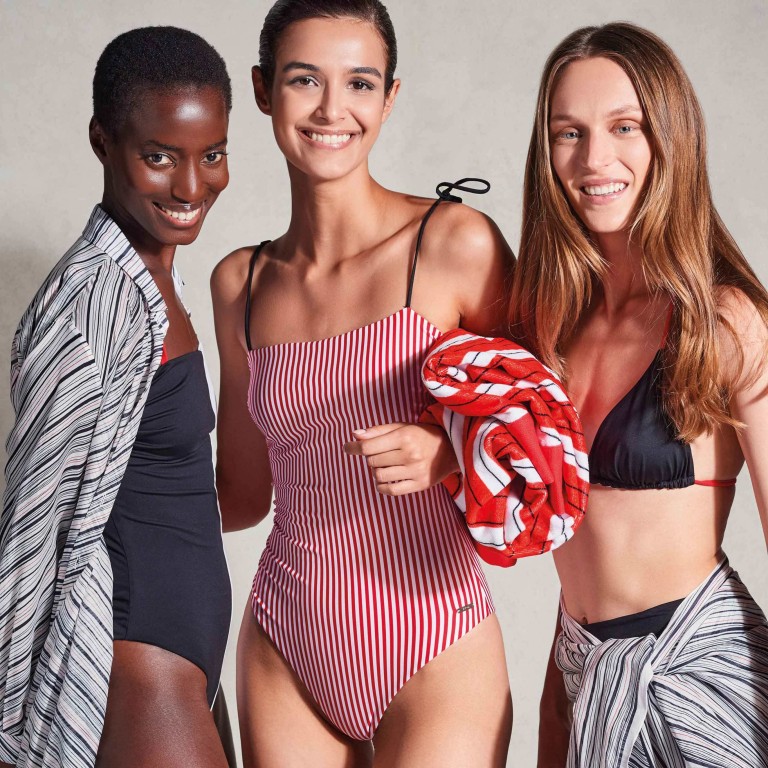 The right swimsuit for you? It's whatever you like regardless of your body type – low-cut or high-leg, bikini or one-piece
The key to feeling good in what you wear is to accept your figure as it is, say fashion experts – your body is already bikini perfect so flaunt what you have
For something to show off your legs, opt for high-cut bottoms. If you have a back or chest you're proud of, choose a top or one-piece that dips low
Dreading bikini season? You shouldn't. Nowadays, you should try to ditch unrealistic ideals, accept your body for what it is and strut your stuff proudly, say experts.
The key to feeling good in what you wear is to accept your figure as it is, say fashion experts. Fatima Njoya, a junior fashion editor at Glamour magazine, agrees, saying you should not get too invested in attaining the perfect bikini figure.
That line of thinking is being reflected in adverts by fashion companies, which are increasingly working with plus-size models and promoting
body positivity
.
"We can draw on a veritable cocktail of different styles and patterns, all of which show off different parts of the body," says Njoya.
There are plenty of swimsuit styles to pick from to flaunt what you have, for all body types and for all sorts of activities, including swimming, bathing and lounging. From frills to cut-outs, follow these tips when it comes to picking bathing costumes.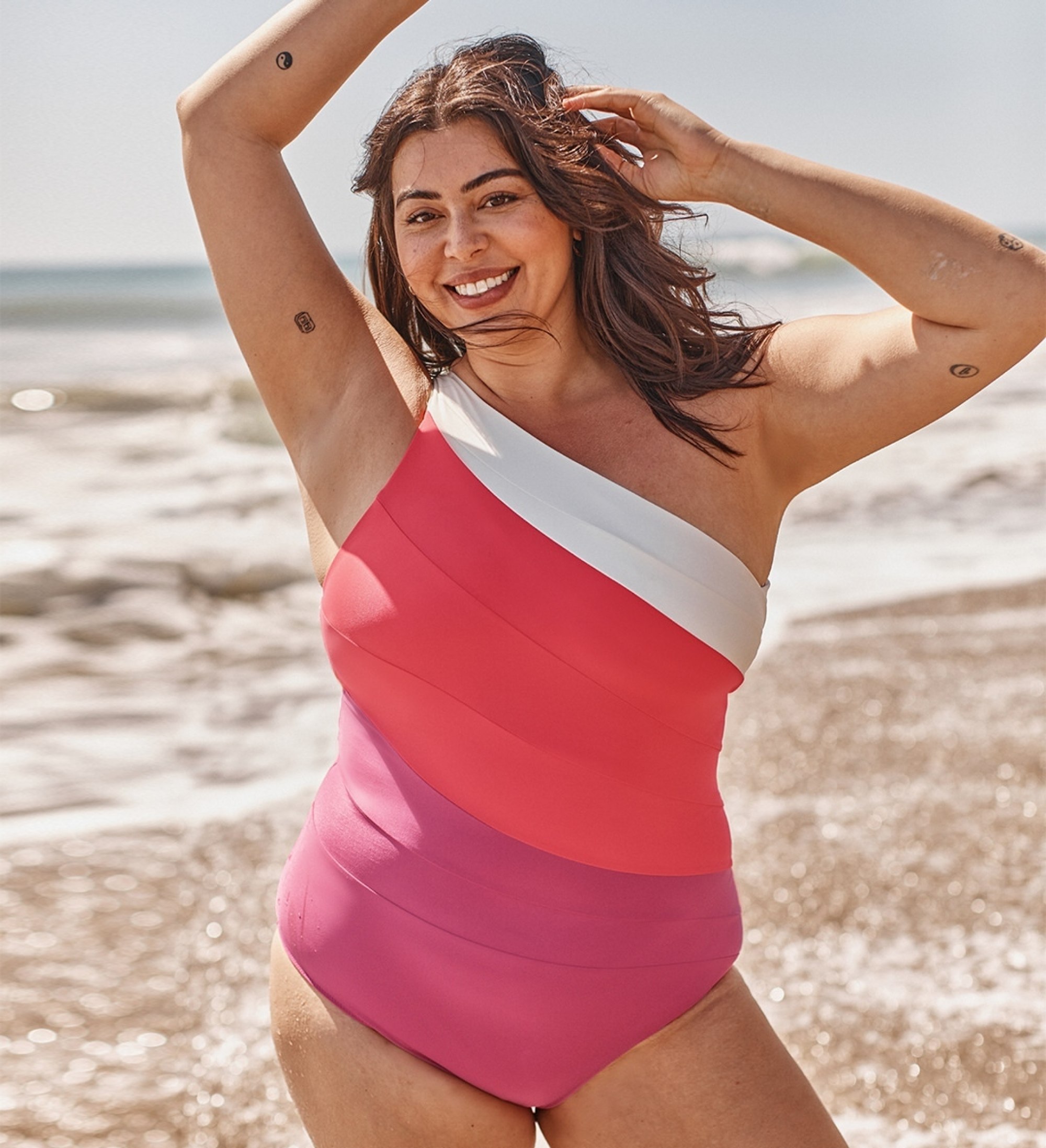 Everyone has a favourite part of themselves, and highlighting them can make you feel at ease, comfortable and attractive right away. High-cut bikini bottoms, for example, are a great swimwear design element that emphasise the lower half of the body.
"Many high-waist models show very high leg cut-outs," says German fashion scout and stylist Ritchie Karkowski. They show off the wearer's legs and make them look longer.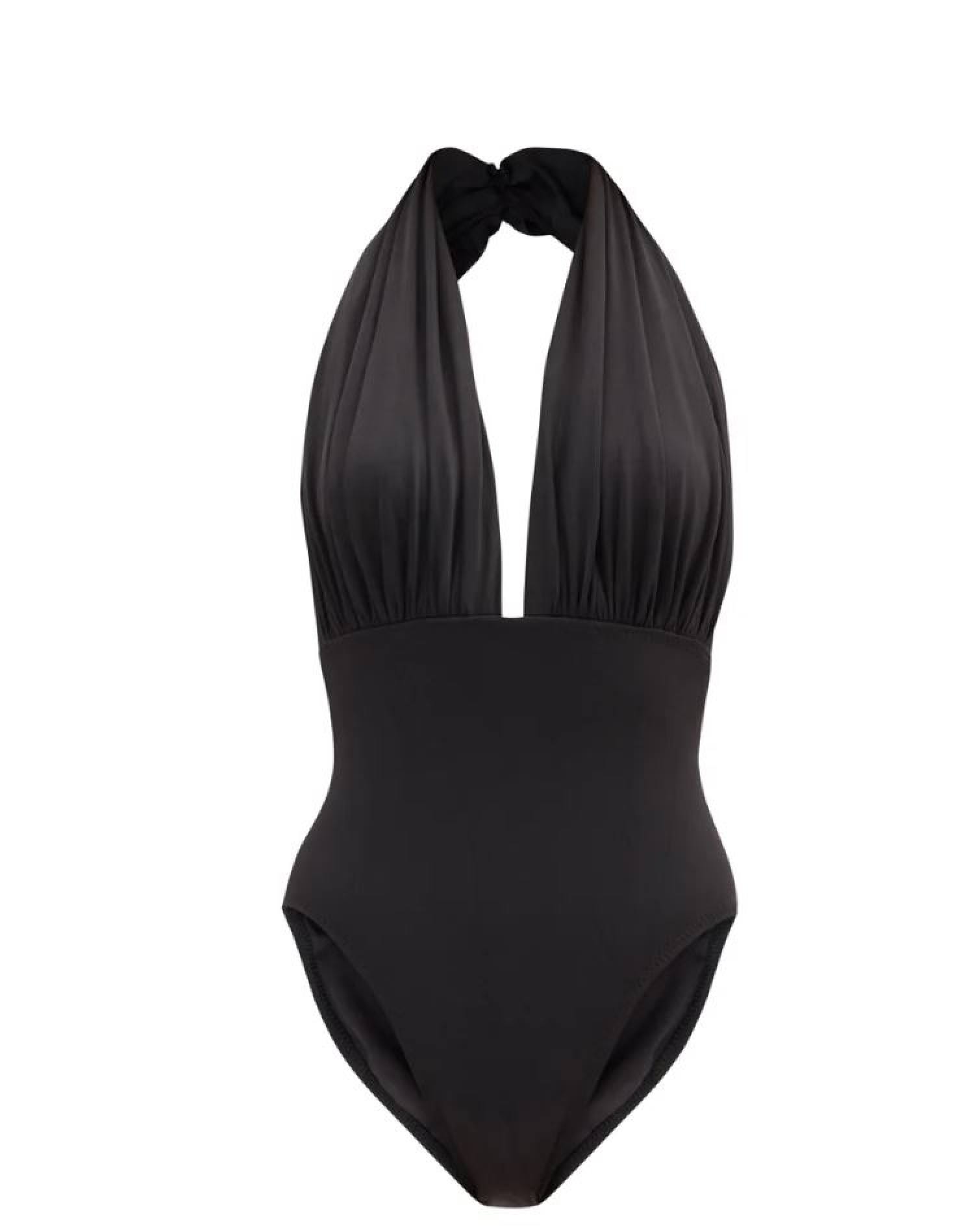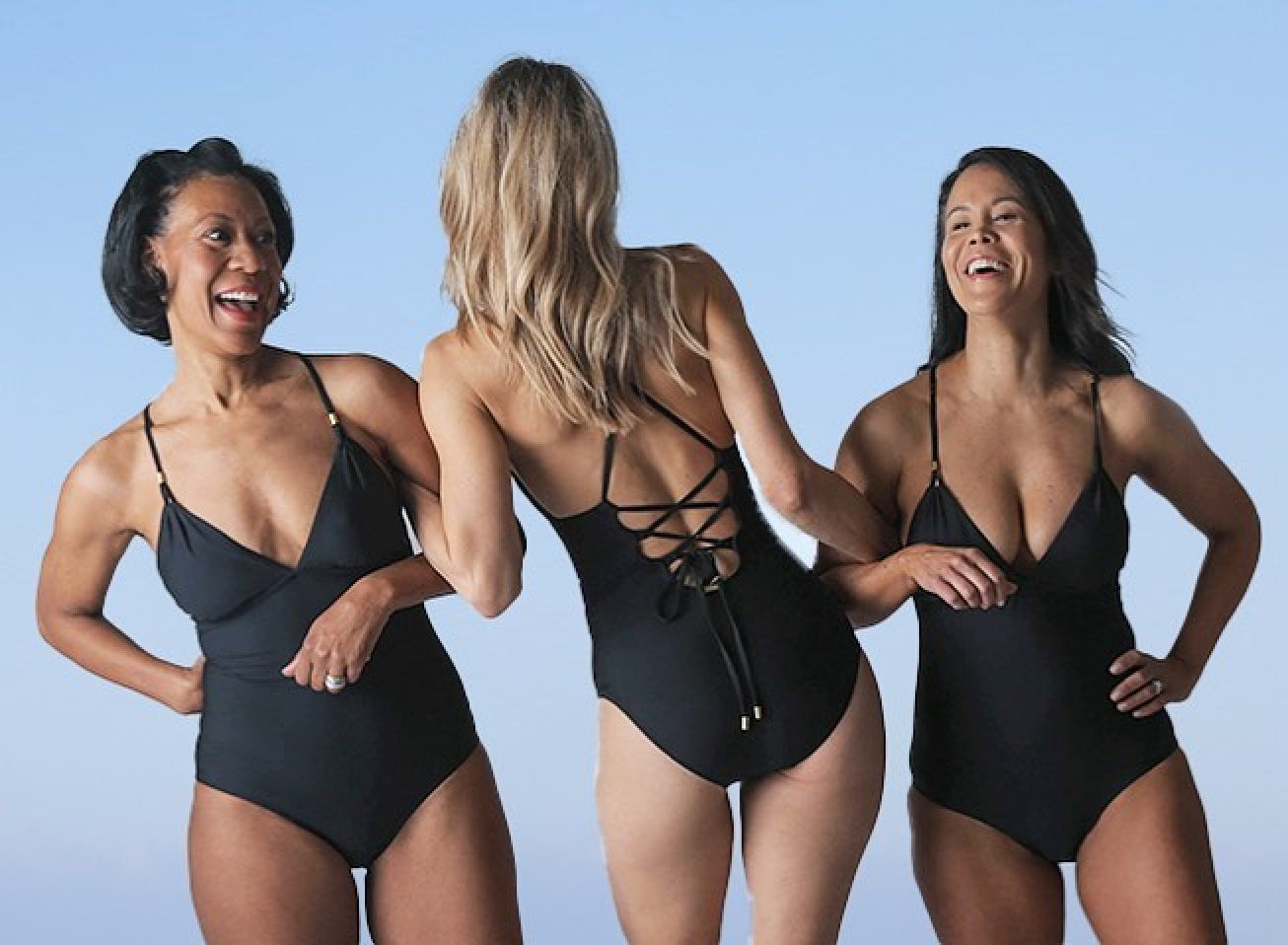 One-piece swimsuits offer similar advantages, but for the upper part of the body. Some models come with a deep back neckline, accentuated with ribbons or bows. Others feature a very deep décolleté (a low neckline) that can dip as far down as the navel.
If you want to emphasise your décolleté, pick a striking or low-cut top. "Then, pair it with bikini bottoms in a trendy high-waist style and a subtle colour," says Karkowski.
Take the opposite approach if you prefer to draw the eye to your hips and waist. Frills and ruffles are another option, giving tops greater fullness or emphasising the hips on bikini bottoms.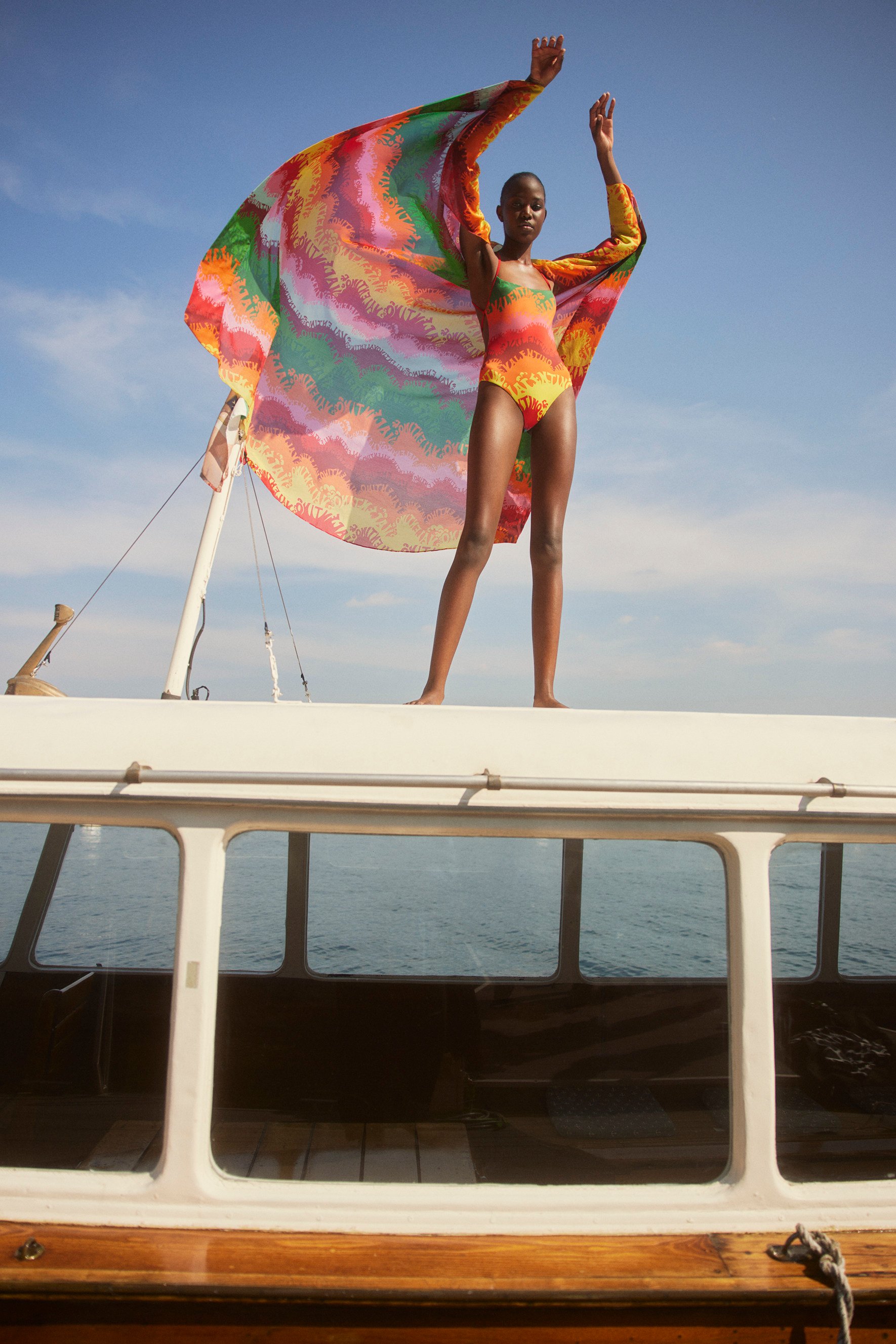 Cut-outs are also on trend this season, and are usually placed at the waist to show off the upper part of your belly between your navel and bust.
If you are not especially curvy but wish you were, cut-outs are the way to go, says Karkowski, as they can help create the illusion of an hourglass look at the waist.
Say goodbye to uncomfortable, too-tight bikini bottoms that pinch your hips and tummy and bikini tops that fail to support or cover your bust.
Another great thing about the latest swimsuit trends is that they can mean a more comfortable swimsuit than you are used to – something you see particularly with high-waist bikini bottoms.
This season's halter tops often have very wide straps that cross over at the back, says fashion scout Anette Helbig.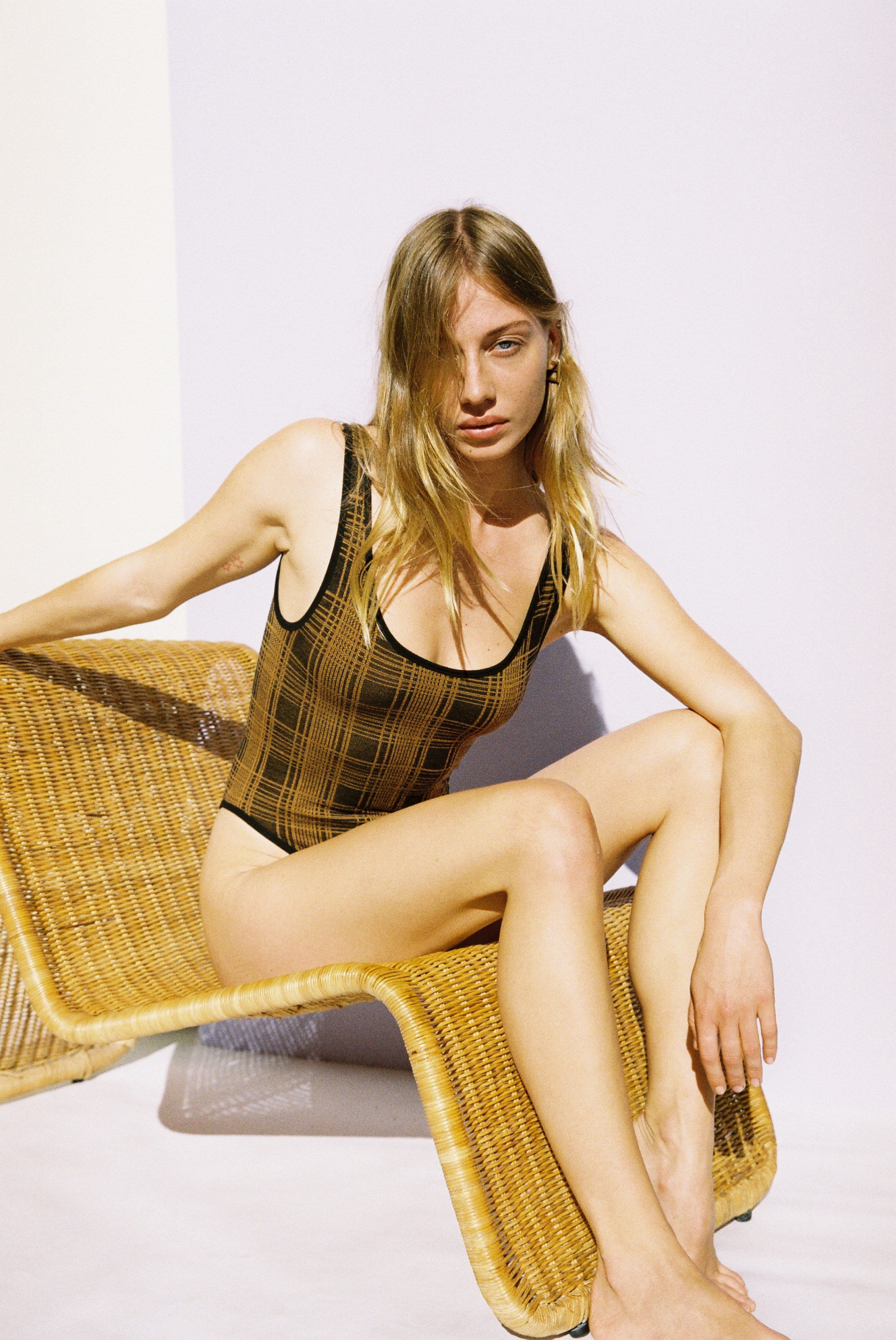 Thick, wide straps are more comfortable than thinner ones, and they also provide more stability for the bust. It's comparable to sports bras, which often have straps that cross at the back as well.
This season's swimwear is "colourful and eye-catching", says Helbig. The palette ranges from pink to orange to green, and there are plenty of two-tone models, meaning a one-piece suit or bikini in two colours.
Black and white should be your pick if you are going for a more elegant look, while orange and pink are unfailingly cheerful and summery. Orange and pink or rose is very popular in women's fashion right now, and can be seen outside swimsuit ranges, too.
Colour gradients and different cuts can also emphasise your favourite parts, too.