Fashion
Get more with myNEWS
A personalised news feed of stories that matter to you
Learn more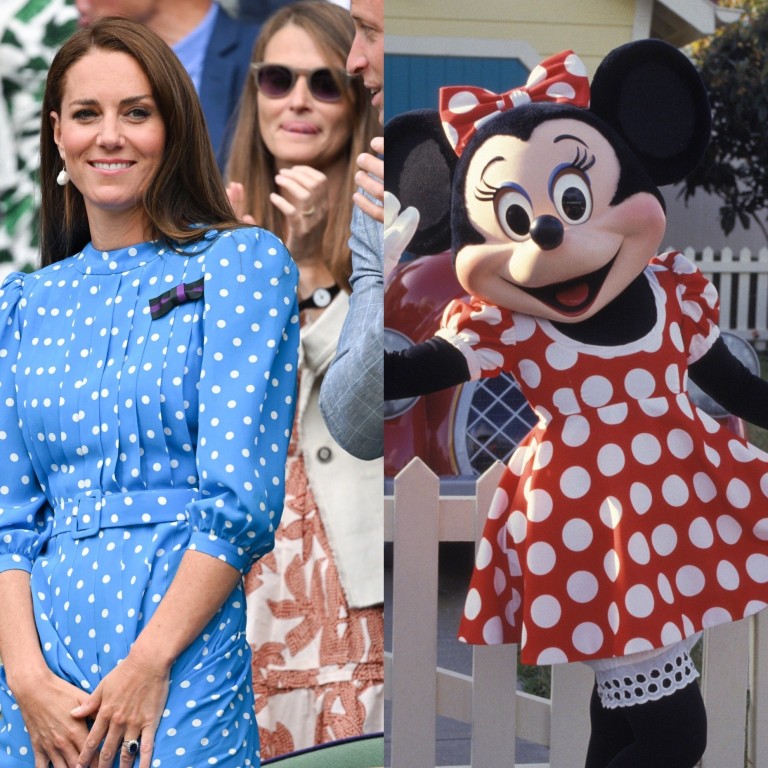 Polka dots can be spotted everywhere this summer, from Louis Vuitton to Balenciaga and on Kendall Jenner, Kate Middleton
The polka dot, once a sign of plague and pestilence in the Middle Ages, is seeing a fashion resurgence this summer and can be spotted on celebs everywhere
Polka dots have been seen on the catwalks of fashion houses like Louis Vuitton and Balenciaga and worn by the Duchess of Cambridge and Kendall Jenner
Few prints have had such a dramatic rehabilitation as the polka dot.
This summer, you will have spotted (sorry) the not-so-humble pattern on the Duchess of Cambridge, Vogue editor-in-chief Anna Wintour, and an array of actresses and celebrities. Rewind 800 years, though, and the wearing of spotted textiles would have seen them shunned.
In the plague-ridden Middle Ages, spots were seen as ominous: the opposite of health and vitality, they spoke of smallpox and the
Black Death
– to the extent that small pieces of dotted fabric were hung above doors to signify an infected household.
In Africa, spots had the opposite connotation and were used as a sign of power and virility. "Male initiation rites often used dots to signify strength, probably because of their association with the leopard," says fashion historian Cassidy Zachary.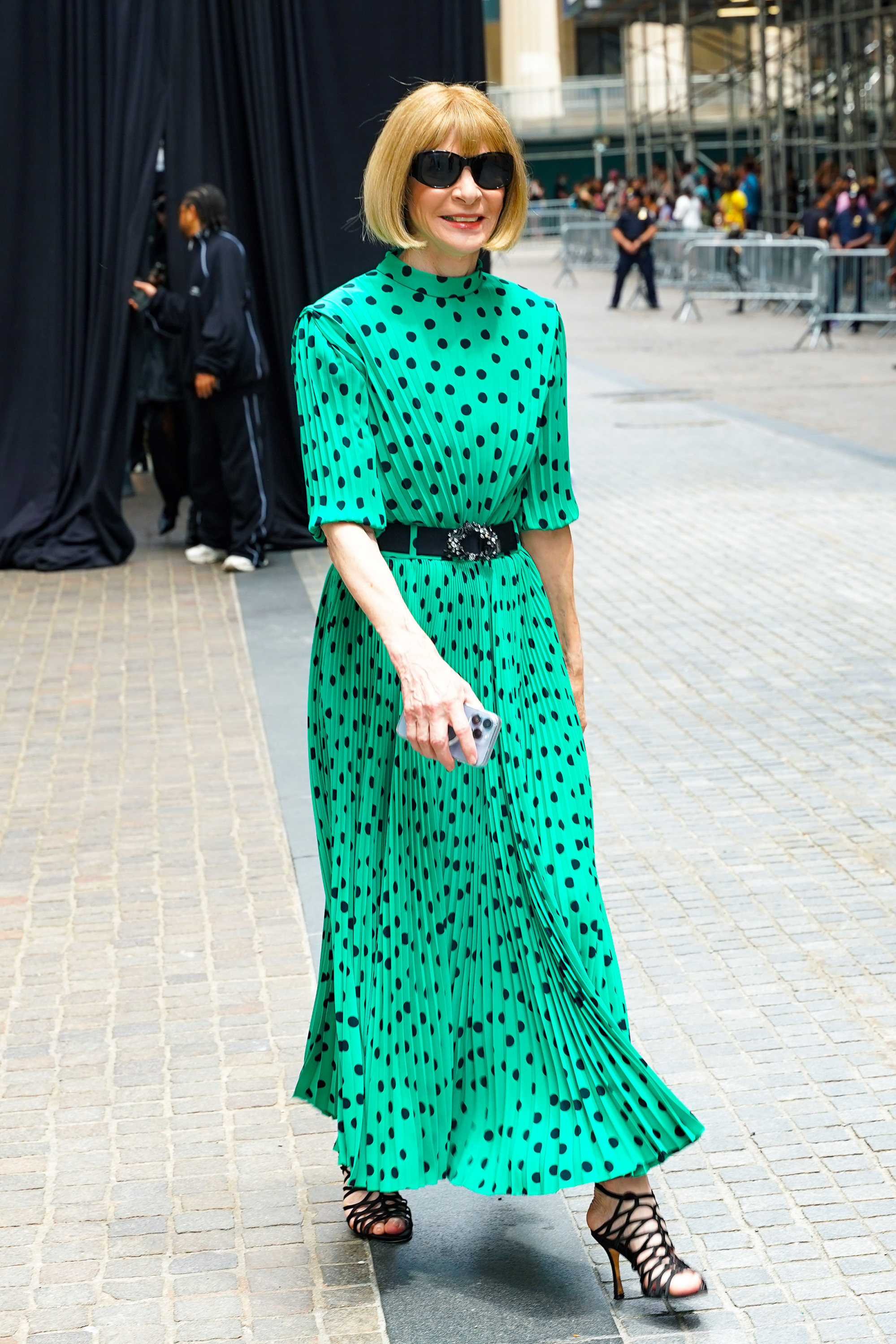 In Europe, the legacy of the plague endured until the Industrial Revolution, when manufacturers began to roller print fabric, making the mass production of spots possible. Suddenly the humble dot became an ultra modern motif.
Its advent coincided with a dance called the polka that was sweeping across Europe in the 1870s. Manufacturers trying to sell fabric capitalised on its popularity and lo, the polka dot was born.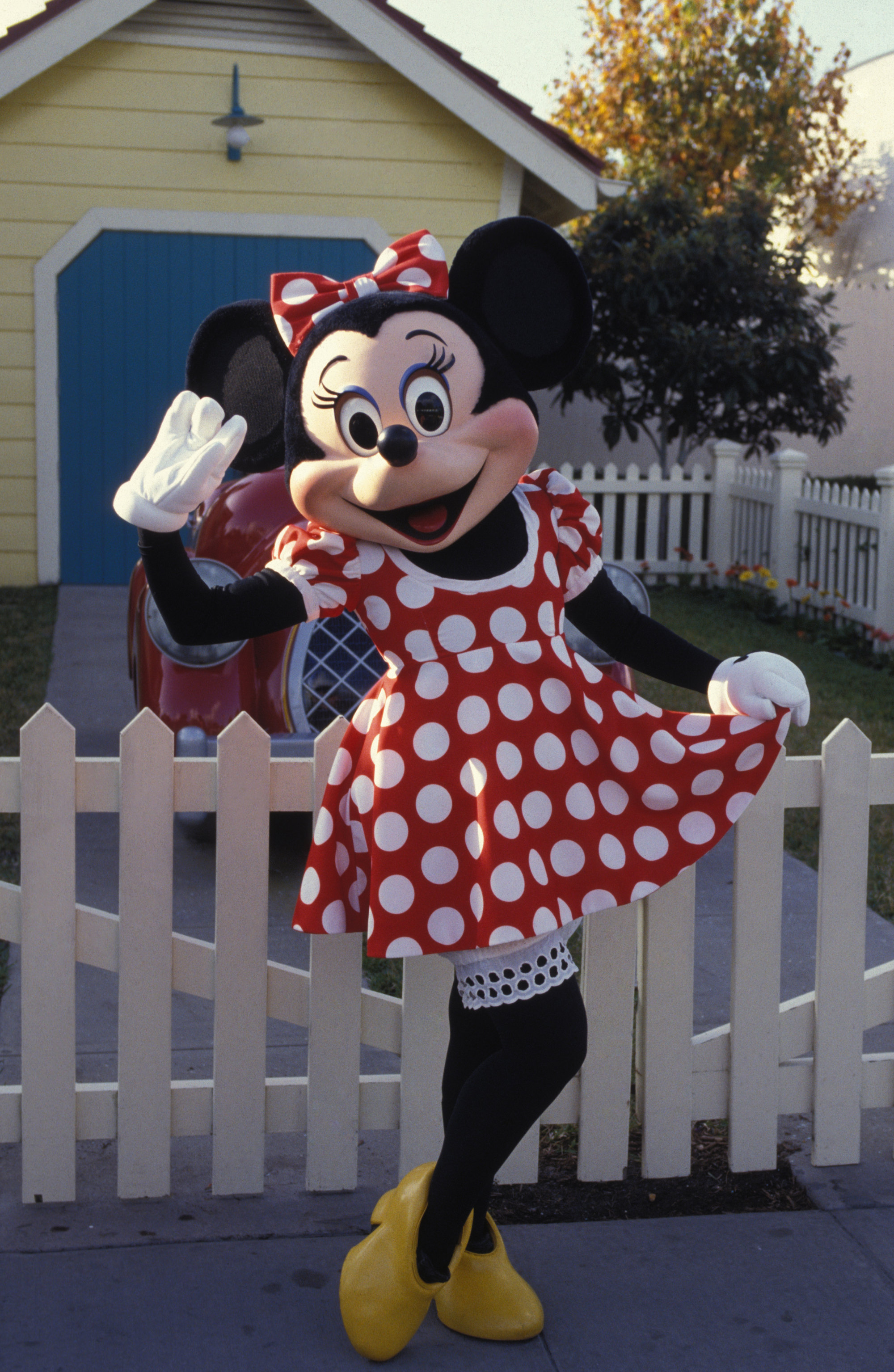 Children fell for the print in 1928 when Walt Disney drew Minnie Mouse in a red and white polka dot dress with a matching headband.
In the aftermath of the second world war,
Christian Dior
made it grown-up again when he created his "New Look" silhouette in 1947 – a glamorous antidote to war that featured a spotted dress with a nipped in waist and full skirt.
In the latter half of the 20th century, there was a resurgence of popularity around the print when actress Julia Roberts wore a brown polka dot dress in Pretty Woman.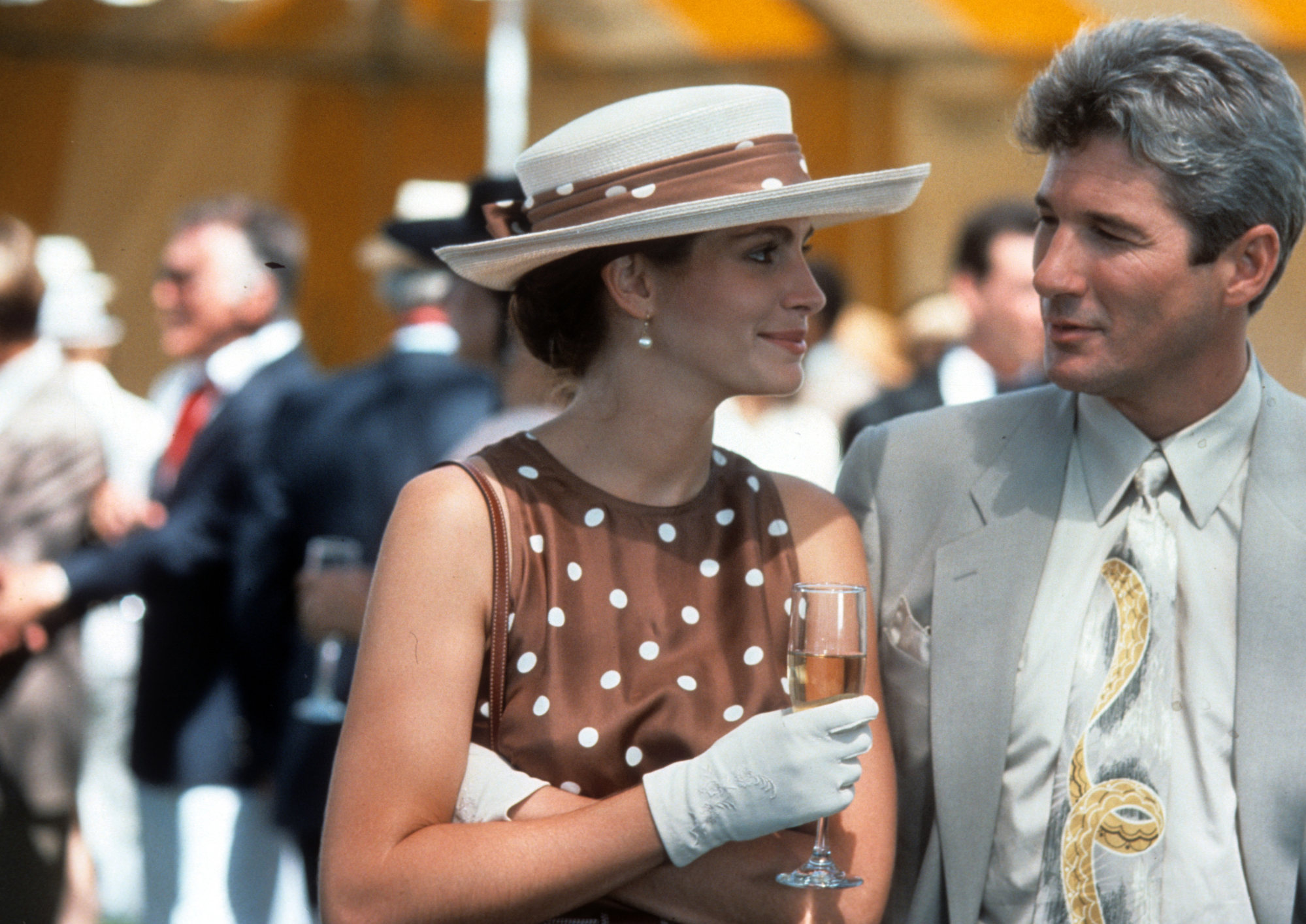 In the art sphere, Comme des Garçons designer Rei Kawakubo was the first designer to feature blue and white polka dots, a symbol of her first childhood memory. Marc Jacobs memorably said: "There is never a bad time to wear polka dots."
The polka dot pattern has long been seen as one of the most cheerful, and in the past year it has become increasingly fashionable again. This began with Demna Gvasalia, the creative director of
Balenciaga
and a man known for oversized, ultra-trendy pieces the fashion crowd adores but which are often unwearable for everyone else.
Trying a new tack for the cruise 2022 collection, he looked back to the early years of the fashion house for spotty inspiration (Cristóbal Balenciaga was revered for his use of the print throughout the '50s). For summer 2022, a midi black dress with white polka dots became one of the most talked-about pieces on the catwalk.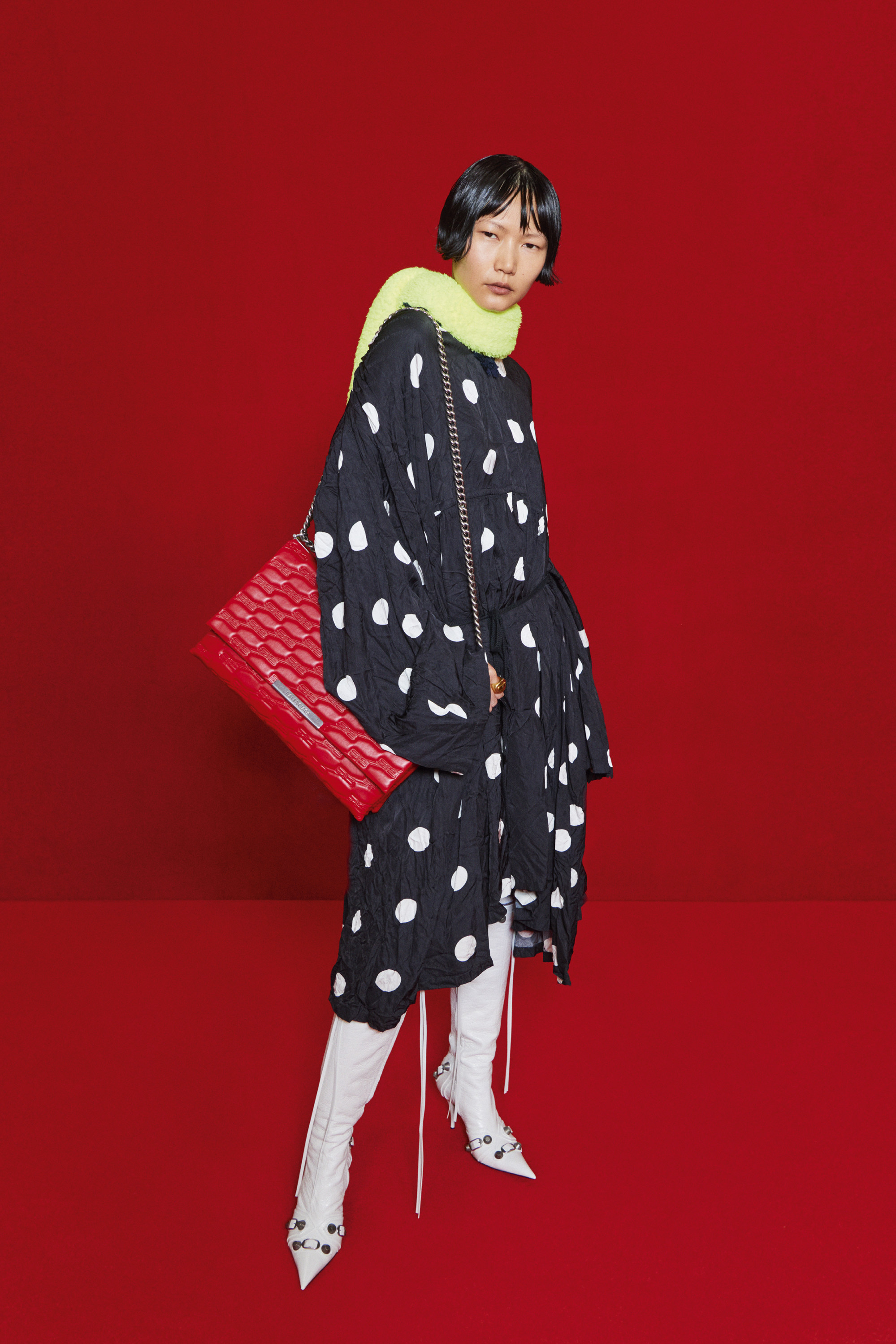 This was followed swiftly by Anthony Vaccarello at Saint Laurent, who also delved into the house's archive by creating a fitted chiffon dress with small, perfectly formed polka dots.
Other fashion houses followed suit, and by the spring/summer 2022 shows Balmain, Louis Vuitton and Sacai were awash with so many polka dots that it felt as if the Paris fashion crowd was moments away from breaking into a two-step jig.
Of course, where the fashion houses lead, the big-name actresses swiftly follow. At the César Awards (the national film awards of France), Léa Seydoux – an ambassador of Louis Vuitton – wore a black dress by the brand with a polka dot printed cape.
Kendall Jenner stepped out in a black and white polka dot minidress, followed by
Bridgerton
actress
Phoebe Dynevor
.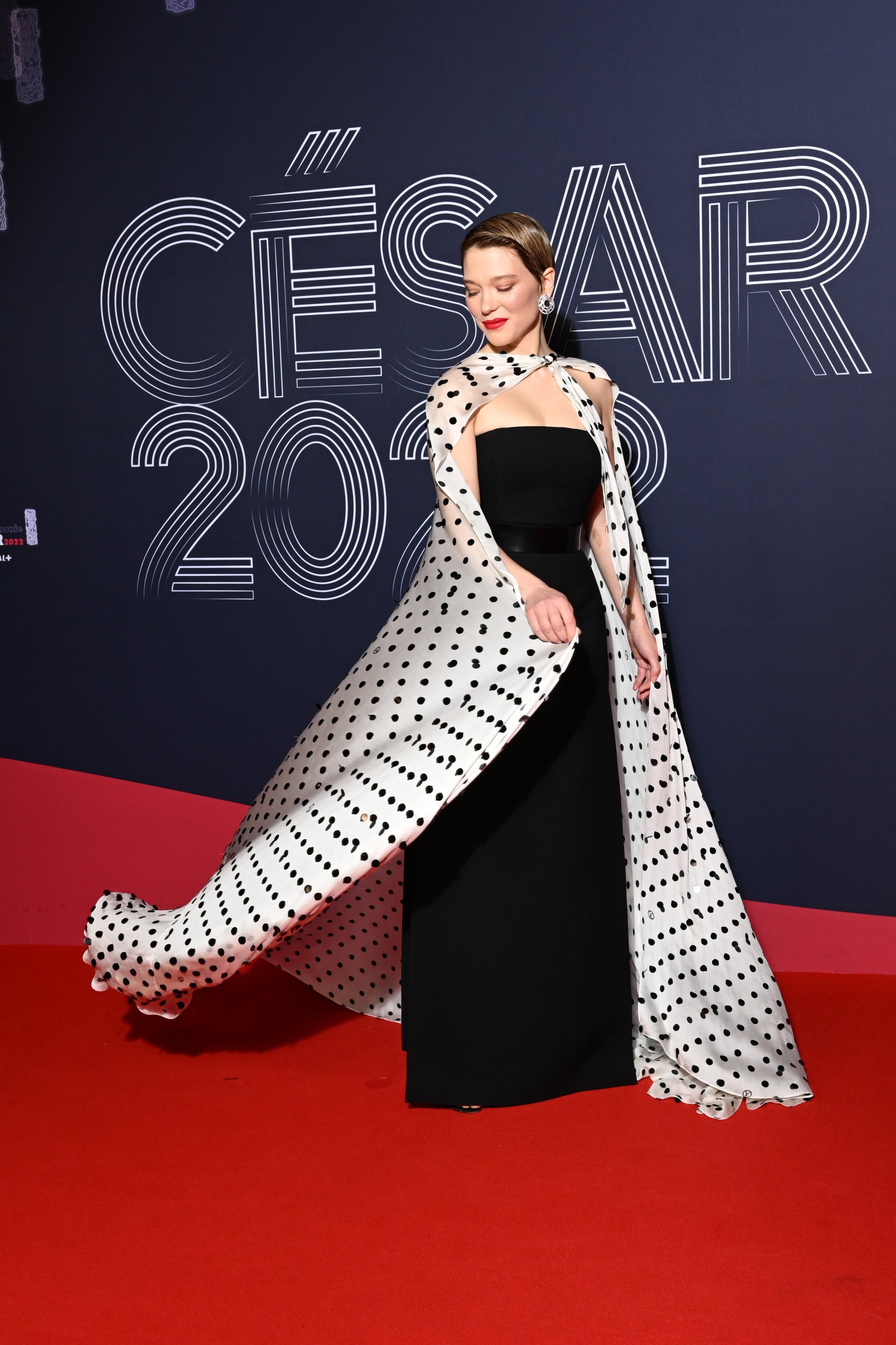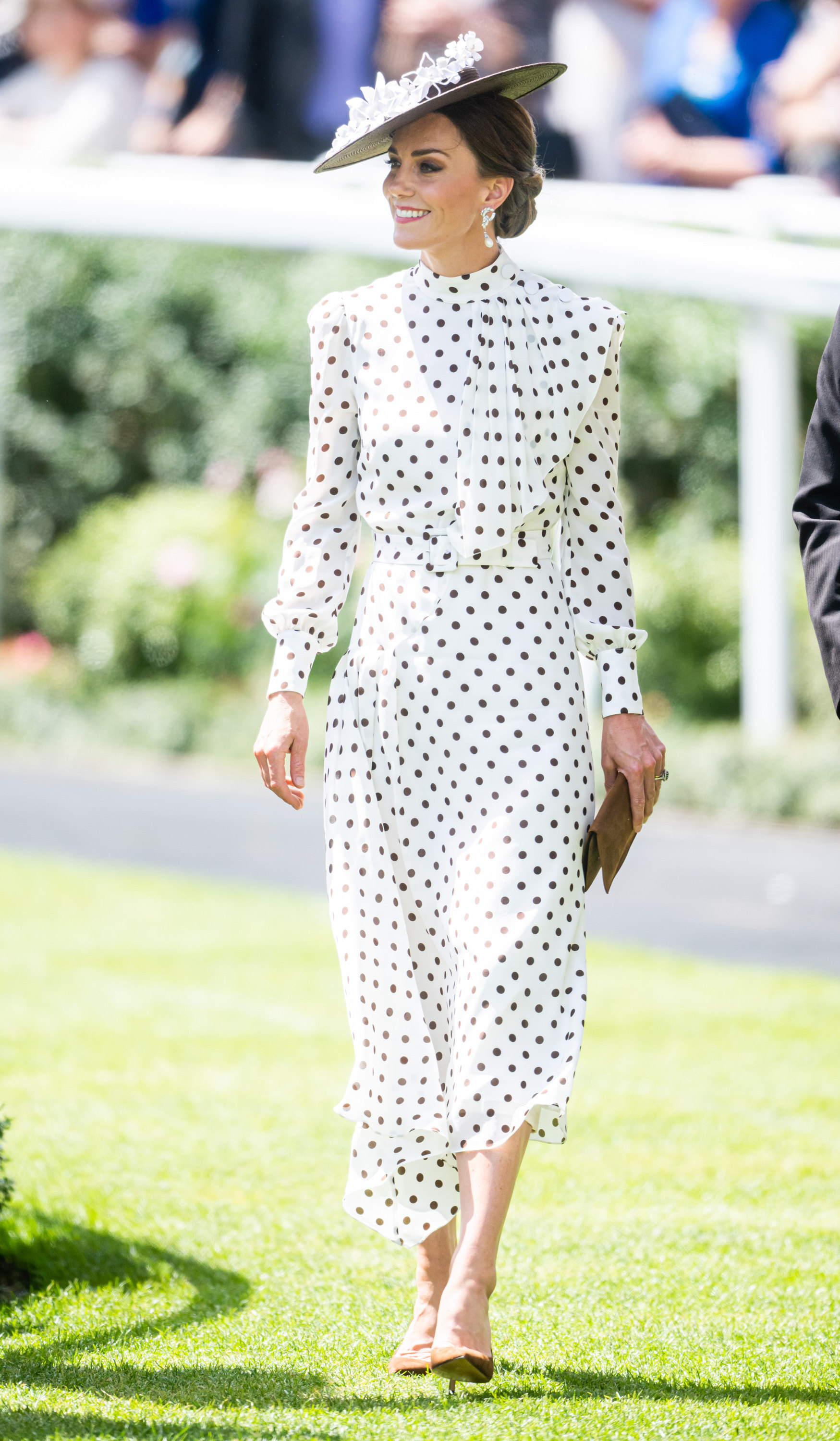 At this point, the trend was growing but remained rooted in the world of high fashion. Step up the
Duchess of Cambridge
. Kate Middleton, the future British queen consort, has become one of the biggest fashion influencers in the world and this summer we have seen her in an array of spotty outfits during celebrations for Queen Elizabeth's Platinum Jubilee, and sporting events Wimbledon and Royal Ascot.
The first polka dot design the duchess wore was a pale blue dress by royal favourite Alessandra Rich; this was followed by a cream and brown polka dot dress by the same designer, which she wore to Ascot. At Wimbledon, she wore a black and white polka dot dress to present the trophies to the winner and runner-up of the women's singles final.
Her love for the pattern seems to extend to her daughter, Princess Charlotte, who recently wore a navy top with white polka dots by Spanish label Losan in a video posted on Twitter to support England's women's football team with her dad, Prince William.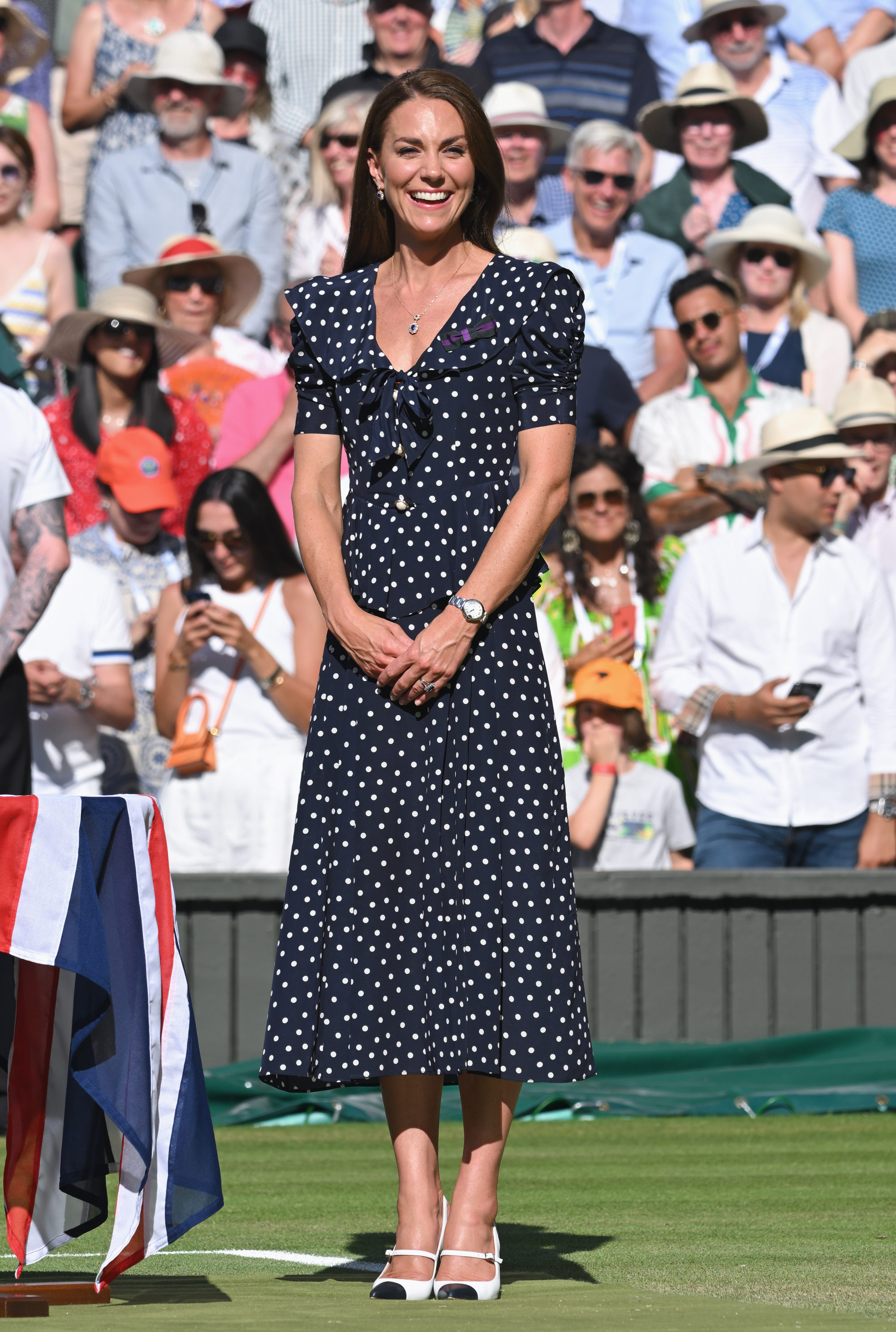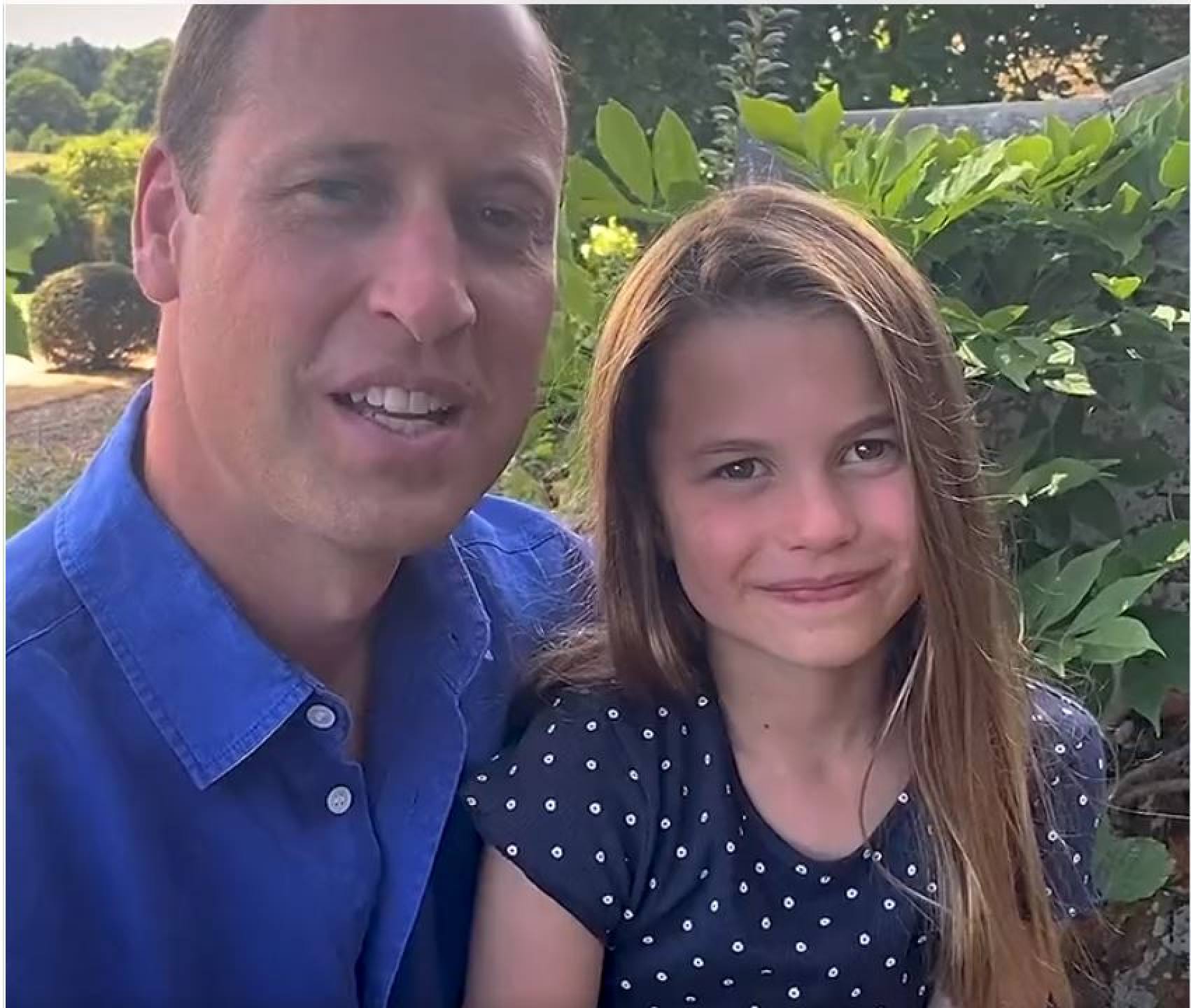 "In fashion, using the polka dot pattern on a dress is not new, it is forever a classic choice for designers because it is simple and pleasing to the eye," says Rich.
"I love to use polka dot patterns as I find this absence of meaning ironically and half-consciously induces an emotional response which can be elegant, feminine and glamorous, suitable for almost any occasion."
In terms of how to wear it, Jeannie Lee, the head of womenswear at department store Selfridges, has some tips.
"Polka dots are nostalgic, reminding us of an optimistic and happier time," she says. "How to wear it really depends on the cut and fabric of the garment – larger polka dots look nice on lighter, fluid and more sheer pieces and smaller polka dots are better for more form-fitting pieces.
"What I do know is that polka dots evoke a lightness and positive feeling."