Fashion
Get more with myNEWS
A personalised news feed of stories that matter to you
Learn more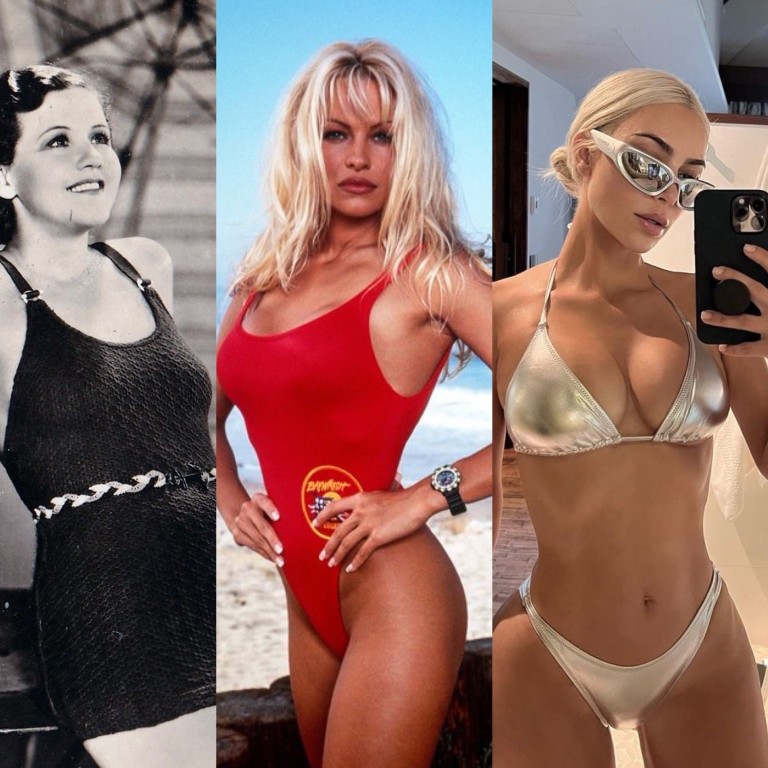 From bathing gowns to one-piece swimsuits, bikinis and Kim Kardashian's skimpy outfits for Instagram posing, 200 years of beach wear for women
Swimwear has evolved over the past 200 years, becoming more revealing and colourful as fashions and public modesty trends changed
In the 1910s, suits started becoming shorter, in the 1940s the bikini was born, and in the 2020s, Instagram and social media dictate the trends
Swimsuits for women have changed a lot through history.
In the 1800s, they were typically called bathing gowns and were long dresses that didn't show much skin. They were commonly made of wool.
Bathing gowns had long skirts and sometimes weights were sewn into the hems so the fabric wouldn't float up when it was submerged in water.
Bathing suits were usually accessorised with bathing slippers, which were shoes that protected feet from broken glass and shells. These slippers were commonly made of twisted straw or felt and they had laces. Sometimes women would make them look more stylish by adding ribbons, bows, or braids.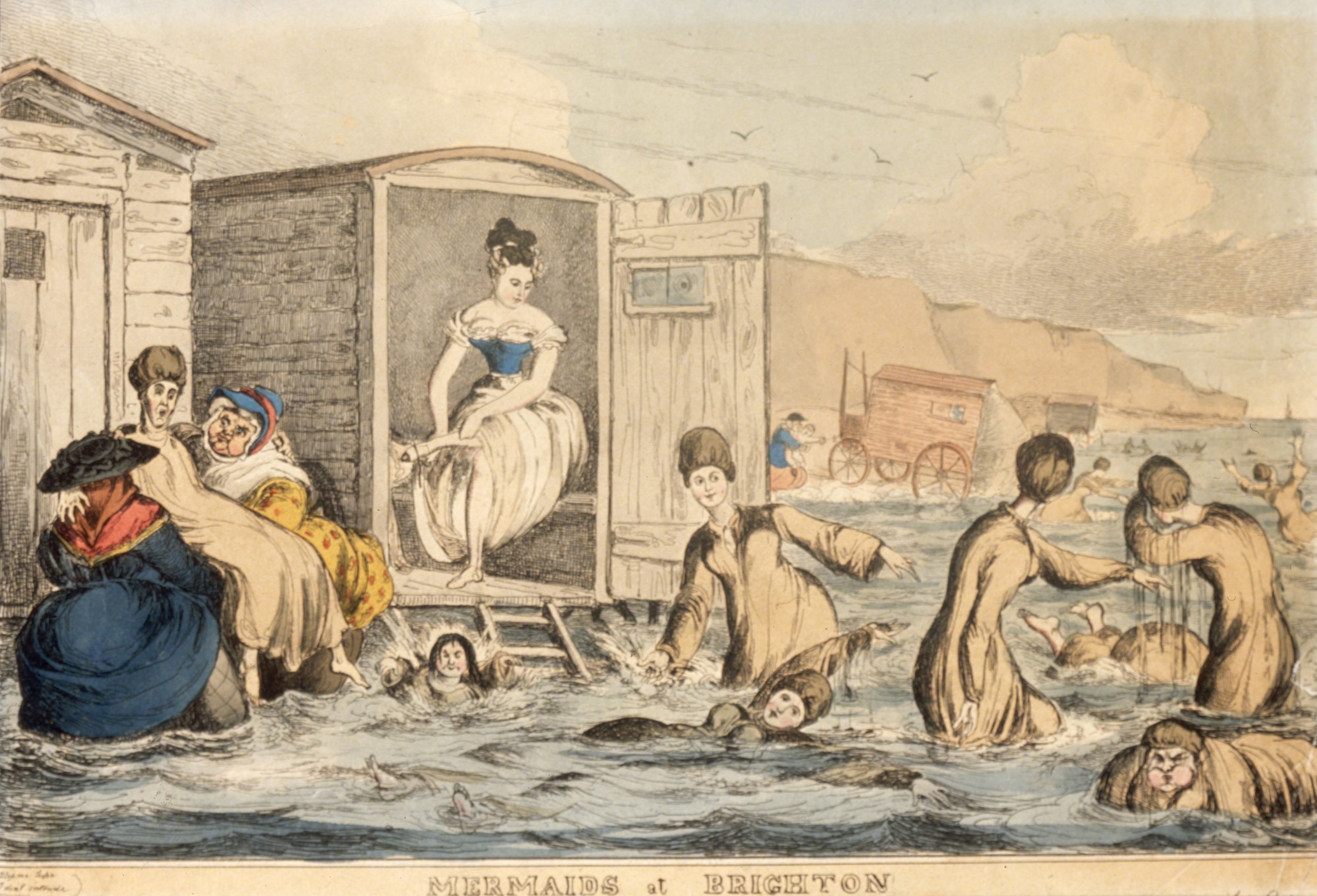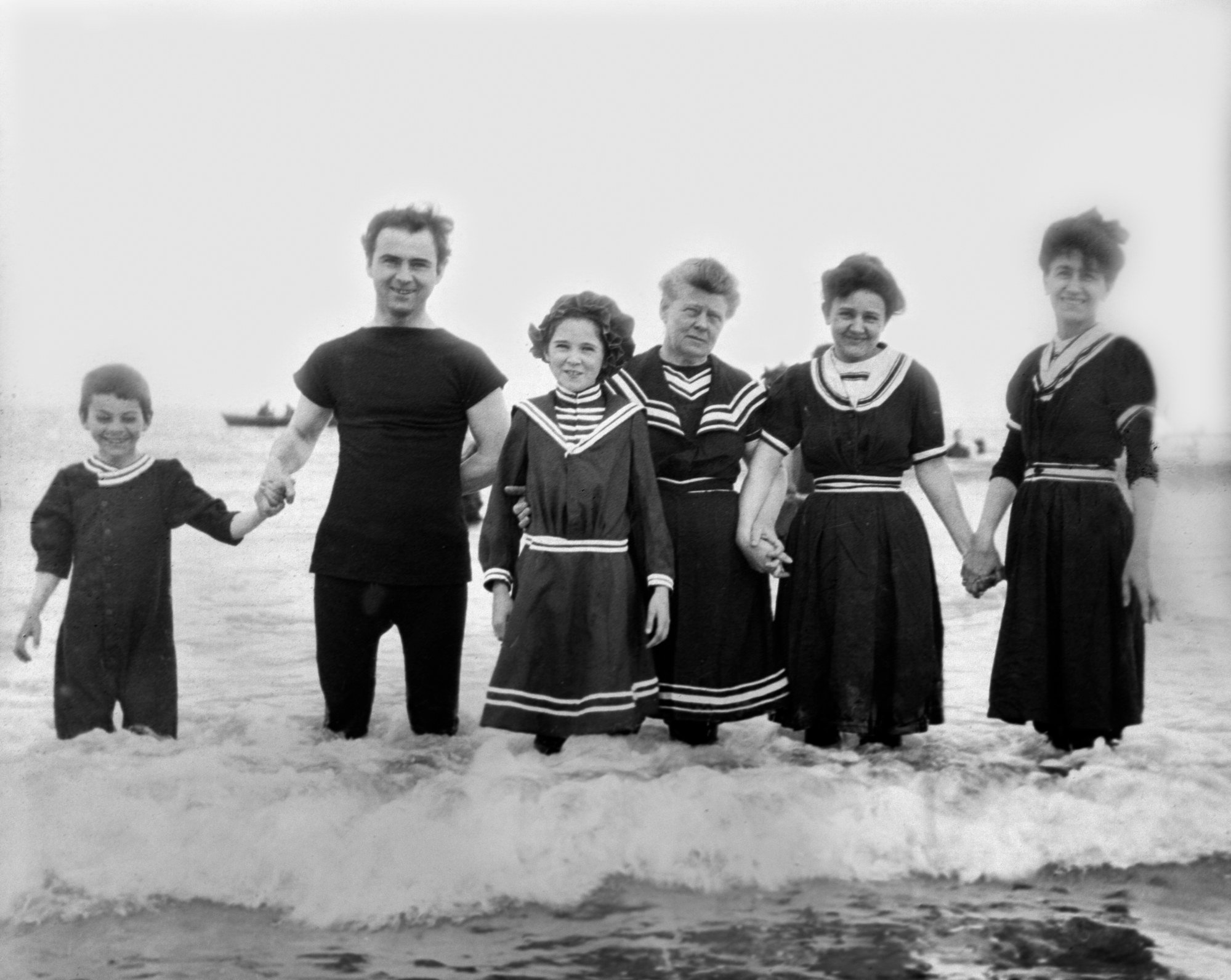 During this time, it was also common for women to accessorise their bathing suits with small hats called bathing caps. They were often used to protect women's hairstyles.
Some women also wore fancy handkerchiefs or scarves on top of their caps to make them a bit more stylish.
Sailor-inspired bathing suits became popular in the early 1900s.
According to Victoriana magazine, a popular swimsuit in the 1900s was made of black-and-white striped taffeta and featured a sailor-style collar, black silk stockings and black leather sandals.
Bathing coats were also popular in the early 1900s. As modesty was still important, women covered their bathing gowns with bathing coats. Sometimes these coats were made from silk and they typically had long sleeves and full capes.
Women usually wore the coat to the beach, took it off at the water's edge, then put it back on again as they got out of the water.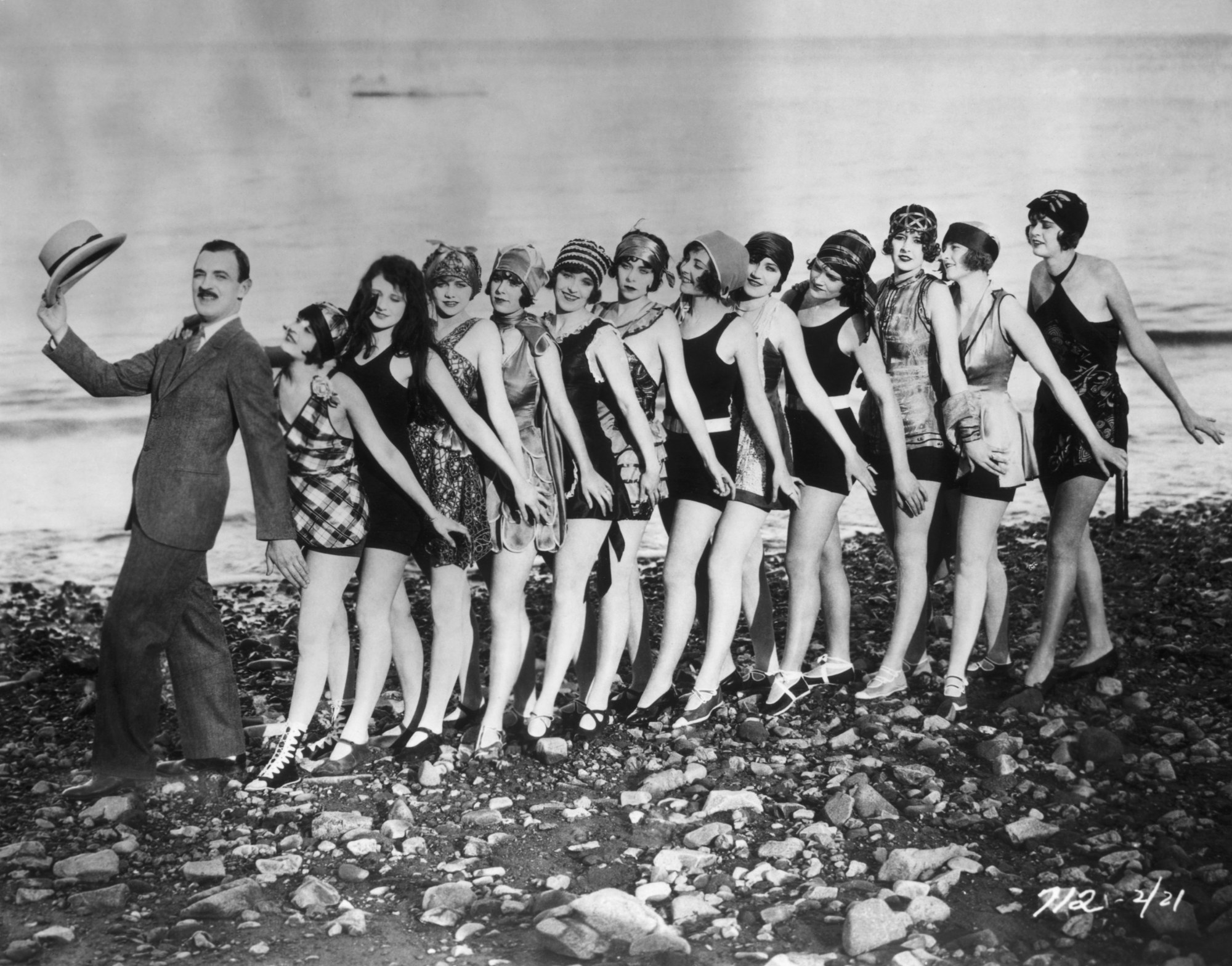 Around 1910, swimsuits became shorter and more form-fitting. After years of piling on the clothing, women traded bathing gowns for swimsuits that featured shorter skirts.
But around this time, women began being called out in public and punished for wearing swimsuits that were considered too revealing.
In the 1920s, swimsuits' necklines got lower. As swimsuits became more practical, they also showed off more of a woman's body. Deep boat necks or V-necks became more popular and armholes on suits got bigger.
Swimsuits also became brighter and were sometimes accessorised with belts. Women still wore swimming caps and these began to feature chin straps to help them stay in place.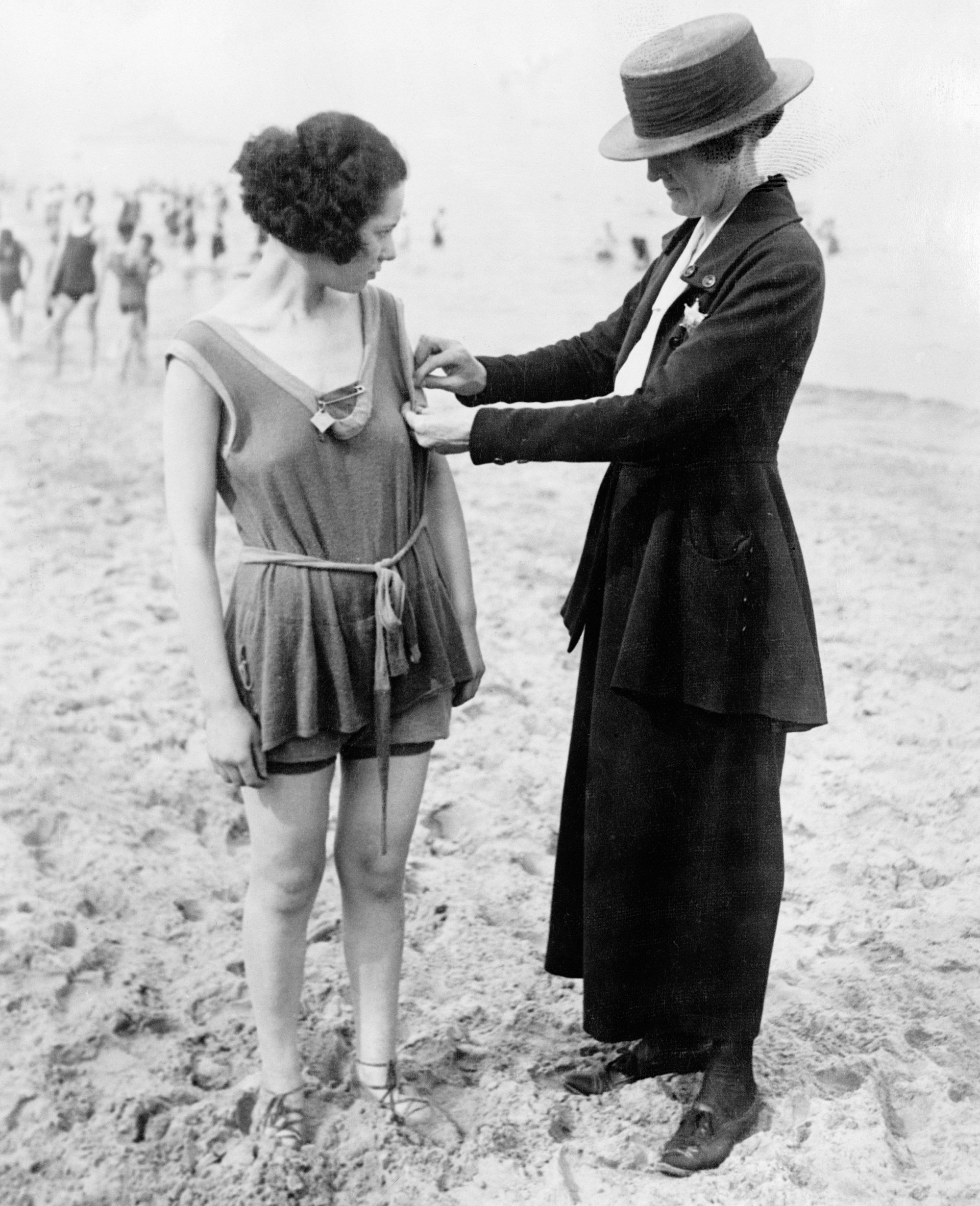 Women continued to have swimsuit regulations enforced on them in the '20s. Throughout this decade, women had to be careful to make sure their suits weren't too short or too revealing, since beaches had certain swimsuit regulations designed with modesty in mind.
In some parts of the United States, including places like Atlantic City, New York, and Chicago, special deputies or regular police officers would patrol beaches, sometimes using measuring tape to measure certain parts of a woman's outfit, like the distance between her knee and her suit.
If the officer felt the woman was showing too much bare skin, she could be arrested.
The enforcement of, and protests against, these swimsuit regulations continued throughout the '30s and '40s.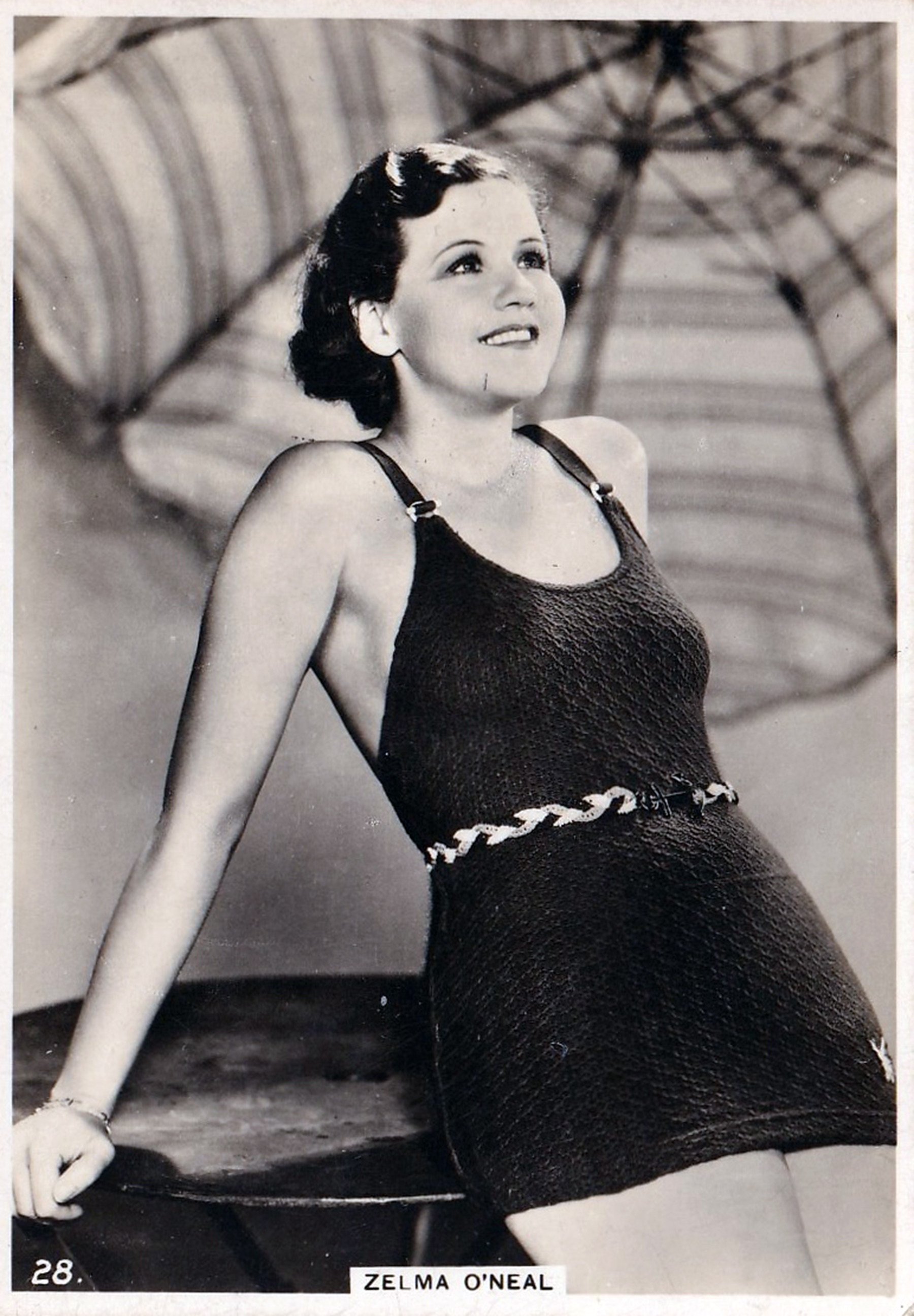 In the '30s, women's swimsuits started to resemble men's one-piece swimsuits. They were cut higher in the leg and showed more of the woman's back than before.
Swimsuits also began to feature thin straps, causing them to look more similar to one-pieces that are popular today.
These suits also began to be made of lighter and more comfortable, rubber-based materials that were less stiff and more supportive than wool.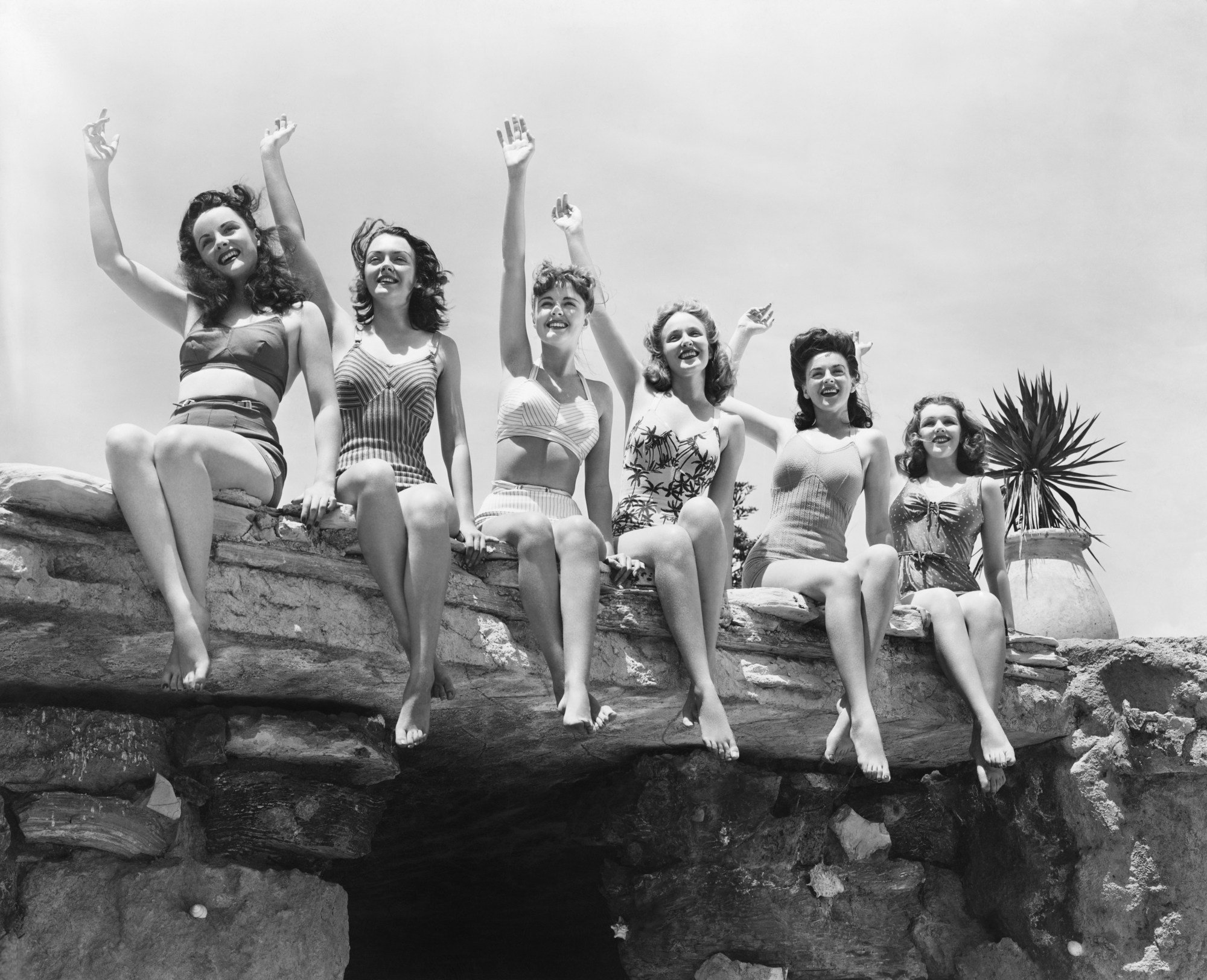 In the '40s, the one-piece changed again to resemble a short, tight dress with thin straps and a V-neck. The top looked like a standard bra and the skirt covered a woman's backside, hips, and upper thighs. The halter top was also really popular during the '40s.
The '40s also featured the popularisation of the bikini. French designer Louis Reard created a daring two-piece swimsuit that would later be known as the first bikini in July 1946. It revealed a small amount of one's midriff and consisted of a halter top and shorts.
Bandeau tops with halter straps also became more popular throughout this decade. These slightly revealing styles became popular in the United States during World War II when wartime rationing inspired people to use less fabric when crafting clothing.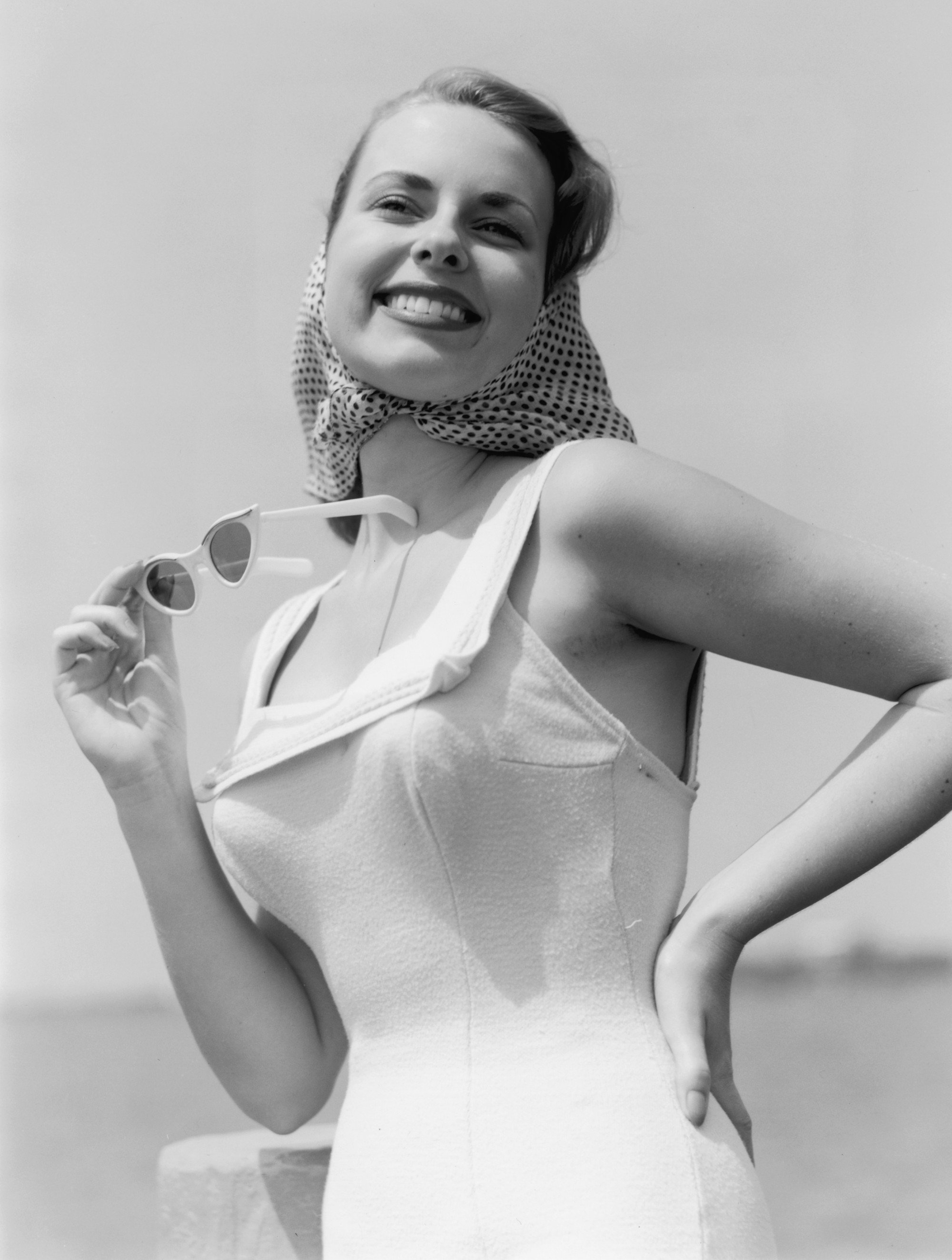 Although one-piece and two-piece suits still looked similar to the suits of the '40s, the material continued changing in the '50s. Nylon and elastic were used to make suits stretchier and to help them dry faster.
Bikinis got tighter and smaller in the '60s and even one-piece suits became more revealing.
In the mid-'60s, low-cut swimsuit bottoms became more popular and the bikini continued to gain traction.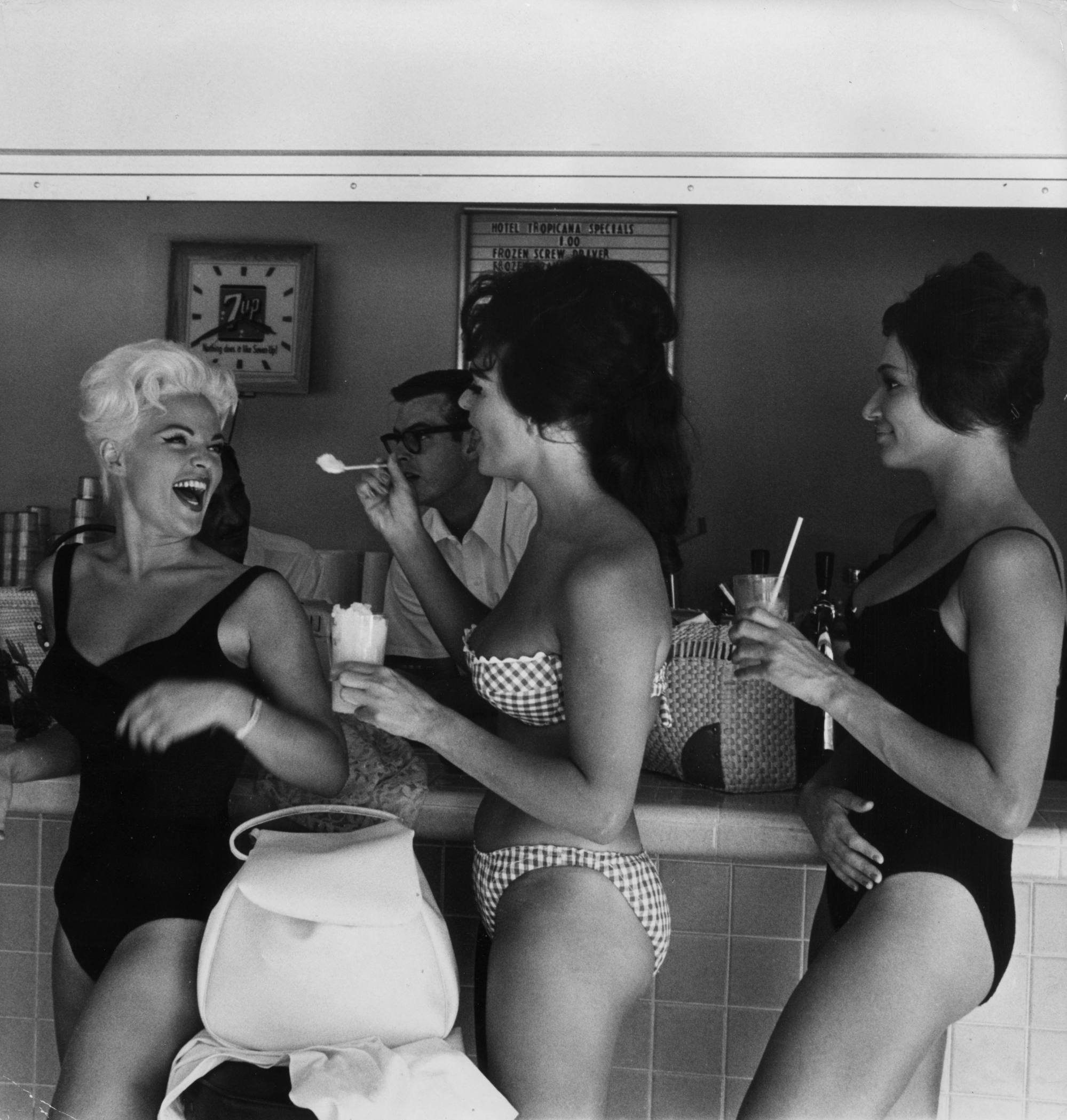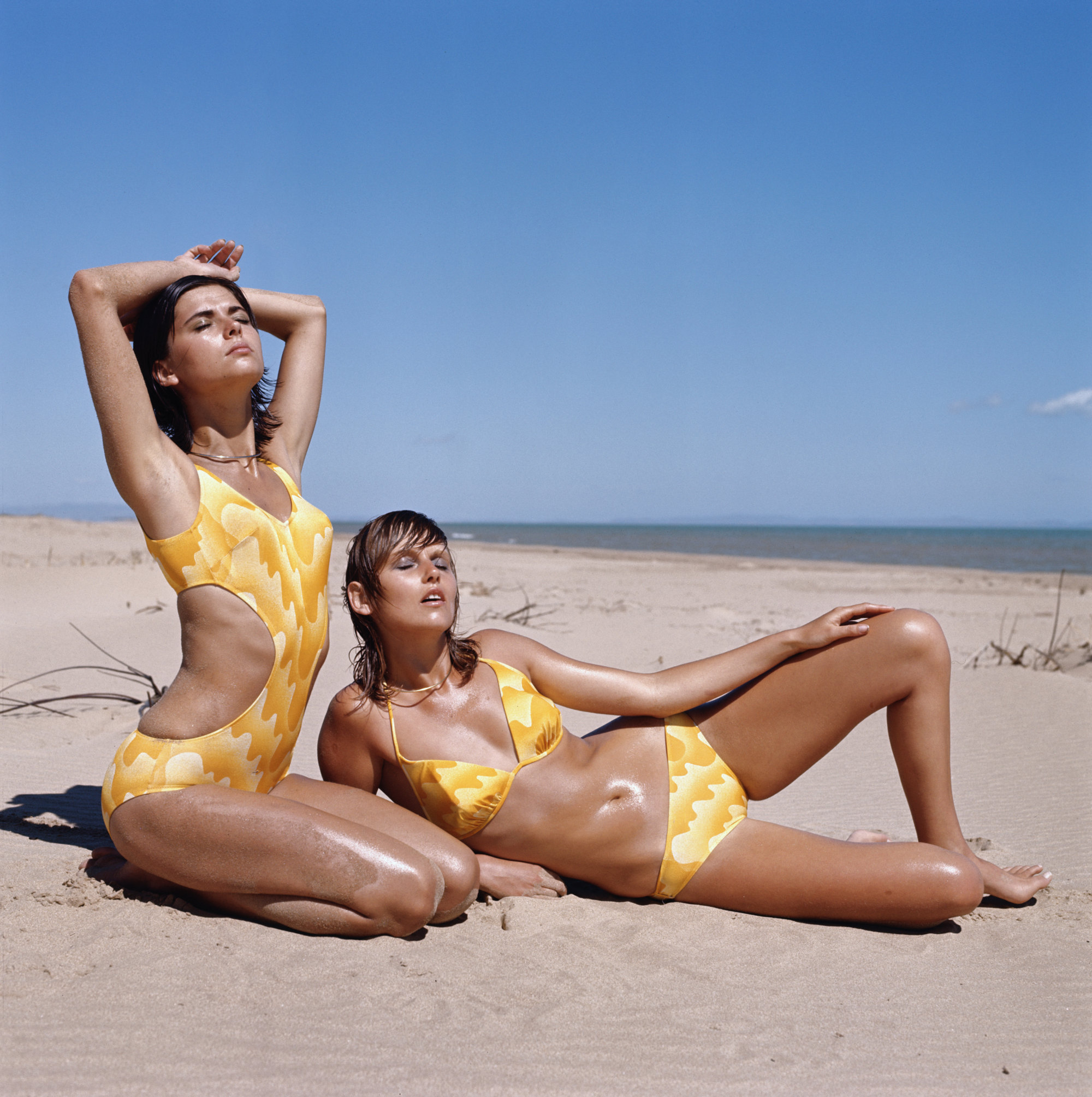 These suits were mostly made out of Lycra or Nylon, making them more fitted and tight.
In the '70s, swimwear continued to get more revealing and daring. Thongs, string bikinis, cut-out swimsuits, and even sheer suits became trendy.
In the '70s too, swimsuits also had plenty of vibrant patterns.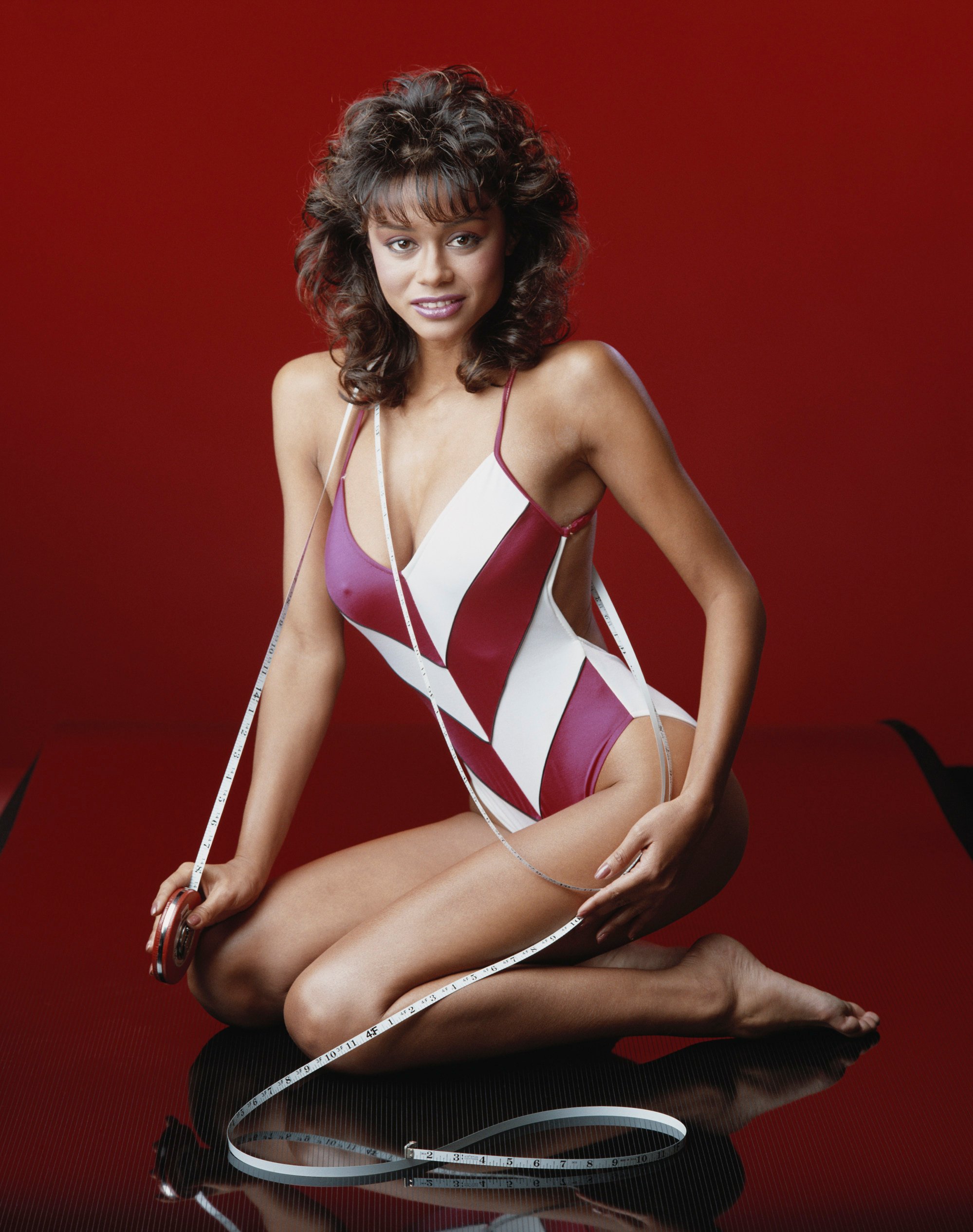 It's probably not surprising that the '80s were bold in terms of aesthetics. Bright neons and animal prints were quite trendy.
Suits often featured low, scooped necklines with higher leg cuts. Thong-style bathing suits also took hold.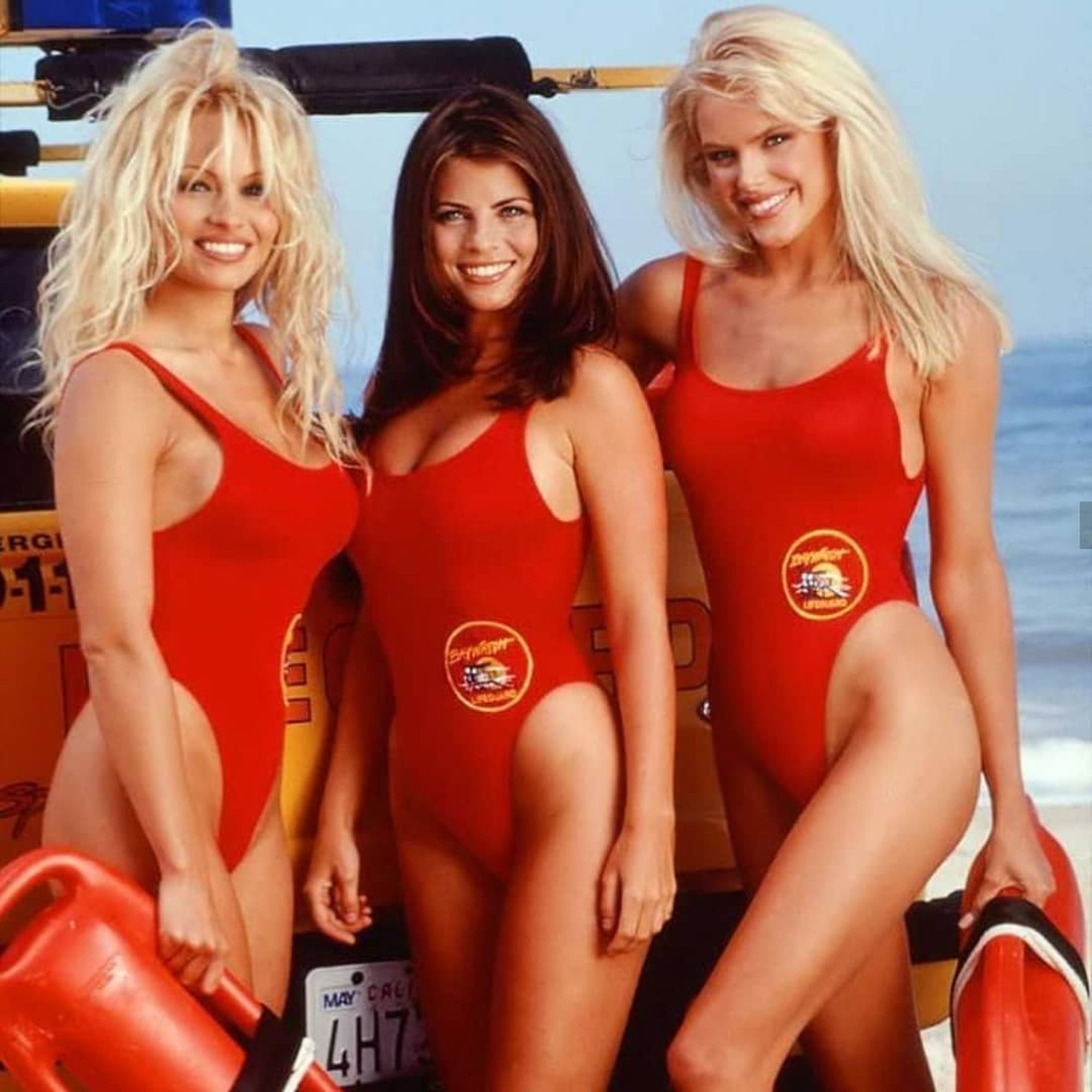 Bathing suits didn't calm down in the '90s; if anything, they got even bolder.
Advertisements from the '90s show swimsuits in super bright colours, fun patterns, and funky styles. Athletic-inspired, one-piece Speedos were pretty popular, too.
The wildly popular show Baywatch (1989-2001) inspired some bathing-suit trends throughout the '90s. Many popular one-pieces throughout this decade featured high-cut legs and a low, tank-top neckline.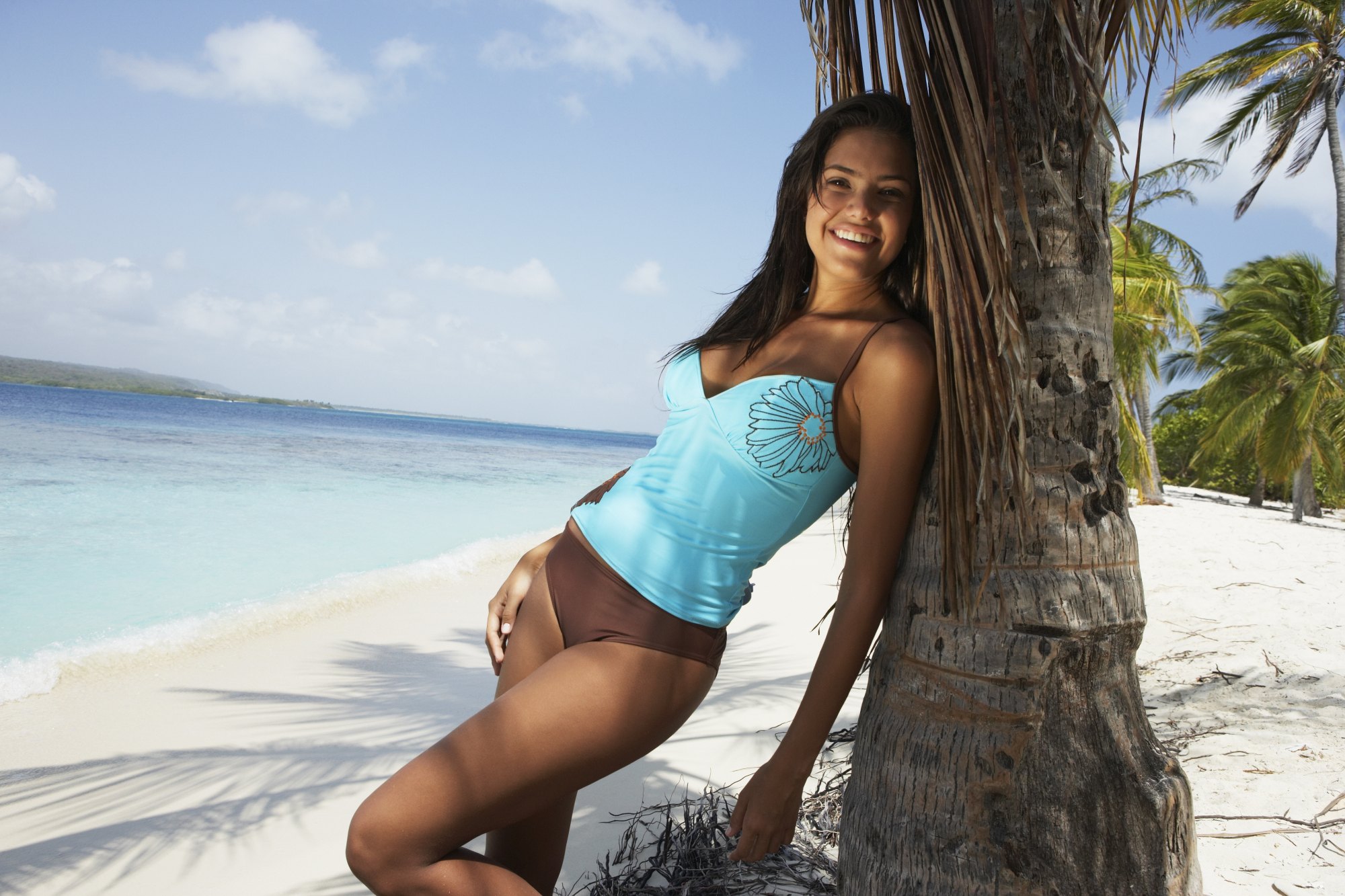 The early 2000s featured many styles that were popular in the '90s. Notably, the tankini emerged. Anne Cole, a designer, is credited with inventing this style.
A tankini is essentially a more modest version of a bikini: the top resembles a tank top and the bottoms are standard bikini bottoms.
In the last few years, swimsuit trends have included one-piece suits making a comeback and high-waisted suits gaining traction.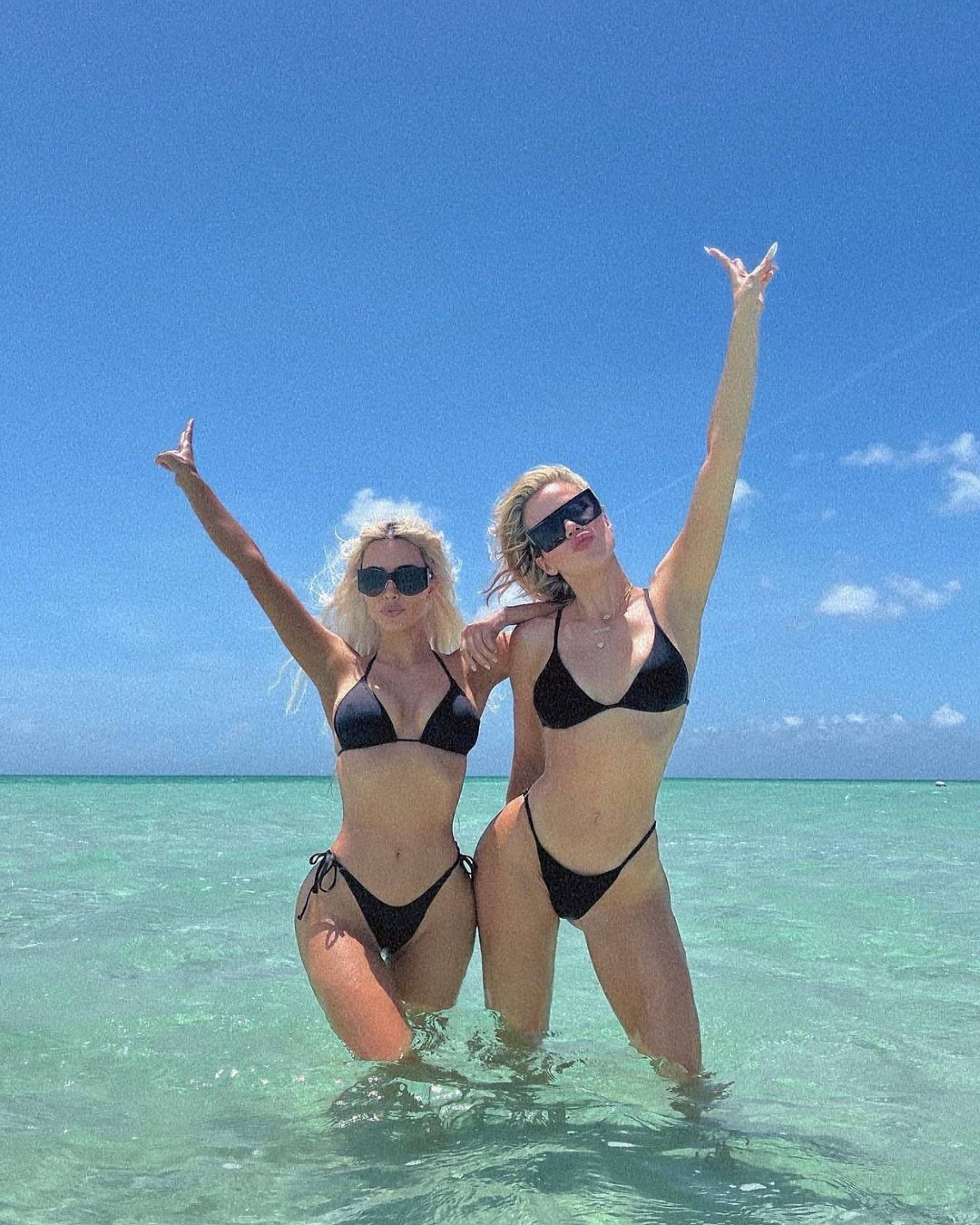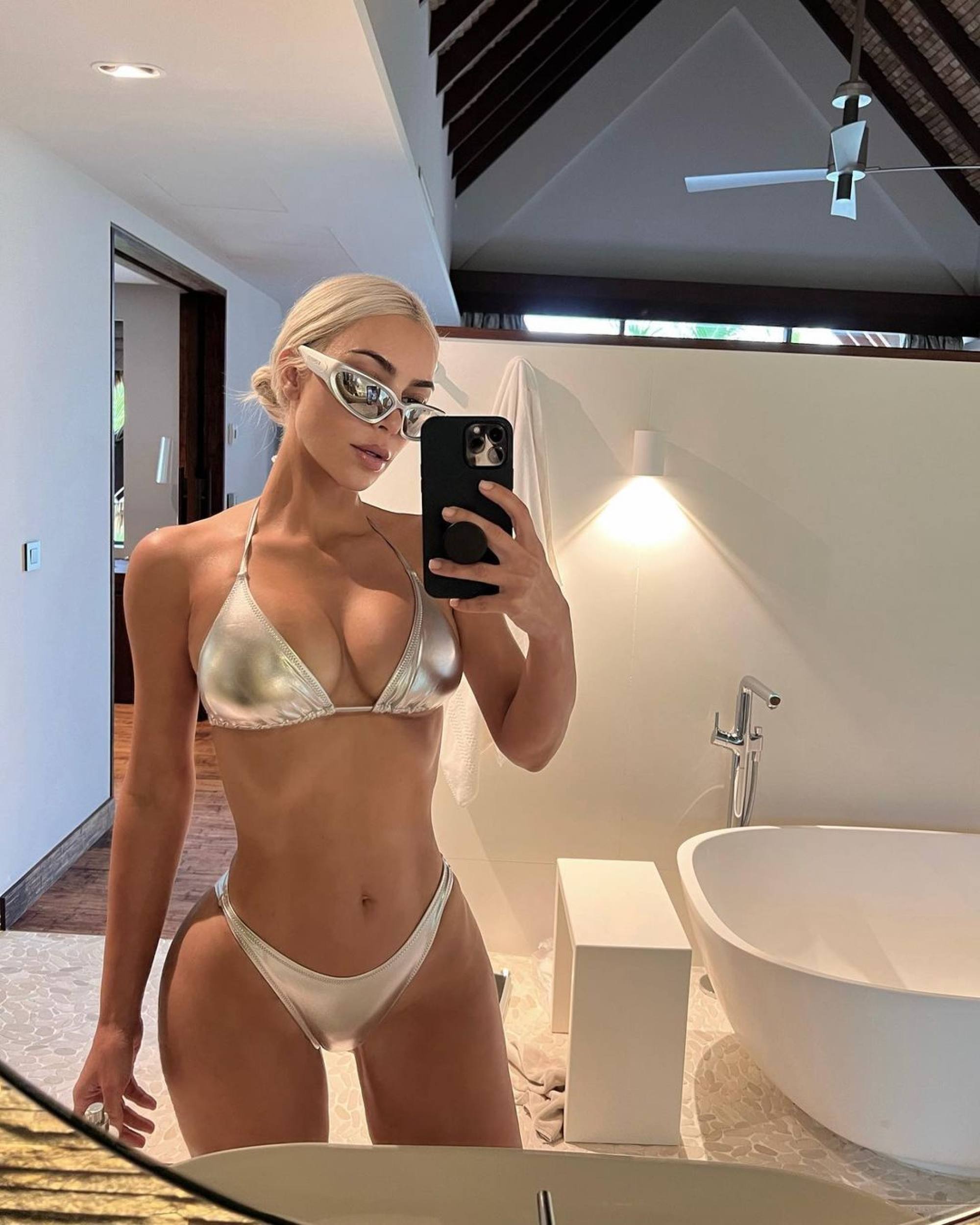 In the 2010s, it seemed like the most popular swimsuits ranged from vintage-inspired trends to slightly more revealing options.
In 2019, swimsuits designed for poolside posing not swimming, often created and worn by celebrities-turned-entrepreneurs like Kim Kardashian, were popular if widely criticised.
Throughout 2020, leather-looking swimwear and retro-style suits with unique cut-outs were huge.