Fashion
Get more with myNEWS
A personalised news feed of stories that matter to you
Learn more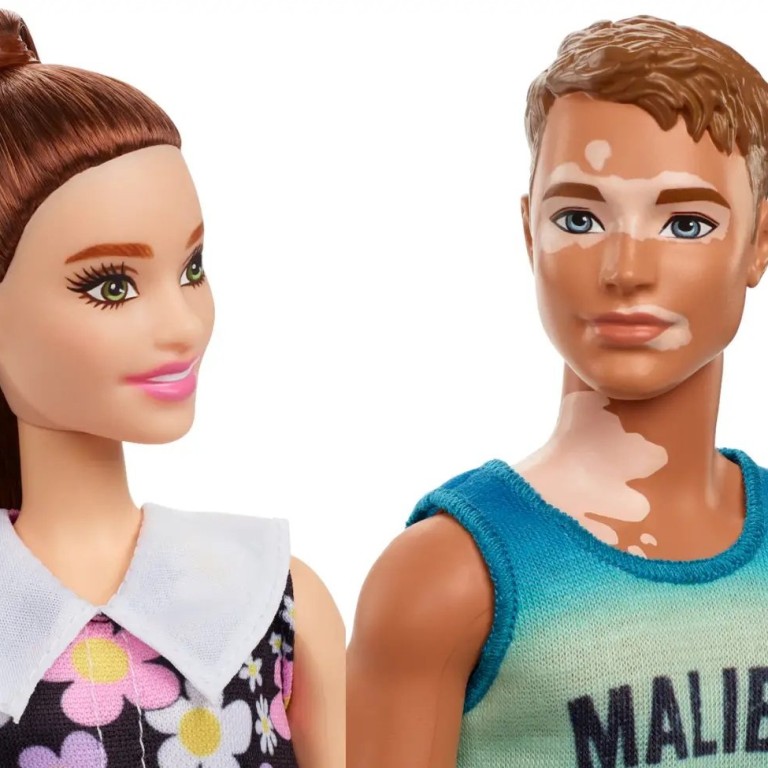 Barbie and Ken reflect body diversity with hearing aids, colourful prosthetic limbs, wheelchairs and skin conditions
Mattel is increasing the diversity of its range and now has Barbie and Ken dolls with various skin tones, hair colours and textures, eye shades, and body types
Some of the dolls have hearing aids or a prosthetic leg, others are in a wheelchair, or have the skin condition vitiligo
Barbie and Ken dolls have remained one of the world's bestselling toys since their launch in 1959.
Mattel has added more diverse dolls to add to its "Barbie Fashionistas" line in an effort to make more children feel included. They include dolls with wheelchairs, hearing aids, and prosthetic limbs.
"The Fashionistas line began with a variety of skin tones, hair colours and textures, eye colours and facial structures and has since expanded to include body diversity, dolls reflecting permanent disabilities, dolls with no hair and dolls with skin conditions like vitiligo, across Barbie and Ken," says Kelly Philp, Mattel's UK marketing director.
Philp adds there are now more than 175 Barbie and Ken dolls, all with different skin tones, hair colours and textures, eye colours, and body types.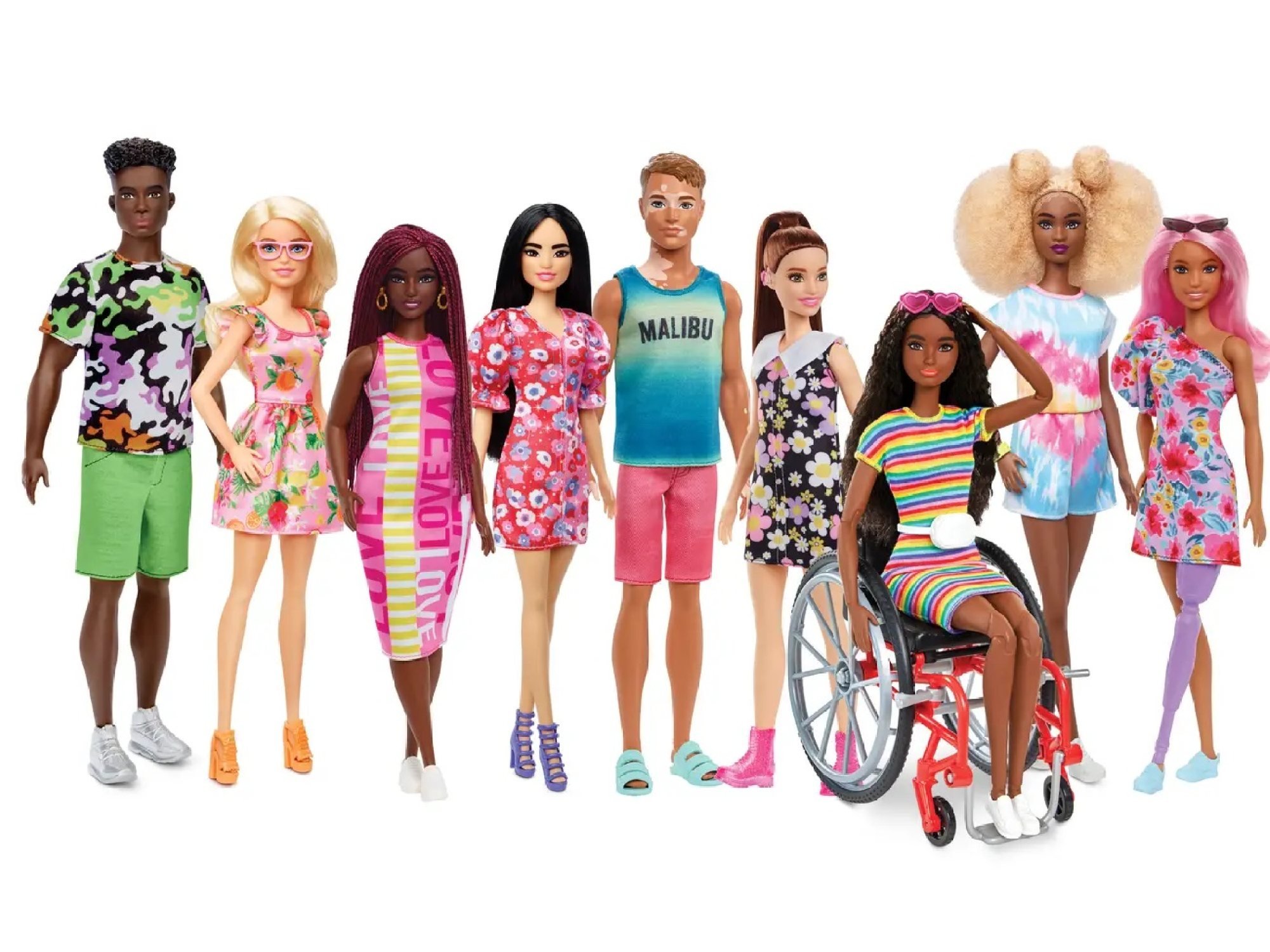 The first Barbie doll in 1959 wore a striped swimsuit, red lipstick, and had a blonde ponytail.
The Barbie doll was created in 1959 by Ruth Handler, who named the plastic figurine after her daughter, Barbara. Barbie got a boyfriend two years later in the form of Ken.
Since then, Barbie has gone through various changes of profession, nationality, fashion, and body type. Over the years, she has been an astronaut, Olympic skier, ballerina, and a McDonald's worker.
In 2020 Mattel even released a line of politically themed Barbie dolls, including a political candidate, a campaign manager, a fundraiser and a voter.
Last year, eight of the 10 most popular Barbie dolls in the line were diverse, Philp said.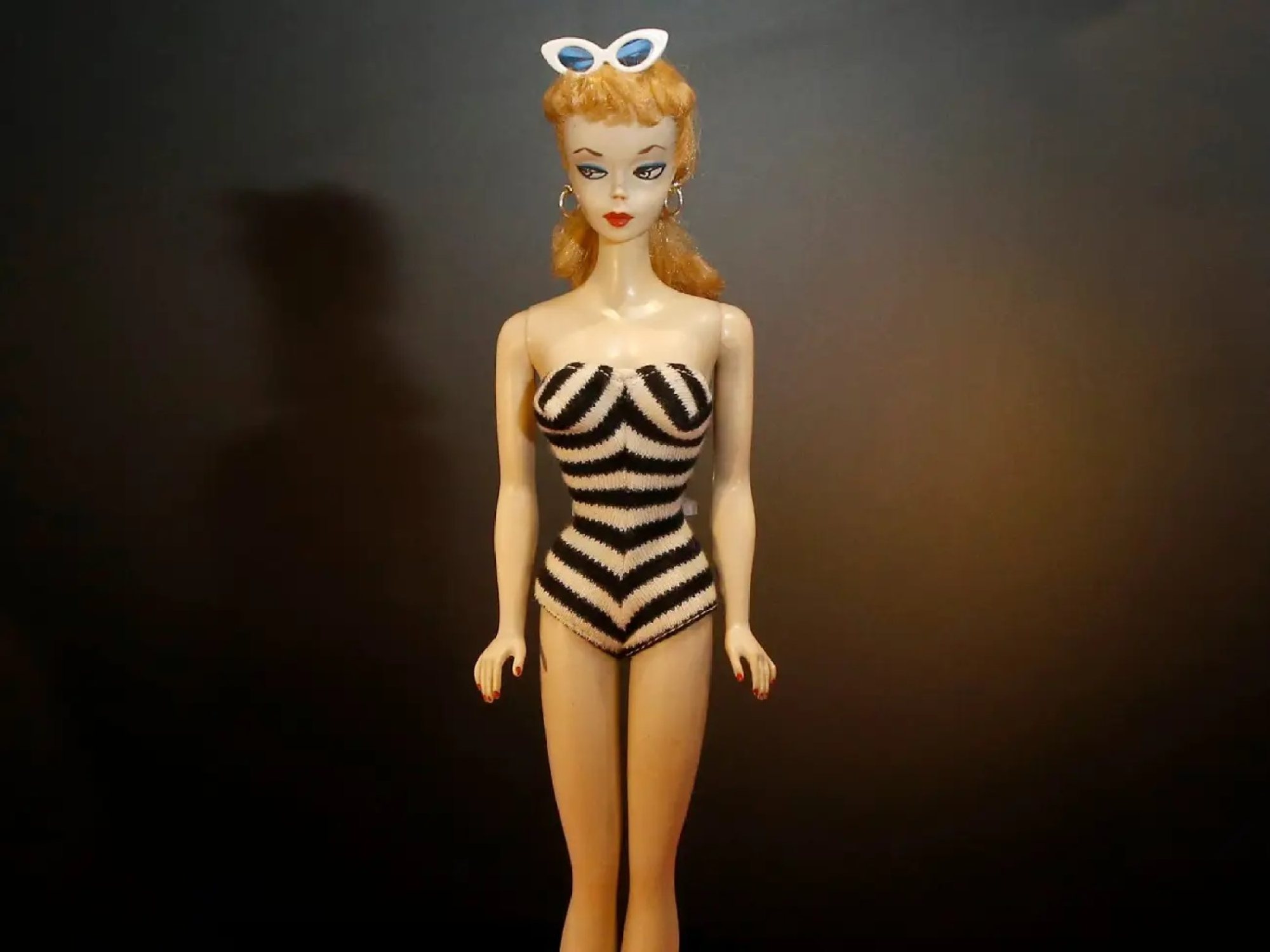 One of the new Barbie dolls has a hot-pink hearing aid. It's the first Barbie doll to have a behind-the-ear hearing aid, Mattel said. Philp says adding hearing aids to the Barbie line was "highly requested" by consumers.
As a deaf person, Rose Ayling-Ellis, an actor in the BBC drama EastEnders who last year won Strictly Come Dancing (known in the US as Dancing With The Stars), says she used to draw hearing aids onto her Barbie dolls so they would look more like her.
"It's so important for children to be able to see themselves represented in the toys they play with," says Ayling-Ellis, who took part in advertising for the Fashionistas line.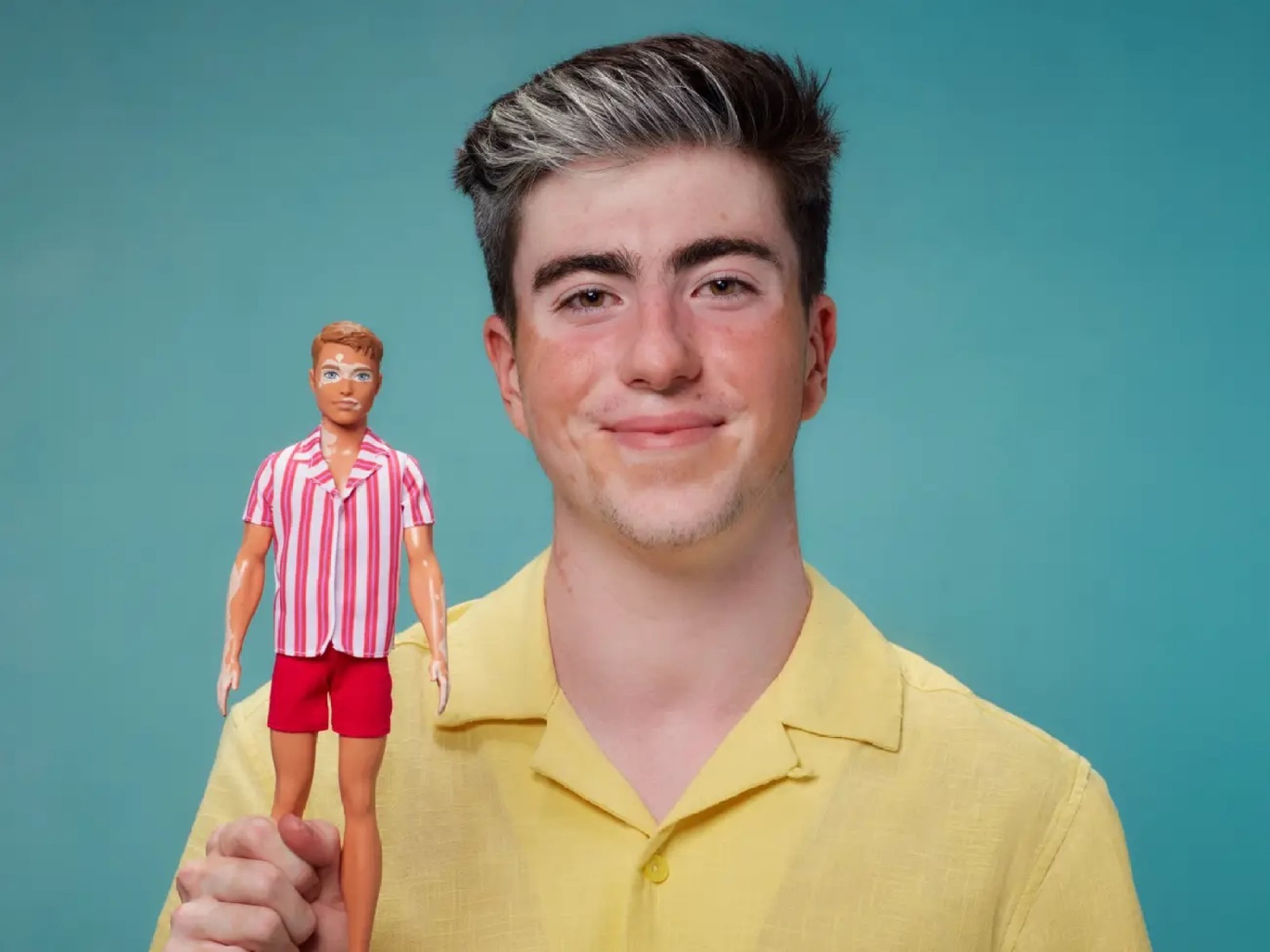 Mattel said it consulted experts to create an accurate representation of the Barbie dolls with hearing aids in the Fashionista line. One of the Ken dolls is the first to represent a skin condition called vitiligo, when the skin loses pigment.
James Stewart, who has vitiligo, was included in Mattel's campaign for the Fashionista line. He told the BBC it was "surreal" to hold a toy that also had the skin condition vitiligo.
"It's a major step in the toy industry and in my life," Stewart said. "It made me feel proud of who I was."
Although it's not the first Barbie doll to have a wheelchair, Mattel said it added another version to the range. Mattel launched the first black Barbie doll to use a wheelchair in 2019.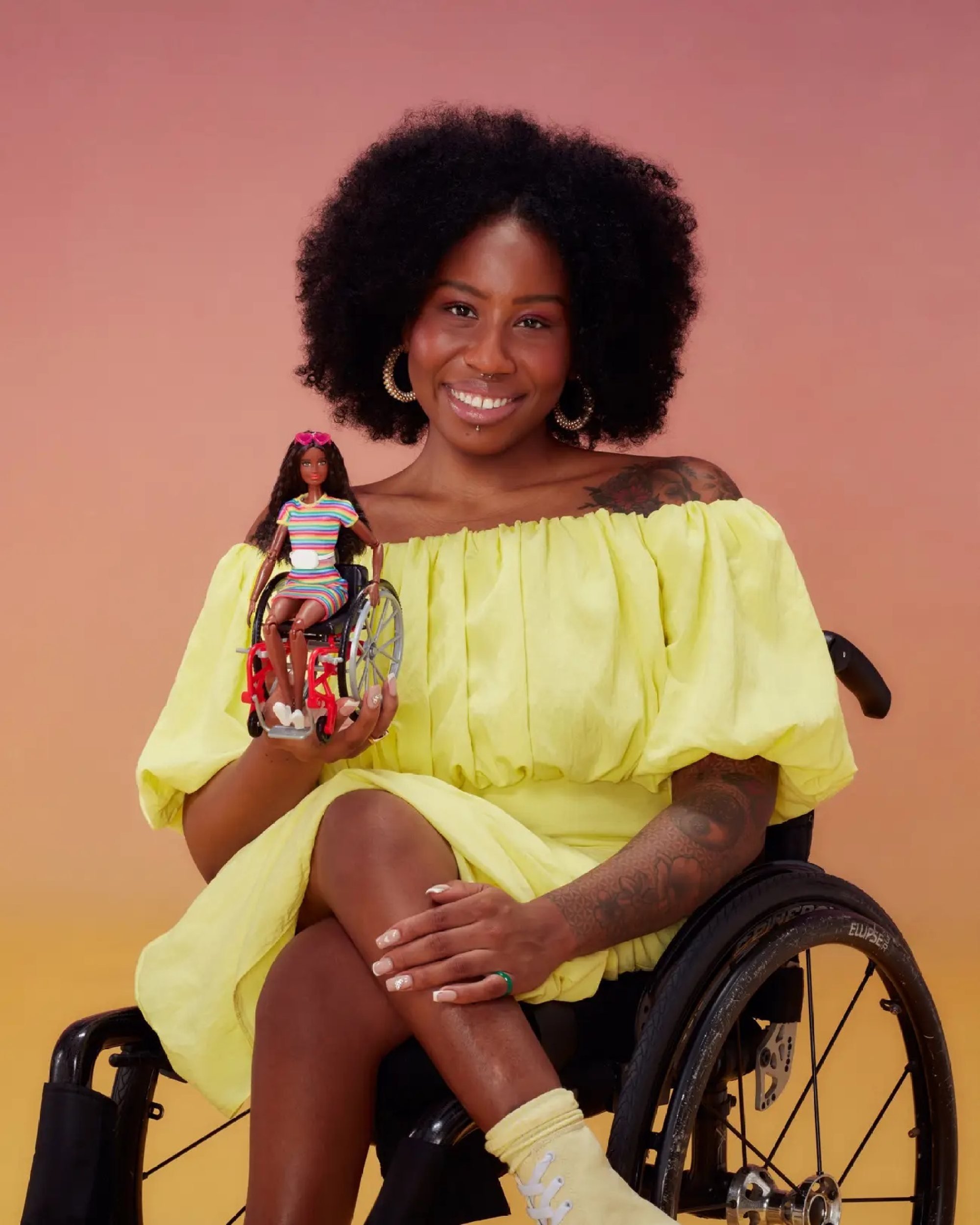 A company representative at the time said the team joined forces with partners at UCLA Mattel Children's hospital and wheelchair experts to design the most appropriate chair.
The toy giant previously sold Barbie dolls in wheelchairs in the 1990s, but they appeared to be discontinued because their wheelchairs didn't fit inside Barbie's toy houses sold at the time.
Another Barbie doll in the Fashionista line has a prosthetic leg. This isn't the first Barbie to have a prosthetic limb, but it comes in brighter colours than before.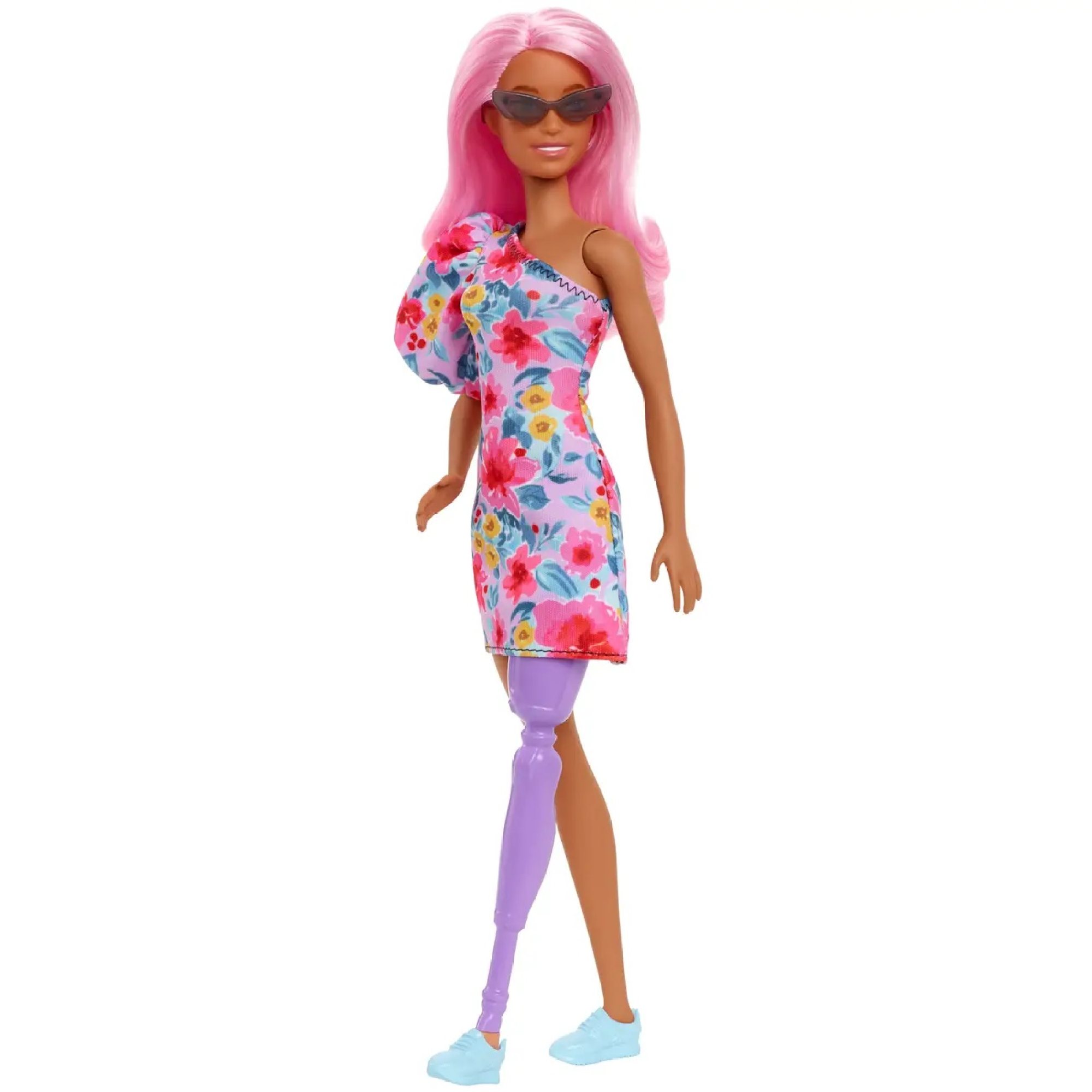 "We have been working over the past decade to be more reflective and the Fashionistas line is the most diverse doll line in the market, with expansions in different skin tones and hair textures, body diversity, and dolls reflecting people with permanent disabilities," Philp says.
The addition of these Barbie dolls come at a time when the Barbiecore trend is taking over the US.
The new range also coincides with the Barbie movie directed by Greta Gerwig and starring Margot Robbie and Ryan Gosling that will be released next year.