Fashion
Get more with myNEWS
A personalised news feed of stories that matter to you
Learn more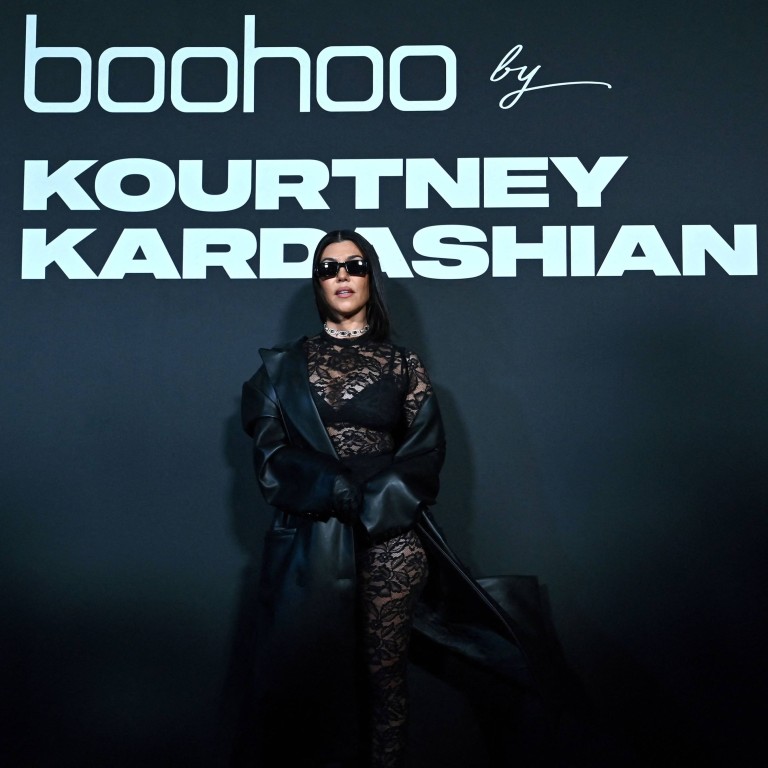 Kourtney Kardashian tries on sustainable fashion with Boohoo, but compared to huge Patagonia giveaway, is it greenwashing?
Kardashian's collaboration with fast fashion company Boohoo as a 'sustainability ambassador' faced a backlash when it was announced
Meanwhile, Patagonia's billionaire owner Yvon Chouinard has given his company away to help fight the climate crisis
Reality star Kourtney Kardashian faced an immediate backlash after announcing her collaboration with fast-fashion retailer Boohoo a week before the launch of her collection with a New York Fashion Week show.
The Poosh founder addressed the criticism, releasing a statement about the changes she hopes to make as Boohoo's newly minted "sustainability ambassador".
"I invite any experts who have ideas, suggestions … to reach out," Kardashian wrote on Instagram. "I want to help and from my experience so far working with the team I work with at Boohoo, they do too."
While Kardashian aims to help Boohoo follow through on their promise for sustainability, many brands are taking action now and have been for some time.
"When you are looking broadly at how you can become more sustainable … you just have to make one choice at a time," sustainable fashion brand Able's CEO Barrett Ward says. "You can't try to pretend that you are doing everything in the world."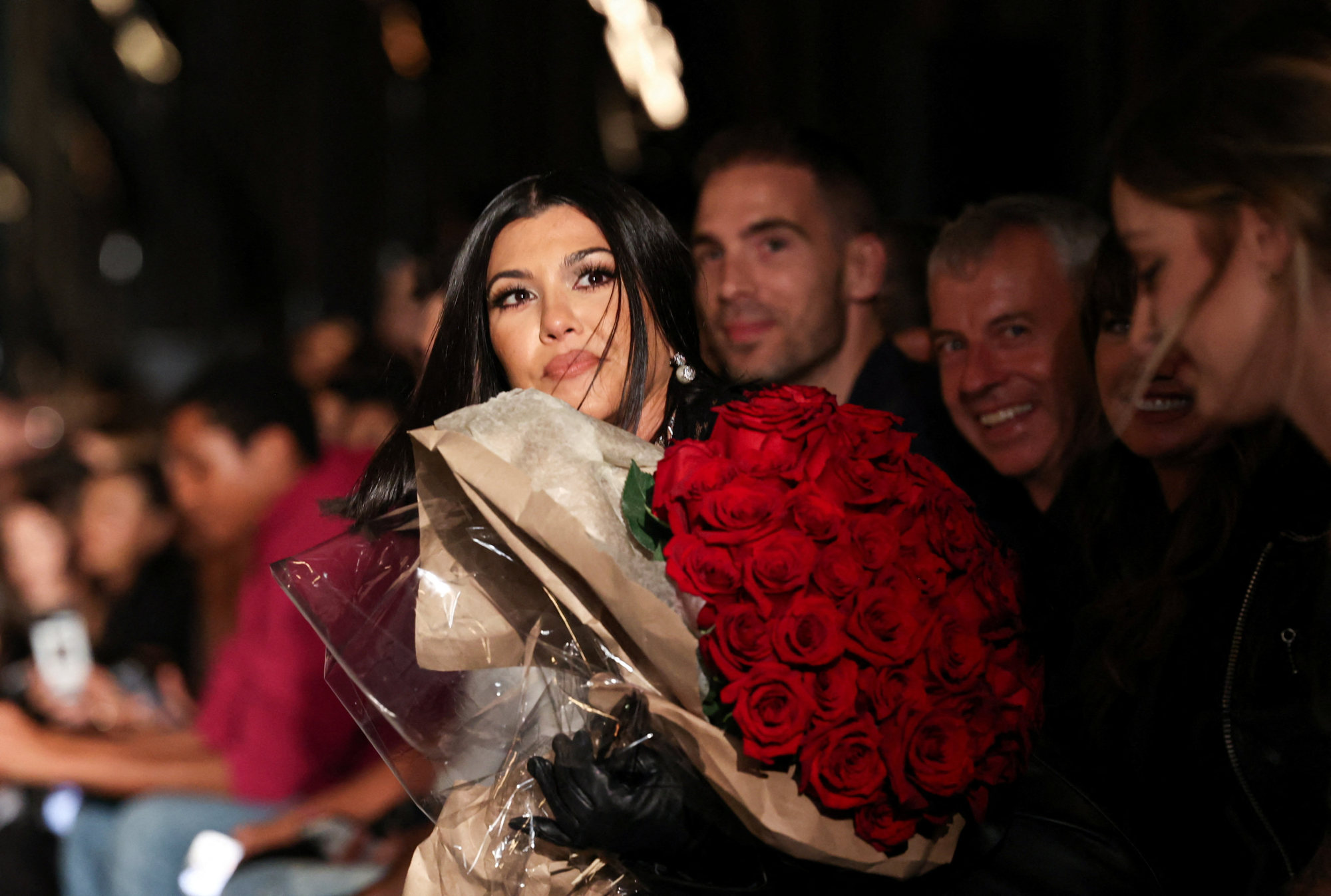 Industry pressure to create innovative fashion collections every season works against the goal of limiting waste. Fashion houses including
Fendi
and Kate Spade are reintroducing old handbag collections and making them new again.
Kate Spade's New York Fashion Week presentation included a re-release of Kate Spade's 1993 Sam bag, one of the first handbags the label released, an ode to its 30th anniversary.
With the '90s being on trend, the old-but-new-again bag has been given further 2022 relevance with sustainable upgrades.
"There's [a] 100-per-cent-recycled polyester shell, including the lining," Kate Spade's senior vice-president and head of design for leather goods and accessories Jennifer Lyu says.
"The fact that such a big company is doing this is important because we're all fighting the supplier to be more innovative," she adds.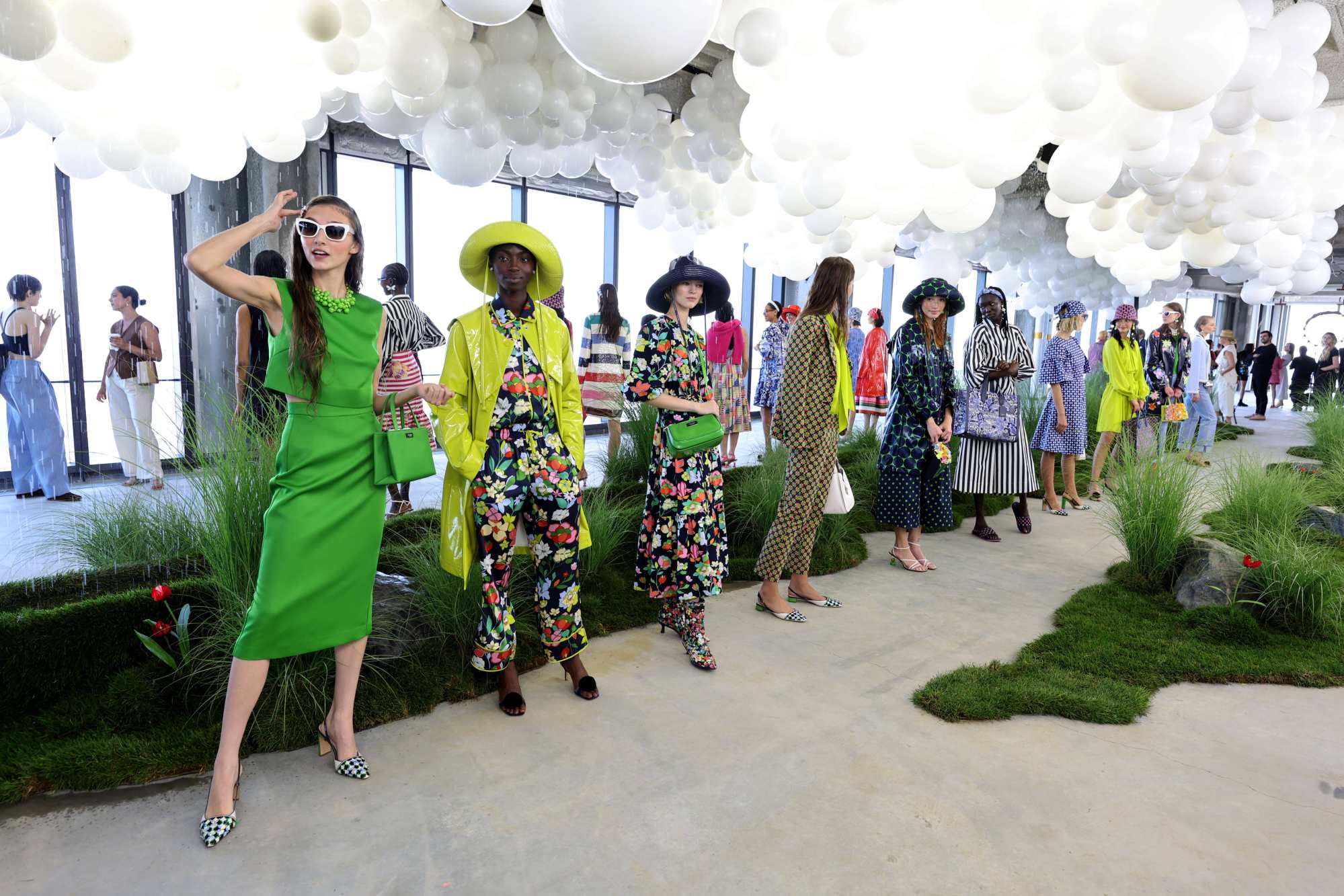 Tom Mora, senior vice-president and head of design for Kate Spade's ready-to-wear and lifestyle categories, says the sustainability of Kate Spade bags also lives in the longevity of the design – perhaps the Sam bag in the bottom of your wardrobe can be on trend again.
"People talk about how they've had Kate Spade bags for 20 years [or] 30 years," Mora says. "Some people actually give them to their daughters when they're old enough and that's a beautiful story because it becomes like an heirloom."
A brand that doesn't need fashion week to make grand statements about sustainability is California-based Patagonia.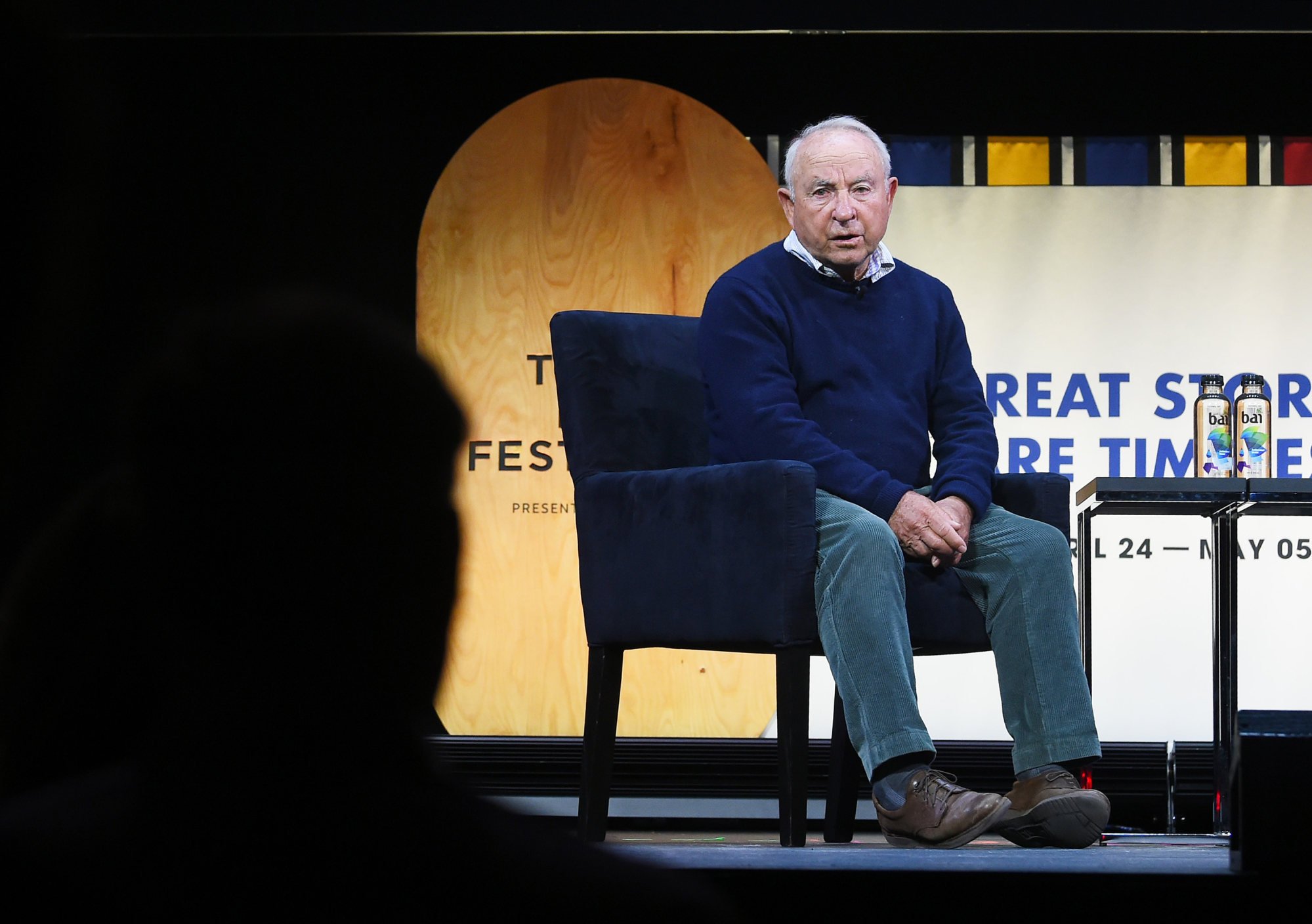 Just days before the Boohoo show during New York Fashion Week, the billionaire founder of Patagonia announced that he was planning to give his company away to help fight the climate crisis.
"While we're doing our best to address the environmental crisis, it's not enough. We needed to find a way to put more money into fighting the crisis," Yvon Chouinard, who started the outdoor apparel brand almost 50 years ago, wrote in a letter: "We can save our planet if we commit to it."
Patagonia's website now reads, "Earth is now our only shareholder".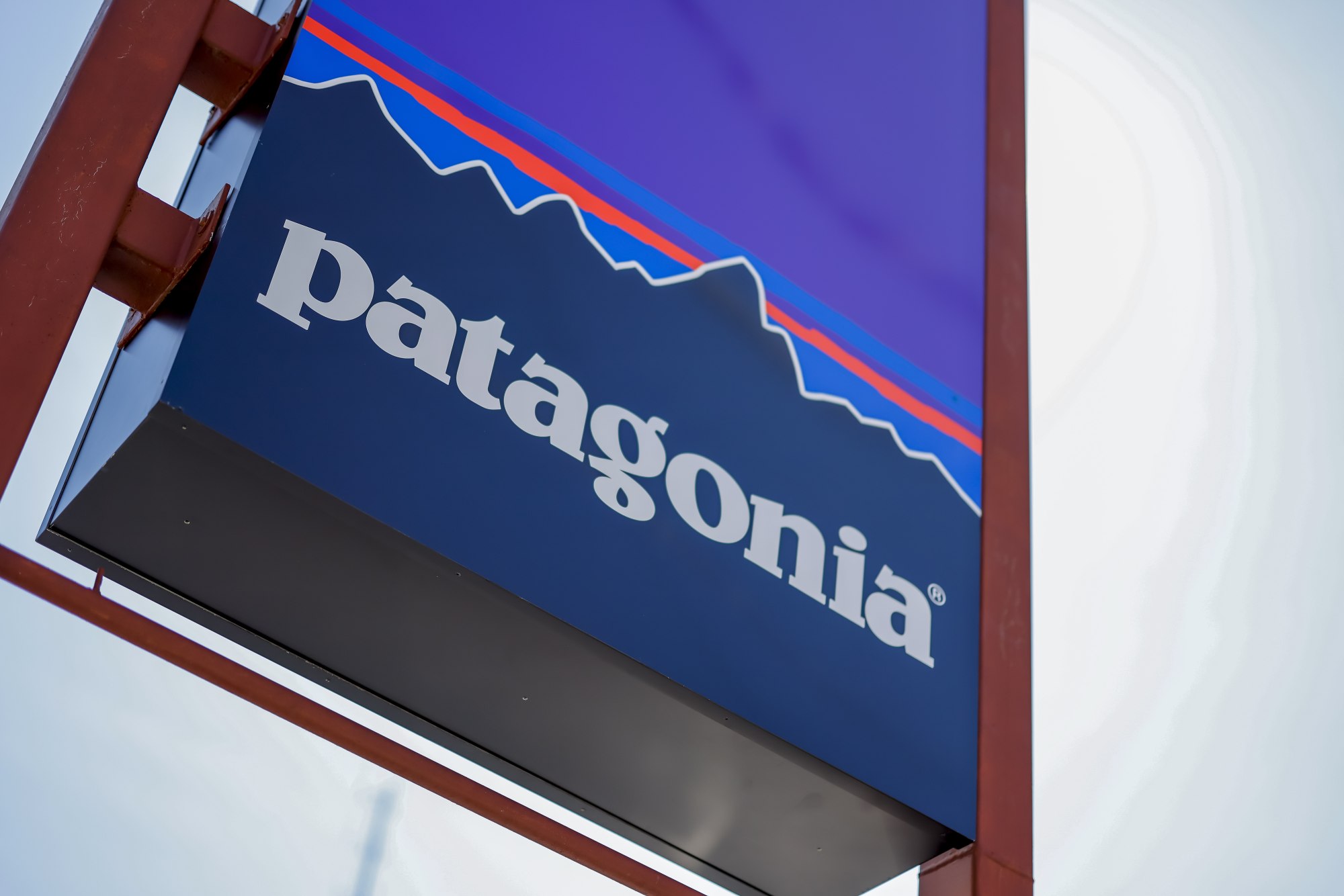 Chouinard and his family have transferred their ownership in the company, worth about US$3 billion. Patagonia's new owners are environmental non-profit the Holdfast Collective and the Patagonia Purpose Trust, created by Patagonia "to protect the company's values".
Patagonia will continue to be a for-profit business and a California benefit corporation. But every year, after first reinvesting in the company, all the money Patagonia makes will be given to Holdfast Collective to help fight the climate crisis, the company says.
The Holdfast Collective "will use every dollar received to fight the environmental crisis, protect nature and biodiversity, and support thriving communities, as quickly as possible", Patagonia writes.
Expected contributions for these climate pursuits total about US$100 million each year, depending on how well the business is doing.
The clothing company will also continue to donate 1 per cent of annual sales to grass-roots environmental non-profits, in line with previous commitments the company has made in recent years.