Fashion
Get more with myNEWS
A personalised news feed of stories that matter to you
Learn more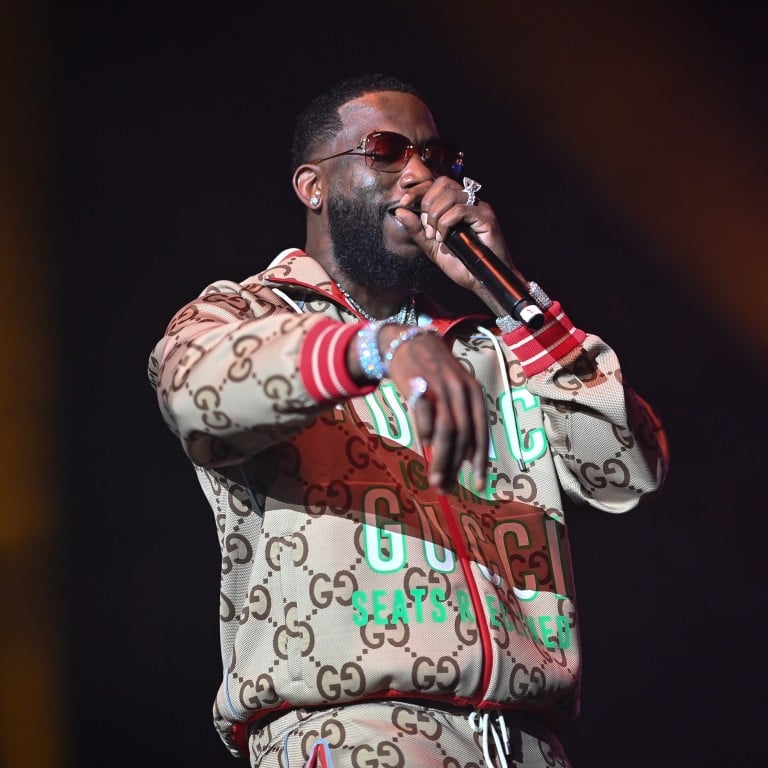 High fashion and hip hop: how Gucci, Louis Vuitton, Dior and more became central to rap, from Kanye West to Cardi B
'Gucci' has become a slang term for excellence within hip-hop culture. During the 2010s, mentions of the brand and other fashion houses exploded in rap music
This is part of a wider integration of fashion and hip hop, with artists from A$AP Rocky to Travis Scott increasingly collaborating with top fashion houses
"Gucci" is everywhere – but not in the way you might expect. Rather than the Italian fashion house's garments and accessories being ubiquitous, it is the name itself that has risen to mainstream prominence in recent years as a slang word.
When it mentioned "Gucci" in its Words We're Watching section in September 2018, English dictionary Merriam Webster said it "is used as an adjective generally to mean 'fancy, very fashionable'; 'good, fine'; 'great, excellent.'"
The word has increasingly featured in hip-hop lyrics over the past decade, but rap's journey towards "Gucci" started at the genre's very inception, with the 1980 Sugarhill Gang hit "Rapper's Delight". In this song – widely credited as giving birth to hip hop – dressing well is a prominent theme, with rapper Big Bank Hank boasting, "You see I got more clothes than Muhammad Ali and I dress so viciously".
It wasn't too long after this benchmark moment that Gucci was referenced by MC Schoolly in his song "Gucci Time" (1985), in which the rapper says, "Lookin' at my Gucci, it's about that time/For MC Schoolly D to start hummin' a rhyme."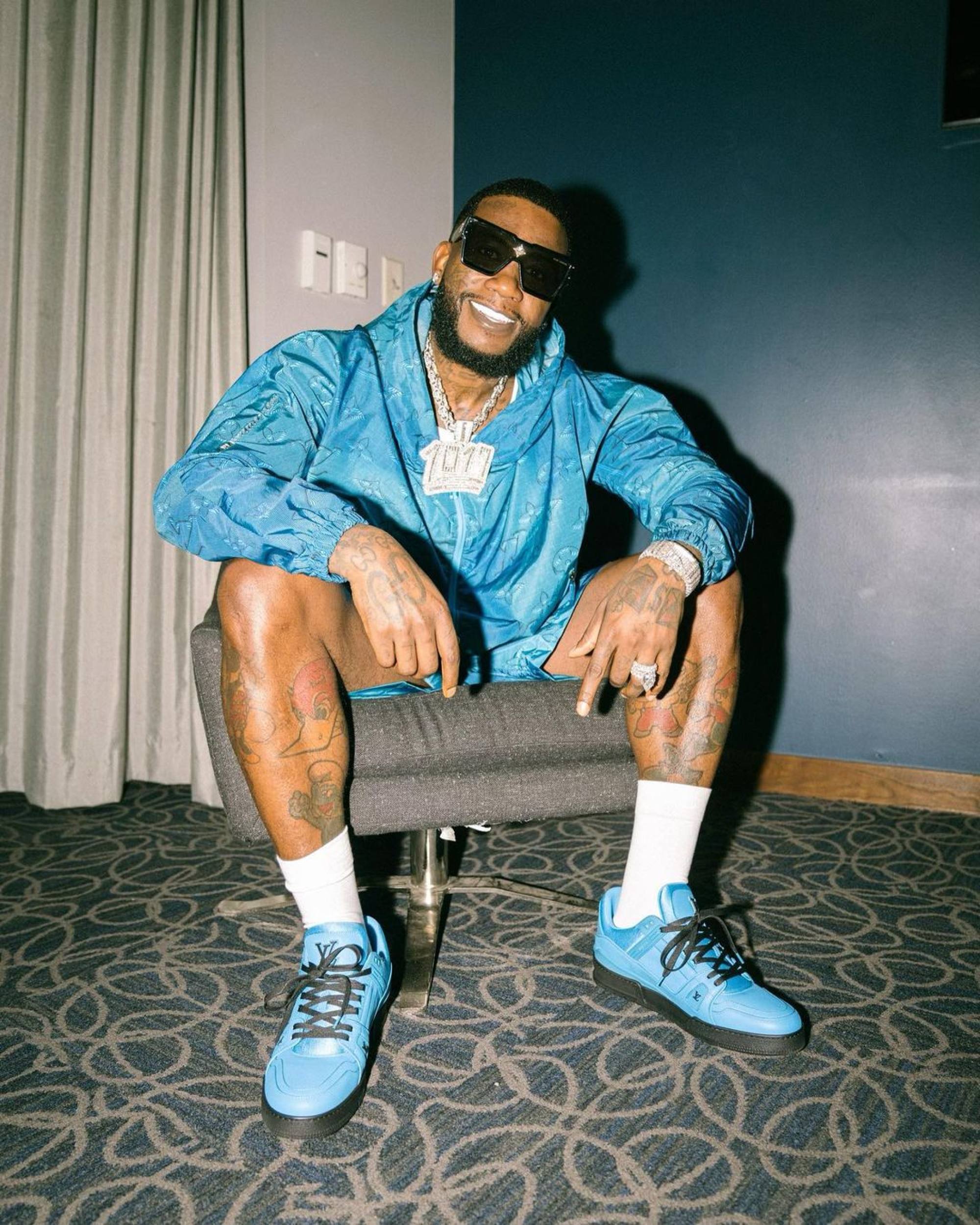 Fast forward a couple of decades, and hip hop and Gucci have only become more intertwined, with nods towards the brand an increasingly regular occurrence throughout the 2010s.
In 2010, rapper Gucci Mane released "Gucci Time", and a year later, none other than Kanye West plugged the maison when he asked "What's Gucci?" on his hit "N****s in Paris".
From here the floodgates opened, and in 2017, Lil Pump's "Gucci Gang" went five-times platinum and peaked at No 3 on the Billboard Top 100 charts to become a pop-culture phenomenon.
The Italian fashion house's name also got some high-profile plugs in 2018 – namely by Childish Gambino in his song "This is America", and by rapper YG when featuring in Cardi B's "She Bad", in which the rapper says, "Gucci bag, Gucci bag, Gucci bag, Fendi bag, Prada bag, Louis bag".
Although Gucci has undeniably been the biggest benefactor of hip hop's fashion name-dropping, it's safe to say that it is no longer just Gucci that's "Gucci", as other fashion brands have been enjoying more plugs in rap lyrics.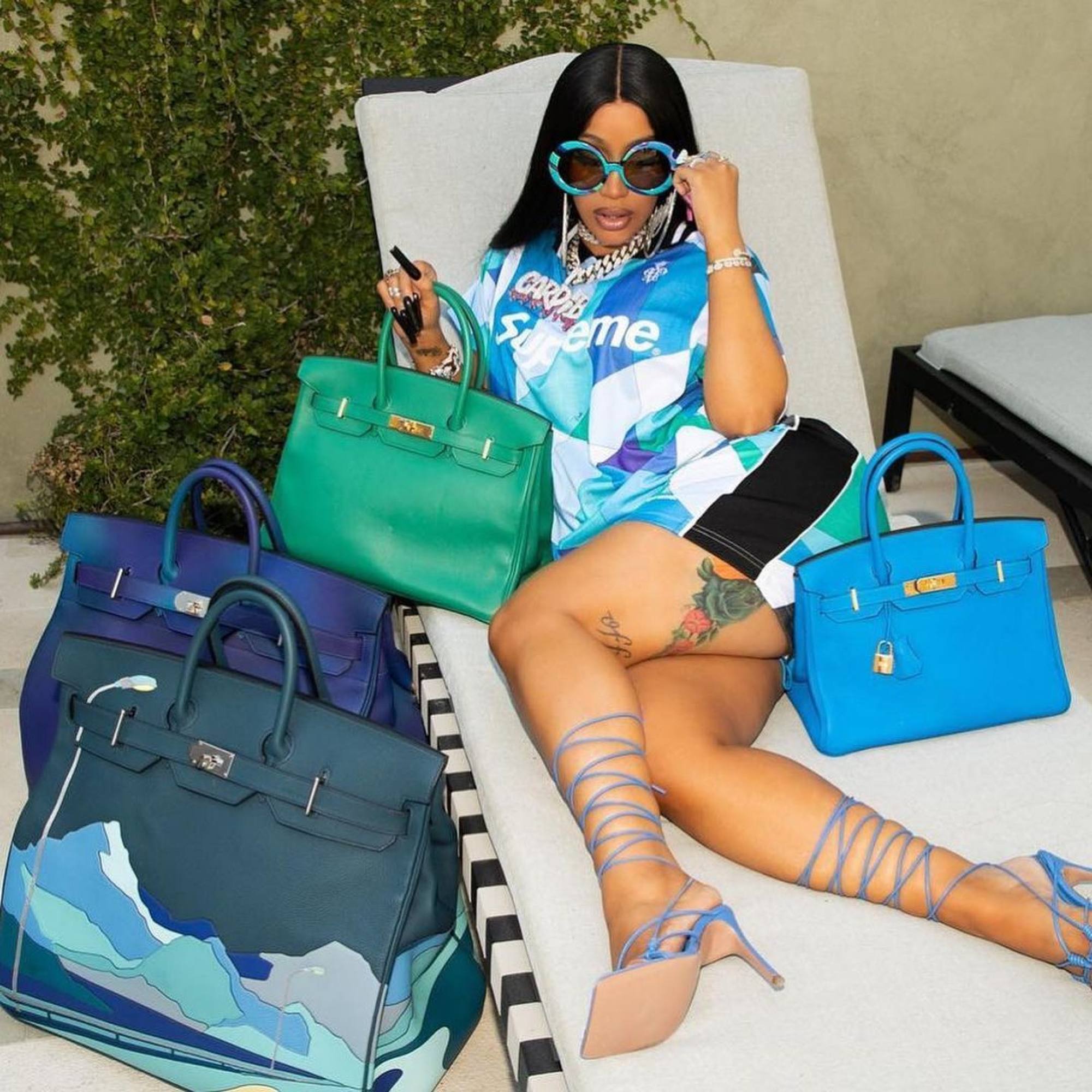 As with rappers' obsession with Gucci, the plugging of other brands took off in the mid-1980s, most notably with Run-DMC's 1986 hit "My Adidas", which professed the trendsetting rap group's love for the sportswear giant.
More recently, fashion designer and ex-Gucci creative director Tom Ford was plugged in an eponymous track by Jay-Z in 2013, and "Prada" (2016) and "Dior" (2020) were the titles of songs by Lil Peep and Pop Smoke, respectively.
Versace has also enjoyed more than the odd mention in hip hop, notably in the Migos track "Versace" that the brand chose as the soundtrack to close its spring/summer 2014 show.
A rapper that merges fashion and hip hop more than any other is
A$AP Rocky
, who has worked with
Dior
repeatedly, and made references to 27 different brands in his 2013 track "Fashion Killa".
Alison Bringé, CMO of software and data analytics company Launchmetrics, says: "It's evident that the arts – cinema, music – have an impact on the fashion world. After all, culture is multifaceted and reflective of current society. In recent years, hip-hop stars have become increasingly popular, making their mark on fashion."
Bringé also points to Louis Vuitton's appointment of African-American designer Virgil Abloh in 2018 as a moment when the worlds of fashion and hip hop became linked inextricably.
"The appointment of
the late Virgil Abloh
as the creative director of menswear at Louis Vuitton was a pivotal moment in high fashion – having embraced streetwear, hip hop and pop culture in such an integral way.
"Following his appointment, there was a greater presence of hip-hop-inspired collaborations from the French house, which rippled through the industry as other brands followed," she says, referring to collaborations between Kanye West and Gap, Travis Scott and Dior, and Cardi B and Reebok.
There are plenty of other cross-promotions between fashion and hip-hop stars, with rapper Megan Thee Stallion recently collaborating with
Balenciaga
– a luxury brand name that seems to be an evermore common feature in rap songs.
Bringé points out how fruitful it can be for a brand to be tied to a popular musician, even if not part of a formal collaboration between the two entities.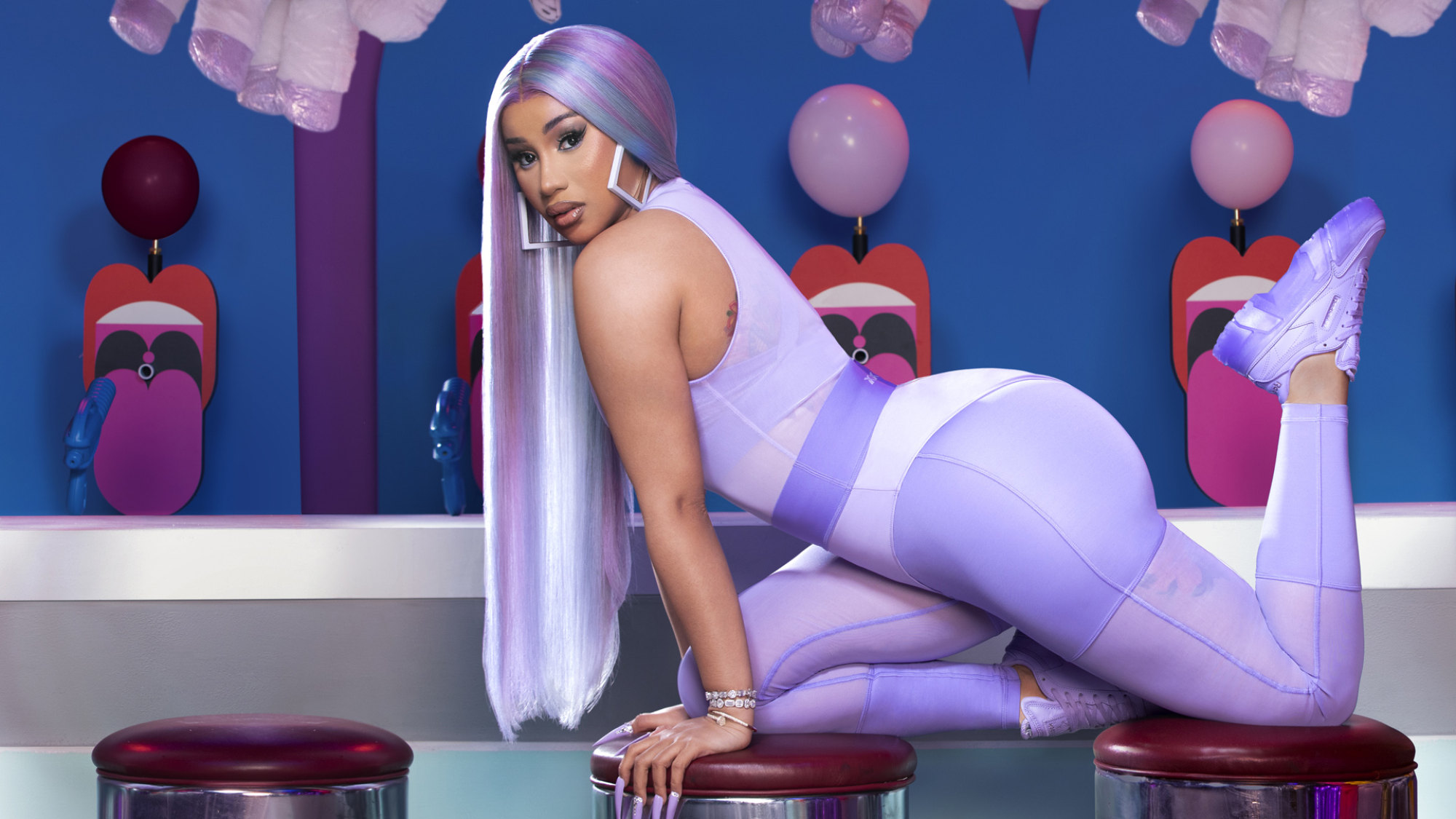 "[Even] without a defined product collaboration, we can see the impact that musical talents have on fashion, simply by mentioning brands in their lyrics.
"Beyoncé's recent song from her
Renaissance
album, titled 'Summer Renaissance', mentioned the black-owned luxury brand
Telfar
. In the two weeks following the release, the MIV for Telfar saw a 275 per cent increase … reaching US$2 million [HK$15.7 million]", she says, referring to media impact value – a metric measuring the impact on a brand of mentions across different industries.
Numbers like this make it clear that brands are benefiting significantly from their entry into hip hop, and, with rappers' fashion obsessions seemingly here to stay, it's likely that more big fashion houses will soon take their opportunity to merge into the genre.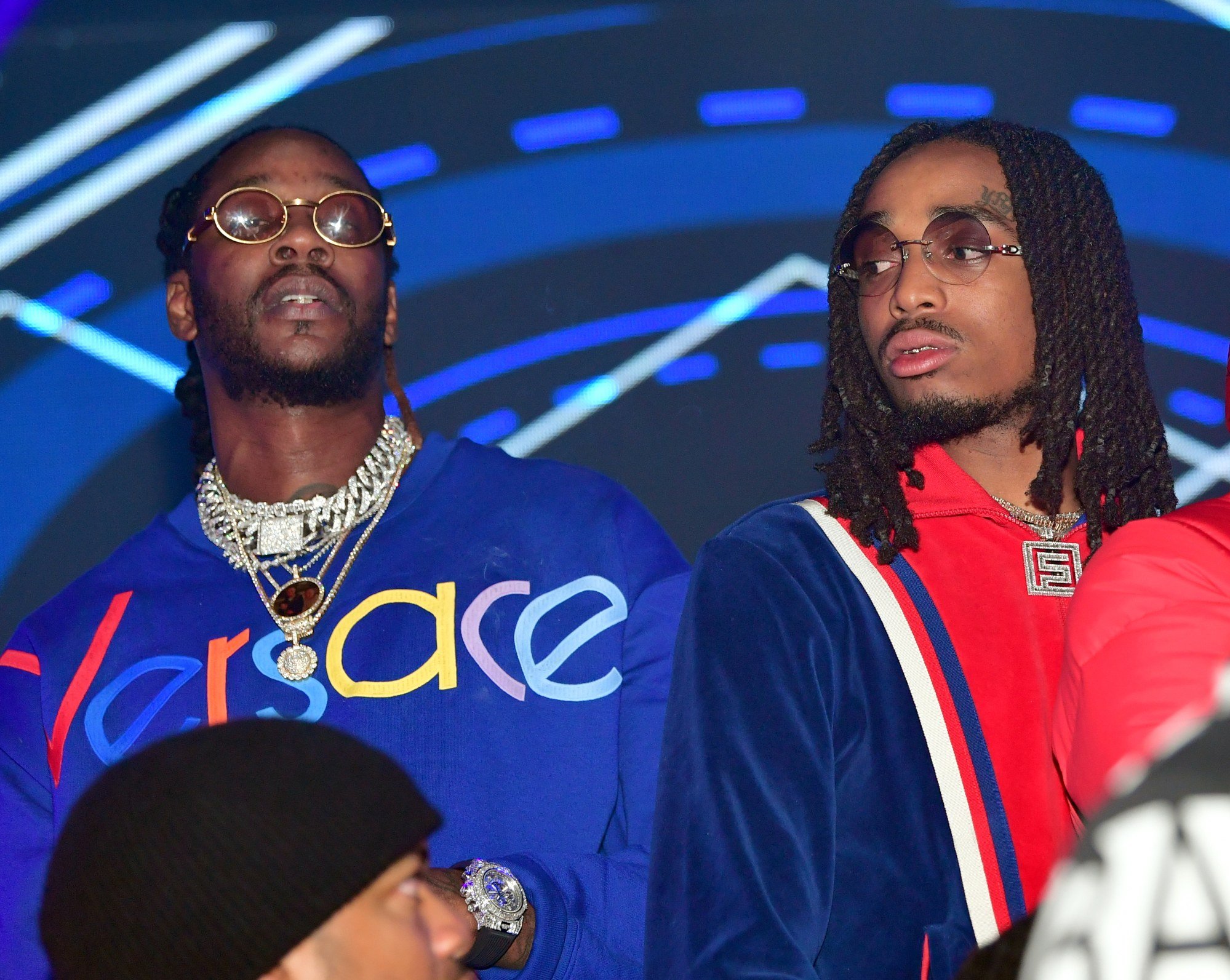 Of course, hip hop has always has been a fiercely competitive genre, and in line with that, the fashion boasting has extended to rappers bragging about not needing a stylist to dress well – while simultaneously lambasting those that do. The most notable example of this is the 2018 song "No Stylist" by French Montana and Drake.
The link between rap and high fashion also transcends international borders, with a slew of UK MCs endorsing designer clothing brands. As Aitch says in his 2022 song "Bring it Back", "Last time I checked up, everyone's Gucci."
Not all rappers have been exclusively deferential towards luxury brands, however, with UK grime pioneer Skepta disparaging the luxe life at various points in his career, including in his song "That's Not Me" (2014).
"Yeah, I used to wear LV/ I put it all in the bin 'cause that's not me/I used to wear Gucci/I put it all in the bin 'cause that's not me," he rapped.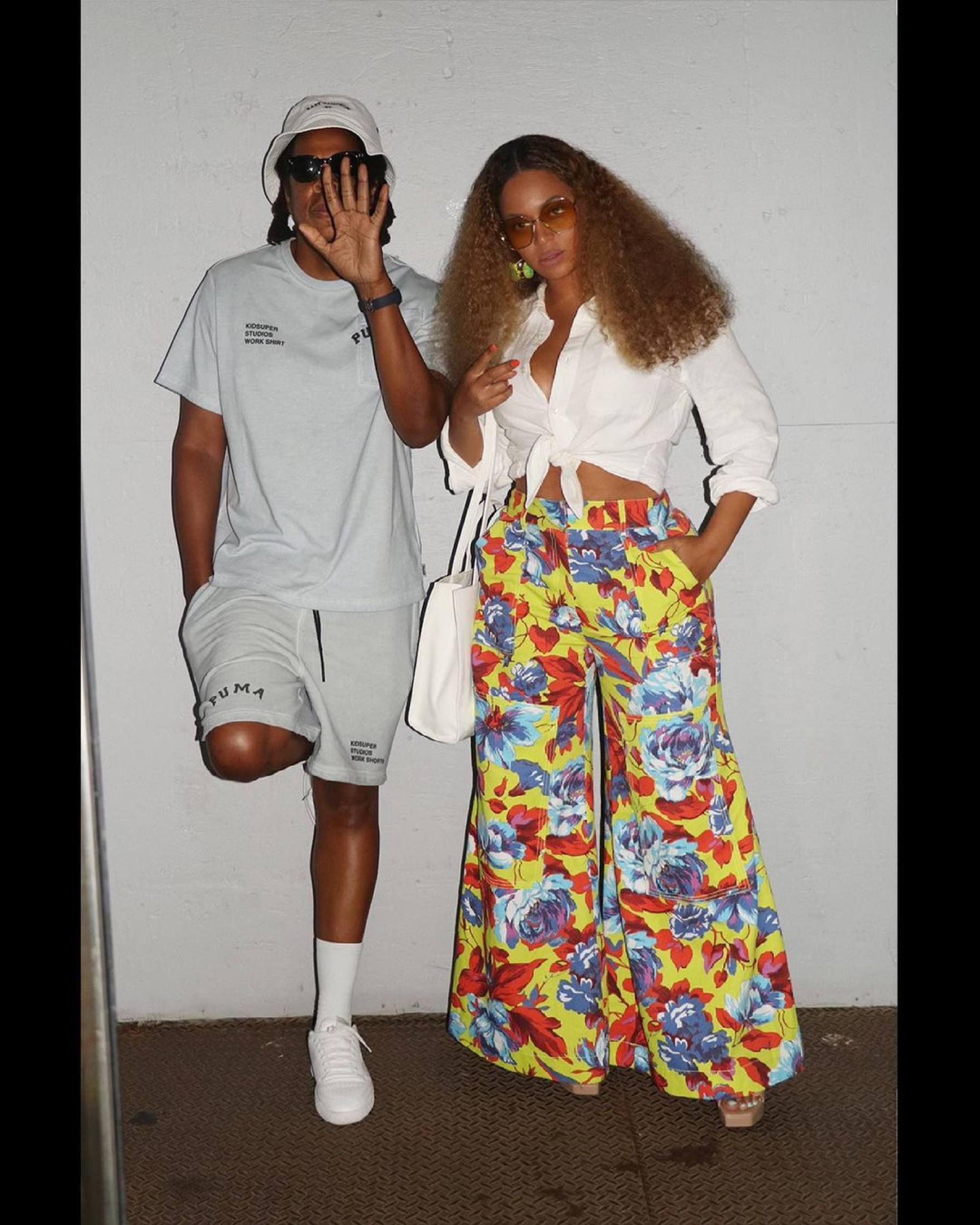 On his hit "Shutdown" (2015) Skepta continued in the same vein: "You tryna show me your Fendi/I told you before, this s*** don't impress me (Trust me)".
However, he does seem to be softening his stance, and was recently pictured in Louis Vuitton jeans and a pair of Virgil Abloh's Nike x Louis Vuitton AF1 trainers.
For now, it seems, high fashion is still "Gucci" among the biggest artists in hip hop.