Fashion
Get more with myNEWS
A personalised news feed of stories that matter to you
Learn more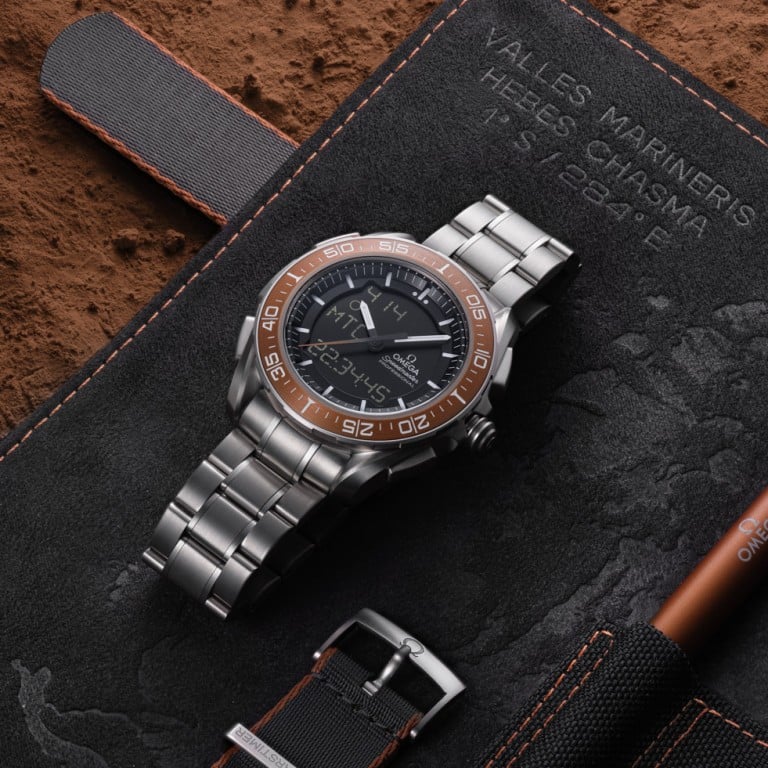 POST EDIT: Omega's Speedmaster X-33 Marstimer watch will ensure no human forgets the time, even on Mars
Omega's latest space watch, the Speedmaster X-33 Marstimer, has been designed with future Mars inhabitants in mind
Thanks to a new, 'highly precise' quartz movement it can tell the time on Mars and Earth and has a bezel that is the colour of the red planet's distinctive dust
We might not yet have landed on Mars, but Omega is ready all the same when we do.
The Speedmaster X-33 Marstimer gives its wearers the ability to measure every moment, whether they are on Earth or Mars.
Developed under a European Space Agency licence, Omega's latest space watch can tell Martian time thanks to its ability to track a planet's sol date and time at the prime meridian – when the imaginary line that runs through a planet from north to south is at 0 degrees longitude. This means it can automatically calibrate the length of a day on Mars, which is 39 minutes longer than on Earth.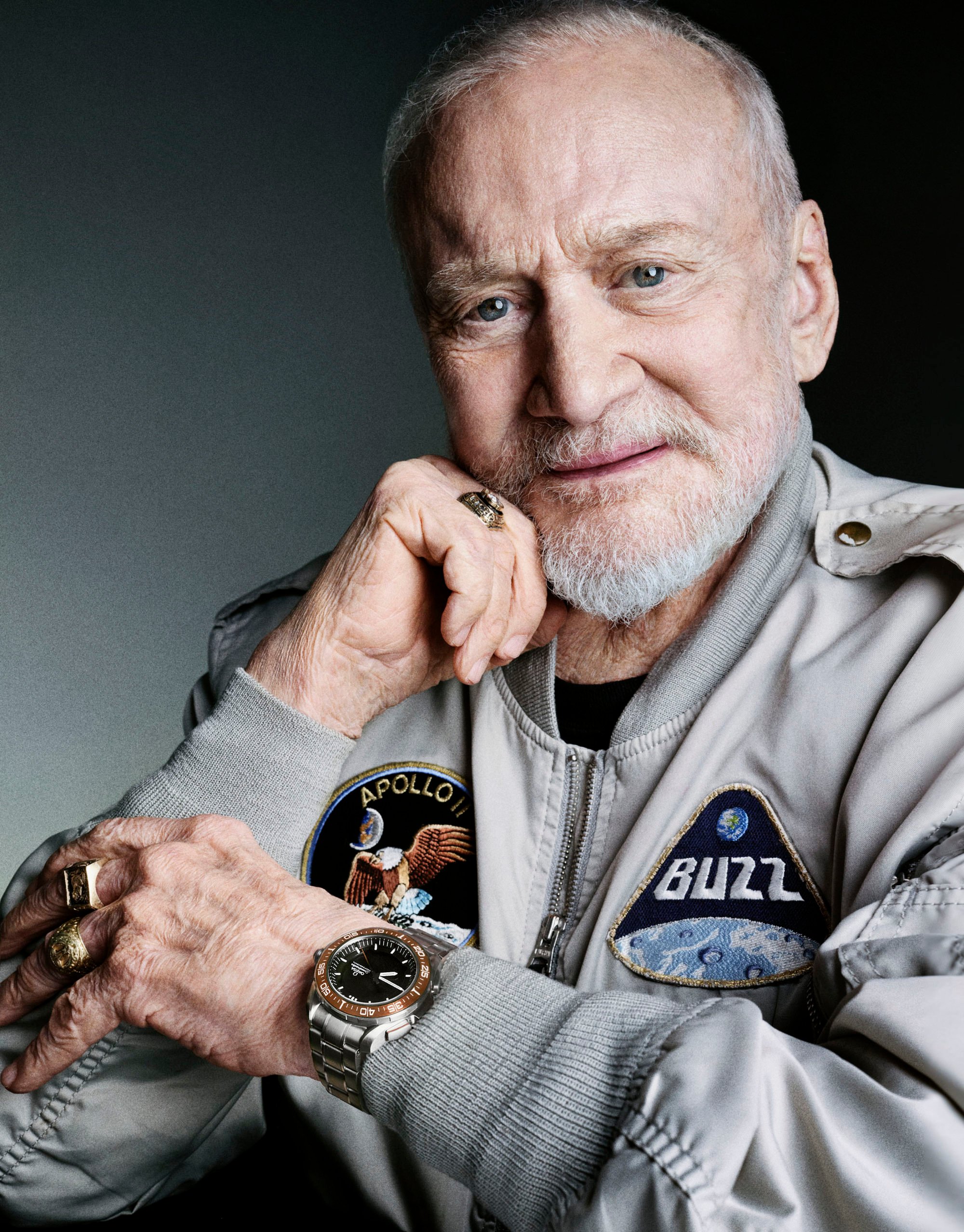 Symbols of Earth and Mars are featured on the dial so users can tell the difference in time between the two planets.
"To be here on Earth and able to track its movement gives the term timepiece a whole new meaning," Raynald Aeschlimann, president and CEO of Omega, says of the watch's unique function.
Behind the power of the watch that can tell the time on two planets is a new quartz movement, Omega's 5622 Calibre. The quartz movement is described as "highly precise, thermo-compensated and multifunctional".
"[The quartz movement] handles the watch's many digital and analogue functions with speed and efficiency," Omega says.
The dial does not just have two special time zones; it also features a solar compass that can find true north on Earth and Mars. Also featured are alarms, a perpetual calendar, Mission Elapsed Time (MET) and Phase Elapsed Time (PET).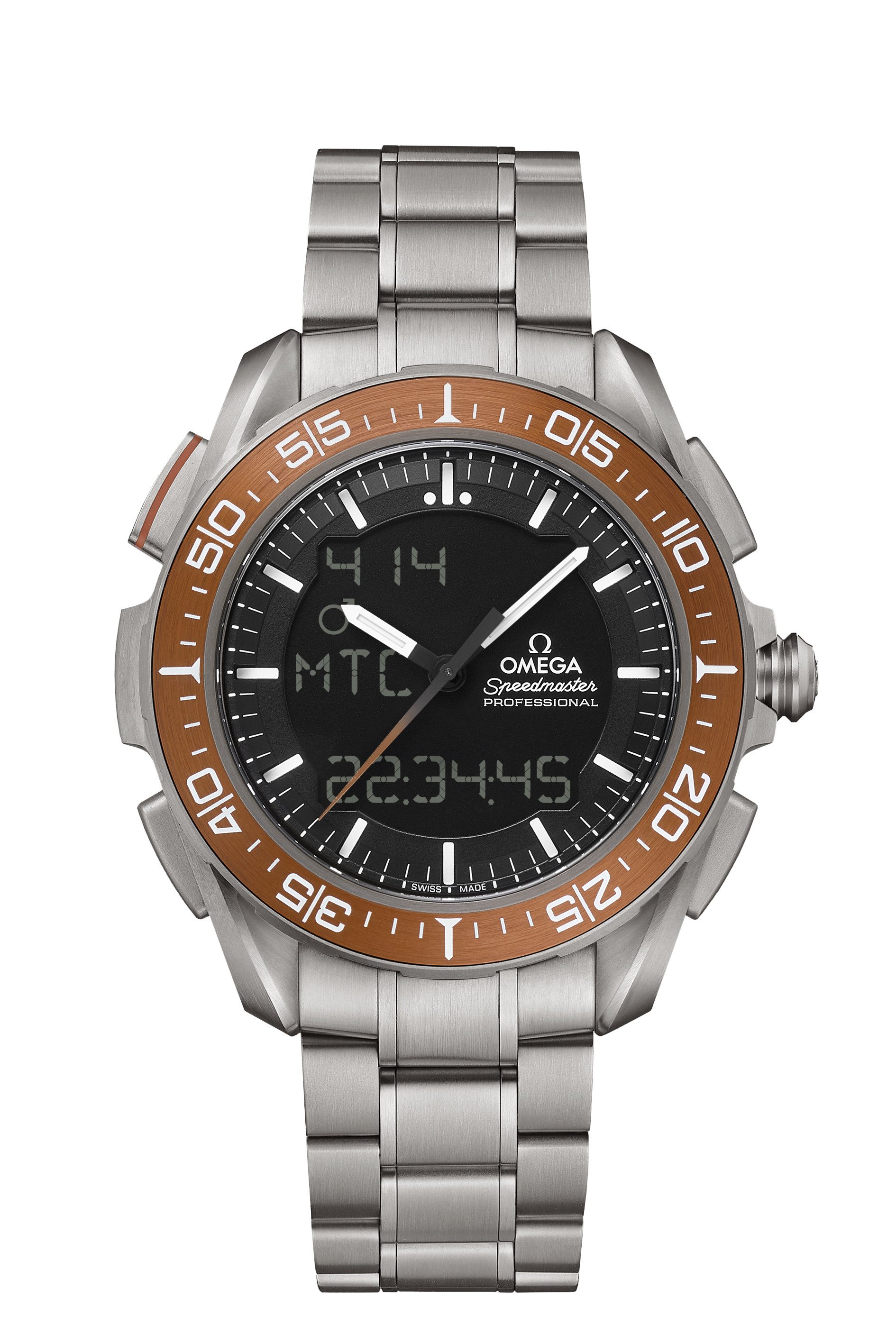 Circling the dial is an oxalic anodised aluminium bezel ring in a red hematite colour, a reference to Mars' distinctive dust. The colour is also present on the watch's second hand.
The Speedmaster X-33 Marstimer comes with a Nato (North Atlantic Treaty Organisation) strap and a strap changing tool. These are included in the watch roll, which nods to the red planet on its inner lining with a reproduction of Hebes Chasma – a canyon on the surface of Mars.
The back of the watch is embossed with the Speedmaster branding and Omega's seahorse logo and marked as "ESA tested and qualified" as proof of its scientific value and approval.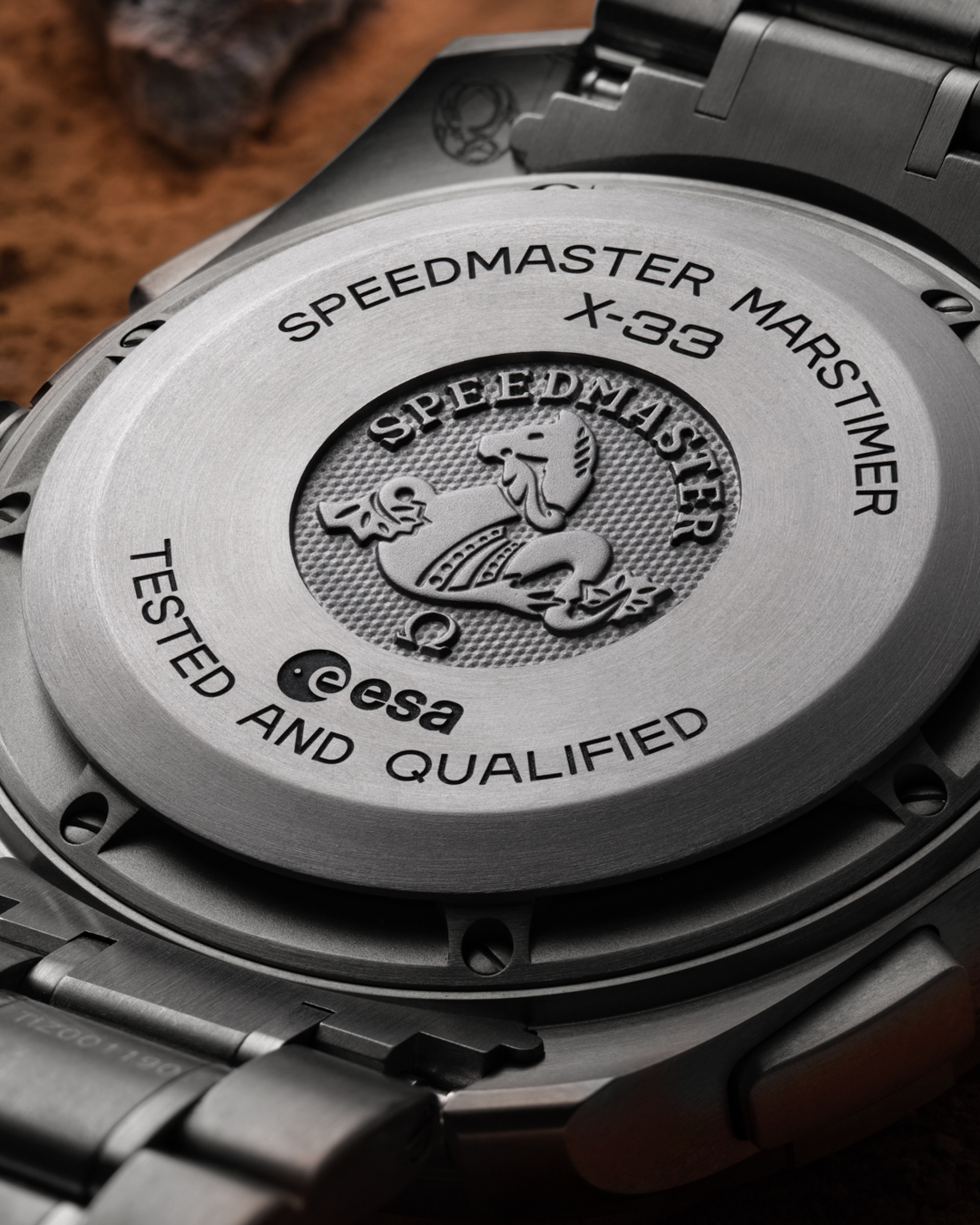 "Anyone interested in space, or even science fiction,
is obsessed with Mars
. It has generated so much curiosity, so many incredible stories," Aeschlimann says.
"We have even created a name for its imaginary inhabitants … it's so close yet so far. We long to walk across its surface."
The Speedmaster X-33 Marstimer has been developed for these "imaginary inhabitants", scientists, space researchers, space fans and passionate collectors.
The Omega president adds that theirs is a brand with "space travel in its bones" and that making the watch was therefore "a must".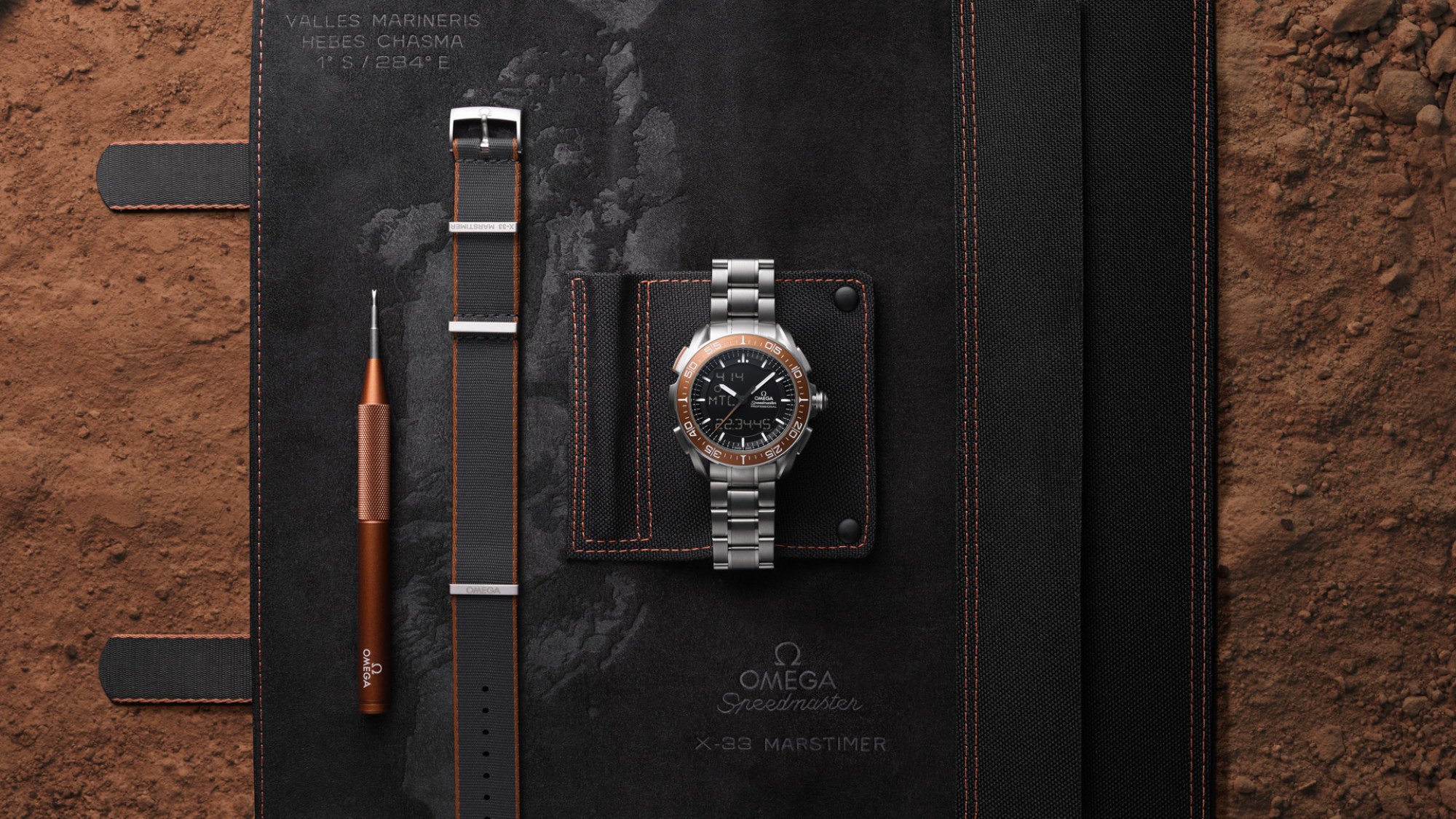 Launched in 1957, the Speedmaster was the first watch worn on the moon by Apollo 11 astronauts in 1969, when Neil Armstrong and Buzz Aldrin took a giant leap for mankind.
This is because Nasa astronauts approached Omega's operation director, Deke Slayton, and asked for a reliable watch for their mission in space.
The Speedmaster series was, from this moment on, adopted by most of the world's major space agencies.
"[The Speedmaster X-33 Marstimer] makes a perfect companion piece to Omega's Speedmaster Moonwatch," Omega says, "although a crewed mission to the red planet may still be years away."
This article is presented in partnership with Omega.