Fashion
Get more with myNEWS
A personalised news feed of stories that matter to you
Learn more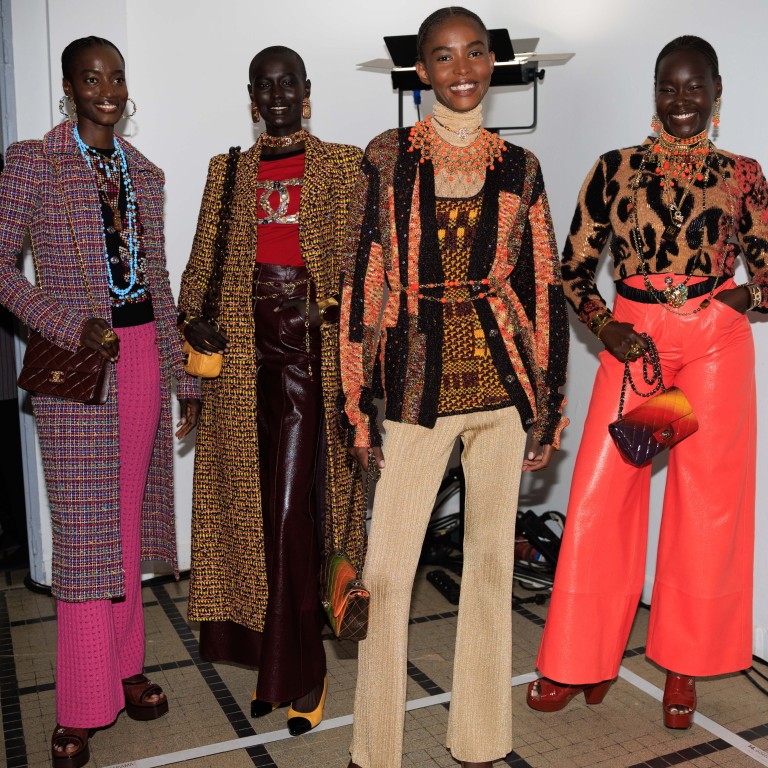 Chanel in Africa: the best dressed fashion show front row Pharrell Williams has ever seen, and 'a collaboration of equals' between Dakar and Paris
'Some of the best fashion on the planet', African-American singer Williams said of the guests' looks at the first Chanel show in Africa, in Dakar, Senegal
West African dance legend Germaine Acogny saw 'an exchange among equals'. Chanel's president of fashion calls the show the start of a 'dialogue' with Senegal
As the head of what he calls, and rightly so, "the most luxurious brand in the world", Bruno Pavlovsky knows that with great power comes great responsibility.
That was on top of his mind when, in early 2022, Pavlovsky, Chanel's president of fashion, and Virginie Viard, the brand's creative director, decided to stage the next Métiers d'Art show in Dakar, Senegal.
Along with its rarefied haute couture collections, the Métiers d'Art range – which is unique to
Chanel
and in the past has been shown in locations such as Dallas in the United States and Rome in Italy – is the pinnacle of Chanel's commitment to what Pavlovsky calls "ultimate luxury".
This is why, when Pavlovsky and Viard firmed up plans to travel to Senegal, a developing West African country, they had extensive discussions within the company and with brand ambassadors such as American singer and producer Pharrell Williams.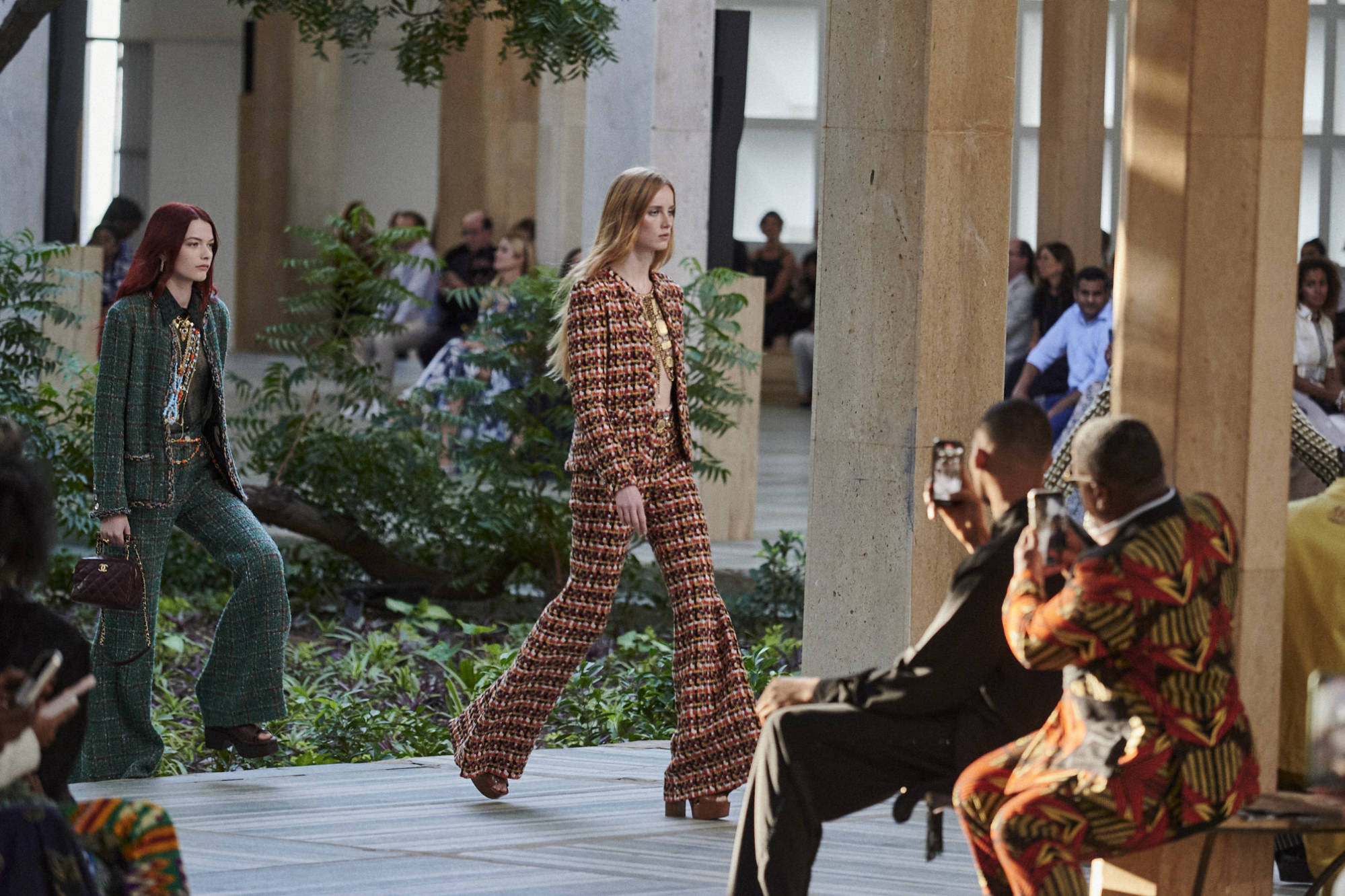 The three of them had started talking about travelling to Africa back in 2019 but the outbreak of
Covid-19
delayed plans, as Pavlovsky explains during an interview in Dakar, two days before the unveiling of the collection.
Pavlovsky and his team wanted to ensure Chanel's first show in Africa would not be a marketing exercise aimed at selling expensive clothes to wealthy elites but a long-term commitment to starting a relationship with Senegal and its vibrant arts scene.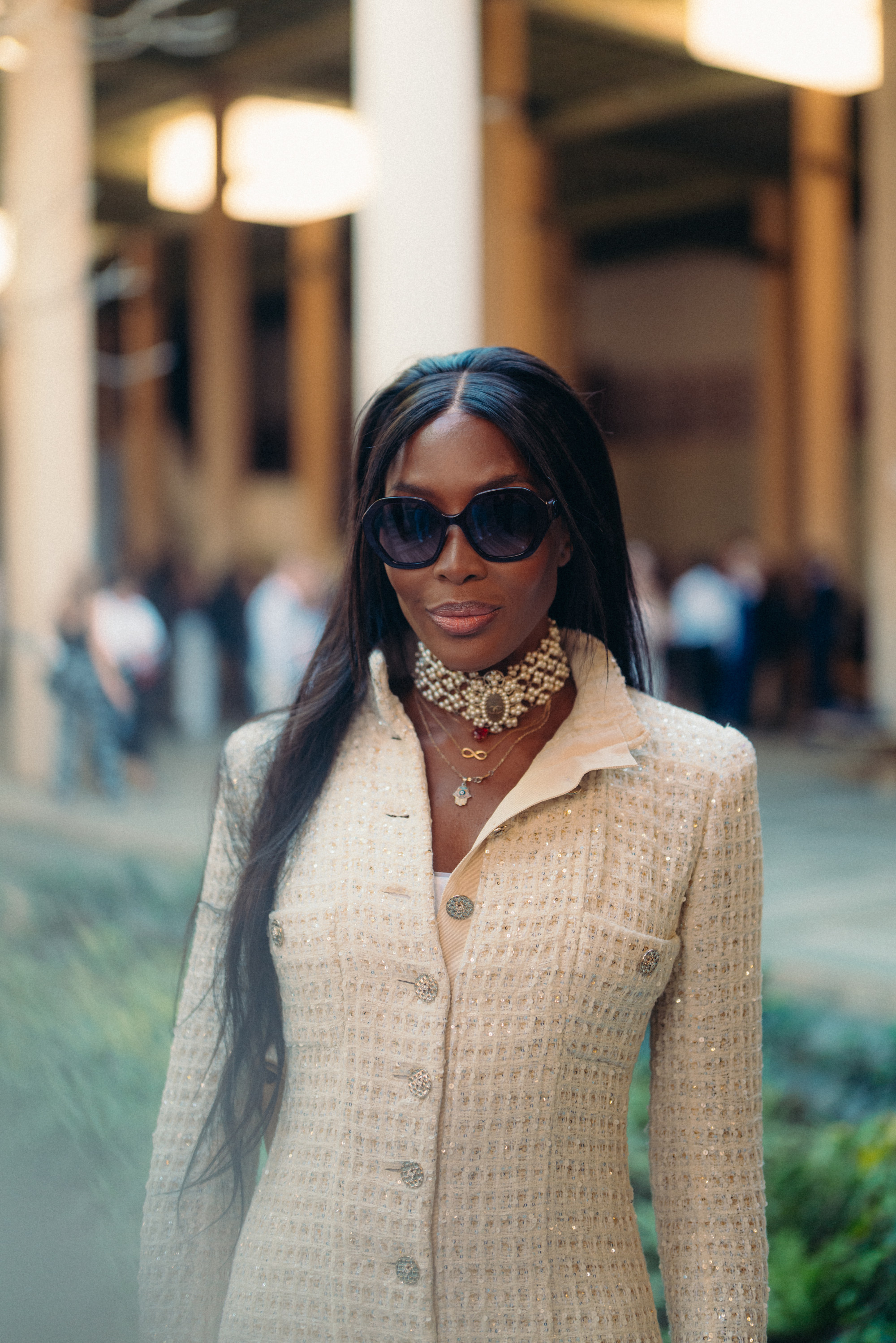 "We had many questions about how to do this in the right way," says Pavlovsky. "We're conscious that Chanel is the ultimate luxury brand so we need to have something to bring and have to be very respectful of everything we see here; it was a challenging balance to find and to justify coming here."
Chanel has no fashion stores on the African continent, and no apparent reason to travel to Senegal to debut an ultra-luxurious collection that will be available in its boutiques around the world in May 2023.
While Viard subtly paid homage to the location of the show, this is first and foremost a Chanel collection, designed and made in Paris, without easy or dumbed-down references to Senegal or to Africa, Pavlovsky explains.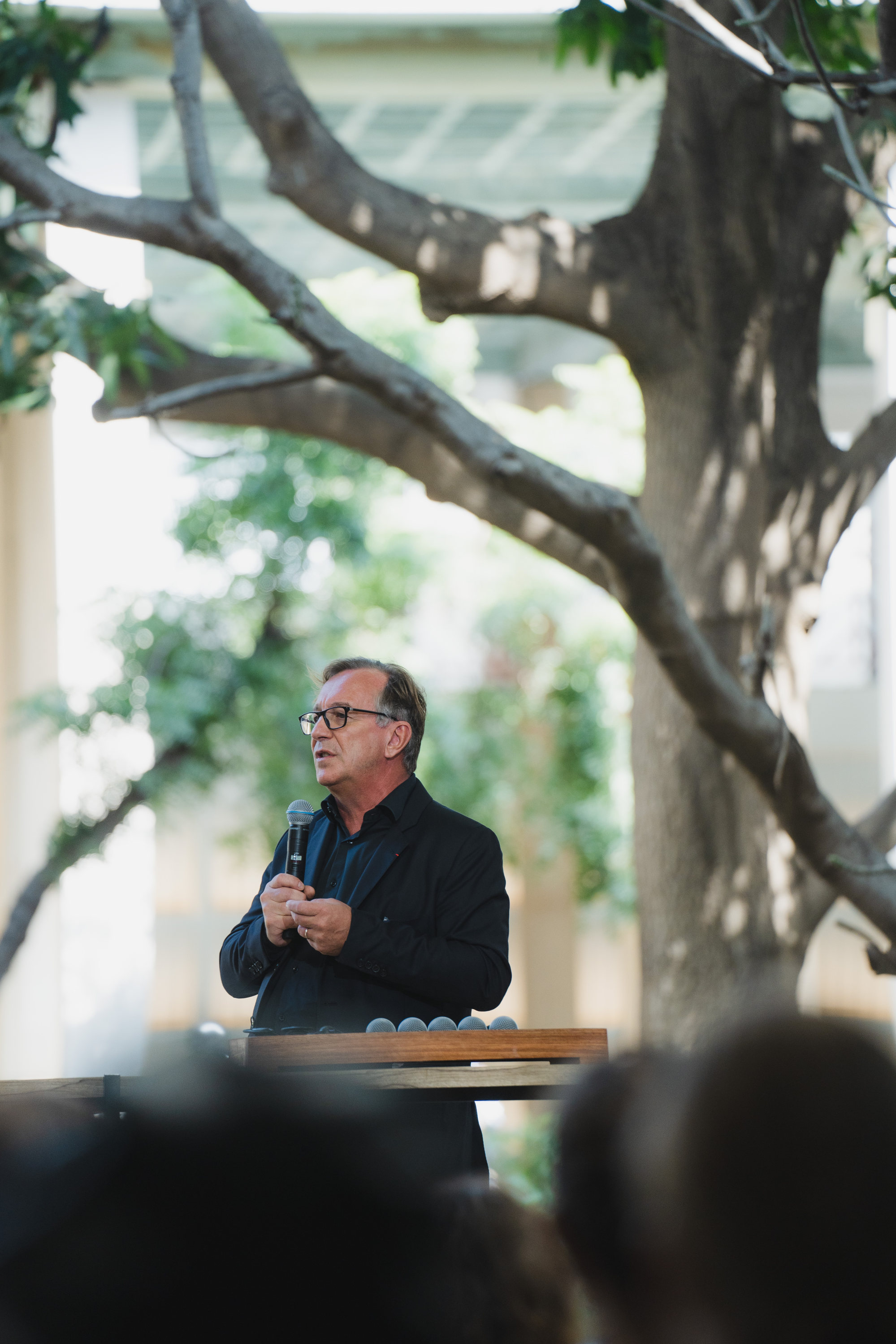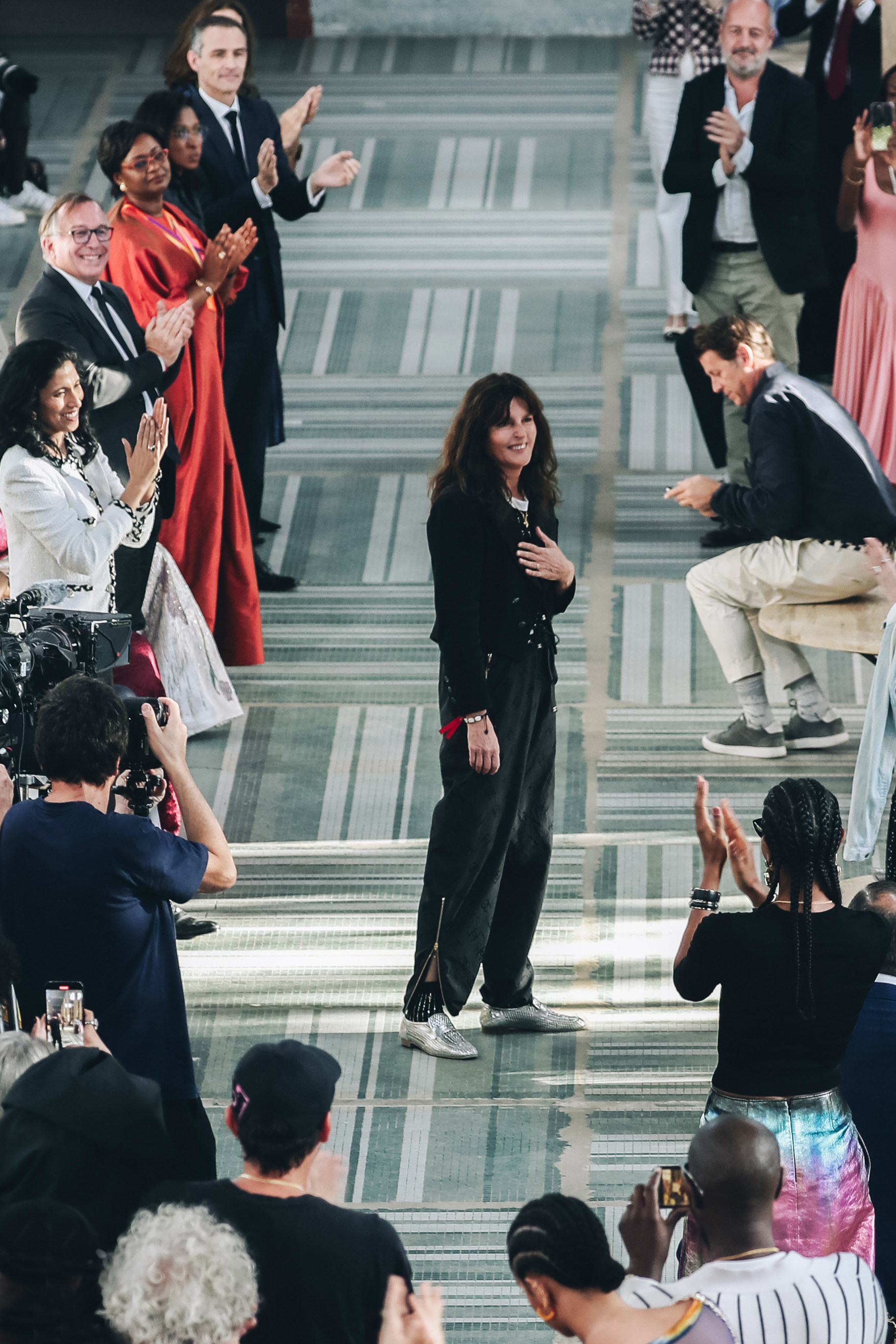 "Not only is Dakar a creative hub but here they have a long tradition of haute couture," he says. "When you talk to people here and see what they wear, it's clothing custom made by their tailors and dressmakers so we want to be respectful of that tradition."
Pavlovsky acknowledges that the thought of Chanel, the quintessential French luxury brand, coming to Senegal, a former French colony, may raise some hackles but he is also at pains to emphasise that this rencontre, or meeting, between Chanel and Senegal is the beginning of a "dialogue".
Chanel will open an exhibition space at the IFAN Museum of African Arts in Dakar and support local artists, artisans and students who will benefit from a number of cultural initiatives.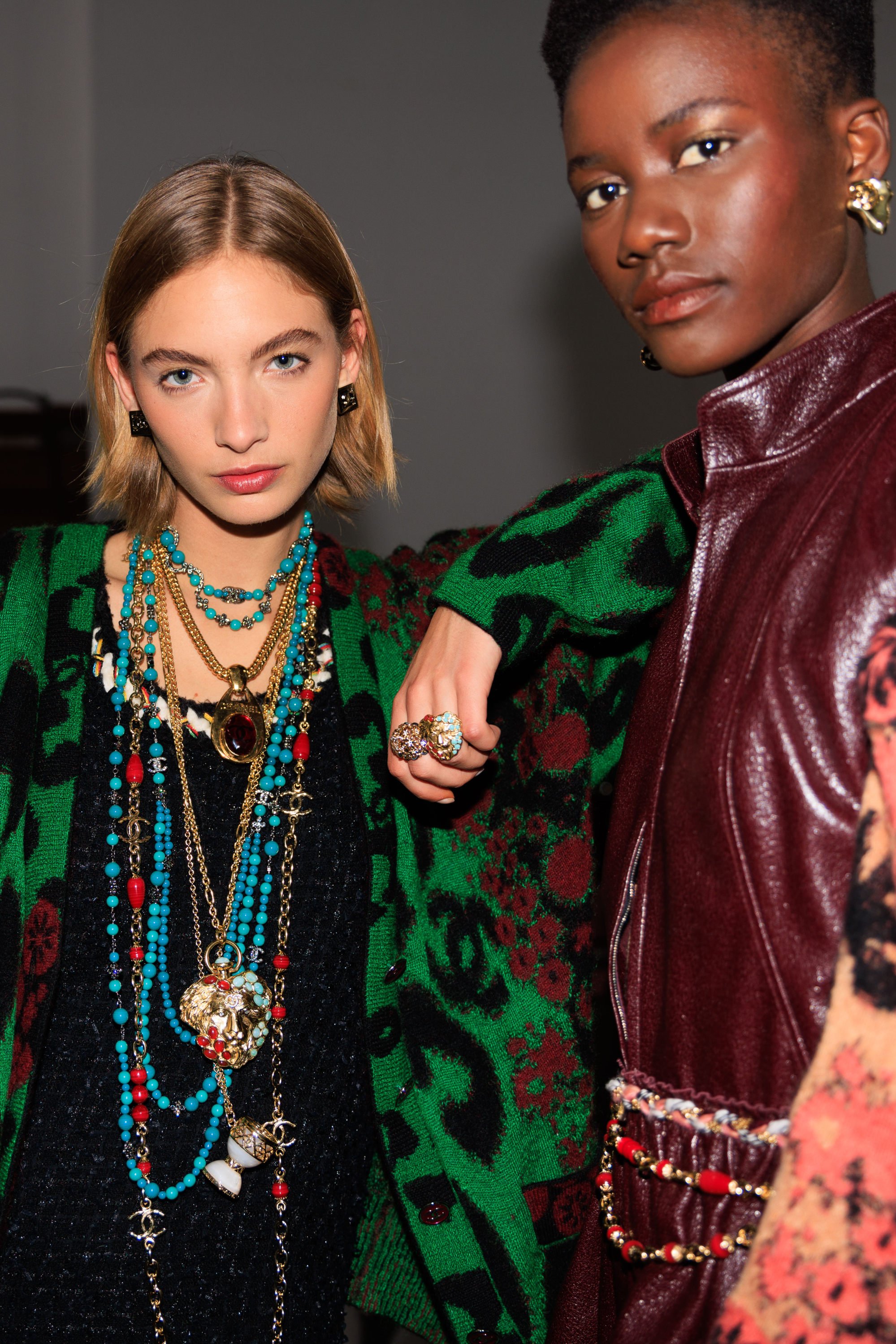 Pavlovsky, who met President of Senegal Macky Sall twice before embarking on this journey, adds that the company is looking into helping Senegal – a big producer of cotton – upgrade the quality of its exports so that its cotton can achieve the same quality as that originating from countries like Egypt and be used by high-end brands like Chanel.
While Viard did not collaborate directly with any local artists for the creation of the range, the show featured a performance by French choreographer Dimitri Chamblas, who worked with students from Senegal's dance company École des Sables. The company was founded in 1998 by Germaine Acogny, born in Benin – another French-speaking West African nation – but a long-time resident of Dakar.
A force of nature and a legend in dance circles, Acogny does not mince her words when asked about the meaning of a show from one of Europe's top luxury brands in her formerly colonised homeland.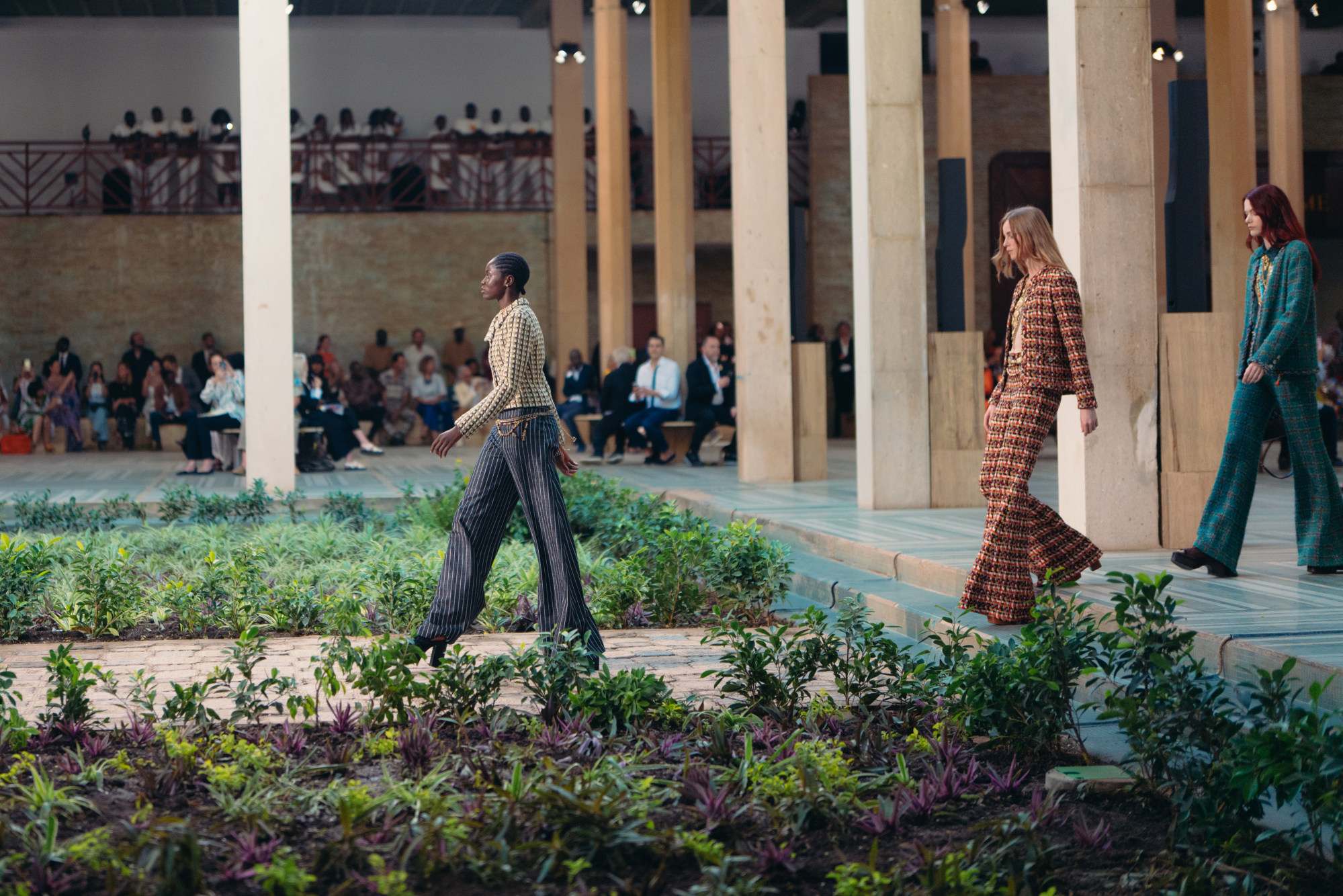 "I find that many NGOs come here and act as if poverty is a business," she says. "They come and want to build wells but we're not miserable. Poverty also exists in Europe."
She calls the project "an exchange of ideas among equals" and says that, just like herself,
Coco Chanel
was born poor but liked beautiful clothes and overcame poverty by working with beauty – something that she can relate to as an artist.
"We don't accept colonisation, especially the young, so it's a collaboration of equals," adds Acogny. "Many people think that, in Africa, everyone is hungry and poor but even in the smallest villages there's beauty; people love dressing up and are elegant; they're poor but not miserable."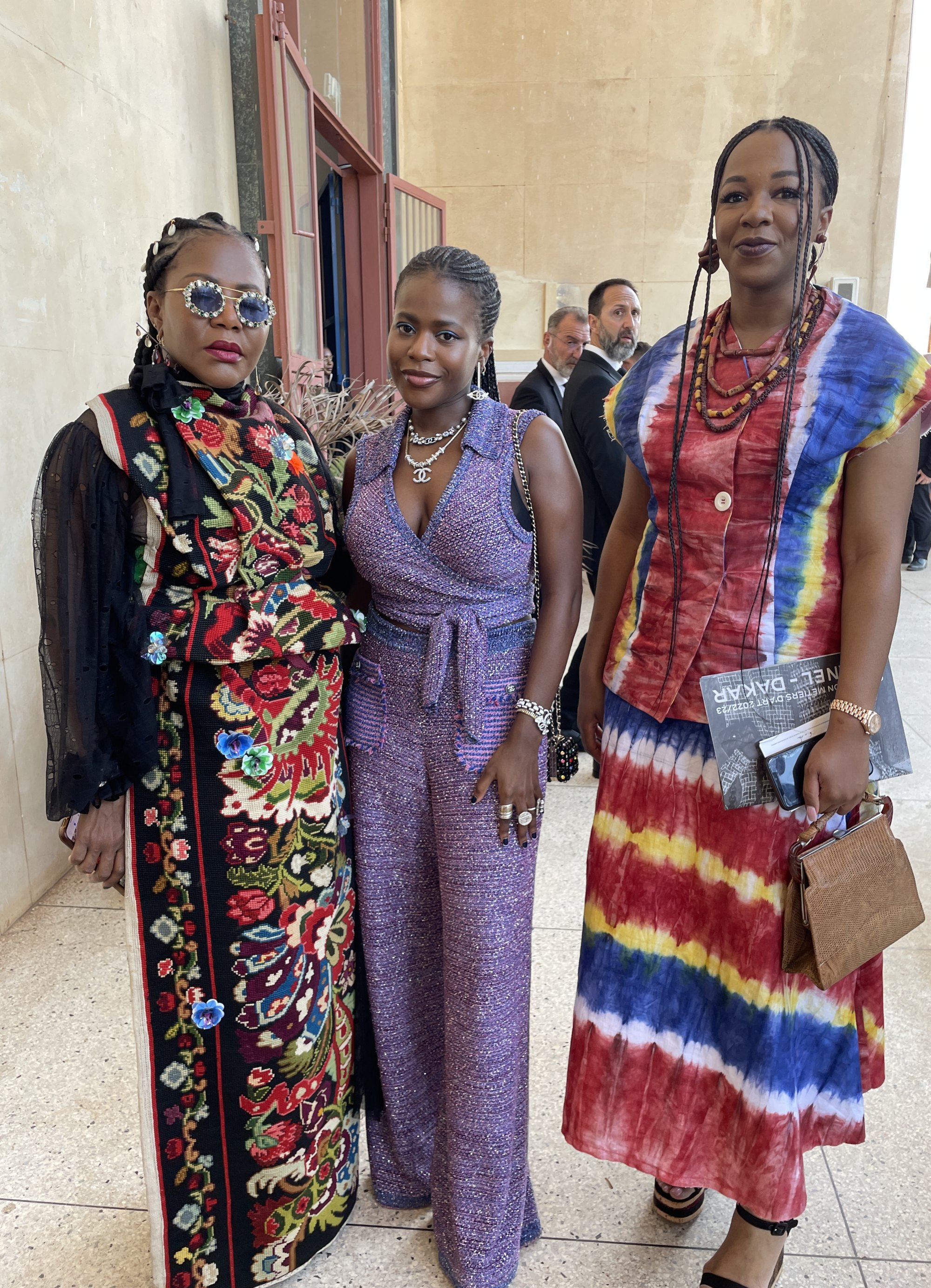 She certainly has a point. You cannot walk around Dakar without admiring the bold wardrobe choices of its residents, who go about their daily lives clad in outfits that would not look out of place on the pages of the coolest fashion magazine.
During a talk the day after the show, Williams, who has attended his fair share of Chanel shows in Paris and around the world, said that he witnessed "the best fashion sense at the Dakar show in terms of attendance".
"Everyone here has such pride in their self-expression and how they dress. It's not the 'me too' world [as in] 'I have that too', but you see amazing choices and confidence in what they wear. Everywhere you looked was some of the best fashion on the planet."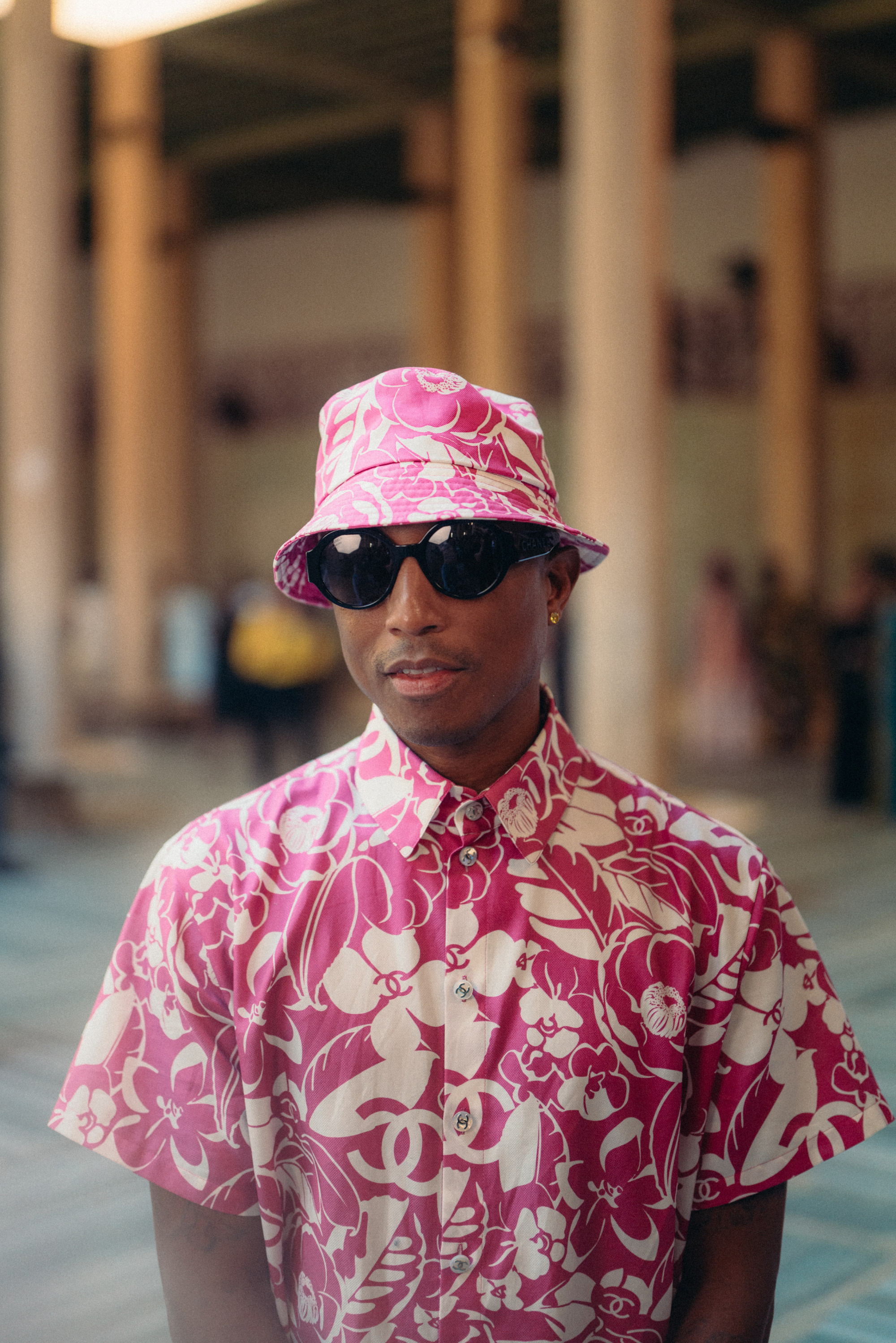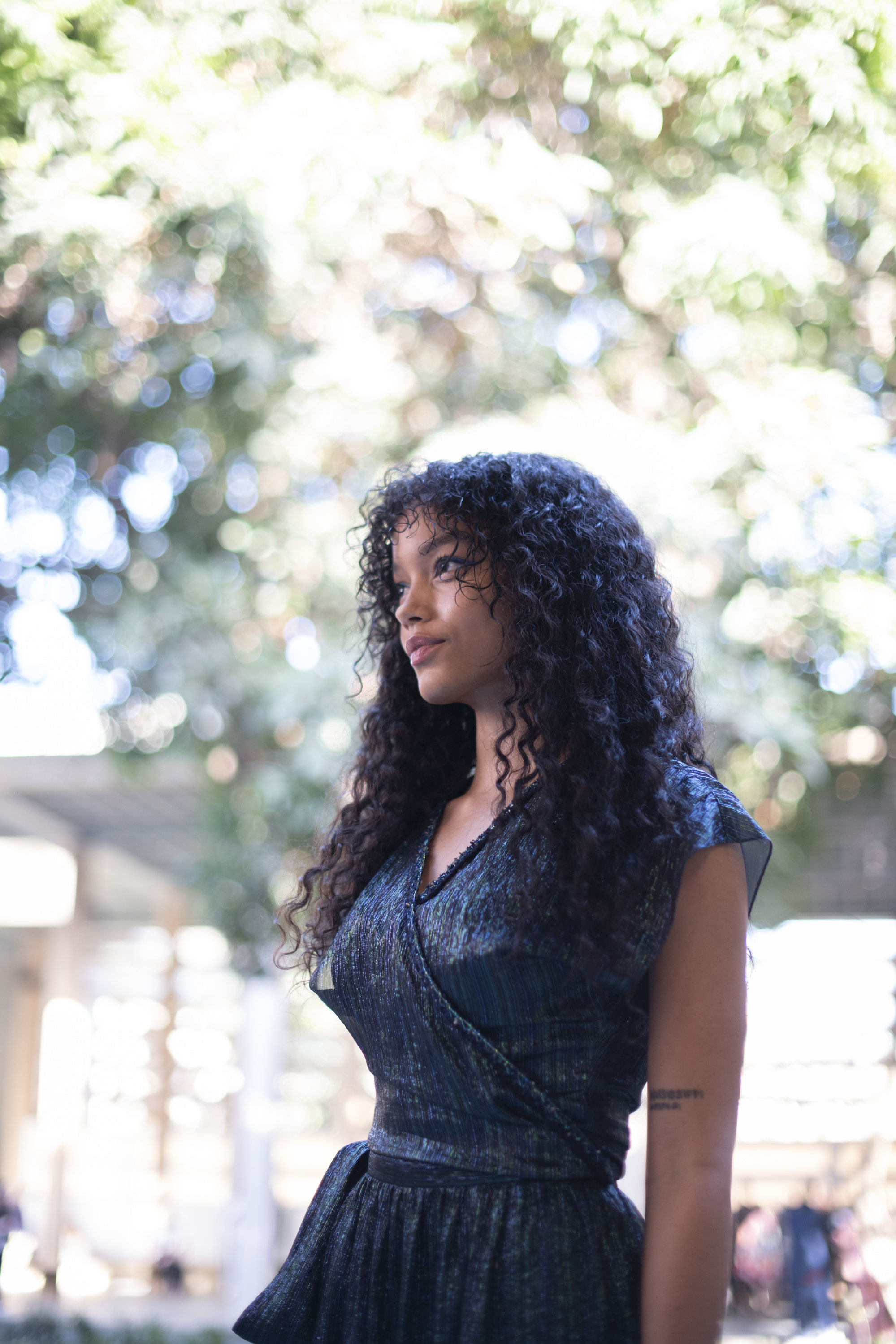 The musician believes that the greatest resource of the African continent is not assets like minerals or oil but the untapped potential of its people.
"Coming here with a French house, knowing that this country was occupied by the French and the Portuguese and the English and the Dutch, has been amazing for me as an African-American," he says. "[Chanel] being of European descent and coming here, the last thing you want to do … [Chanel] brought equity – not promising a false facade of equality, but equity in the process."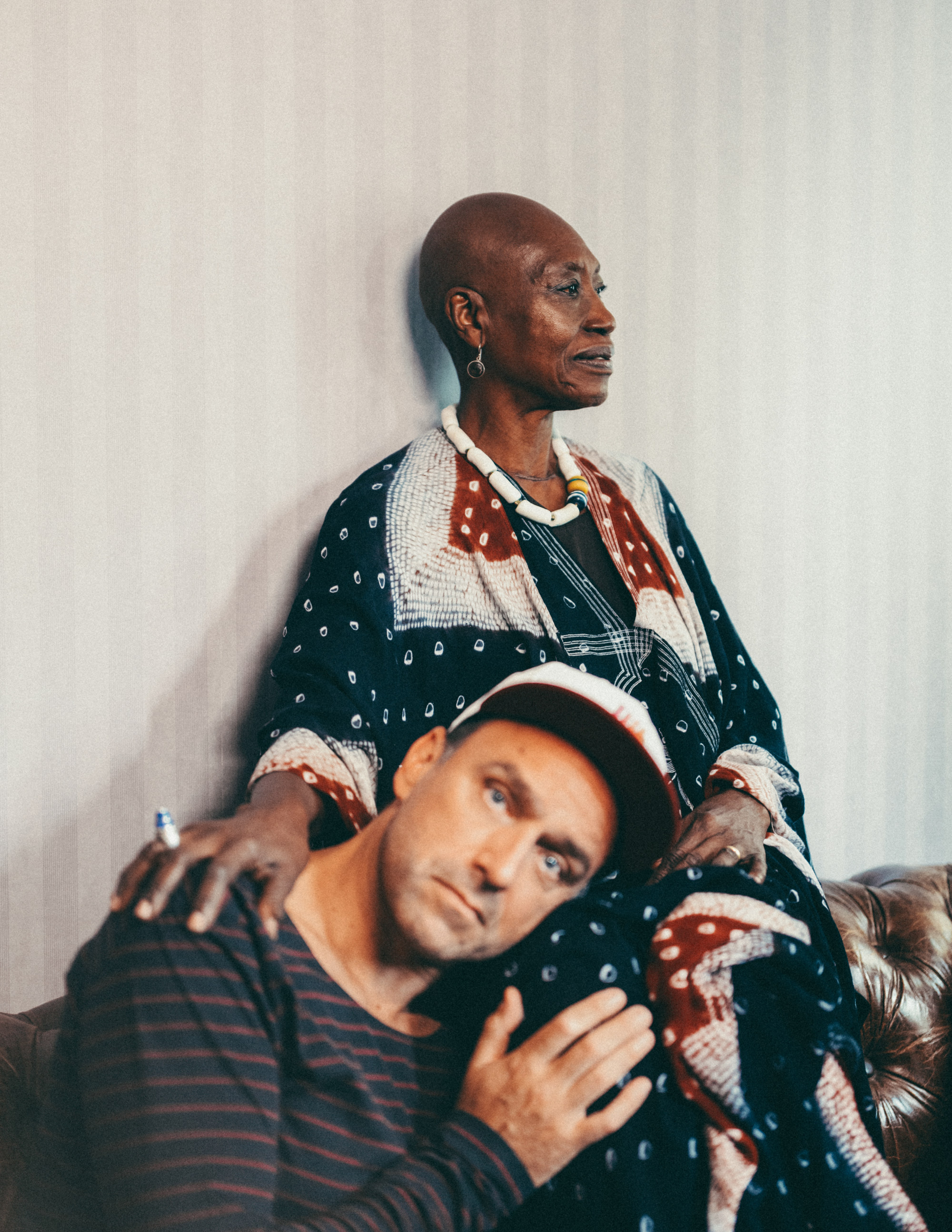 "Many will criticise us because we're travelling the world but we have no choice," says Pavlovsky. "We want to meet people and respect and engage our customers, who come from countries around the world, so we're not staying protected in a bubble in Paris.
"We have to go out and meet the world so I hope that this trip will be a way to explain that you can be the top luxury brand in the world but also continue to act properly and meet people and create that sparkle, which enables us to do what we're doing here."
With a front row of impeccably dressed local dignitaries, students and artists that rivalled the beauty of the clothes on display, the show, which took place in the former Palais de Justice, was a chic affair that stayed true to the codes of Chanel and also nodded to the vibrancy of African culture.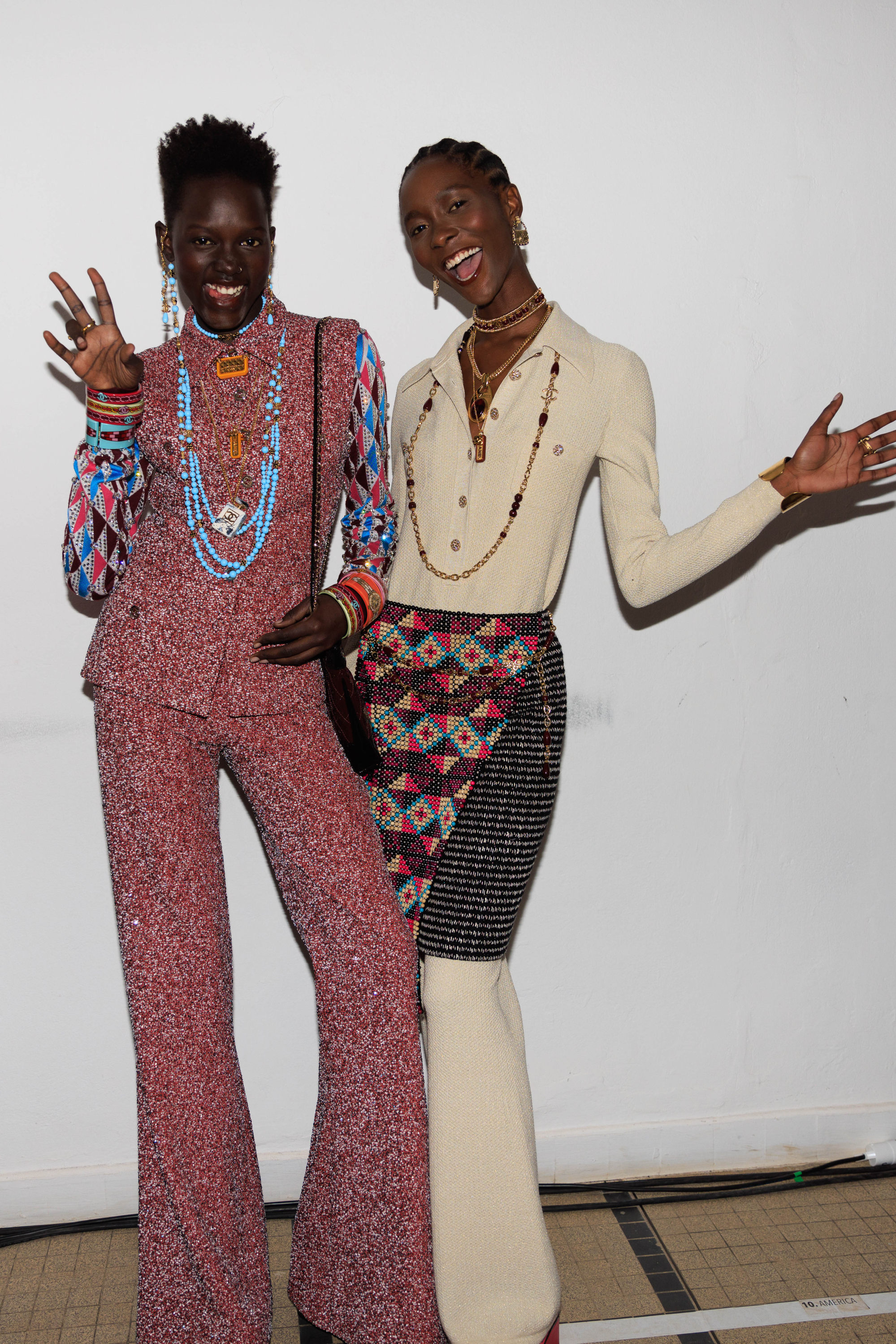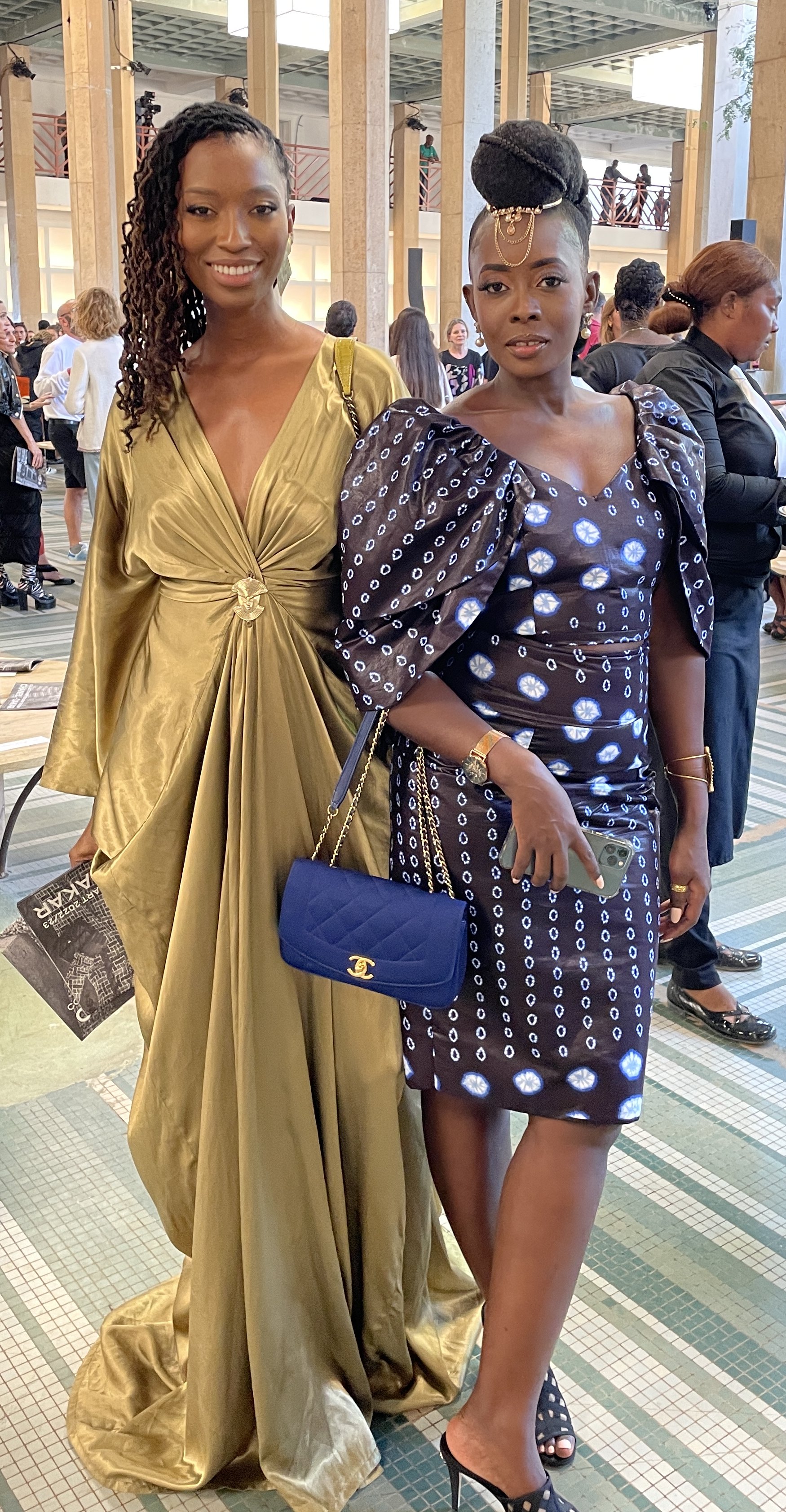 "It brings another dimension," says Acogny. "There's that Senegalese elegance, which I also show in my dance. Senegalese elegance meets Parisian elegance; it's a meeting of ideas as equals and it's a matter of exchange and respect."
Pavlovsky, however, is aware that there will always be naysayers.
"The challenge for us is to explain that to those who continue to criticise," says Pavlovsky. "Press and customers need to understand that what we're doing is the difference of Chanel and this is the reason why Chanel is the top luxury brand in the world so we'll continue to do it."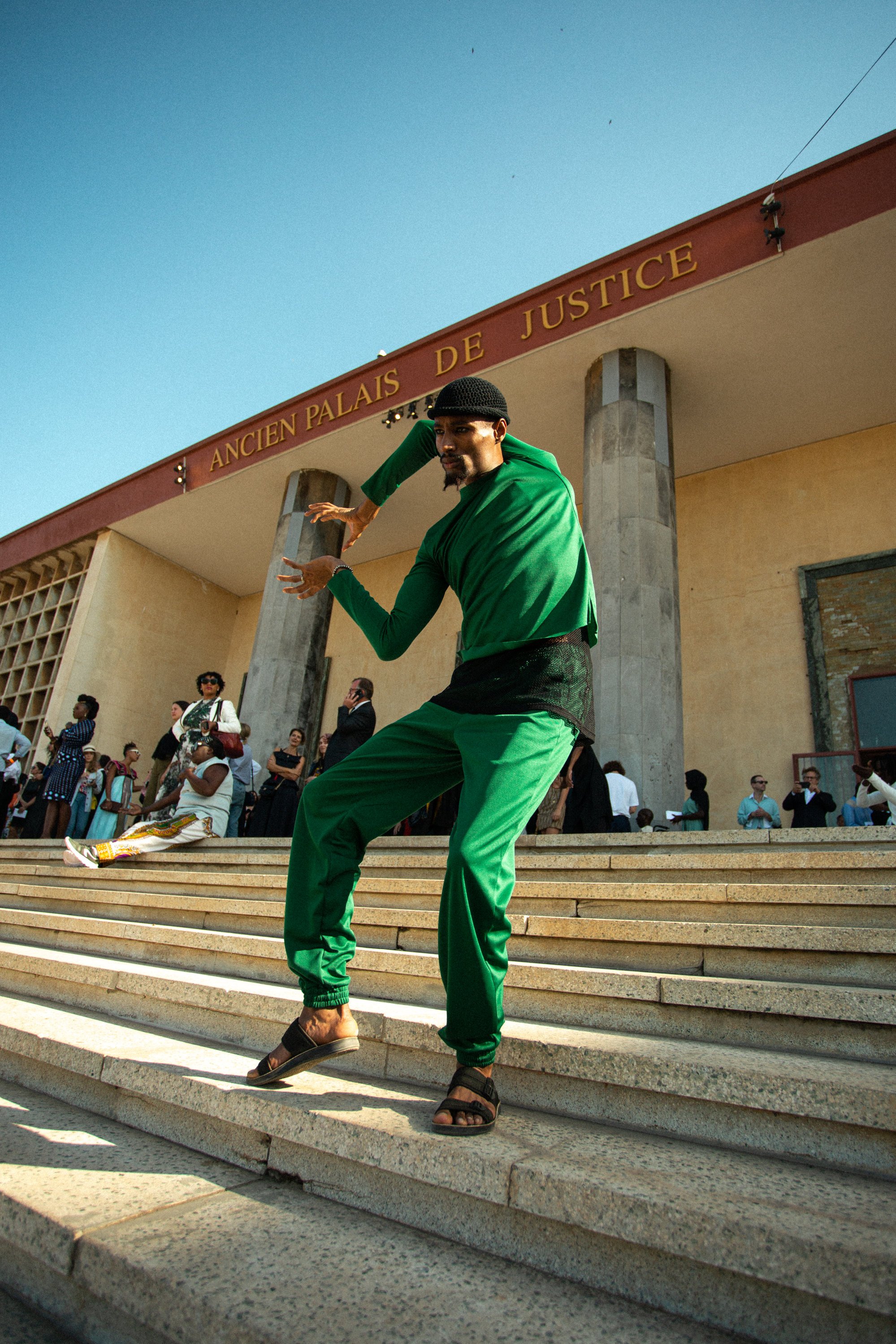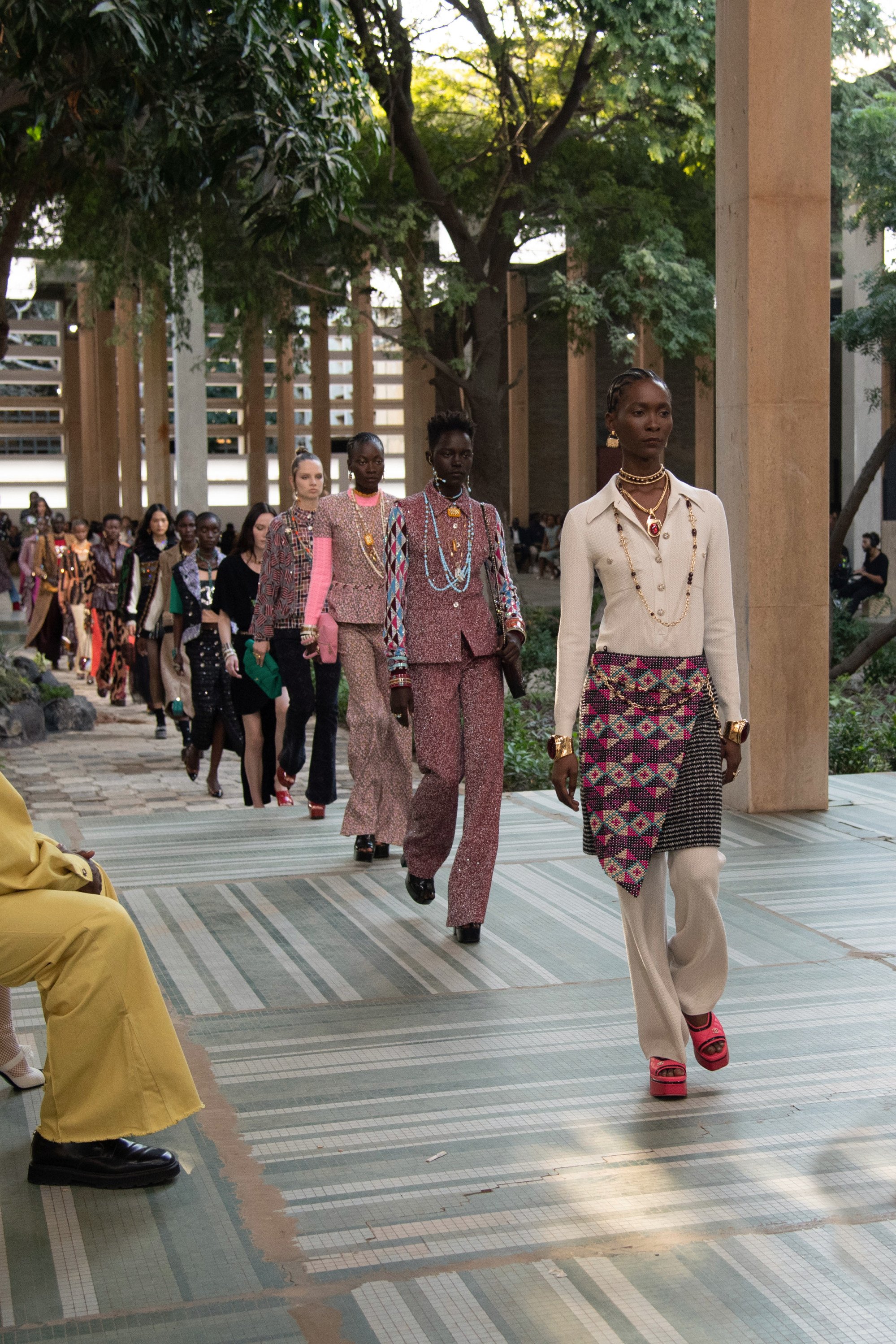 The Métiers d'Art collection is a way for Chanel to give credit to the many suppliers it has acquired over the years – from feather maker Lemarié to embroiderer Lesage – to preserve crafts that would have otherwise disappeared even in Paris, the heart of haute couture. This idea of "transmission", Pavlovsky says, is ultimately the universal message of the show.
"We don't need to be in the news every day; that's not a good approach," says Pavlovsky, referring to the constant stream of headlines surrounding every move Chanel makes, from its price increases to the scarcity of its coveted bags.
"We need to be visible when we have a strong message to deliver, like the one we're sending today."