Fashion
Get more with myNEWS
A personalised news feed of stories that matter to you
Learn more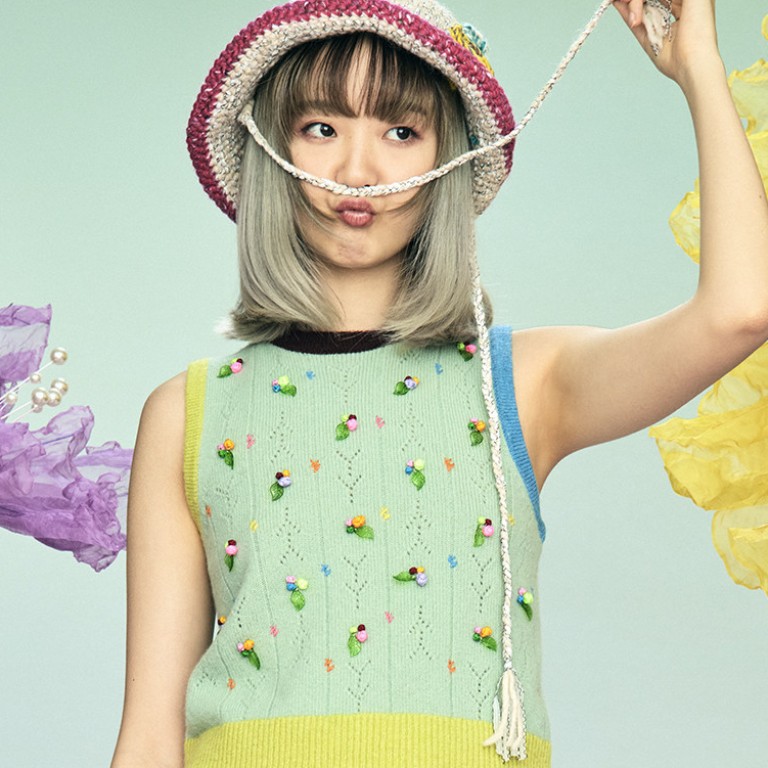 'Weird', cool knitwear that reminds you of grandma – the reason fashion brand YanYan has been so successful
Fashion brand YanYan specialises in the kind of kooky knitwear that might remind you of your grandma, say its Hong Kong-based founders, two long-time friends
The pair embrace the offbeat and 'weird' aspect of their creations, which they make with as much leftover yarn as they can to minimise waste
YanYan is the brainchild of two long-time friends who were disillusioned with the way things were done in the fashion industry. Completely self-funded and specialising in knitwear, the Hong Kong-based brand has been around since 2019 and is a two-woman show.
Before launching YanYan in 2019, Phyllis Chan had worked at New York-based brand Rag & Bone as director of
knitwear
. Co-founder Suzzie Chung had been a graphic designer at various clothing companies in Hong Kong.
The two spent some time trying to figure out the DNA of the label but, from the outset, knew that they would do things their own way and run a lean-and-mean operation that did away with unnecessary and time-consuming processes that they felt stifled creativity.
"All we knew was that we wanted to start a company together," says Chan. "We felt that, in our industry, there was a lot of busywork: too many assistants, too many merchandisers, too many meetings about this pink or a lighter pink – and then three weeks later, you go back to the original pink."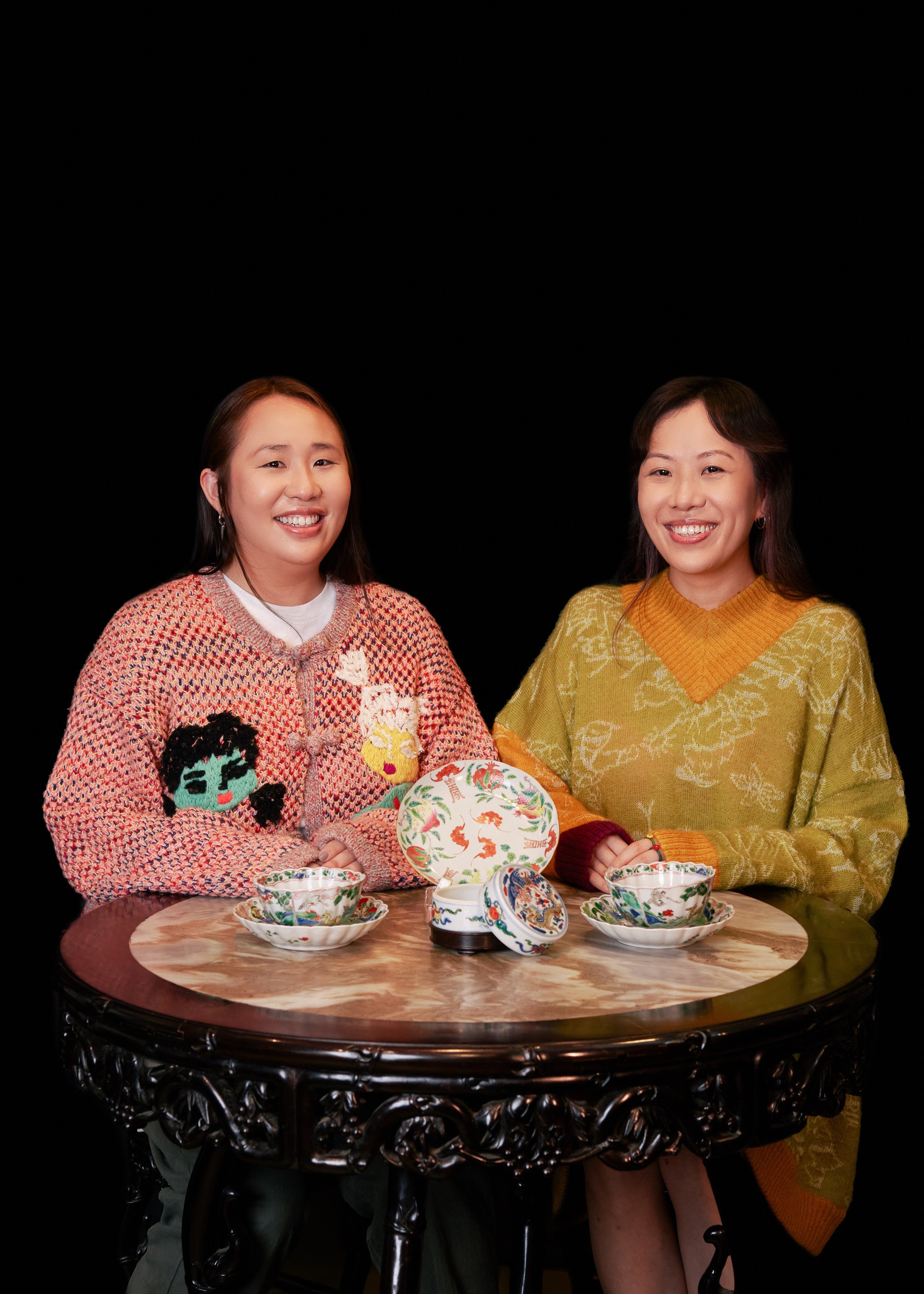 For them,
reducing waste
did not just mean physical materials but also energy and time – a simple idea that became the foundation of their approach.
Instead of having too many people and a million steps to get to the result, the two work together to make products that are well thought out and worth investing in – they only hired an assistant last year.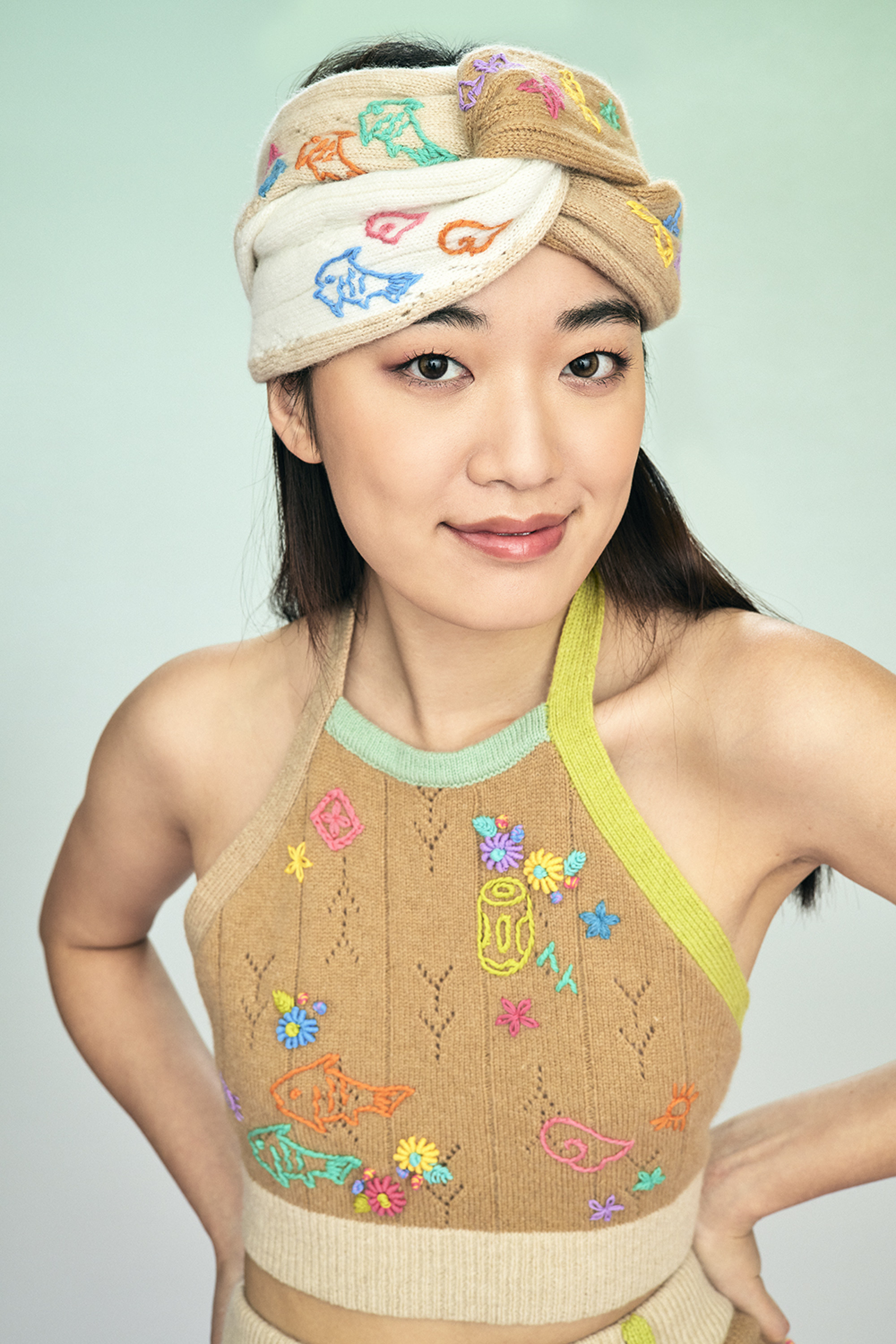 "We wanted to be smarter about how we make decisions," says Chan. "We didn't want to do things like runway shows or make too many units, but make things that were special – things that we wanted to spend our money on.
"How much is a person really spending on this and will they love it, and won't regret it in five years and donate it or throw it away?"
They describe the fun and colourful creations at the heart of their brand as akin to those cult finds that shoppers would discover at the mall or in a small boutique, before everyone was glued to their screens to follow the latest Instagram and TikTok trends – "
something weird and cool
, not because it was from a brand but because none of us had heard of that brand", says Chan.
"We try to design that way."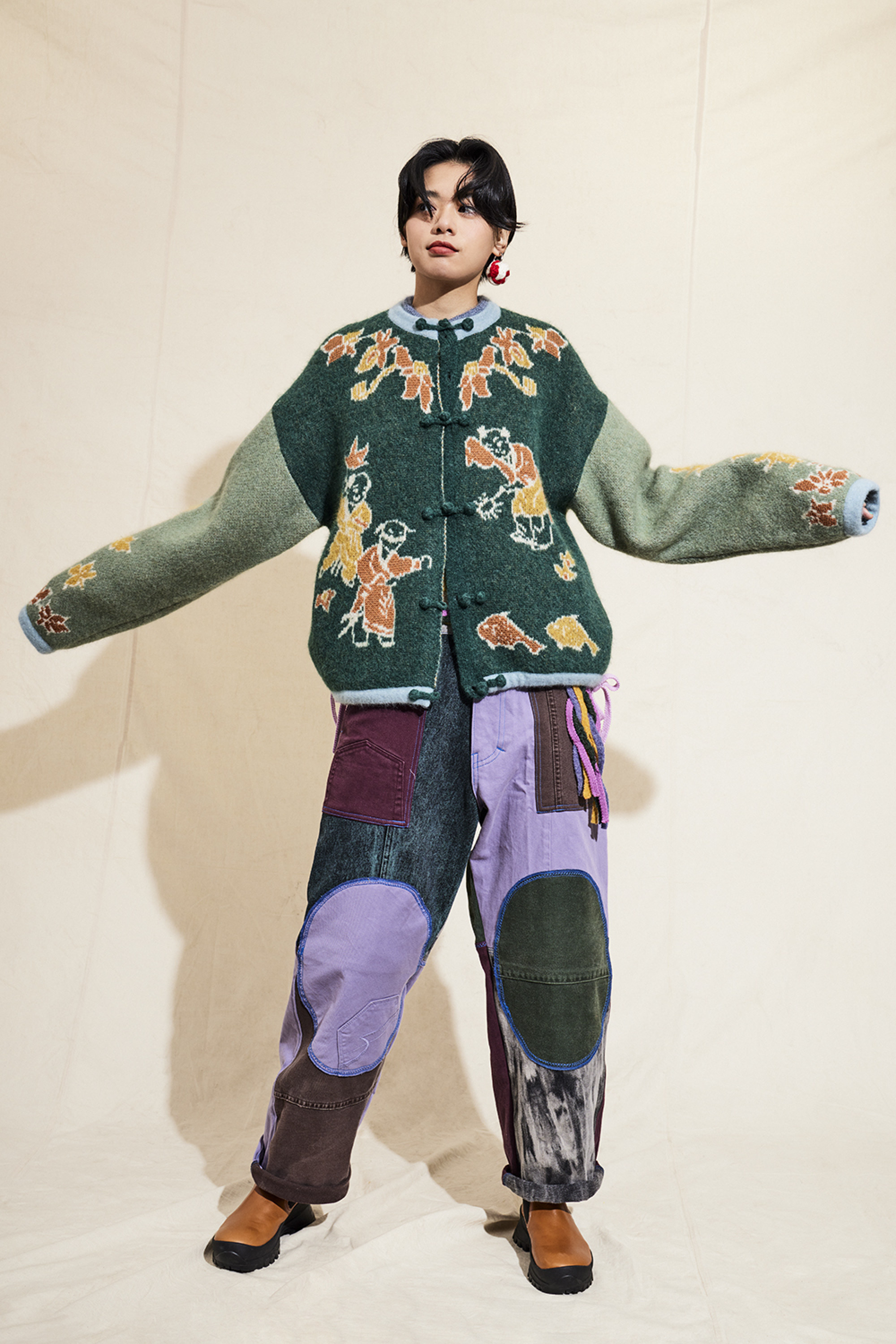 Take the bestselling Laza Kungfu jacket, which comes with pineapple knots and features a jacquard print inspired by a traditional Chinese "drawing of a hundred children", a symbol of prosperity and peace.
It encapsulates their love for "the visceral and emotional appeal of knits" and also highlights their Chinese identity, something that they have incorporated into their designs since day one.
"A lot of Western designers are very good at referencing their heritage, and we thought about how our own culture has a lot to offer – things that people are not necessarily familiar with and are really cute and that, objectively speaking, are fun and palatable and attractive," says Chan.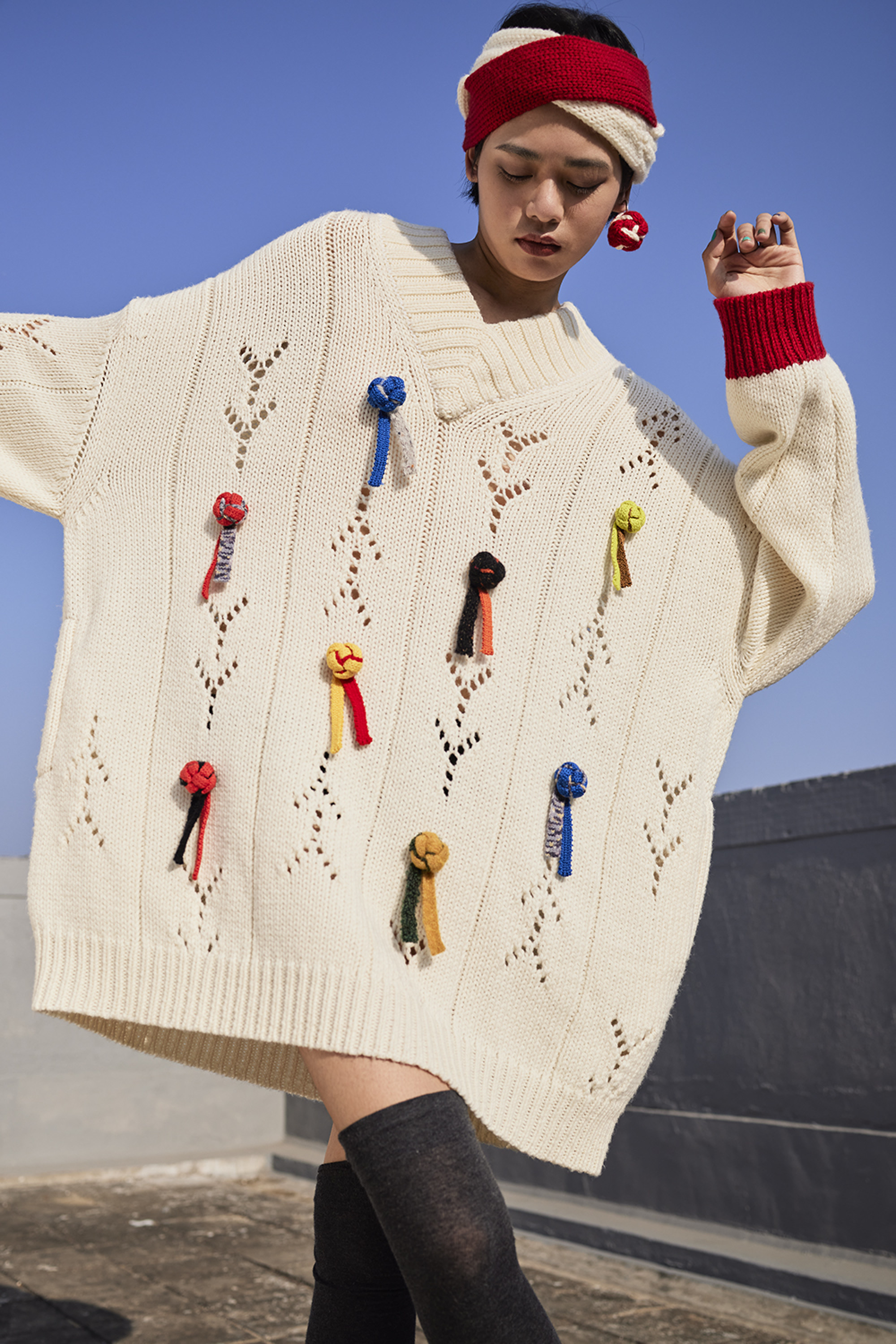 "If you build a brand on someone else's culture, it's very hard to stay authentic and have longevity because it comes from something you don't know about," adds Chung. "There's always going to be these trends that come and go, like referencing China and chinoiserie.
"If everyone else is doing it, we should definitely do it and it would be more personal coming from us, because it's our own take on it and it's not just surface level like, 'look at these images from these movies'.
"It's OK to reference those things but it's about digging deeper, being tasteful and respectful and doing some research."
When the two wrote their mission statement, another key element of their founding ethos was creating things that they truly believed in, also out of a sense of respect for their clients.
"Our customers are in their 30s, 40s and have
just started investing in their wardrobe
and in things they like. We have to be very cognisant of this and don't want to make extra stuff for the sake of making stuff. It's too much effort for everyone," says Chan.
One way they achieve this is by using as much leftover yarn as they can. Their pieces are made in a factory in China that Chan has collaborated with since her days at Rag & Bone. Very little of their debut collection was produced with virgin yarn and they mainly relied on unused, discarded material.
"[The factory owner] showed us all this yarn, and a lot of stuff was awful and some of it we hated. Then Suzzie had a vision for it that I hadn't seen, in pieces of yarn that I felt were dated but Suzzie felt … were weird and cool," explains Chan.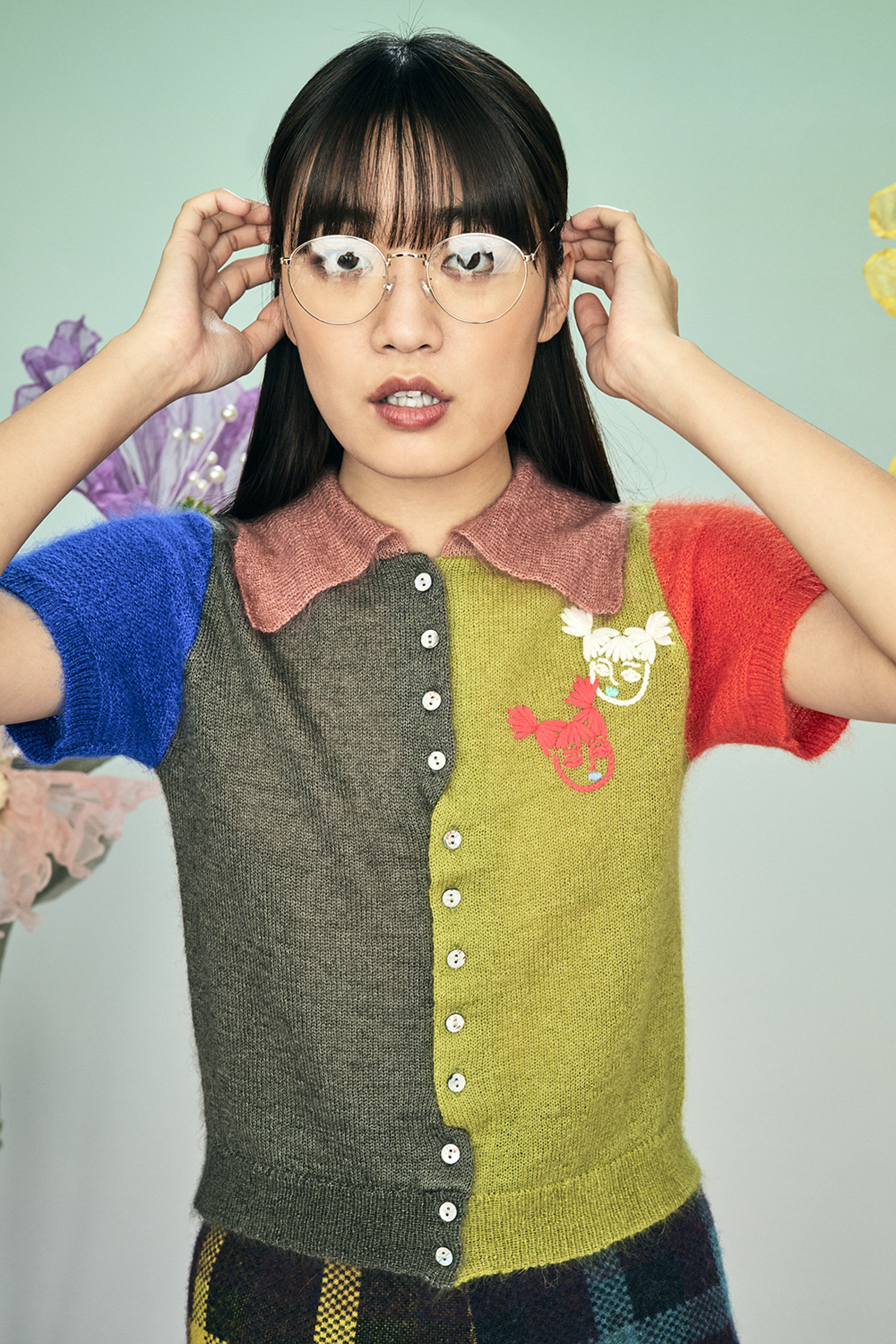 There is definitely a slightly offbeat and "weird" aspect to their creations, something that they embrace wholeheartedly.
"Are there other weird women like me and Suzzie who wear weird clothes?" says Chan without a trace of irony. "A lot of people who first see our clothes have that reaction: '
Something about this reminds me of my grandma
, or of living in Hong Kong or a particular shop'.
"We think about that a lot: how to infuse Hong Kong elements and jokes."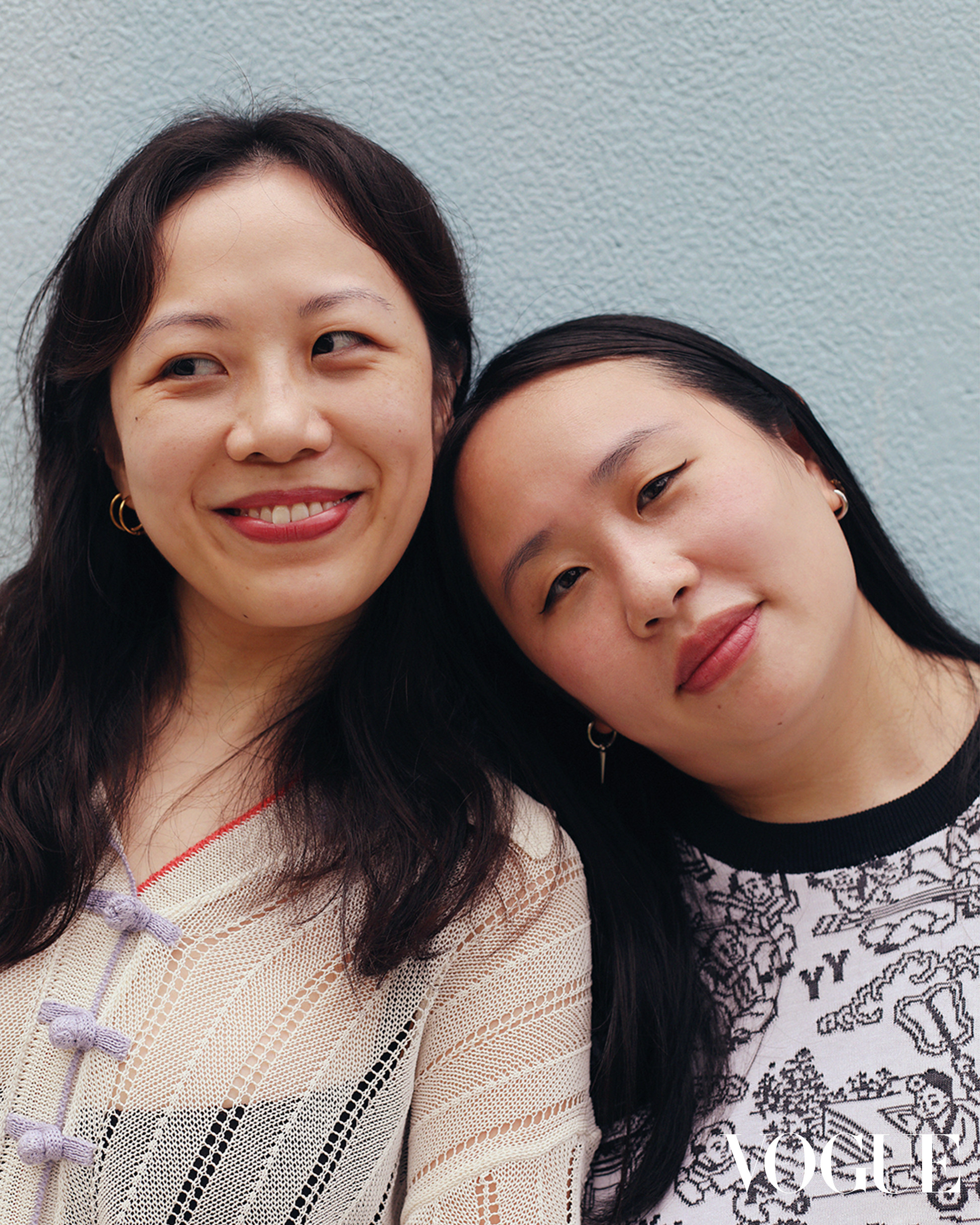 Their work, however, resonates globally: the United States and Japan are YanYan's biggest markets, and they recently launched at Joyce in Hong Kong.
In an industry where small labels often rely on buzz and a "fake it till you make it" mentality, Chan and Chung are showing that genuine integrity – paired with commercial acumen and a less-is-more approach – is the way forward for independent designers who do not just want to make more clothes that nobody needs.