Fashion
Get more with myNEWS
A personalised news feed of stories that matter to you
Learn more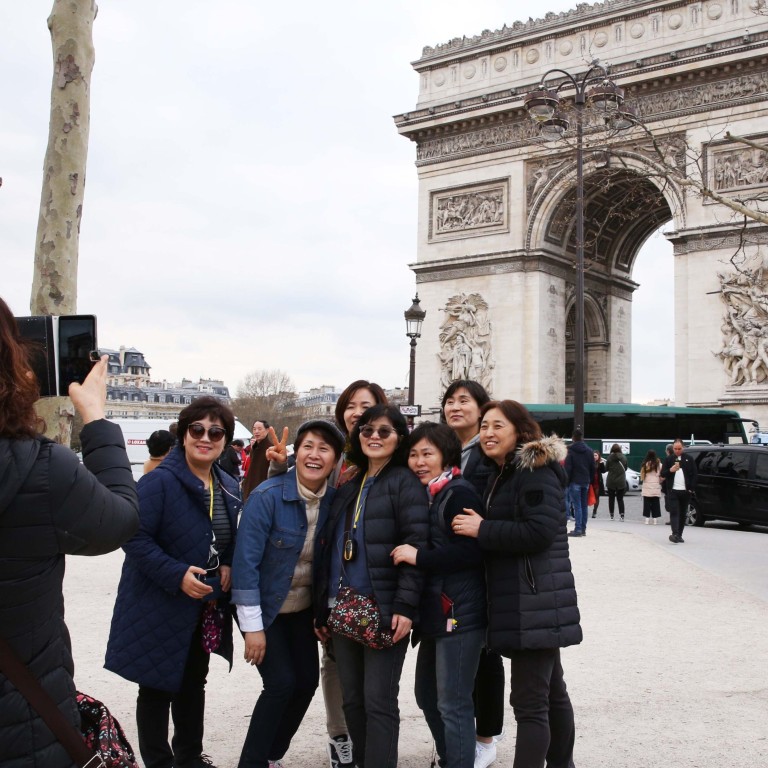 Where will Chinese shop for luxury goods now they can travel post-Covid? Not so much in Europe, where a return 'will take some time'
Most Chinese did their luxury shopping abroad before Covid-19 curbed travel, but analysts say shopping hubs like Paris won't see them return in droves just yet
Since 2019 many have got used to buying luxury goods at home, in places like Hainan, and experts say Chinese luxury spending overseas may not reach past levels
An end to China's travel curbs this month is expected to revive demand in the global luxury retail market, which has been starved of visitors from the country for three years, but many Chinese consumers now see more reasons to do their high-end shopping locally.
One Shanghai shopper said she had visited boutiques around the world for years, but now believes she gets the best service in China.
"When I would go to Paris, I couldn't ask the Paris sales people to keep a bag for me, but now here we can," she said.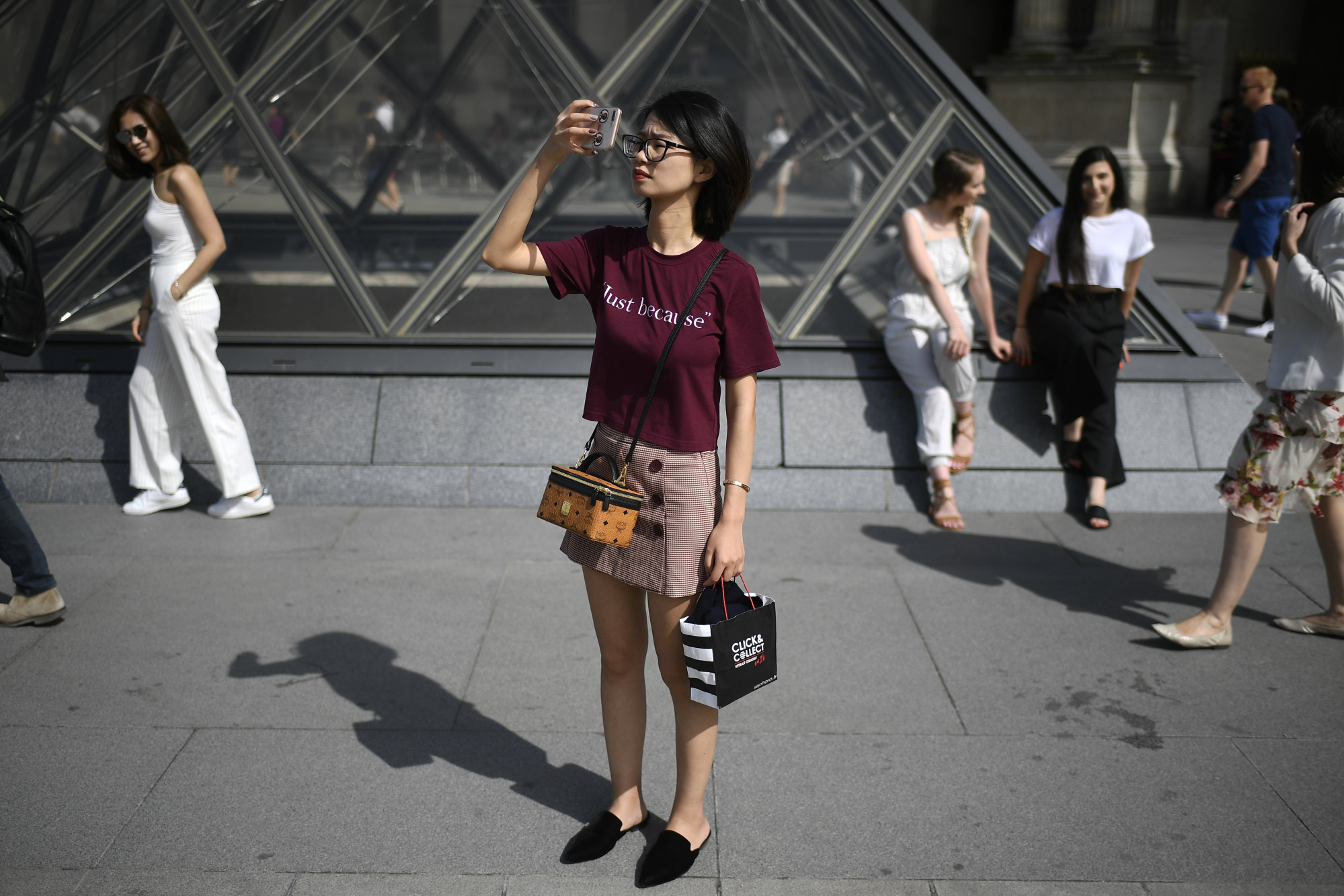 Before the pandemic closed borders early in 2020, Chinese shoppers bought 70 per cent of their luxury goods abroad.
Under pandemic travel curbs, China's domestic luxury sales boomed, doubling to 471 billion yuan (US$68 billion) from 2019 to 2021, according to Bain & Co. Even so, Chinese consumers' share of the global market fell to 21 per cent in 2021 from 25 per cent in 2019.
"It won't go back to 70 per cent," said Jonathan Yan, a principal at consultancy Roland Berger in Shanghai. "I'm sure there will still be a portion of luxury spending happening in other countries, because it's natural people like to shop when we travel, but it will be more like 50-50."
This helped local staff cultivate relationships with China's VIP customers, who previously preferred to shop overseas.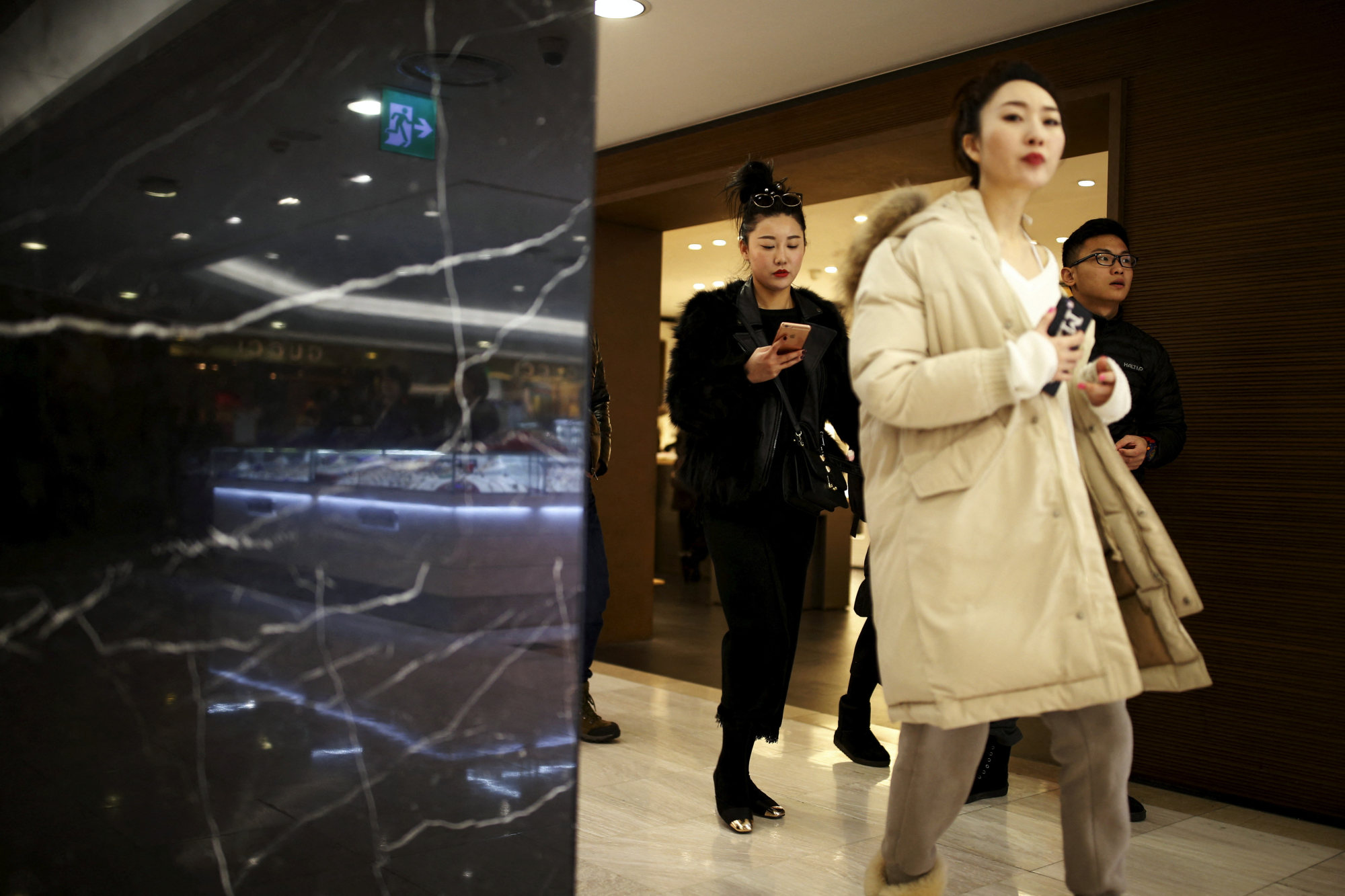 Research conducted by Hong Kong-based consultancy Oliver Wyman showed 70 per cent of China's luxury consumers used sales assistants to facilitate purchases, while 40 per cent communicate with sales staff at least once per week.
Oliver Wyman's Kenneth Chow says that half of Chinese consumers who bought luxury in 2021 were doing so for the first time.
"It will be interesting to see how new luxury consumers will perceive the difference between domestic and overseas luxury shopping," he said.
International travel restrictions and local policies to spur spending also drove many consumers to China's tax-free island of Hainan as a luxury shopping destination.
In 2021, Hainan accounted for 13 per cent of China's domestic luxury spend, versus 6 per cent pre-pandemic, and tax regulations are set to continue to loosen. By 2025, luxury brands will be able to operate their own duty-free stores, rather than rely on partnerships with local players such as China Duty Free Group.
Hainan's popularity is expected to continue, Roland Berger's Yan says, as only 13 per cent of Chinese citizens have a passport, making a tax-free domestic destination enormously attractive.
The growth of retail in Hainan, as well as Beijing's moves to lower import tariffs on luxury goods in 2018 and 2019, have consequently dulled some of the appeal to shop abroad for some more price-conscious shoppers, with handbags now about 10-20 per cent more expensive in China, from 50-60 per cent previously.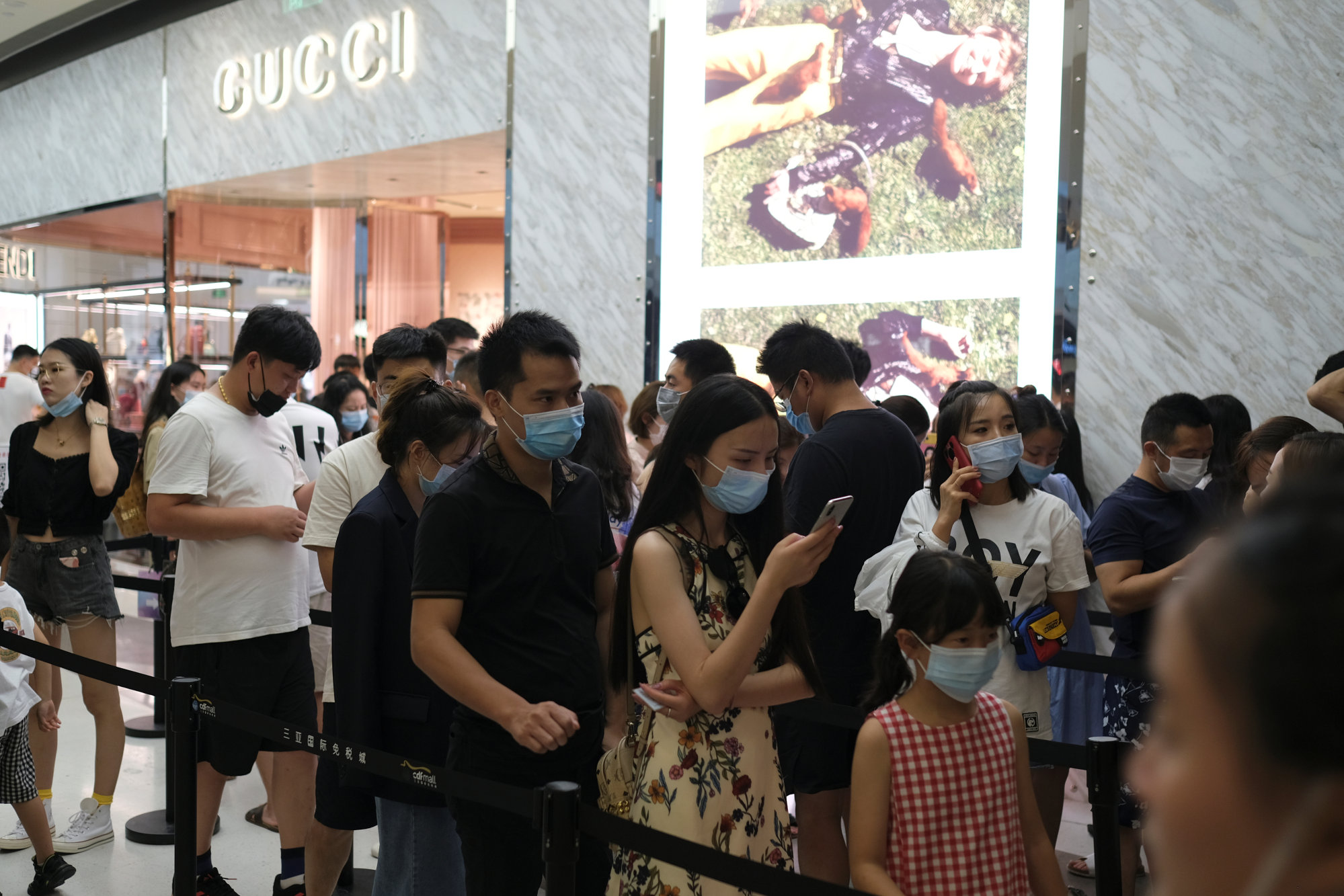 At 14,400 yuan, Louis Vuitton's medium-sized Neverfull bag is only 18 per cent more expensive in Shanghai than in Paris, if travellers claim their 12 per cent VAT refund.
Luca Solca, senior research analyst at Bernstein, said brands will continue working to narrow cross-border price differences, though such efforts are complicated by currency depreciation against the dollar.
"The return of the Chinese to Europe, where prices are lower, will take some time," he said, predicting a widespread return to long-haul travel in 2024.
For many, however, the broader offerings of luxury goods overseas combined with the savings means shopping holidays are definitely back on the agenda – good news for Paris retailers.
Lucy Lu, a 31-year-old who works in fashion in Shanghai, has already made her travel plans.
"The Bulgari ring my friend wants is 20 per cent cheaper in Dubai and my other friend has given me a list of make-up; some products are often out of stock in China, so it's easier to get them abroad."