Beauty
Get more with myNEWS
A personalised news feed of stories that matter to you
Learn more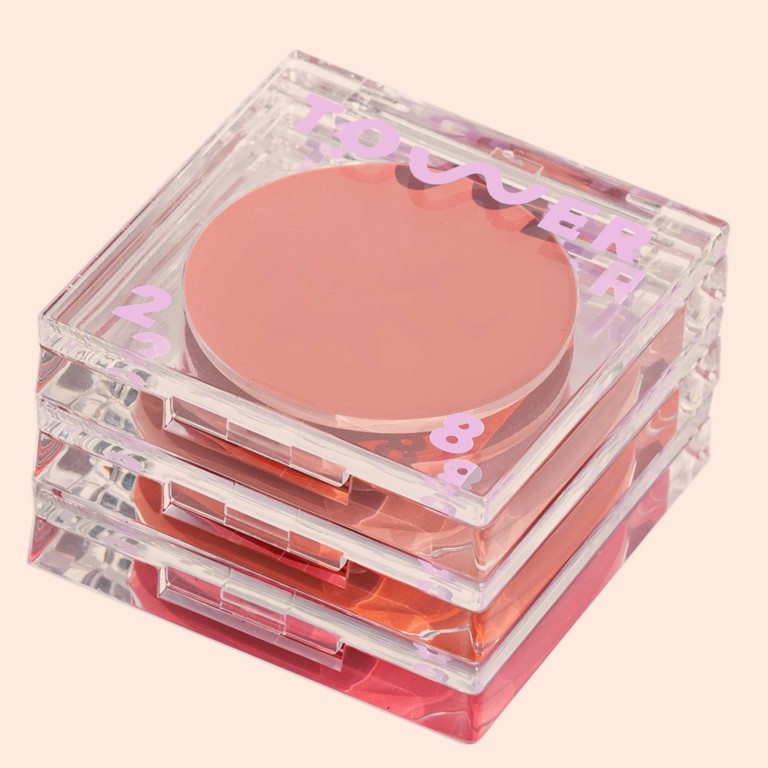 6 of the best multipurpose make-up products to save money, time and possibly the environment
Multipurpose make-up and beauty products like Glossier's Cloud Paint and Bio-Oil's Skincare Oil are on the rise thanks in part to simpler skincare routines
They can also help reduce waste in an industry that produces around 120 billion units of packaging yearly
When life gets too busy, multi-use products come in really handy to save time and money.
Back in the '80s, when two-in-one shampoo-conditioning products broke into the market, shoppers went crazy over them.
Nonetheless, people soon realised these promising formulas were not so much the "best of both worlds" but instead more of a shampoo with conditioning benefits – or what today would simply be considered a hydrating shampoo.
With use over time, these two-in-one formulas often led to product build-up and dehydration, which made some people's hair look opaque, heavy and
frizzy
.
With long-term results that didn't meet consumers' expectations, their popularity rapidly decreased, and multipurpose formulas became the red flags of the beauty industry.
Nowadays, however, the skincare and make-up markets have come up with products that offer multiple benefits at once without inconvenient side effects, and are worth your money.
The rise of multi-use products
While experts recommend doing your due diligence when it comes to multipurpose skincare, some of these products can truly optimise your routine, especially with the rise of
skinimalism
and how most people have found ways to uncomplicate their daily routines over the last three pandemic years.
"Multi-use products are particularly popular at the moment because I think most of us have taken a more 'no fuss' approach to our make-up," says celebrity make-up artist Gita Bass, pointing out how nowadays people look for products that are simple and user-friendly, which is why multi-use formulas are popular.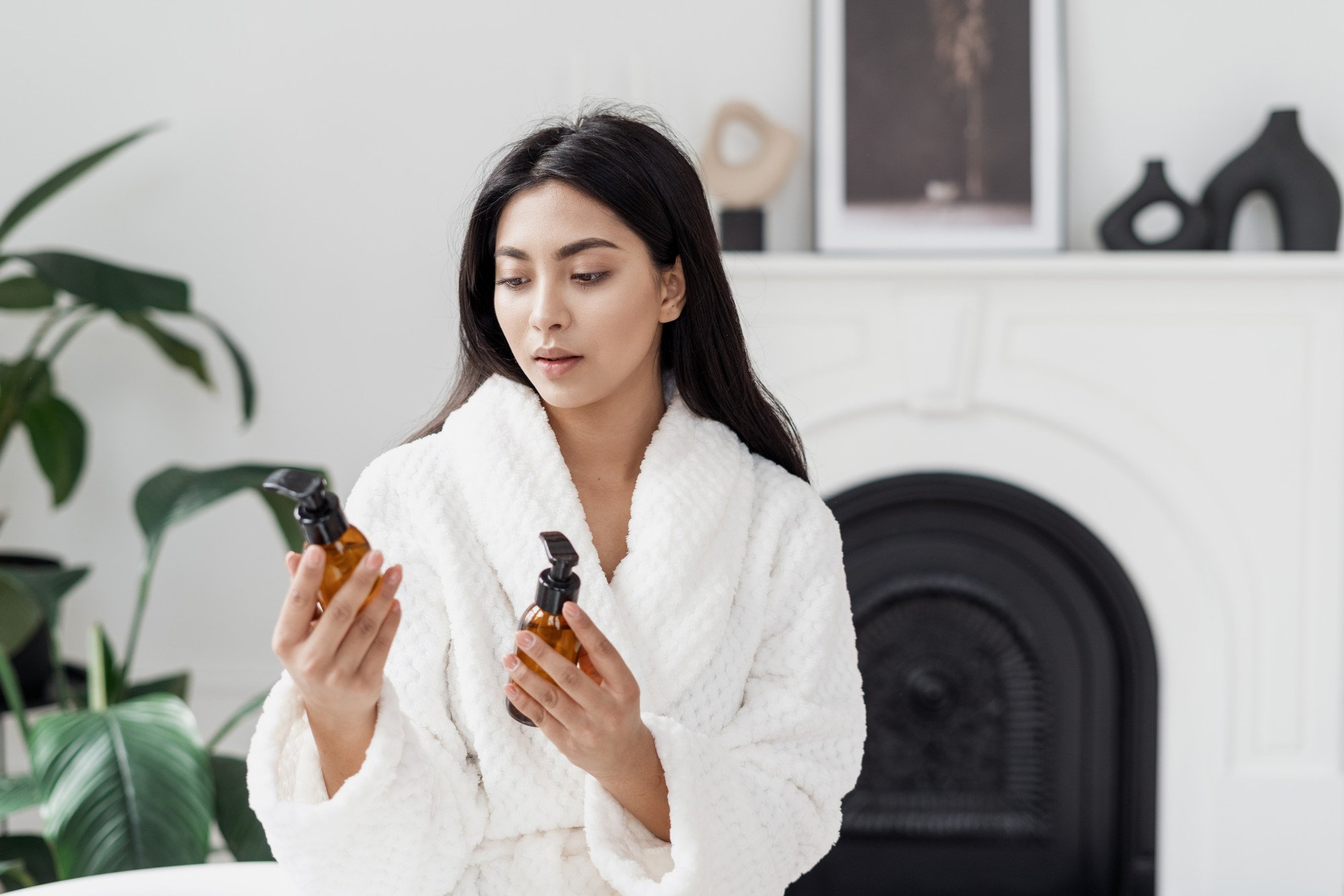 Eden Palmer, vice-president of global merchandising at Forma Brands, suggests that a hybridisation of products has accompanied the rise of this trend, where skincare ingredients are featured in make-up products and vice versa, leading to shorter beauty routines overall.
The sustainability factor
Besides the convenience of using and storing fewer products, one of the most significant benefits of multi-use formulas is the potential lower impact on the environment.
As consumers become more conscious about their purchases, multipurpose products could help reduce the beauty industry's waste problem.
According to the Plastic Pollution Coalition's website, the skincare, make-up and hair industries alone produce around 120 billion units of packaging yearly.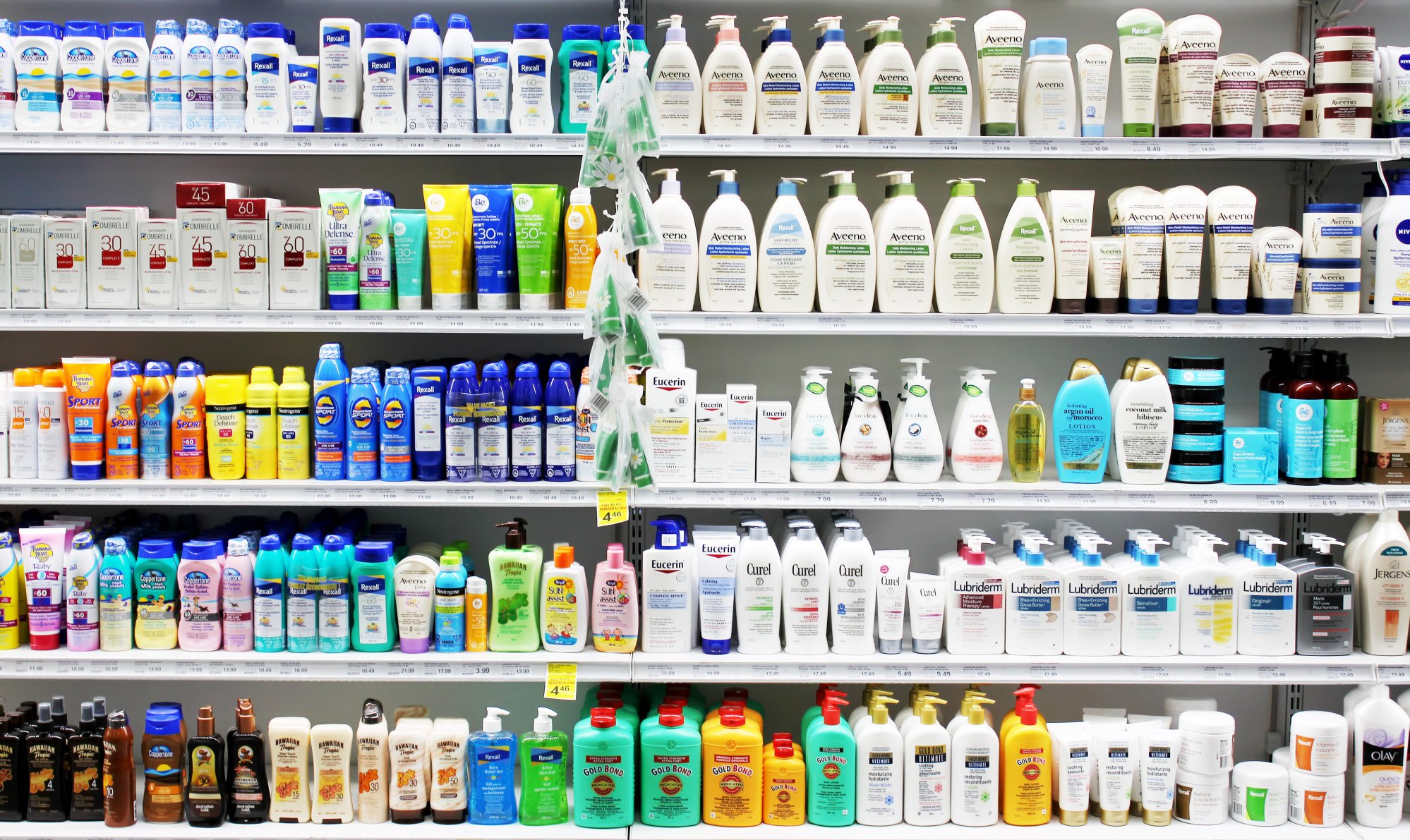 Even worse, 70 per cent of the packaging goes to waste in the form of expired products and non-recyclables, making rigid plastic – a material commonly used in personal care and beauty products – a major contributor to the world's carbon footprint.
Multi-use products can help reduce packaging waste, from the jar or bottle the formula comes in to what's used for shipping and handling afterwards.
Multi-use categories vs multi-use formulas
There are two subcategories of multifaceted formulas: products designed to tackle multiple specific purposes, and products that may be used in more ways than those for which they're promoted.
You probably already own many beauty products that can be used in more than one way. For example,
lip balm
can be used for cracked lips, but also to heal fissured cuticles, tame flyaways and get rid of smudged mascara.
Vaseline
, a common household staple for its skin-repairing benefits, may also be used to add definition and volume to your lashes without the need for mascara, minimise split ends, and give matte make-up a glossy finish.
Meanwhile, powder eyeshadows can be mixed with a small amount of Vaseline for a custom blush or lipstick shade; some eyebrow pencils double as eyeliners; translucent setting powder can help add extra volume to your lashes; and blush can be used pretty much anywhere on your face.
For products designed to target more than one necessity at a time, here are some of the most popular:
1. Glow Recipe Watermelon Glow Niacinamide Dew Drops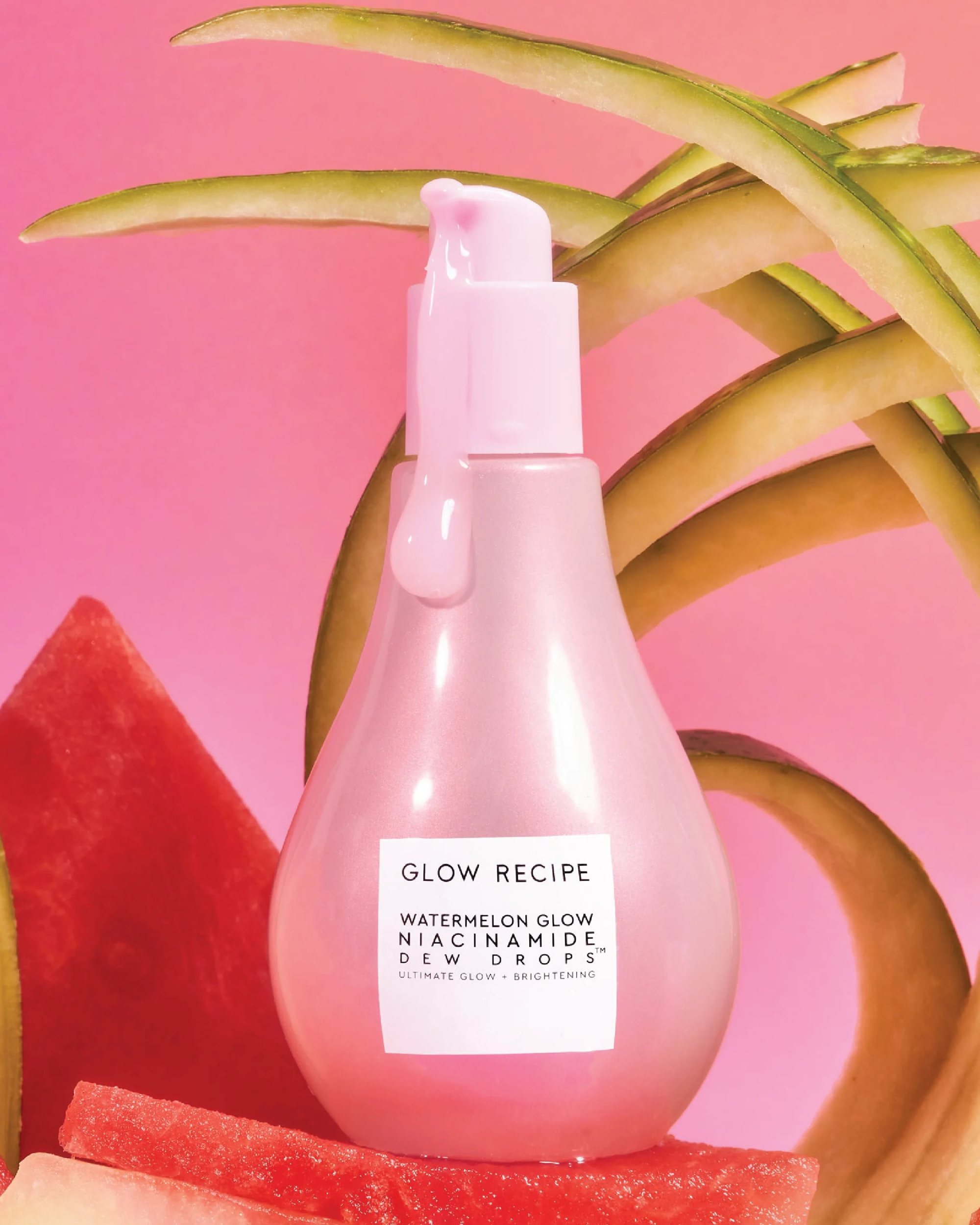 This innovative, multipurpose formula works both as a highlighter and a serum, hydrating skin and visibly reducing the look of dark spots, resulting in a dewy, vibrant glow without the need for mica, glitter or a metallic cast.
2. Alleyoop Multi-Tasker make-up Brush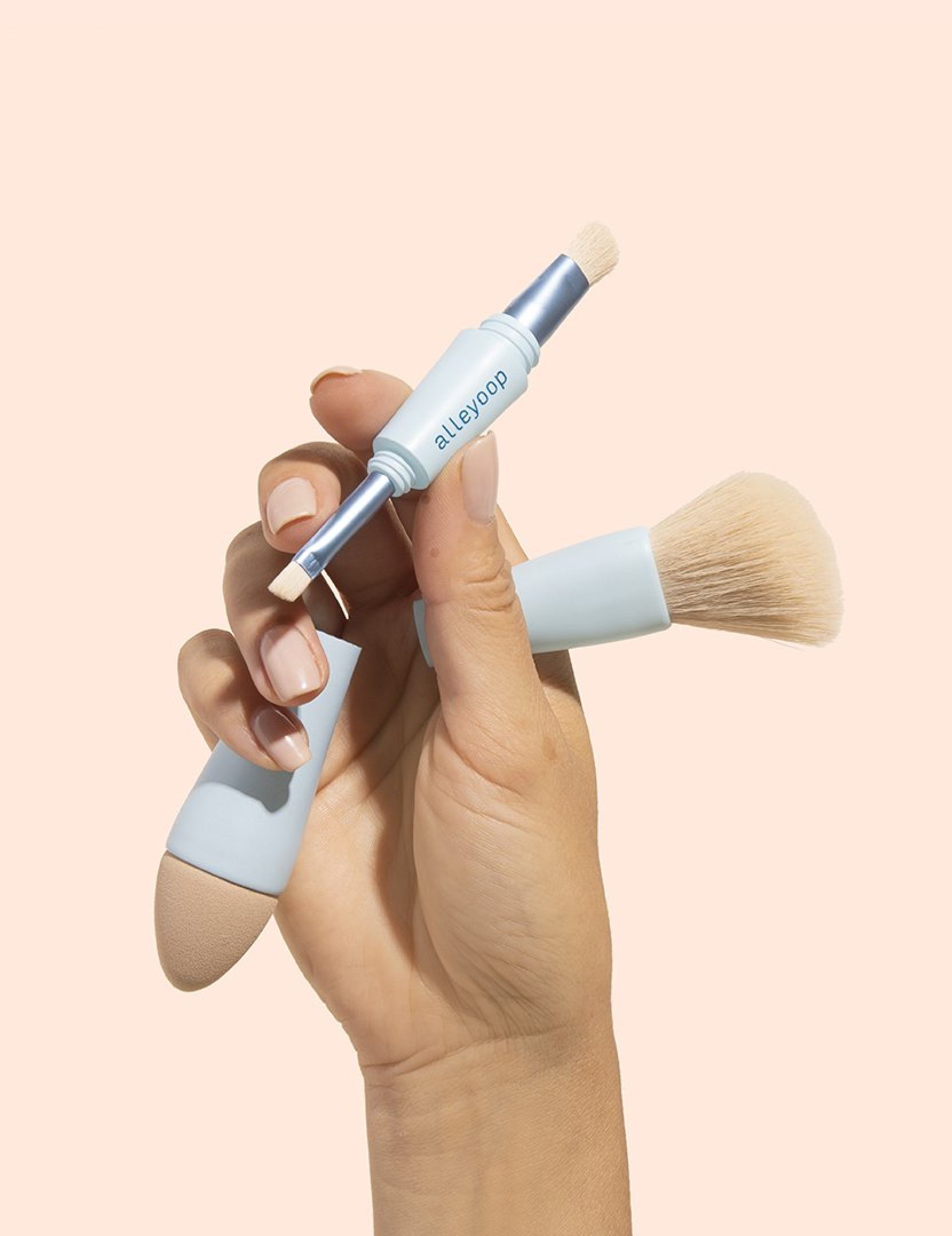 This four-in-one make-up brush will save you money and space. It features four applicators to cover all your needs: a concealer sponge and blush, and brow and eyeshadow brushes.
What's even better is that the sponge is replaceable, so when you're ready to switch it up, you simply order a refill.
3. Tower 28 Beauty BeachPlease Tinted Lip and Cheek Balm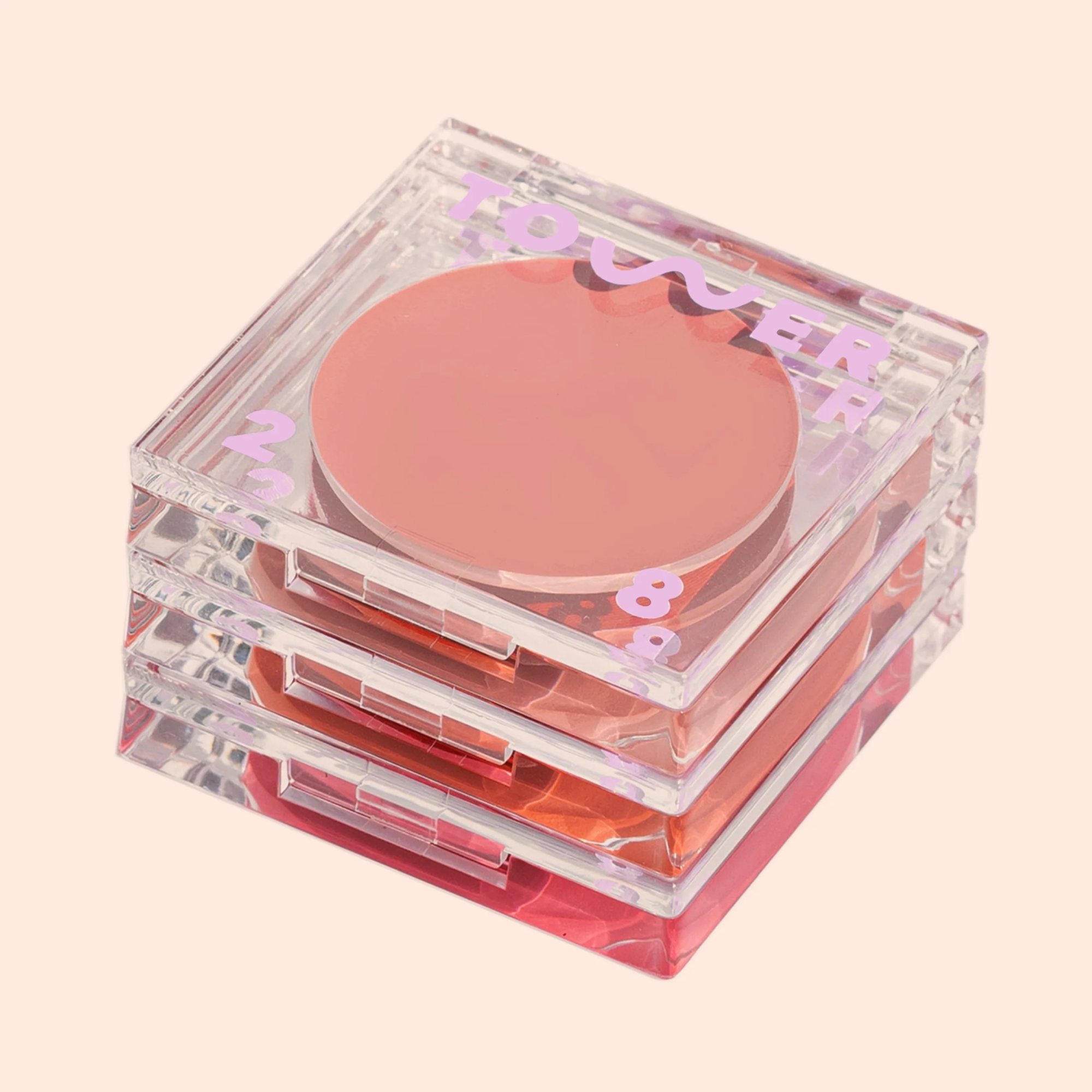 This multitasking tinted balm offers durable, buildable hues in a radiant, skin-like finish with no cakiness.
The silicone-free formula features green tea and aloe vera extracts to provide some skincare benefits as well.
4. Glossier Cloud Paint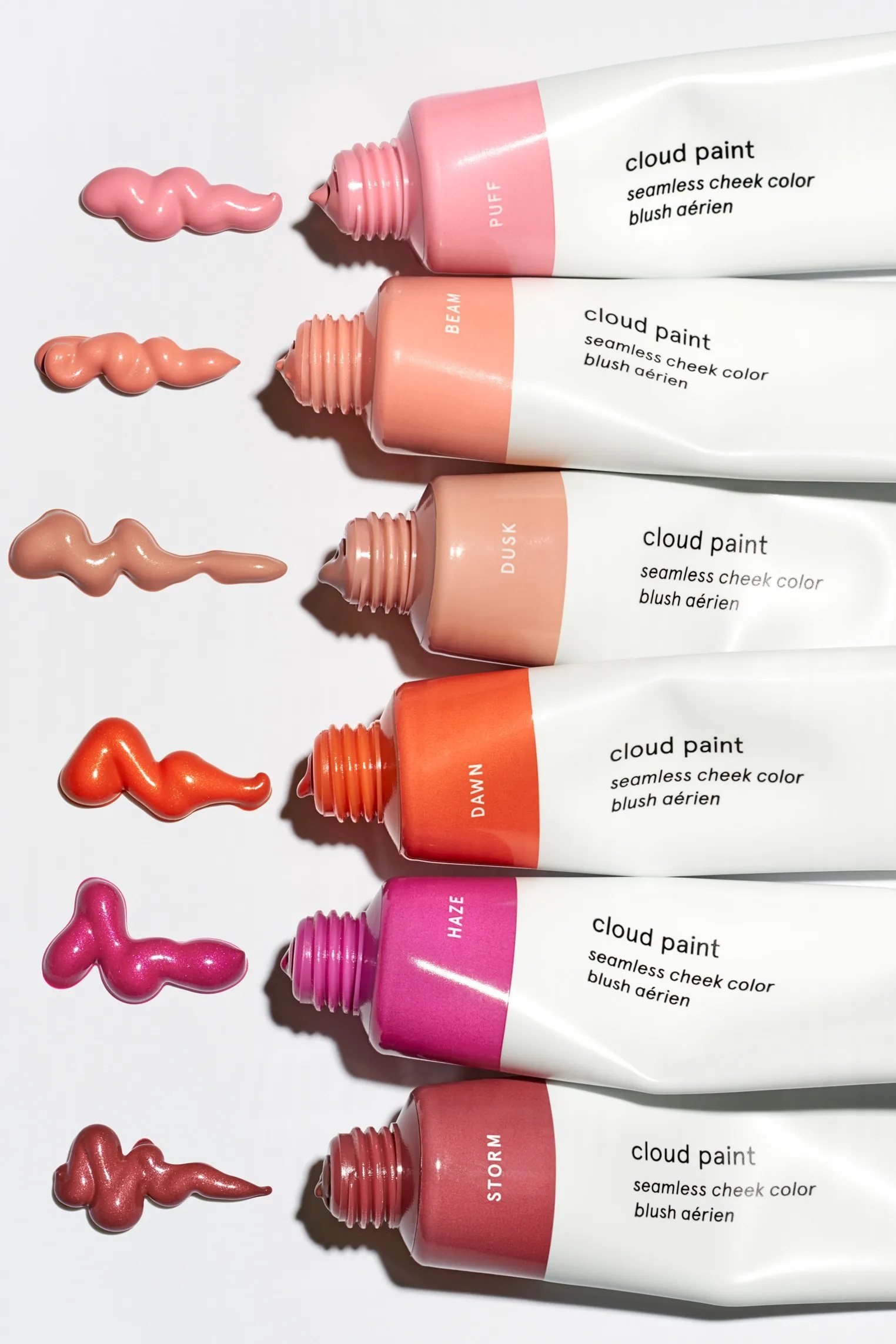 One of the brand's all-time bestsellers is this seamless, buildable gel-type cream that's easy to layer anywhere on your face and provides a natural, glowy flushed effect.
Its formula is made to diminish texture while smoothly blending with your skin without looking chalky.
5. Bio-Oil Skincare Oil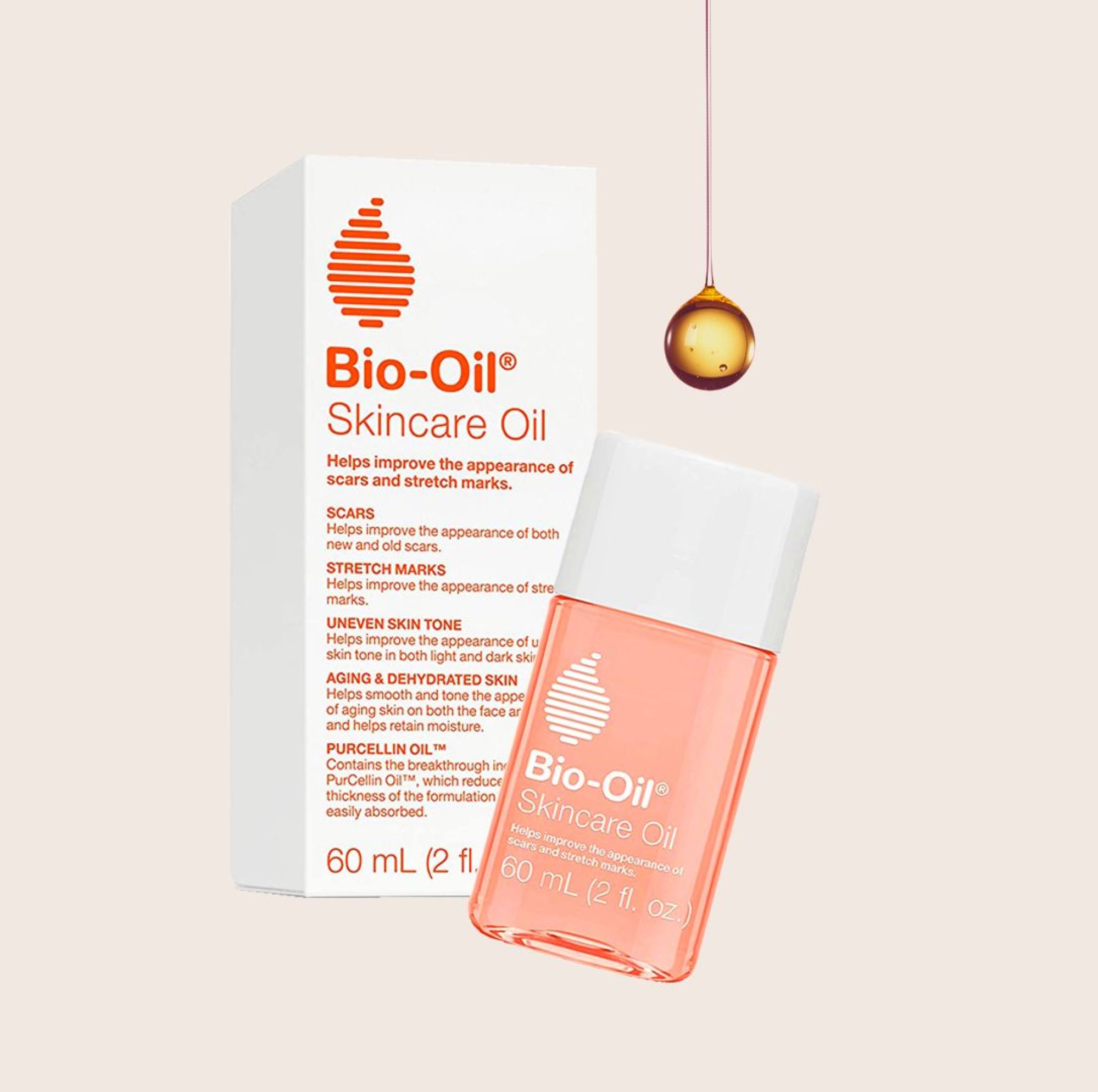 Made to fit pretty much every skin type, this oil can be used to reduce hyperpigmentation and the appearance of stretch marks, scars and other marks due to surgery, injury, acne, ageing, pregnancy and more.
It also helps your skin retain essential moisture so it stays smooth and hydrated.
6. CeraVe Moisturising Cream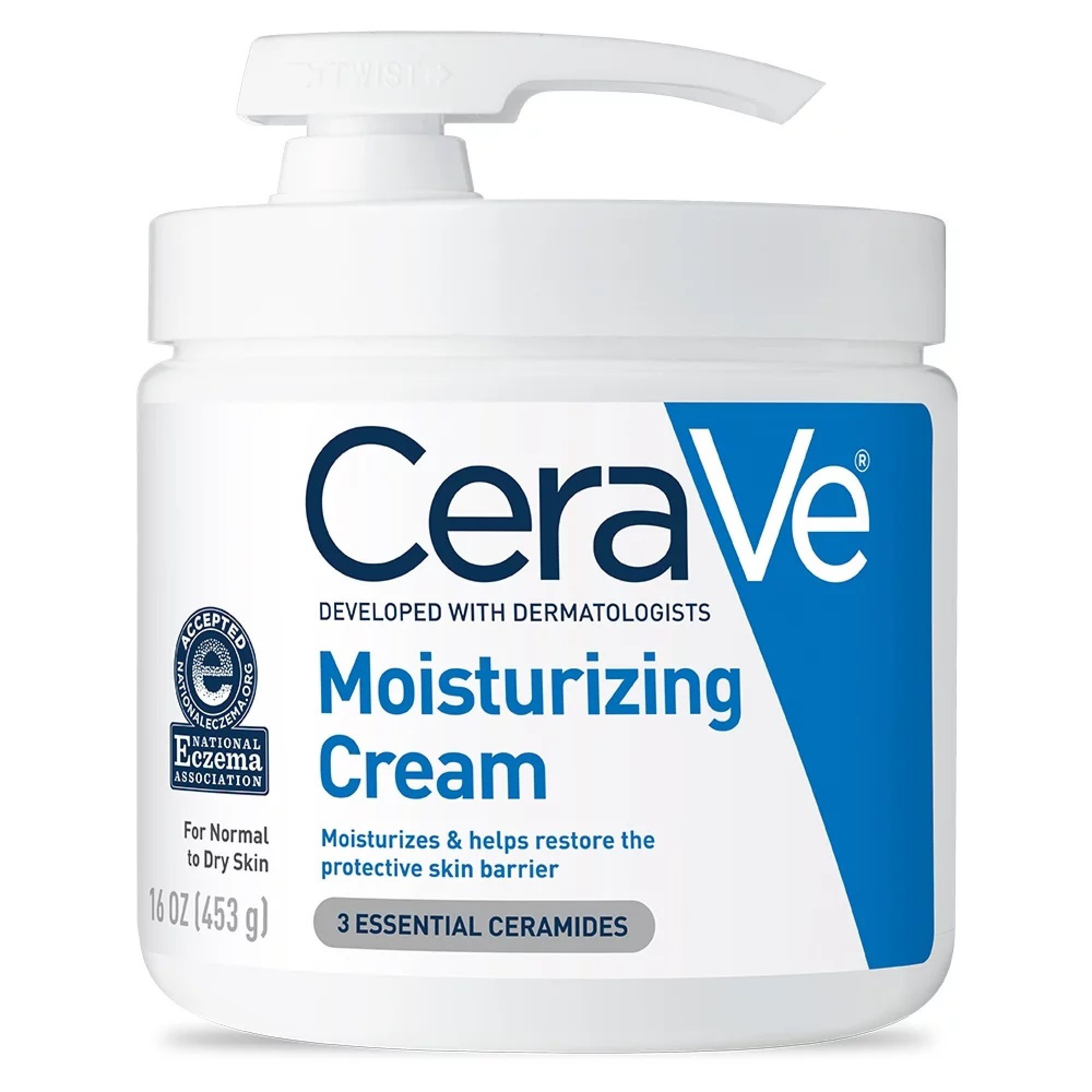 This skincare-lovers' staple features three vital ceramides that perform together to lock in moisture and repair your skin's natural protective barrier.
The best part? It can be used both on your face and your body, so you'll be able to cover all your skin's necessities with one jar.