Fashion
Get more with myNEWS
A personalised news feed of stories that matter to you
Learn more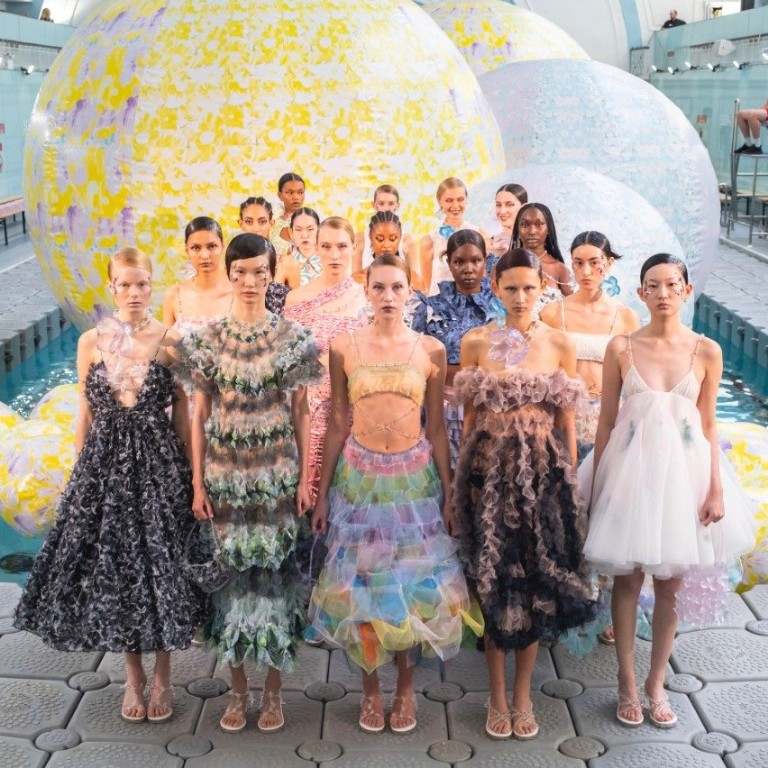 Profile

|
'I feel very linked with nature': Chinese fashion designer Susan Fang on the inspiration for her ethereal clothes and accessories
London-based fashion designer Susan Fang grew up in various places, and from an early age found solace in the natural world and the way it could lift her mood
Fang, who worked for Stella McCartney and Celine before going it alone, explains how nature inspires her sustainable designs such as handbags that mimic bubbles
Susan Fang lived in more cities before her 18th birthday than many people visit in their lifetime.
She rattles through the list, which spans various parts of China, Britain, Canada and the United States, and then pauses. "It was challenging moving a lot," she says. "My family was there for me but they were working hard, and I obviously went to the boarding schools on my own.
"But it was in this period that I really learned how important nature can be in lifting your mood."
For Fang, happiness means immersing herself in the natural world, whether that is plunging into the ocean or walking through a sunlit garden.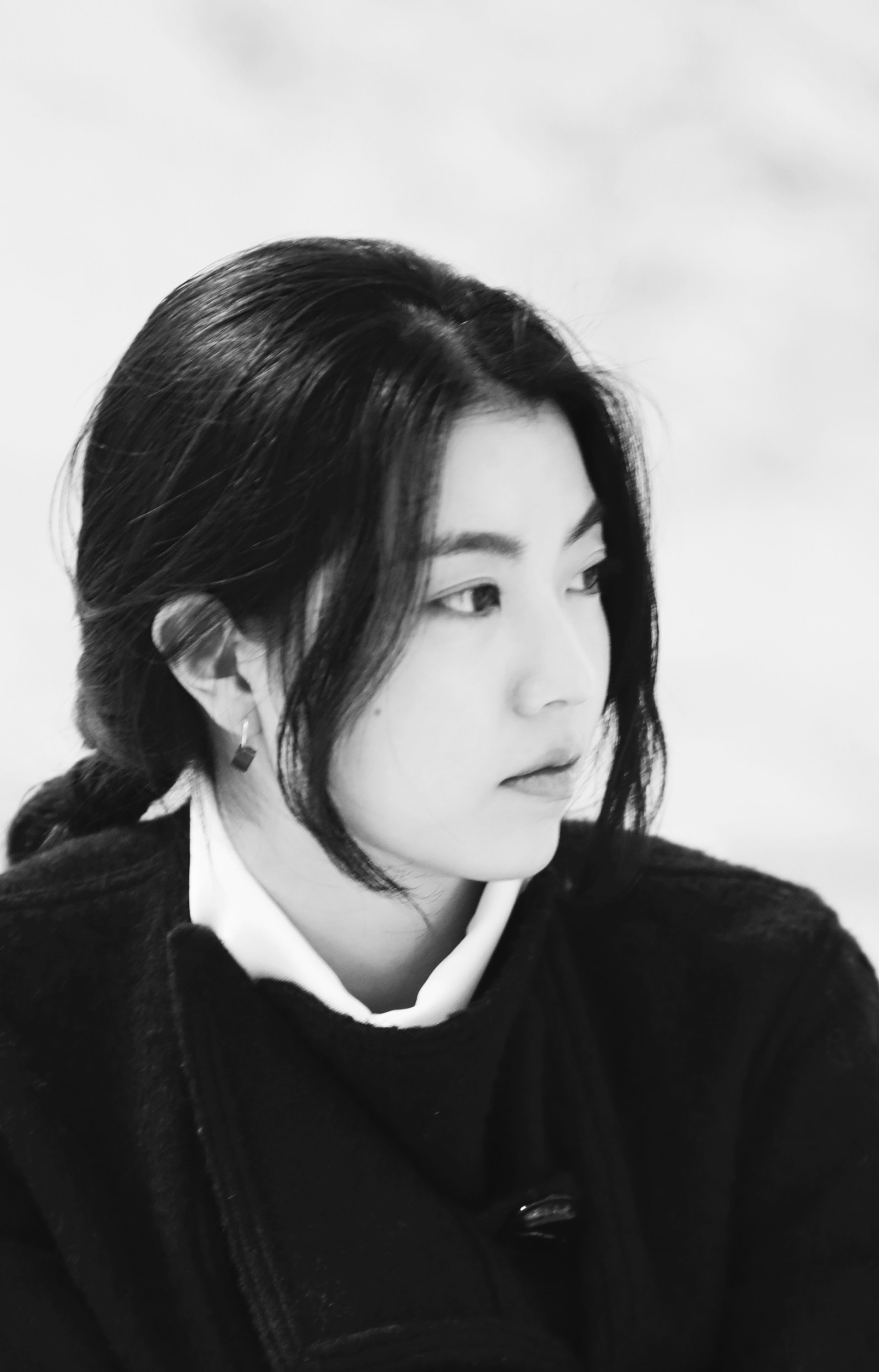 In times of stress or anxiety, she closes her eyes and pictures a particularly beautiful natural scene. It is no surprise, then, that her fashion collections are largely drawn from these land- and seascapes, as well as from broken flowers, sliced fruits, water droplets and cut grass.
"​​It is in these particular moments that I see very pure beauty and feel very linked with nature … I feel pure happiness and peace," she says.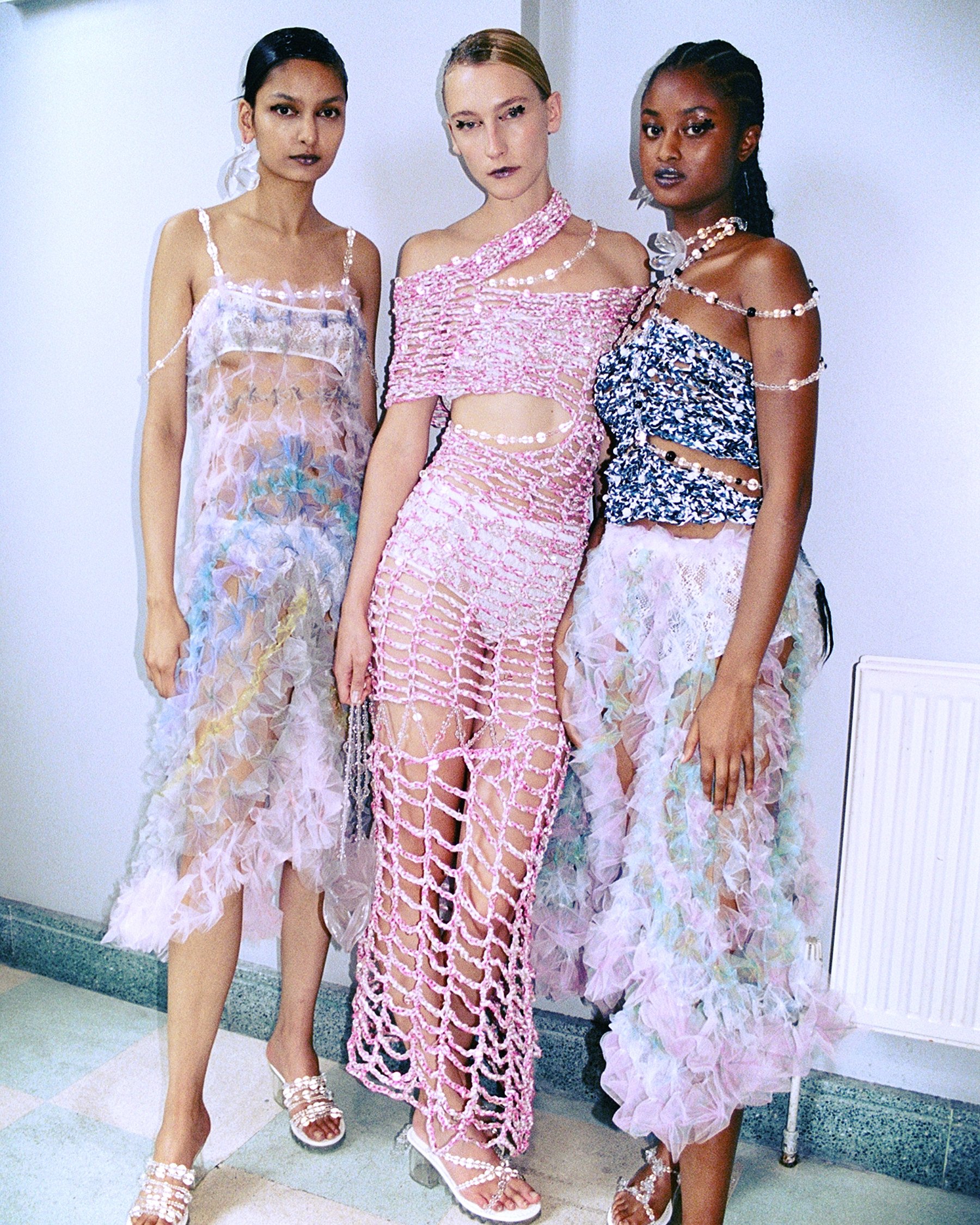 "When I was standing in a Granada garden [in Spain], for example, I saw this huge plane tree, and the sunlight was moving through the leaves in such a way that I've never forgotten. This sort of thing is the basis of all our collections."
The result is a series of ethereal pieces that recall the natural world: handbags that mimic the bubbles Fang saw floating through the ocean, and textiles inspired by the way the light is refracted through leaves.
"All the most beautiful things are in nature; the best I can do is try to capture some of it," she says.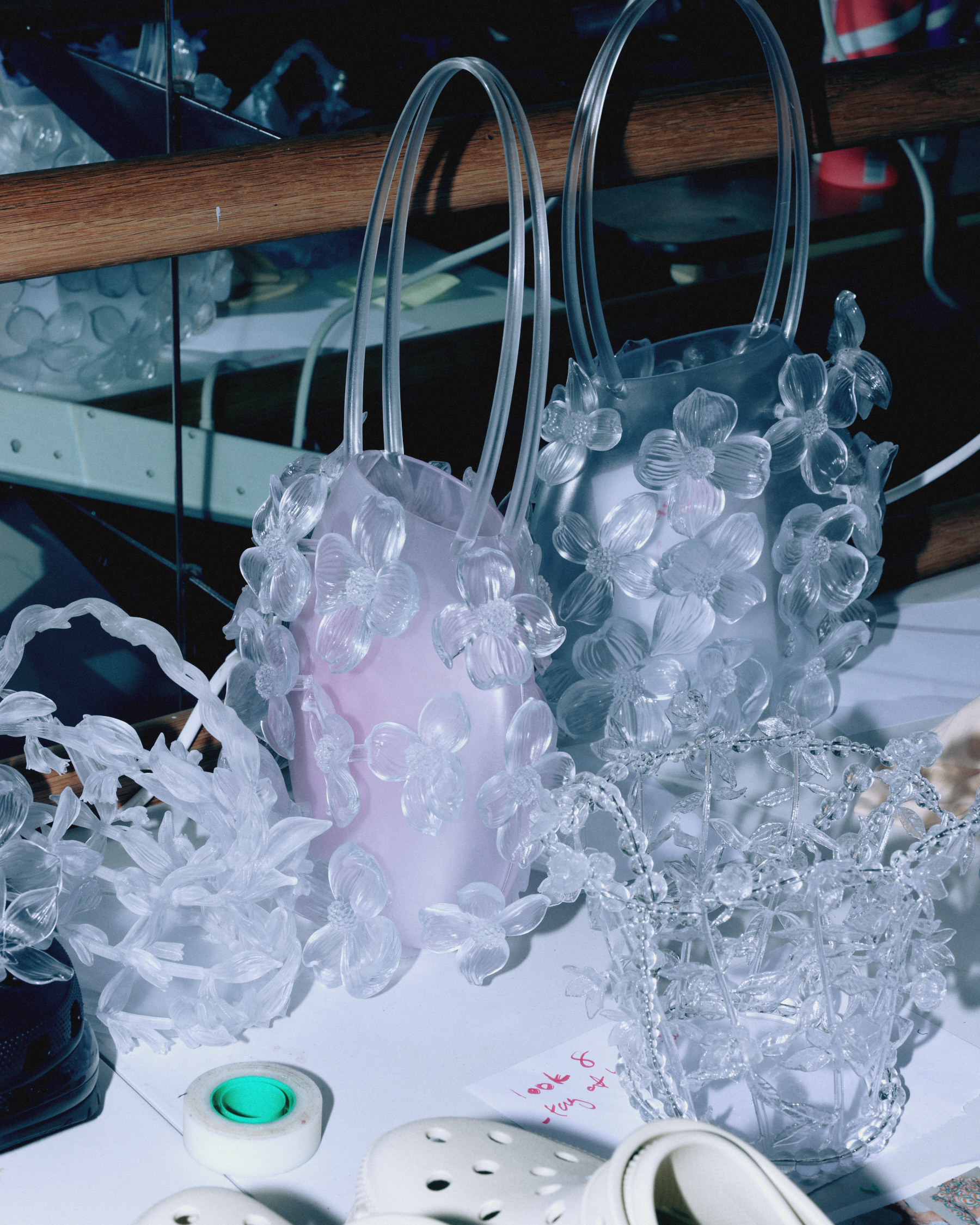 Of course, someone with this sort of connection to the planet would naturally make sure her collections were
sustainable
– and Fang, who is acutely aware of how polluting the fashion industry is, has always put as much emphasis on waste reduction as craftsmanship.
She does this in a variety of ways, from making clothes using leftover materials from previous collections to only working with sustainable fabrics and never making more than is needed.
A graduate of London's prestigious Central Saint Martins art school, Fang worked for brands including
Stella McCartney
and Celine before launching her own label in 2017, and today is perhaps best known for a technique she describes as air-weaving.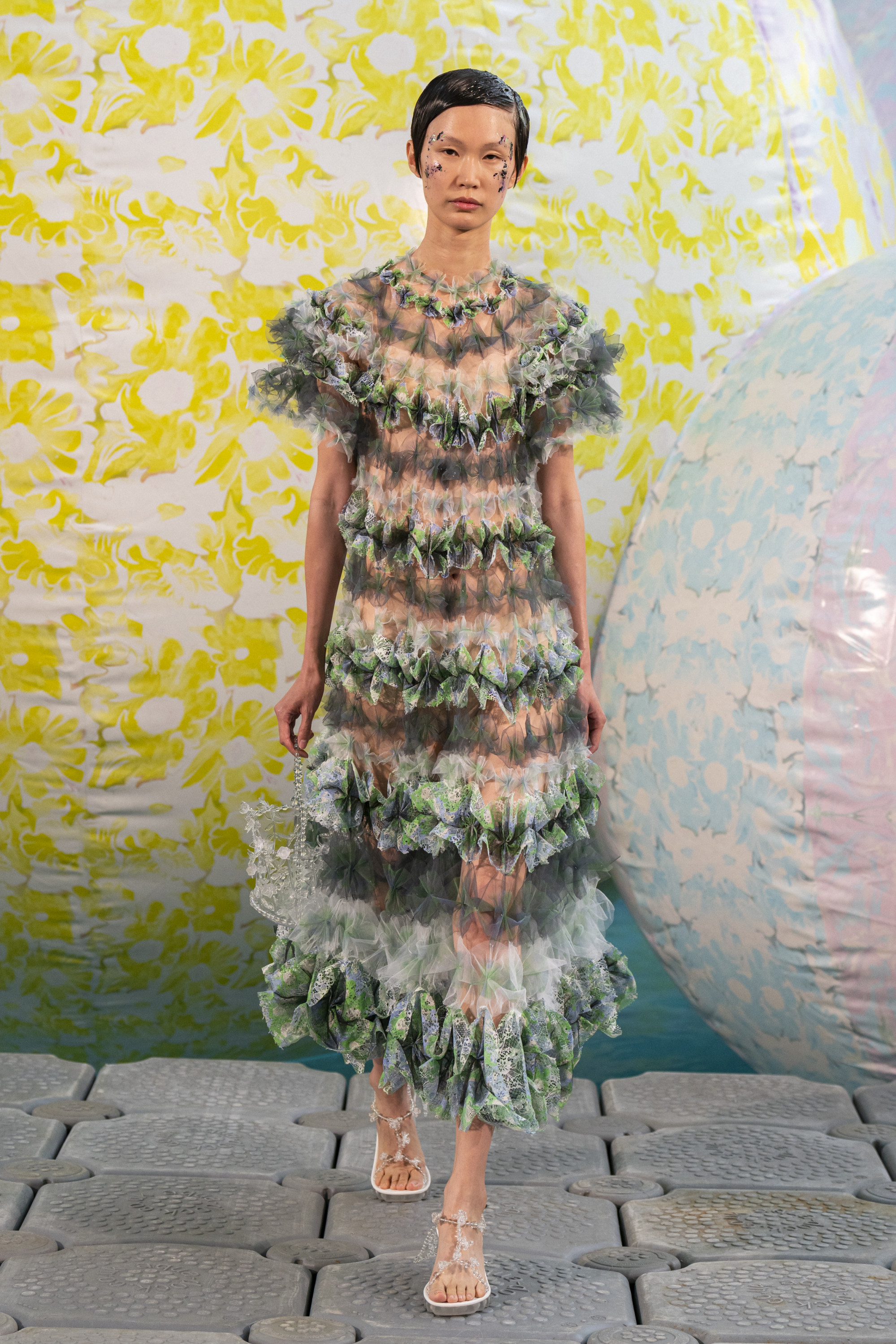 This is an entirely innovative form of design that allows a garment to mould itself to and even transform according to the wearer's body shape, size and gestures – making her clothes remarkably democratic and able to fit people of all sizes and ages.
"I wanted to create a fabric that mimicked this by having a life of its own; rather than being static, it can shift from 2D to 3D depending on who is wearing it, and can even change colour according to how the light hits it," she says.
"The aim was to create silhouettes with an ever-changing shape according to the wearer's body shape, size and gestures."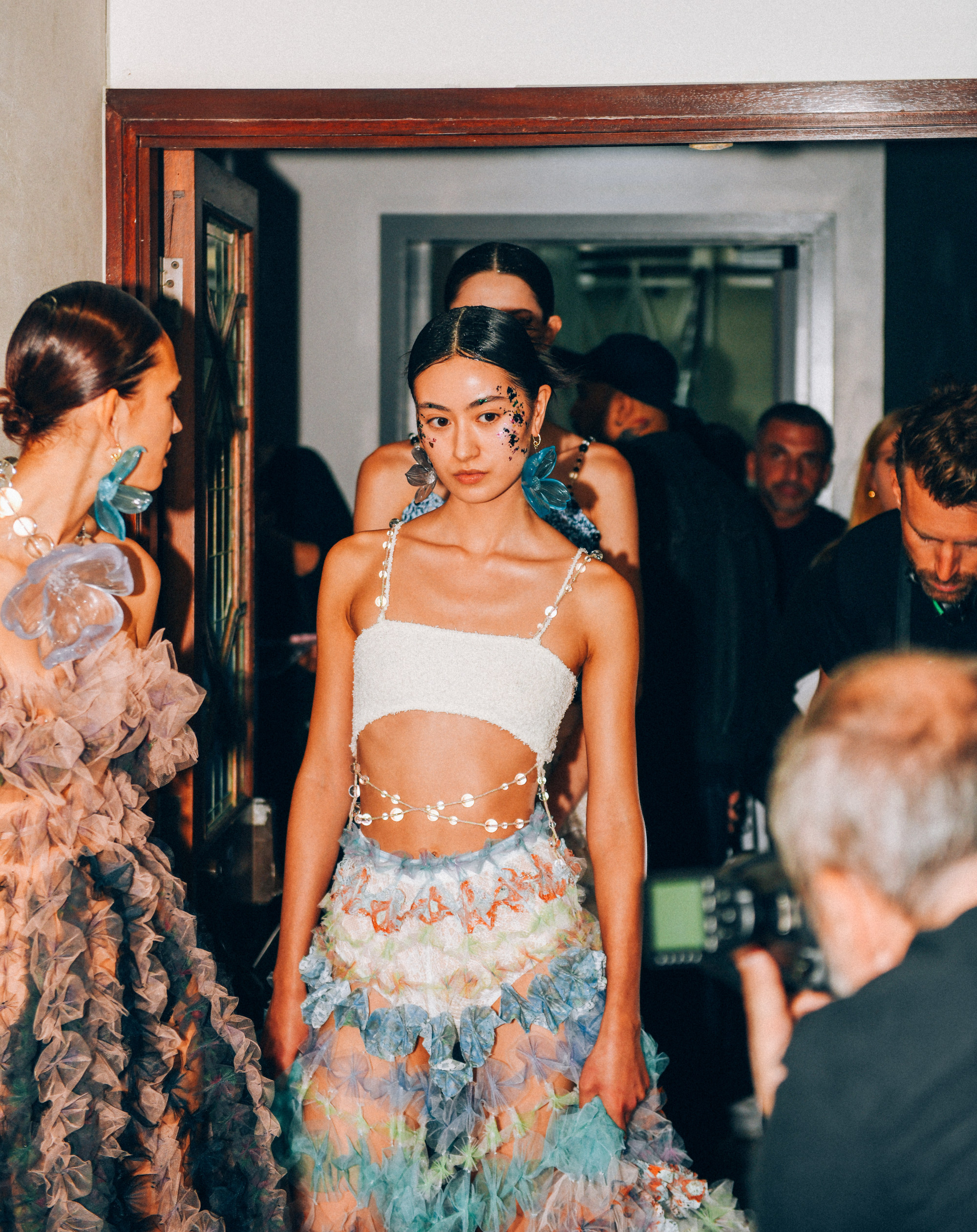 This air-weaving technique saw Fang shortlisted for the LVMH Prize in 2019, and elevated her bags to cult favourites that are now stocked at high-end British department store Selfridges and online fashion outlet Net-a-Porter.
Fang's collections are mostly designed and made in Shanghai, but she herself is based in London.
The British capital is home now, and she describes it as "a wonderful place to live – very creative with a nice balance of speed and culture".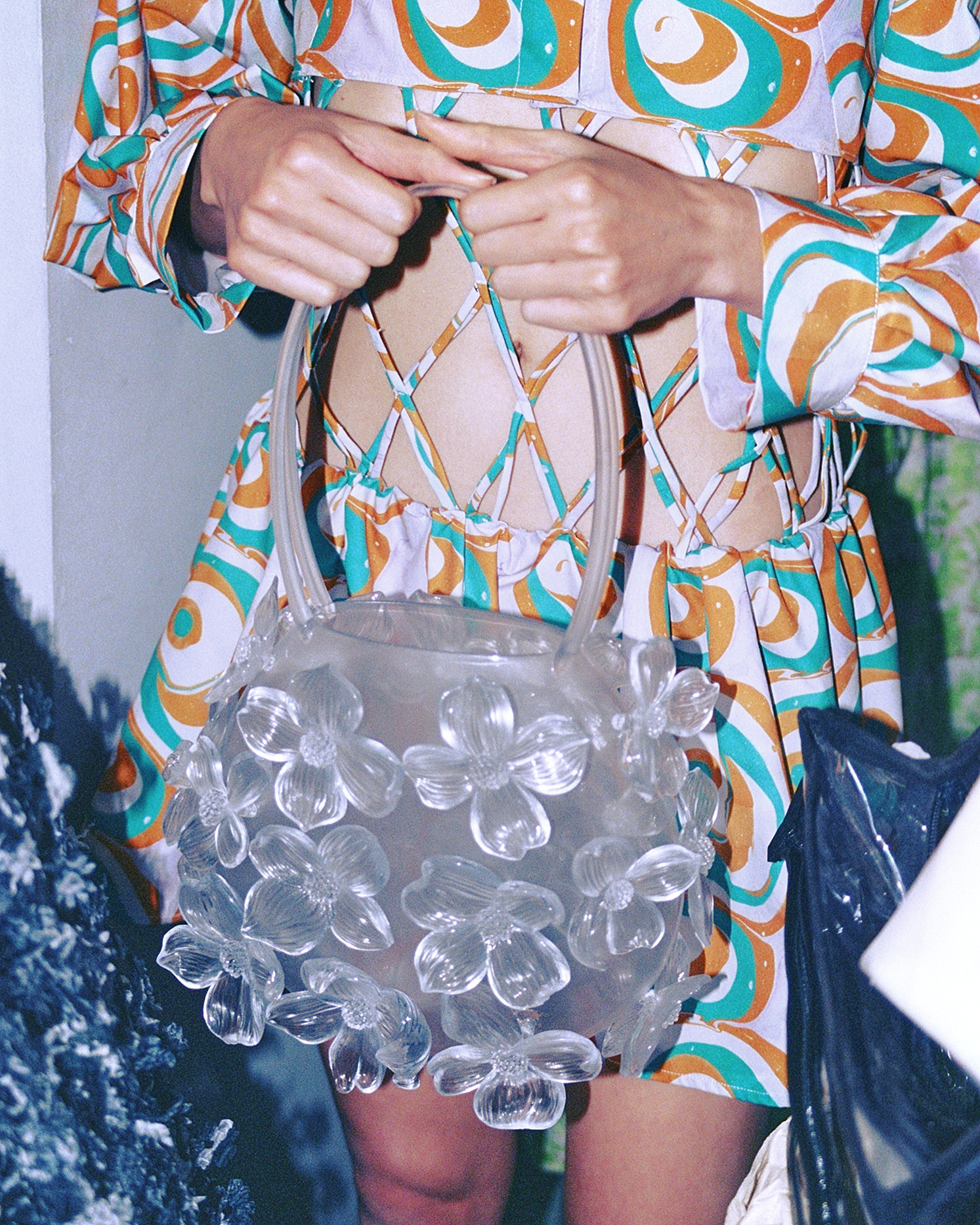 Her desire to travel, however, has not abated, and in mid-2019 she went to
Tibet
.
The people she met and photographed there helped inspire the pieces she would later design during the coronavirus pandemic.
"It all happened somewhat by chance," she says. "I wanted to go somewhere natural and always wanted to work with Tibetans. We went in August, a period when everyone has weddings in Tibet and they were all outside and so welcoming.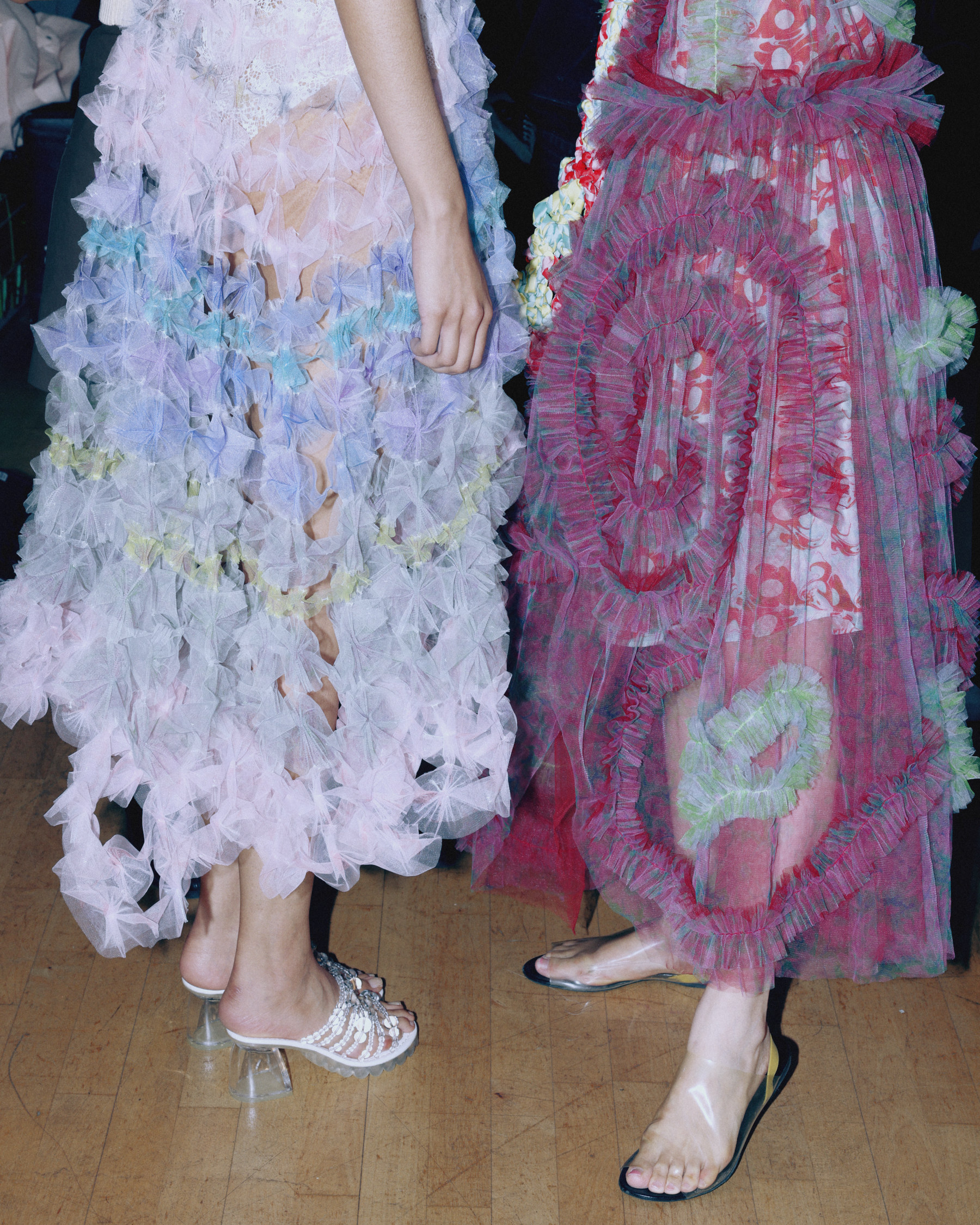 "There are these incredibly beautiful mountainous backdrops to normal life – I found it very moving."
Fang was inspired by the colours in their clothes, as well as by the trapped bubbles and ice patterns she saw in frozen lakes while visiting western China in January 2020.
While confined during the pandemic – which she spent in Shanghai with her family – she used these memories to create colourful marbled fabrics, which she paired with airy, breathable materials like lace and tulle at her London Fashion Week show last September.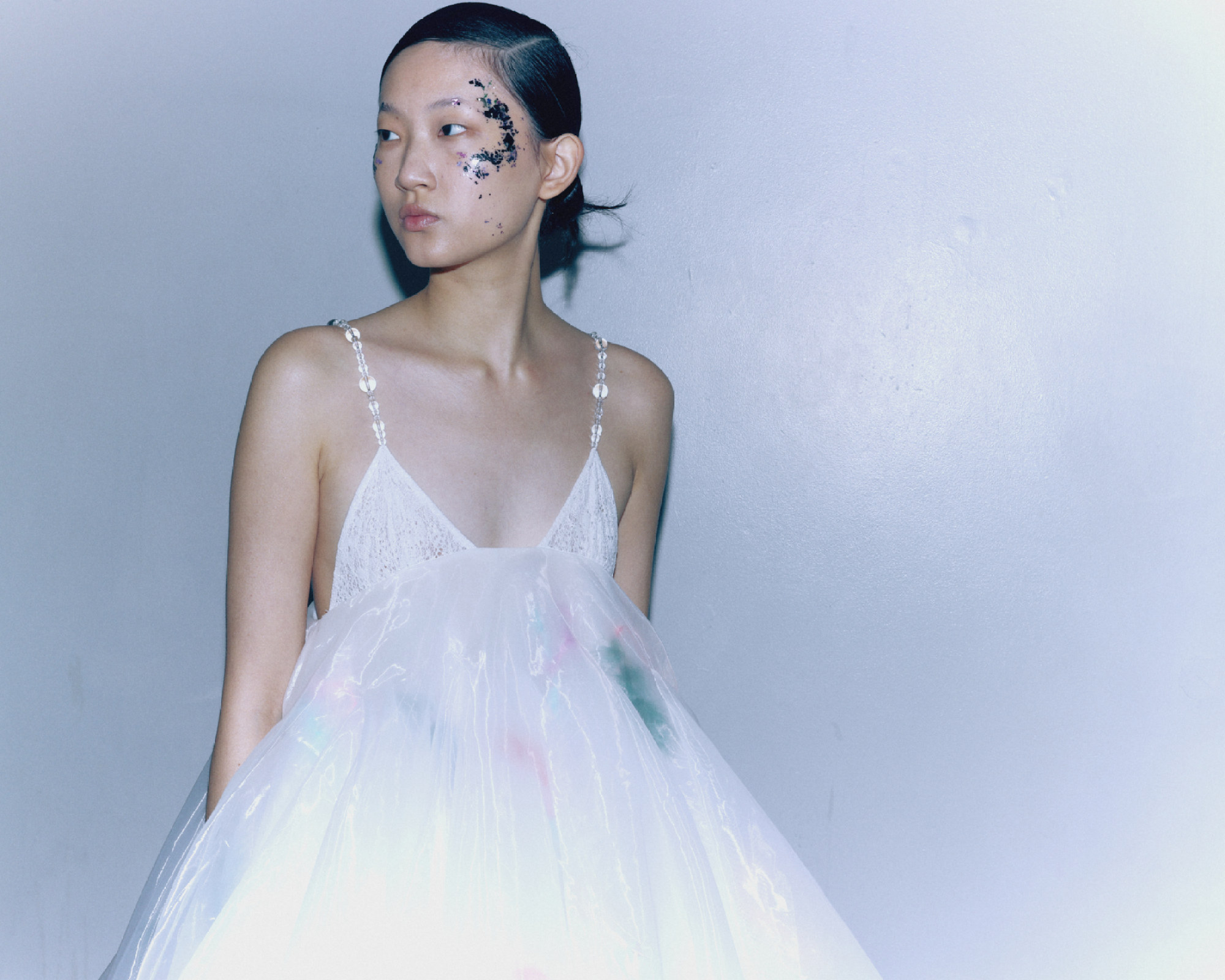 The collection, which garnered huge critical acclaim, was fitting: in spite of her success, the designer continues to adapt while staying true to her natural influences.
"When marble is on water, you can't control it," she says. "You go with the flow – and that's beautiful to me."