Fashion
Get more with myNEWS
A personalised news feed of stories that matter to you
Learn more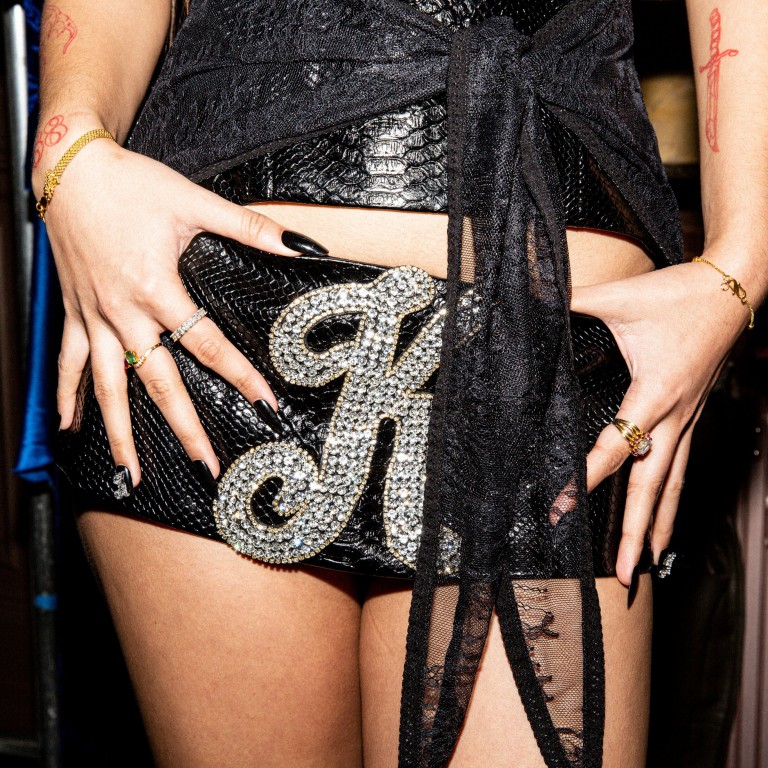 Worn by SZA and Dua Lipa, Chinese-American designer Kim Shui says she's challenging Western society's 'narrow perceptions of what it means to be Chinese'
Mixing Western sentiments and Eastern components, Kim Shui doesn't hold back with her unapologetically feminine and daringly maximalist looks
She says that growing up as a minority in Italy where nobody looked like her taught her to truly embrace the beauty of her Chinese heritage
Worn by the likes of Bella Hadid, Kiko Mizuhara, Blackpink's Lisa, Dua Lipa and SZA, there's something about the New York-based womenswear label Kim Shui that makes it stand out.
Whether it is the unapologetically feminine and daringly maximalist looks, or the sultry silhouettes with East Asian influences, one thing's for certain – its founder and creative director's multicultural background has given her a certain je ne sais quoi unlike anything else in the fashion world.
During February's New York Fashion Week, Kim Shui's autumn/winter 2023 runway show featured alluring yet striking gems of diverse materials, such as a beige vegan snakeskin jacket with wine-red faux fur trimmings, and a pair of royal blue lace-up trousers in bamboo print, styled with a blue hooded fur and snakeskin jacket.
Alongside were different styles of cut-out slip dresses and see-through lace jumpsuits in brown and pink.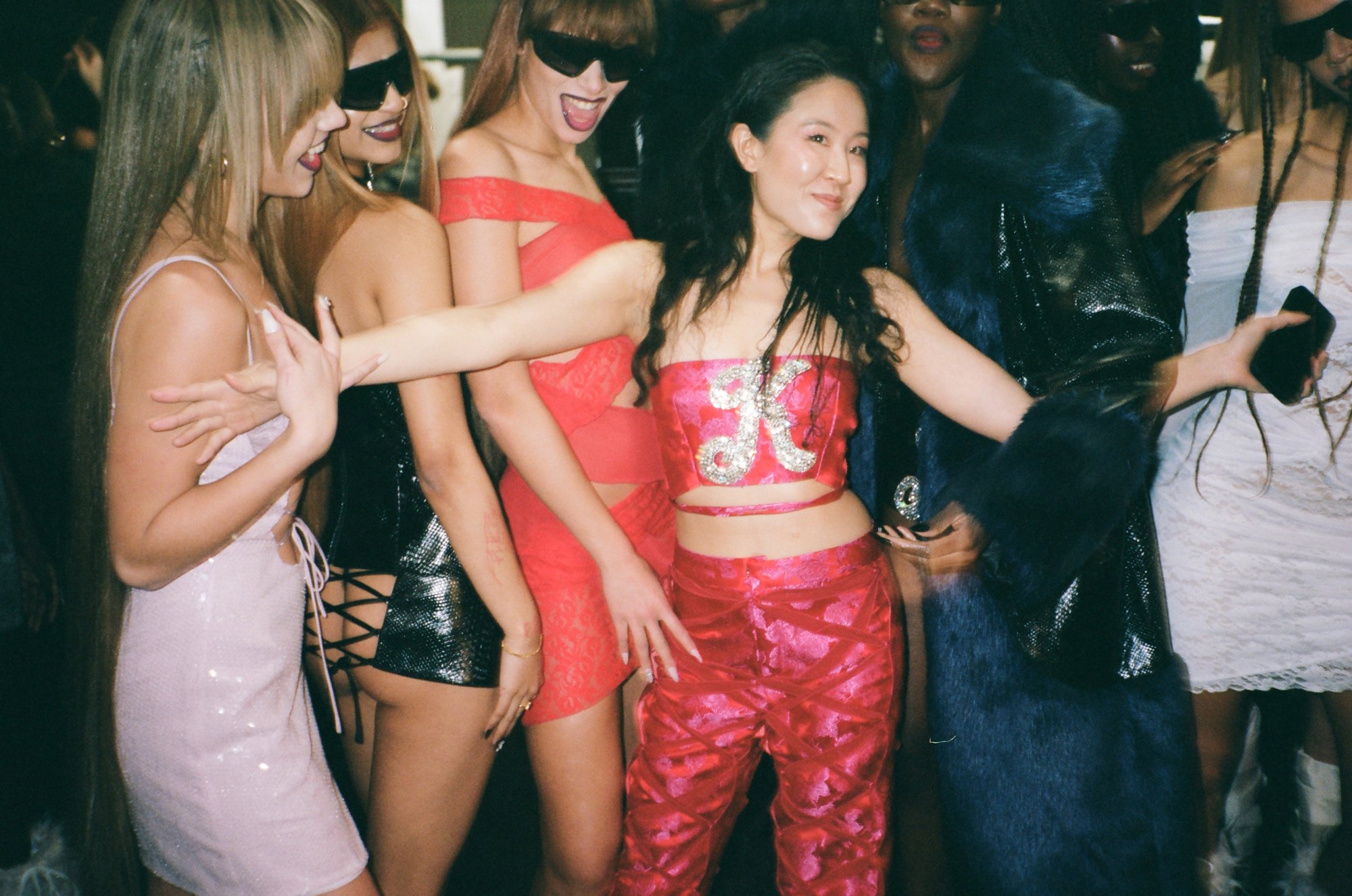 Born in the US and raised in Italy by a mother from China's capital Beijing and a father from China's Sichuan province, Kim Shui cites her upbringing as the reason she enjoys mixing and collaging different elements.
"My dad came to the US with no more than a suitcase and 100 dollars in his pocket to study economics on a PhD scholarship at [the North Carolina State University]," she says from her New York City studio.
Shui was born in North Carolina while her parents were studying, and moved to Rome for her father's first job when she was three.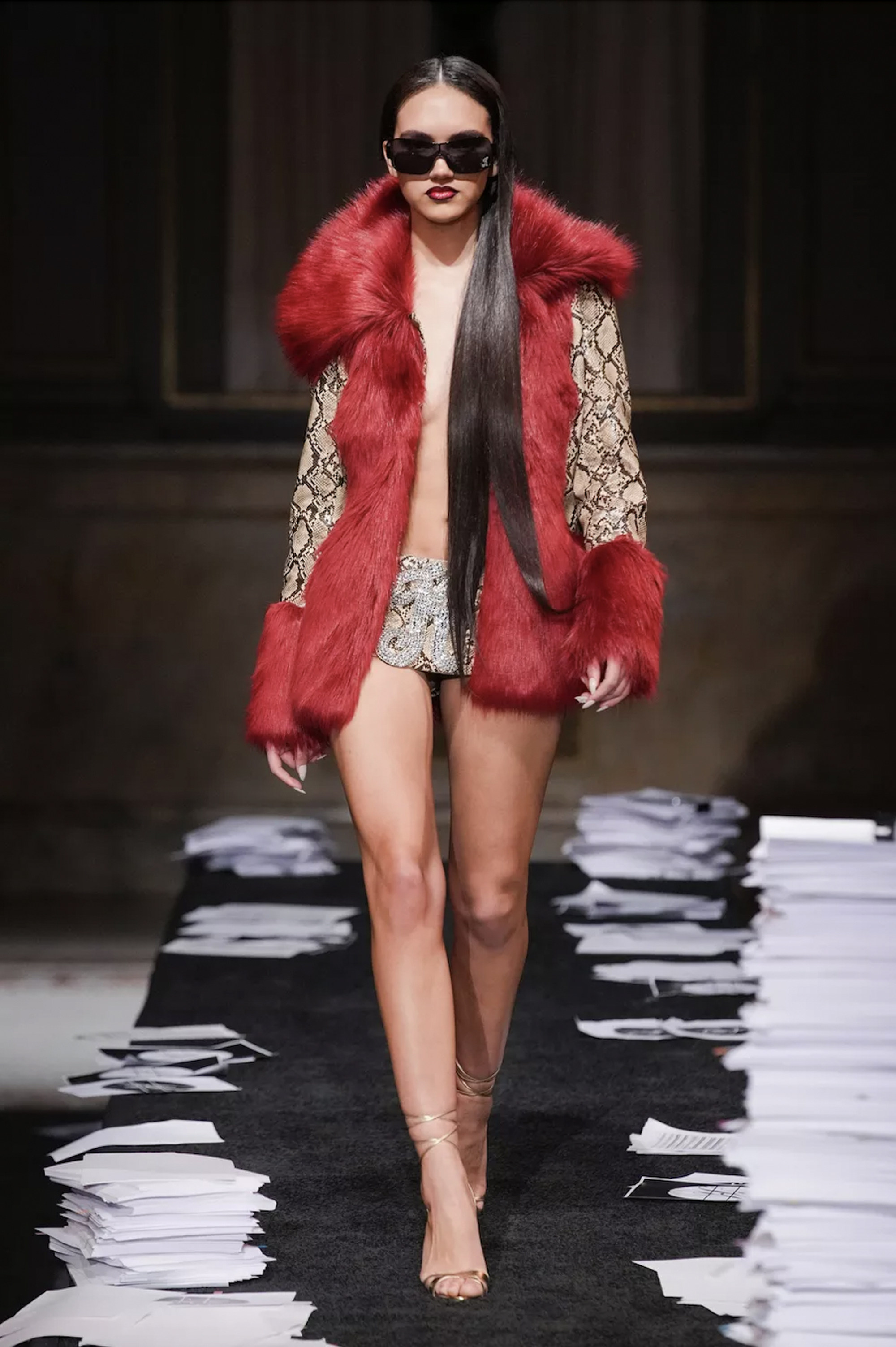 For the Chinese-American designer, growing up in the south of Rome was interesting, to say the least. At home, she lived with Chinese values and traditions; outside the house, she was surrounded by Italian as well as American cultural norms and customs.
Meanwhile, her family were some of the only East Asian faces in the community.
"I think you're expected to adapt and mesh into the culture when you're growing up in a country like Italy, but I looked so different that there was no way to 'blend'," she says.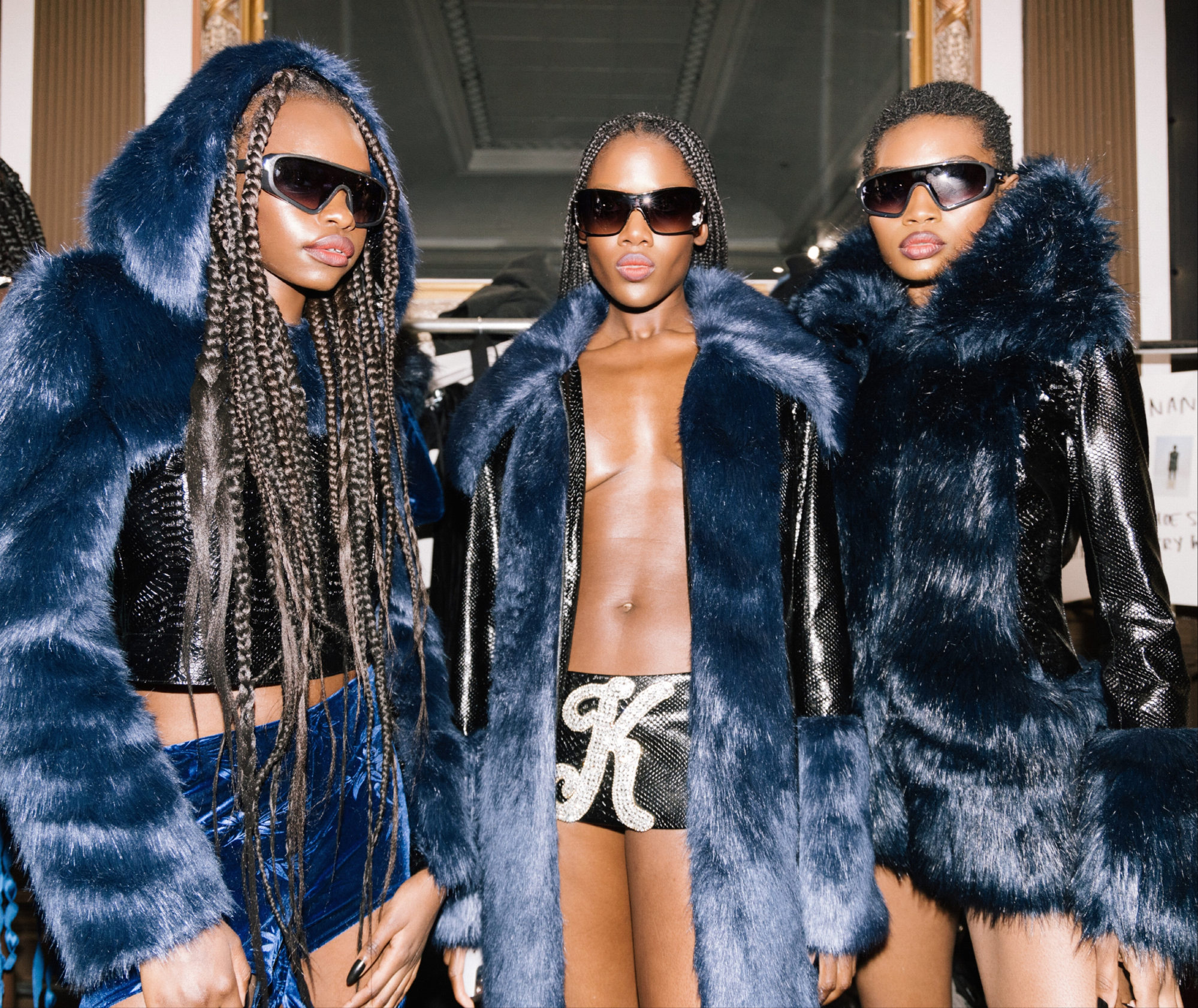 She adds that growing up as a minority in a community where nobody looked like her taught her to truly embrace the beauty of her Chinese heritage.
She is grateful for her experience, which gave her an alternative viewpoint: "I'm an American designer, but growing up in Europe opened my eyes in a different way."
Now Shui celebrates standing out with her unique visual identity, which is a big mishmash of Western sentiments and Eastern components.
Aside from staying on top of the latest trends and "it" styles in American pop culture, she incorporates traditional Chinese features into her collections to showcase the diversity and richness of Chinese culture.
In doing so, she challenges Western society's "narrow perceptions of what it means to be Chinese", she says.
However, becoming a fashion designer wasn't always her plan. After living for 15 years in Italy, Shui went back to North Carolina to double major in economics and French at Duke University (she speaks four languages fluently: English, Mandarin, Italian and French).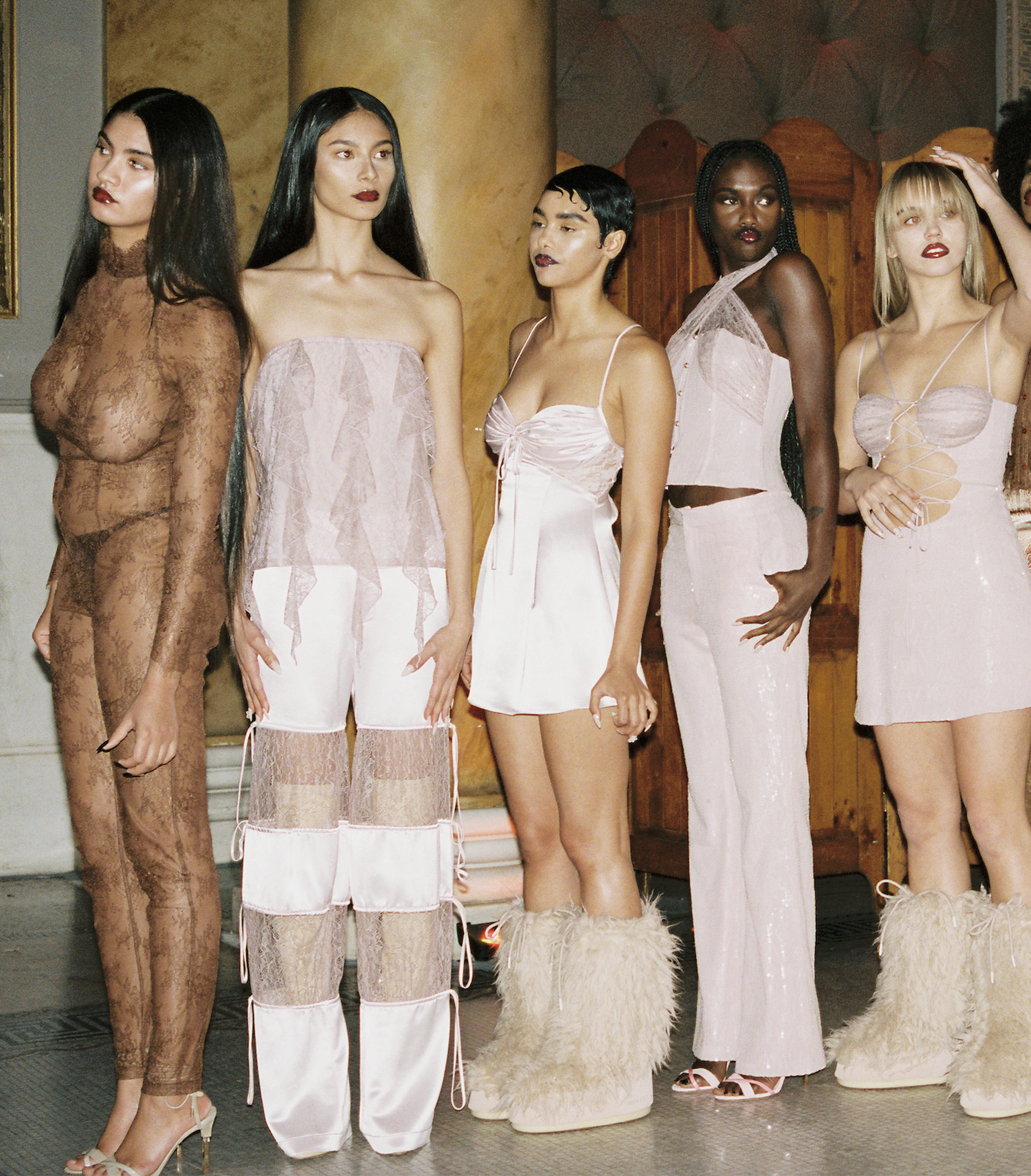 Many of her classmates ended up working at companies like Goldman Sachs or Deutsche Bank, which was the expected trajectory after graduation – to get a high-paying job with a six-figure salary.
After trying her hand at finance for about a year in New York, Shui realised it was simply "not my energy" and decided that fashion was truly what she wanted to pursue.
"I was definitely the outlier. Everyone was saying things like 'what a waste', 'what's the point of going to Duke if you're just gonna go into fashion' and 'fashion's not gonna pay'. It was a bold move on my part," Shui says.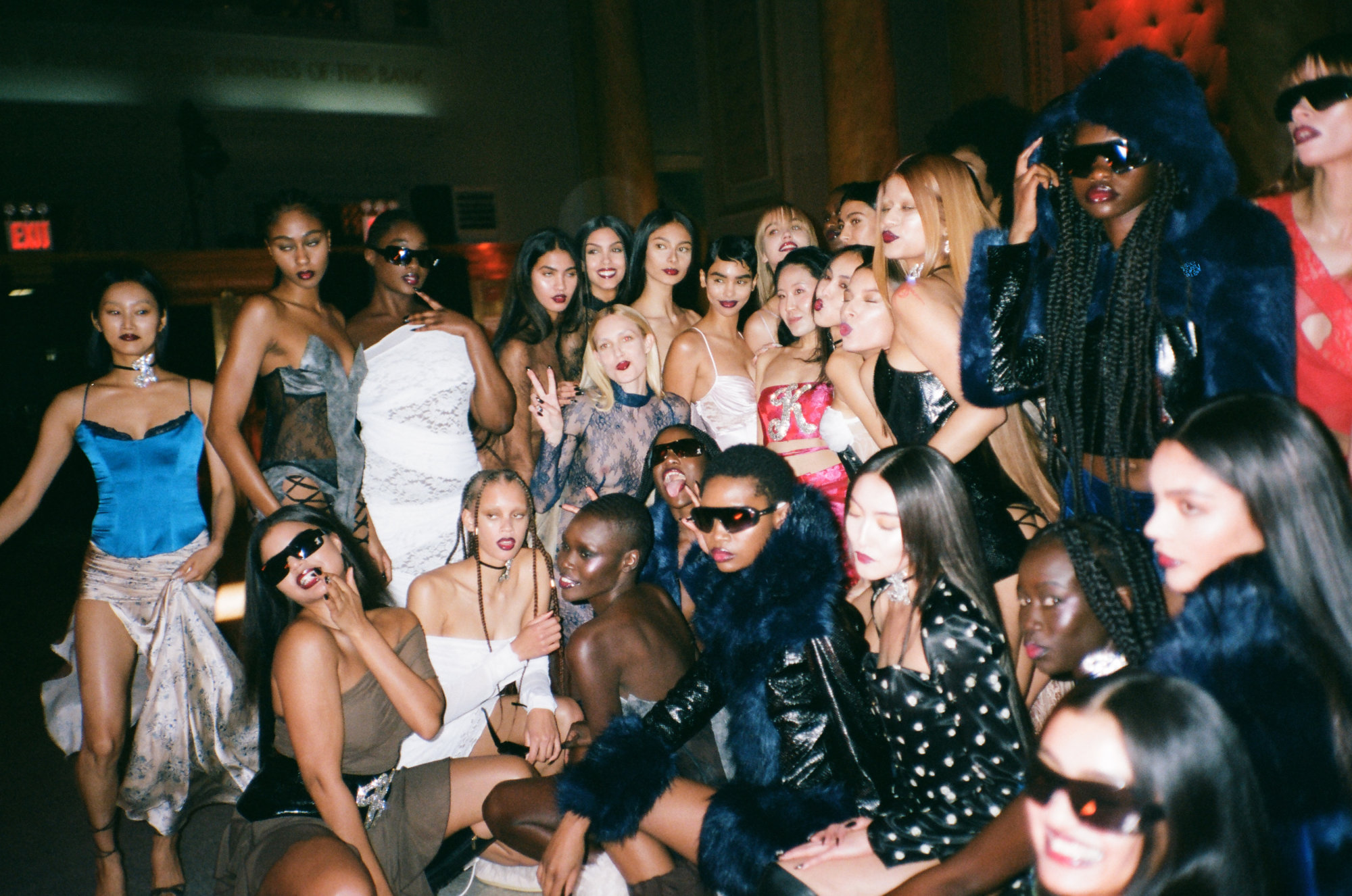 Nevertheless, she persisted. Despite being an initial "outsider" in fashion, to study the craft she went back to Europe and lived for a year and a half in London doing a diploma course at one of the city's most prestigious art and design schools, Central Saint Martins.
In 2016 she moved to New York City, working as a pattern cutter under Christian Siriano, and took classes at the Parsons School of Design, all the while setting up her eponymous label.
"I didn't start the brand with any financial backing, which can be tough to get things rolling. I had to learn a lot of things the hard way."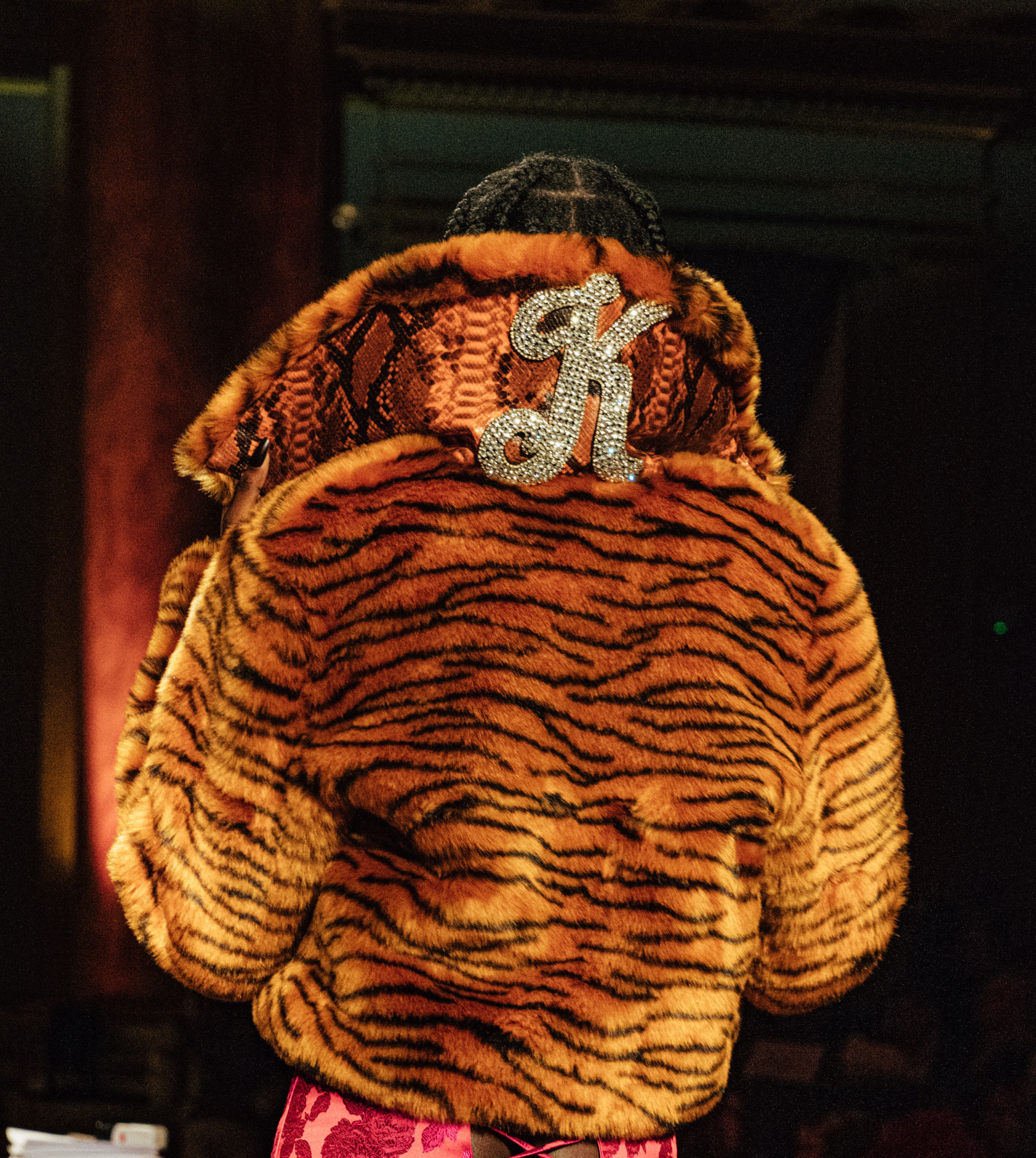 But Shui's economics education had not been for naught and she believes it has helped her with the business aspect of running a brand.
She says she is sensitive and in tune with both her and other people's emotions but that she also has a logical side "where I keep reminding myself not to have the feelings take over."
Sometimes, she would ask her old friends from university for start-up advice or just to have an outsider's perspective to avoid her collections being "purely 'insulated' fashion".
Similar to her upbringing as an ethnic minority in Italy, her educational background and experience have made her a more well-balanced fashion designer.
From brocade bustiers to backless qipao gowns and paillette mini dresses, the Kim Shui signature revolves around womanhood, with incredibly delicate silhouettes and dominatingly in-your-face aesthetics.
The designer's looks have graced fashion editorials, Hollywood award shows and, of course, the Instagram feeds of celebrities and stylists.
"The brand has always celebrated women and the female form, but for [the autumn/winter 2023] season, I was focused on issues such as women's agency, safety and their freedom to express themselves," Shui says.
The theme came about in response to key issues that are going on in the world right now.
"Debates around abortion rights are continuously going on in the US and people in Iran are being jailed for showing their hair. As a brand [honouring] women, femininity and the female body, it would feel almost inappropriate to not say anything."
In addition to women's rights, race and ethnicity are other social issues that concern Shui.
"There isn't enough East Asian representation in American media, arts and entertainment. I would love to see more. We should be striving for more positive and nuanced representations of East Asian cultures in American pop culture and fashion."
With her label's viral popularity, it seems like the latter is something she is helping make happen.
Perhaps that's why the Big Apple has a special place in her heart compared with the other Western cities that Shui has lived in, such as Rome, London and Paris (she spent about a half-year in Paris studying abroad as a French major).
Among the "Big Four" fashion weeks that also include London, Milan and Paris, New York is the place that took her in and gave her an opportunity.
"For me, NYC is the capital. The community and energy here are like none other. It is the most diverse and accepting of new talent."
When we turn to the topic of her Chinese heritage, Shui becomes nostalgic.
"I used to go back twice a year [before the Covid-19 pandemic]. I love Beijing; my family's from the Fengtai district, so I have many fond memories there. I travelled to Guangzhou a lot for work, too."
She remembers Hong Kong as "fun and energetic" and looks forward to visiting soon.