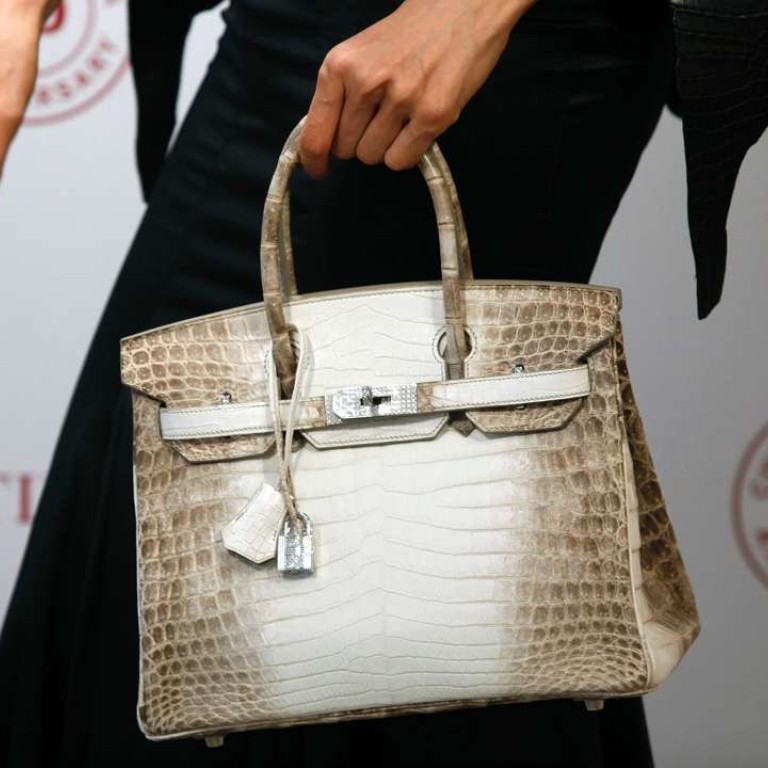 Hermes Birkin handbag auctioned for world record HK$2.33m in Hong Kong
Rare, diamond-encrusted matte white version of the iconic bag was sold by a private Asian collector
A diamond-encrusted Hermes Birkin bag has sold at auction in Hong Kong for more than HK$2.33 million, making it the most expensive handbag ever sold.
Described as a piece of "fashion history" by auction house Christie's, the matte white Diamond Himalaya Niloticus crocodile diamond Birkin 30 with 18k white gold and diamond hardware, was sold by a private Asian collector. Nothing is known about the buyer other than the fact he or she is from Asia.
"The diamond pieces created by Hermes are exceptional, but none are nearly as iconic as the Himalaya," Christie's said. "It is believed that only one or two of the Diamond Himalayas are
produced each year, globally, making it one of the lowest production runs for handbags."
Christie's said the crocodile skins were dyed to give the handbag a white centre and ash grey edges to resemble the snow-capped peaks of the Himalayan mountains.
The crocodile-skin Birkin is a celebrity it bag - Catherine Zeta-Jones, Katie Holmes, Lady Gaga, Kim Kardashian and J-Lo have all been photographed with one on their arm.
The bag was designed for Birkin in 1984 after a chance meeting between the singer and actress and the then president of Hermes, Jean-Louis Dumas. A new mother at the time, she complained she could not find a bag that was both elegant and practical.