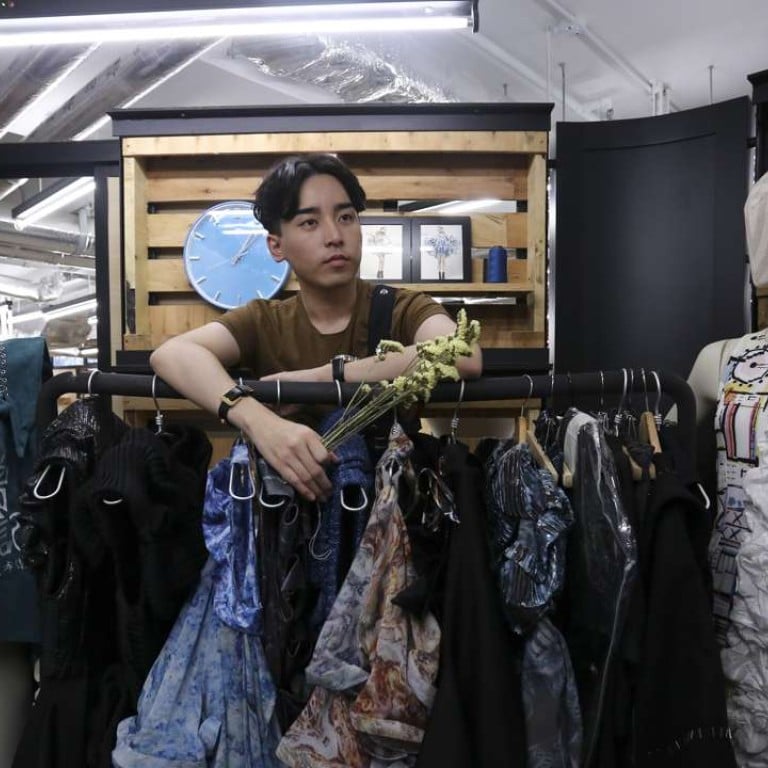 Five places to shop for ethical fashion in Hong Kong, and why you should
The fast-fashion industry and throwaway shopping culture have an enormous impact on the environment. Meet some of the Hong Kong fashion designers and retailers helping you reduce your carbon footprint
You've traced the precise organic path of your chicken quinoa beetroot salad, your carbon footprint is completely in check (not likely with all those monthly flights some are used to taking in Hong Kong) – but you might have forgotten about something closer: the clothes on your back. The proliferation of fast fashion, and throwaway shopping cultures like we have in Hong Kong, are a big reason why the clothing industry is, according to some, the second largest polluter in the world – beaten only by oil. So buying sustainable fashion matters.
Ask yourself where the clothes you buy come from, which companies are making them and how ethical they are. More to the point, find out who's put ethical fashion into practice in Hong Kong.
Designers, labels and retailers have implemented policies on sustainabililty, upcycling, zero waste and end-of-roll production to ensure your wardrobe starts to match your principled Facebook status updates. These are some of the people helping Hongkongers change their clothes shopping habits for the better.
Angus Tsui
For most, the words "ethical" or "sustainable" combined with "fashion" often call to mind frustrating hippie-wear that while obviously well-intentioned, is nonetheless as horrendous as looks go: hemp sweaters, fishermen pants, that sort of thing. But a new breed of eco-friendly luxury designers are getting up to speed with avoiding environmental waste, and one of the most promising in the Hong Kong scene is young upstart Angus Tsui.
As a graduate of the Hong Kong Design Institute, Tsui aims to combine the haute couture looks of the world runways, with sustainable methods. In his short time in the fashion world, he has already put together six different chic collections, based around such themes as "Xenomorph", "Elements" and "Somewhere in Time". The looks are ever-changing but highly creative, and best of all, they're available at all Cocktail Select stores in Hong Kong.
Cocktail Select, G10-11 Leighton Centre, Causeway Bay, tel: 2907 4388; angustsui.com
Classics Anew PO
Ethical fashion brands are a dime a dozen, we'll be the first to admit, and while their apparel might come from sustainable sources, their looks end up being slightly soulless. That's not the case with Classics Anew, founded by up-and-coming designer Janko Lam. Lam first came to prominence by contributing to Esprit's 2012 Recycled Collection. Now her own label is making waves.
The brand fuses upcycled elements of cotton, linen, denim and silk into a fascinating hybrid of classic Chinese craftsmanship and contemporary Western styles. The result? Chic, sleek, predominantly monochromatic pieces that pay tribute to the past. They're as easily worn to the office as on a night out, and the brand is part of the Three Artisans store at PMQ, giving it the additional bonus of ease of access.
Three Artisans, Shop H407, PMQ, 35 Aberdeen Street, Central, tel: 2369 0618; classicsanew.com
Inspired
Google "sustainable fashion" and hundreds of links reveal the myriad of companies that are either dedicated to ethically sourcing the right kind of fashion, or cashing in on an environmental trend. There are also accessories; all those little accoutrements that you can't help but buy on impulse at the fast-fashion checkout, or in that supposedly artisanal market while you're on holiday.
Inspired hopes to do exactly what it says on the label: inspire you to think outside the box when it comes to accessories, with a range of sustainably sourced bags, jewellery and beauty products available through its online e-tailer platform. Founder Kristine Nudds started the site after more than two decades spent working in PR alongside major ethically minded brands. She first launched corporate social responsibility company The Feel Good Business, and recently got right to the source with Inspired. Brands available in the online store include Smateria, Green People and Starfish Project, but expect plenty more as Hongkongers catch on.
inspired-collection.com
Alex Leau
Alex Leau is a Hong Kong-based designer and another graduate of the Design Institute. Although his brand is small (his clothes are available through his Facebook page) we find them quite conceptual, sophisticated and noteworthy. His collections regularly sell out season upon season and that's definitely in large part due to their ethical slant. He uses upcycling, zero-waste and end-of-roll textiles, but it's also because of his inimitable designs: bold, androgynous looks that combine an industrial edge with a sense of pure elegance.
facebook.com/hill.alexleau
A Boy Named Sue
A Boy Named Sue is a one-stop online shop that does all the legwork for you: a Hong Kong-based platform that kicked off in 2012, founders Samantha Wong and Tania Reinert-Shchelkanovtseva were former fashion bloggers bound by a dedication to challenging the environmental degradation caused by the capital-focused industry.
The result is a web-based eco-boutique that highlights some of the most stylish ethical designers around, with a strict adherence to what the duo dubs their "sustainability triangle": brands have to be either eco (promote environmental stewardship), social (focused on craftsmen) or local (Asia-based). Or more simply put, fit into their motto of "cool clothes with a conscience". It's translated incredibly well with the fashion-seeking public, and the site now counts emerging luxury labels such as Maska, Ace & Jig, Collective and Tricotage as part of their collective.
aboynamedsue.co