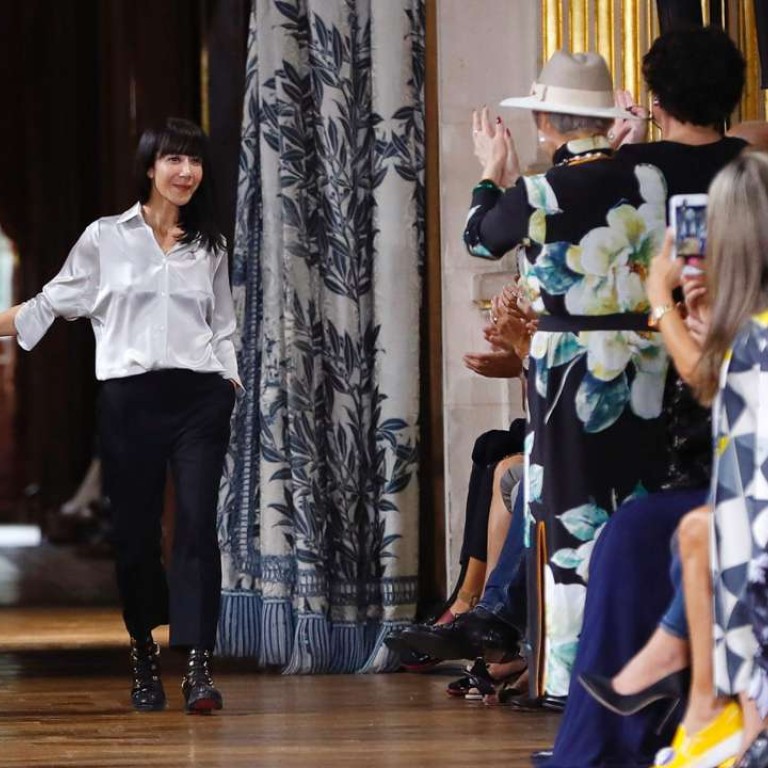 A year on, Lanvin's creative director Bouchra Jarrar says she needs unity to fix label's problems
The French designer, who closed her own haute couture label to focus on new role, says she knows what women want but success will depend on the whole Lanvin operation standing with her
More women than ever hold leading creative roles at Europe's biggest luxury fashion labels, including Christian Dior's Maria Grazia Chiuri and Bouchra Jarrar at Lanvin.
"It's wonderful to arrive at Lanvin as a woman because it's a woman's story," says Jarrar, who took over as Lanvin's artistic director for womenswear a year ago. "There was the founder Jeanne-Marie Lanvin, and there is the owner Madame Wang," she says, referring to Taiwanese billionaire and majority shareholder Shaw-Lan Wang.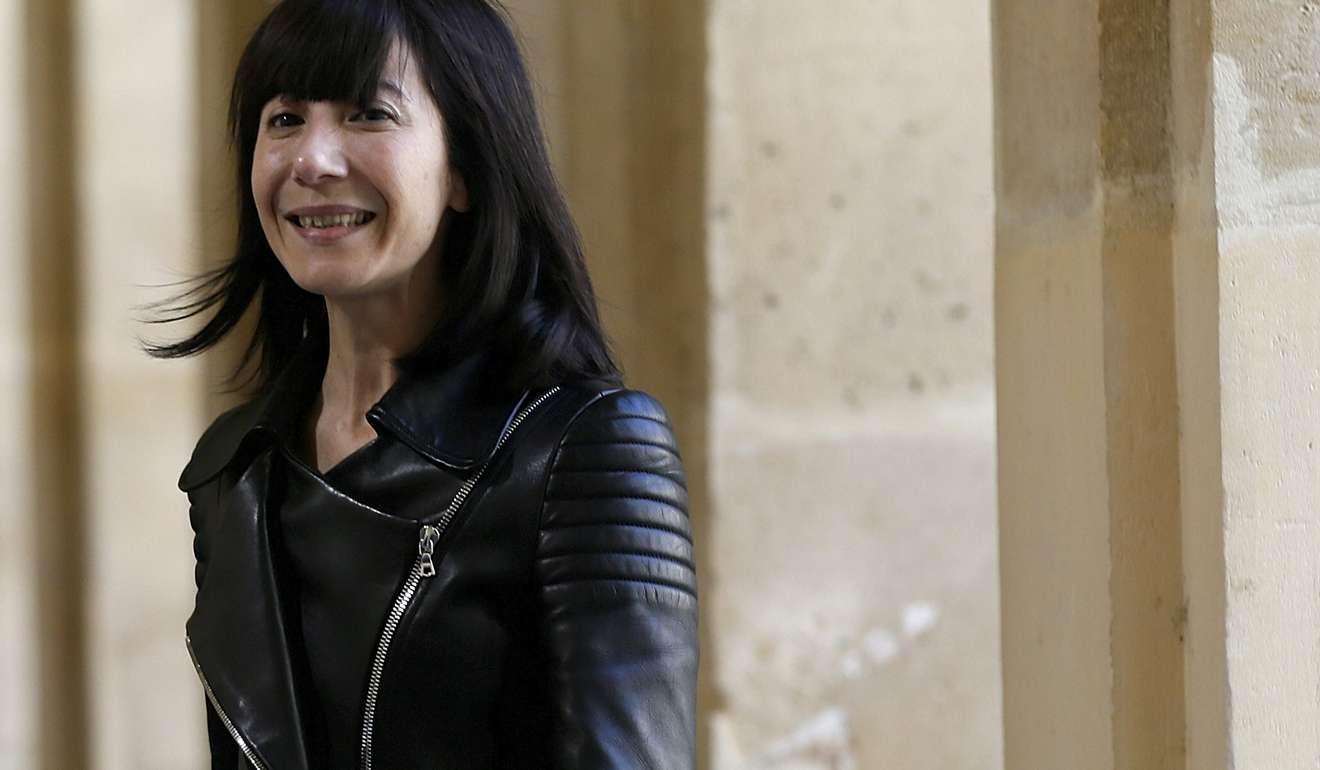 "And I arrive, as a designer wanting to make women trust themselves, giving them strength as well as softness. That's my mission."
Jarrar's latest collection in Paris featured frou-frou details on pure flowing dresses and sharply tailored suiting. Satin and silks wrapped around models in sensual gowns, some with Grecian-inspired draping. But in many cuts, silhouettes and sombre colours, Jarrar showed off a powerful discipline. Chunky furs, flashes of leather and the odd sexy sheer made for extravagant flourishes to predominantly white, black, cream and pink nude line-up.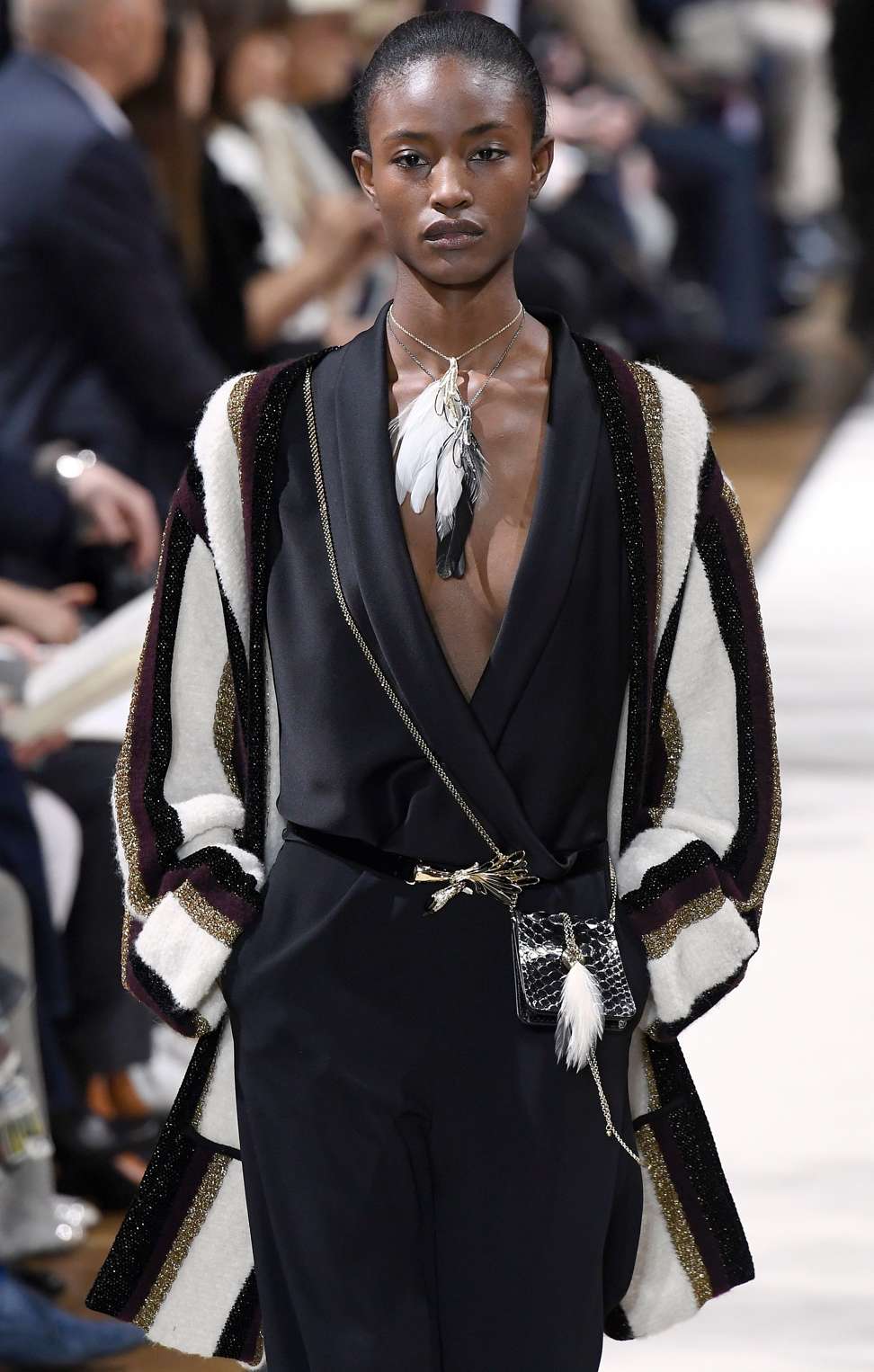 Founded in 1889, France's oldest house in operation was given new relevance during Alber Elbaz's 14 years at the helm. However, flagging sales and a public row between Elbaz and Wang culminated in the much-loved designer's exit from the label last year.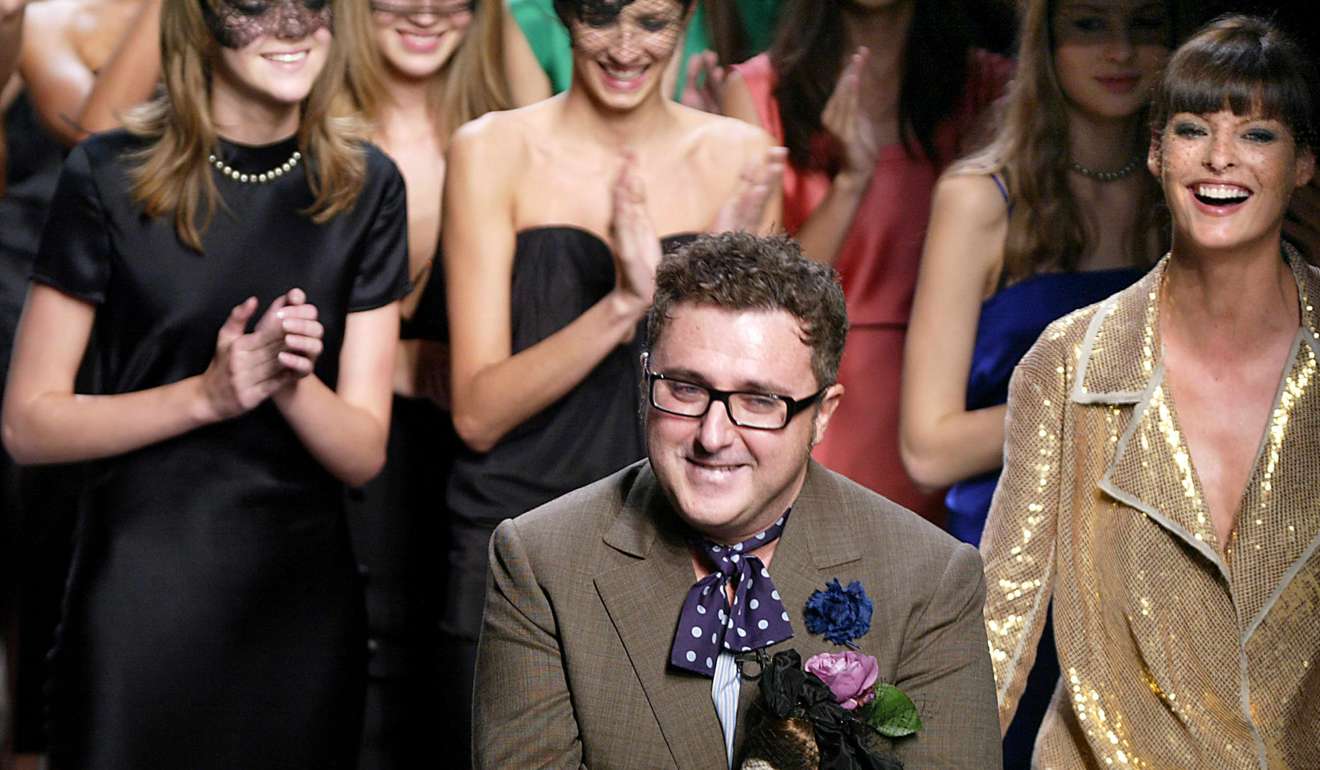 "Yes, I have pressure," says Jarrar when we meet in Paris. "I arrive at the end of the story that started a long time ago." An official French haute couturier since 2013, her first decision after starting at Lanvin was to close her own label.
"It was a real big choice in my life when Mrs Wang offered me the job to take over; and for me to think about it and finally say yes," says Jarrar. "I wanted to dedicate my whole self to Lanvin, to relaunch the maison and brand, so I shut my own label down.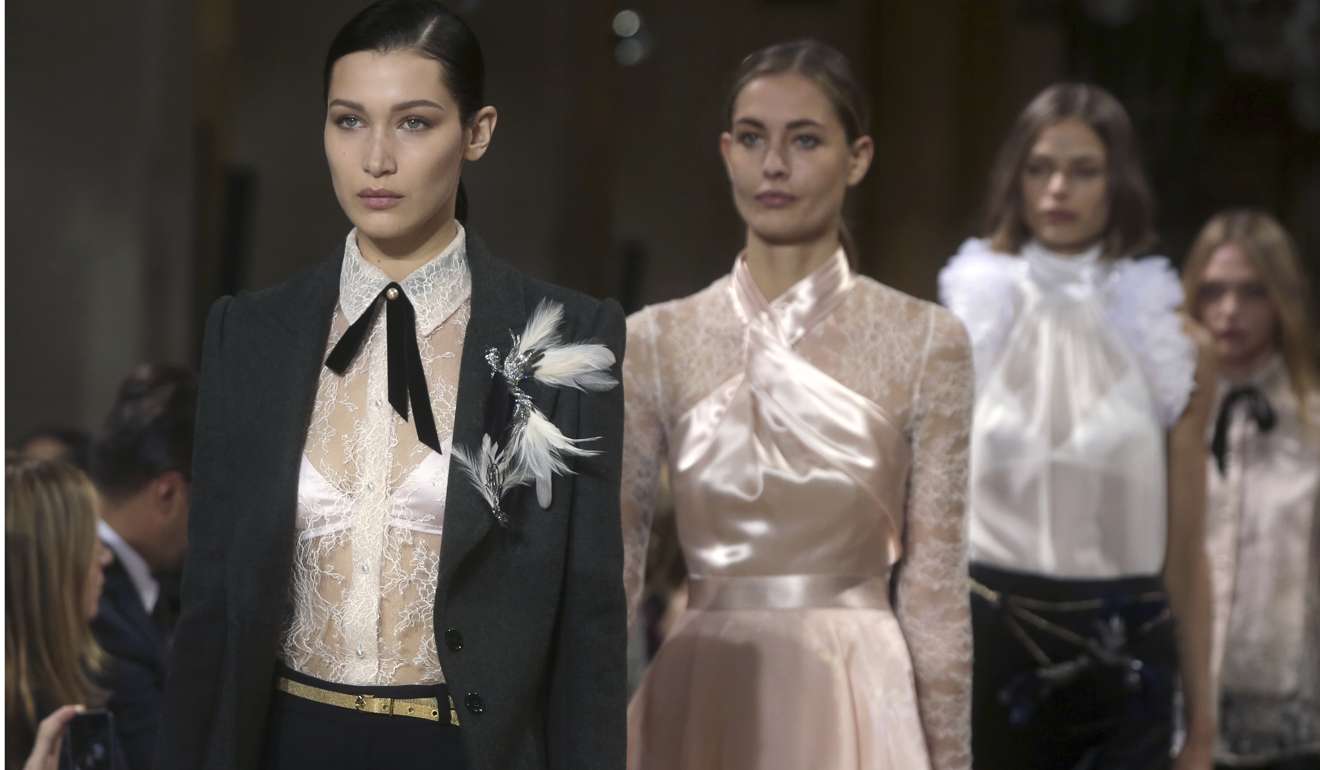 "Everything is happening with time, and depending on the shape of the house internally…I want to bring my expertise, creativity, technical know-how and pragmatism, but I have to exchange ideas with others who've been in the Lanvin house for some time."
Jarrar has a tough task. After Elbaz's departure, word emerged of disputes between Lanvin's design studio and upper management, cost-cutting measures and a possible studio revolt.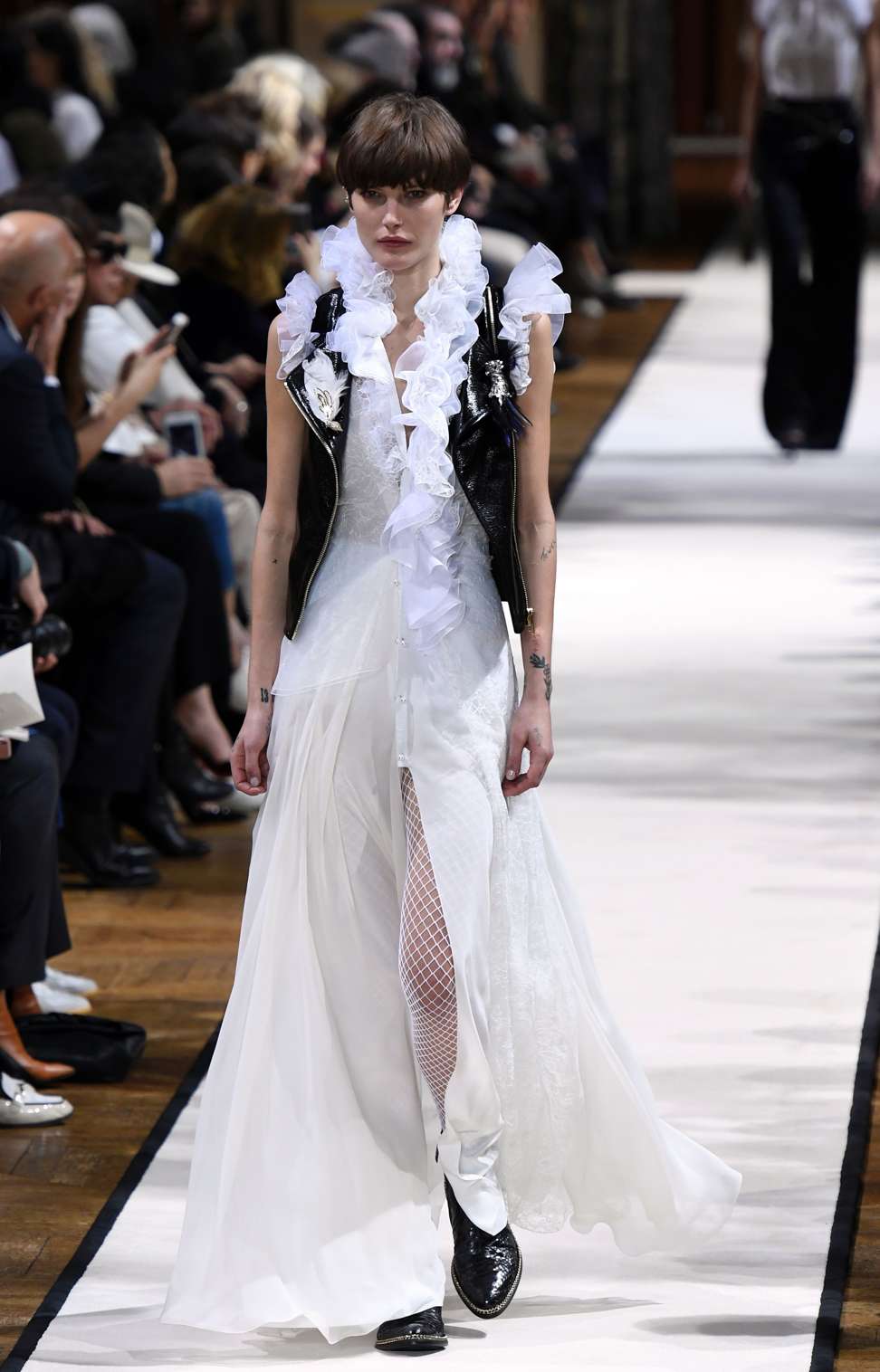 Whereas Elbaz's focus at Lanvin was feminine evening wear, Jarrar is known for her minimalist look, masterful cutting and polished day wear. She showed off a practical elegance. Sophisticated sensuality reigned in her spring-summer 2017 Lanvin debut – luscious feathers, tuxedo-inspired black, whites and ivories, and slinky outfits that transition between day and evening.
"I want to work for the femininity, sensuality, and the strength of women – but also showing the gentle, soft tender side and a very agreeable attitude and positive mood," Jarrar says. "I know what women want. We know what we feel good in. The clothes should be impeccable and comfortable, whether it's daytime or evening fashion."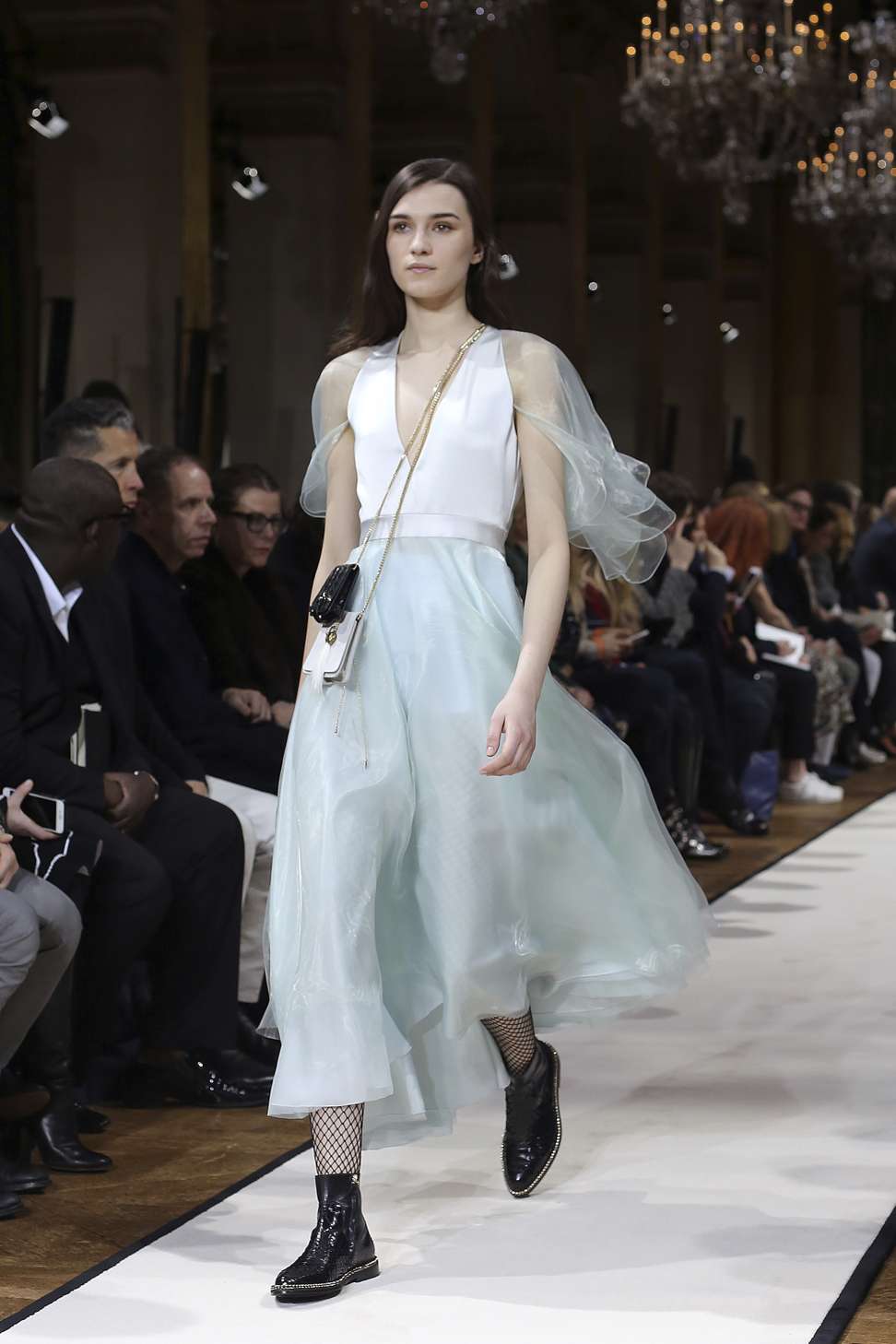 Jarrar brings plenty of experience: she worked at Balenciaga under Nicolas Ghesquiere for a decade; then in 2006 she took the job of head of haute couture at Christian Lacroix, working with the designer. In 2010 she opened her eponymous couture label, whichi struck a chord with its refreshing contemporary couture attitude that embodied a quintessentially French, minimal chic style in signature pea coats, tuxedo looks, silky shirts and motor jackets.
"I'm coming from those positive experiences into Lanvin," she says. "But I need the whole house's support; alone it's impossible."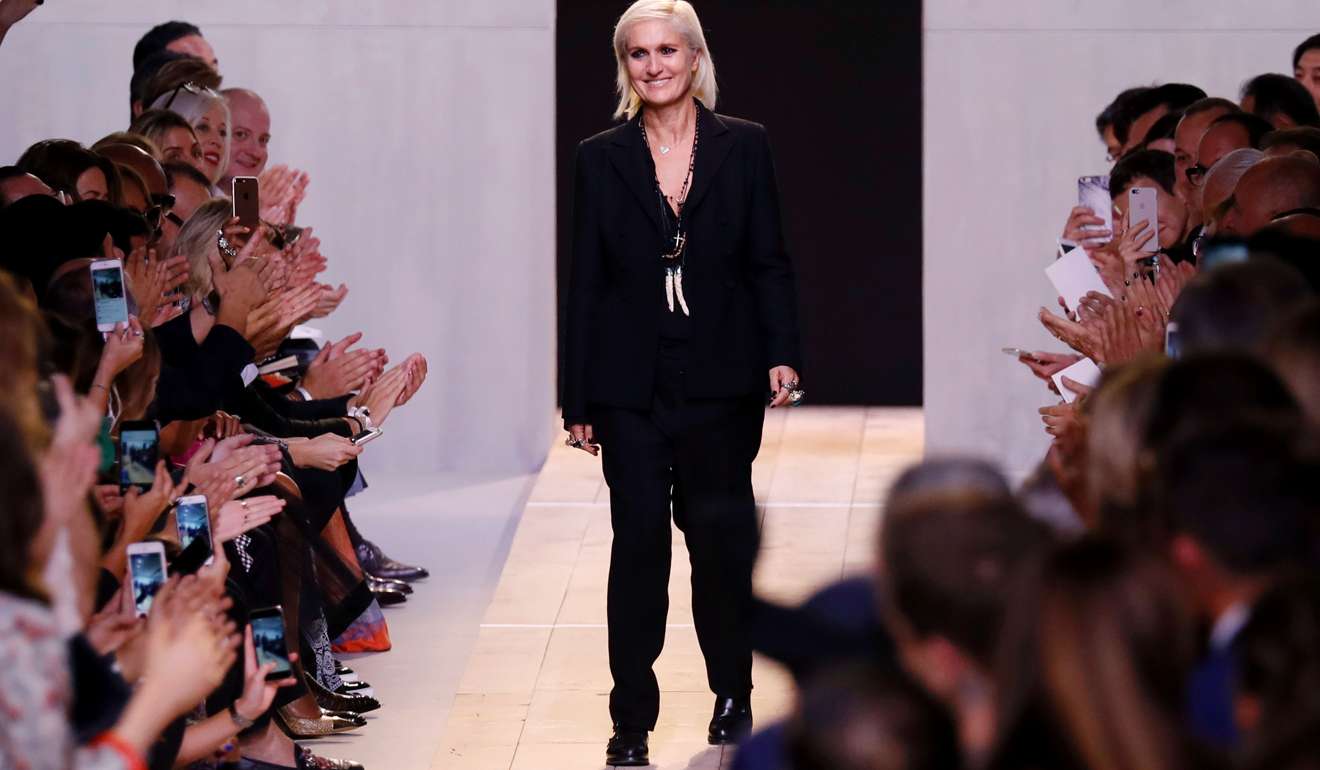 If Jarrar sometimes sounds pragmatic when discussing her role; when she talks about her source of inspiration, she reveals a more personal and intimate side: "I look to the beautiful women who surround me.
"But it's not just physical beauty," she says. "I like people who have a real personality, a real style and who are passionate about their vision…Women who are good inside are beautiful outside. For me, women with spirit and intelligence, vision, who are hardworking and happy in their life, are the ultimate."
This article appeared in the South China Morning Post print edition as: woman of the house