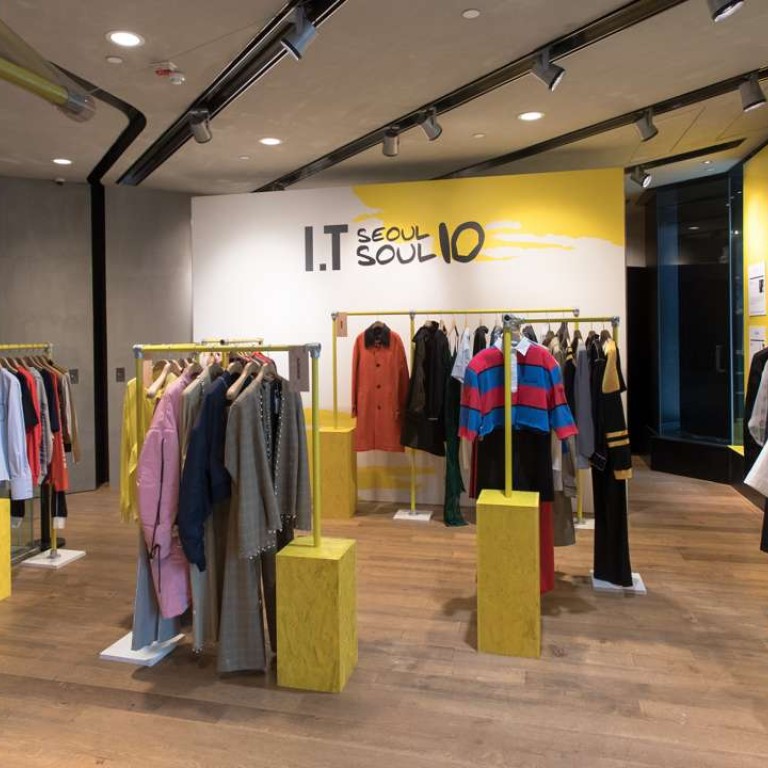 Faster, cheaper, more direct: why Hong Kong's pop-up shops are here to stay
Smaller retailers and younger brands want to avoid the costs and hassle of a long-term lease, landlords like to get empty spots filled, and customers love the chance to interact with a retailer in a new way
Retail may be suffering in Hong Kong, but pop-up shops and events have proven to be a lucrative opportunity for designers and brands looking to reconnect with the local consumer.
Although the pop-up isn't a new concept, all segments of the market are welcoming it, as a testing ground for everything from disruptive concepts to specific products and categories, while offering shoppers a more personalised brand interaction.
"Pop-ups have proven popular when it comes to pushing out new product lines and creating unique experiences, says Kit Chan, co-founder of PopUp Angels, a unique service that helps retailers find short-term spaces while handling logistics and set-up.
"Shiseido, for example, just did a pop-up just to promote a specific line of lipsticks, which is otherwise difficult to do in their current retail spaces as they have to accommodate their entire product line. Columbia also did a pop-up just to promote their online store to customers who traditionally shop in-store," he says.
In a bad economy, pop-up shops are a godsend for smaller retailers looking to avoid long-term costs and leases. Young designers in the city in particular have embraced the pop-up as a way to connect with their customers in the absence of a bricks and mortar store.
"As a young brand, it's difficult for customers to find you because it's unlikely that you have a permanent store since the barriers to entry are so high," says Priscilla I'Anson, founder of fashion label PI'A. "PI'A sells internationally online via our website. However, selling in-person and having that one-to-one contact with my customers is so invaluable to us and we see our sales soar tenfold when we do pop-ups."
It's not just young designers who are benefitting from the pop-up effect. With the market shifting from physical retail to e-commerce, online-only brands such as Grana have used pop-up stores as a complementary business outlet that allows customers to experience the brand and products firsthand, and then shop online later at their convenience.
Established brands and big players are also using the short-term nature of pop-ups to excite shoppers. Consider multibrand retailer I.T, which will be hosting Seoul's 10 Soul until mid-May, a pop-up initiative created by Seoul Fashion Week which promotes 10 emerging Korean designers including men's wear label Münn and women's ready-to-wear brand Nohke.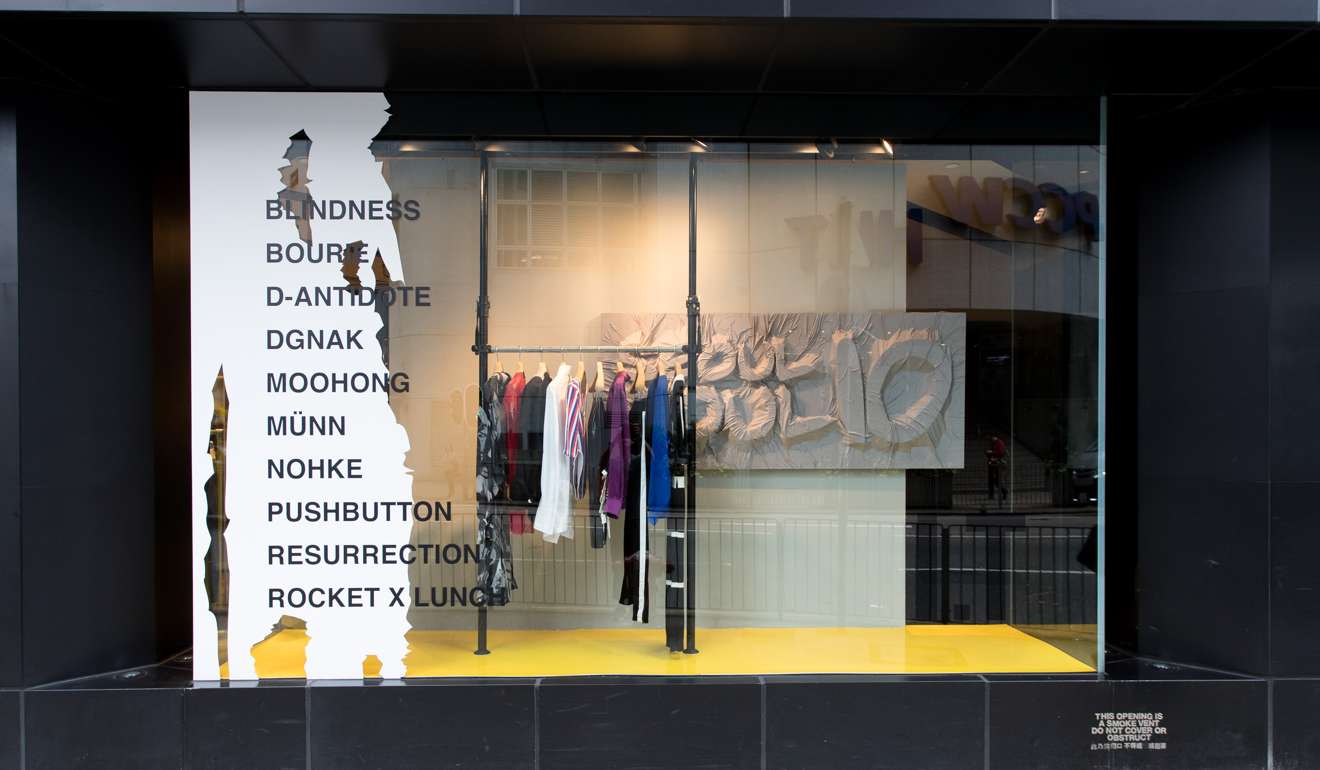 The brands will be showcased in a mammoth space in the retailer's Hysan Avenue store and are new to the region. I.T has been investing in Korean brands ranging from fashion to skincare for years, but the pop-up is an opportunity to reignite customer desire while reinforcing its position as a leader in Korean fashion.
"It's not just about being lucrative – Hongkongers in particular are still fascinated by Korean culture and the silhouette is favourable for Asians. Customers are constantly looking for new stimulation and excitement and that will only come when the retail experience is being fulfilled," says Deborah Cheng, chief commercial officer of I.T.
For now it seems the pop-up is here to stay. While some industry insiders insist that it's a short-term trend fuelled by a bad economy, others see benefits in the long term. Landlords are also changing their mentality. Reluctant to sign long leases at low rates, pop-ups fill vacancies while shaking up the brand mix. Last year, for example, the IFC welcomed Louis Vuitton's pop-up store showcasing its latest menswear collection, while the Landmark will be venturing into new territory this month by dedicating a pop-up space to lifestyle and wellness retailer Caelum Greene.
"Landlords are becoming more flexible on lease terms, which has brought new opportunities for smaller/younger brands to do short-term pop-ups. In essence, they are mutually beneficial for both the landlord and the retailer," says Caelum Greene founder Charlotte Tsuei.
"Personally, I don't think pop-ups are a passing trend. From what we have learned from our customers so far, they are savvy, connected and always on the prowl for unique experiences and products. Pop-ups deliver exact that – condensed brand experiences – and I believe they will remain an enduring experiential marketing platform."
Five current and upcoming Hong Kong pop-ups
Caelum Greene
Until midsummer, 3/F, The Landmark, 15 Queen's Road Central, Central. What: Active wear, lifestyle, fashion and home goods
Hermèsistible
Until May 7 at Pacific Place, level L1, 88 Queensway, Hong Kong; May 12-21 at Elements, 1 Austin Road, West Kowloon. What: Hermès jewellery and accessories
Pakt Pop-Up Vol. 3
April 27-28, 226 Hollywood Road, Central. What: Pre-loved designer goods at up to 90 per cent off
Seoul's 10 Soul
Until May 4, I.T, Hysan One, 1 Hysan Avenue, Causeway Bay. What: Korea's next big designers
Summer Edit
Until April 26, G/F, 50 Wellington Street, Central. What: Emerging fashion and accessories brands including PI'A, Christing C and Melissa Bui