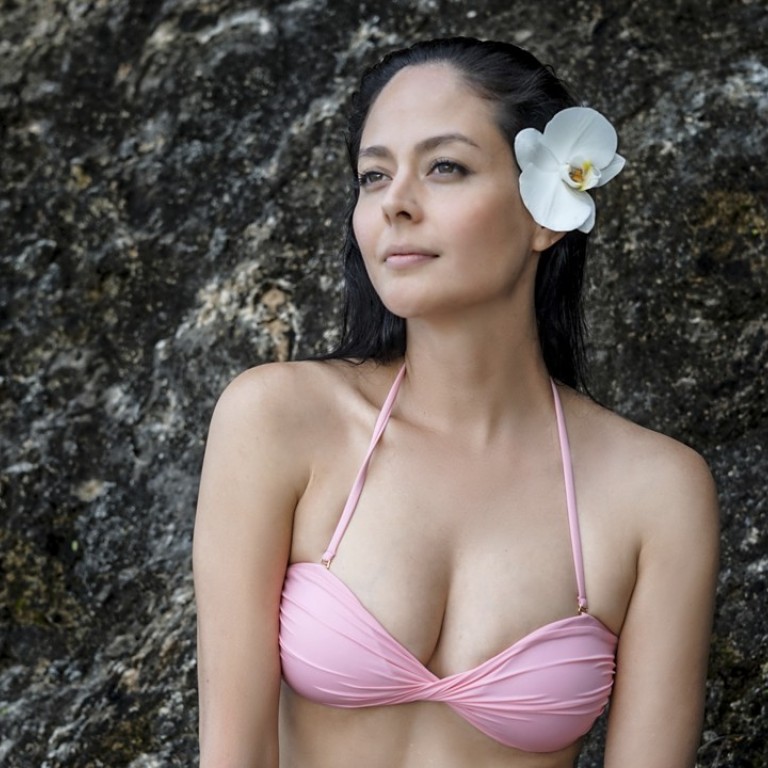 Hong Kong model launches company to make eco-chic bikini line from old carpets and fishing nets
Jocelyn Luko-Sandstrom's label Transcend Wear uses a nylon fabric called Econyl and aims to protect the oceans while offering women a range of fashionable, flattering bikinis that help to bring their curves out
The ocean is close to the heart of Jocelyn Luko-Sandstrom. That's why the actress, television host and model, along with her husband Antony Sandstrom, has launched Transcend Wear, an eco-conscious brand of swimwear.
Currently in its pre-launch phase with production in process, Transcend Wear will launch on crowdfunding platform Kickstarter on May 23, with bikinis available for sale in mid-June through the company's online store at US$98 per piece.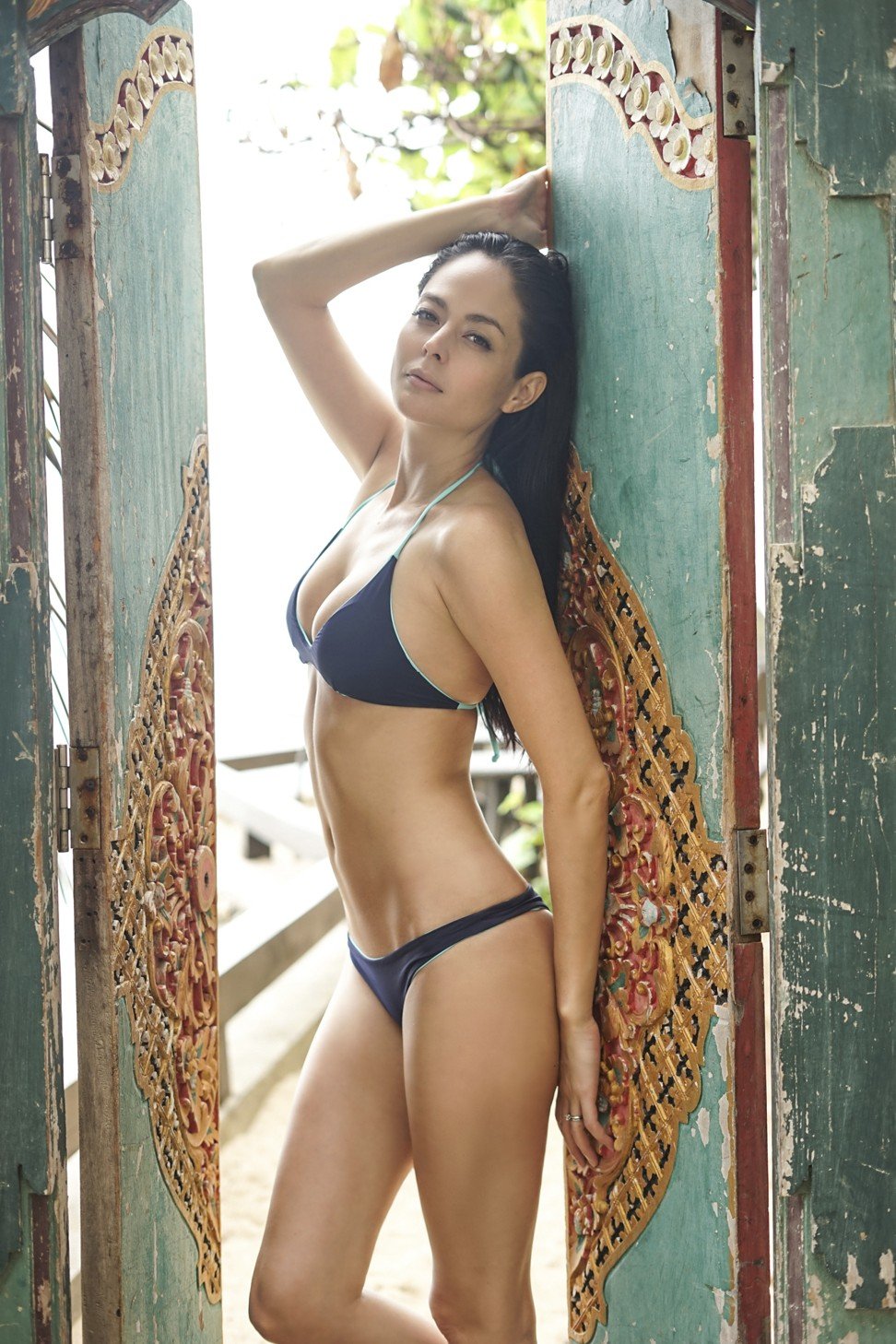 "I love swimwear more than I love clothes. It's because I was born and raised in Hawaii," says the Japanese, Austrian, Irish and French entrepreneur. "I've always wanted to make a swimwear brand but never had the courage until this year."
Part of the reason the pair are focused on creating an eco-friendly brand is because they try to live sustainably. "We've been ambassadors of the Hong Kong Cleanup for nine years, so we know how much trash is found in the ocean. Also, swimwear and oceans go hand in hand. If we destroy the oceans, then we would have nowhere to swim."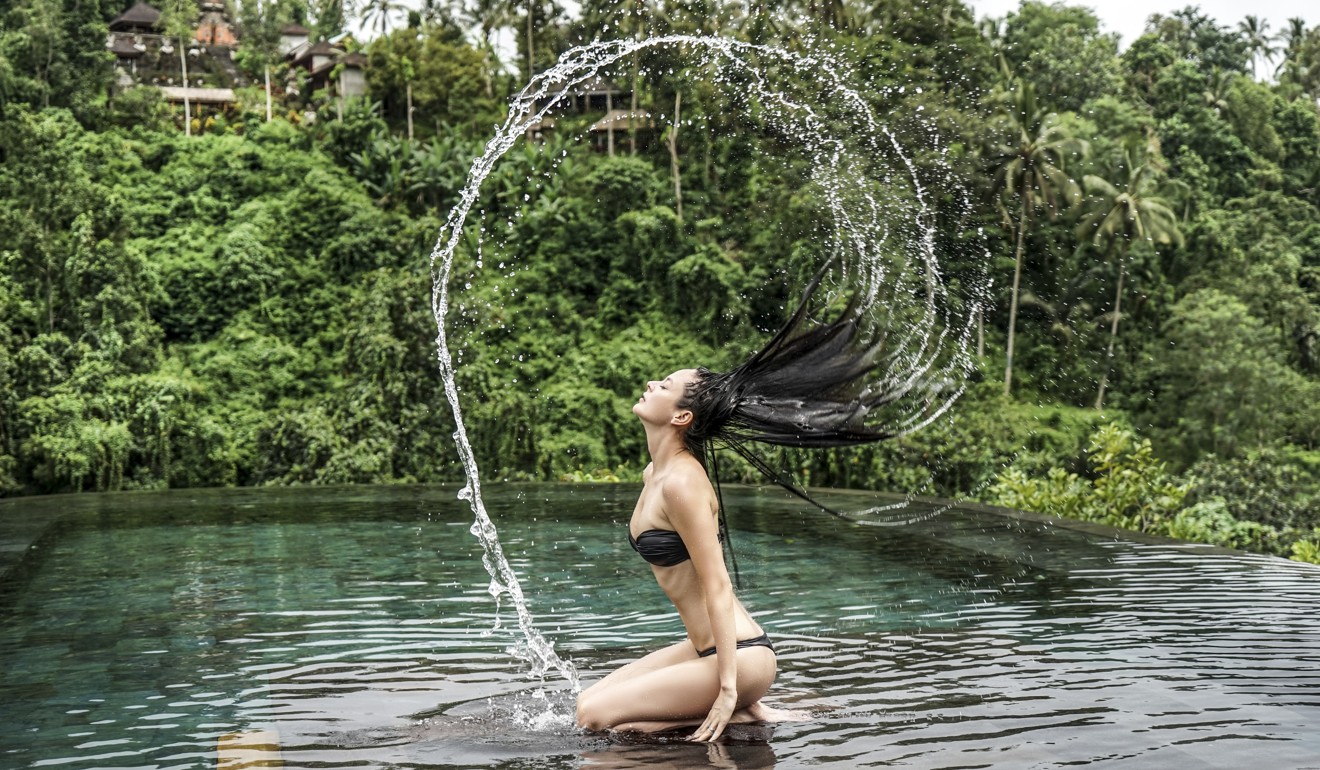 Key to the development of Transcend is the use of Econyl, a pure nylon fabric that Luko-Sandstrom discovered from her friend. In addition to using old carpets, Econyl is made of old fishing nets acquired from fish farms, fishing industries and ocean clean-up projects. The litter is then upcycled and transformed into fabric used by Transcend Wear.
One reason why there is such a particular focus on the leftover fishing nets – known in the industry as "ghost nets" – is because of their devastating effects. Old nets can remain in oceans for 500 years, floating across vast bodies of water and killing marine wildlife wherever they go. By recycling them, Econyl potentially not only saves lives, but also gives new life to discarded material.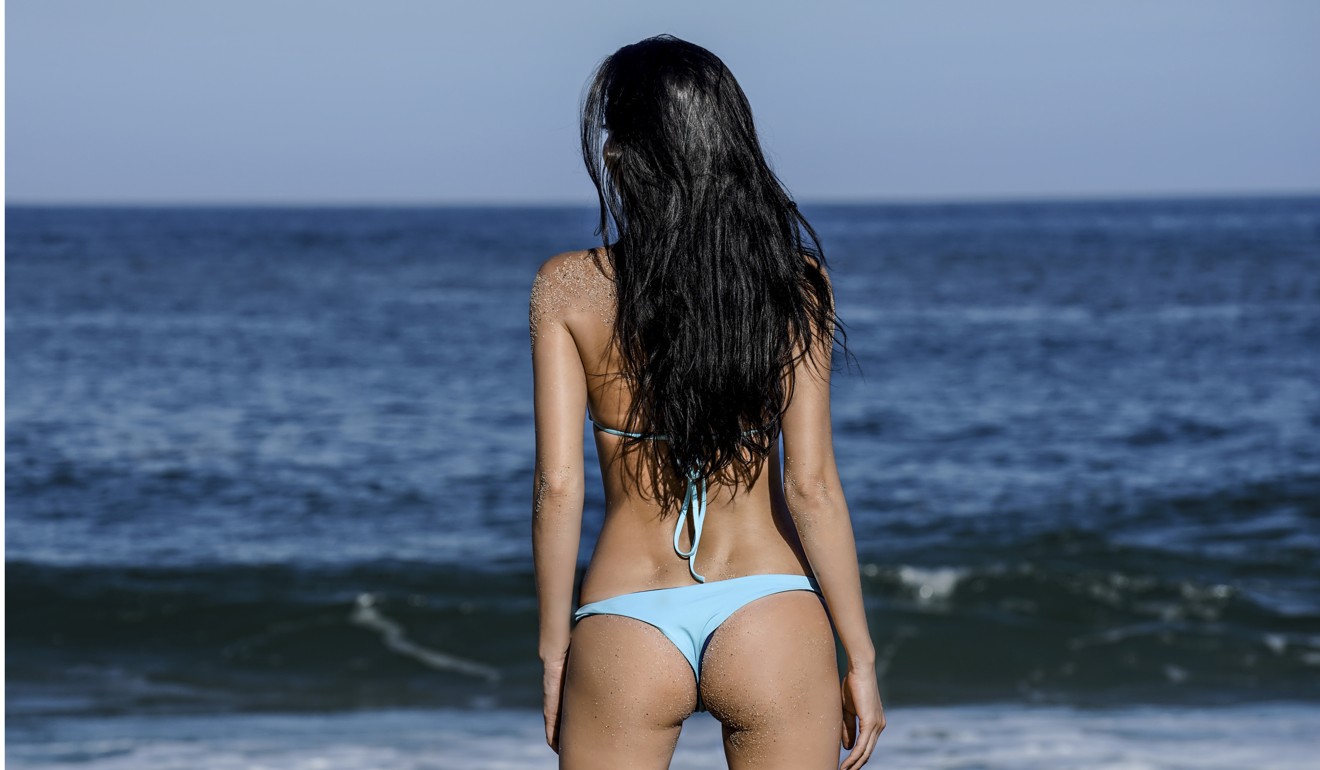 "Making Econyl from fishing nets also uses 75 per cent less energy than making fresh material, so not only is there a recycling benefit, but also a reduction in waste," husband Sandstrom explains. "It's a wonderful material – one that just came out last October. We're at the beginning of an exciting revolution in materials, and hopefully all our clothes can be made from this material in the future."
He adds that it's currently very hard to find eco-friendly swimwear. "Even when you search Google or the Global Sources fair, there are very few options. It's definitely a growing market. The hope is that the more we promote our cause, the better the environment will be.
"Also, while most people in the industry want to prevent other people from discovering their manufacturing sources, we want to share this news with everybody – maybe we'll lose some money, but it's for the greater good."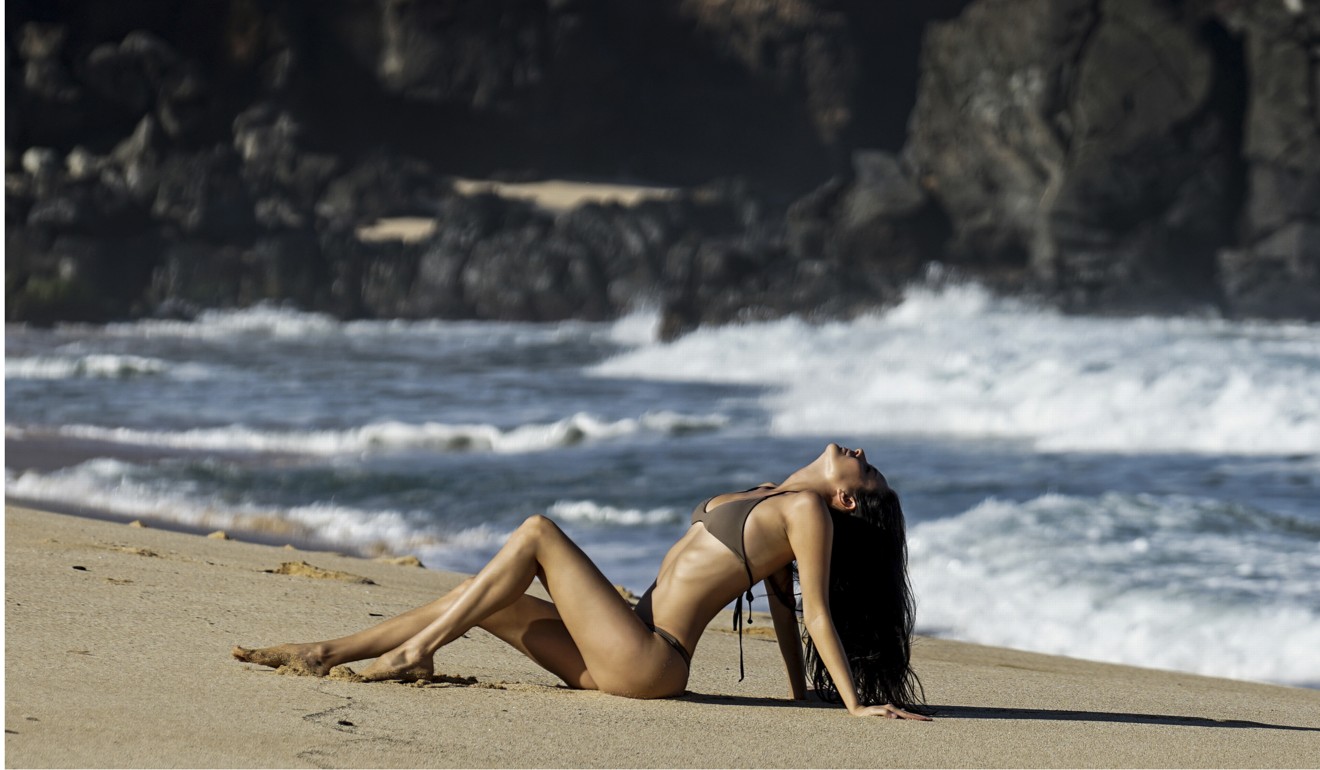 Transcend Wear's eco-focus also extends into its products' smart and versatile design. For example, the Bali top has removable straps, allowing wearers to either take them off to avoid tan lines or use them for extra support. The pieces are also reversible with a different colour on each side, giving customers the option to swap between the two.
"I have so many swimwear pieces, but they never fit as perfectly as I would like," Luko-Sandstrom says. "So when it came to designing the collection, I wanted to change this, tweak that, and make it flattering for women. Especially with strapless bikinis – it's very hard to find a strapless piece that holds everything in place! I tested out a lot of different ways and fixed it so that it holds it nicely. They also help to bring a woman's curves out."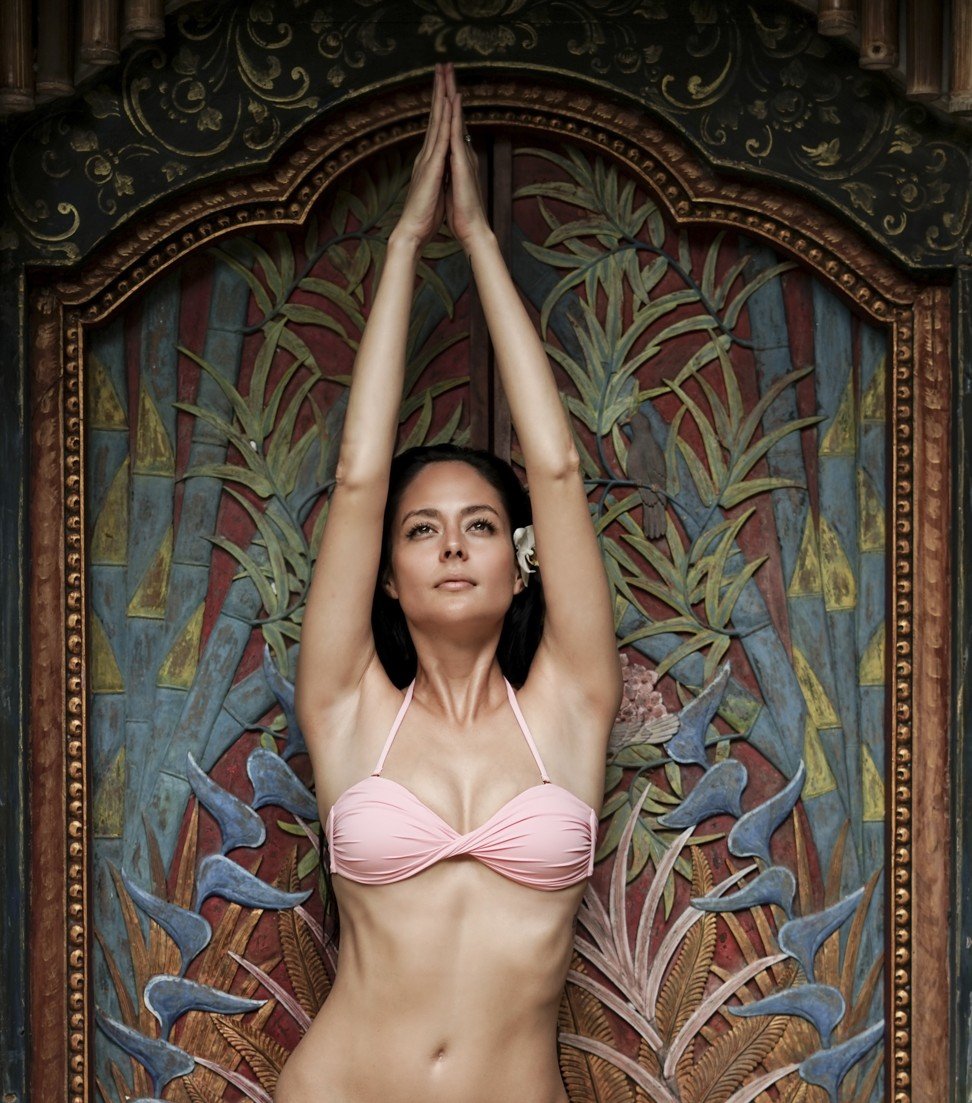 In the future, the husband and wife team hope to extend their reach. One initiative in the pipeline is to offer a recycling programme, where customers can return used Transcend products in exchange for a 40 per cent discount on new collections. Sandstrom is also keen to later attract a male demographic by offering men's swim shorts, which will be made out of recycled plastic bottles.
"While our company is very small, run by a humble husband and wife team, the hope is that we can change the world," Sandstrom says. "We just want to help change the world one bikini at a time!"
This article appeared in the South China Morning Post print edition as: Couple spin cast-offnets into swimwear