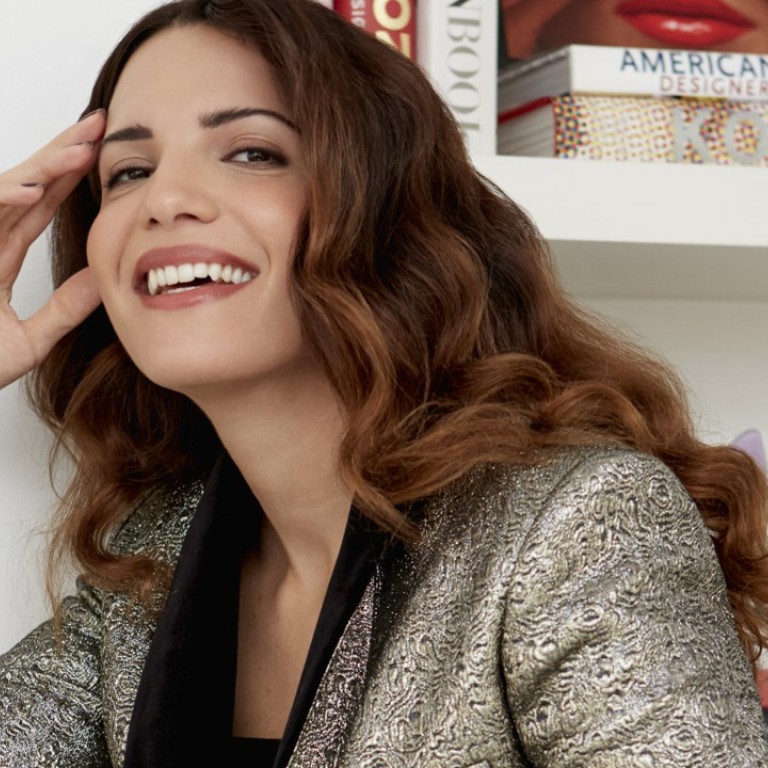 Lebanese fashion designer Racil Chalhoub on how boring tuxes led her to launch her own label – Caroline Issa's a fan
Born in Beirut, raised in Paris and based in London, the designer says she doesn't follow trends and explains how her latest spring/summer collection was inspired by rock legends and their wives
The Lebanese designer launched her tailoring label in 2015 in London, and already boasts fans such as fashion designer and magazine editor Caroline Issa and fashion blogger Leandra Medine. We talked to her about her Middle Eastern roots, the reality of the fashion industry and why she did her own take on the tuxedo.
How did you go from retailer to fashion designer? I was born in Beirut but like many Lebanese who fled the war, I grew up in Paris until the age of 17. That is when my love for fashion sparked and I had dreams of owning my own brand. I studied fashion design and marketing in London, but wasn't quite ready to design after I graduated. Instead, I opened a concept store in Beirut with my best friend, bringing to the city everything we loved from a good cafe to an amazing curation of brands. It wasn't long before I itched to design, so I eventually took the plunge when I had the idea of creating tuxedos for women.
A post shared by RACIL (@_racil_) on Nov 12, 2016 at 11:06am PST
Why the tuxedo? I wanted a tuxedo for myself that I couldn't find – everything was too androgynous or mature, and I wanted a tux that I could wear with heels or trainers alike. So, I decided to create it! I launched the brand with a capsule collection of 20 black pieces and now offer four times that amount.
Every season I think of a theme or colourway, and reinvent the tuxedo in a playful manner. I love to play with the details such as the lapel, lining, buttons and mainly fabrics and colour combinations. Those things make it fun and modern.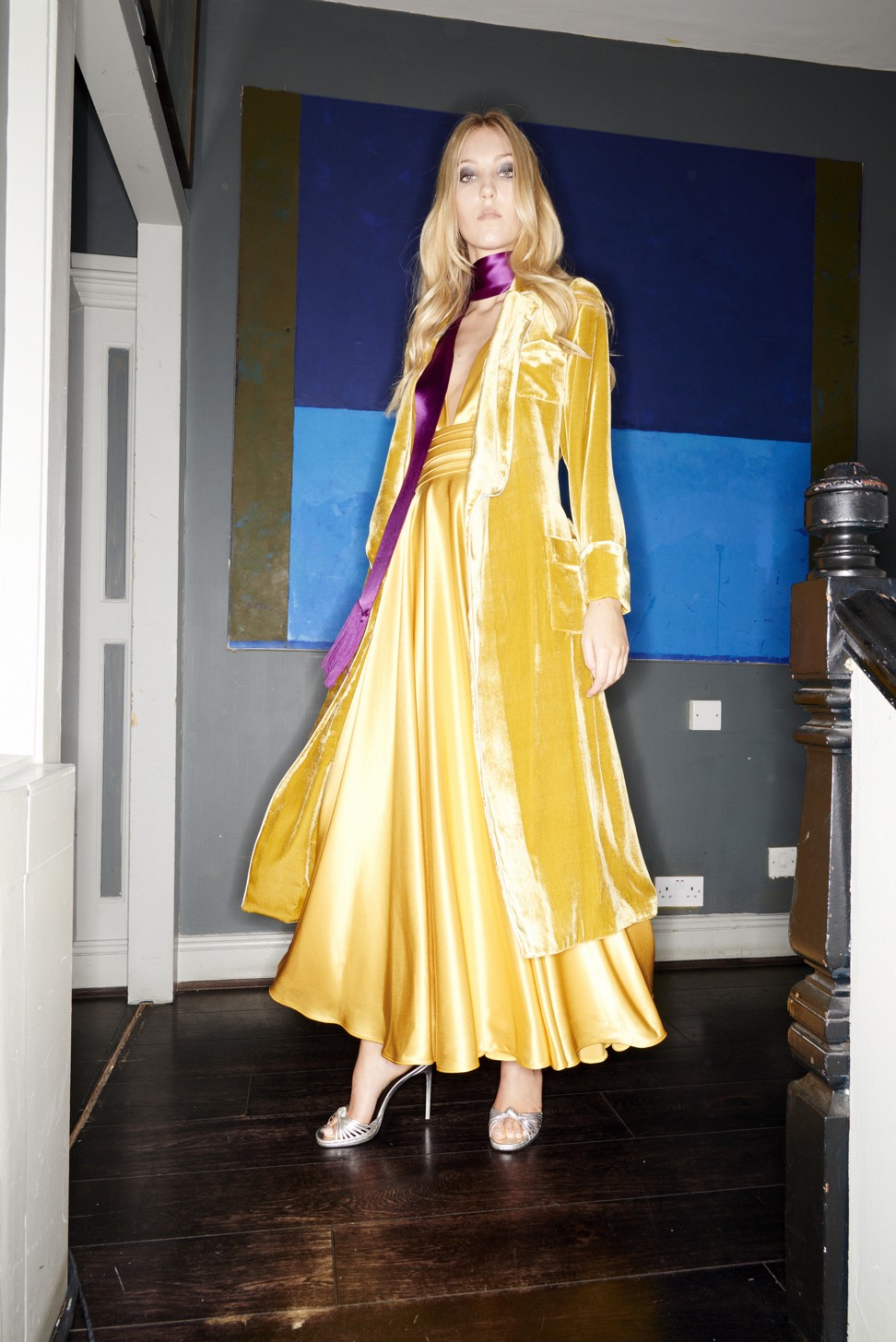 For spring-summer 2017 for example I was inspired by rock legends and their wives. I love the idea of old-school glamour mixed with rock cool, and how gender-fluid their sense of dressing was. My favourites are the Bianca dress and dressing gown in yellow, the Bowie Blue J suit and Angie jacket in white satin.
Which city inspires you creatively? I am an international child. I was born in Beirut, grew up in Paris, now live in London and travel quite a bit for work or to visit my family. I can find inspiration everywhere – it's not about the city but more about the moment.
Having said that, I can only design from my flat in London, although many designers are worried about Brexit. I have decided to cross that bridge when I get to it.
A post shared by RACIL (@_racil_) on Nov 12, 2016 at 11:06am PST
Do you believe in trends? I don't really look at trends when I'm designing but more at what I feel like wearing myself. I am a woman designing for other women, so I feel like we must all kind of want the same thing in the end. As long as it makes a woman feel beautiful or powerful, and is desirable, it doesn't matter if it follows the trend or not.
What has been the proudest moment in your career so far? Probably the day I launched my first collection. I also feel a spark of pride when I get stopped on the street by women asking me where I bought my suit from. I do a little happy dance on the inside.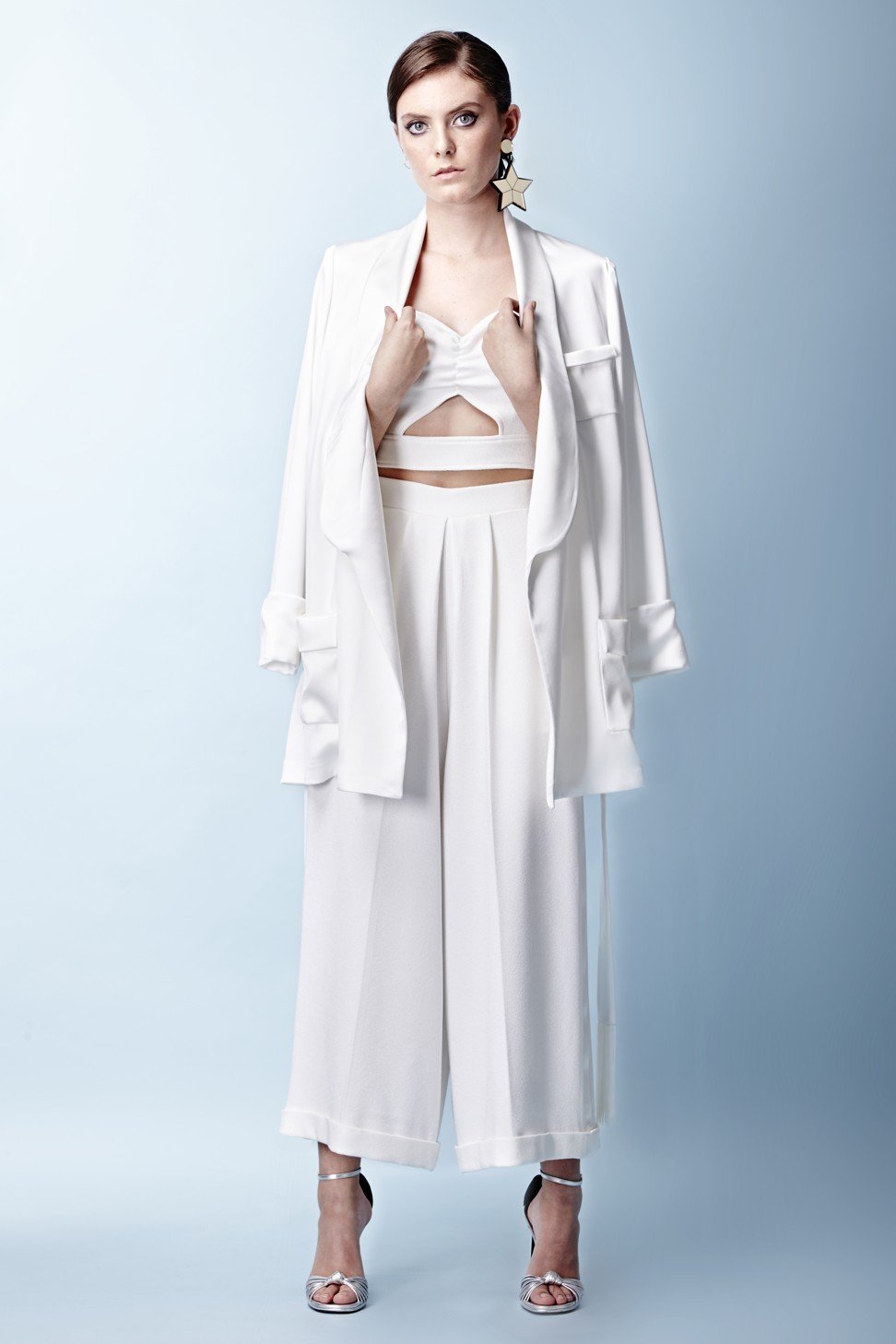 Your roots are Middle Eastern – what do you think about the fashion talent in the region? My roots mostly inspire my work ethic and my rules on how to dress, but don't really inspire my collections per se. Saying that, I think there is incredible talent in the Middle East. It is quite amazing to see how many great talents came out of such a small, war-torn country!
I have a lot of love and respect for my fellow Lebanese fashion designers. It's not easy starting in a small place like Lebanon and trying to reach an international audience.
What is the biggest misconception people have about working in the fashion industry? Peoplethink fashion is fun, glamorous and all about beautiful clothes and fun fashion parties. The reality is that us designers live in jeans and a white T-shirt as we are working very long days and the parties are actually work events. You would be surprised at the reaction I get from someone who isn't in the industry when I say I have my own brand. They think I lead a cool, chilled life!
What would be your advice to young designers looking to get into the fashion business? It is an amazing field but make sure you are ready to dedicate your life to it. It is a lot more work than one would ever imagine. And don't be scared to ask for advice or ask how other people do it.