Why rising Chinese fashion designer Xuzhi Chen sees London as the perfect base, and China the market to reach
The London-based designer is known for his deconstructed fabrics and feminine silhouettes, and his Xu Zhi label has already won over clients such as Dong Liang, Lane Crawford and SKP in Beijing
Xuzhi Chen's label may have only presented four collections but the young London-based designer has already impressed influential retailers and won plaudits from the fashion world.
He was a semi-finalist last year for the prestigious LVMH Prize and Asia finalist for the International Woolmark Prize, and his recent catwalk presentation in the Teatro Armani in Milan was praised by Women's Wear Daily for a "polished, tightly edited show". He followed up with more stunning examples of his vision of modern femininity blended with artisanal textures during Shanghai Fashion Week and now is planning ways to expand his team in China to handle production, sales and marketing.
Chen (known as Daniel to colleagues and friends in London) comes across as clear-thinking and level-headed, thankful for support and focused on his goals for his Xu Zhi brand.
London is where Chen designs and plans his strategy. "It is the perfect place for me to stay at home and really think," he says.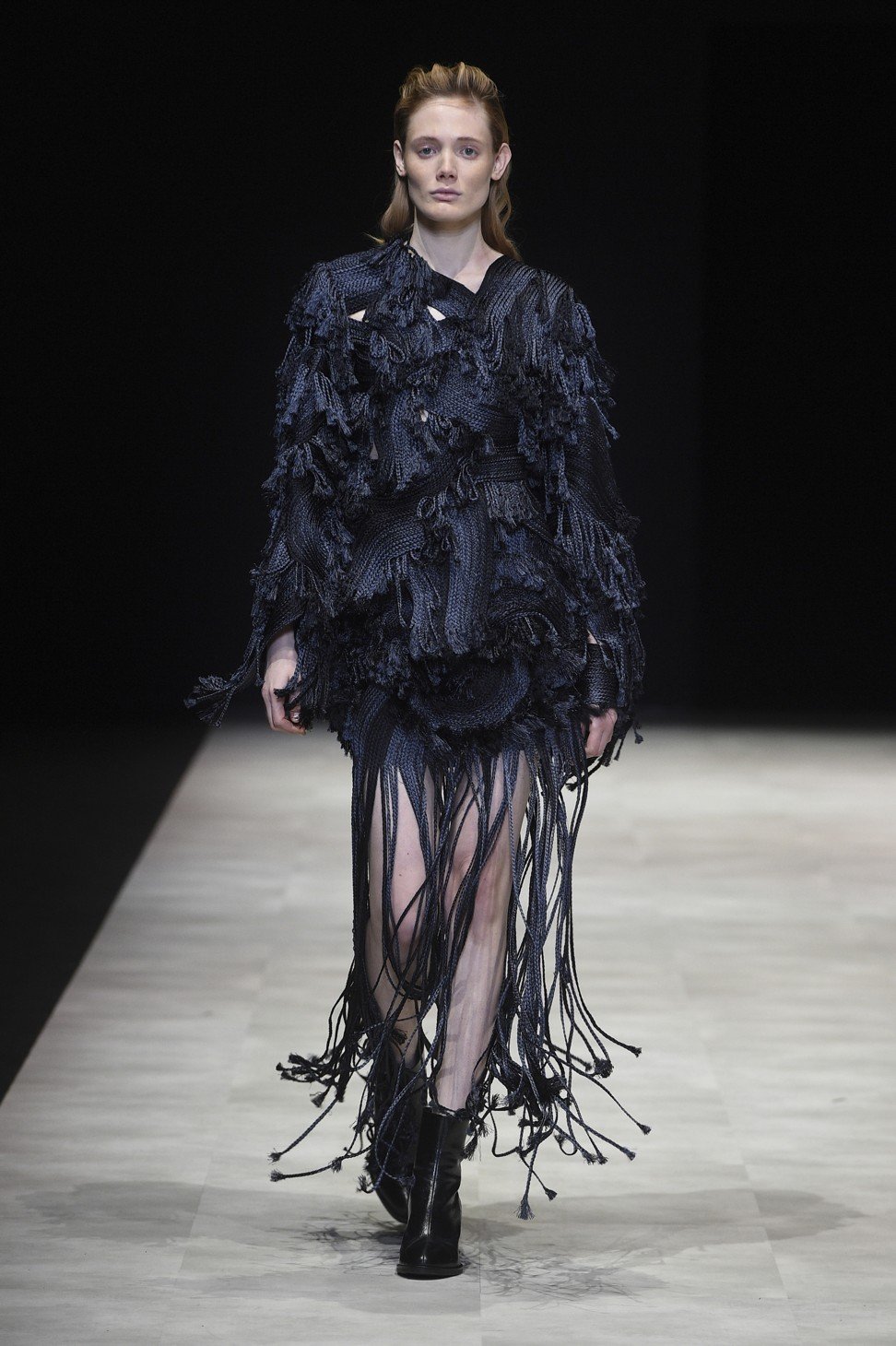 His collections are not just about the clothes, but also the fabrics. The Milan catwalk show, which he describes as "a really professional experience that taught us so much", and the Shanghai presentation, where he recreated the inspiration for the collection (an installation called
The Visitors
by Icelandic artist Ragnar Kjartansson), highlighted deconstructed fabrics – raw-edged cotton and denim patchwork for skirts and high-waisted trousers; silky fringing for movement on dresses, created seemingly by unravelling ropes of yarn and embroidered with intricate wave-like pattern on one skirt; or loosely assembled into a lacy skirt and worn with a leather jacket.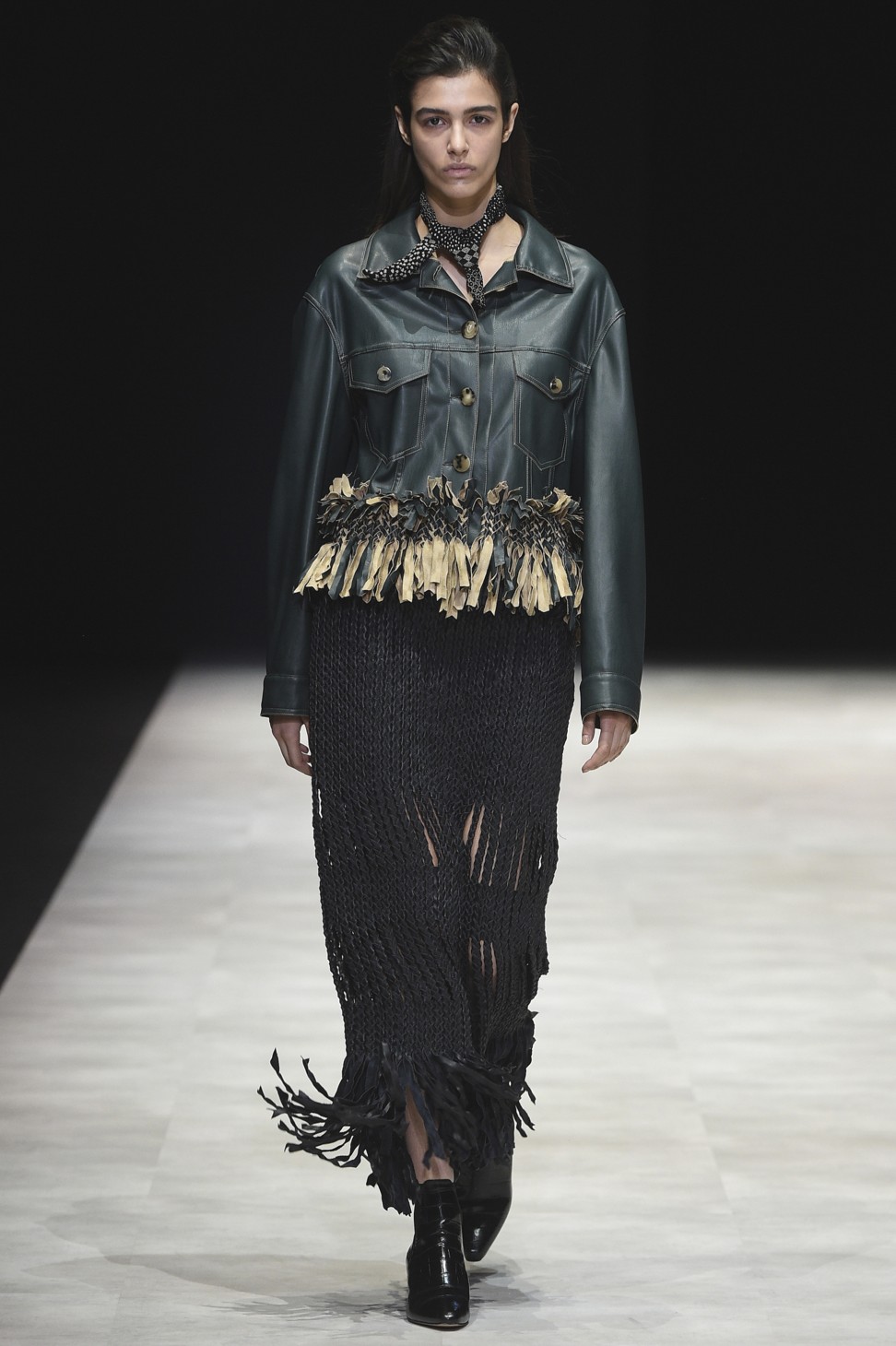 The work is complex, and the silhouettes are relaxed and feminine. "It is easier to transform our emotions through fabrics – pieces that look as if they're falling apart, while sticking together," he says. "The contrast of fragility and strength is translated into every piece: they have a personality and we want customers to feel sophisticated yet subtle when wearing the clothes."
His clothes appeal to those in their 30s and above, although more casual looks are meant for teenagers. "I did a store event for the customers at Reel in Shanghai and a 65-year-old lady bought one of my pieces and put it on with the jeans that we do, and she looked amazing."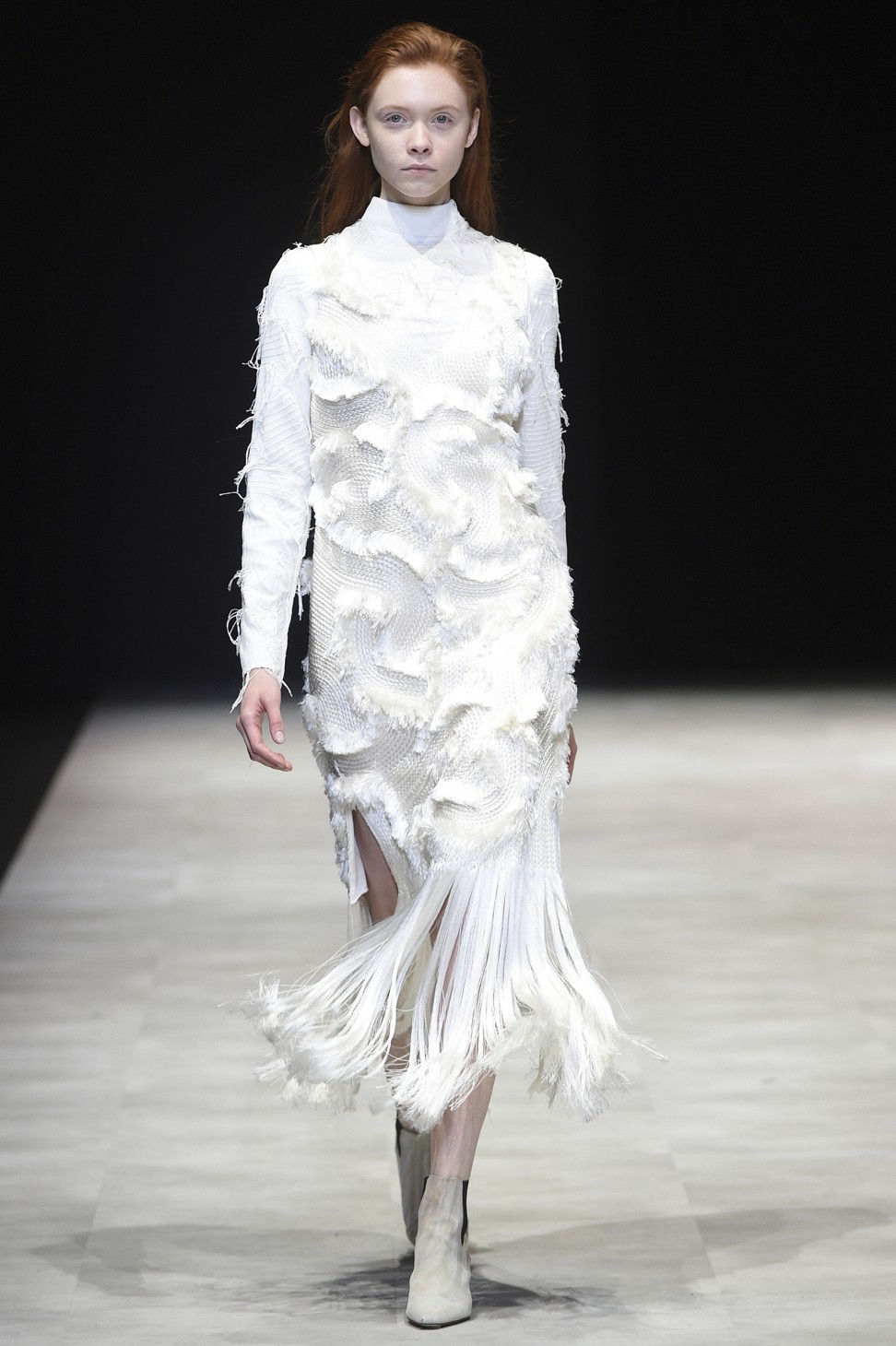 There are also pieces that are more moderate, where the complicated artisanal textiles are just used as a detail or an appliqué.
His wizardry with fabrics is what got him noticed. From the first season, when he had just graduated from London's Central Saint Martins, Chen picked up clients such as Dong Liang, Lane Crawford, SKP in Beijing, Dover Street Market in London, and Opening Ceremony and 221RESTIR in Tokyo. "However, deep down we don't want to be constrained by these techniques and may, in future, simply use them to bring out more of a sentiment. We want to create a brand that makes a woman feel a certain way and reaches out to all age groups."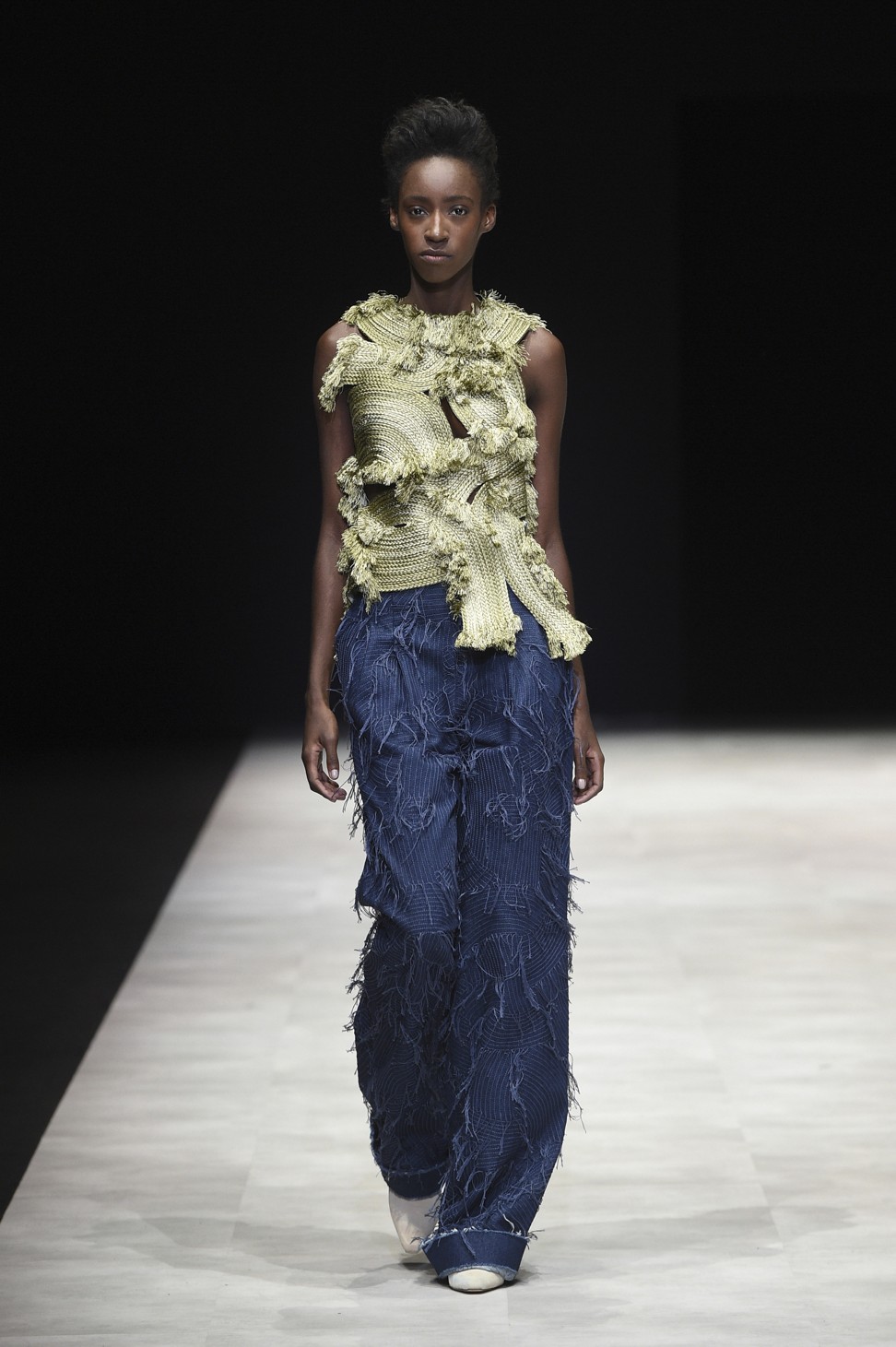 Born in Shenzhen, Chen studied foundation art in London, then fashion in 2010, graduating in 2015. He did internships with menswear designer Craig Green and J.W. Anderson, and is now part of that booming hub of designers based in Dalston in East London. "We didn't know until someone told us at our new studio house warming that it was actually J.W's first studio. It's fun to be in the same room," he says.
This article appeared in the South China Morning Post print edition as: Artisanal designs win plaudits