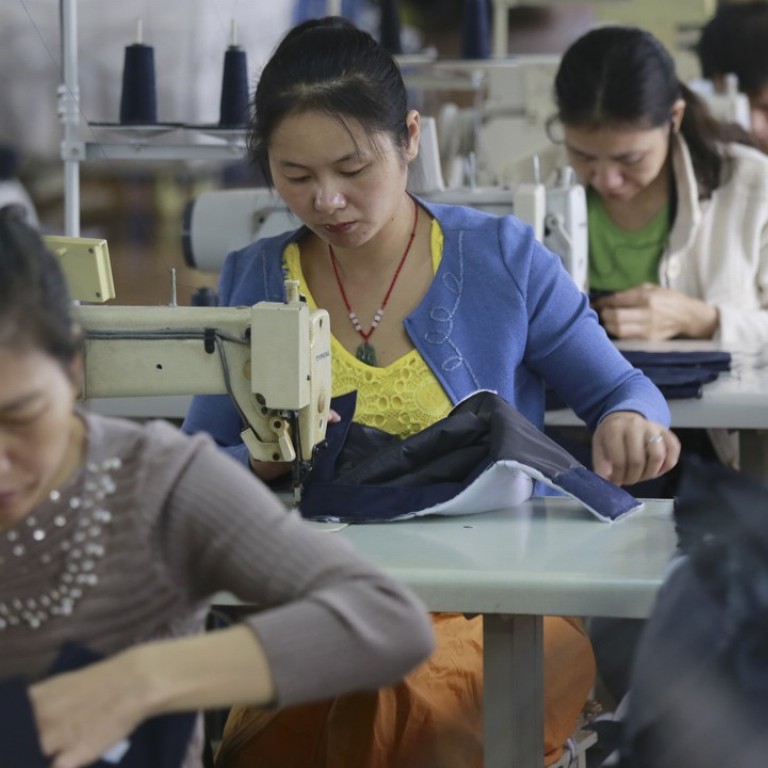 How Trump and Brexit could reshape Asian fashion
The fashion industry has flourished in a globalised world, but experts suggest Asian designers and manufacturers would be wise to shift focus from the West to regional consumers if US protectionist policies and Britain's EU exit unravel traditional markets
Globalisation has been good to the world of fashion but isolationist trends following Britain's Brexit vote and the election of US President Donald Trump have sowed some seeds of uncertainty.
Trump and British Prime Minister Theresa May both appear committed to a new era of patriotic nationalism in which country comes before corporate interests. And to keep voters happy, they will need to be seen to be pursuing policies that halt the tide of global integration and fuel employment growth at home.
This is bad news for the fashion industry, which relies heavily on an international workforce and global supply chain. More than 90 per cent of creative directors in London voted to "Remain" in Britain's EU referendum, and most American fashion designers, including Marc Jacobs and Tom Ford, have made clear they oppose Trump's 'America first' approach.
However, the Asian fashion industry has been less forthcoming about the consequences of an isolationist US and Britain. Clothing manufacturers in Asia have been vital to the impressive growth of Western fashion brands and high-street labels (according to the American Apparel & Footwear Association, 97 per cent of clothing and 98 per cent of shoes sold in the US are now made overseas).
During his campaign, Trump focused on the adverse effect Asian manufacturing had on job security in the US. In one of his first moves as president, he pulled out of the Trans-Pacific Partnership, an agreement designed to encourage trade between an 12-nation bloc of countries that included the US and excluded China.
By threatening to implement import tariffs, Trump is hoping to force companies to move their manufacturing headquarters to the US. The result, however, will likely be a steep rise in prices for Americans.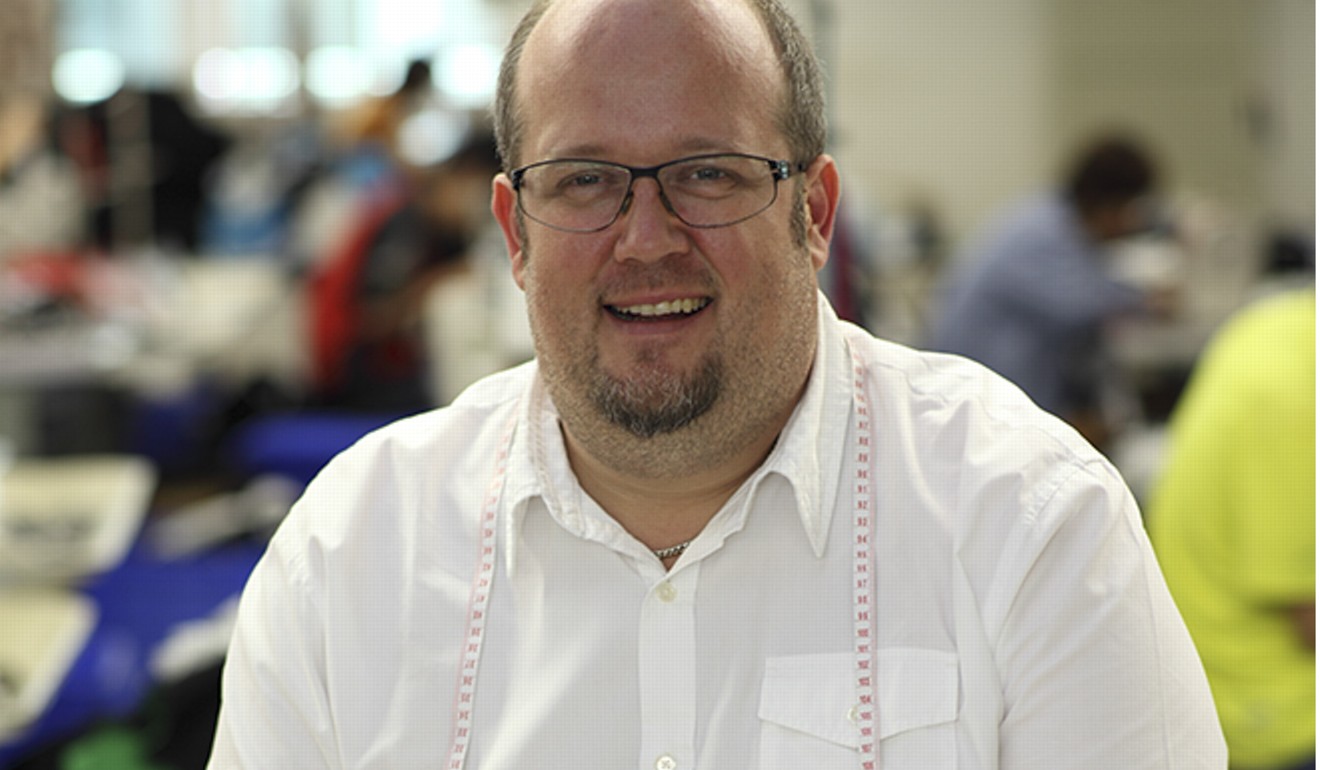 "It is all clever rhetoric, and he knows it," says Gerhard Flatz, managing director of KTC, a clothing manufacturer in the Pearl River Delta. "Trump knows this plan will not bring back jobs to America because it isn't feasible. They simply can't produce technical apparel in America the way we can in Asia. For starters they don't have the skilled labour, so they would have to import all the middle managers.
"Then there are labour and factory costs. Companies will suffer massive losses, which means the only consequence of these policies will be higher prices for the American consumer. I understand that technology advances mean jobs are being lost at a disturbing rate, but claiming you can solve unemployment this way is not the solution."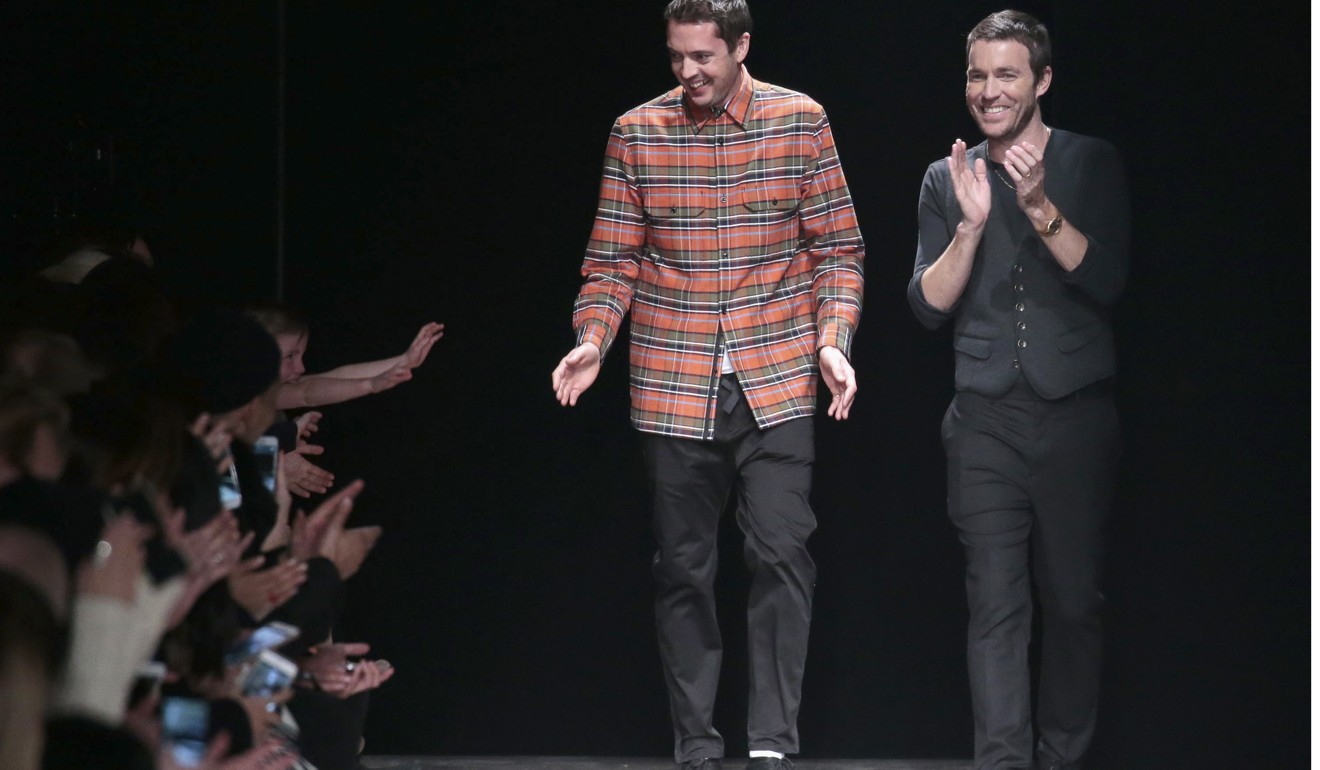 Similar sentiments are echoed within the US fashion industry. Marcus Wainwright, British co-founder of New York-based fashion label Rag & Bone, says: "I'd love to manufacture more in the US, but the reality is that you don't have the factories here anymore. You need the factories and trained people to do it. Those people have largely disappeared, and the ones who are trained are largely immigrants – at least in our sewing business. That's the reality of it. I already make more here than many US brands, but then again, I make stuff in China, England and Portugal. I shouldn't be penalised for that."
Trump's stance on trade has softened since his campaign days when, at one point, he was promising a 45 per cent tariff on imports from China.
"Even with higher tariffs, in most cases it would still be cheaper for brands to keep their supply chains and manufacturing abroad," says Liz Flora, Asia editor of L2, a business intelligence firm based in New York. "The head of Uniqlo has said it would have to withdraw from the US if a high tariff was imposed, which would just kill off American retail jobs with no gain."
And as China's recent diplomatic stand-off with South Korea has shown, President Xi Jinping is not afraid to use the purchasing power of mainland citizens as a bargaining chip. This year, the Chinese government retaliated against what was seen as a military threat from Seoul when it showed interest in deploying THAAD – the US' Terminal High Altitude Area Defence system. China's anxiety over THAAD saw it respond with unofficial economic boycotts that included preventing mainlanders from visiting South Korea in groups and refusing some South Korean imports.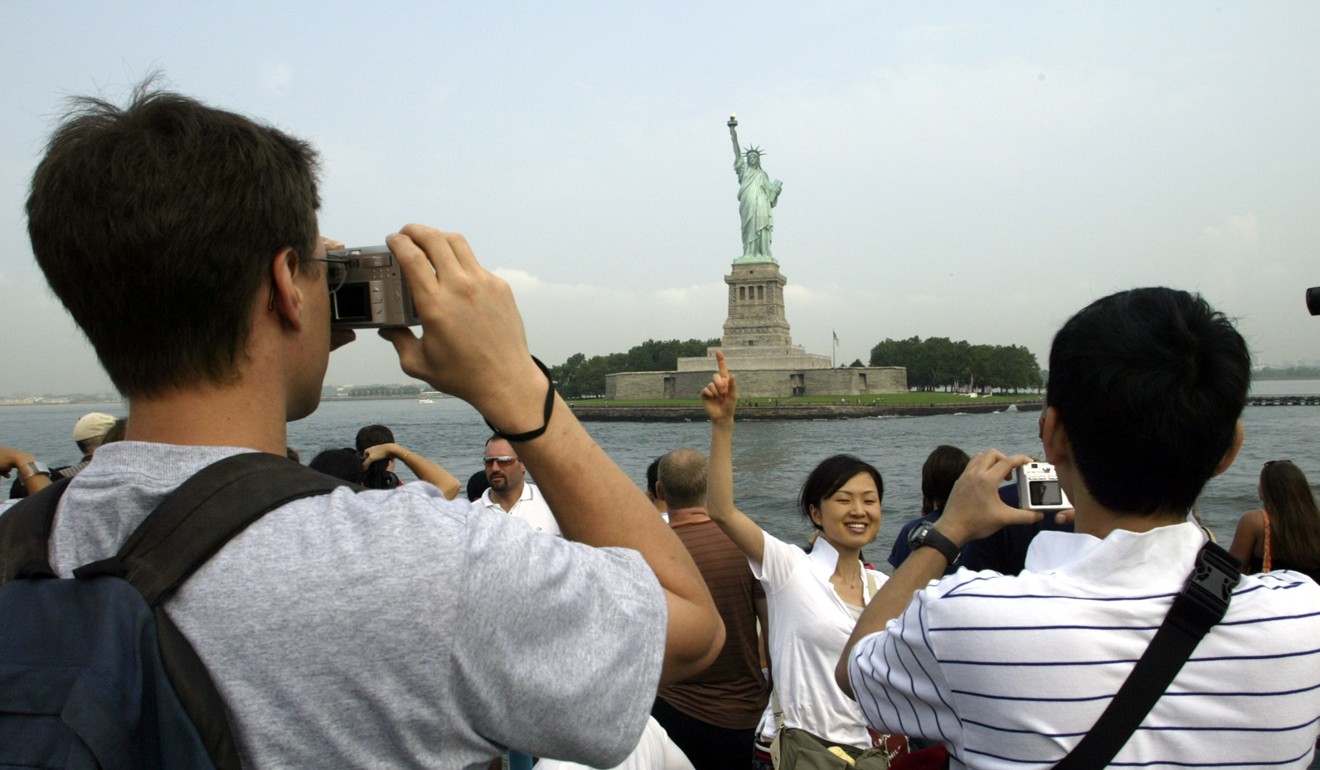 "A US trade war with China would affect American jobs in the fashion industry, since luxury brands rely heavily on Chinese consumers," says Flora. "If China's government responds to US trade policies by limiting Chinese tourists visiting the US, that would hurt American fashion retailers who rely on Chinese travel spending. Most are investing heavily to attract Chinese travel spending and adopting Chinese payment methods such as Alipay and WeChat Pay."
The American public is unlikely to back a proposal with such adverse consequences, particularly since nationalism plays a minor role in most purchasing choices. A "Made in America" push may have gained momentum, but statistics show that high-end consumers are more likely to be swayed by quality than the knowledge a product has been manufactured domestically.
"There is a lot of this 'buy American' language coming from Trump, but luxury consumers from the US, Europe, or Asia generally care about country of origin of an item as far as it relates to craftsmanship, quality, or sustainability and corporate social responsibility," says Flora. "Luxury consumers generally don't care about the nationality of the brand for the sake of nationalism – we can even see this with Trump's own daughter Tiffany, who wore clothes by mainland designer Taoray Wang to her father's inauguration."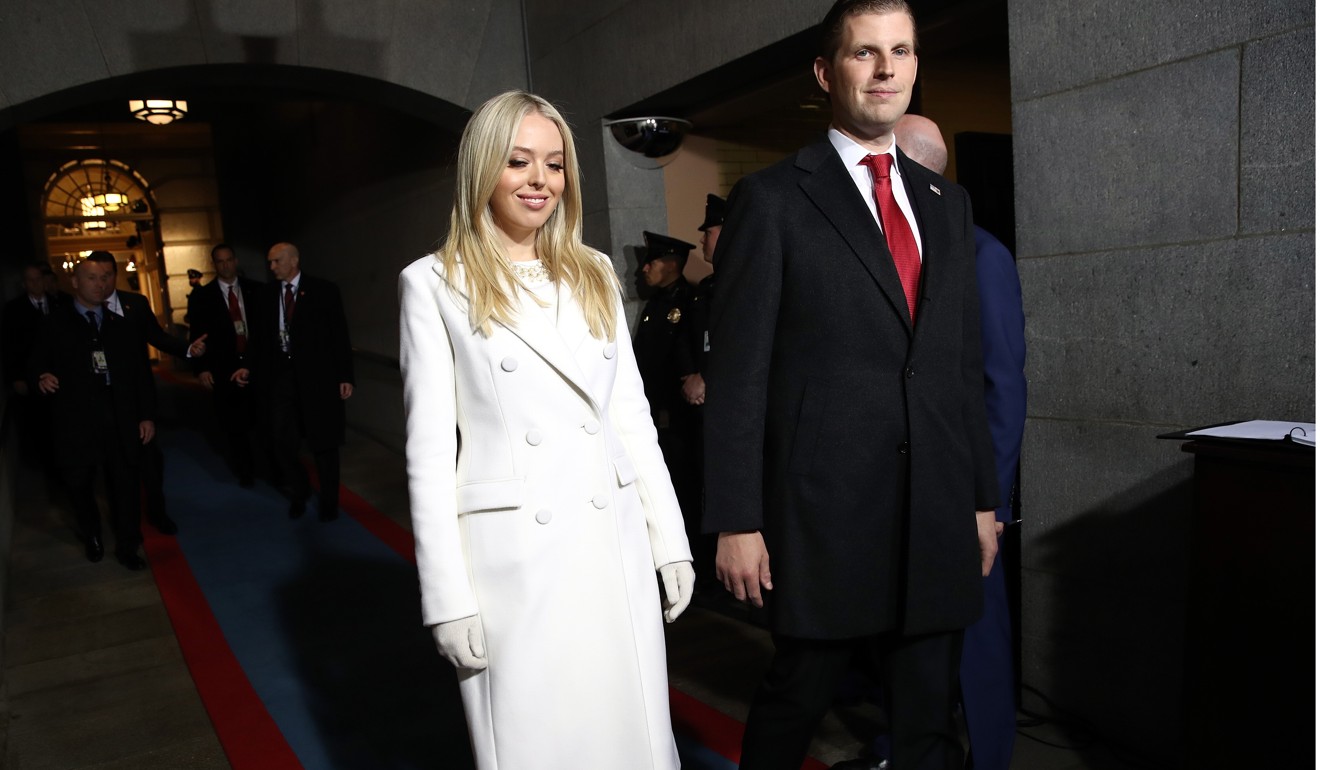 In fact, clothes made in countries such as Japan or South Korea – seen as creative hubs internationally – are likely to be more popular because they come with the young, "cool factor" many domestic American brands lack.
"Fashion has a wider appeal to different cultures when it has a unique story that is derived from its local culture," says Inhae Yeo, a contributing editor at Korean Vogue and a director at fashion consultancy, Oikonomos. "Korea has a very rich culture and a strong history. That is one of its strengths. Its difference makes it stronger, not weaker."
And in the world of high street fashion, at least, it is price that drives sales. "It is not possible to ask people to go backwards, which is what would happen if you moved manufacturing back to the West," says Flatz. "You can't tell people they now have to spend 10 times more money on fewer clothes, because they wouldn't accept it. Price matters more than anything to most consumers."
Asian brands and manufacturers hold strong cards to help them combat protectionist or isolationist policies, but given that the fashion industry thrives on economic stability, such policies would have a very real impact. Experts say Asian-based manufacturers should shift their focus away from the Western world.
"That is not a problem," argues Flatz. "There is an arrogance in the West, where countries such as America and Britain think they are the most important consumers in the world. But they forget that here in Asia, we now have the ability to make products and also sell them domestically in huge quantities for good prices. All they can do in the West is buy.
"Asia is the future and this last year in politics year proves that more than anything."
Additional reporting by Jing Zhang