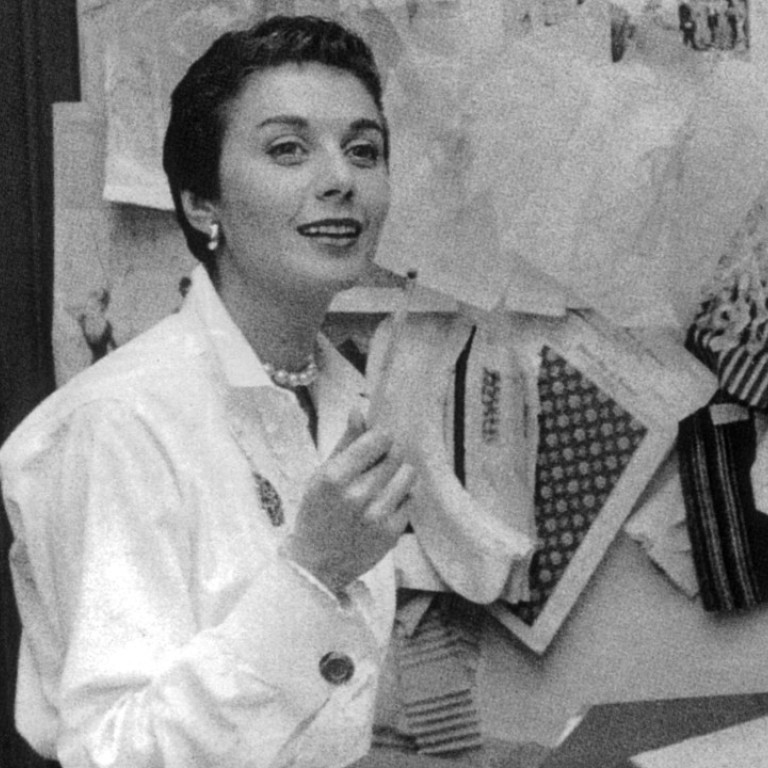 Saving Anne Klein - can a faded fashion house reclaim its 1970s glory?
Five decades ago, Anne Klein set the standard for professional, grown-up style - fast forward to today, and the visionary put in charge of reviving the rundown label is starting to make her move
On the first day of her new job as the creative director of Anne Klein two years ago, Sharon Lombardo arrived at the company's midtown Manhattan offices and was greeted by … no one.
There was no receptionist to escort her to a design studio because there was no studio. There wasn't even an Anne Klein sign confirming that she was in the right place.
Lombardo cried that spring day, considering the enormous task that lay ahead: to revive one of America's once-great fashion brands.
In the 1960s and 70s, Anne Klein set the standard for professional, grown-up style. The company didn't just dress women for the workforce. It epitomised their independence, confidence and multifaceted lives. But since the death of its namesake founder in 1974, the company had churned through a half-dozen designers and multiple owners. By 2015, it had devolved into a morass of bland shift dresses, unflattering cropped pants and shoes that were gawd-awful dowdy.
Lombardo was recruited by the company's latest owner to transform the look of the clothes and the shoes, the advertising, the logo, the attitude. Everything.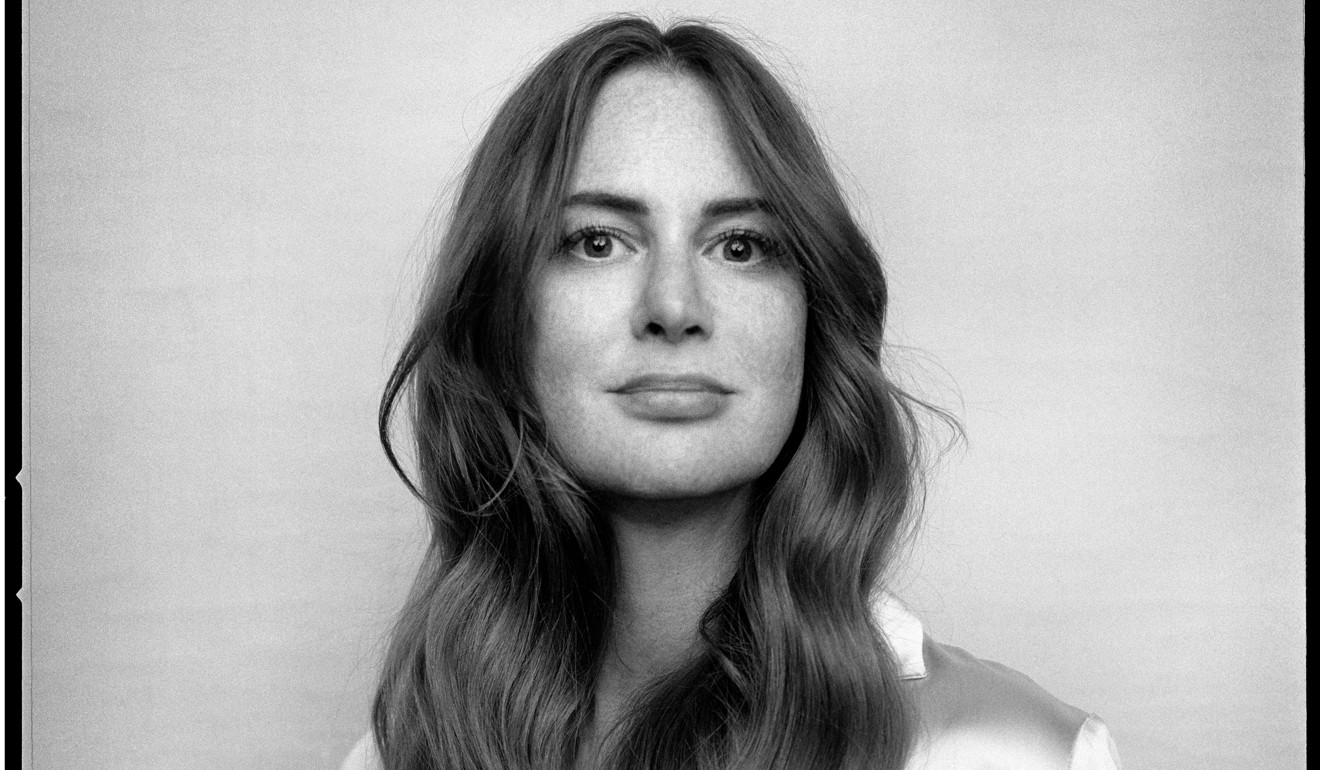 It's the kind of fashion turnaround common in Europe, where lifeless legacy brands - Gucci, Balenciaga, Lanvin - have been resuscitated with jaw-dropping success. But many American brands, including Bill Blass, Halston and Geoffrey Beene, have struggled to reclaim cachet after the deaths of their founders.
For Anne Klein, the goal is modest - not to transform into a prestige brand selling US$4,000 dresses but simply to thrive as a purveyor of sophisticated sportswear.
That challenge is complicated by an ironic fact: Unlike other flagging brands, Anne Klein never stopped making money. The clothes and accessories may be frumpy, but they still sell. So as Anne Klein changes, it must find a way to please the various companies that make and sell its watches, scarves, hosiery, jewellery and everything thing else. For them, gambling on a fashion revolution puts a sure thing at risk.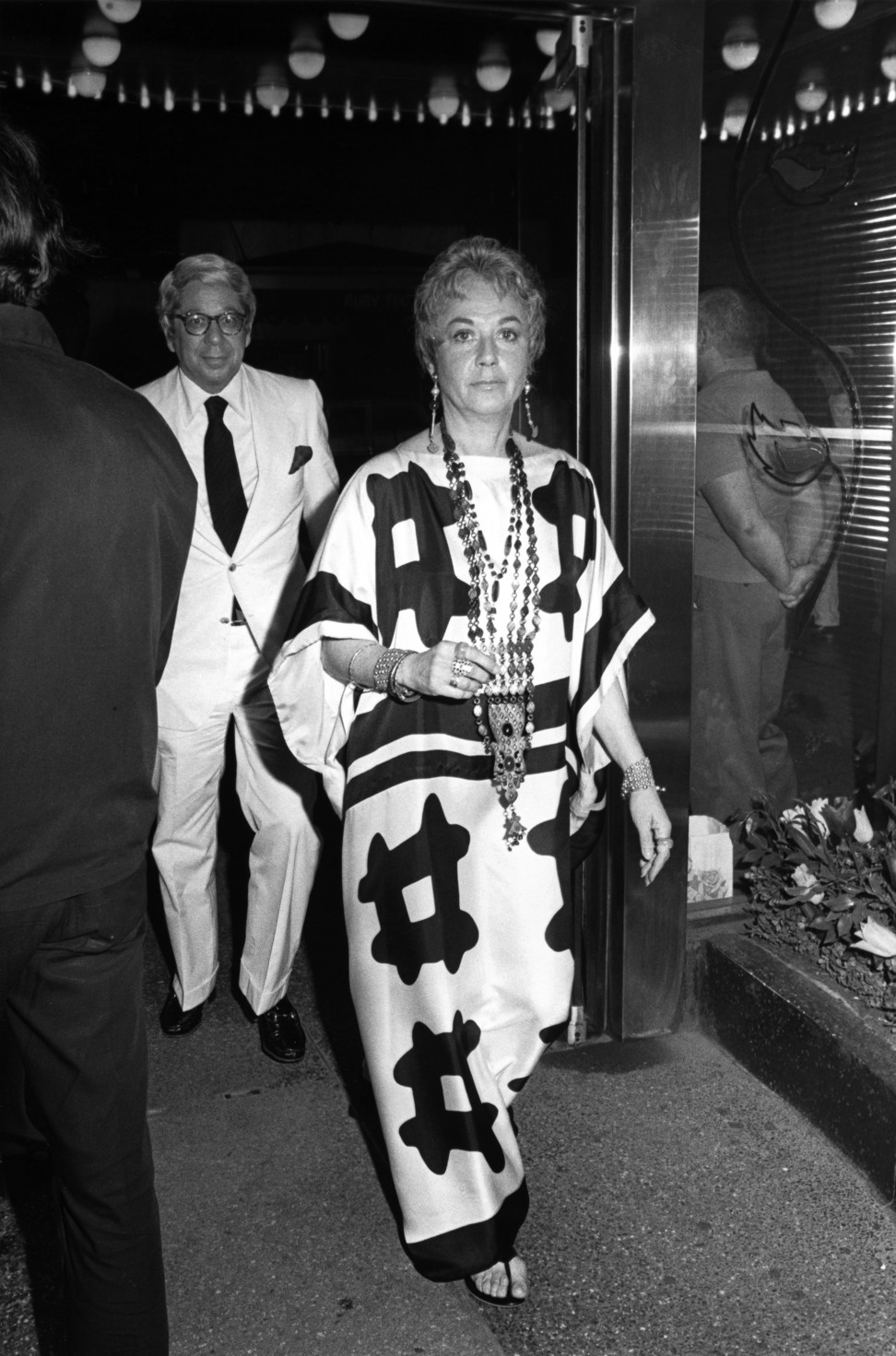 Lombardo, 45, spotted only one sign of activity when she arrived at her new workplace - a handful of people scurrying down a distant hallway. They were the licensing folks.
As brands grow in popularity, they frequently sign licensing deals with outside manufacturers that design and produce everything from jewellery to luggage.The arrangement can be highly lucrative for fashion houses; the risk is that they also cede a significant amount of control.
At Anne Klein, with nine different licensees in the United States alone, the people who designed the scarves had nothing to do with the ones who created the watches. No one was in charge of a central vision. Anne Klein was just a bunch of stuff.
Yet the shoes alone, Lombardo says, were roughly a US$2 million business. And the brand was widely available in department stores. Anne Klein could have survived on name recognition and serviceable products. And certainly, many of its licensees were content to do so. But the brand's history suggested that it could be much more.
Lombardo, who began her career designing for US west coast surfing and skateboarding brands, dived into the archives. She started compiling a "mood board of who and what I thought Anne Klein could be," she says.
The designer Anne Klein was born Hannah Golofski, in Brooklyn in 1923. She spent the early part of her career creating petite-size clothing, elevating the category from girly frocks with Peter Pan collars into sophisticated sportswear. She founded her company in 1968 with a focus on separates, not suits - an innovation at the time. When she died of cancer, her company was a financial success.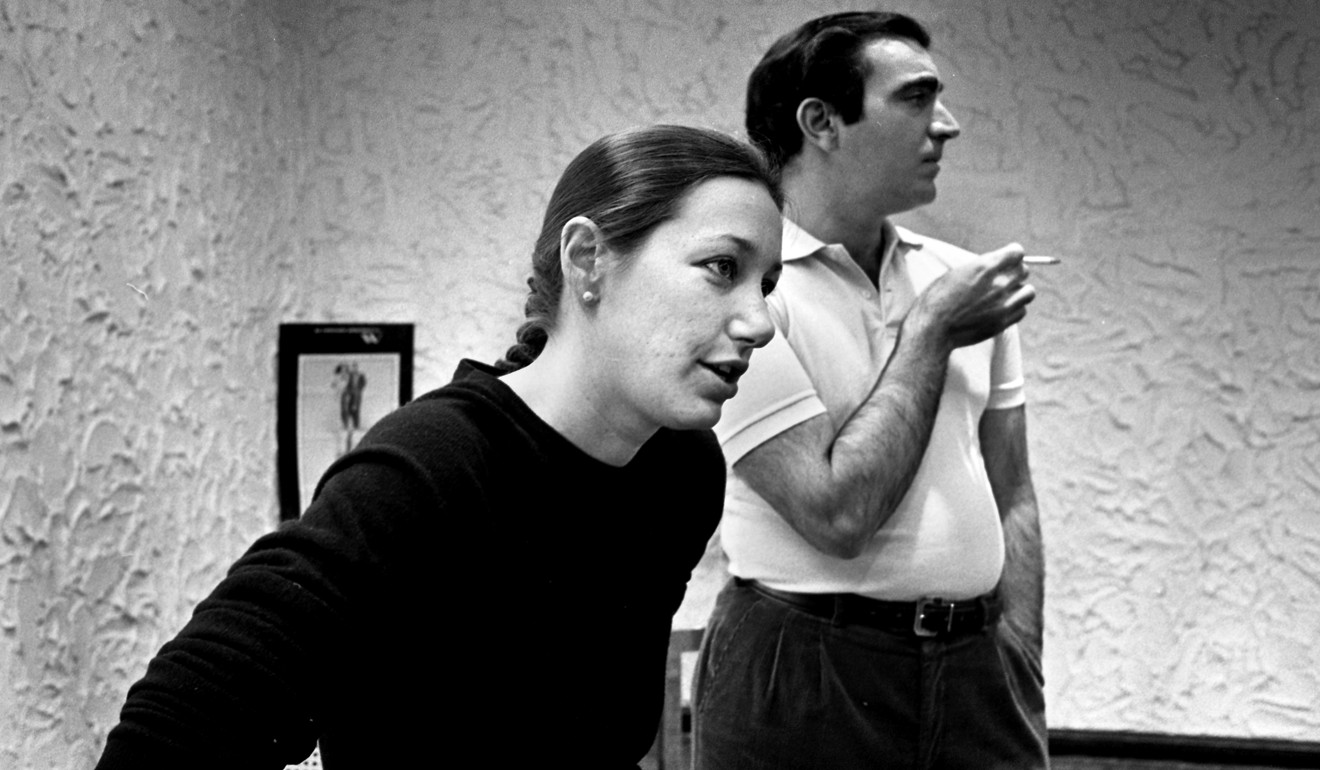 Donna Karan, who had been Klein's assistant, took over along with Louis Dell'Olio, and for a decade, they preserved the company's aesthetic voice. But in 1984, Karan set out on her own. By the early 1990s, the company's sales were falling.
A series of designers attempted to jolt it back to life. But the company was sold and sold again. Finally the brand became a division of Nine West Holdings, and Liz Fraser was asked to become the new chief executive - the business brain to Lombardo's creative one.
Fraser was eager for a down-to-earth change after 15 years at Marc Jacobs. But she had doubts about a brand no one talked about any more. Then she heard Patricia Arquette's passionate women-deserve-equal-pay speech at the 2015 Academy Awards. Meanwhile, Hillary Clinton was on the cusp of entering the presidential race.
Fraser began to sense a moment in which women and their relationship to power would dominate the public dialogue. She accepted the job.
Rebuilding Anne Klein would not just be about streamlined silhouettes, sleeker heels and a more sophisticated colour palette. Anne Klein also needed magic. It needed to get people to feel something upon hearing the name.
Fraser started by romancing her own staff. One of her earliest corporate decisions was to swap out the generic soap in the bathrooms for something upmarket. She also ordered fresh flowers for the showroom. It was a subtle injection of luxury into a nondescript office, which she hoped would inspire the design.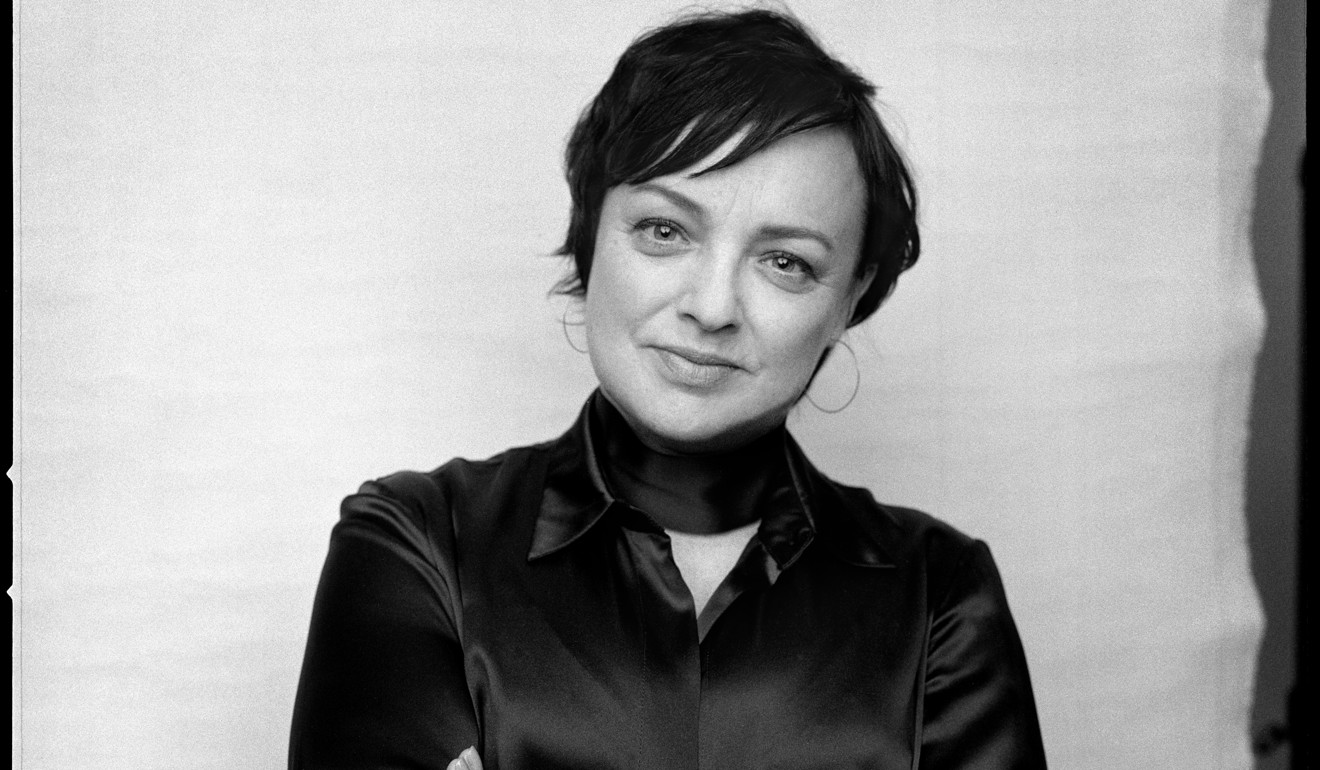 She and Lombardo also ordered up a new font for the Anne Klein label, the original having "gotten so wispy it was like it was disappearing", Fraser says.
And Lombardo settled on a new bit of signature hardware for handbags and shoes, a logo that suggests both the letter "A" and a kind of bridge – symbolising a connection between past and future.
In February this year, Anne Klein unveiled a more refined collection of shoes and handbags - constructed from leather, not PVC, with more discreet embellishments and more modern proportions.
Lombardo's changes have so far been received most enthusiastically in South Korea, where the brand has maintained a glint of cachet. The new look has also been embraced in Doha, Qatar, where a free-standing Anne Klein store recently opened.
A post shared by Anne Klein (@annekleinofficial) on May 6, 2017 at 11:05am PDT
In the United States, Anne Klein is constrained by its previous success. Since a pair of the old Anne Klein shoes would sell for less than US$100, doubling that price risks losing current customers, without guaranteeing the gain of new ones.
"We thought, in our enthusiasm and ignorance, people would just say, 'Yeah, come on, let's go,' " Johanna Almstead, vice-president of global communications, says. "We have to earn their trust. It's so much more complicated than we thought."
This month, Lombardo's ready-to-wear arrived. Officially called "Anne Klein Collection" to distinguish it from the warmed-over frocks that still fill the racks at department stores, it only took two years.
She was inspired by the company's archives, but also by Morocco. The palette is warm, the colours muddy. Lombardo expects tops will retail from US$148 to US$198, while loose-fitting trousers will be priced around US$250.
The pieces, manufactured in Poland, are classic but not dull. Sensual without being overtly sexy. Easy-to-wear yet polished.
As Lombardo finessed this collection, she employed a fit model who was a size 8 – not the typical size 2 or 4 – and also happened to be 45 years old. "If I can make things look good on a size 8, I'm closer to making things that are relevant to real women," Lombardo says.
A post shared by Anne Klein (@annekleinofficial) on May 23, 2017 at 7:49am PDT
The overhaul of Anne Klein Collection will be at least a five-year project. Its big relaunch, likely by early this summer, will not be at a department store but on its own website – the best way, Fraser says, to deliver the brand's complete vision to an audience of busy, professional women.
And those are the consumers – not hipsters, influencers or others – who will ultimately judge whether Anne Klein addresses modern needs in a way that other brands have not.
The Washington Post