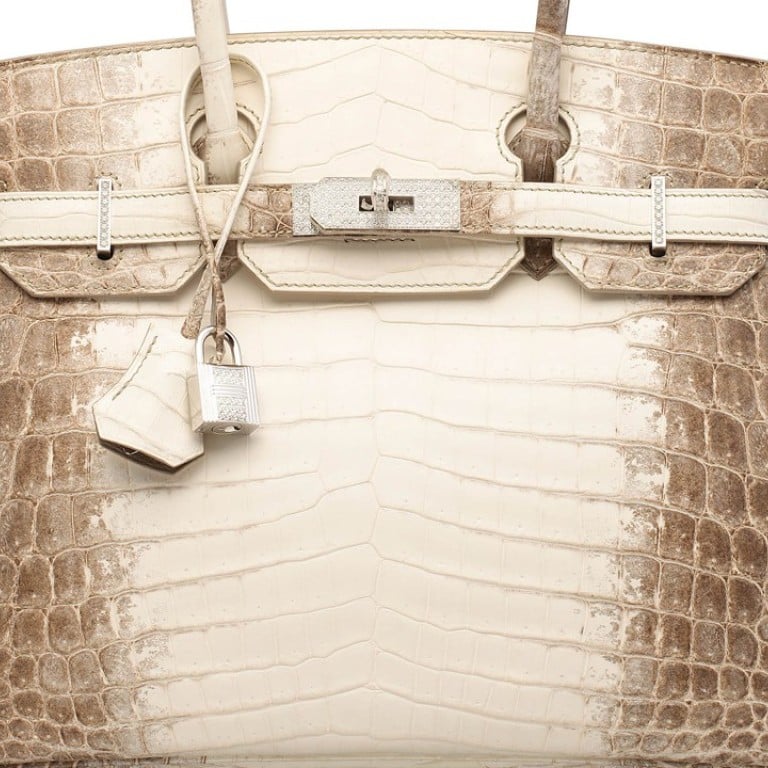 World's most expensive handbag sells in Hong Kong for over US$377,000 – a Hermès white crocodile Birkin
After some 15 minutes of intense bidding, the Hermès Birkin 30 in delicately graded crocodile hide with gold detailing and 245 diamonds sells to an undisclosed bidder at Christie's auction
A world record for the most expensive handbag sold at auction was set in Hong Kong on Wednesday.
Auctioneer Christie's sold a Hermès matte white Himalaya niloticus crocodile diamond Birkin 30 with 18-carat white gold and diamond hardware for HK$2.94 million (US$377,261). Pre-sale estimates for the bag ranged between HK$1.5 million and HK$2 million.
Christie's said intense bidding in the room, by phone and online went on for 10-15 minutes..
The bag is the same style, but of a different year, as another one sold at Christie's 2016 spring sale in Hong Kong for a then-world-record price of HK$2.33 million).
The classic shape of the Himalaya Birkin first emerged in the mid-1980s. There is currently a six-year waiting list to acquire a new one. It takes at least 48 hours to create a Birkin by hand.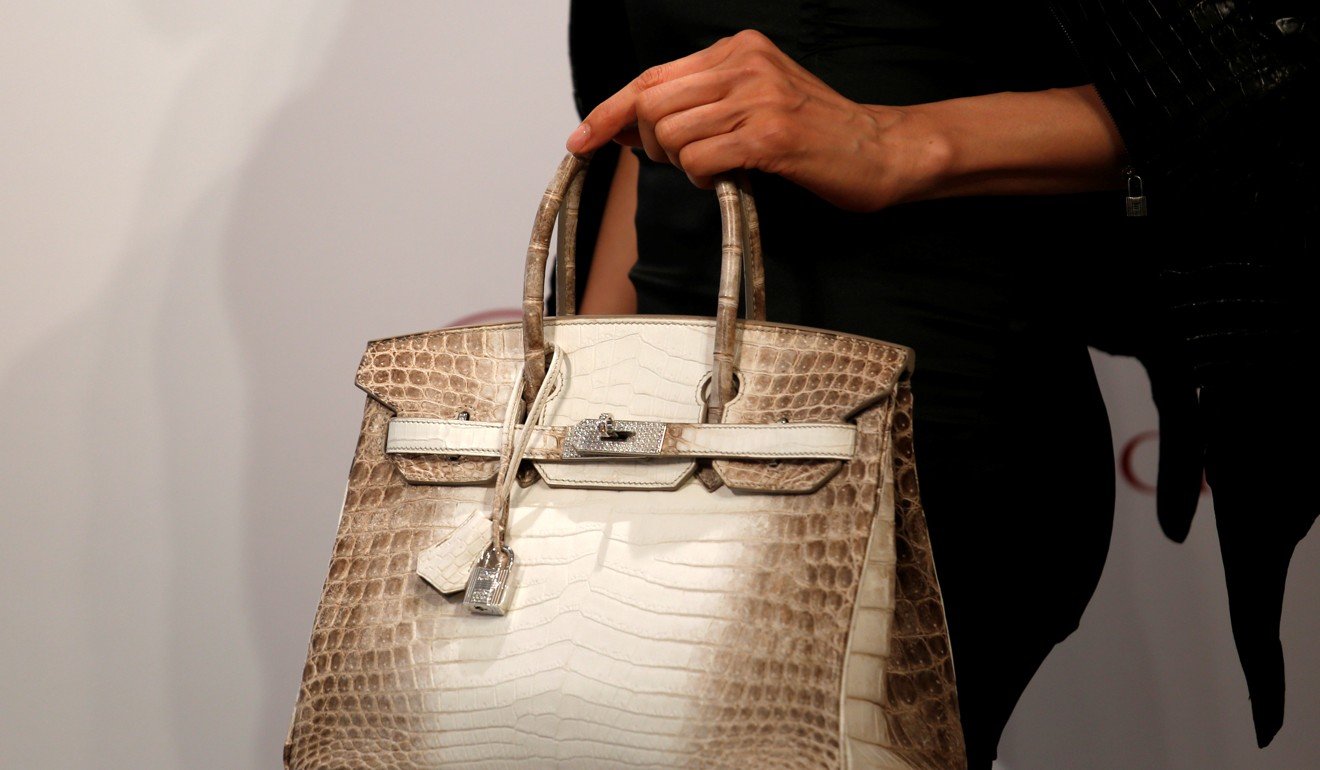 The Himalaya Birkin is crafted from Nilo crocodile hide. The designation 'Himalaya' does not apply to the origin of the bag, but to the delicate gradation of the colour. The smoky grey fades into a pearly white, resembling the majestic, snow-capped Himalayas. The process of dyeing a crocodile hide is time-consuming and exponentially more difficult as the shades lighten – to create the immaculate white of the snow and the gradation to rocky grey requires great skill and a fine eye.
"The most valuable bags are the diamond pieces, and the top collector pieces are the ones from the Himalaya family," says Matt Rubinger, international director of handbags and accessories, Christies. "This example, with white gold detailing and 245 diamonds, combines the two. It is a Himalaya with diamond hardware, and thus the apex of the market."
In 2015 British singer Jane Birkin asked Hermes to remove her name from its crocodile-skin handbag after learning of the "cruel" methods used to make the accessory.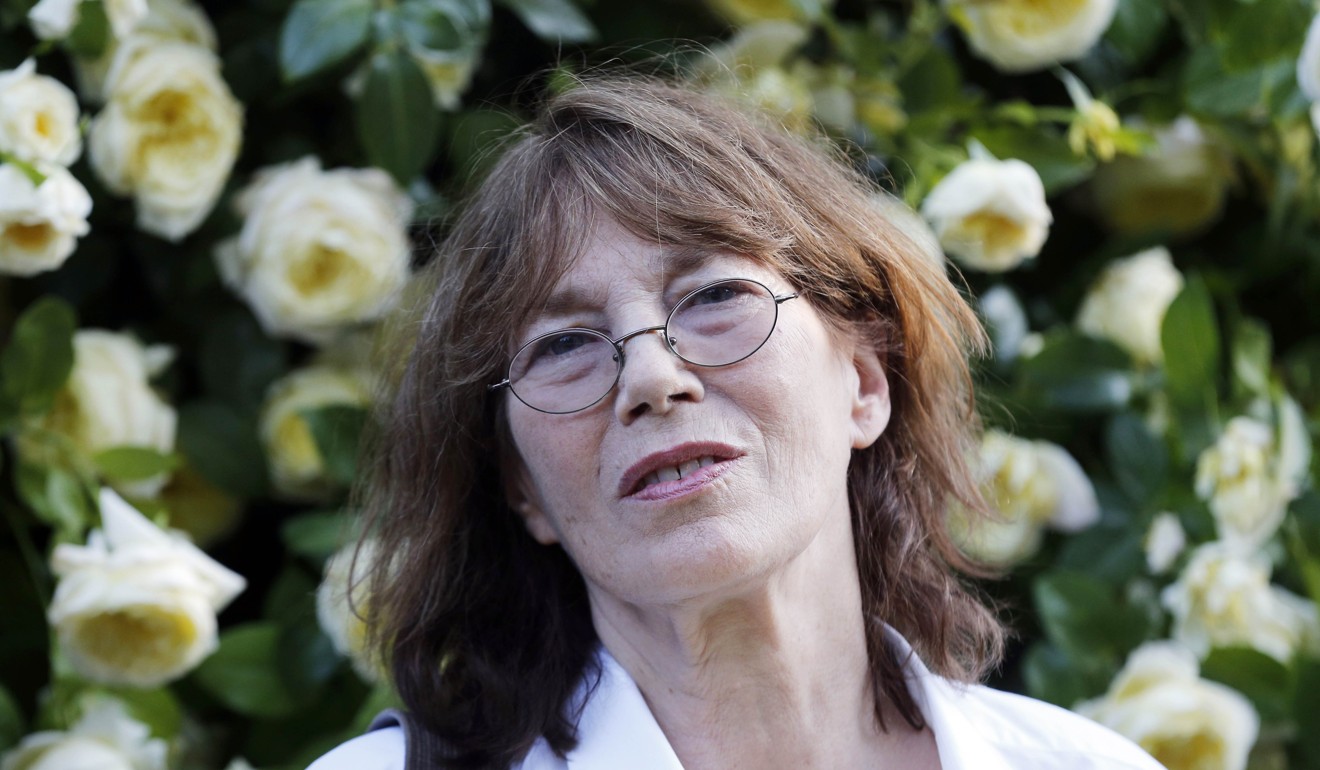 The bag was designed for Birkin in 1984 after a chance meeting between the singer and actress and the then president of Hermès, Jean-Louis Dumas. A new mother at the time, she complained she could not find a bag that was both elegant and practical.