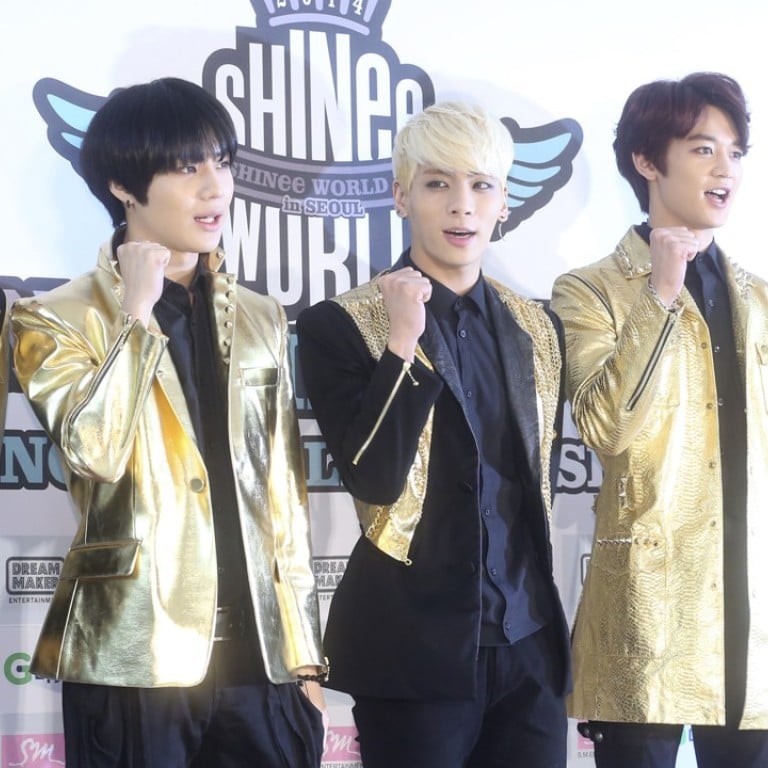 South Korean men having plastic surgery to get 'pretty boy' looks and macho physiques of their K-pop and K-drama idols
From 'moob' reduction to rhinoplasty, more and more Korean men are turning to plastic surgery to copy the 'pretty boy' look and masculine body popularised by K-drama actors, K-pop singers and reality-TV makeovers
The face of male beauty is changing in South Korea. While masculinity has long been a prized trait in the nation's traditional and highly patriarchal society, thanks to the latest generation of K-pop stars and celebrities, the husky, angular leading men of South Korean dramas from the 1990s and 2000s have been replaced by a new male ideal: the "pretty boy".
Boy bands such as Super Junior, Shinee, Beast and the fashion-forward, albeit unconventionally handsome, eyeliner-wearing members of Big Bang; and the delicate good looks of actors including Song Joong-ki, Hyun Bin and Kim Soo-hyun can be credited for helping popularise this new embodiment of male beauty.
The "pretty boys" of Korean entertainment have captivated legions of K-pop and K-drama fans around the world, even inspiring inverse versions like China's androgynous, boy-band-inspired girl group Acrush.
In South Korea, this aesthetic is strongly reflected in recent male plastic surgery trends. While the rise of the pretty boy has been evident for a while, Korean pop culture fans often credit actor Bae Yong-joon's graceful good looks and sensitive leading man roles for sparking the first generation of this new ideal.
However, it wasn't until the gamine likes of Lee Min-ho, Kim Hyun-joong, Kim Bum and the other pretty boys of F4 (a clique formed by the hottest, richest boys at a fictional high school) in the Korean live-action version of the Japanese manga Boys Over Flowers hit the screens in 2009, that the "kkonminam" or "beautiful flower boy" trend really took off.
In a nation where most celebrities, K-pop stars and even social media influencers are said to have undergone some form of surgery, reality TV shows including Dae-sae Nam or Mainstream Man, featuring dramatic plastic surgery makeovers of male participants are also credited with helping popularise and normalise the pretty boy beauty standard.
In a recent episode, a female judge gasped as a male contestant was unveiled post-makeover, "You really look like a model, like a [celebrity] idol!"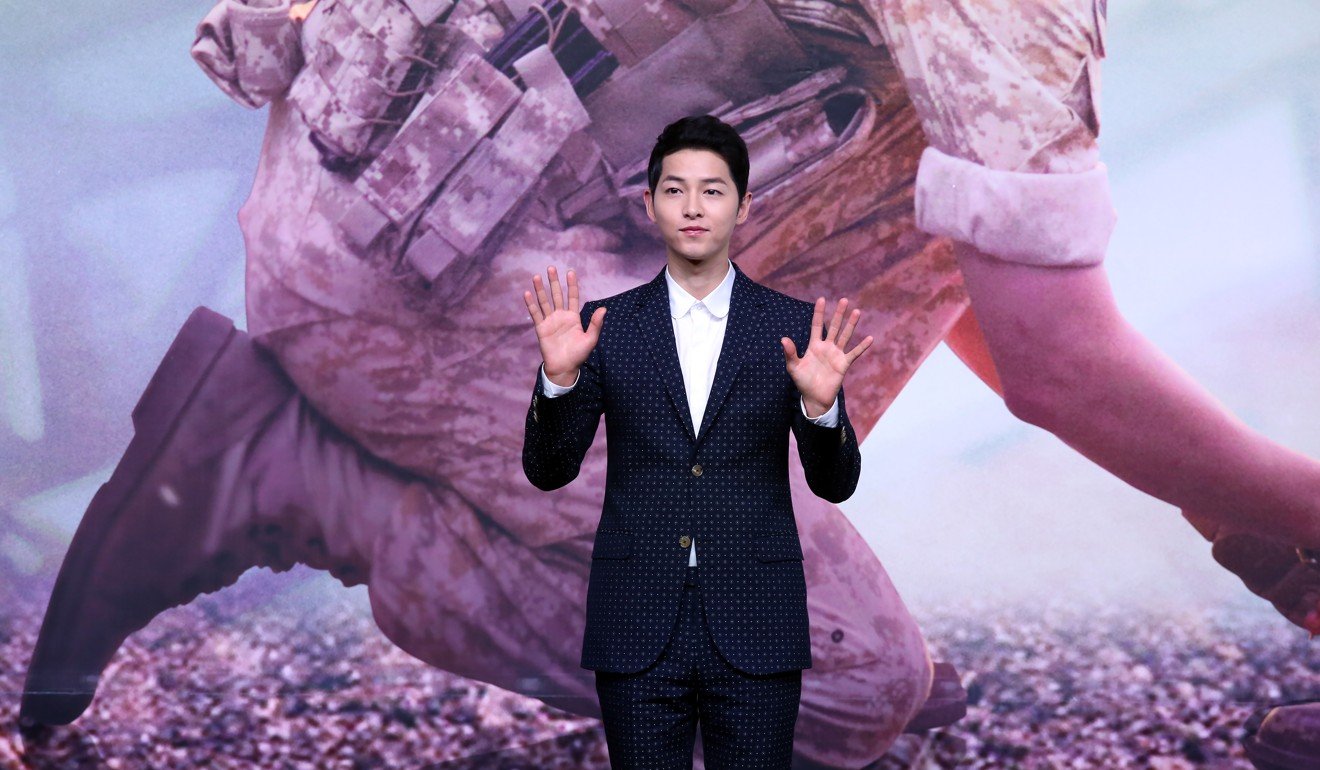 The face of K-pop
"I think the ideal for Korean men is different these days. If a Korean man looks 'pretty' it means he's handsome," says Joy Kang, CEO of Eunogo, a Singapore-based Korean plastic surgery concierge service. "For Korean men, they actually want to look more feminine than other cultures."
Dr Lee Hyun-taek, a head surgeon and founder of Banobagi Plastic Surgery, a clinic in Gangnam, Seoul's plastic surgery Mecca, says: "In the past, Korean men used to get plastic surgery to become more masculine, but now men have become interested in cosmetics [such as BB cream and skincare] and see the appeal [in looking more androgynous]."
"They want to have face shapes and looks like idols or celebrities. More men are pursuing more feminine looks than before, and men's cosmetics and plastic surgery trends are heading in this direction," says Lee, citing actor Jang Dong-gun as an example of South Korea's "pretty boy" ideal.
Beauty products marketed for men, and male-specific grooming products including everything from men's BB creams, to skincare products, face masks and other beauty treatments are on the rise along with male plastic surgery, he says.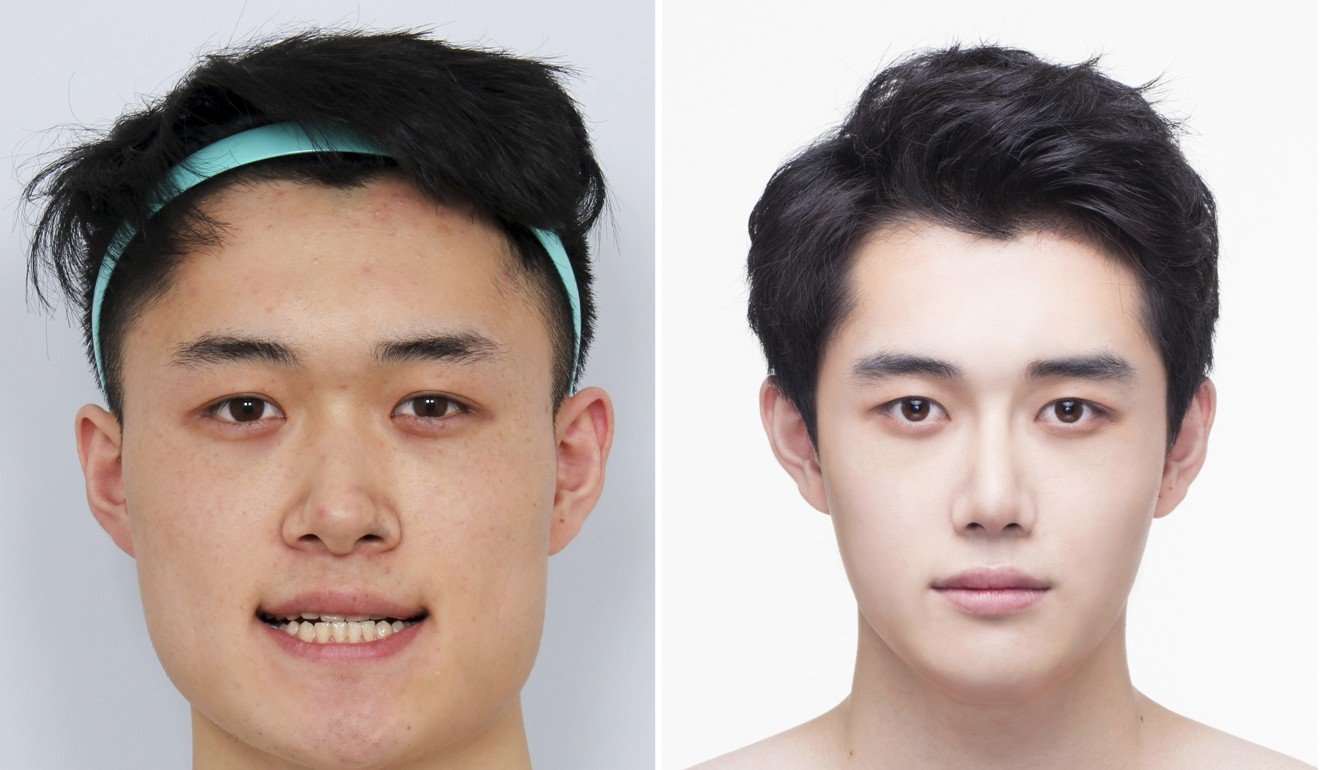 At Banobagi Plastic Surgery, the most popular procedures for men are rhinoplasty, eyelid surgery, facial contouring [V-line or jaw reduction surgery], and body contouring, according to Lee. Throughout the years, rhinoplasty has remained the most requested procedure.
"Koreans have flat faces. We want three-dimensional faces," he says. "We want to be attractive and learn how to be more attractive."
"The thing about rhinoplasty is that it changes the image of the person … The nose is very popular and it's one of the most effective operations to change a person's image most drastically," says Kang.
Interestingly, this ideal for precise facial symmetry is juxtaposed against having a strong masculine body.
"When you see K-pop stars, they all have sharp V-line jaws with perfect flawless skin, and masculine bodies," says Kang. "For women, we have a term 'bagel girl,' meaning baby-faced and glamorous; a woman whose face looks very young but who has a sexy body."
"For men, we have a similar concept, 'jimsung-dol' which means 'monster idol'; a young, cute-looking guy with a very muscular and toned body shape."
According to industry experts, this combination of pretty face meets macho physique has become the literal embodiment of the latest male plastic surgery trends.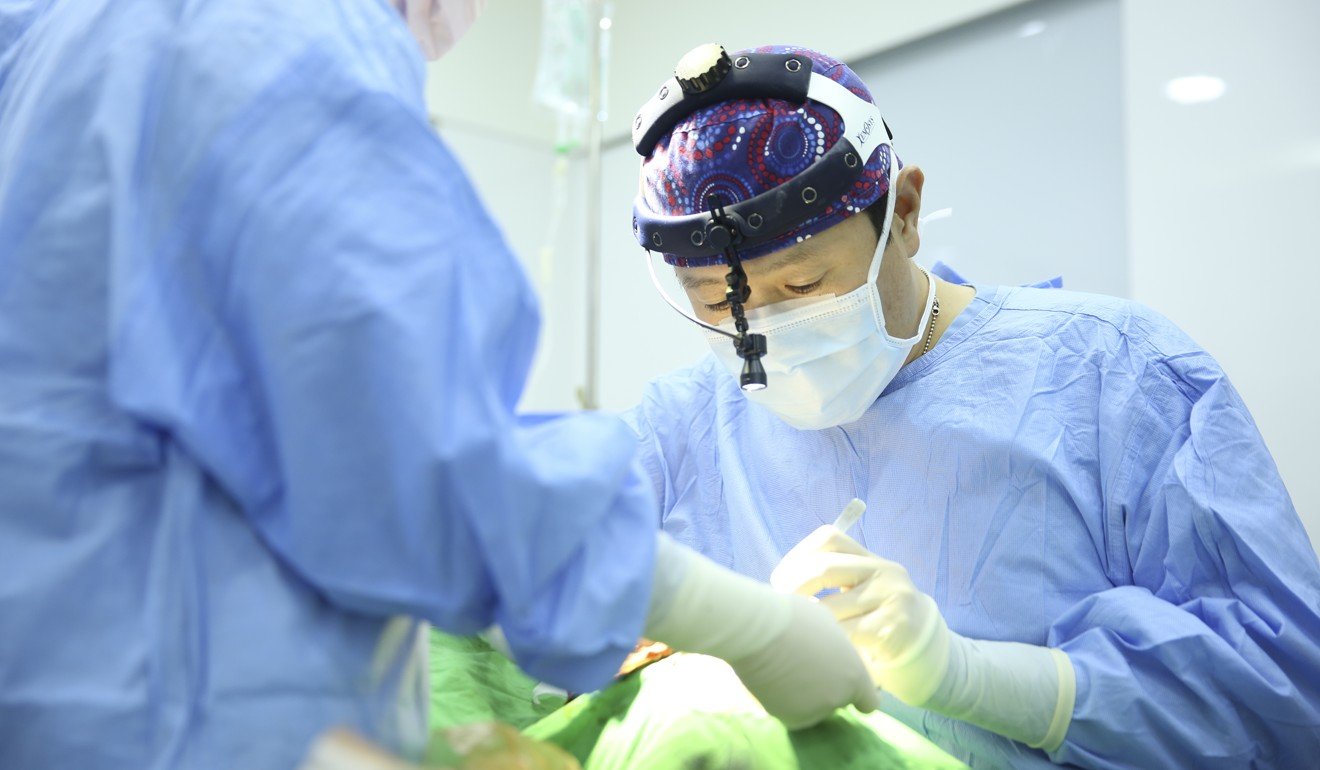 Body procedures
"There's also a thing called six-pack surgery," says Kang. "A lot of guys prefer to work out and develop their own six pack. But for guys who [for instance] need to model and cannot spend a lot of time [on it], they can get liposuction," she says, adding that the procedure does not involve implants, rather the shaping and "carving out" of a six pack via liposuction.
Another popular form of liposuction that is not often discussed is male breast reduction. "In Korea it's kind of a common procedure for men to have a breast reduction," says Kang.
An ad on the website of one of Korea's biggest clinics, Wonjin Beauty, discusses the reduction of "man boobs". It says that, while they are not harmful and can occur due to hormones, large breasts can cause psychological stress for men.
"A lot of men get breast reduction surgery," says Lee Tae-suk at Banobagi. "Obesity rates have been rising over recent years, and a lot of young people are obese. When they lose this weight, they need to have [surgery] to reduce their breasts."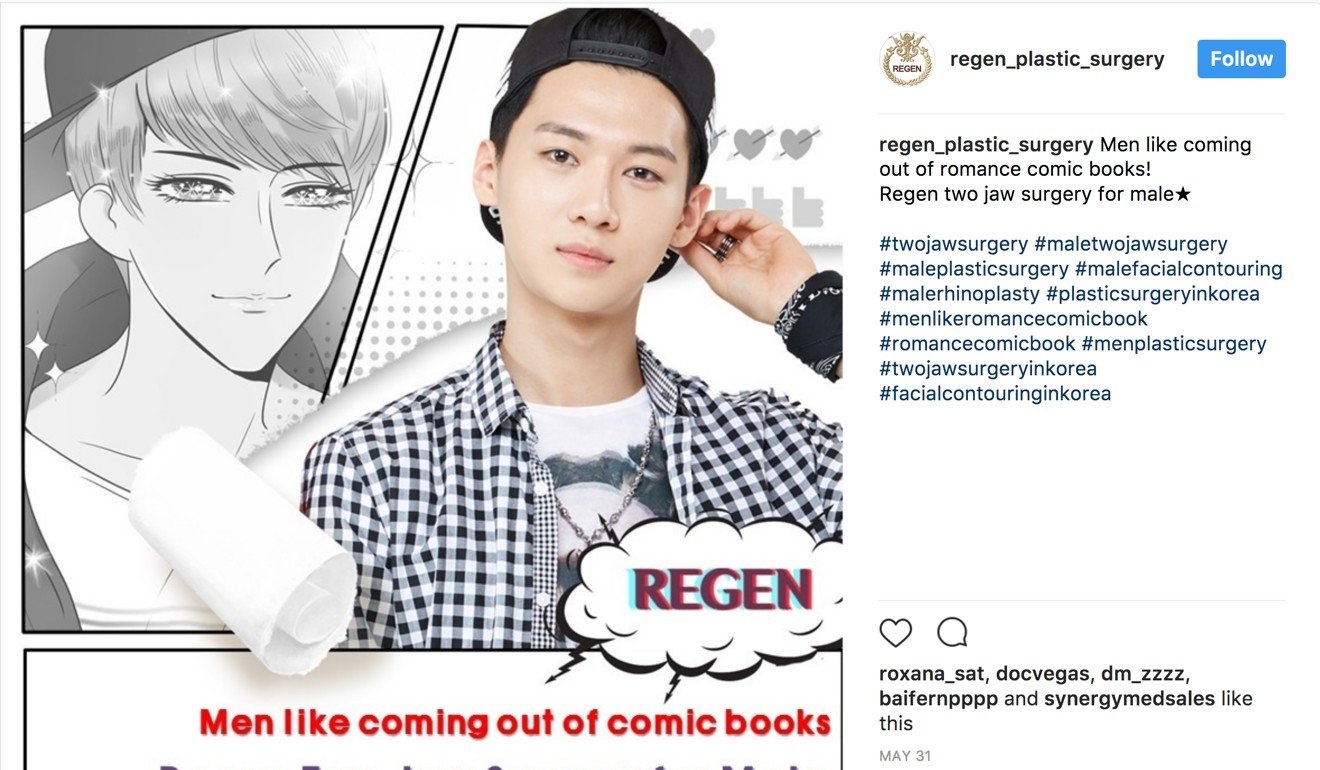 Anti-ageing
Anti-ageing procedures are also on the rise for men. Inside the spa-like facilities at Chaum Clinic, patients pay up to US$20,000 a day for a series of mostly non-invasive rejuvenation treatments, body check-ups and wellness procedures. Chaum is arguably South Korea's most technologically advanced anti-ageing and life extension centre, offering everything from DNA skin testing to tailor-made IV nutrient therapy.
"Several years ago, most men focused on pigmentation treatment [acne scars]," says Dr Jin Seok-in, head of plastic surgery at Chaum Clinic. "Nowadays, men focus more on wrinkles and lifting. Men want to make their face younger. Botox and fillers are the most common treatments for men [at Chaum]. They're minor and cheap. They want to get it over with quickly."
Jin says innovative new procedures for non-surgical face lifts using thermal heating are also among their most popular treatments. "At Chaum, we use Ulthera and Thermage treatment [machines] for facial rejuvenation. Both Ulthera and Thermage use heat to rejuvenate skin, but the methods are different."
"Ulthera is an ultrasound device, it goes deeper, and penetrates the skin," he says. "Thermage is a radio frequency device; it [mainly] penetrates the top layers of the skin."
After using Ulthera and Thermage, the continued effect of the non-invasive facelift can last for up two years.
Overall, male plastic surgery is on the rise in South Korea. "An increasing number of men are open to trying to improve their appearances ... Koreans, whether male or female, are open to talking about surgery – it's really not a shameful subject any more," says Dr Lee Hyun-taek. "Since 2002, when I began practising as a surgeon, the number of male plastic surgery patients has increased by five to 10 times."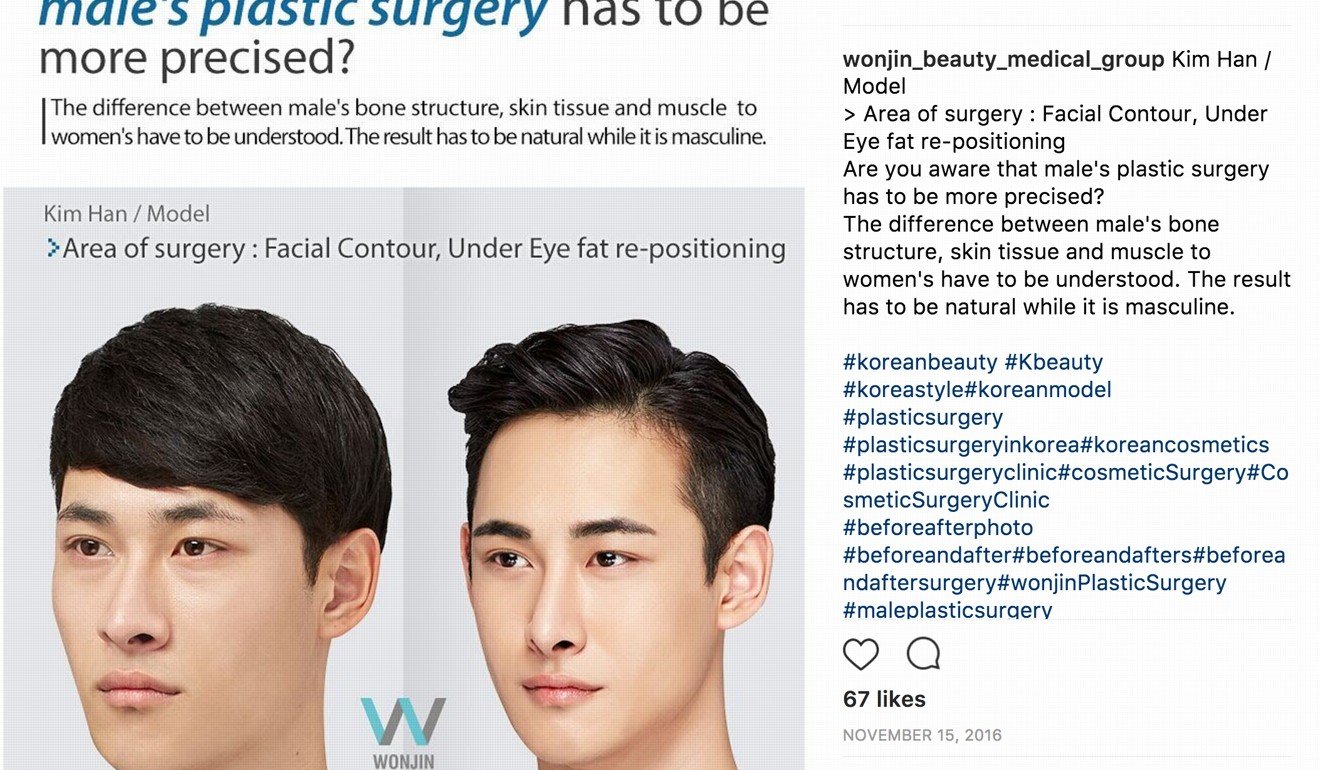 Lee says the number of international patients is also on the rise. "Korean plastic surgery has received recognition all over the world, and the interest from other countries is increasing," he says.
Due to recent political tension between China and South Korea over the Terminal High Altitude Area Defence anti-ballistic missile system, Chinese tourism to South Korea has been unofficially banned by the Chinese government since mid-March. A representative at Banobagi says Chinese patients used to make up 70-80 per cent of all foreign visitors, but the numbers have dropped significantly. More of them are also visiting domestic clinics in China instead of coming to Korea, according to the representative.
At Chaum Clinic, domestic patients make up 70 per cent of the clientele, and 30 per cent come from overseas. Chinese patients comprise 35 per cent of total international visitors. Kazakh visitors also make up 35 per cent; while Mongolian patients represent 20 per cent; and the rest come from the US, Japan, the Middle East and Southeast Asia.
"Most of our patients are between 40 and 50 years old," says a representative for the clinic. "And 40 per cent of our patients are male."
This article appeared in the South China Morning Post print edition as: making the cut