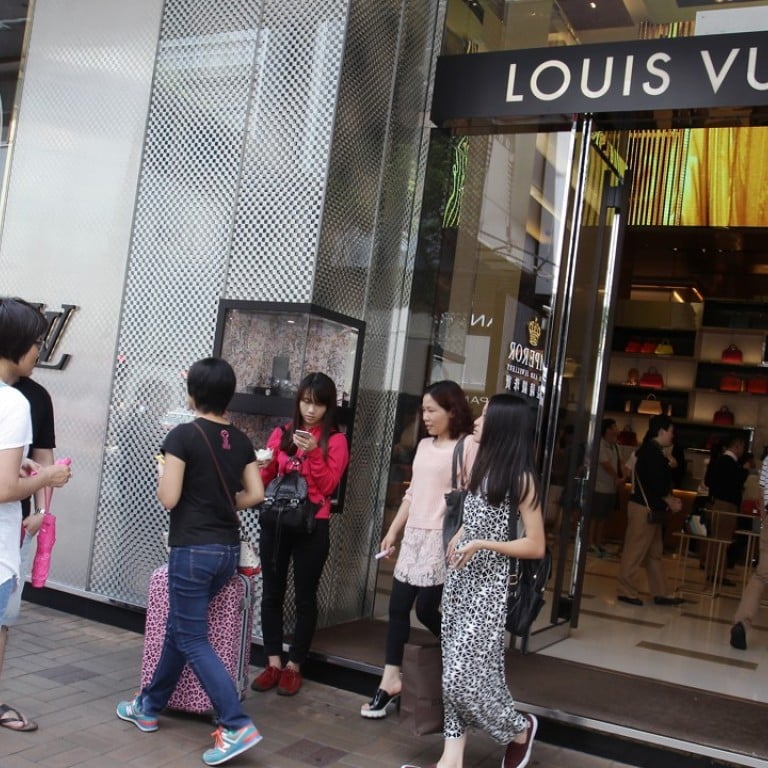 'Explosive' sales make China 'great again' for Louis Vuitton after consolidation to stem downturn, says CEO
Michael Burke also says investment in revamping Hong Kong stores is paying off, and rates one of its stores in the city higher even than brand's flagship Paris store
It's fair to say the all-important Chinese market for luxury goods has seen some volatility of late. Retail CEOs and finance chiefs have been wringing their hands over a fall in sales in China and Hong Kong. But the man leading one of the world's most recognisable luxury brands, Louis Vuitton, doesn't seem at all worried. In fact, he sees the tide turning.
"Oh my, the last six months, it's explosive in China now," says Michael Burke, Louis Vuitton's dynamic chairman and CEO, of the brand's sales. He won't put a number on that before official reports come out, but says with a knowing nod: "You'll see."
Twelve months ago, Burke talked to the Post about the slowing growth in sales of the brand, along with other luxury labels, in the wake of a Chinese government crackdown on excessive gift giving and corruption. He also noted a sales slowdown in Hong Kong, which he attributed to a loss of confidence on the part of local shoppers and a fall in the number of high-spending visitors from China. Burke argued at the time that this was a healthy development and had removed the froth (an unhealthy and unsustainable surge) from the market.
"Today, for us China is great again. It's exactly what I predicted," he says. "The froth will be eliminated by the market, and the real buyers, the upper middle classes and middle classes, will lead a consumer boom in China."
Looking back, he says: "The crackdown on government gifting flushed out the system, which was a good thing. [Chinese President] Xi [Jinping] did it, he had to do it. He took a lot of flak for it, but he had to do it."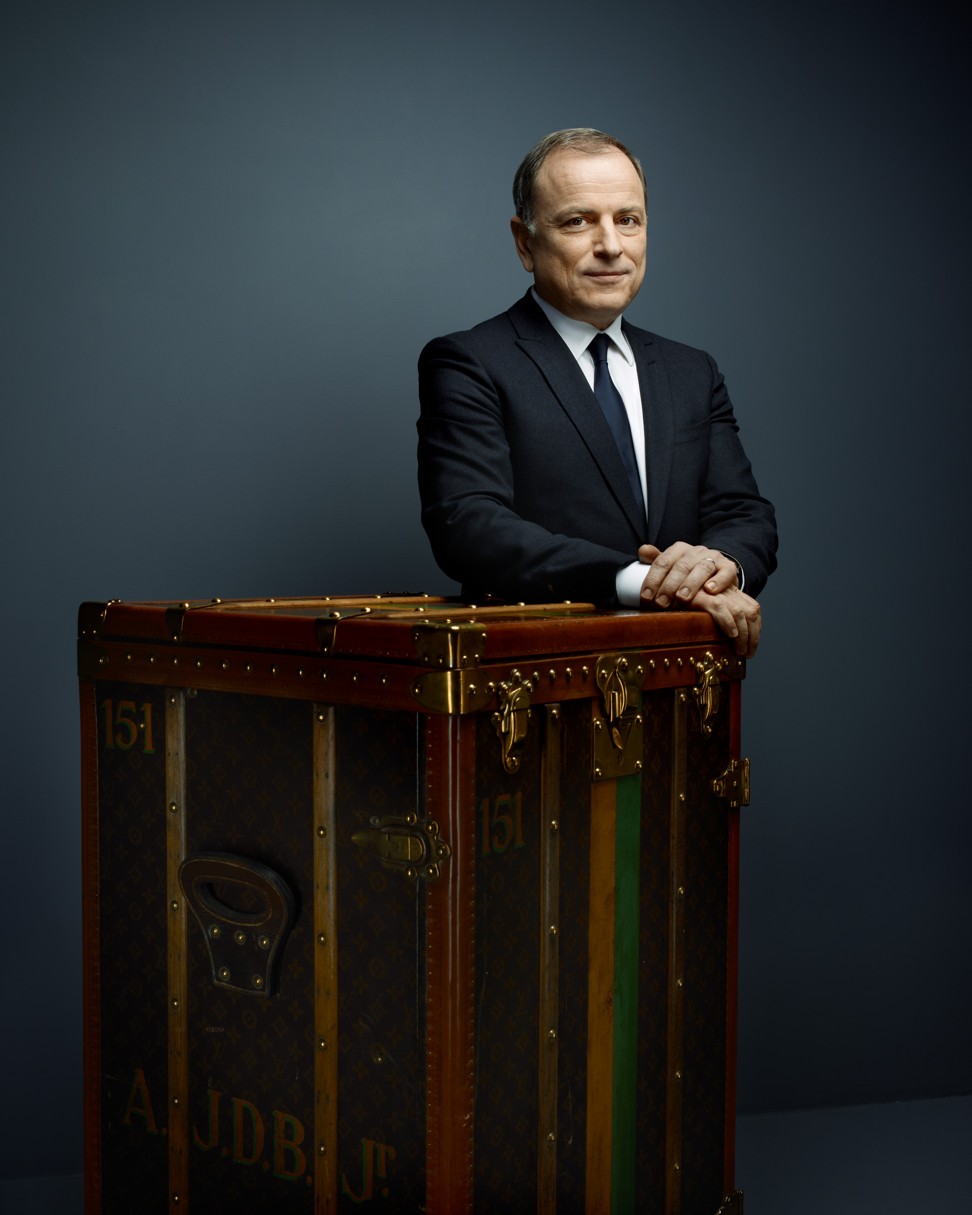 The brand streamlined China operations in the wake of the crackdown to create a better consumer experience and improve margins. "We closed eight stores in the last 18 months, which I said we'd do – the most common situation being reducing two stores in a city to one bigger and better store in the same city," Burke says.
Louis Vuitton also stocked each store with full merchandise lines (menswear, womenswear, perfume, etc, on top of the lucrative accessories lines), since the Chinese "are now the global number one for buying Louis Vuitton ready-to-wear", he says. And it carried on with trunk shows and VIP client events, which have been extremely fruitful.
"We did one event in Beijing recently with high-net-worth clients and sold 600 trunks," Burke says. "That's a hundred trunks a day. It's amazing."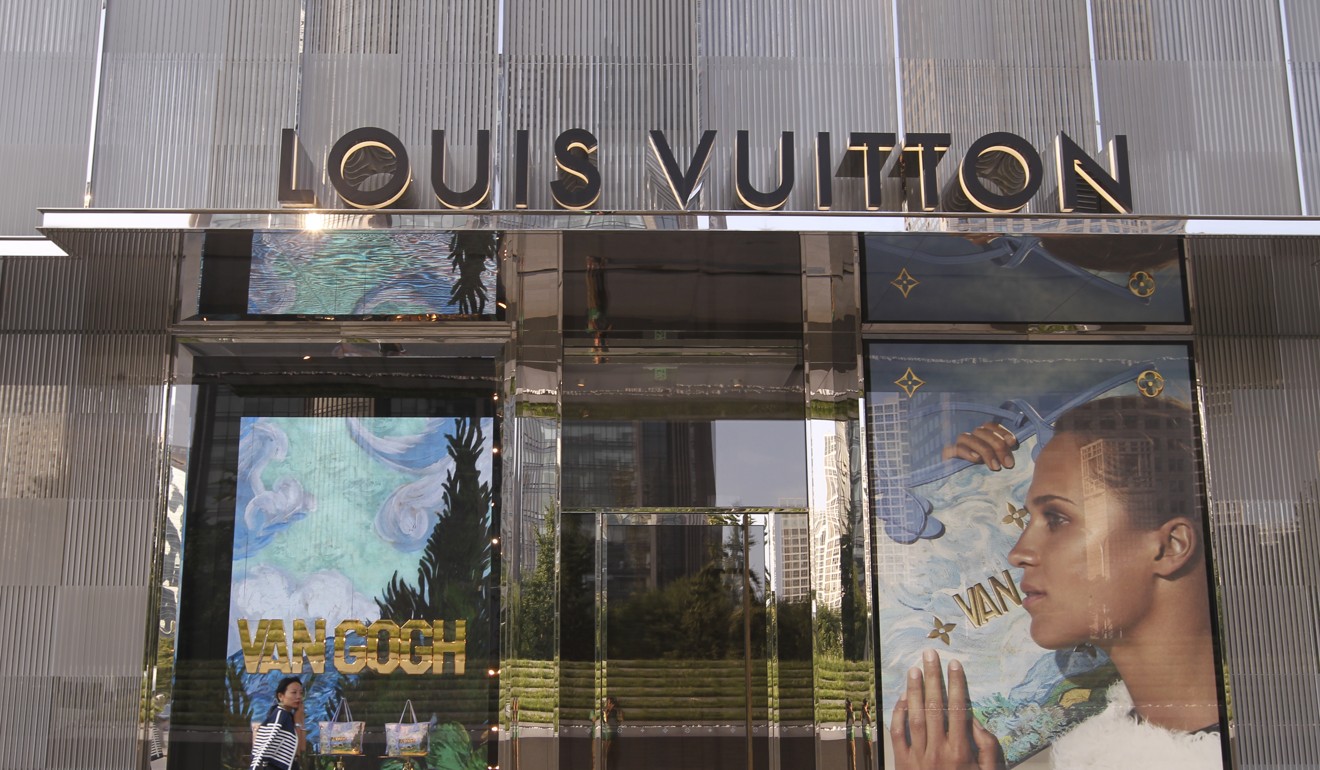 Meanwhile, Hong Kong customers, who for a time were put off by the brand's association with the tourist market, have been returning to LV stores in the city in their droves, Burke says.
LV worked hard to soothe local customers faced with an overwhelming influx of day trippers to its Hong Kong stores – by investing in store revamps. This, and a recent LV exhibition in the city, has given Hong Kong customers a better connection to the brand, Burke says, which has resulted in "substantial growth in local business like we've not had for over a decade".
"Our Canton Road store is clearly our most amazing store in the world," Burke says, "even better than our Champs-Elysees one in Paris. We think now that we've figured out how to handle the dichotomies of the [Hong Kong] market, where you have super sophisticated local clients as well as first-time purchasers who are exuberant, and show it vocally."
And it's not just China; the LV CEO is optimistic about the entire Asia region. "I don't see any dark clouds in Asia," he says. Many of the region's "big issues have been resolved," unlike those of the Middle East, where, Burke says, the "fundamental issues" include "profound religious strife".
As CEO, he has made great efforts to mine Louis Vuitton's heritage in pursuit of a new generation of clients, many of them young and Asian or American – educating them about how the brand was built. As well as looking backwards, the brand has embraced the future in the shape of fashion tech, as its recently launched
Tambour Horizon smartwatch
demonstrates.
"I believe in cycles," Burke says. "There was a very creative moment when many of the royal houses were disintegrating in Europe that liberated many things, then in the 1920s women became more liberated, and in the '60s … I feel like we're in a moment like that. Everyone likes to say that we're in uncertain times but I think in 20 years' time, we'll look and see it as a wonderful moment with opportunity everywhere. Certain people grabbed it and a lot of other people complained."
Burke isn't complaining, then; indeed, you get the idea that he feels those who are do not see the bigger picture. There's much to enjoy in this "moment of hypercreativity and openness", he says, and plenty of risks to take, which might reap great rewards.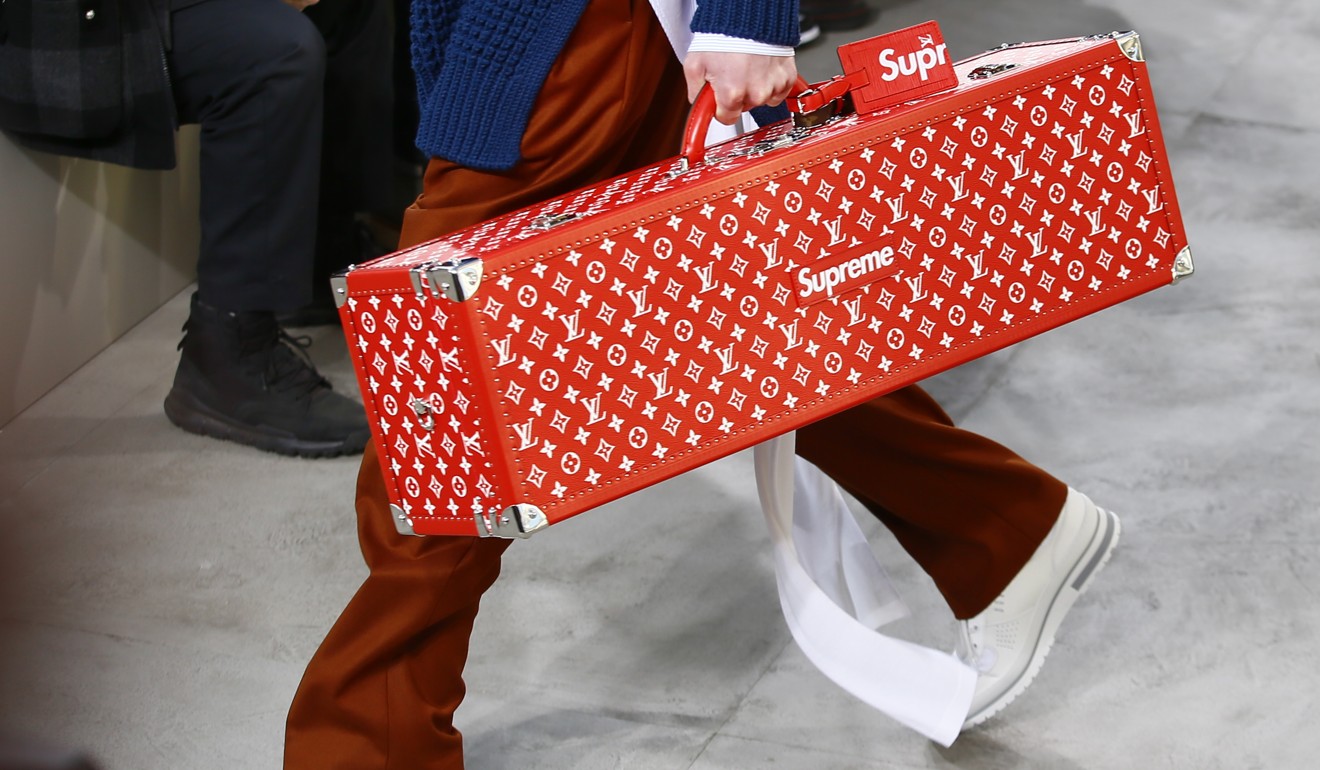 He's often said that without failure and the risk of failing, there are no great successes. "You have to be willing to fall. The reason why we are so relevant today is because we have taken risks," he says.
To illustrate the point, Burke points to the brand's autumn-winter 2017 menswear collection by Kim Jones, which featured a collaboration with New York street fashion label Supreme. The bold collection went viral, and Asian sales went through the roof, with the likes of Hong Kong celebrity Wyman Wong revealing he'd promptly ordered himself an LV x Supreme trunk after seeing the show.
Its success, and the social media posts it drew, no doubt spawned a raft of copycat fashions (as well as a serious resale market). As one of the world's most copied brands, this is something that LV constantly has to deal with. However, Burke can laugh about it and see the bright side.
"I would start being worried if they stop counterfeiting us altogether," he says.