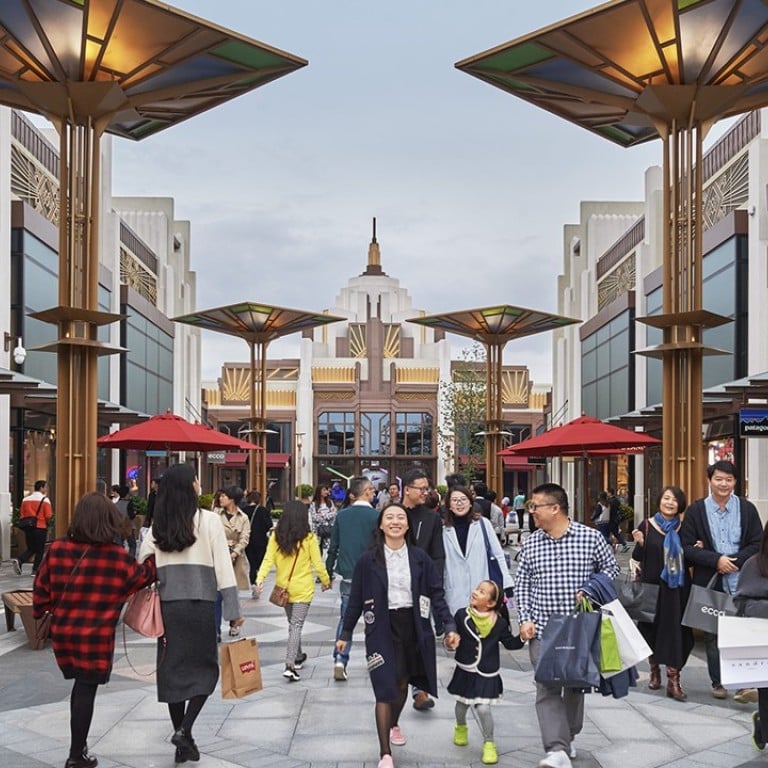 How shopping villages and Chinese tourists are changing the luxury retail landscape
Retail villages in China, Europe and the UK are attracting growing numbers, with Chinese shoppers accounting for 40 per cent of visitors, and this number is expected to increase dramatically as more Chinese travel overseas
Outlet shopping for designer bargains can be addictive and it seems Chinese travellers are hooked.
Increasing numbers are chasing the discounts offered at Value Retail and Florentia villages in Europe – based on tax-refunded sales, China accounted for 40 per cent of the business across Value Retail's European villages last year. The company's Bicester Village near Oxford lures an estimated two-thirds of all Chinese visitors to Britain, and Hong Kong visitor numbers jumped 42 per cent in 2016 over the year before. Chinese visitors were up 34 per cent.
Florentia opened a village in Hong Kong
earlier this year at the KC100 Complex in Kwai Chung and plans to build another in Chengdu, following successes in Shanghai, Guangzhou, Tianjin and Wuhan. Value Retail opened its first village in China in 2014 in Suzhou. The Shanghai Village opened in 2016 attracting almost a million visitors in the first eight months.
Desiree Bollier, chair and chief merchant of Value Retail, and a member of the World Travel and Tourism Council committee, says the travel industry is fuelling the growth in luxury retail. By 2025, the Chinese middle classes are expected to swell to about 250 million, and with fewer than 10 per cent of Chinese now owning a passport, the growth potential is dramatic. "So if you start breaking it down we haven't even begun to understand the growth that is about to hit Europe," she says.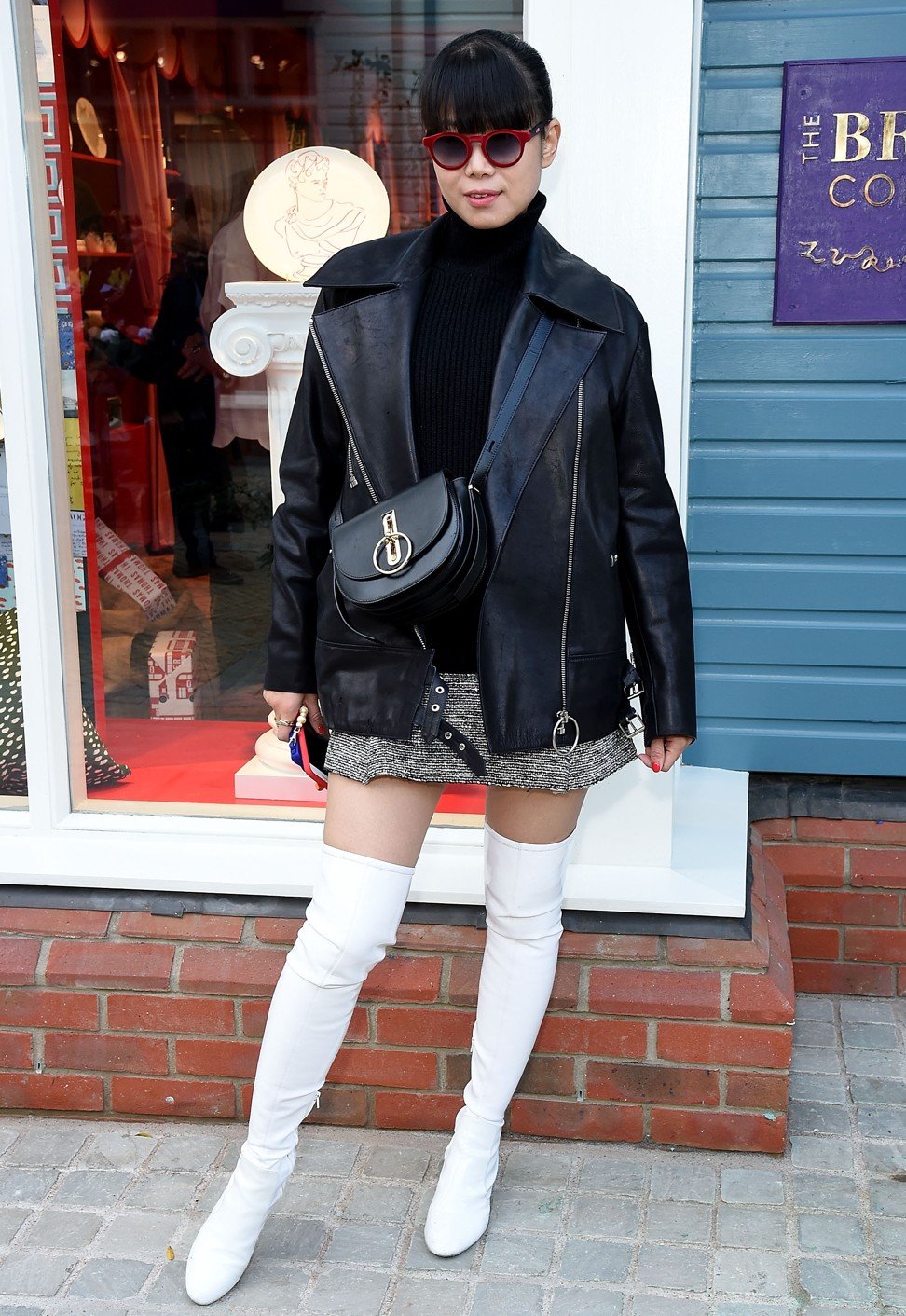 Bicester Village, La Vallee outside Paris, and Fidenza Village near Milan are obvious tourist shopping destinations, but there is also growth in what she describes as "exotic" locations such as Kildare Village in Ireland. "There are 46,000 Chinese students in Ireland, so you can imagine what that means in terms of visiting parents during 'Golden Week', and seeing our figures for Chinese guests up 200 per cent," says Bollier.
She describes all visitors to their villages as "guests" because these are not shopping centres or malls, but destinations that offer an all-round experience as if in a luxurious hotel. Bicester, the first village to open in 1995, had 6.4 million guests (domestic and international) last year, and in late October opened an extension, increasing the number of stores by 30 per cent to 160. It includes a new by-appointment private VIP house, a British (designer) Collective and the Secret Garden Cafe that serves nostalgic British cuisine, plus a vintage sweet shop. The street is landscaped, with Instagram-friendly flower bushes and picturesque chocolate and crêpe food trucks and the especially popular Simply Noodles stand. There are art installations and a style guide handbook is available in Chinese.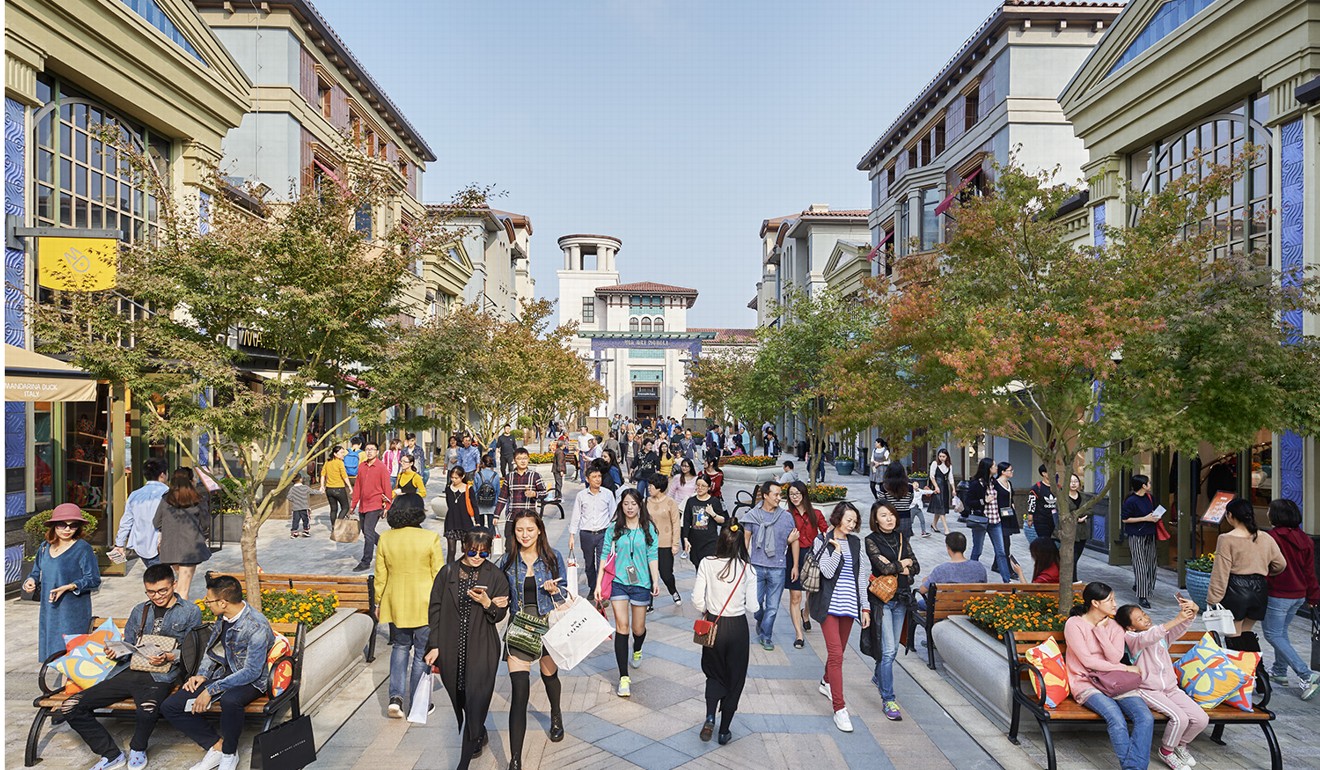 Ideas are tested at Bicester and rolled out across the villages, but Bollier says much has been learned from opening in China.
"WeChat, clienteling, we absolutely got from China, Alipay, the digital know-how acceleration and ease of search we had to learn from China," she says. "We have a lot to learn from video and digital marketing and the WeChat platform. We have to accelerate our use to China-speed."
Villages in Suzhou and Shanghai also have become major destinations. Review site Dianping last month ranked Suzhou Village as the top destination among 1,500 points of interest in the region.
Among the international and local premium brands, such as Shiatzy Chen and Stella Luna, is the Chuang x Yi concept store, a Chinese designer collective that stocks Missy Skins, Chloe Chen, Helen Lee and Ji Cheng.
This article appeared in the South China Morning Post print edition as: It takes a village ... to lure the masses