Beauty
Get more with myNEWS
A personalised news feed of stories that matter to you
Learn more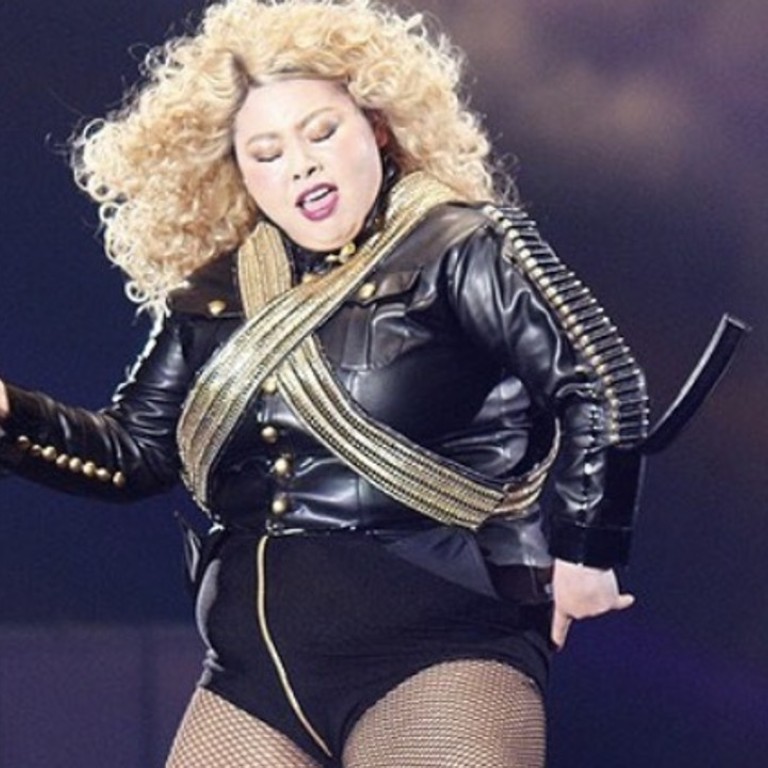 For plus-size Asian women, body positivity still has a long way to go – even if a few role models have defied strictures to be slim
Japanese singer and comedienne Naomi Watanabe's example is helping the nascent body positivity movement for women in Asia, but it still has a long way to go to counter Asian expectations of women that they be slim
From the late comedienne and Shaw Brothers actress Lydia Sum Tin-ha, affectionately known as "Fei Fei" or "Fatty" to her audiences, to Hollywood actresses like Melissa McCarthy and Rebel Wilson, the image of plus-size women as slapstick sidekicks and comedic relief is nothing new.
In the entertainment industry, plus-size women have traditionally been restricted to a few typecast comedic roles while in the fashion industry, they have been all but invisible over the past few decades.
Around the world, expectations about how a woman's body should look exert pressure – something felt particularly strongly in the parts of Asia where being slim is seen as the norm for women. But these expectations may be starting to change in Asia, where a body positivity movement is beginning to emerge with the rise of fashion icons such as Japanese comedienne Naomi Watanabe.
Watanabe started out in comedy in Japan around a decade ago. Best known for her Beyoncé impersonations – which have led to her being nicknamed "Japanese Beyoncé" – Watanabe has done shows in Japan, Taiwan, and the United States.
Over the past few years, she has transitioned from comedienne to style icon, as a front-row fixture at events like Gucci's spring/summer 2018 show, and to entrepreneur with her own casual-wear fashion brand, Punyus.
The key to Watanabe's success is her unabashed celebration of her sexuality as a plus-size woman, says Chelsea Schieder, a feminist scholar and assistant professor at Meiji University of Political Science and Economics in Tokyo.
"Many films, comics and shows [in Japan] display attractive young women who are not only thin but passive. They are the ones who laugh at the jokes, and nod when the male announcers explain current events," says Schieder.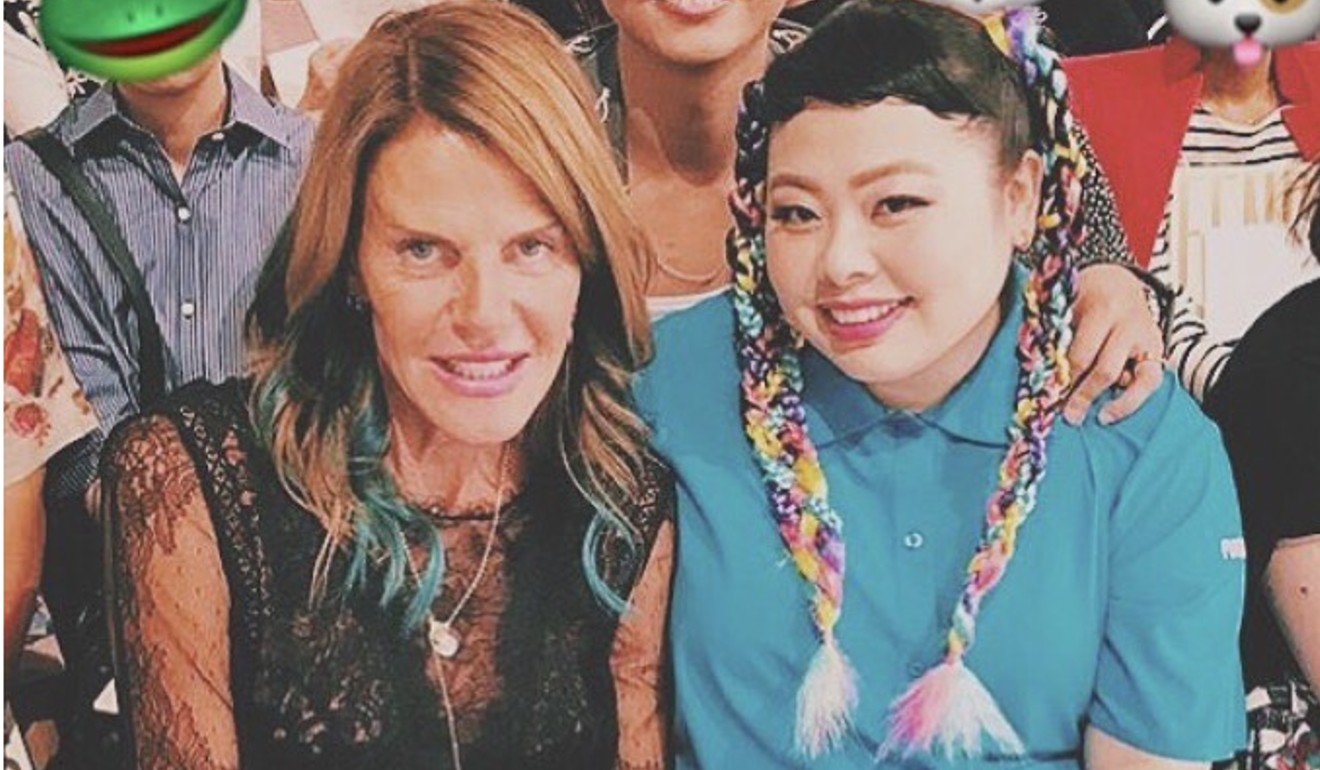 "Watanabe is not passive – she takes up more space with her body and with her attitude, while some of her gags have to do with her sexual desire and determination to do and get what she wants. Her gaze is fierce."
There are other plus-size talents, but their comedy is different from Watanabe's, says Schieder. "My female students see that she is big, and glamorous, and fashionable."
Even so, Watanabe remains something of an anomaly in East Asia. In South Korea, women who are not conventionally attractive, or a little bit "bigger", can still find success in comedy, but rather than making the jokes, they become the butt of them, says Jenna Gibson, director of communications at the Korea Economic Institute.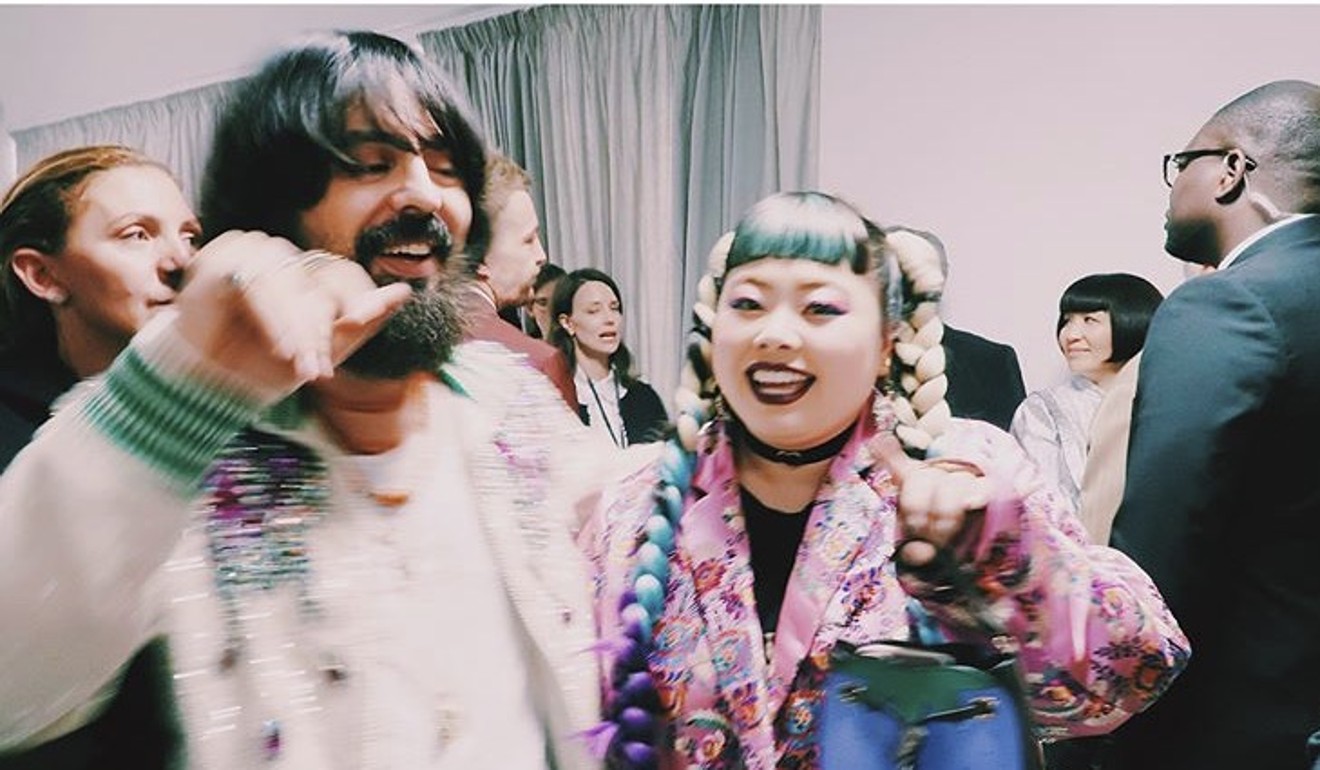 "On [variety shows like] Saturday Night Live Korea, it's a regular thing where some of the main female cast members who are not 'attractive' are part of a gag where they're hitting on a cute [male] cast member," said Gibson.
"If you look at a joke and you drill down to why this is funny, the answer is 'this woman's ugly, that is why it's funny', [but] that is not funny. That is not a joke."
The rise of fashion figures such as Vivian Geeyang Kim, the self-proclaimed first plus-size supermodel in South Korea, who also runs her own plus-size fashion brand, is starting to change perceptions.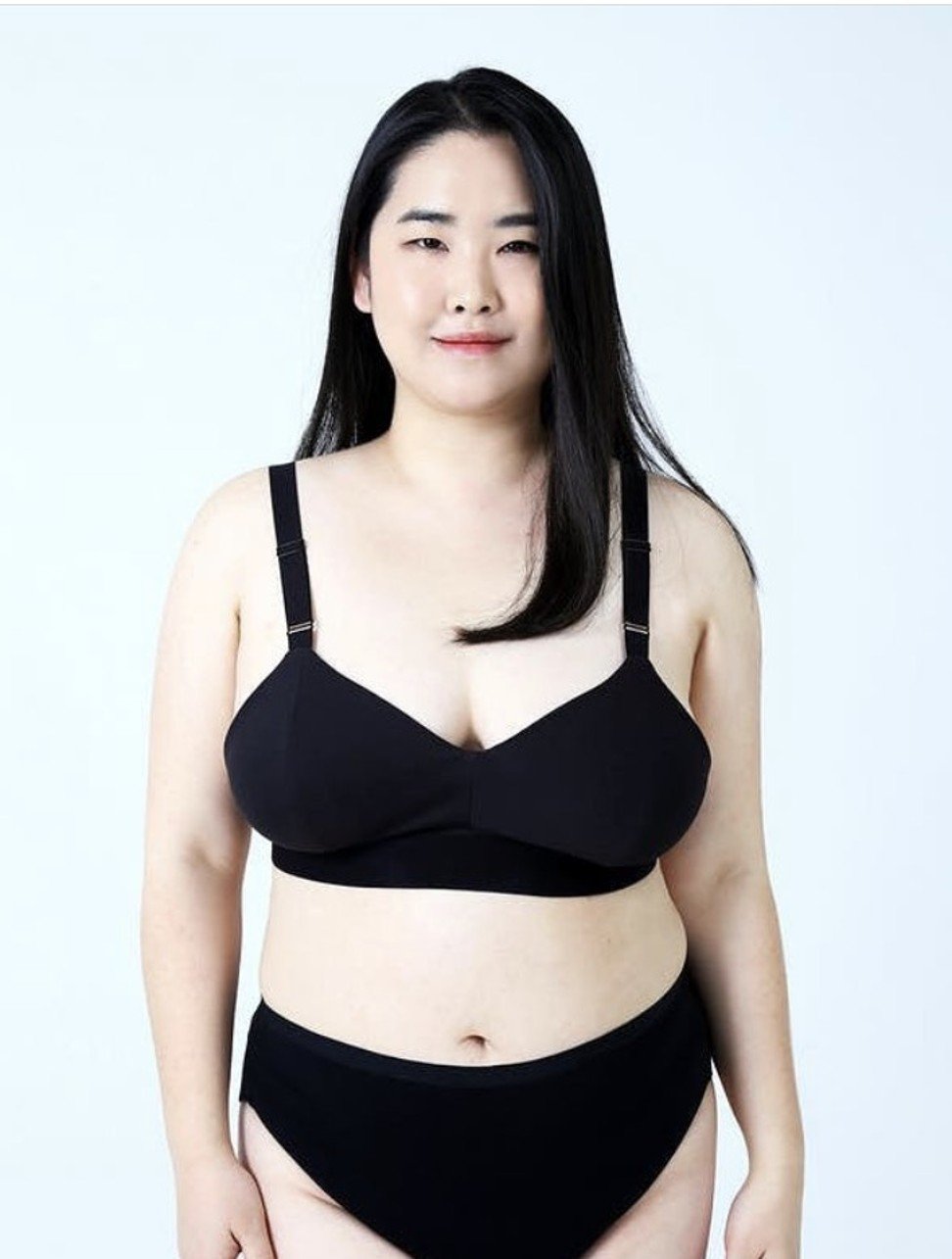 However, sceptics like Catherine Killough, an expert on Korea and women's issues at the Ploughshares Funds in Washington, says South Korea, which is known for being extremely receptive to Western fashion and lifestyle trends, hasn't embraced the body positivity movement seen in the US.
"If by body positive you really mean 'fat acceptance,' then I don't see how South Korea is recognising those women at their full humanity … I'm more convinced that a growing consumer culture has embraced a new market of plus-sized women. That may be why we're still seeing those plus-sized celebrities exhibiting normative beauty standards," she said, alluding to how all women in Korea are expected to be perfectly made up.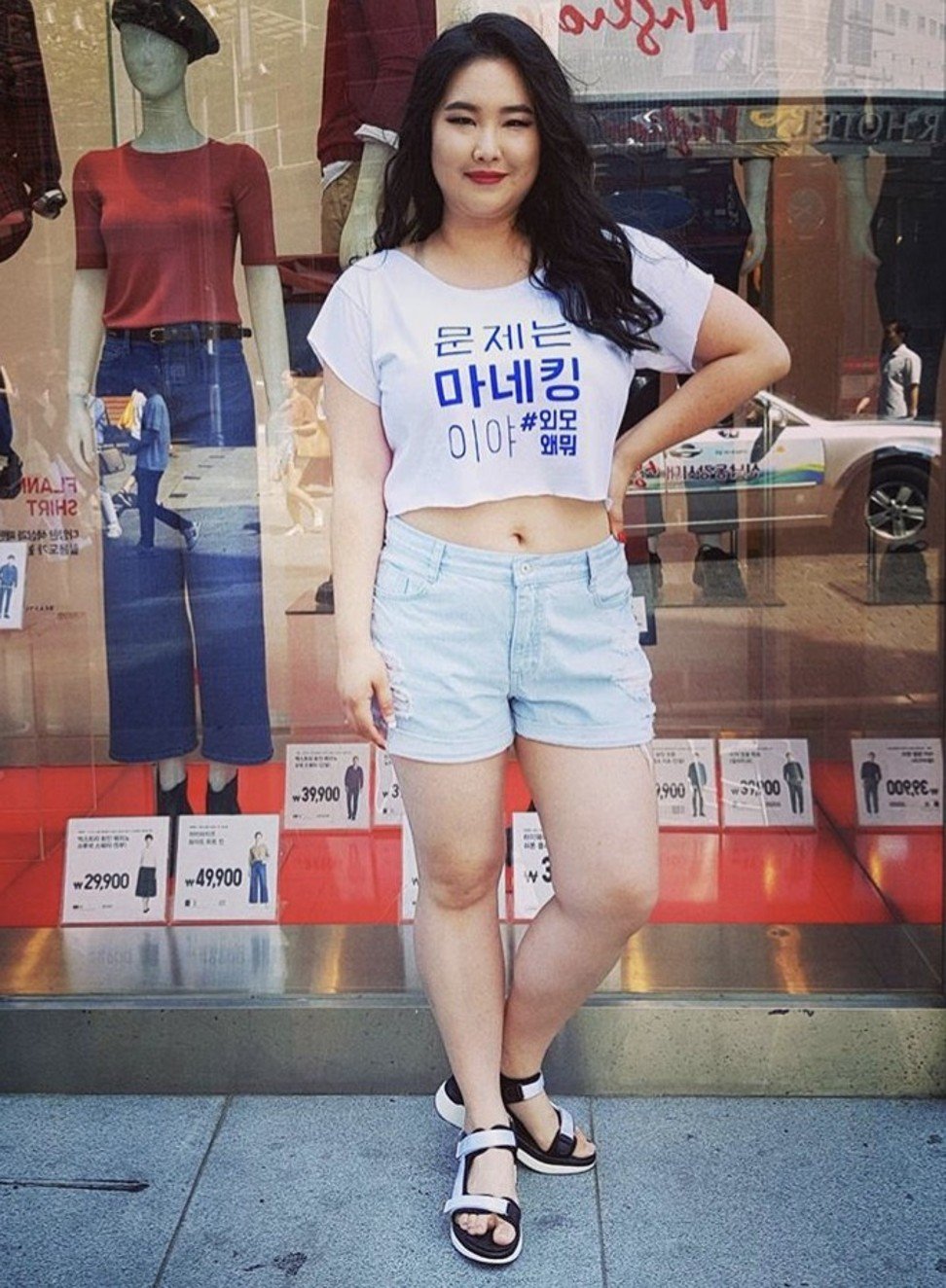 Killough adds: "In the immediate term, South Korea can become more positive and accepting by directly addressing the stigmatisation of fat people, instead of only showcasing plus-sized women in roles that exploit their bodies as jokes."
In Hong Kong, tabloids are especially notorious for their jabs at celebrities and their weight. Singer-songwriter Janice Vidal has gone public about her battles with weight, and is now an advocate for body positivity and self-love.
"I've been in this industry for more than 12 years. I have tried all kinds of diet fads and I've had a lot of pressure not [just] from the media but from my record company to lose weight and lose weight in such unhealthy ways," Vidal says.
"A tradition in Hong Kong [is], when you have a show at the Hong Kong Coliseum, you lose a whole bunch of weight. I did that in 2014, where I deliberately lost 10lbs (4.5kg) in a month … I was so depressed, I was like a zombie. I promised myself in 2015 I would no longer treat myself this way."
Vidal shared her new perspective with her audiences at her Hong Kong Coliseum concerts earlier last month.
"First and foremost I need to love and respect myself, [otherwise] I can't expect others to feel the same way. And so it's definitely a battle sometimes because I feel quite alone in this entertainment industry. It's just me and a handful of people that are standing up for themselves."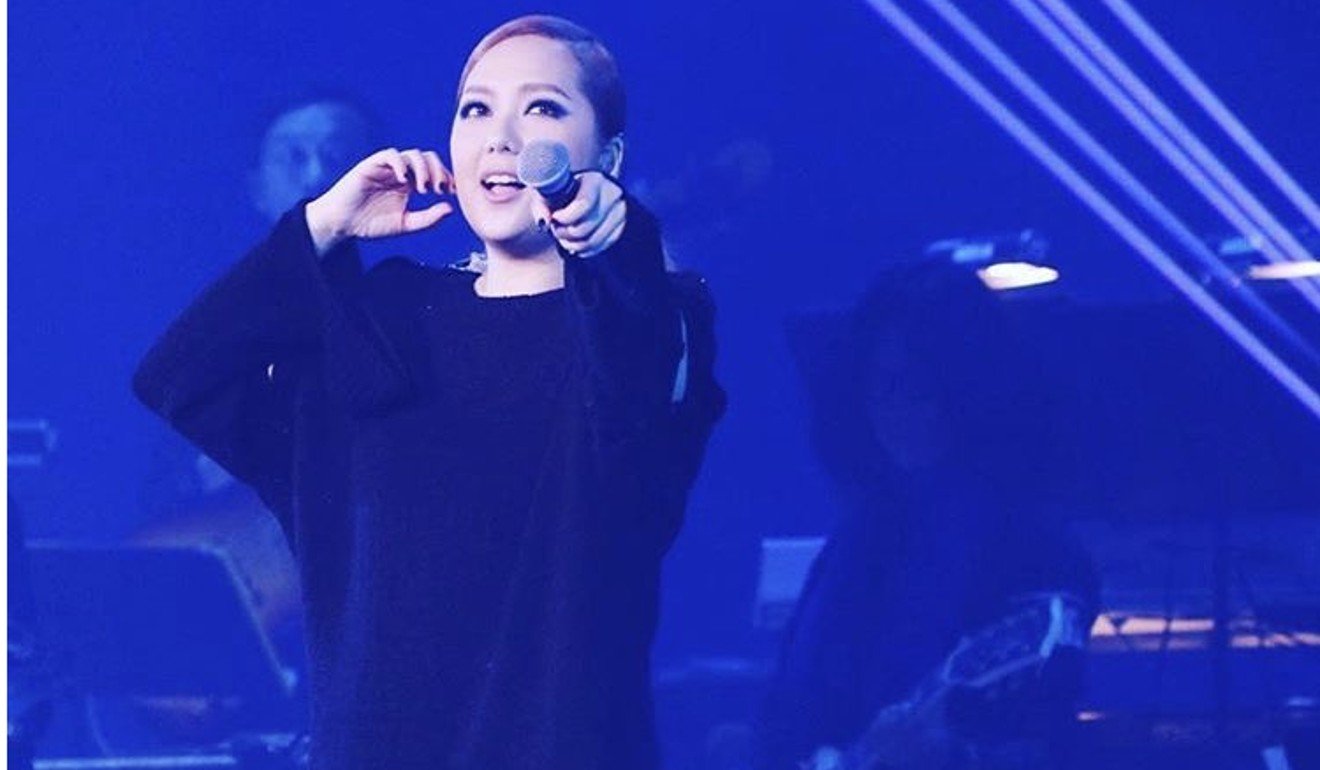 Beauty standards in Hong Kong and China are still very narrow, says Chenni Xu, a consultant on gender issues and member of the Beijing Women's Network.
"Hourglass figures are not popular yet, [they're] still seen as being fat … I think this has to do with sexual positivity as well, which is lacking in China," she says.
"Chinese culture is so wracked by anxiety on all fronts – from college entrance exams, marriage and children, to getting a good job. I don't think the pressure to have the 'right type of body' will subside for women.
"Family and society are not helpful for body positivity and people operate by consensus, so there would have to be a social movement on body positivity for this to change."